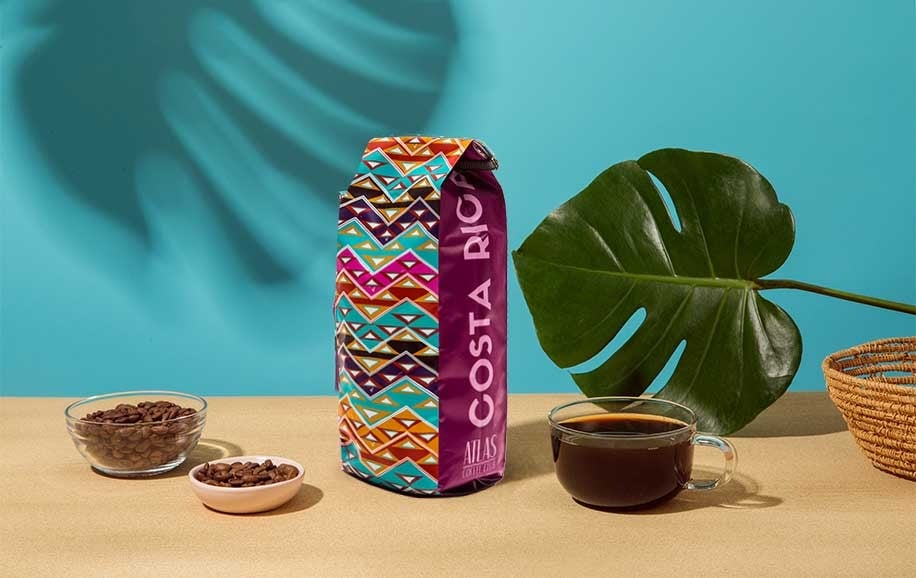 Travel the globe through coffee with Atlas Coffee Club, a regional coffee subscription! This subscription starts at $9, and includes single origin coffee that's definitely not available at your store. Each 12 ounce bag brews about 30 cups of coffee. You'll receive a postcard from a new country each month, and tasting notes and brew tips. Want to try their subscription? They have a huge deal this National Coffee Day!
Get a FREE half or single bag of coffee – just pay $4.95 shipping! Use the coupon code ATLASCOFFEEDAY23 at checkout.
Get FREE Coffee at Atlas Coffee Club!
There are three subscription options based on the number of bags – single ($14, 12 oz), double ($28, 24 oz), or half ($9, 6 oz) bag of global coffee delivered right to your doorstep every two or four weeks, customized to your roast preference and whether you prefer whole bean or ground.
With Atlas Coffee Club subscription you'll be zig-zagging across the equator to discover the world's best coffee, from Papua New Guinea to Peru, Burundi to Brazil… There are over 50 countries to explore and they all have different stories to share and flavors to discover! When you sign up, choose whether you'll receive a bag of global coffee every two or four weeks, plus your roast preference and whole bean or ground.