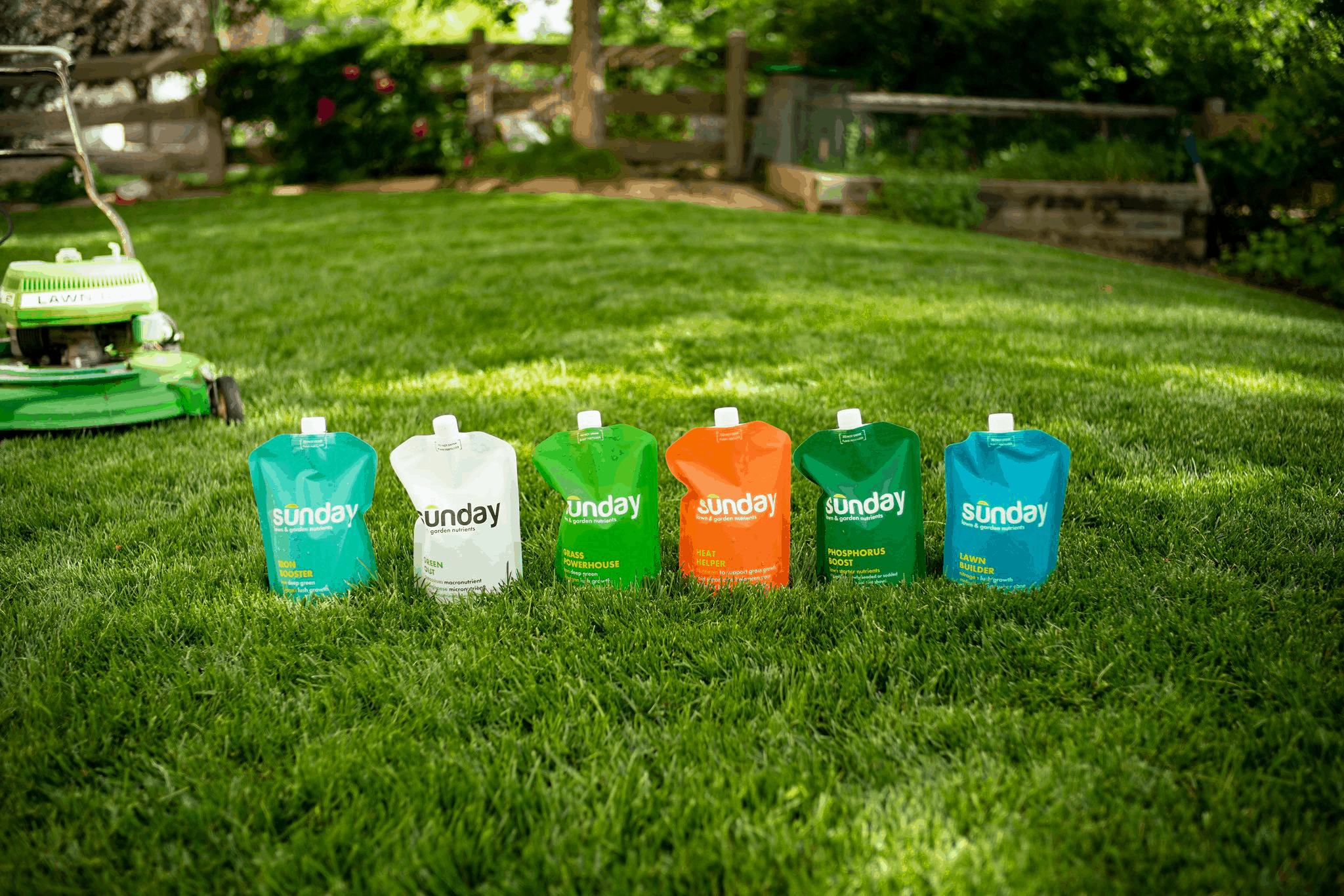 Sunday lawn care subscription box has a coupon exclusively for Hello Subscription readers to help you get REAL results on your lawn with so little work (see our actual lawn results below!).
Sunday's expert team creates a custom nutrient plan based on your lawn's soil health and your local climate. Plus, they use eco-friendly ingredients like seaweed, molasses, and humic acid to create a backyard that's not only beautiful but also better for the planet! With their easy-to-use pouches, application is a breeze. Simply attach them to your hose, and voila! Say hello to a lush and healthy lawn that the whole family can enjoy. Full Season Smart Lawn Plans start at just $109 and include three shipments of pouches, plus a soil testing kit.
Get $20 off your order + a FREE Soil Test! Use this link to sign up and the coupon code HELLOSUBSCRIPTION20 at checkout.
Get $20 off + FREE Soil Test at Sunday!
Your first box on a Basic plan will include nutrients to feed your grass and enrich your soil test, a sprayer unit, a soil test kit, and full soil analysis. You can also grab a few add-ons like Pet Patch, Ant Adios, Yard Pest Mixed Pack, and more!
Pick from a variety of Sunday lawn care plans to meet different needs. The Basic Plan provides the fundamental essentials of science-backed lawn care without any additional frills. For extra protection during the growing season, the Keep & Protect plan is recommended. The Grow & Renew plan, which is highly recommended by lawn care advisors, is the best plan for achieving a lush and healthy lawn. If you're a pet owner, the Lawn & Paws plan is designed to provide you with everything you need to create a pet-friendly and green lawn. Whatever your lawn care needs may be, Sunday has a plan that is tailored to suit them!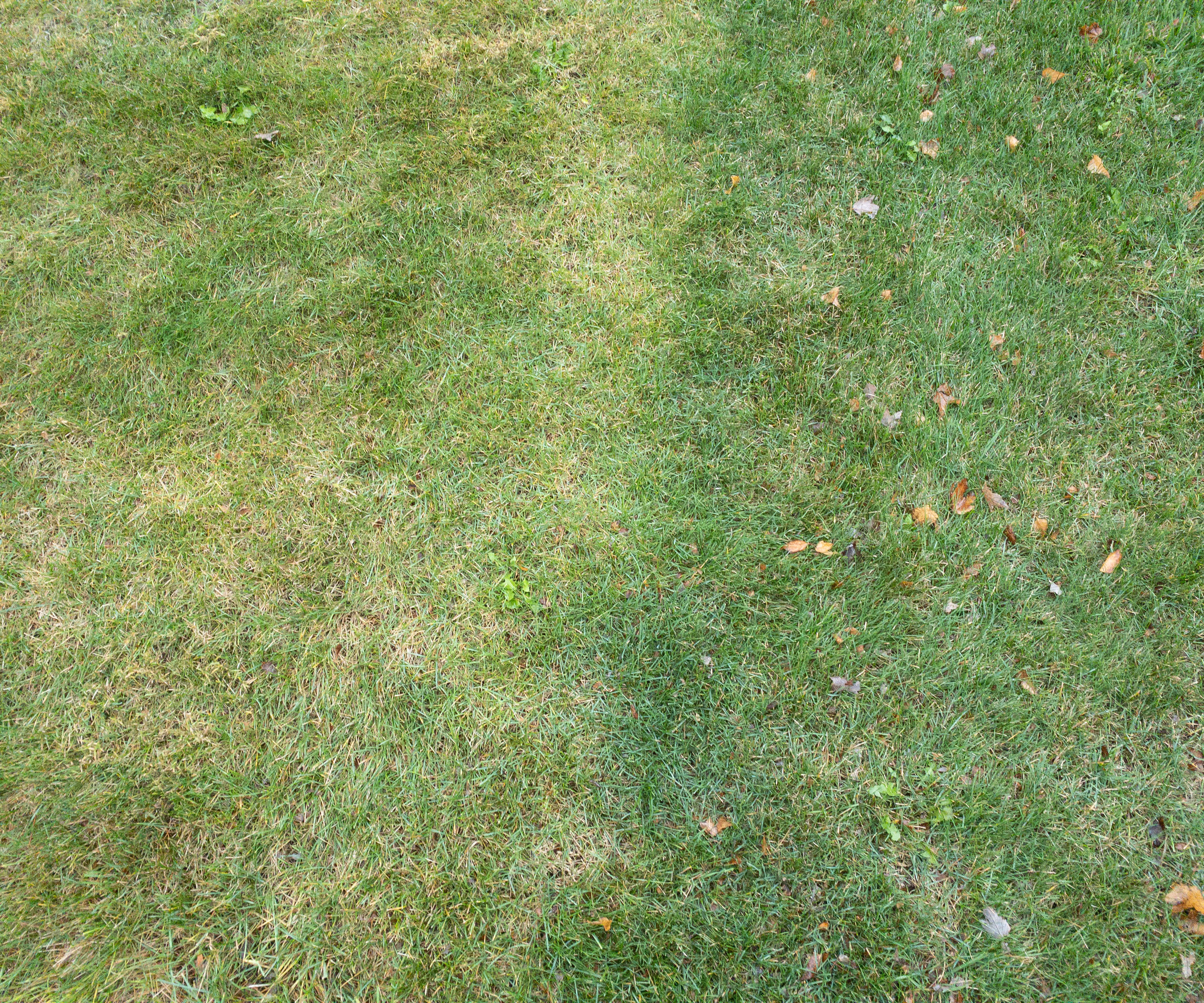 Can't beat our results! This is our REAL lawn after ONE season of Sunday Lawn! The boundary line is our neighbor's where we didn't apply the product. [And you're not going to believe this, neighbor guy's actual job is as a lawn care pro, but it's totally true!]
Here's how it works:
Sunday offers a personalized and hassle-free lawn care experience. Every Sunday Smart Lawn Plan is customized to your lawn's specific needs, taking into account your soil, climate, and any soil deficiencies through a soil test. Their approach to lawn care is user-friendly, and with their easy-to-use pouches, lawn care has never been simpler. Sunday ships you precisely what you require, precisely when you need it. Just attach the pouches to your hose and spray, it's that easy! In addition to being convenient, Sunday lawns are also environmentally friendly, with ingredients like seaweed and molasses that are safe for people, pets, and the planet.
Here's what you'll get: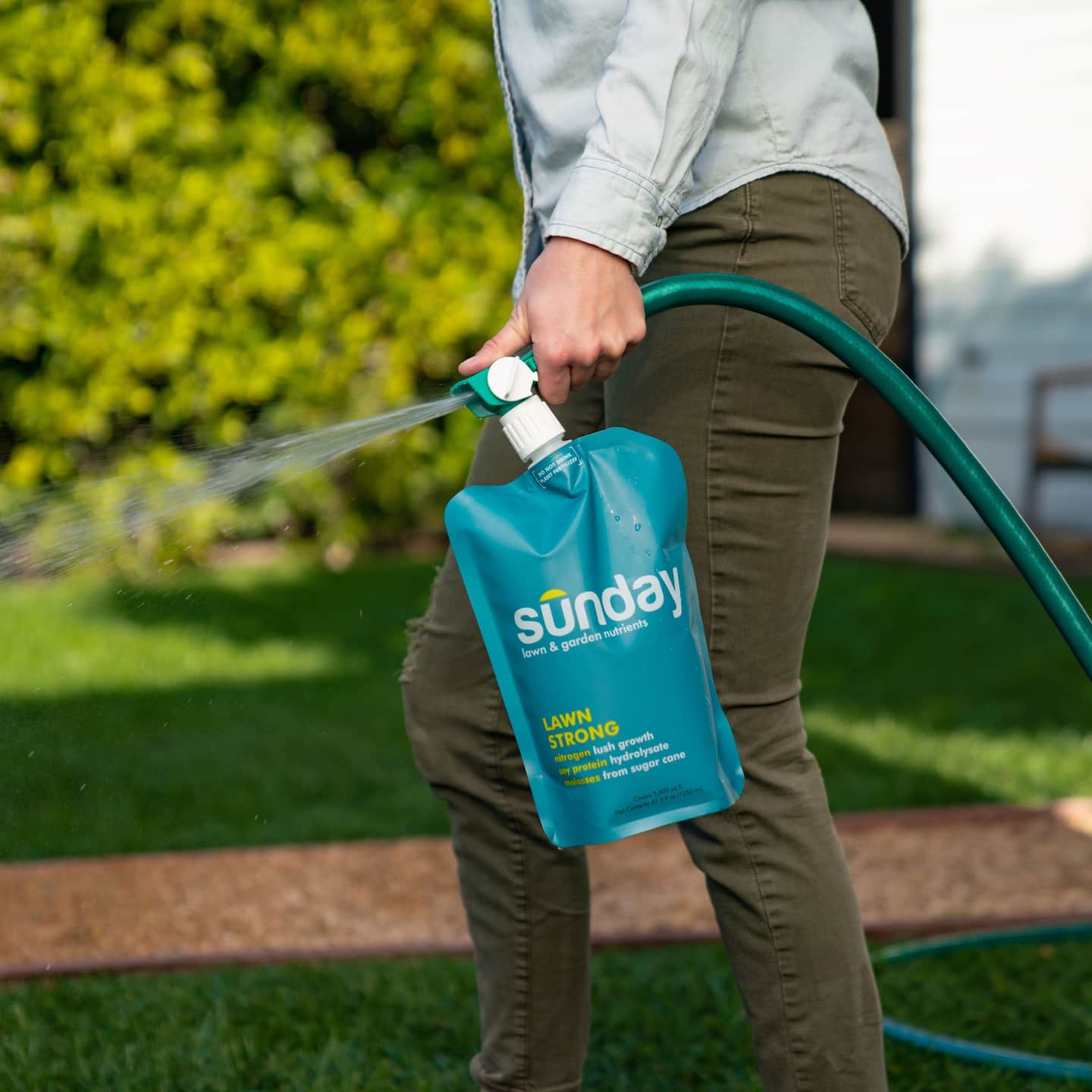 When you sign up with Sunday, you will receive a comprehensive lawn care package. The package includes one to three shipments of nutrients, all the necessary tools, and a free soil test to determine the needs of your lawn. Along with this, you'll receive unlimited support from their lawn care team, who are always available to answer any questions you may have about your lawn care plan. Lastly, the package includes one to ten nutrient pouches, making the application process quick and simple.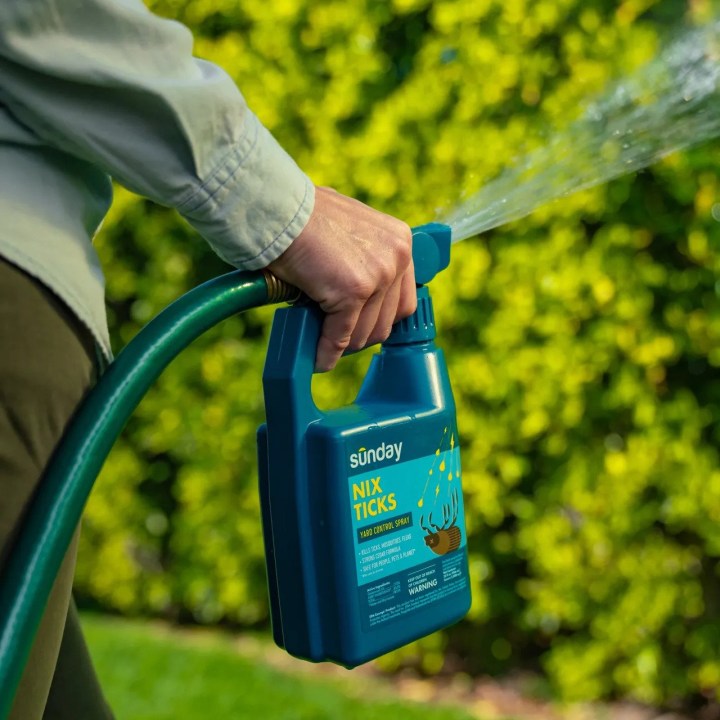 ICYMI, Sunday now offers the perfect solution for those looking to keep their homes free from pests and insects – the Sunday Smart Pest Plan! With plans starting at just $50 per year for Tick Protection, $68 per year for Mosquito Protection, and $82 per year for Total Home Pest Plan, you can enjoy peace of mind knowing that your home is protected from creepy crawlers. The team at Sunday Smart Pest Plan will work with you to create a customized plan that meets your unique needs and budget!