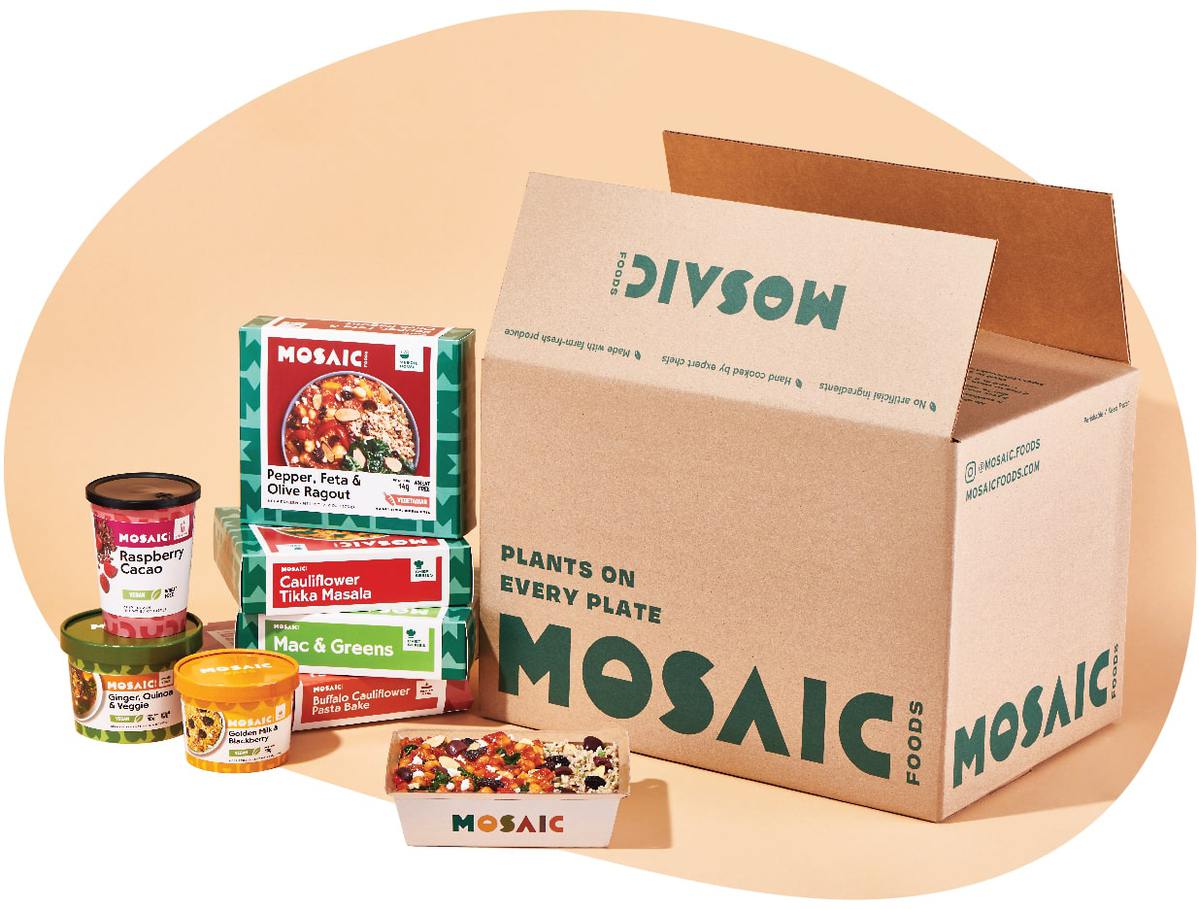 It's great to cook your own meals at home, but what if you have a hectic schedule that doesn't allow you to shop, prep, and cook? Meal delivery services have become the common ground for busy people trying to eat regular meals minus the hassle of shopping and extensive cooking. They add more variety to the food you eat while staying convenient and less time-consuming!
If you're looking for a meal delivery service that focuses on prepared meals, Mosaic Foods is the way to go. This subscription offers plant-powered meals you can enjoy for breakfast, lunch, or dinner. As they're on a mission to make plant-based food accessible to everyone, they send chef-crafted meals made with whole fruits and veggies. You can store them in your freezer, then heat and eat when your tummy calls for it.
Maintaining a healthy diet despite hectic schedules is no longer impossible. With prepared meal subscriptions like Mosaic Foods, even cleaning up is a breeze!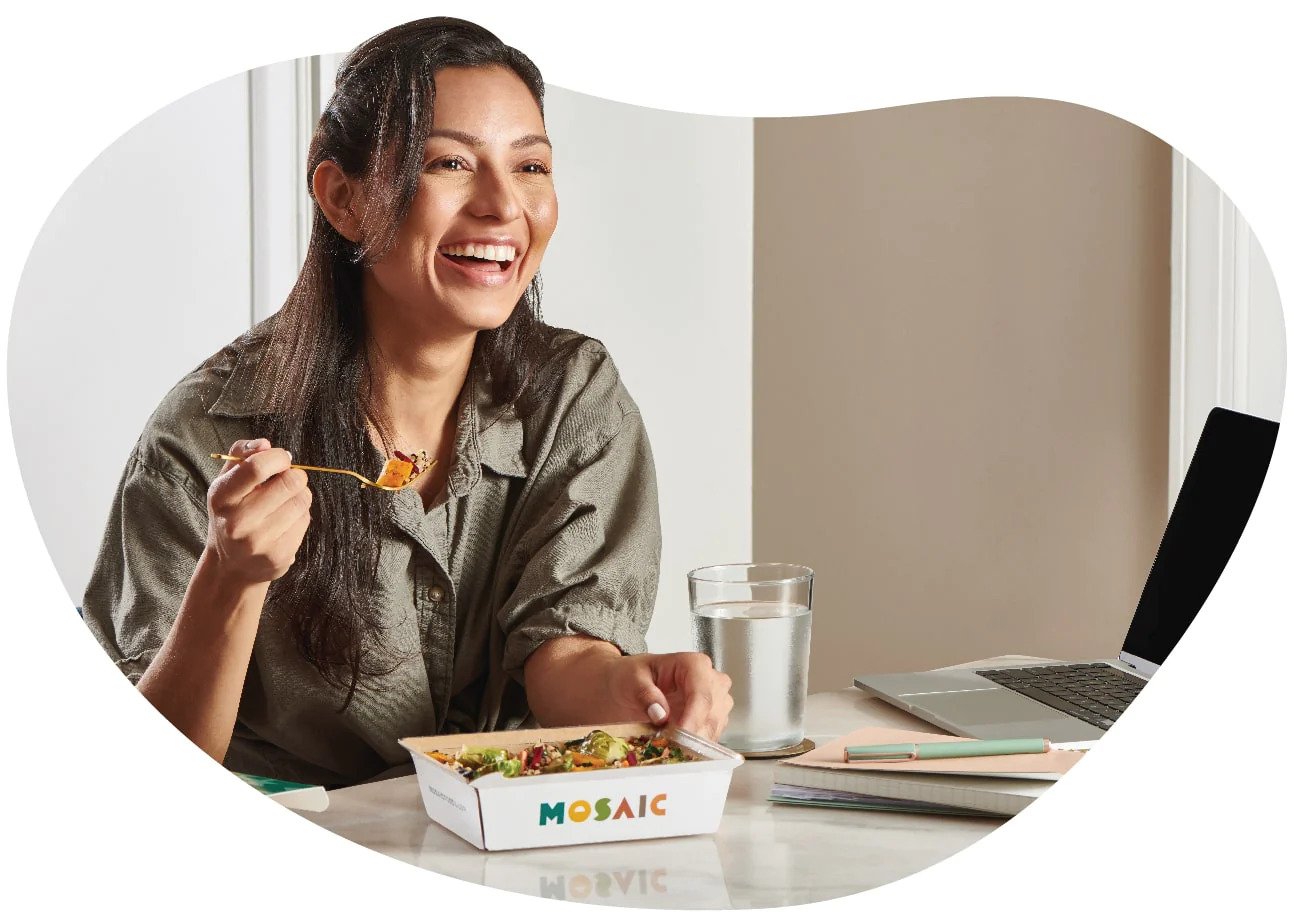 Putting good food on every table is Mosaic Food's mission. To promote a balanced diet for everyone, they offer healthy meals that are heavy on plants and rich in whole-food ingredients. The subscription also omits the misconception of frozen food being unhealthy. Freezing freshly-made, chef-crafted meals reduces food waste, preserves nutrients, and expands convenient access to recommended daily fruits and veggies intake.
Mosaic Food offers plant-based breakfast, lunch, and dinner options. Just pick your plan: 6-item box, 12-item box (most popular), or 18-item box (best value). The bigger the box size you choose, the more savings you get! Subscribers can also select what meals they want to go in their box – Veggie Bowls ($10.99), Pizzas ($11.99), Smoothies ($8.49), Soups ($8.99), Oat Bowls ($5.99), and Mosaic+ ($11.99). Family Meals are also available, and it comes with 4-serving, oven-ready meals packed with hidden veggies for $5.99 per serving.
Mosaic Foods is committed to providing you with not only incredible plant-based meals but also promoting a sustainable future. Their environmentally-friendly packaging ensures that you're not only taking care of yourself but also the planet.
The Mosaic Foods menu is easy to filter. You can pick meals based on your dietary preferences and lifestyle: Vegetarian, Vegan, Wheat-free, Nut-free, or High Protein. Some of the best meals from Mosaic Foods include Tangy Thai Stir Fry, Yellow Dal Curry, Jerk Lentil & Plantain Bowl, and Red Curry Rice Noodles. There's also an option to choose your desired delivery frequency. Get a box every week, every two weeks, every three weeks, or every four weeks, depending on how often you'd like to have plant-based meals from Mosaic Foods. Before eating, you only need to heat your meals in the microwave for five minutes or less, and you're done.
Gone are the days of slaving away in the kitchen or settling for bland, unappealing frozen meals. With Mosaic Foods, savoring wholesome, plant-based goodness is effortless. When hunger strikes, all you need is five minutes or less to heat your meals in the microwave, and voila! You have a wholesome, delicious, and satisfying meal ready to be savored.
In addition to offering nutritious meals, Mosaic Foods collaborates with the nonprofit organization City Harvest to donate 2 pounds of wholesome food to New Yorkers in need for every box sold.
We at Hello Subscription love to discover the most fun and unique subscription boxes and share them with our readers. Say Hello is a series of articles featuring up and coming subscriptions, as well as other interesting subscriptions that our readers might love!