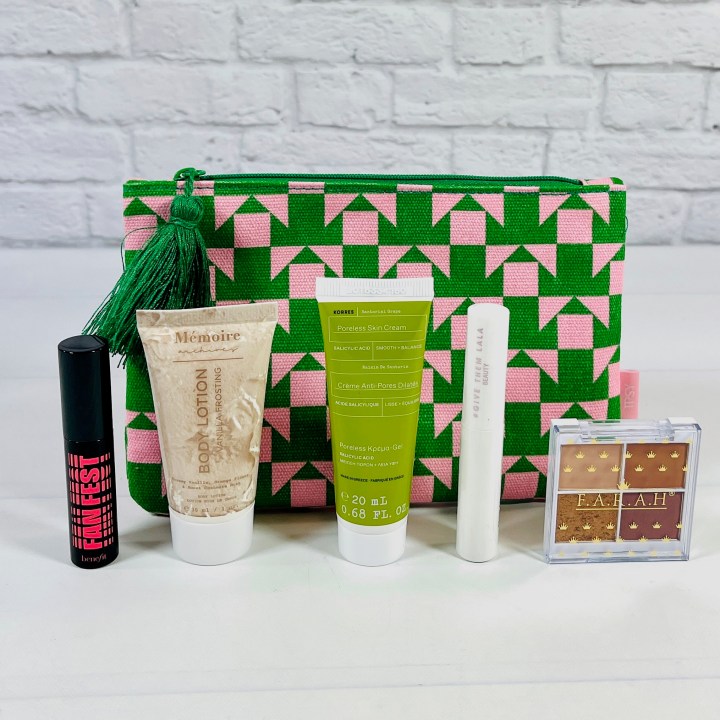 The Ipsy Glam Bag theme for August 2023 was Return to the Wild! I received a bag and five beauty products including warmly scented body lotion, a magnificent mascara, and more. Some of the items were full-sized, all were travel ready, and I had fun giving each one a try. Read on to see all of my beauty items!
Note: Ipsy sends many variations, so the bag I'm reviewing may not match everyone else's.
Ipsy Glam Bag I've always liked the color combination of pink and green. This patterned bag has a tasseled zipper pull and has fabric on the outside, but is lined with polyester on the inside.
Korres Santorini Grape Poreless Skin Cream ($19.25) is a scented face cream meant for those with normal, oily, or combination skin and it's supposed to make pores less noticeable while leaving behind a matte finish. It's not meant for my skin type but I did notice that it dried quickly and wasn't sticky.
Memoire Archives Vanilla Frosting Body Lotion (Unable to determine value) I'm a bit confused by this product. The brand is known for having fragrances invoking a memory of places one might visit, such as Cabin Retreat or By The Sea, but this is Vanilla Frosting and I can't seem to find it available for purchase, so why sample it if I can't buy it? It smells warm and sweet but not like frosting, more like vanilla latte near the fireplace in the library. I like it!
Benefit Cosmetics Fan Fest Mascara in Black ($9.88 value) I don't know what it is about benefit mascaras but they are the only brand that make my lashes look bigger or thicker or just overall better. This one made me look like I had twice as many lashes, so lush. No smudging, no running, not too hard to remove — I give it a 10 out of 10.
Give Them Lala Beauty Brow Gel in Clear ($18) This tiny tube is considered full size. It has a tiny applicator too, just brush it through brows into the direction you prefer and that's it. It left my brows feeling kind of crunchy but it also reminded me to stop touching my face.
F.A.R.A.H. Eyeshadow Quad in Sunkissed Bronze ($18) This is another petite full-sized product. There are two matte shades, a shimmer, and a metallic and it has a warning that it is a pressed pigment palette, not for use around eyes so you've been warned (it's how they get around FDA rules). These shades are too warm for me, too much rust and orange tones, but I did give it a try. I had fallout, which was hard to wipe away, and I thought the metallic could have stayed on longer. Just an ok palette. Swatched below.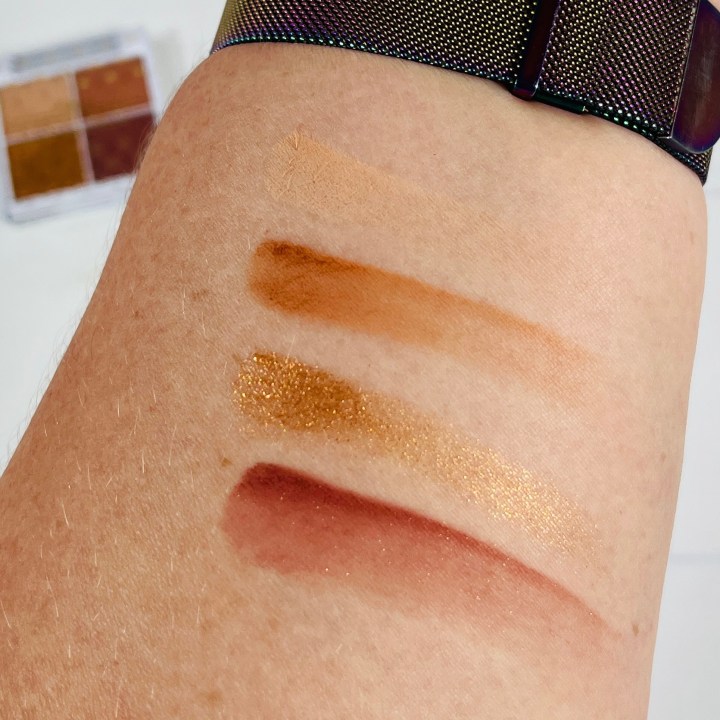 Here's the FARAH palette swatched!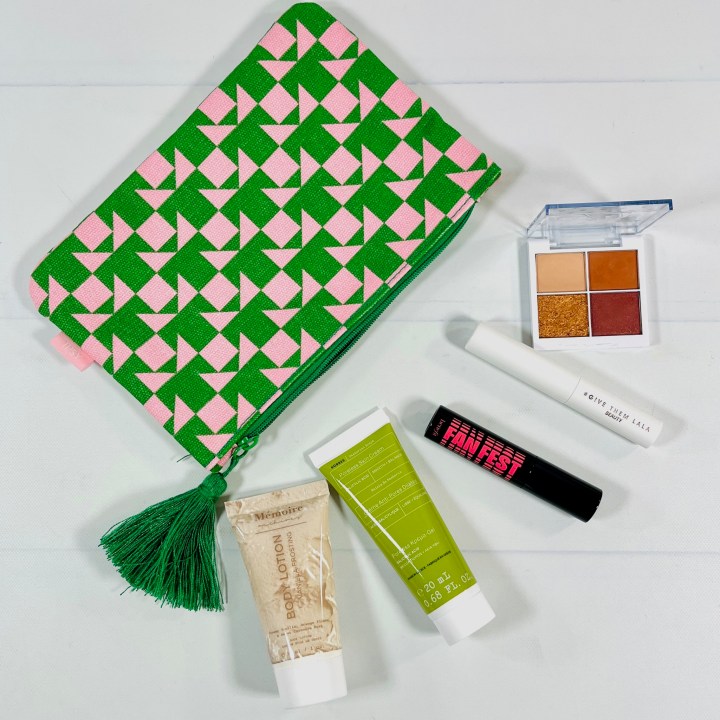 I especially liked this month's Glam Bag from Ipsy, I have a thing for tassels, plus the body lotion and mascara were big hits with me this time around! The brow gel was fine, the face lotion wasn't right for my skin type, and the shadow shades weren't really my thing, although I think they are pretty nice for those who wear fall colors, and fall is right around the corner. The value for my assortment of products, not including the bag itself or the body lotion, was around $65.13, although those small yet full-sized brow and shadow products seem overvalued for what you get.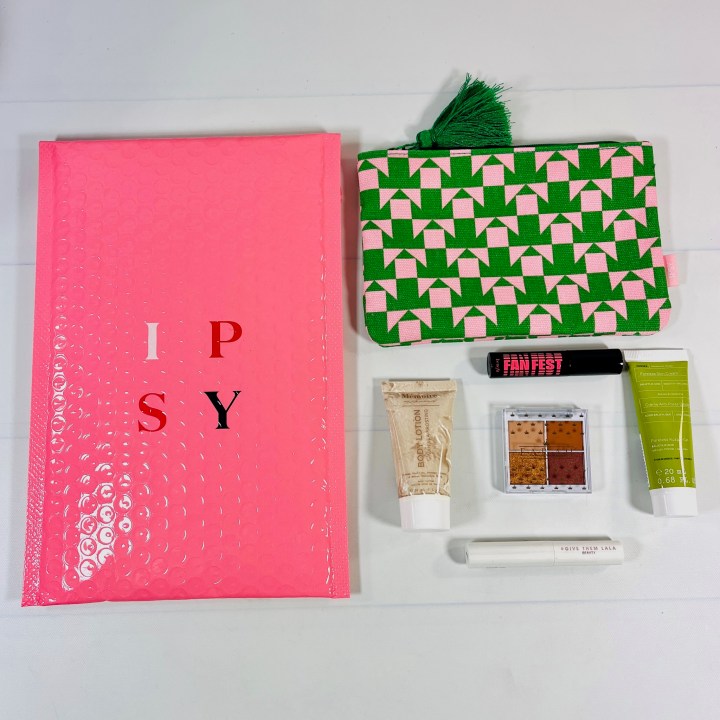 Ipsy is a monthly subscription beauty membership known as The Glam Bag and contains sample and/or full-size makeup and beauty products delivered straight to your door. Depending on your plan, once a month members receive a makeup bag filled with 5 cosmetic items such as perfumes, nail products, skincare items, and of course makeup and has a retail value of up to $70! Items in your Glam Bag are personally curated based upon your beauty preference results from your personalized beauty style quiz.