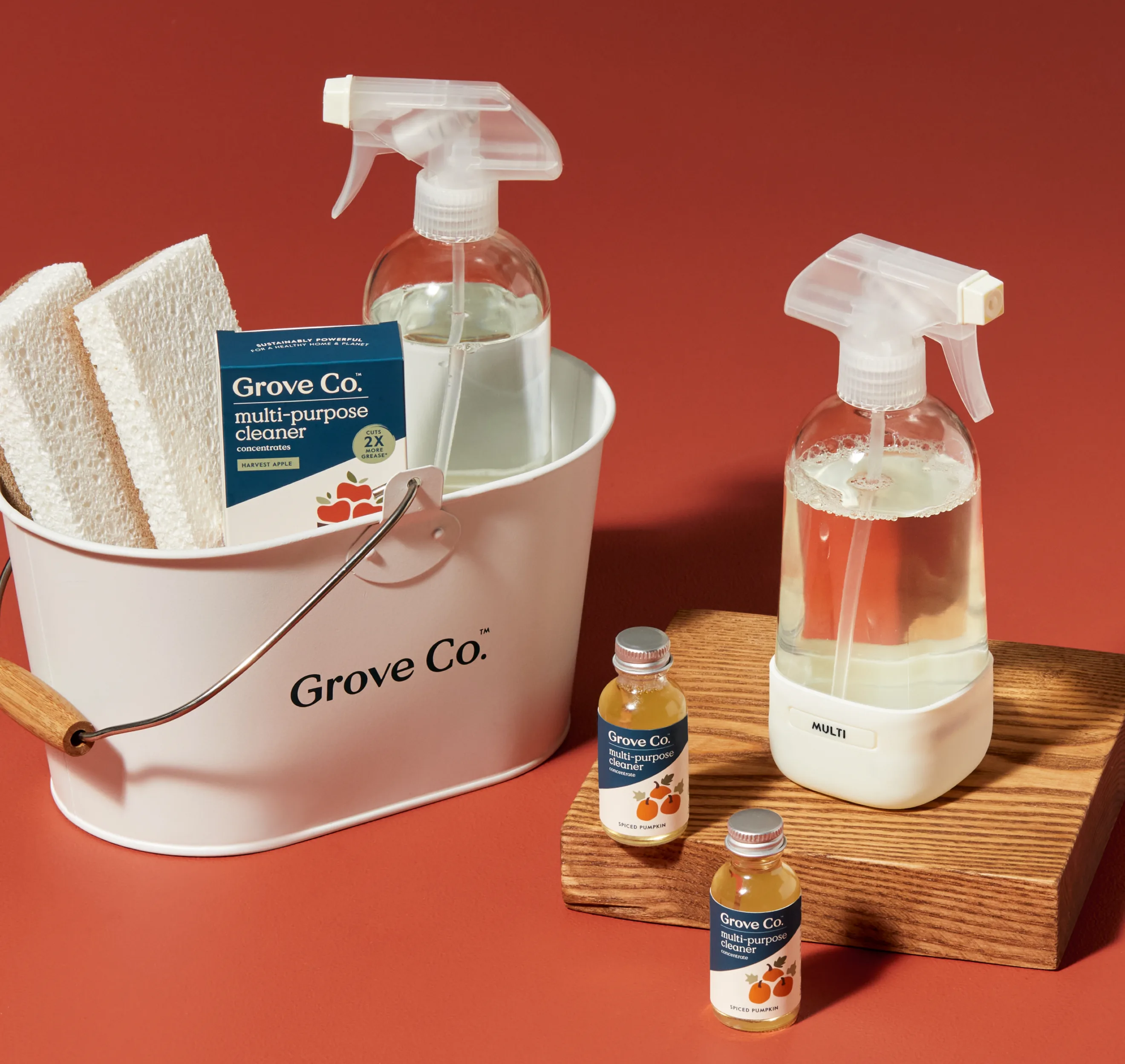 For a limited time, Grove Collaborative is offering a FREE Refill Cleaners Starter Set with your first order of $20 or more! Replace single-use plastic with infinitely refillable Glass Spray Bottles and Multi-Purpose Cleaner concentrates that remove germs and lift away dirt and grime.
When you sign up with this link and make a minimum $20 purchase, you will receive a FREE Refill Cleaners Set – includes Grove Co. Walnut Scrubber Sponge, Reusable Cleaning Glass Spray Bottle in Slide & Snap, Glass Cleaner Concentrate, Matte Cleaning Caddy, Reusable Cleaning Glass Spray Bottle in Slide & Snap, and Multi-Purpose Cleaner Concentrate in Traditions Aglow. Plus, get FREE Shipping and 60 Days VIP Trial.
Get FREE Refills Cleaners Starter Set at Grove!
TIP: Look out for the extra freebie offers as you fill up your cart!
Grove Collaborative is an eco-friendly subscription service that allows you to quickly pick your favorite high-quality cleaning and household supplies and set up a customized schedule for their shipment to you. You'll pay the cost of the products (you can see the details on every product on the Grove Collaborative site), plus a $2.99 shipping charge. It's super easy to skip, move around your dates, and change your products!
After your FREE 60-day trial, the VIP membership automatically renews for the $19.99 year rate. When you start your subscription with a minimum purchase you'll get a new subscriber Bundle FREE!