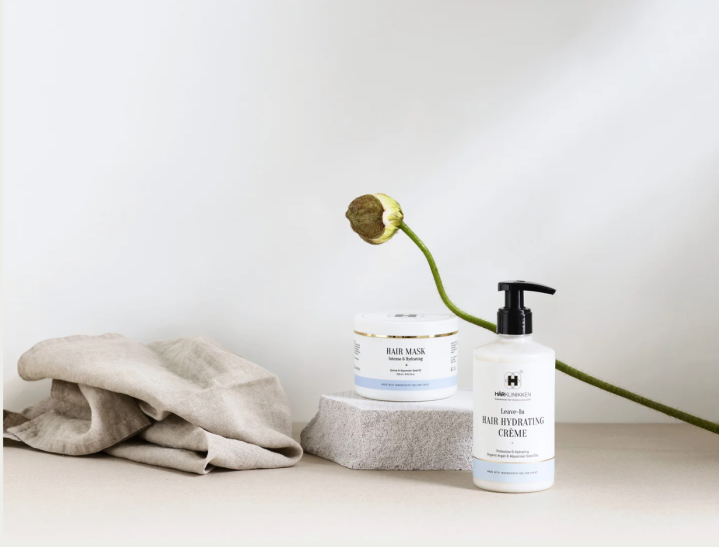 Bad hair days are the worst, aren't they? No matter how much we brush, style, and spray, our hair just won't cooperate. But what if we told you there's a hair care company that can help you unlock your hair's full potential? Meet Harlinekken, the hair care brand that's all about achieving fuller, thicker, and more vibrant hair. With their customized treatment regimens, you can finally say goodbye to bad hair days and hello to your best hair yet.
They believe that good hair starts with a healthy scalp, and they take a holistic approach to hair care. That's why their products are formulated to restore your hair's health from root to tip. By focusing on scalp health, Harlinekken's products not only address hair thinning and hair loss but also improve the overall health and appearance of your hair.
To get started with Harlinekken, you can take their online hair assessment to see if you qualify for their Membership program. If you do, you'll get your recommended Membership set delivered to your doorstep every second month, and you can save up to 50% off the regular price. This makes it easy and convenient to stick to a consistent hair care regimen that's formulated to work for you.
With Harklinikken's membership program, not only do you get access to all their amazing products, but you also get unlimited personal consultations with their hair care experts. With their expert guidance, you can rest assured that your treatment regimen is always optimized for your specific scalp and hair needs, no matter how often you change up your look. The program is also designed to be flexible and hassle-free. You can easily adjust your delivery frequency to match your unique hair care needs, and you can pause or cancel your Membership at any time without any fuss.
Your hair deserves only the best care – that's why Harlinekken uses only the highest quality, natural ingredients in their products. By carefully selecting botanical extracts, vitamins, and minerals, Harlinekken nourishes your hair from the inside out. Their natural ingredients provide the perfect balance of hydration, nutrition, and protection, so you can achieve the hair you've always wanted.
Harlinekken offers customized Hair Gain Extract, which contains proprietary ingredients like burdock root, marigold, sandalwood, apple, and cow's milk to support healthy inflammation response and stimulate hair follicles. For deep scalp cleansing and restoring hair luster, the Stabilizing Scalp Shampoo is perfect, while the Balancing Shampoo, made with fortifying mustard seed oil, is ideal for dry to normal hair or heavy product users. To complete your hair care routine, Harlinekken's Daily Conditioner, made with avocado oil and aloe vera leaf extract, improves hair softness, elasticity, and smoothness, leaving it less prone to breakage.
The Membership program has two comprehensive sets of products that are specifically designed to last for two months. Membership Set 1 ($229) includes the Hair Gain Extract, Balancing or Stabilizing Scalp Shampoo, Daily Conditioner, and free consultations, while Membership Set 2 ($187) includes the Hair Gain Extract, Balancing or Stabilizing Scalp Shampoo, and free consultations. With these sets, you can rest assured that you have everything you need to get started on your hair care journey, without having to worry about running out of product too soon.
With Harlinekken's holistic hair care regimen, you can take care of your hair while also achieving the beauty and confidence you desire. Their products help you achieve fuller, thicker, and more vibrant hair without sacrificing your hair's health. With Harlinekken, you can enjoy the best of both worlds – beauty and self-care.
We at Hello Subscription love to discover the most fun and unique subscription boxes and share them with our readers. Say Hello is a series of articles featuring up and coming subscriptions, as well as other interesting subscriptions that our readers might love!