Smalls cat food subscription has a purrfect deal for new subscribers this Cyber Monday! This cat food subscription is customizable according to your cat's needs or preference – down to the texture of food your cat prefers – and all-natural plans for your cat start for as low as $1 per day.
Healthy, real food recipes carefully formulated for your cat. Convenient delivery made easy for you.
Get 20% off on your Smalls Trial Sampler purchase and score FREE treats for the life of your subscription! No coupon needed, just use this link to shop!
Save at Smalls this Cyber Monday!
When you start a Smalls Trial, they'll donate 10 meals to feed cats in need through our ongoing partnership with rescue organizations like PuppyKittyNYC, Meowsquad, and Advocat.
Check out our Smalls reviews here! Smalls offers subscription for human-grade Fresh cat meals in Chicken, Turkey, and Beef. You can also purchase freeze-dried raw Kibbles, toys, and cat litter.
Here's how it works: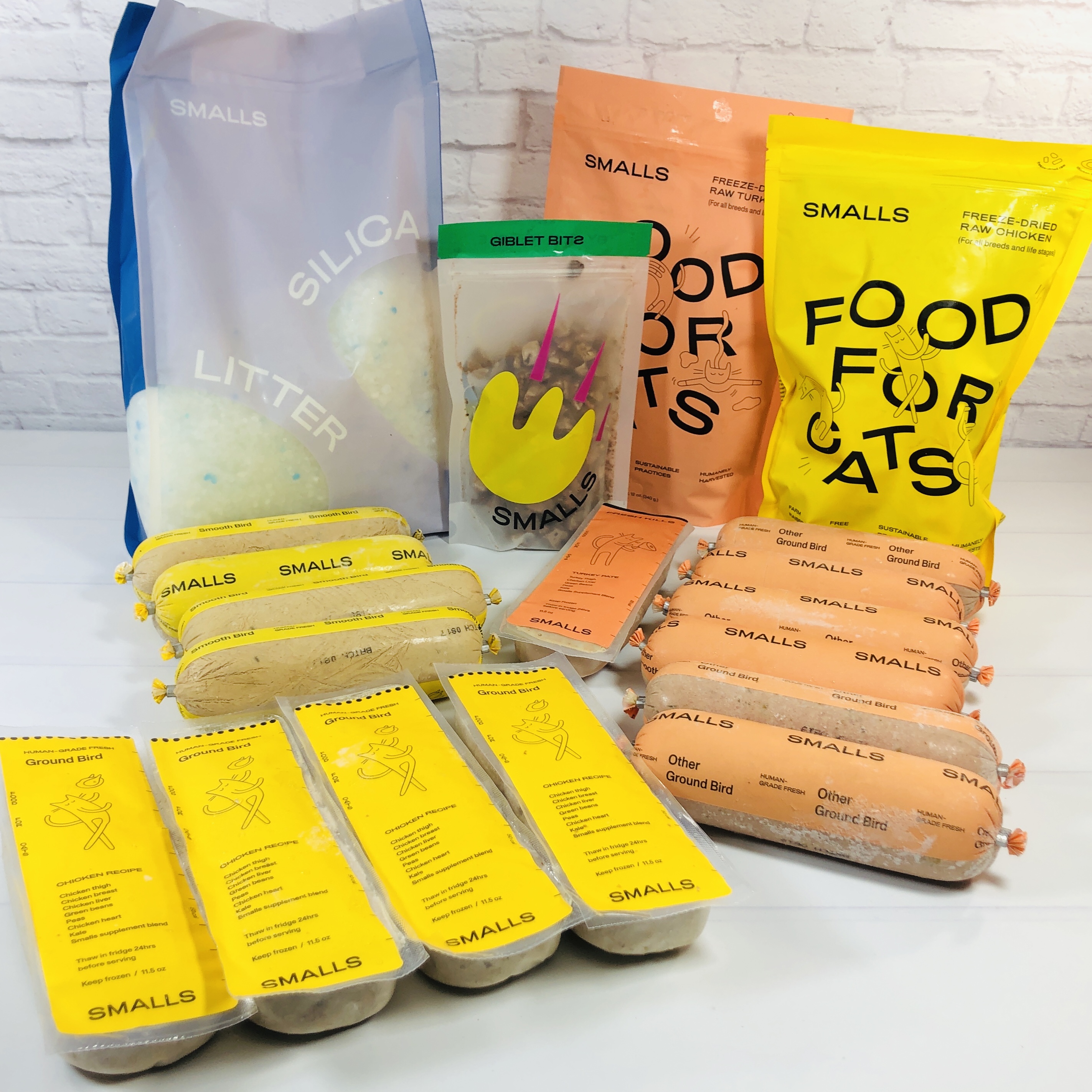 Fresher breath and a less smelly litter box. When cats eat right, their poo is healthier! More of the nutrients are digestible and absorbed, so less junk comes out the other end. second month fresh breath benefit
Shiny coat, fewer hairballs. Your cat's coat will improve with a balanced diet leading less shedding and fewer hairballs. third month fresh breath benefit
More energy for fun and games. High protein and improved hydration promote strong bones and toned muscles, so cats can dash, leap and chase (or not).
Smalls is one of our readers' picks for best subscription boxes for cats. Are you trying out Smalls?