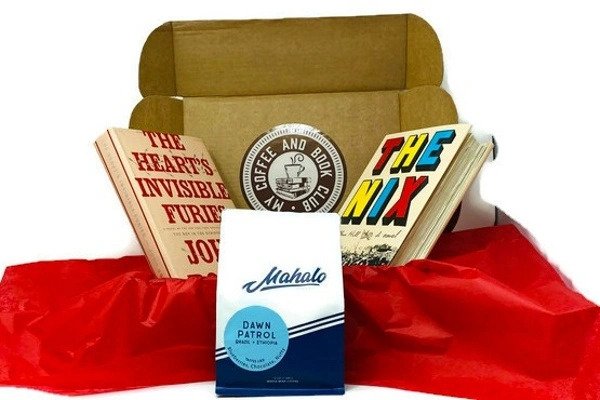 Savor Good Coffee and Explore Captivating Books!
My Coffee and Book Club has a Cyber Monday deal on their book subscription box!
Save 30% on all subscriptions with any plan length! Use this link and coupon code CM2022 at checkout. Ends 11/29.
Members will receive a 12 ounce bag of their choice of whole bean or ground coffee from micro-roaster 1910 Roasting Company, a hardcover book and movie in their category of choice (acclaimed fiction or non-fiction, mystery, thriller, horror, romance, science fiction, fantasy or "Surprise Me" plus a gift each month. New coffee blends each month!
Get lost in 2 new hardcover books from your genre of choice while enjoying the finest gourmet micro-roasted coffee. Want more value? Receive a free eBook from your chosen genre by contacting us through the "Contact Seller" button on this page.
12 oz of Gourmet Micro Roasted Coffee (Whole Bean or Ground)
Two New Hardcovers in Your Genre of Choice Each Month!
Choose from acclaimed fiction, acclaimed non-fiction, mystery, horror, sci-fi, fantasy, romance, or pick "Surprise Me," and we'll do it for you.
Shop all of the Black Friday and Cyber Monday Subscription Box Deals!