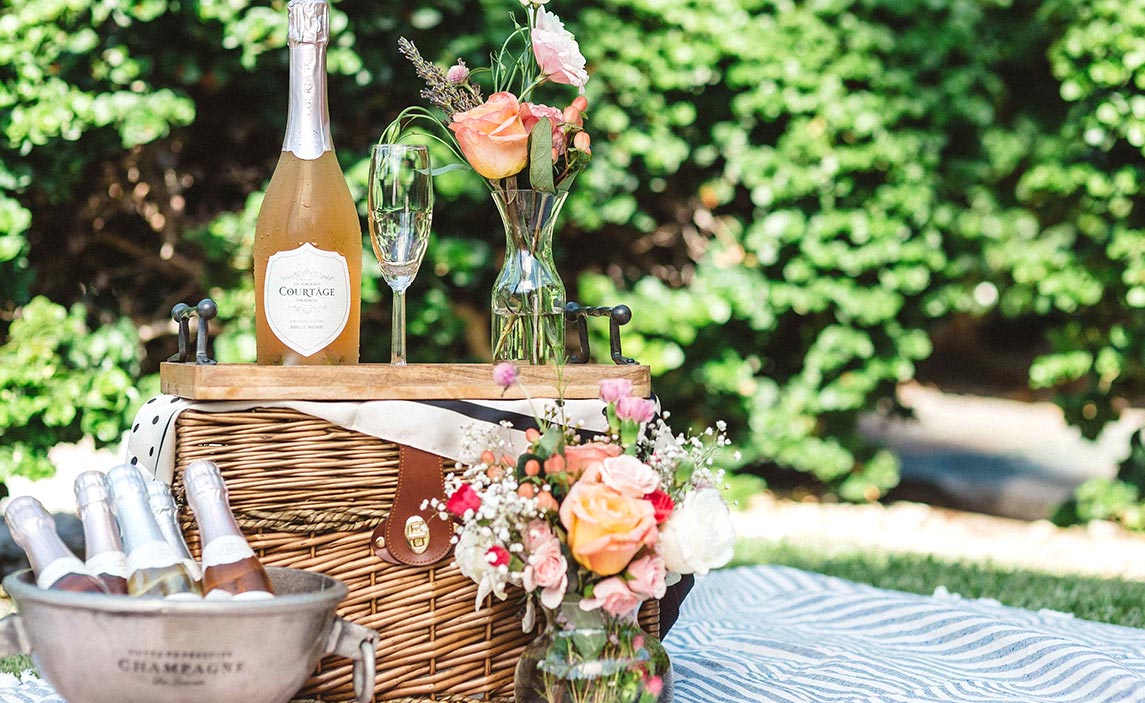 Whether it's a small or big occasion, you'll never go wrong with a sparkling wine gift! Le Grand Courtâge Wine Club brings the best sparkling wine varieties from France to the US, which you can share with your friends and loved ones – from weddings to anniversaries and even when you simply want to say "thank you" or "job well done".
Say cheers with a gift of vegan-friendly wines! The wines from Le Grand Courtâge include award-winning French sparkling wines and Provence-style rosé, an exquisite addition to anyone's personal wine cellar. Gifting this wine club saves you time compared to wine shopping in stores – just provide the name, address, and phone number of the gift recipient, and the club will take care of everything else!
Le Grand Courtâge has four wine clubs you can gift: L'Amour du Jour, Rosé All Day, The Social Butterfly, and Bubbly Bliss. All of these clubs ship wines quarterly (March, June, September, and December)!
L'Amour du Jour ($60 per shipment) includes three bottles with mixed LGC Blanc de Blancs & Brut Rosé, perfect for anyone new to sparkling wines. For rosé enthusiasts, Rosé All Day ($80 per shipment) makes an ideal present, as it comes with four bottles of pink wines – two each of the LGC Brut Rosé and Très Chic Rosé.
Looking for the a gift for the ultimate sparkling wine lover? There's also The Social Butterfly ($100 per shipment) which comes with six bottles – two LGC Blanc de Blancs, Brut Rosé, and Très Chic Rosé. Another great option is Bubbly Bliss ($105 per shipment) which includes six bottles – three each of Le Grand Courtâge Blanc de Blancs Brut & Brut Rosé French Sparkling Wine.
The membership also comes with FREE ground shipping on every quarterly shipment for contiguous states. For Alaska & Hawaii orders, they charge a $40 flat-rate shipping on every quarterly shipment. Other member perks include winery tasting notes, wine tips, and insights into the wine scene!
Will you be gifting a loved one the Le Grand Courtâge Wine Club?
Looking for more subscription box gift ideas? See our full subscription box gift guide!