Holidays are coming up! Whether you're celebrating at home or traveling with your pups this holiday season, BARK Bright is the perfect companion to keep their teeth clean and their breath fresh all the time. Make your fur babies ready for holiday photos (or for giving holiday smooches to the whole family!) with the triple enzyme toothpaste and dental chews from Bark's dental subscription!
BARK Bright plans start at $31 per kit for a monthly subscription. If you already have a BARK Box or a Super Chewer subscription, you can purchase Bark Bright as an add-on. It's a great holiday gift for dogs, and the benefits last beyond the celebrations!
For a limited time, get a FREE BARK Box($35 value) with your first BARK Bright Dental Kit box when you sign up for a BARK Bright multi-month plan! Just use this link to subscribe – no coupon code needed! Ends 11/30.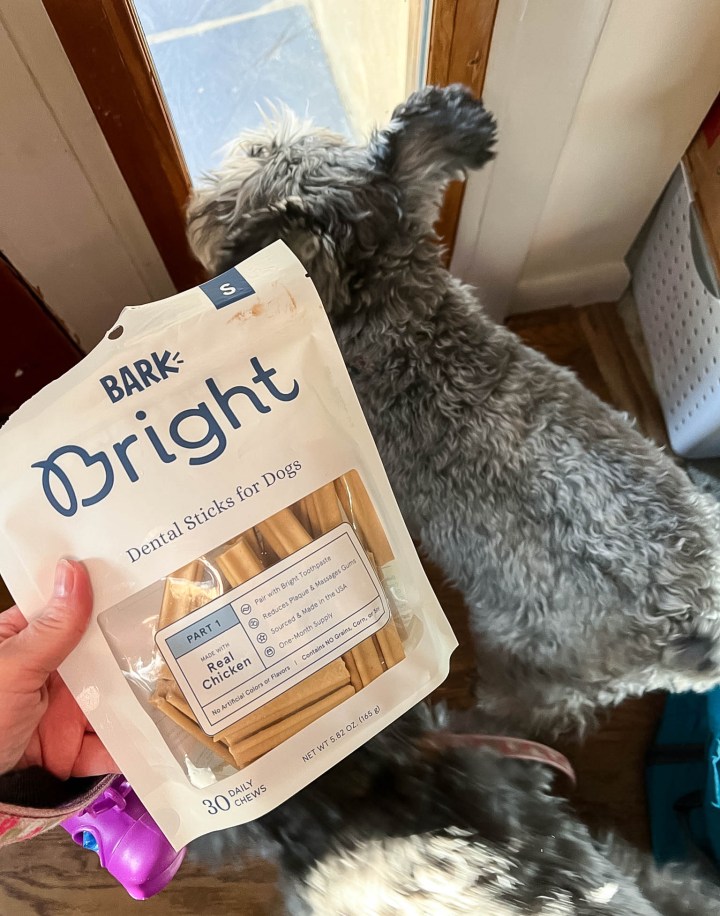 When you subscribe to BARK Bright, you'll get a 30-day supply of dog-friendly toothpaste and chew sticks. The toothpaste is formulated with three enzymes that break down the debris, while the sticks are made with real chicken. These oral care products for dogs are formulated to boost their natural self-cleaning process – so no more stinky breath!
Bark Bright products are easy to use. Simply put the toothpaste on the groove of the dental stick and give it to your pup, then you can already go back to holiday mode. Unlike regular toothbrushes for dogs, a Bark Bright dental routine won't take up too much of your time and it won't stress out your dog either. Plus, the chews are tasty, your pups wouldn't even think they're a substitute for a toothbrush!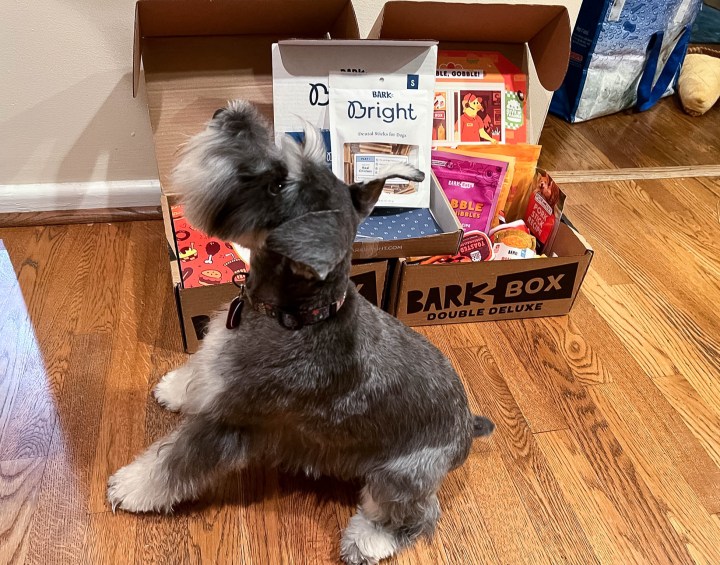 Give the gift of better dental health to your pup! Beyond the benefits you'll get during the holidays, consistent use of Bark Bright dental products also helps your beloved pet avoid various dental diseases. This also means fewer vet visits will be needed in the future!
Our pups love BARK Bright – they're always excited to get their chew sticks and they finish everything without any problems. With brighter smiles and fresher breath, they're now holiday-ready and camera-ready! Keeping our pets' well-being is always a priority, even during busy and long holidays, and we're glad that there's a subscription like BARK Bright that helps lessen our worries. If you know a fellow pet parent who struggles with brushing their dog's teeth, BARK Bright would make a great holiday gift for them as well!
Are you gifting your pup the dental goodness of BARK Bright?
Looking for subscription box gift ideas? See our full subscription box gift guide!