The ButcherBox FREE Bacon Deal is back that will gift you FREE BACON IN EVERY BOX! 
 (Sorry, we get excited about bacon)
ButcherBox is giving away FREE BACON FOR LIFE in every box that you get during the life of your subscription- their biggest promo ever! Plus get $20 off your first FIVE months – that's $100 off total! No coupon needed – just use this link to activate the offer! (you won't see this offer on the ButcherBox homepage!). Ends 8/14.
*For Life – for the lifetime of their ButcherBox subscription
Check out all our ButcherBox reviews to find out more about one of our favorite subscription boxes!
Each month, ButcherBox curates a one-of-a-kind selection of the tastiest meats, humanely raised and free of antibiotics and added hormones. Or, you can customize your own box with your favorite cuts. Plus you can add on extras, including and wild-caught seafood, pre-cooked meats, and other special selections. It's totally easy to keep your freezer stocked with better quality, better tasting meats for all your meals.
Here's an example of what you'll get: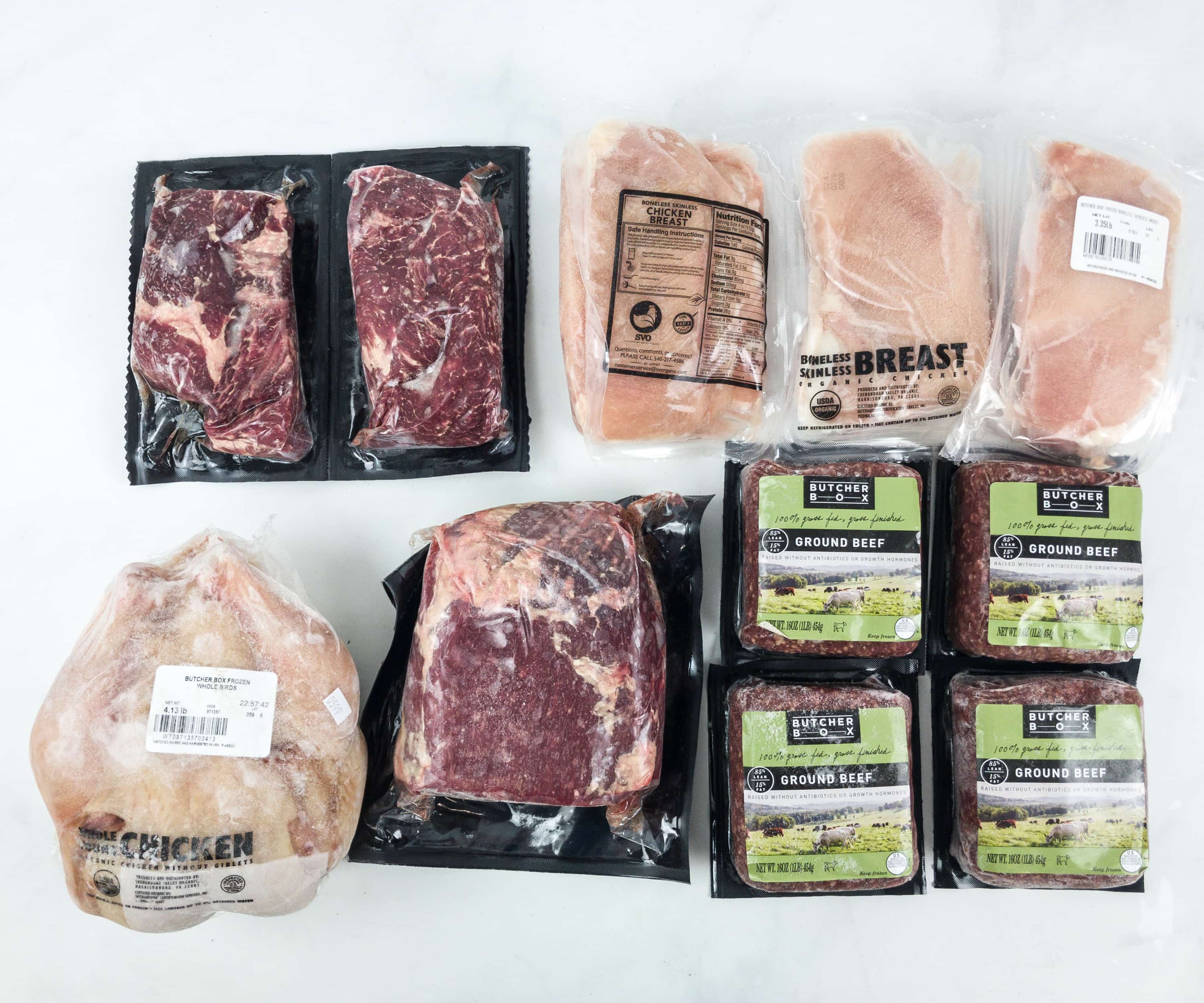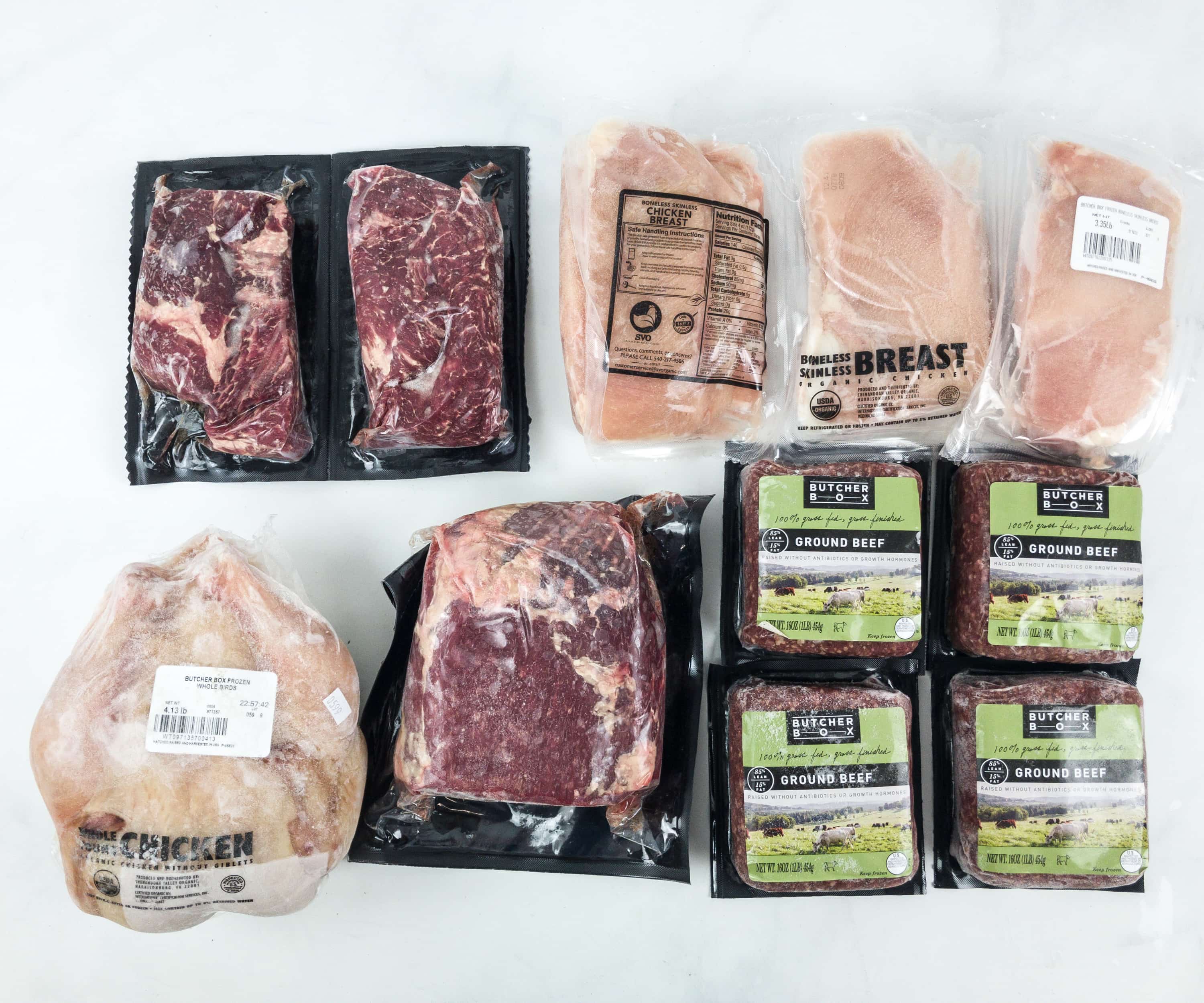 Convenience – Skip the store and spend more time on what's important – family. Get ButcherBox meat delivered, for free, right to your door. Each box, whether it's chosen by you or curated by them, is perfectly packed and portioned for your needs.
Quality  – ButcherBox is committed to premium meat. 100% Grass-fed & Grass-finished Beef Heritage Breed Pork Free-range Organic Chicken, and wild-caught seafood. All personally taste-tested by us.
Value – ButcherBox's goal is to make high-quality meat accessible to as many people as possible. They're able to deliver you high-quality meat for less than $6 per meal. And shipping is free!
Have you tried ButcherBox?