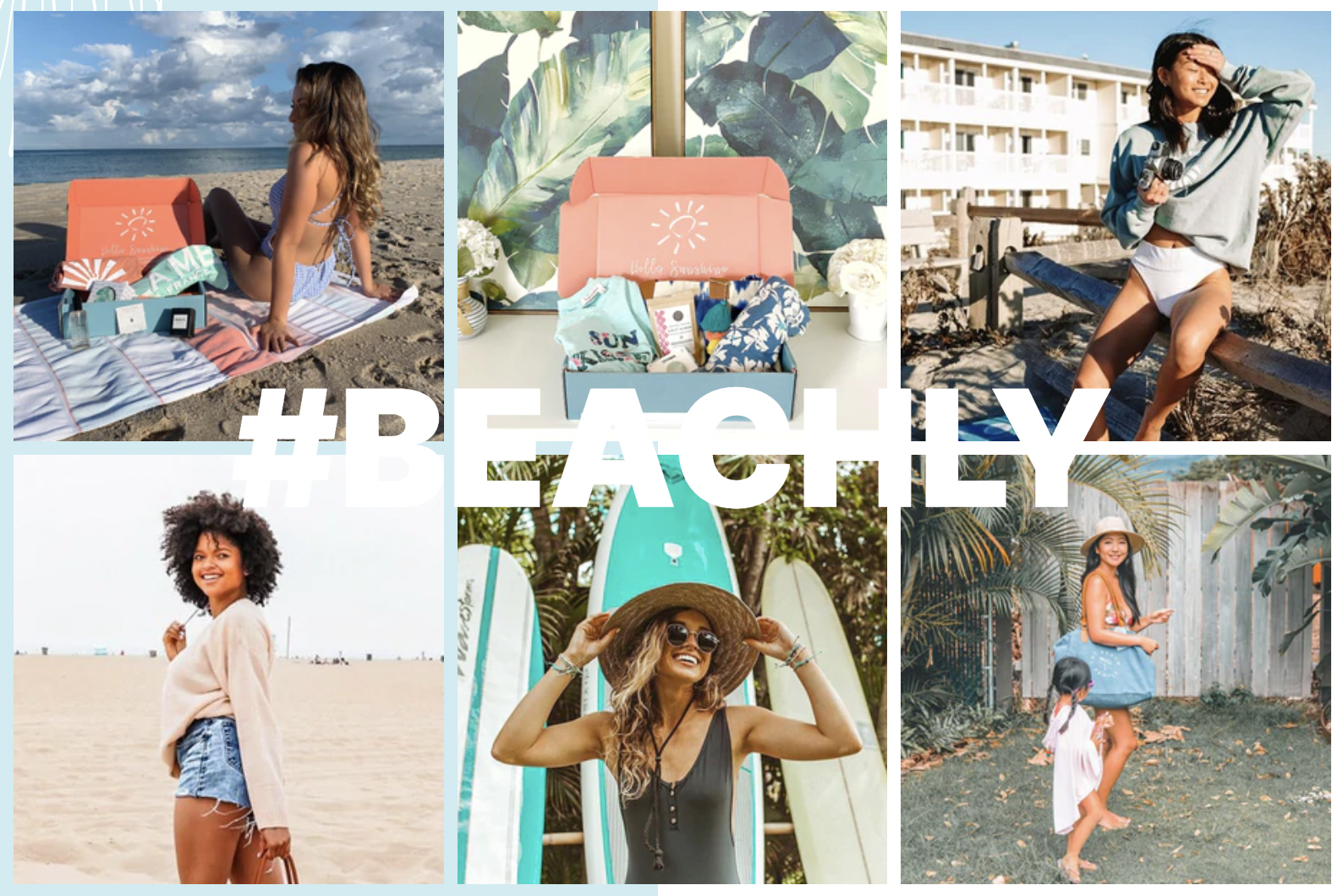 To bring beach lovers closer to the shores, Beachly offers a women's subscription box that sends beach essentials and beach-inspired items every season. It's a great way to get a dose of sunshine and good vibes, with beach goodies you can actually use. For $99, each quarterly box is packed with 6-8 premium items ($200+ promised retail value!).
5 Reasons To Try Beachly Women's Subscription Box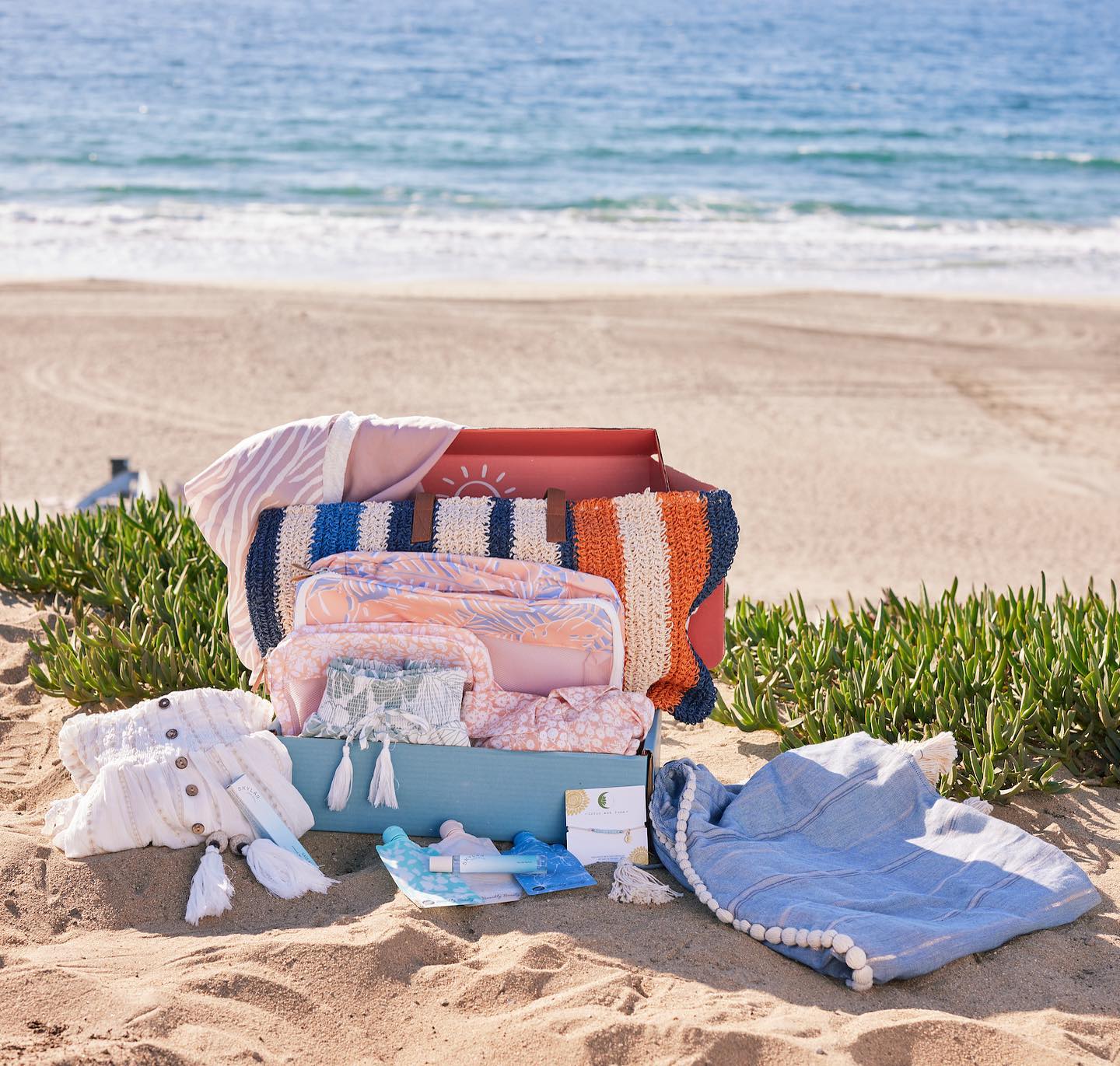 1. Receive beach goodies all year round
Every day can be a beach day, thanks to Beachly! This subscription for women sends beach essentials and beach-inspired goodies every three months, so you can prepare for your beach trips or enjoy beach vibes even without leaving home. Imagine getting pretty coverups you can wear in summer, beachy accessories you can sport even in fall or winter, and home decor with coastal vibes you can display when it's time to refresh your home for spring. With Beachly, you'll never run out of beach items to add to your wardrobe or to your personal space!
2. Only premium items for beach babes
There's a wide range of beach items you can look forward to in every quarterly box – premium ones at that! Some of the brands they've partnered with in the past include Puravida Bracelets, Aloha, Billabong, DIFF Charitable Eyewear, Havaianas, and more. Beach babes can look forward to apparel and jewelry overflowing with beach vibes, as well as travel essentials like packing cubes and pouches. Sometimes, they even throw in skin and hair care products to keep you pampered and ready to hit the beach. Other goodies you may receive include coastal-inspired home items and products for healthy and active living. The good vibes in every box are just a bonus!
3. Get member-exclusive discounts
You can't get enough of beach goodies, no worries – you can shop Beachly Member Market and enjoy member-exclusive deals! It's filled with great beach lifestyle brands and products that you can purchase individually, whether for yourself or for another beach babe in your life. To get access to the Member Market discounted pricing, you need to be a Beachly Member. Log in to your Beachly account and click on the Member Market button to be taken to the store. Non-Beachly members can also shop the Member Market, but at full price.
4. Jumpstart your journey with a Starter Box
Excited for the beach but not yet ready to commit to a subscription? Good news: Beachly has recently launched a Beachly Starter Box! For $29, you will receive $140+ worth of premium beach-inspired apparel and accessories, plus member benefits for 45 days before transitioning to a normal seasonal subscription. Cancellation is easy in case you decide not to proceed with the recurring box.
5. Beachly gives back
Beachly helps protect the environment. They're not just all about the beach, they actually care for it too! A part of the proceeds from every Beachly box is donated to a new cause, mission, or organization every season. They also devote person-hours to various causes related to the environment and encourage members to do the same!
What do you think of Beachly's coastal curations?