Whatever your beauty preference is, Ipsy Glam Bag Plus May 2022 encourages you to enjoy the outside world and get the most out of the remaining spring break! This month's glam bag was themed WILD BEAUTY, and it's all about letting your imagination run wild. Whether you want to go natural or play with bold colors, you can feel in harmony with nature through this month's curation!
Ipsy Glambag Plus subscribers choose three items for their bag – Ipsy selects two!
Ipsy Picks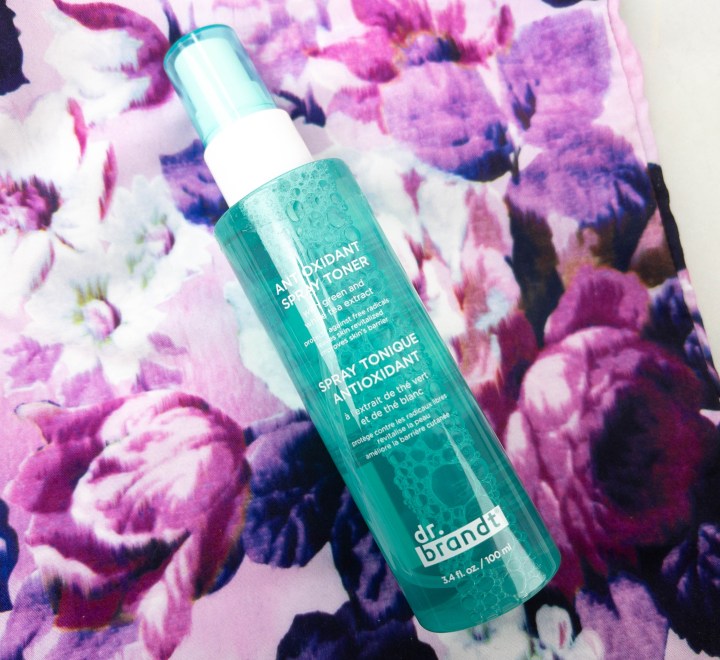 Ipsy's first choice item for me this month is Dr. Brandt Skincare Antioxidant Spray Toner ($35). It comes in an easy-to-spritz bottle, which is convenient to use on the go and also helps me avoid spills. With a blend of green tea and white tea, this antioxidant-rich toner promises to protect the skin from free radical damage and combats the effects of aging. This formula also has the same cooling and refreshing effect as a face mist. Plus, it's light and leaves my skin feeling clean and energized. It doesn't have a strong smell either.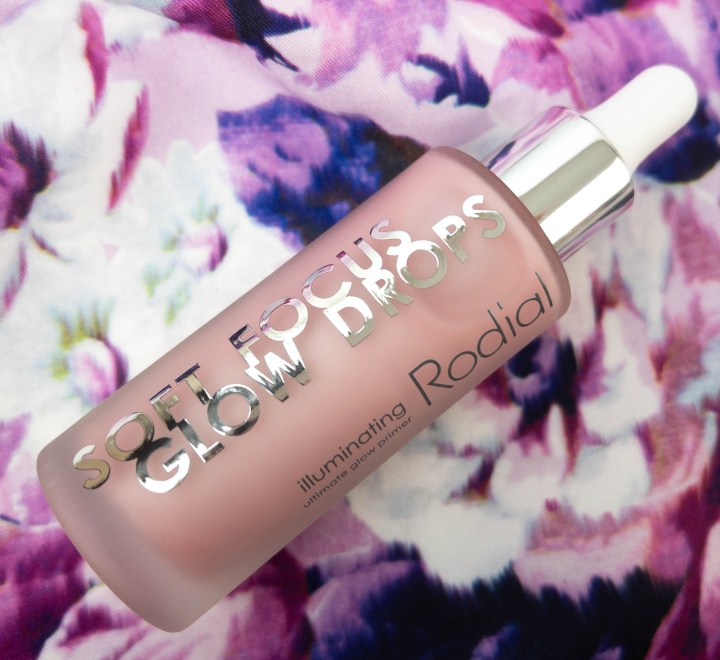 Glowing skin is always on the trend, and Ipsy made sure I get that glow whenever I need it! Rodial Soft Focus Glow Drops ($60) help brighten the skin's complexion with a blend of skincare actives and subtle pearlescence for instant luminosity. The formula also contains squalene that softens skin and glycerin that maintains moisture levels on the skin. This can be worn alone or used as a base for makeup. Either way, it leaves a dewy finish that I like.
My Choices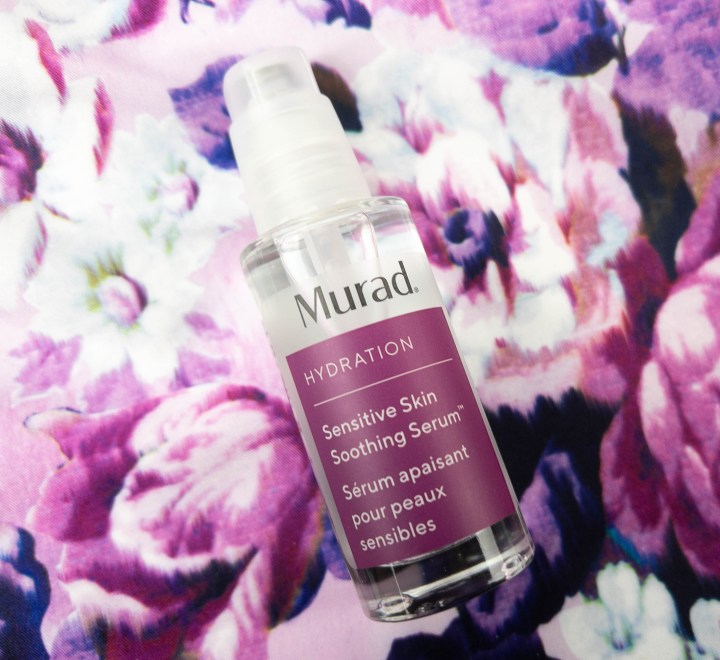 I picked Murad Sensitive Skin Soothing Serum ($67), which contains hyaluronic acid that attracts and maintains moisture on the skin. This is ideal for restoring moisture to dry, irritated skin, particularly sensitive, stressed, and sunburned skin. The formula also contains chamomile and arnica extract that soothes skin, plus lecithin which improves skin's moisture. It has no parabens, sulfates, phthalates, gluten, and animal-derived ingredients either. The serum absorbs fast and doesn't feel greasy when applied!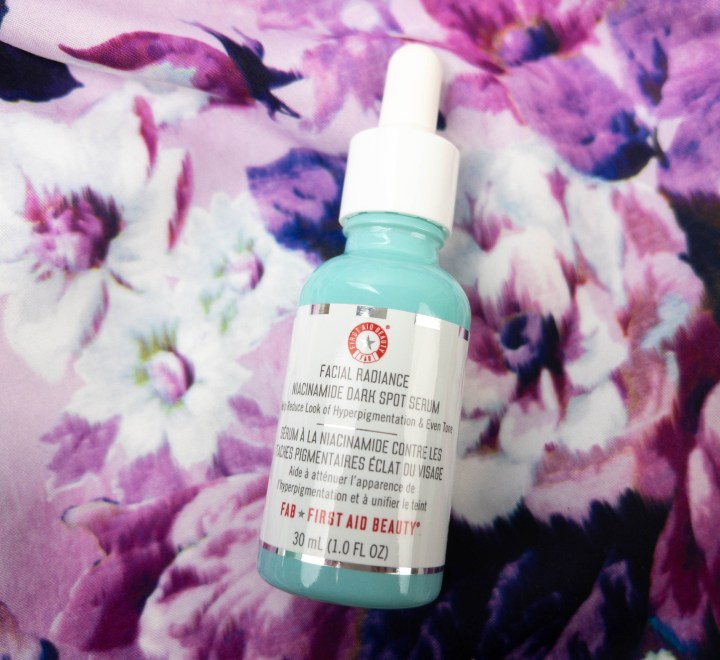 Dark spots and hyperpigmentation are constant skin concerns when seasons change, so I've chosen First Aid Beauty Facial Radiance Niacinamide Dark Spot Serum ($42) to even out my skin tone minus the irritation. This product has niacinamide that restores tone and texture, licorice root that soothes and visibly brightens the skin, and golden kiwi fruit that protects the skin from free-radical damage. It's made from clean ingredients and it's also cruelty-free with a long list of NOs – drying alcohols, artificial colorants, fragrance, parabens, talc, and more. The serum has a light and creamy consistency, and it's also ideal even for sensitive skin!
Athr Beauty Moonlight Crystal Palette ($58) includes pigment-packed shades that can give the eyes either a dreamy glow or a pop of vibrant color! There are 12 shades that feature a mix of ultra mattes, shimmer, metallic, and duo-chrome, and all of them are made with pure crushed sapphire. Each shade is also infused with shea butter, moringa oil, and coconut oil that reduce fine lines and wrinkles, soothe inflammation, and nourish the skin! They apply smoothly and effortlessly without fallout, whether using fingertips or a blending brush. With a recyclable sapphire-inspired casing printed with water-based soy ink, the product looks fabulous even from the outside!
This month's products are excellent for providing hydration and moisture to the skin. I liked what Ipsy chose for me, and I enjoyed my personal picks too! Dr. Brandt's spray toner is my instant favorite from the box because it is so refreshing and convenient to carry wherever I go. The serums and glow drops are fantastic, and the palette is ideal for creating versatile makeup looks. Everything in my box was hydrating, perfect for the spring season and incoming summer! They're full-sized, enough to last me a month or so. With a total retail value of $262, Ipsy Glam Bag Plus is really the game-changer for beauty picks!
For May 2022, the collectible glam bag was made with an ultra-cozy microfiber and blush-toned drawstring cord. It looks wonderfully dreamy with a floral pattern in tones of pink and purple! See it here: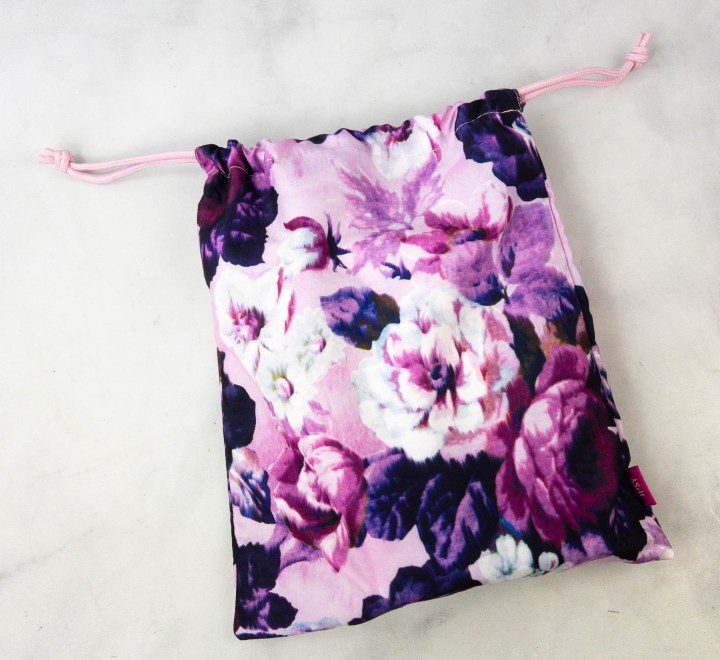 Also, the package includes a card with a QR code that leads you to this month's theme. Here's a closer look: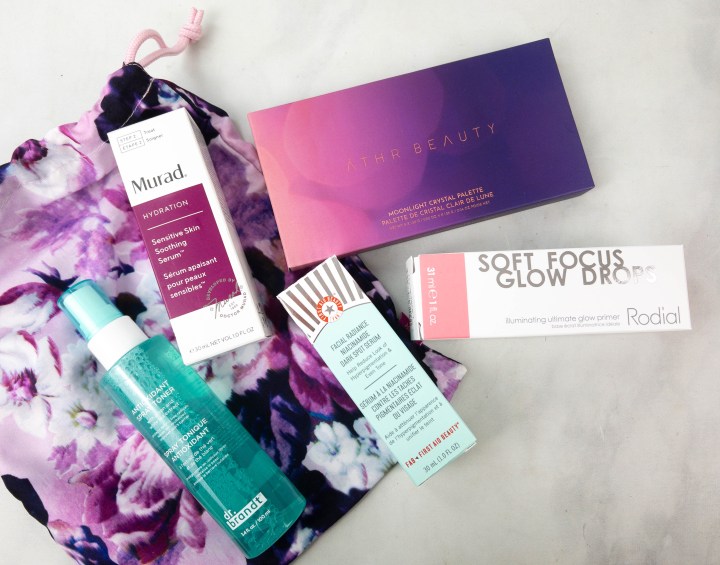 Ipsy Glambag Plus is the upgraded version of the monthly Ipsy Glam Bag. For $28 a month, it contains 5 full-size products from brands you love, plus a deluxe makeup bag with every shipment. The promised value of each box is $120 worth of products. It will contain variations, but there are far fewer compared to the regular Ipsy Glam Bag. Be sure to continue to rate and review your bag to help personalize it to your needs. Check out our Ipsy Glam Bag Plus explainer to find out every detail of this subscription! Glam Bag Plus is definitely a Hello Subscription reader fave – it's in five different lists in our readers' selections for the best subscription boxes!
What do you think of this month's Ipsy Glambag Plus?