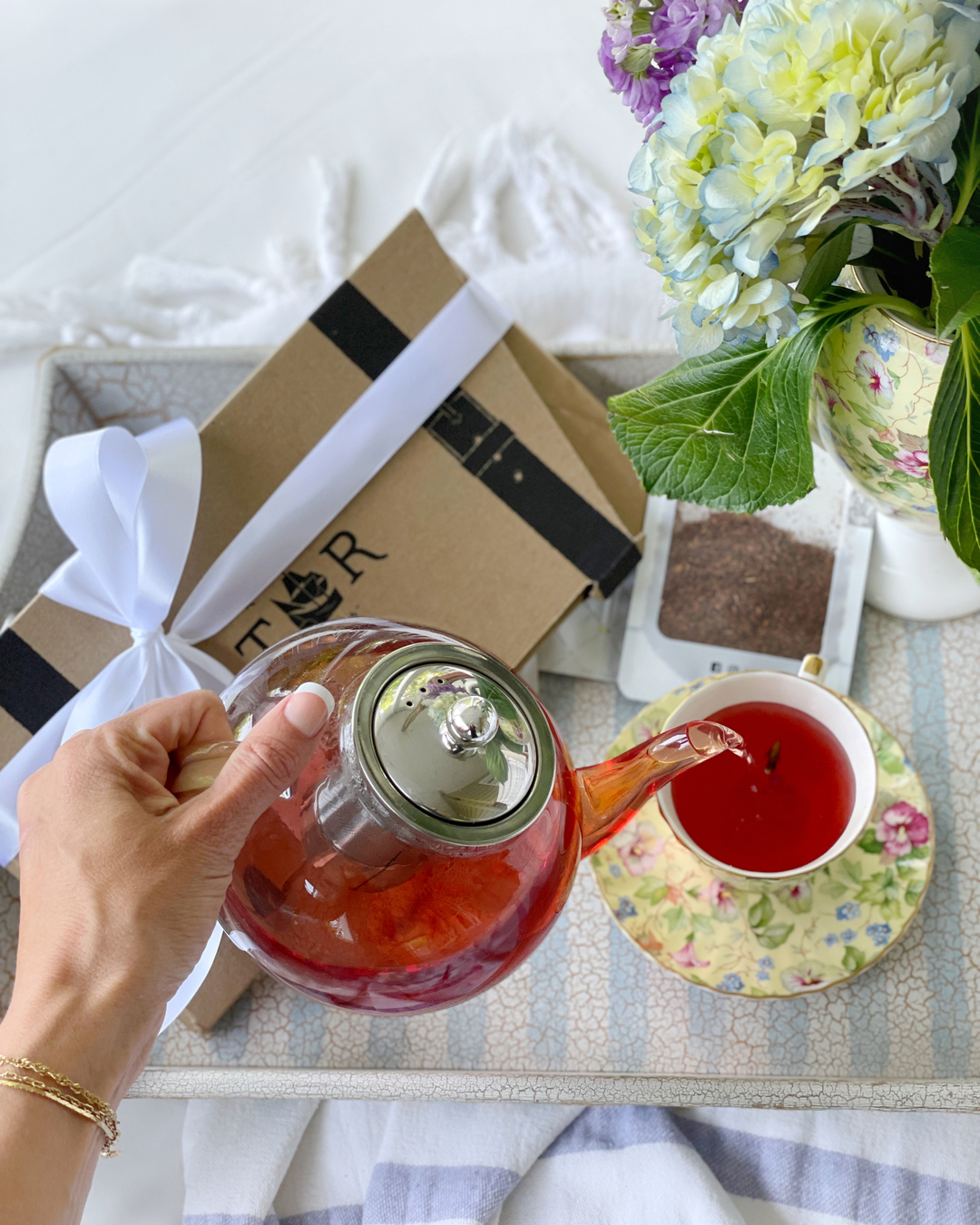 In search for a high-qualiTEA gift that a tea enthusiast will appreciate? Whether they prefer green tea, black tea, white tea, herbal tea, or oolong tea, they would love Tea Runners – a subscription that sends award-winning loose leaf teas in a box every month. It's a fun way to discover teas sourced from all over the globe!
Tea Runners samples teas from great tea companies and picks out only the best ones, so you don't have to. Gift this tea subscription and choose among four box options, ranging from $21.25 to $25 per box. Shipping to US and Canada is FREE for all subscription boxes. They also ship internationally for $8 per box.
The ulTEAmate gift for tea connoisseurs. The tea lover in your life will receive four loose leaf teas in individual pouches, with tasting notes and steeping instructions to maximize the tea experience. Each shipment can produce up to 40 cups of tea, so they will always have enough supply of their favorite drink. Also, the teas from Tea Runners are usually rare and made by small-batch producers! Many of them are winners of the Global Tea Championship Awards, which means there are only high-quality teas in each box. If you want to add a gift message, it will be delivered to the recipient's email when the first box ships.
What's great is that Tea Runners isn't a one-size-fits-all tea subscription. They offer different types of boxes for different tea preferences. For tea lovers with a discerning palate, it's best to gift the Pure Tea Box which features high-grade pure teas only. Of course, there's also an All Black Tea Box for black tea fans! This box will include a mix of pure black teas, blended black teas, and flavored black teas. There's always a tea enthusiast that prefers herbal teas, and if you know one, you can gift them a Herbal Tea Box that features caffeine-free herbal teas like rooibos blends, chamomiles, peppermints, honeybush, fruit & berry blends, and more. Another gift option is the Tea Runners Original Box which contains a variety of all tea types, including pure teas, blended/flavored teas, and herbal teas. It's a great gift for someone who loves all kinds of tea, as well as for newbies who are just starting to appreciate tea. Featured teas for all subscriptions are not repeated for 6-8 months!
Are you gifting Tea Runners?
Looking for more subscription box gift ideas? See our full subscription box gift guide!