Kidbox combines the excitement of unboxing with the pleasure of getting new clothes for the current season! The Spring 2022 Girls' Box includes colorful, fun, and comfortable clothes that'll bring delight to little fashionistas. Let's head down to see what they've sent us this springtime.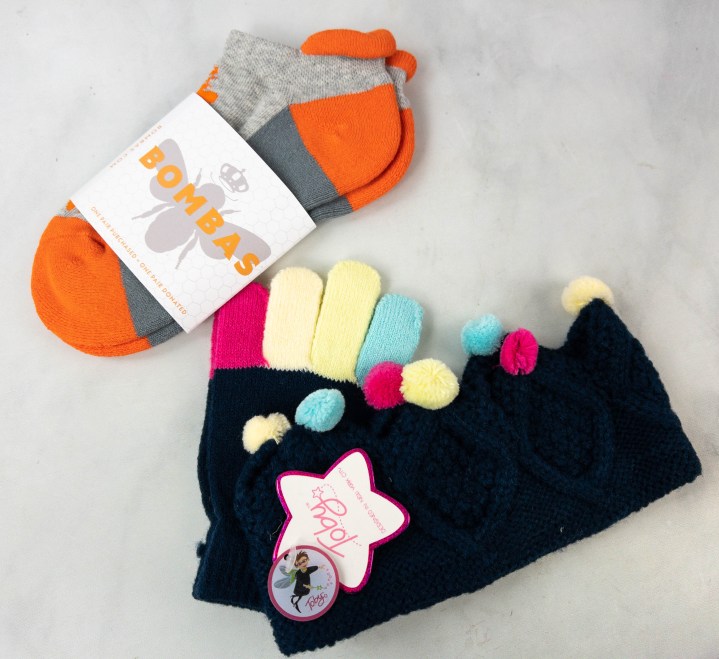 First up are pretty accessories for girls! This includes Bombas Youth Socks ($9), which are ankle socks that feature cushioned soles to reduce foot fatigue and arch support to keep them in place and prevent blisters. My daughter liked them because they're comfortable to the feet. They also have a bright, sporty design.
There's also a Toby & Company Girls Crown Headband & Glove Set ($16) in her box! They have a cozy winter vibe but they can be worn on the colder days of spring as well. The pastel-colored pompom balls on the crown's tip made it look adorable, and they matched the colors of the gloves as well!
The PUMA Girls Logo Top & Legging ($31) is a great pair to wear when playing outdoors! The lilac top matches the peach leggings, plus they're both lightweight and cozy when worn. The top's asymmetrical detail on the hem made it look simply gorgeous!
From the color to the design, the Nautica Girls Sweatshirt Dress ($27) is a hit with my little girl! It has long sleeves to keep her warm and the length is just right for her. Both sleeves feature elastic cuffs for added detail. This sweatshirt dress can be paired with sneakers and worn on casual days!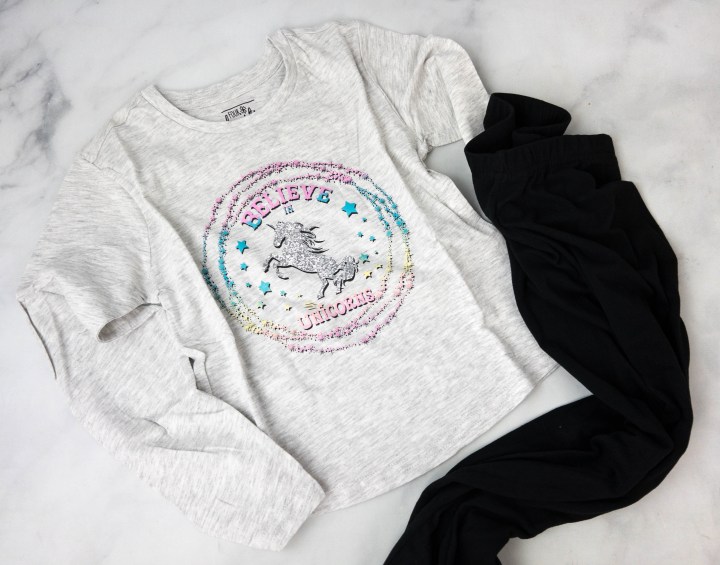 I know we have to keep the Four Hearts Girls Graphic Tee ($9) after seeing how thrilled my daughter was when she saw it. She loves the unicorn in front, as well as the glittery accents. It also features a text that reads "Believe In Unicorns". The top is soft to the touch, and it's her favorite among all the items in the box!
A classic piece for a girl's wardrobe, the Freestyle Girls Legging ($9) can be paired with almost anything, from graphic tees to pullovers and everything in between. It has an elastic waistband for a comfortable fit.
Yay for more matching top and bottom pairs! The C&C: California Girls Cheetah Top ($19) and Adjustable Cheetah Jogger ($18) are both are lightweight and cozy. The pullover featuring a cheetah print has banded cuffs and hem, plus ruffles over the shoulder that added style and flair. The laid-back jogger with the same print has an elastic waist and a drawstring.
Next is C&C: California Girls Graphic Hoodie ($21) and Pleated Jogger ($16). The tie-dye pullover hoodie rocks! It looks so cute with the Wild & Free graphic, and feels cozy too. The pleated jogger comes in a baby pink color and features white stars all over. It has an elastic waistband and a relaxed fit.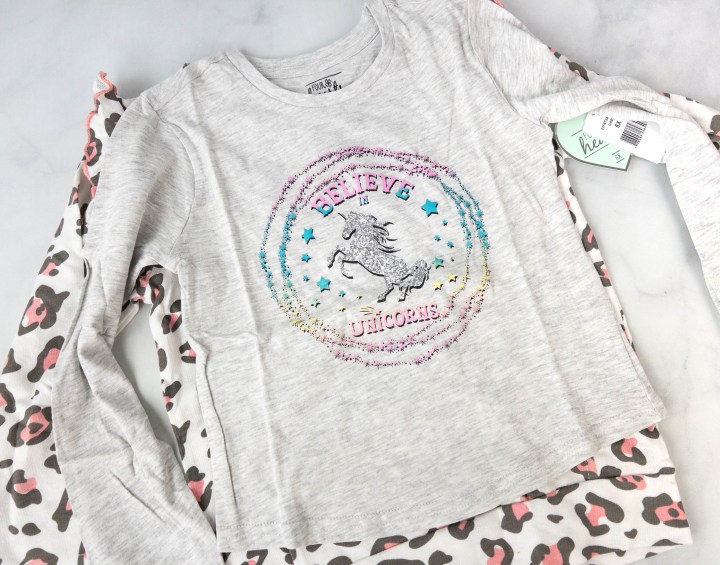 Most of the clothing pieces from Kidbox Spring 2022 are long-sleeved tops, paired with comfortable bottoms. Whether plain or prints, the selections are cute, and my daughter loved everything from her box! Her favorite is none other than the unicorn long-sleeved tee, which can be paired with either leggings or joggers. She also likes the pair featuring cheetah prints, as well as the stylish accessories. Kidbox sent great clothing pieces for girls this quarter!
The clothing pieces came wrapped in plastic. There's also a return envelope in case there are items that don't fit or the kids don't like. A booklet containing fun activities for kids is also included in the box. Check them here: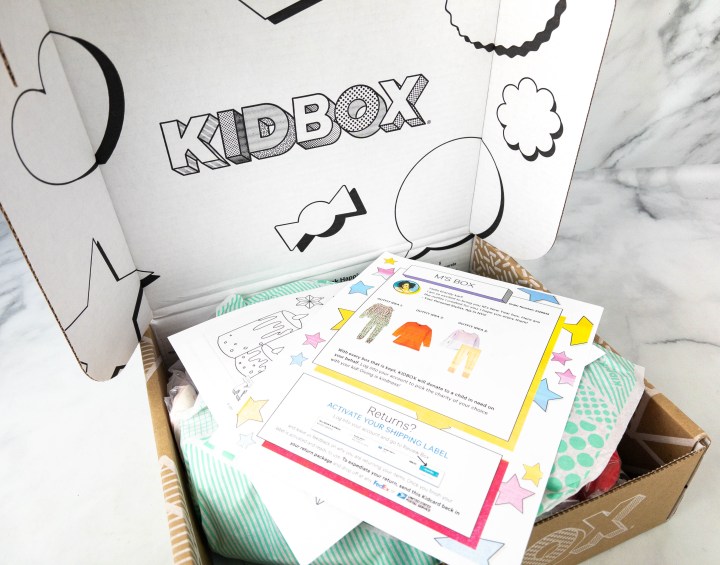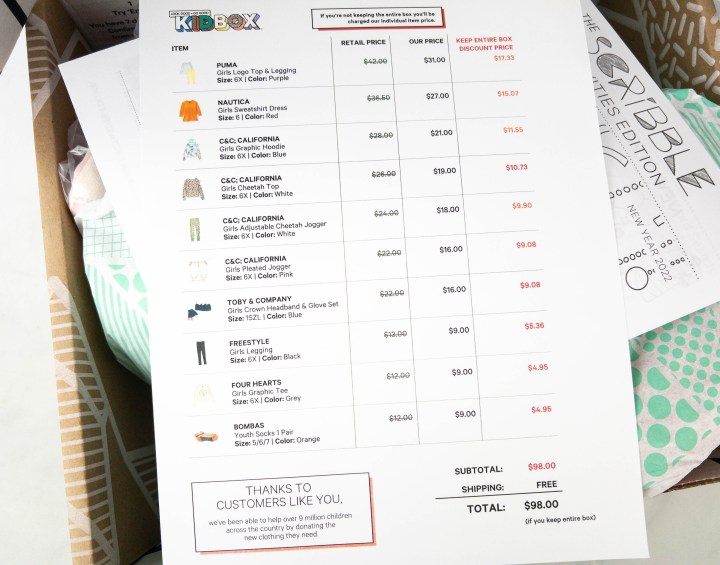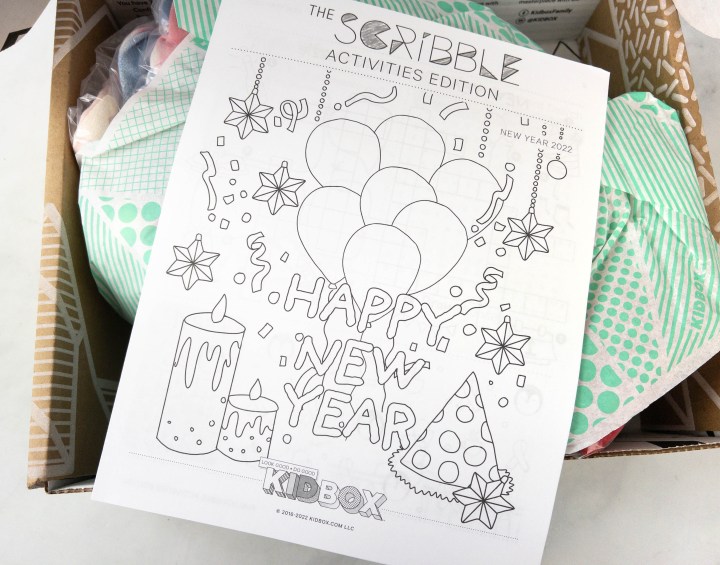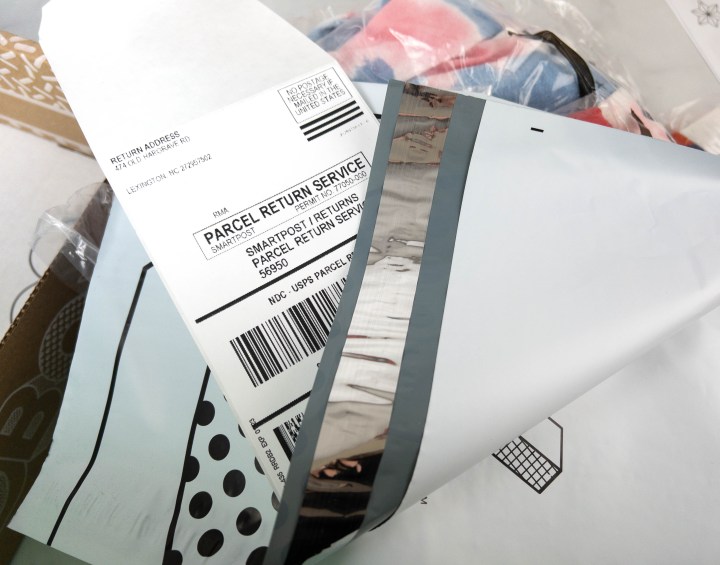 Kidbox is a styling subscription box for children. (It's like Stitch Fix for little kids, but with no styling fee!) You will be sent a box up to 8 times per year at a flat rate. There's also no return fee to send items back, so your kids can ultimately decide which items are theirs to keep.
There are 3 sizes of box – classic ($98 – retail value $200, 6 items), mini ($78 – retail value $303, 8 items + 1 surprise item), and deluxe ($110 – retail value $405, 10 items + 2 surprise items).
Kidbox promises to always bring cool brands inside their boxes. If you don't like what they've sent your children, they give you 7 days to pick the items you want to keep or return. You'll need to log in to your account online to complete the checkout process within a week, if not, your credit card will be charged for the complete box. Every time you keep a Kidbox, they will donate new clothes to a kid who needs them.
What do you think about Kidbox?