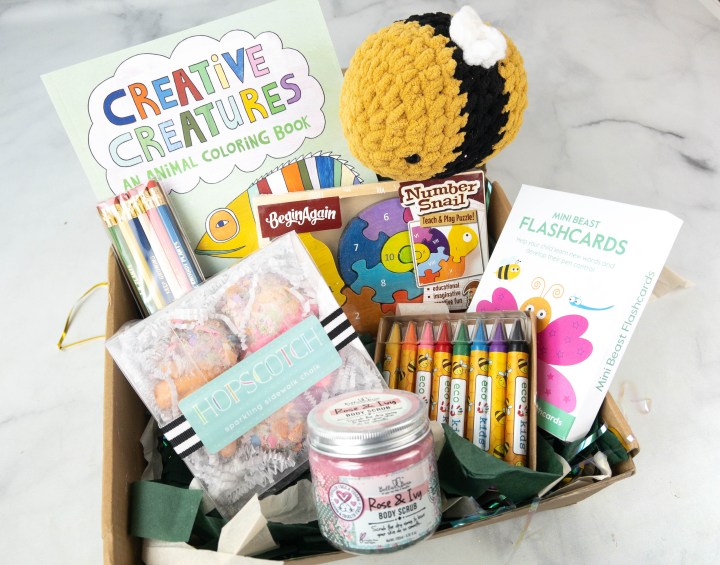 Life sprouts from LITTLE SEEDS, and that's what Howdy Kids Box March 2022 is all about! The box is jampacked with exciting items for kids, plus fun extras for deserving moms. It's a fantastic surprise to welcome the spring season!
DEAL: Get 10% off your first month! Use coupon code HELLOSUB10.
This is the review of the Howdy Kids Box. They also offer a Howdy Baby Box, check out the baby version of this month's box here!
Kids can explore the animal kingdom through Free Period Press Creative Creatures Coloring Book ($11.99)! It has 30 pages featuring fluffy, feathery, and quirky creatures from land, air, and water. There are chameleons, flamingos, owls, narwhals, snakes, and seahorses, to name a few. The illustrations are fantastic and they were printed on good-quality paper to avoid bleed-through when coloring.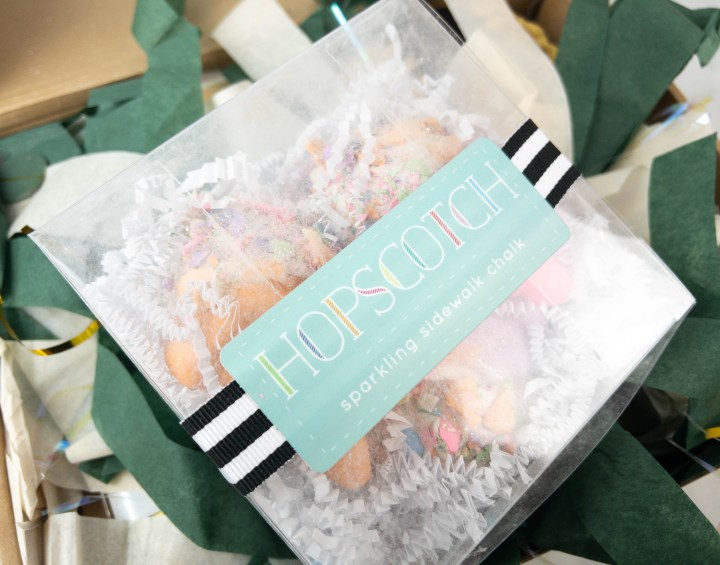 Like the spring flower, kids' creative skills will bloom with Hopscotch Spring Sidewalk Chalk. There were two set selections, and you'll either receive the Hop Into Spring or Extra Sprinkles-themed set. The one we received is the Extra Sprinkles, and it includes three custom-made ice cream cones with icing, sprinkles, and sparkles! My daughter was fascinated with its shape. This chalk set is non-toxic, environmentally friendly, and designed in small batches in the USA. They also color well on driveways or sidewalks!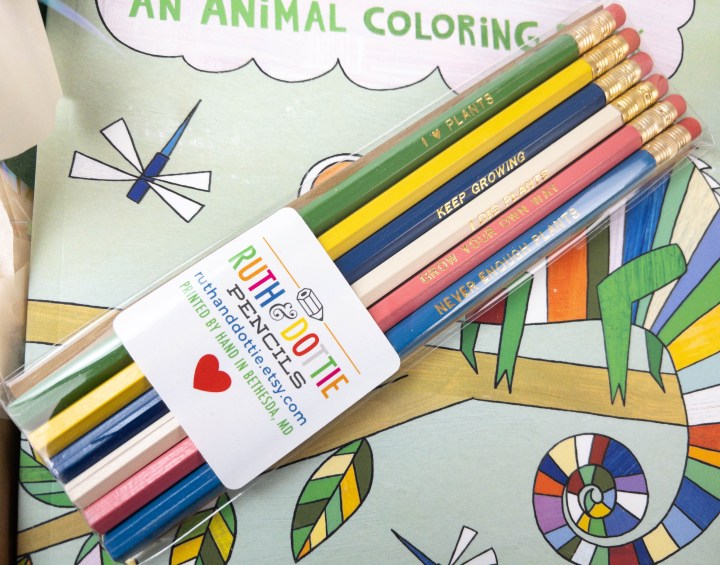 For continued creativity, here's Ruth & Dottie I Love Plants Pencil Set ($9). The set includes six plant-themed pencils in fun colors. These HB #2 pencils arrived unsharpened, each with a gold ferrule that holds the classic pink eraser on top. Aside from eye-catching colors, there are also cute texts inscribed on the pencil's body! They were individually printed by hand with gold foil. Featured texts include I ♡ Plants, Hello Sunshine, Keep Growing, I Dig Plants, Grow Your Own Way, and Never Enough Plants. They also write well and make a lovely desk display!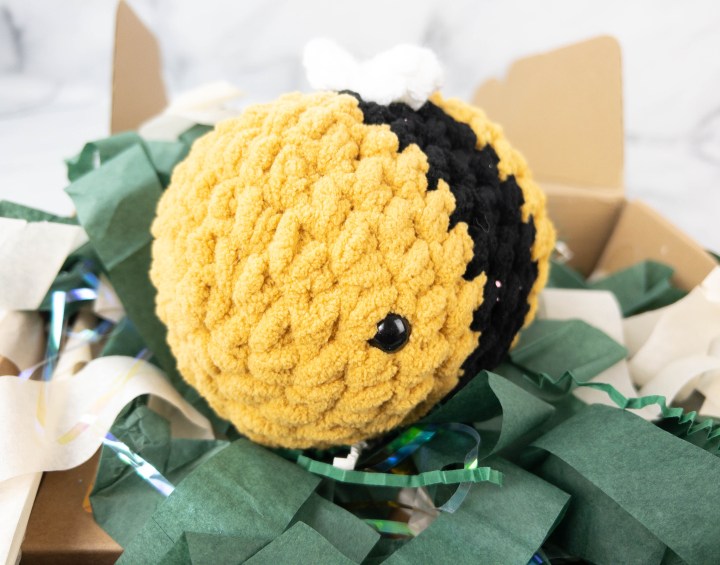 This Plum Pop Studios Soft Crochet Mini Bee Plushie ($12) is the perfect companion at night! One can tell it's thoughtfully crocheted and carefully handcrafted using premium-quality yarns. It measures 6″ x 4.5″, and it's the perfect size for kids to play and snuggle with. It's also easy to care for it. Just machine wash on gentle and tumble dry on low, without bleach.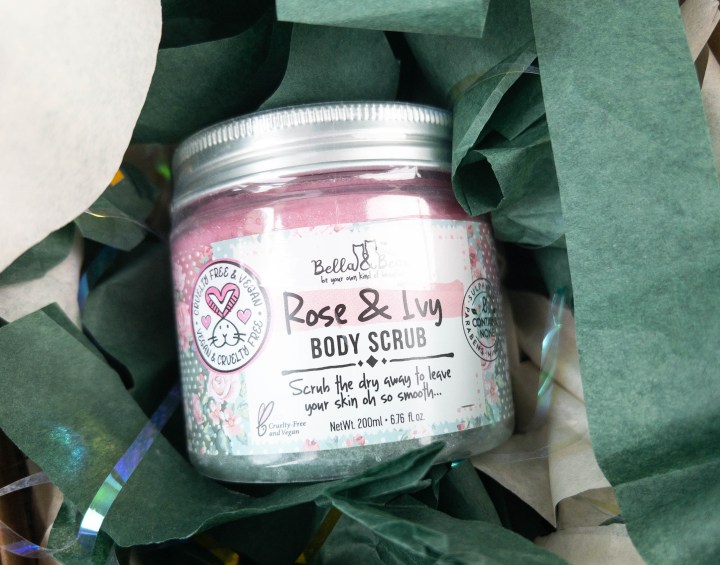 Here's a surprise gift for moms! Bella & Bear Rose & Ivy Body Scrub ($7.89) soothes away dry skin without sulphates, parabens, and other harmful chemicals. This vegan-friendly exfoliating scrub cleanses and moisturizes the skin, leaving it soft and smooth with a delicate scent of rose and ivy. It's the ideal body care to keep the skin well-hydrated! To use, scoop a generous amount and gently massage onto damp skin before rinsing.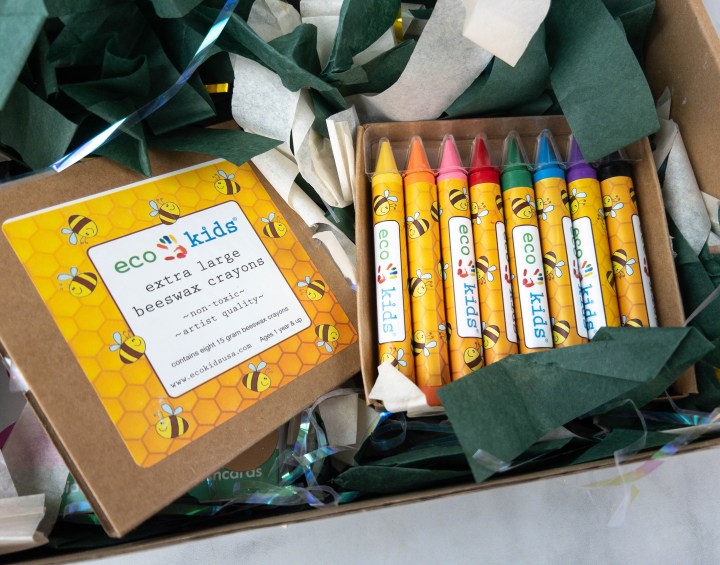 To use with the coloring book, the box also sent Eco Kids Extra Large Beeswax Crayons ($11.99). The pack included eight crayons with all-natural, renewable, and eco-friendly beeswax to ensure safe and fun coloring time for creative kids. They glide smoothly on paper, providing rich color! These crayons work great on my daughter's new coloring book, and she enjoyed using them.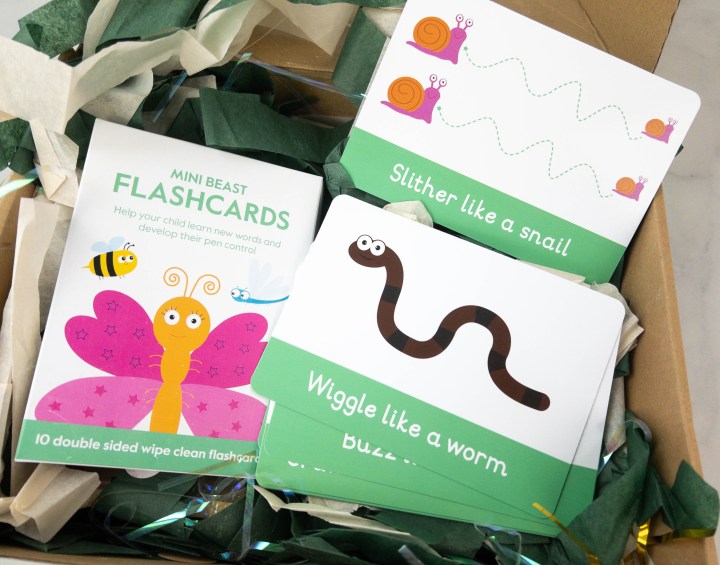 My Little Learner Mini Beast Flash Cards (about $8.79) help expand kids' vocabulary and knowledge about animals! The set includes 10 double-sided flashcards. They can be wiped clean and are reusable, allowing your child to continue practicing their pen control and exercise fine motor skills! The front part of each card introduces the animals and how they move, while the flip side contains dotted lines to follow for pen control practice.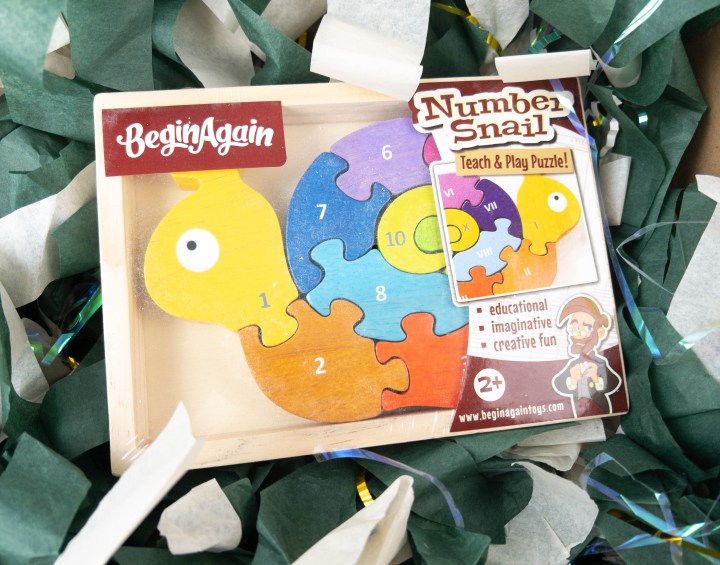 Begin Again Snail Numbers Puzzle ($11.99) is another fun and educational toy for kids! This playset comes with ten puzzle blocks to connect and form a snail, helping develop fine motor skills. Preschoolers can also learn numbers while playing, as the backside of the puzzle blocks has roman numerals for advanced learning. Each game piece is crafted from sustainably harvested wood, making it safe for children. Plus, it comes in a wooden storage box that's easy to carry on the gox!
My daughter enjoyed all the items in the box, and I loved the gift for moms too! Most of the products are educational, helping kids grow and develop certain skills, which I appreciate. There's a puzzle and chalk set, flashcards, and even an animal coloring book accompanied by eco-friendly crayons. The cute crocheted plushie was also a hit with my daughter. Overall, it's a fantastic subscription box for moms and babies, and we love how they incorporated spring into their theme!
Howdy Baby Boxes also included cards in the box with a brief description of each item. Here's a closer look: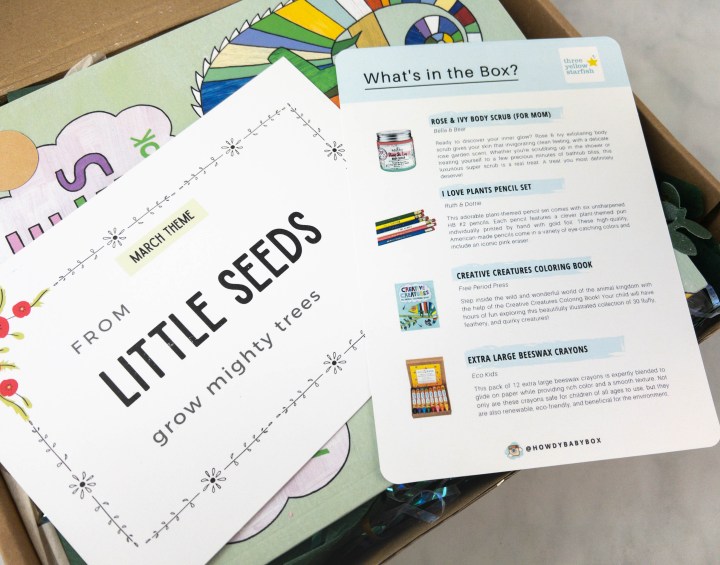 The Howdy Baby Box is a monthly subscription box for babies, toddlers, and big kids that promises to send ethically-made children's products from independent brands & makers in the USA. For $60 per box, you can choose between monthly, bi-monthly, and quarterly subscriptions, and get full-sized premium products for you and your little one to explore together every month. Our boxes feature unique mom-tested products such as clothing, accessories, care products, toys, and activity items specifically tailored to your child's age and developmental stage.
Are you getting Howdy Kids Box?