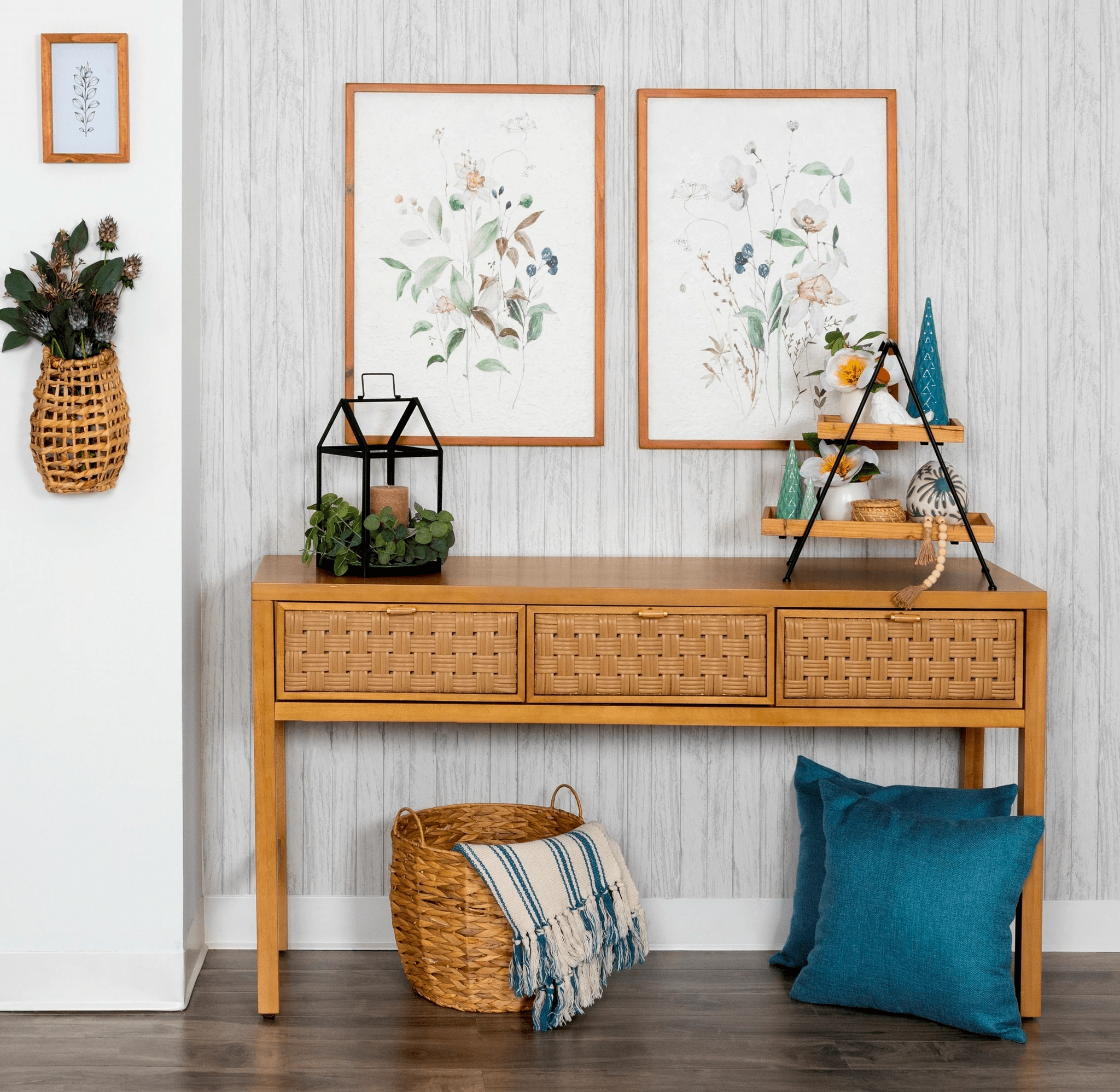 The Decocrated Editor Box is coming soon! This box is $99.99, and comes with the best of past Decocrated Boxes. NOTE: The Editor Box is expected sell out fast!
THE BEST OF DECOCRATED! Our launch of the Editor's Box was inspired by YOU – our subscribers. We put together a collection of items our subscribers named the "best of Decocrated". This box features the best of Winter 2019, Spring, and Summer 2020 boxes. Not only does the Editor's Box have a great assortment of items, such as everyone's favorite two-tiered tray, but it is the perfect combination of wood and metal finishes for any home style. Our Editor's Box is a great starter box for those looking to learn more about Decocrated or if you are looking for duplicates of an item you already own and love. We hope you love this box as much as we do!
This box includes:
Winter 2019 Set of 3 Ceramic Trees – SM: 2″ x 2″ x 4″ MD: 2.5″ x 2.5″ x 6″ LG: 3.5″ x 3.5″ x 10″
Spring 2020 Set of 2 Blue Pillow Cases – 18″ x 18″
Spring 2020 Metal Lantern – 6.5″ x 6.5″ x 10.75″
Summer 2020 – Two-Tiered Tray – 16″ x 8″ x 17″
Summer 2020 – Woven Rug – 23.5″ x 35.5″
SURPRISE BONUS PIECE!! 
Get an update once it's available by signing up for notifications!
DEAL: Get $15 off on quarterly or annual subscriptions! Use coupon code HELLOSUB15 at checkout. Valid to new subscribers only!
Decocrated is a quarterly home decor subscription box. Every 3 months you will receive a handpicked selection of home decor that evokes the season, keeps your space feeling fresh, and works with the pieces you already own and love. The idea is that at the end of a year's subscription you will have a whole-home collection that works together to help you look like a seasoned decorator. Decocrated is $79 a shipment, or save 10% by enrolling for the whole year. Shipping is already included in the price and it is delivered via UPS. See all Decocrated reviews to find out more!