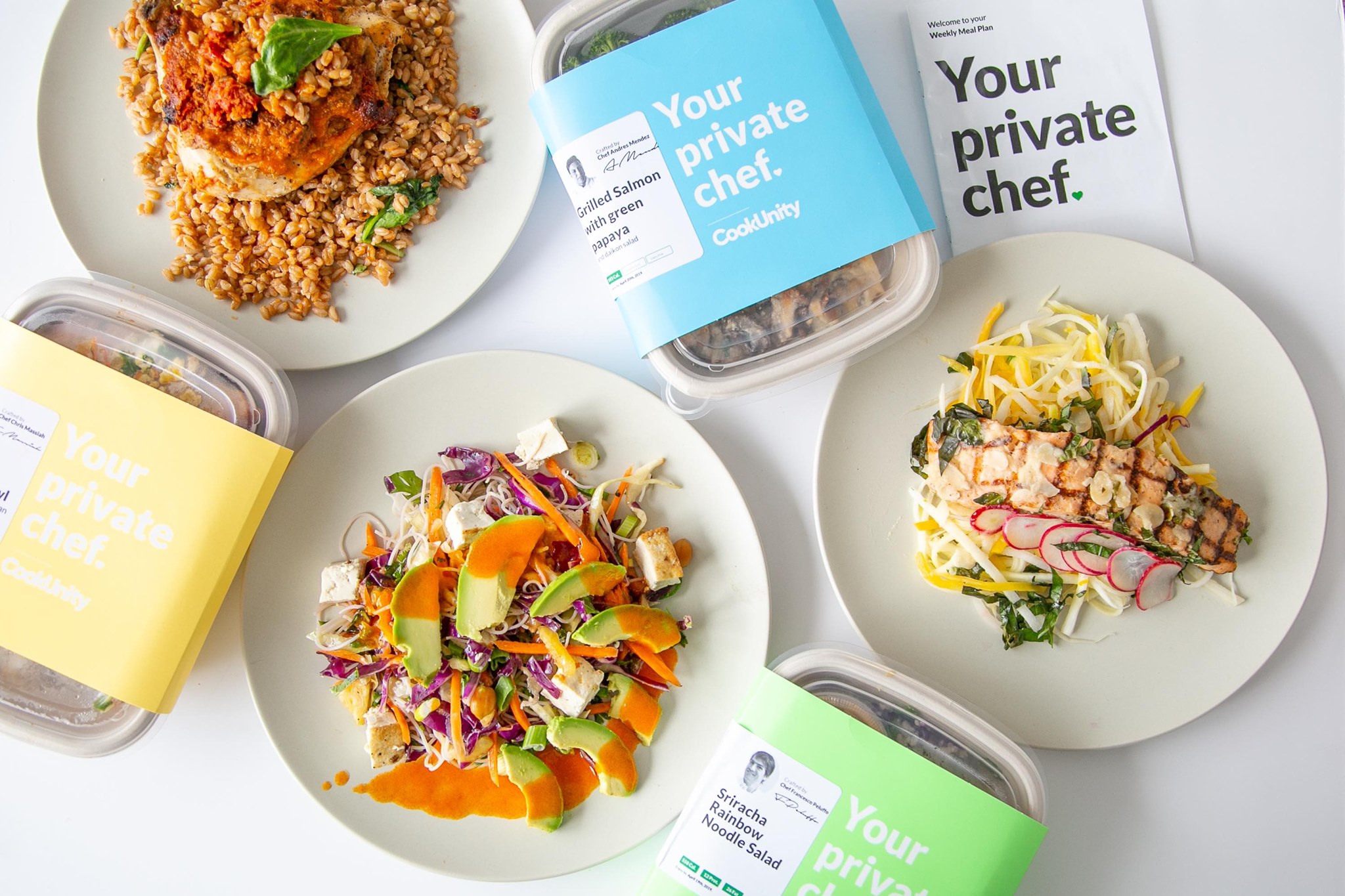 CookUnity has an awesome deal for new subscribers who want to enjoy signature meals from award-winning chefs, delivered conveniently to their door! CookUnity is a collective of talented chefs who are ready to stock your fridge with their signature best dishes. Meals are delivered chilled and fresh, so they're ready-to-eat – just follow the simple instructions on how to heat and plate! Want to try dishes from CookUnity chefs? They're having a huge sale, and you can get your first order at almost half the price!
Save 40% on your first meal order! Use this link and use the coupon code GET40OFF at checkout.
Start getting served up chef creations at CookUnity!
CookUnity meal plans starts at $10.99 per meal for a box of 4 meals per week. Choose your weekly meals from the CookUnity menu that has dozens of options – choose from Seafood, Meat, Poultry, Vegetarian, Vegan, < 600 calories, Low Carbs, Gluten-Free, Dairy-Free, Low Sodium, Keto Diet, and Paleo. Or you can just set your preferences, and let them choose for you. Hungry for more? They also serve up tasty treats, cold-pressed juices and nutrient-packed breakfasts. You can adjust your subscription plan if you need extra meals, pause your subscription, or change delivery dates, at any time.
Here's a sample of CookUnity's weekly menu (pick meals specifically for East Coast, West Coast, Texas, and Midwest):
For East Coast:
Beef and Black Bean Chilli with Cheddar and a Corn Muffin by Chef James Grody
For West Coast:
Pork Asado Bao Buns by Chef Stacy Bareng
For Texas:
Caribbean Snapper Stew with Red Beans and Rice by Chef Nahika Hillery
For Midwest:
Classic Meatballs and Rigatoni alla Vodka by Fabio Viviani