Kidbox makes it simple to update kids' wardrobes in time for the current season. No more department store shopping, you can get apparel without ever leaving the comforts of your own home. For Winter 2021, they sent great pieces to help kids be in style despite the cold weather!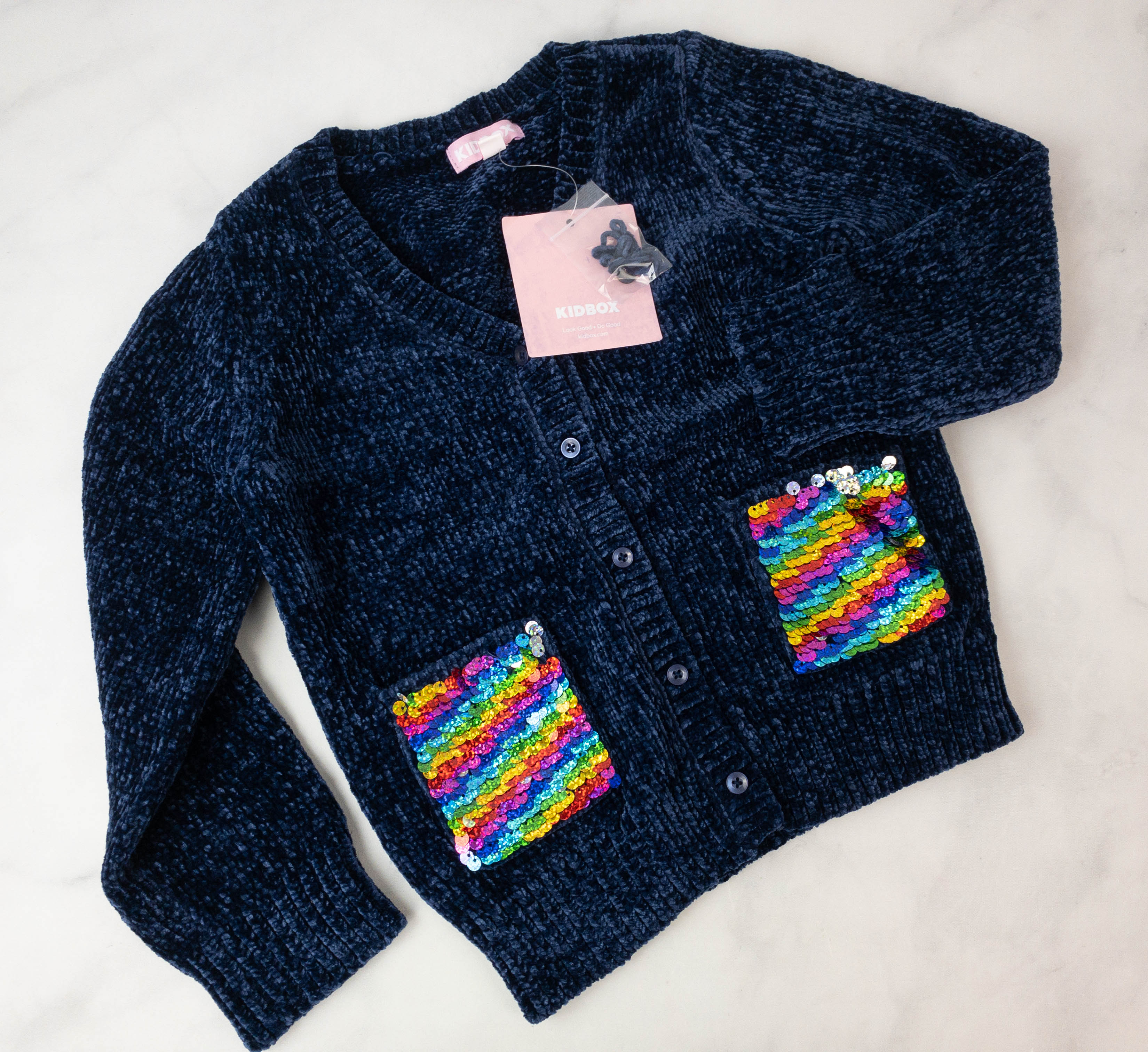 Kidbox Girls Flip Sequin Chenille Cardigan ($34) It's a cute and comfortable navy blue chenille cardigan, featuring sequined pockets that add a dash of sparkle. The sequins can even be flipped. One side has rainbow colors, and the underside is silver. My daughter loved that feature!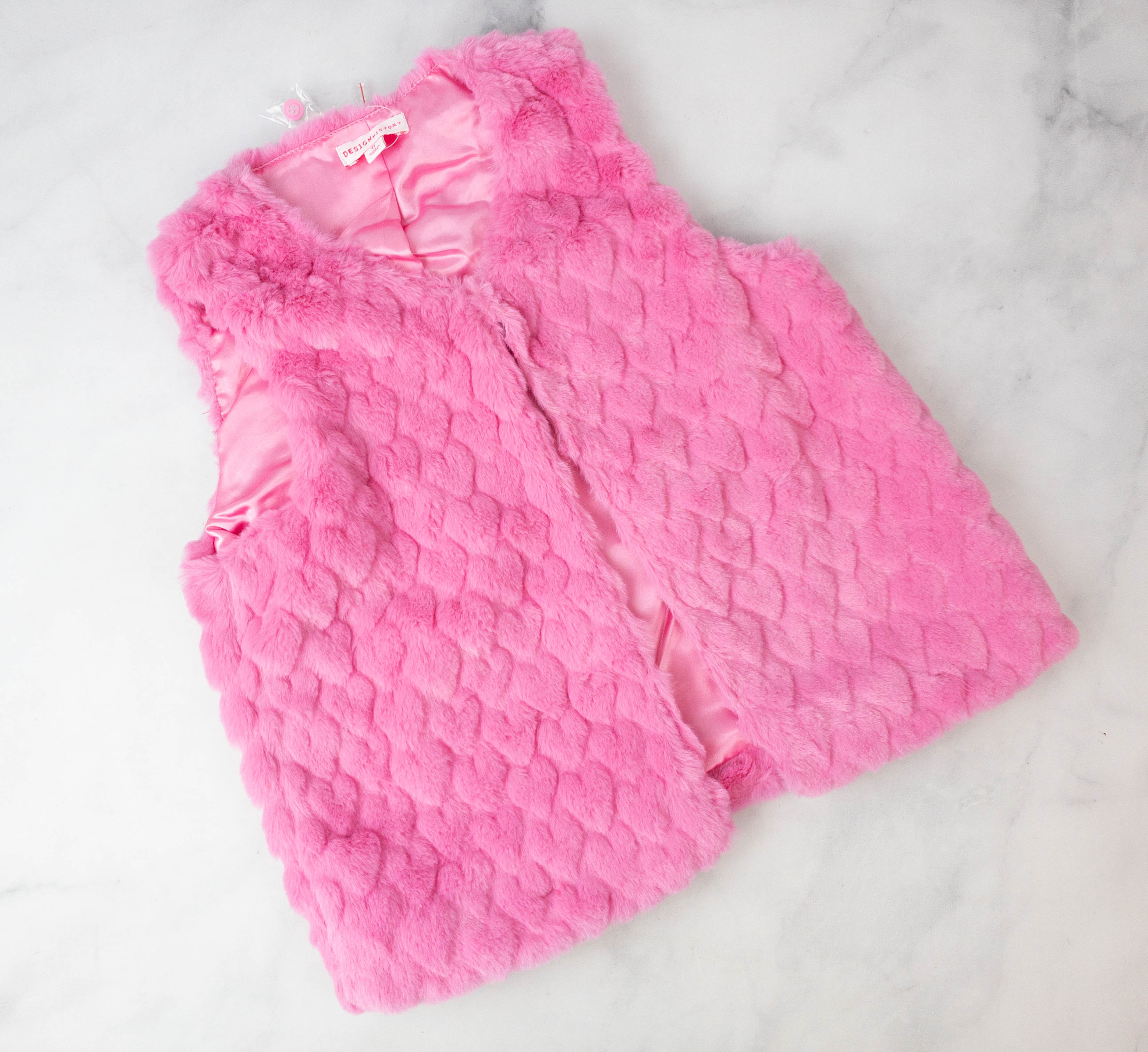 Design History Girls Faux Fur Heart Vest ($25). The next one is a pink vest, and it's so pretty! It has a soft inner lining for added comfort. This sleeveless vest is perfect for layering over long sleeve tops! My daughter loved the faux fur hearts as well because they're soft to the touch.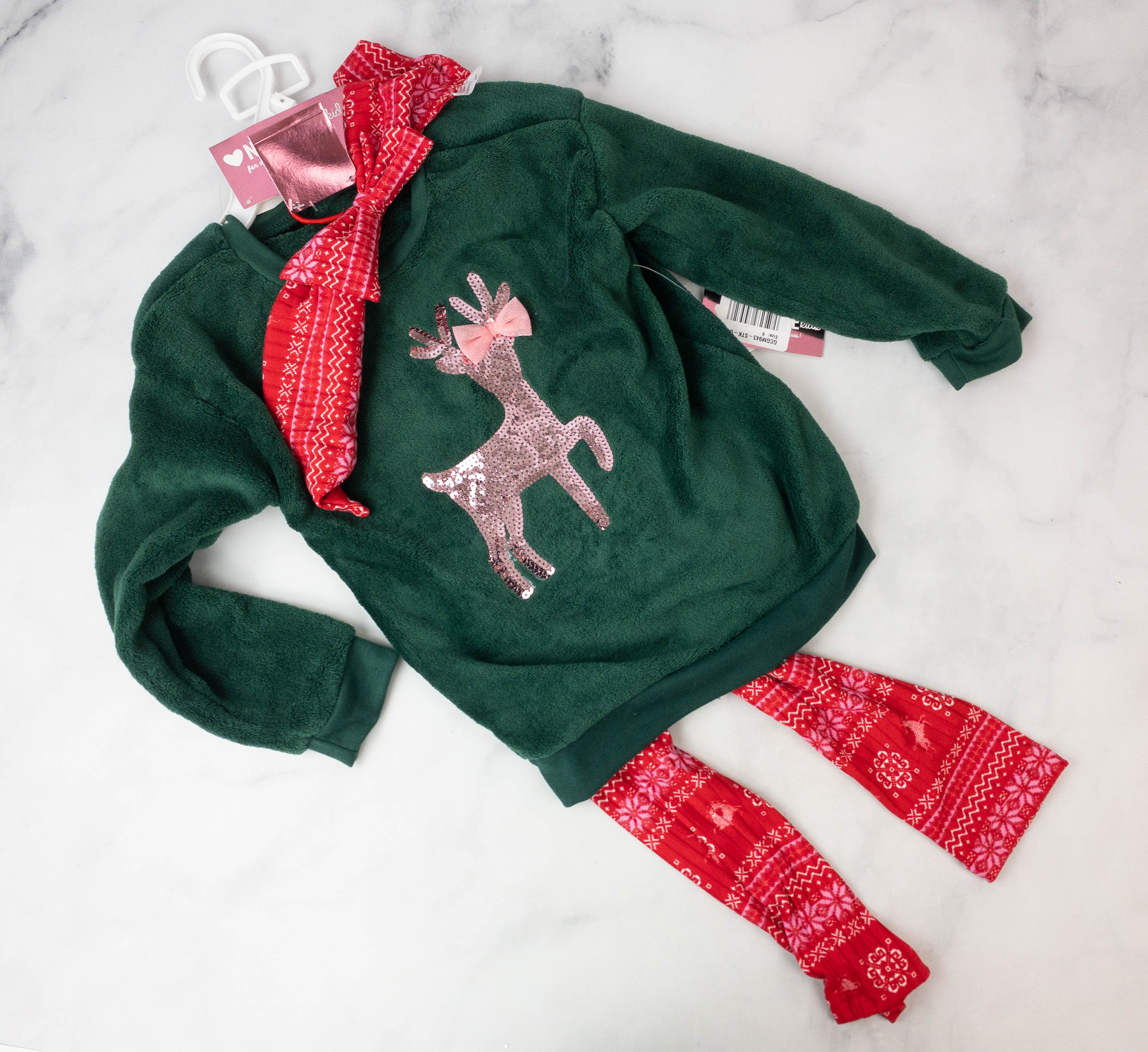 Children's APPA Girls Reindeer Sweater & Legging w/ Hair Tie ($20) Since winter and Christmas align, they sent a green sweater with a sequined reindeer in the center, adorned with a pink bow. It also comes together with a pair of festive red leggings and a hair tie. My daughter loved wearing this for the holidays!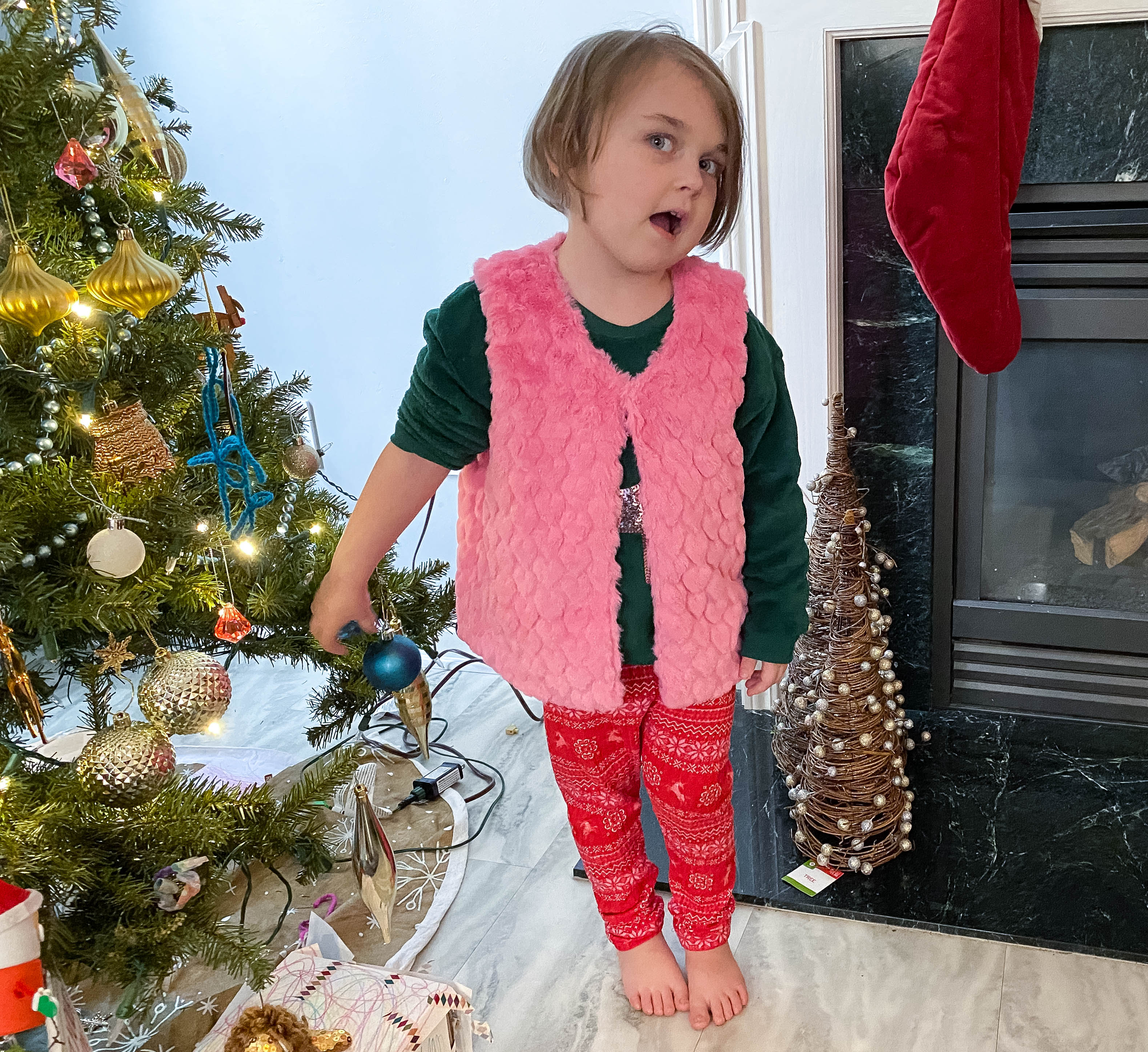 Look at how it suits her! She also put on the faux fur vest. She absolutely loves them and feels comfy wearing all three!
Smiley World Girls Sequin Graphic Tee ($9) This one is also perfect to wear on a cold day because it has long sleeves! It's a simple light gray tee featuring a unicorn-colored sequined smiley. The asymmetrical accent on the hem of this top adds a touch of style and flair.
Smiley World Girls Smiley Print Legging ($7) To pair with the sequin graphic tee, here's a legging with different smiley prints all over. It's cozy, and my daughter ran around the house comfortably while wearing it.
She had a great time wearing this pair, and I'm delighted she did. That smile proved it! It provided her warmth during the cold days, and it looks way too cute on her!
Masala Baby Girls Metallic Ruffle Dress ($51) This dress is simple yet classic! It's such a lovely piece with that classic ruffle style. It's also about knee length and has a metallic detail stitched to flutter side ruffles plus an elastic feature that hugs the waist. Since the weather is cold, I don't think my daughter would like to wear this. We think this piece is best to wear for spring or summer, rather than in winter.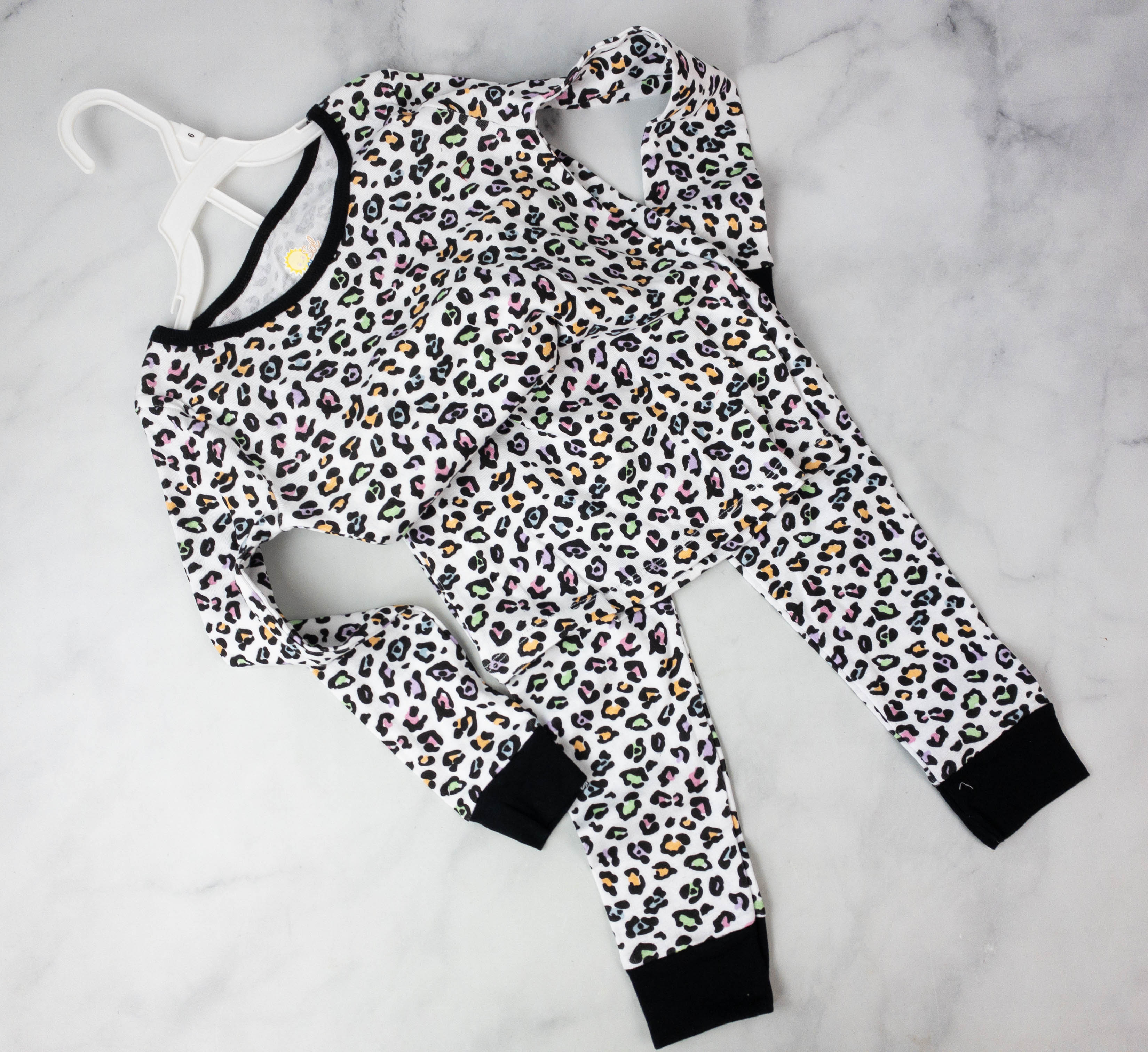 C&C: California Girls 2 pc Pajamas ($27) To comfortably sleep in winter, they also included a pajama set! The long-sleeved top and the stretchy bottom is perfect for cold nights when my daughter needs extra warmth. This pair looks cute in a white base with colorful leopard prints!
My daughter's winter Kidbox is a great one! Except for the Masala dress, which I believe is preferable for spring or summer, every piece of clothing is appropriate for the season. She was also particularly fond of the pink faux fur vest, which she paired with the green reindeer sweater. She knows her style! Another lovely inclusion is a pajama set that will keep her warm when asleep. All in all, I'm happy with this styling service. It really makes shopping for kids' clothing a breeze!
The clothing pieces came wrapped in plastic. There's also a return envelope in case there are items that don't fit or the kids don't like. A booklet containing fun activities for kids is also included in the box. Check them here: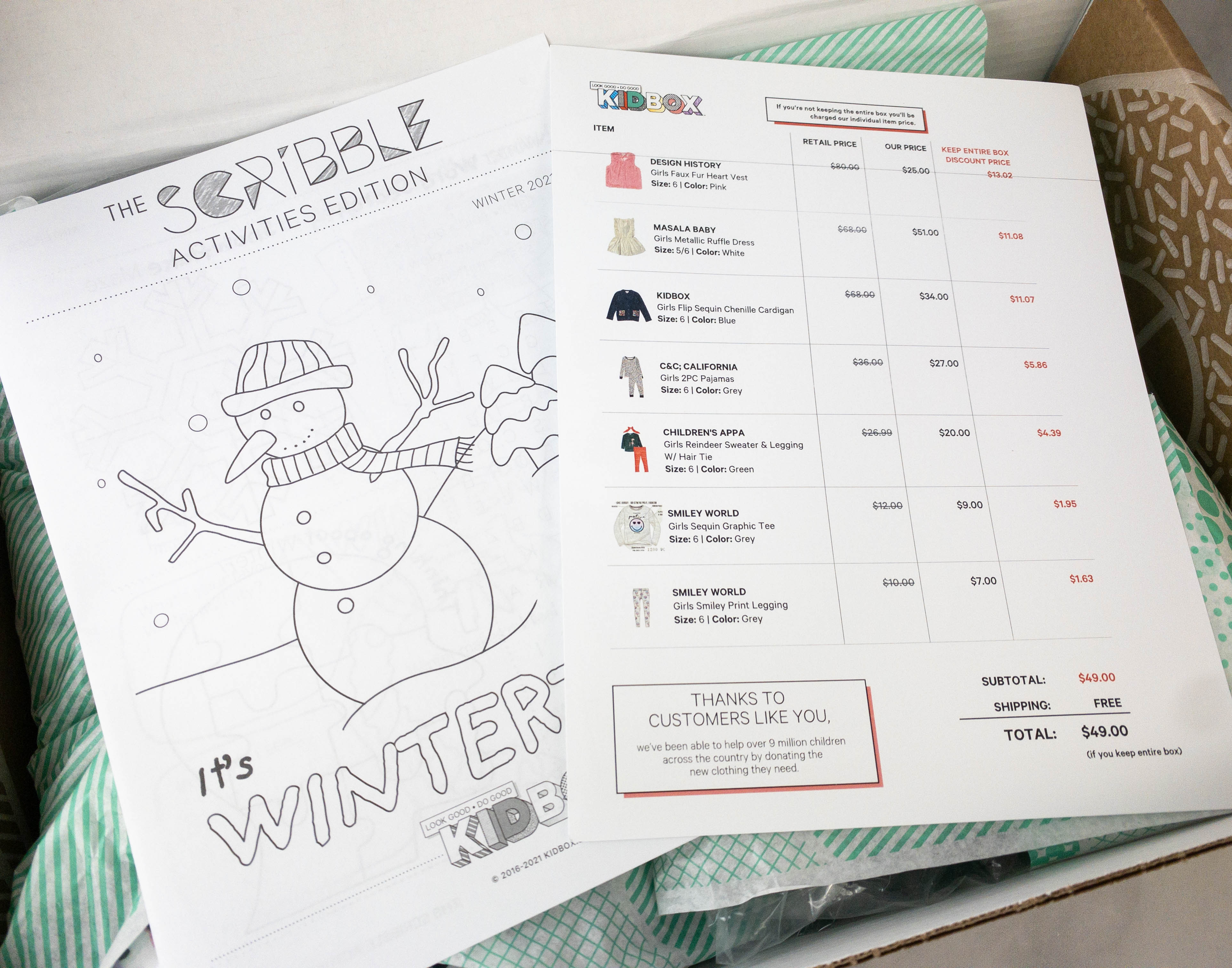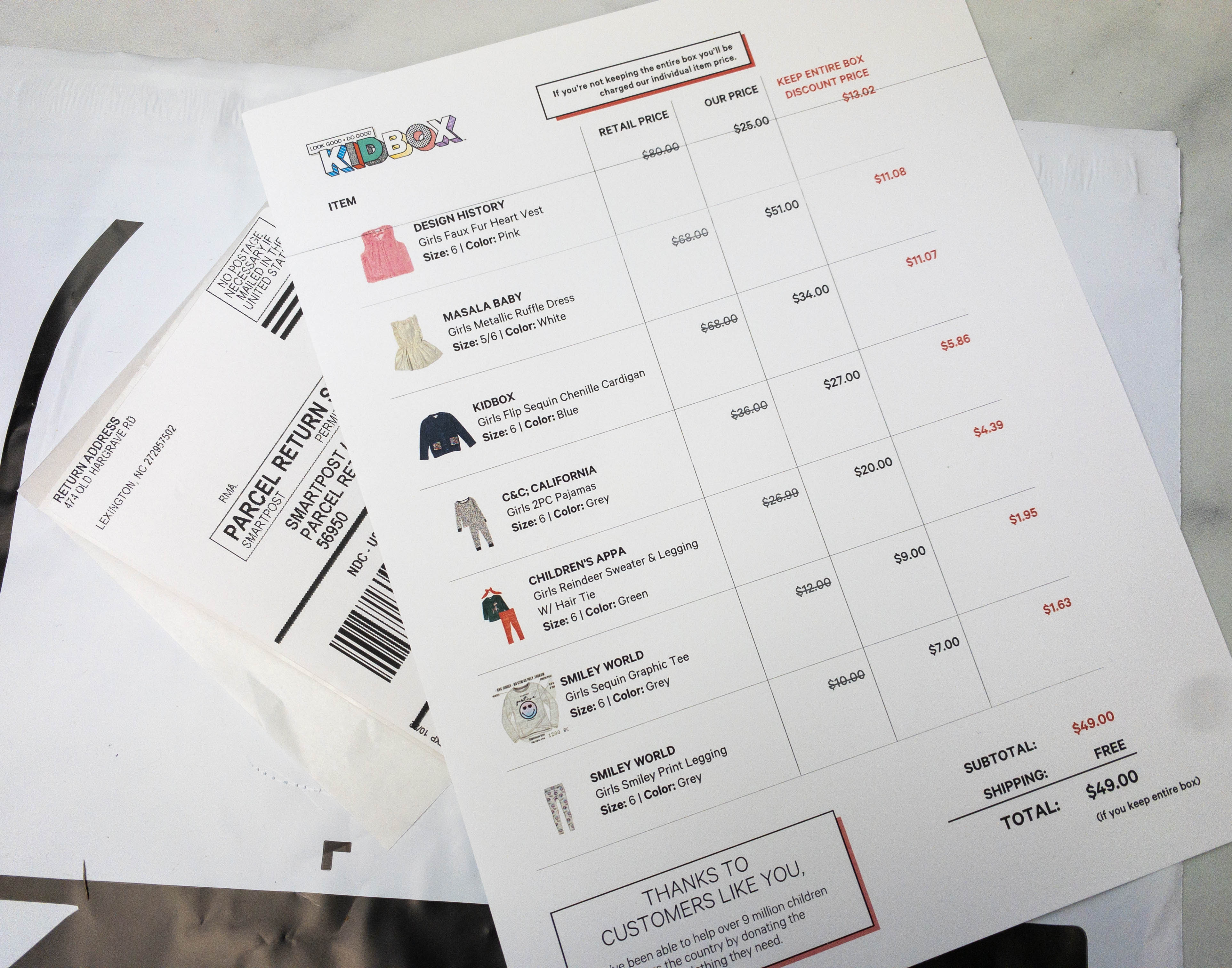 Kidbox is a styling subscription box for children. (It's like Stitch Fix for little kids, but with no styling fee!) You will be sent a box up to 8 times per year at a flat rate. There's also no return fee to send items back, so your kids can ultimately decide which items are theirs to keep.
There are 3 sizes of box – classic ($98 – retail value $200, 6 items), mini ($78 – retail value $303, 8 items + 1 surprise item), and deluxe ($110 – retail value $405, 10 items + 2 surprise items).
Kidbox promises to always bring cool brands inside their boxes. If you don't like what they've sent your children, they give you 7 days to pick the items you want to keep or return. You'll need to log in to your account online to complete the checkout process within a week, if not, your credit card will be charged for the complete box. Every time you keep a Kidbox, they will donate new clothes to a kid who needs them.
What do you think about Kidbox?