We have the full spoiler sfor the Spring 2022 Margot Elena Discovery Box, a beauty and lifestyle subscription box from the Margot Elena family of brands!
The box includes: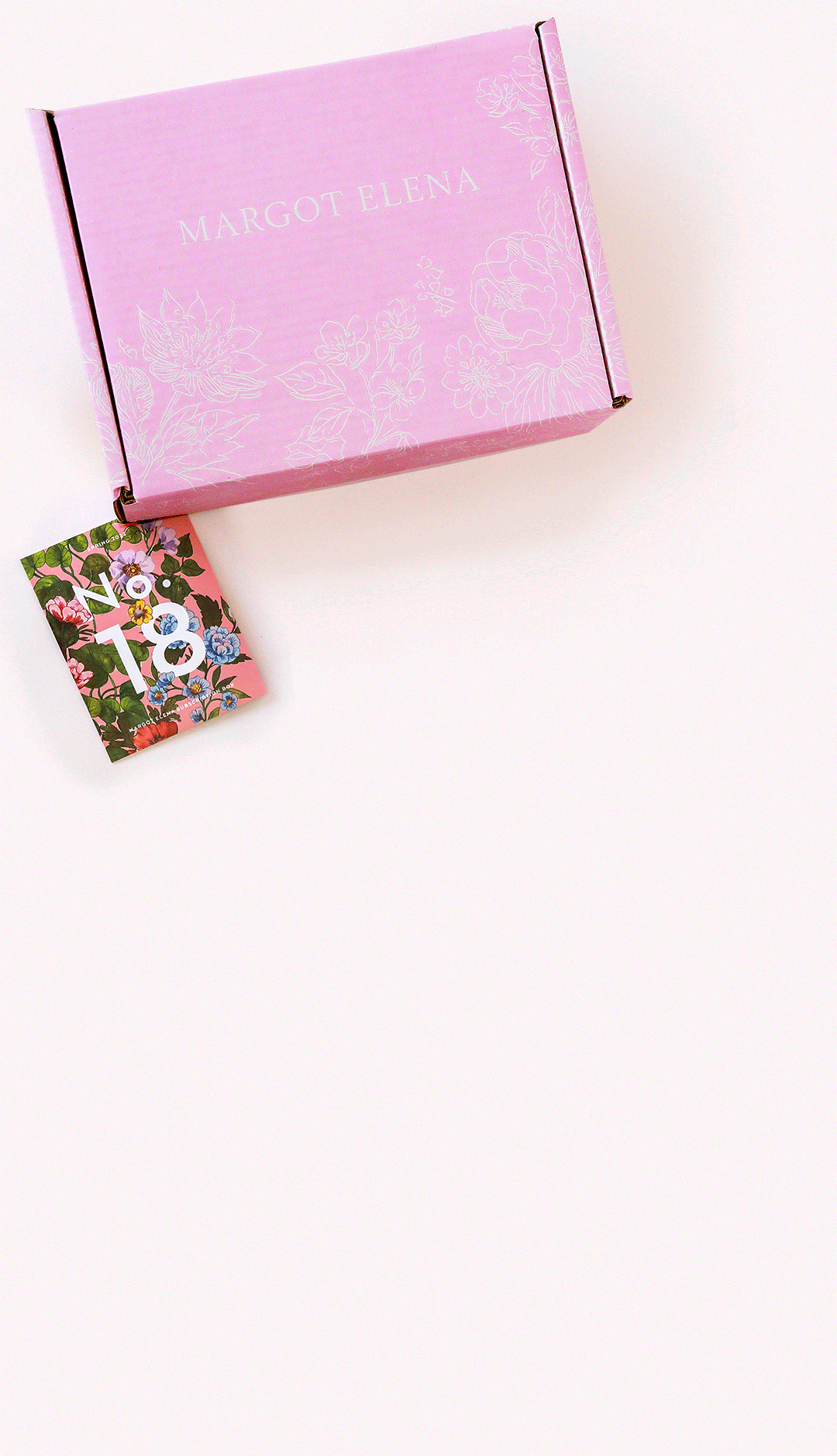 M.E. Essential Luxuries Handcreme Key
The Cottage Greenhouse Grapefruit & Blood Orange Dry Body Oil
TokyoMilk Make Me Blush Bon Bon Shea Butter Lotion
TokyoMilk Greeting Cards
Lollia This Moment Perfumed Shower Gel
Library of Flowers Willow & Water Luminary Candle
Library of Flowers Field & Flowers Parfum
Lollia Breathe Body Butter
TokyoMilk Kiss Kiss Lip Balm Black Cherry
Closer look:
EXCLUSIVE Hello Subscription spoiler: Get a Grapefruit & Blood Orange Dry Body Oil from The Cottage Greenhouse!
Juicy Grapefruit and Orange extracts are nature's mood boosters.  Loaded with Vitamin C and B5, they are celebrated for their uplifting aromatherapeutic properties.
Plus:
Lollia Breathe Body Body Butter
Dip into divine moisture, envelop your body in lush hydration, and leave your skin radiant with this ultra-nourishing body butter from Lollia.
Library of Flowers Exclusive Willow & Water Tin Candle Retail Value $14
From the Library of Flowers, our exclusive Willow & Water Tin Candle is deeply scented to envelop any space in the lush aroma of Cut Greens & Flowering Lotus. Bring the fresh scent of the season indoors with this captivating beauty that transforms the feeling of any space.
Library of Flowers FIELD & FLOWERS EAU DE PARFUM
It's time to take another sneak peek inside our Spring subscription box with teaser #2! Nourish your senses and let your imagination roam free with the fresh aroma and elegant packaging of Library of Flowers' Field & Flowers Eau de Parfum.
TOKYOMILK KISS KISS LIP BALM!
Pucker Up, Butttercup! We're oh-so excited to reveal Teaser #1 tor our Spring Subscription Box! The newest addition to TokyoMilk: Black Cherry Kiss Kiss Lip Balm. Keep lips seductively suPple & temptingly kissable with this coveted treasure, gilded in sparkling accents to perfectly complement your favorite TokyoMilk Classic curiosities.
Margot Elena Discovery Box is a quarterly subscription box filled with $200 worth of luxuries for just $59.99 per season. See all our Margot Elena Discovery Box reviews here!
What do you think of the latest Margot Elena Discovery Box spoiler?