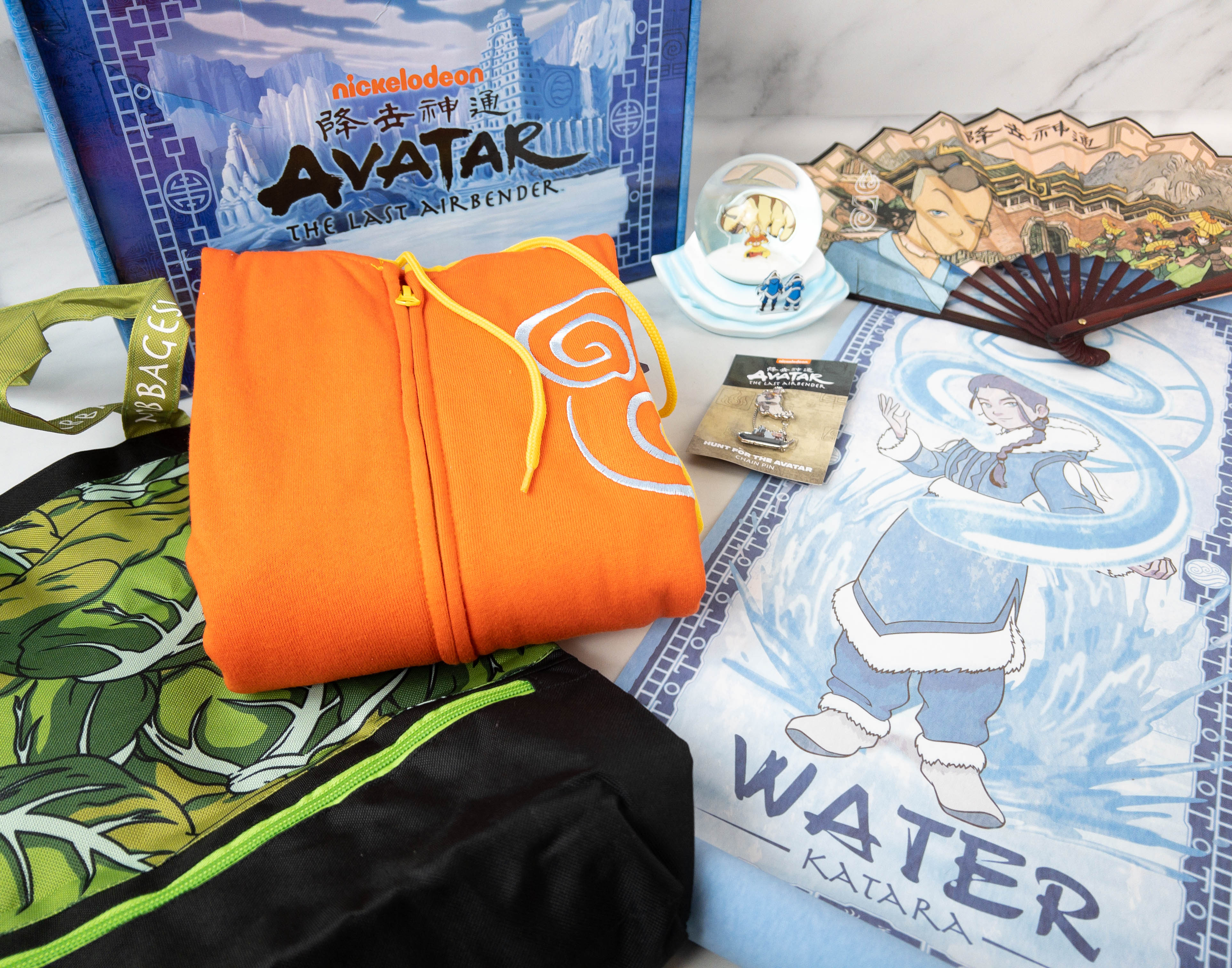 Avatar: The Last Airbender Box has arrived for the fans of the popular animated series by Nickelodeon! The Winter 2021 box was packed with high-quality Avatar merch for fans of all ages. Themed Book One: Water, it was all about characters and storylines from the first season of the popular show. Remember how Aang learned to master the element of Water with Katara, Sokka, Appa, and Momo by his side? This box was such a good way to reminisce about Aang's journey while collecting new merch!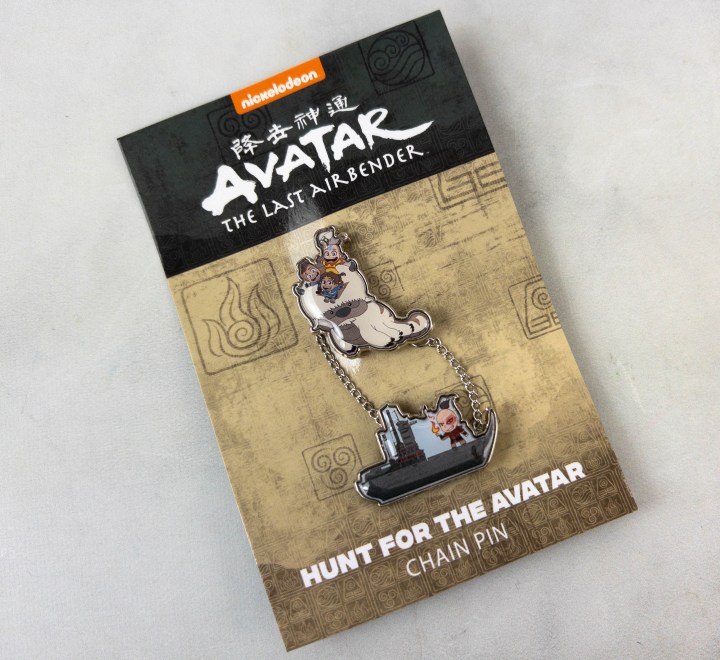 First up is the Hunt for the Avatar Chain Pin, a metal enamel pin composed of two pieces connected by a chain. One of the pieces features Aang and two of his friends, Sokka and Katara, who are atop Appa, the last of the flying bison. The piece below them features the antagonist Zuko on his ship. This chain pin really looks cool, especially when pinned on a jacket or backpack.
They also included an Avatar merch to display, the Boy in the Iceberg Snow Globe! This scene shows Katara and Sokka who discovered Aang and Aapa frozen in the iceberg. This one is definitely a favorite, I had a lot of fun shaking it around to watch the snow fall and then I put it on display in our living room.
This is a Katara scroll that shows Katara standing elegantly with water on her back in beautiful detail. The print on the scroll is vivid and high-quality. This is a great way to decorate your space and add a touch of coolness to it!
Remember the Cabbage Merchant character in Avatar: The Last Airbender? This Cabbages Tote Bag is inspired by him! It's a roomy tote bag with cabbages printed on it, as well as a zipper that shows the Cabbage Merchant himself. Whether for daily use or for stashing books and merch, this bag will be useful.
Sokka & Warriors of Kyoshi Hand Fan features images of Sokka and the Kyoshi Warriors on one side and the mountains and castle/temple in the background. It reminds me of the fourth episode of Book One: Water, when Sokka befriended the Kyoshi Warrior leader. This hand fan will look great displayed on a shelf or in a collection. It's also quite sturdy!
Of course, the box also has a wearable! To mark the first box curation, here's an Aang Zipper Hoodie, a yellow and orange zipper hoodie with the air symbol of the Avatar on the left side. It reminds me of Aang's signature clothes! It's also soft, warm, and comfortable when worn to keep me cozy during winter time.
Culturefly curates great boxes for different fandoms and they now finally have one for fans of Avatar: The Last Airbender! The first box is all about the Book One of the popular show, and overall, I'm pleased with the quality and variety of merch. There's a wearable and a tote bag, as well as collectibles like the chain pin. There's even a scroll for those who love Katana and an adorable snow globe for display. Fans of all ages will love this box, especially the exclusive fan gear.
All these merch arrived in an Avatar-themed box with a beautiful blue background with snow-laden land in the forefront. Check it here, along with the information card: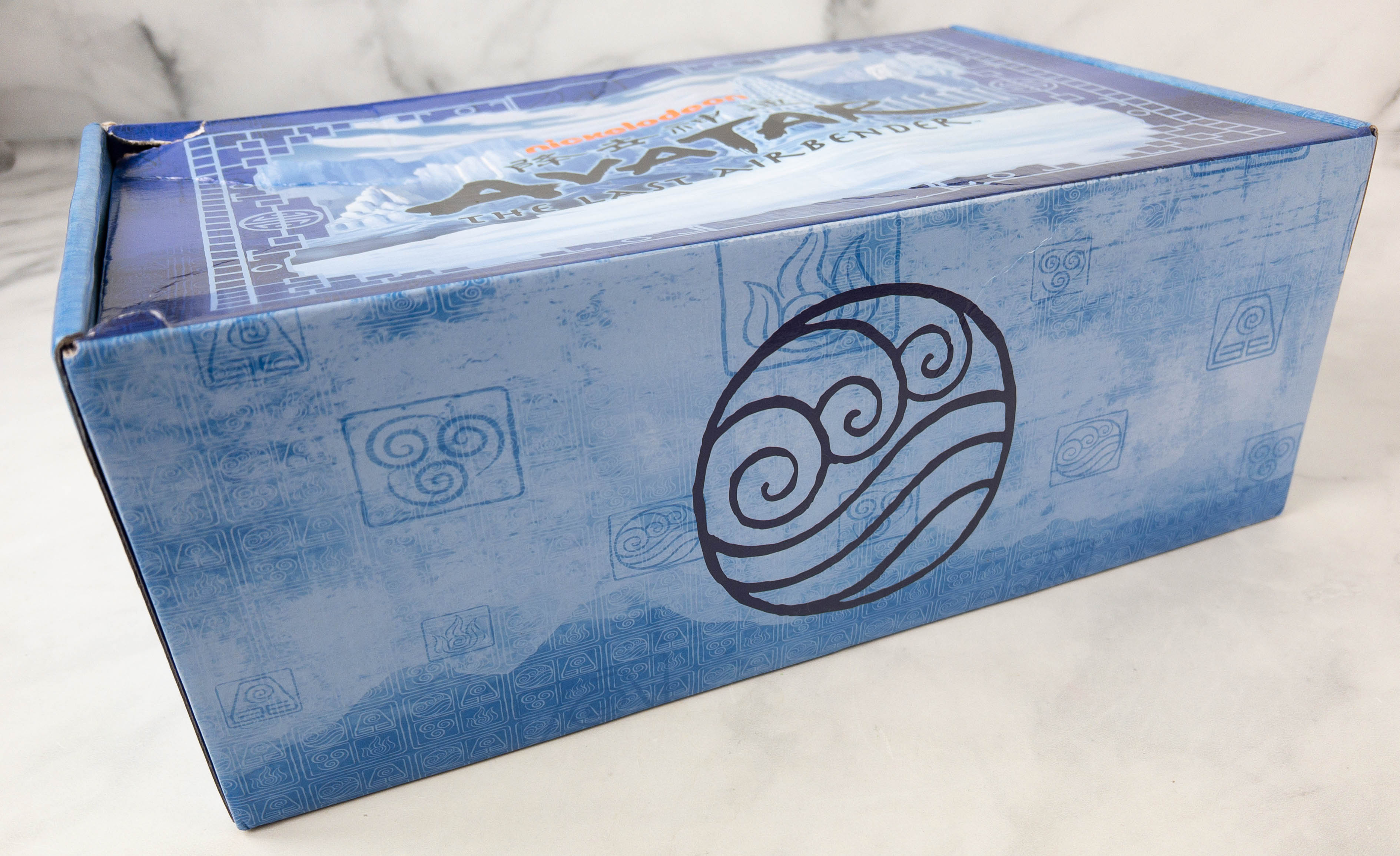 Avatar: The Last Airbender Box is a Culturefly subscription for fans of the popular action-adventure Nickelodeon show. Each quarterly box is themed and also packed with exclusive apparel, accessories, and collectibles inspired by the hit series! Plans start at $35.99 per box.
Are you getting Avatar: The Last Airbender Box?