My Fashion Crate is a quarterly subscription box that sends a curated package of stylish clothing, accessories, beauty items, & gift cards every season! When you sign up you can choose your size, which ranges from XS up to 3XL. They send items for the "conscious fashionista – we source our looks from emerging designers with a socially conscious mission". The Style Box is $85 while the Accessories Box is $55. What can you expect to find in here?
The Style Box Receive 3-5 items including tops, dresses, jewelry, accessories, gift cards or beauty items, right to your doorstep. ($200+ value). The Accessories Box Receive 2-4 items including jewelry, accessories, gift cards or beauty items, right to your doorstep. Clothing is not included. ($100+ value).

Every season is a surprise!
DEAL: Get 10% off on any subscription! Use the coupon code HELLO at checkout. Valid for new subscribers only.
My Fashion Crate ships to the U.S for $7.95, and costs $25 (plus duties and taxes) for international destinations.
My items were placed in a box that was lined with yellow tissue paper. It was sealed with a sticker.
Some of the items were wrapped in plastic or came in their original boxes.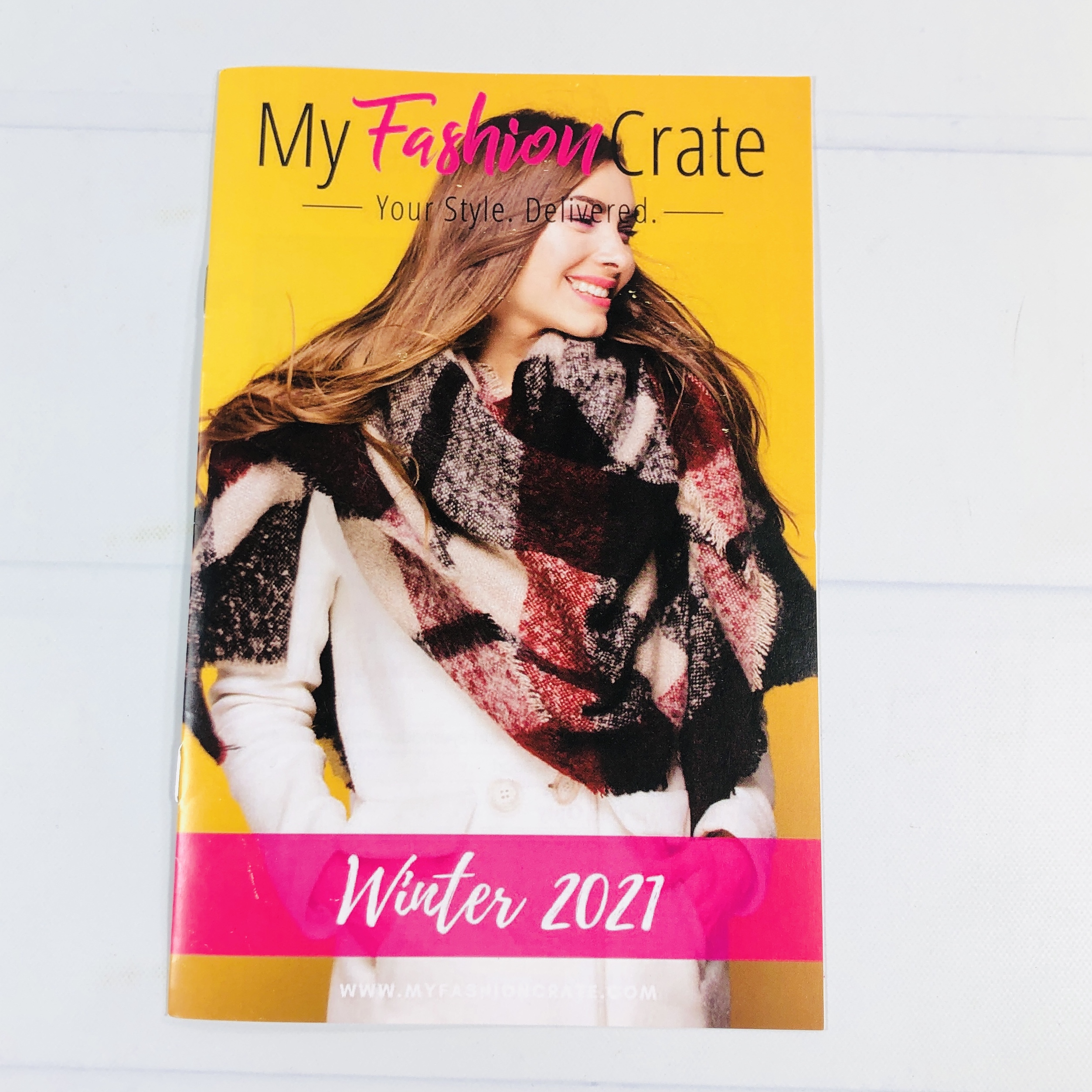 I found a mini catalog of the items in the box.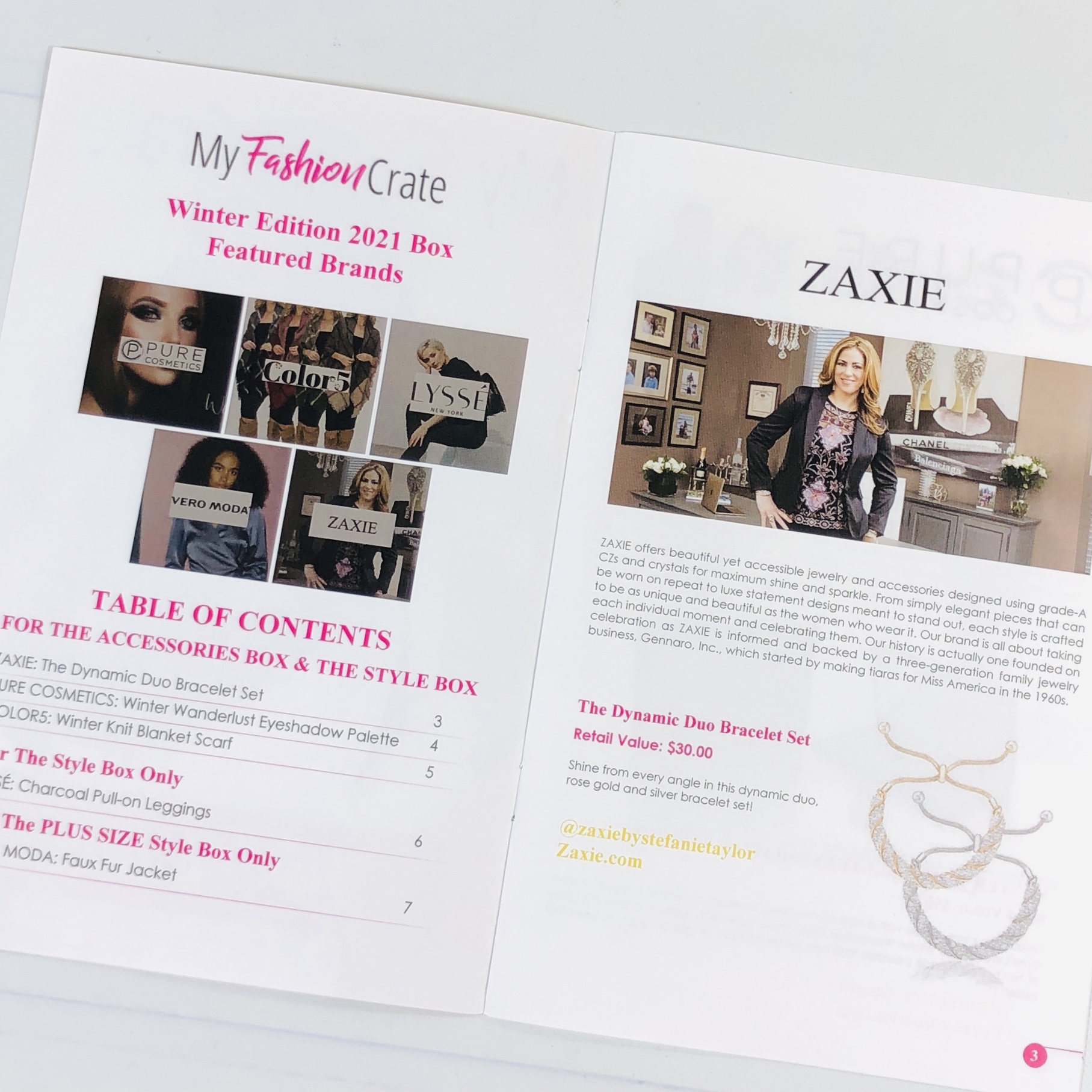 Each page described the items, retail value, a brief description, and website to stock up or learn more about the brands.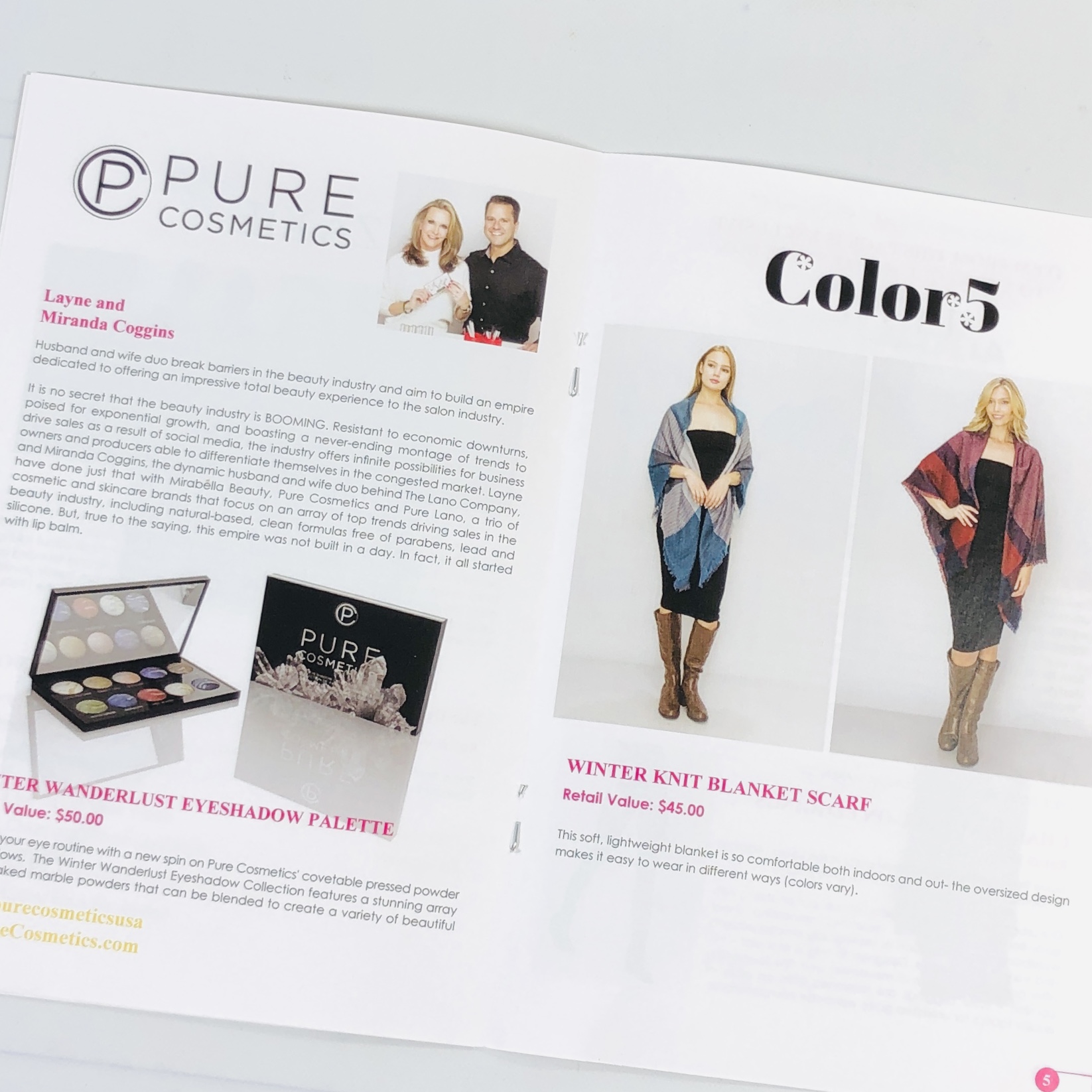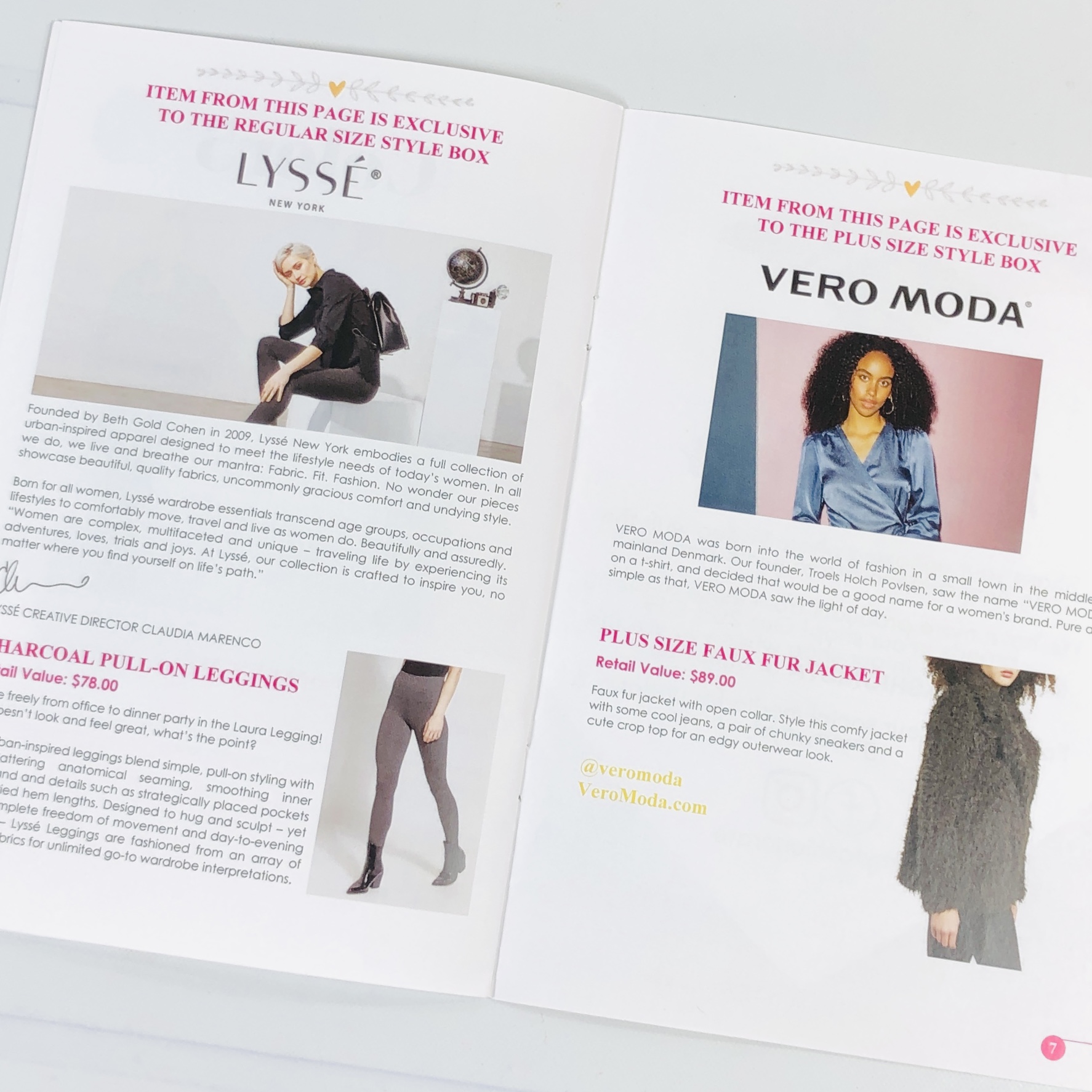 This page spread shows the clothing item differences, as the one on the right is for the plus-size style box.
Social media websites were on the back. Post those photos, I'm sure others would love to see how you style your finds!
Miss Crazy Handmade Cup Sleeve This item wasn't mentioned in the booklet but it is a hand-crocheted cup cozy to dress up your mugs and cups this holiday season. This obviously is to be used with cups that don't have handles, similar to a coffee shop sleeve but reusable.
Pure Cosmetics Winter Wanderlust Eyeshadow Palette ($10) Although this palette full of shimmery shades is called Winter Wanderlust, it will work for any time of year.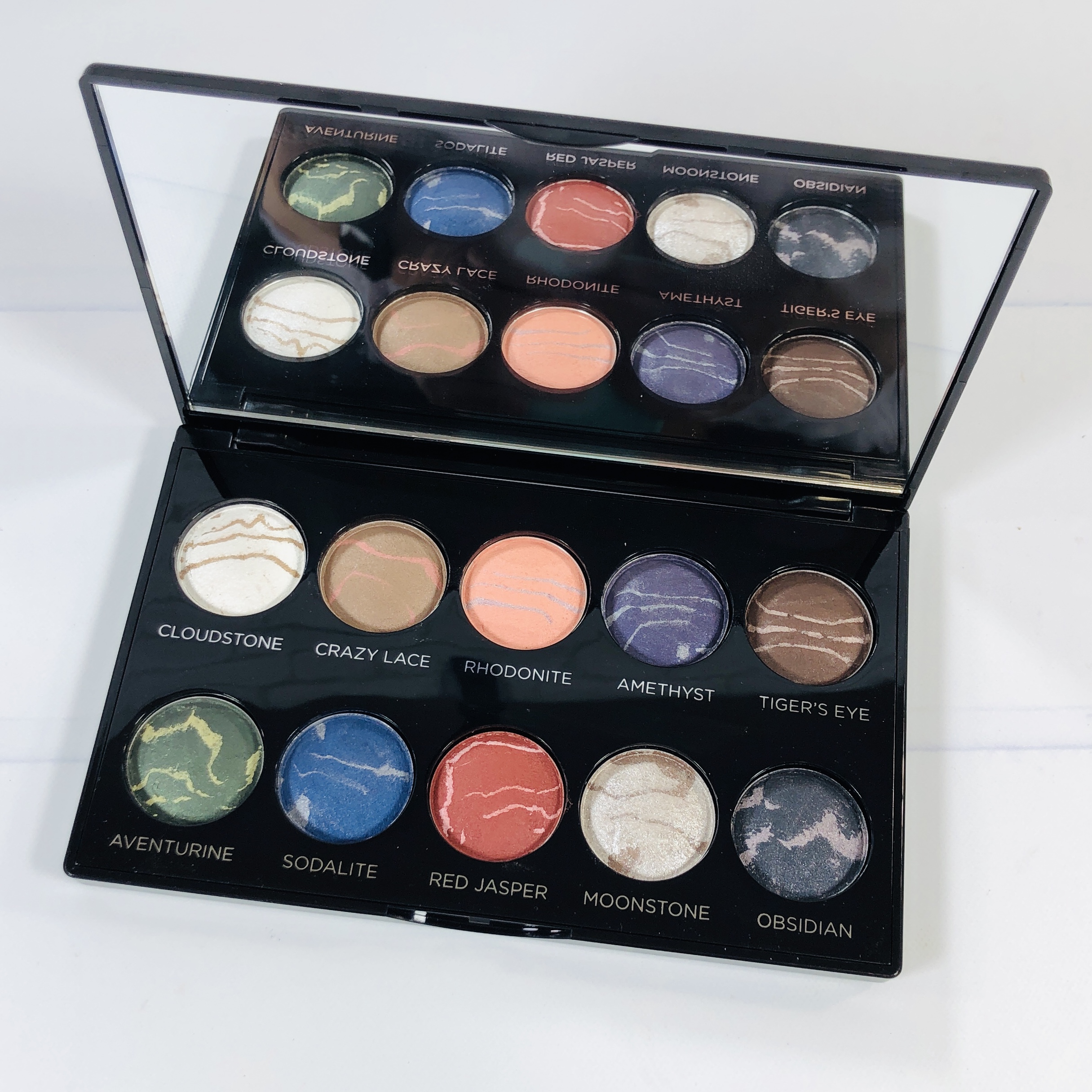 Each one has some shimmer, so depending on your desired level of shine, you may need to pair with other shadows in your collection.
They sure are pretty!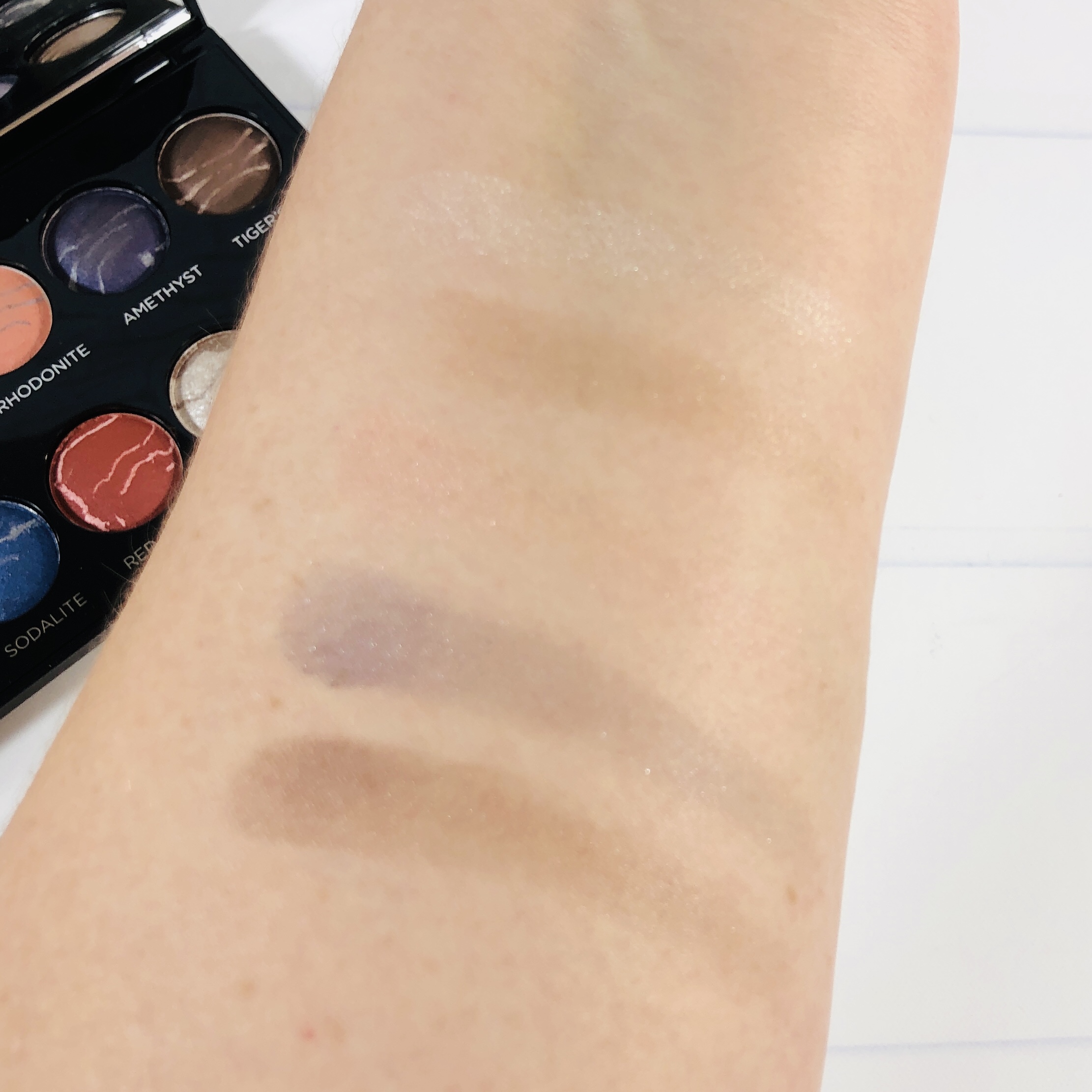 Here's the first row swatched and I was sad to see that it wasn't very pigmented.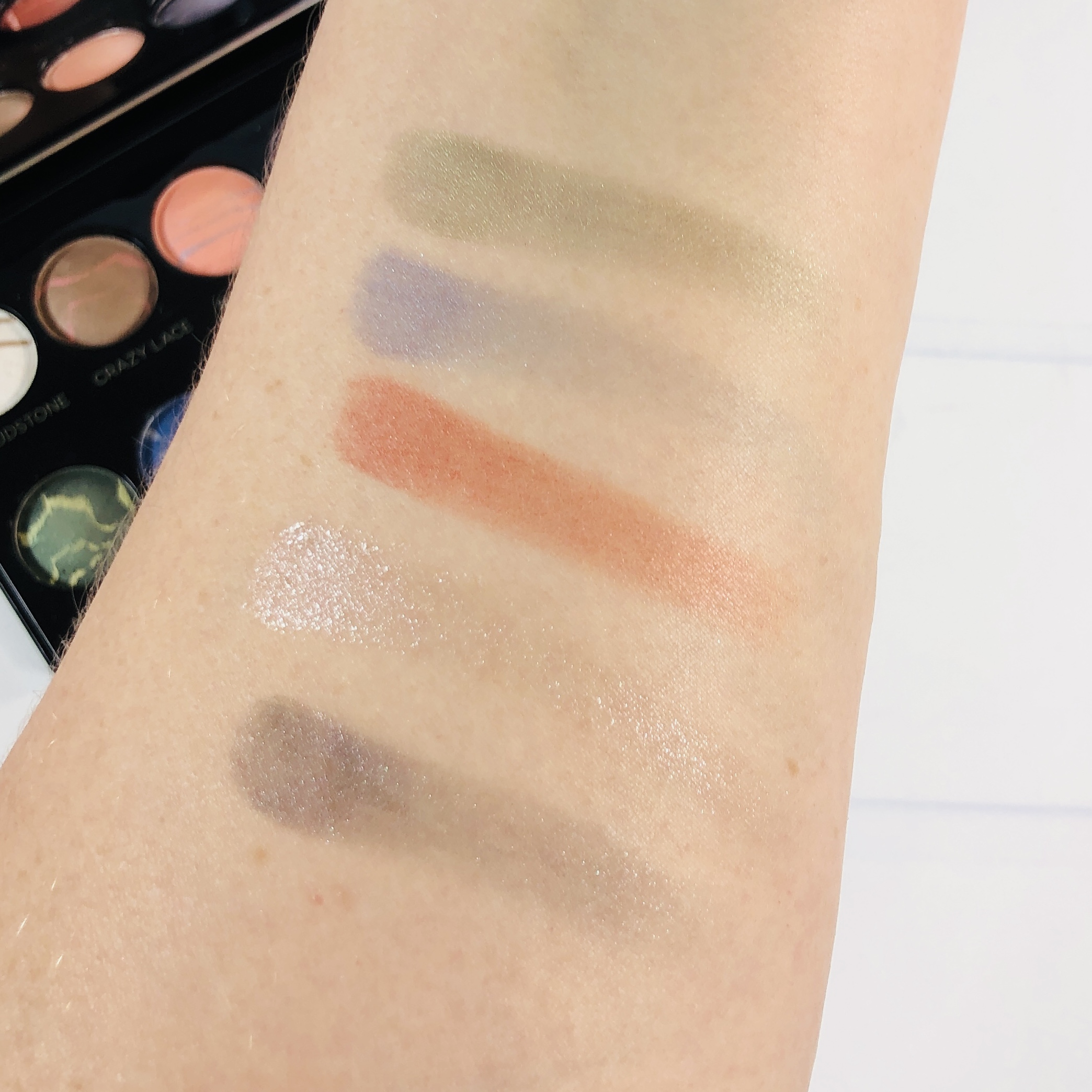 Here's the second row and again, there isn't much color payoff but it is slightly better than the top row.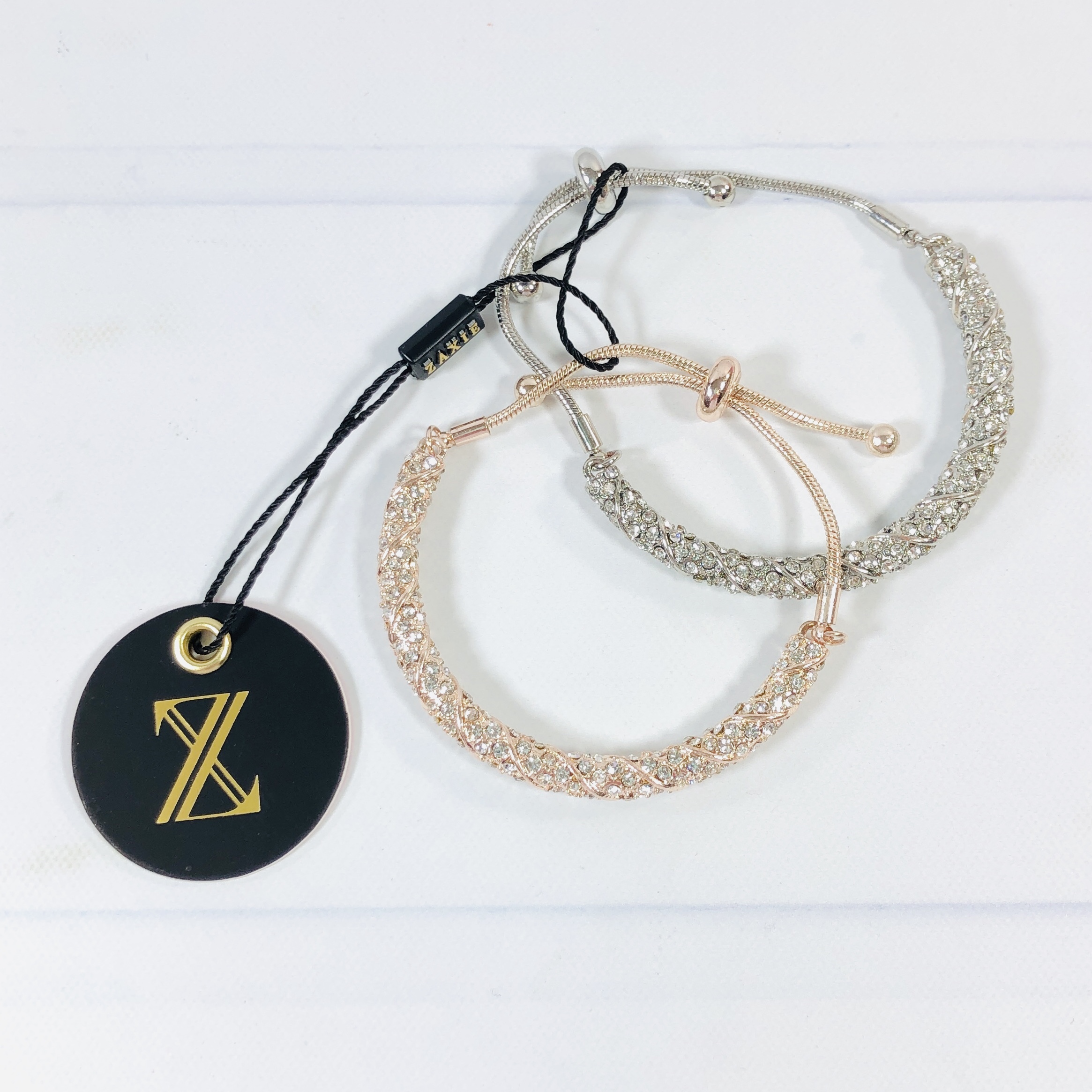 Zaxie The Dynamic Duo Bracelet Set ($30) These sure are pretty bracelets and are certain to help you shine bright through the holidays! These are adjustable but I must say they didn't fit on my plus-sized wrist.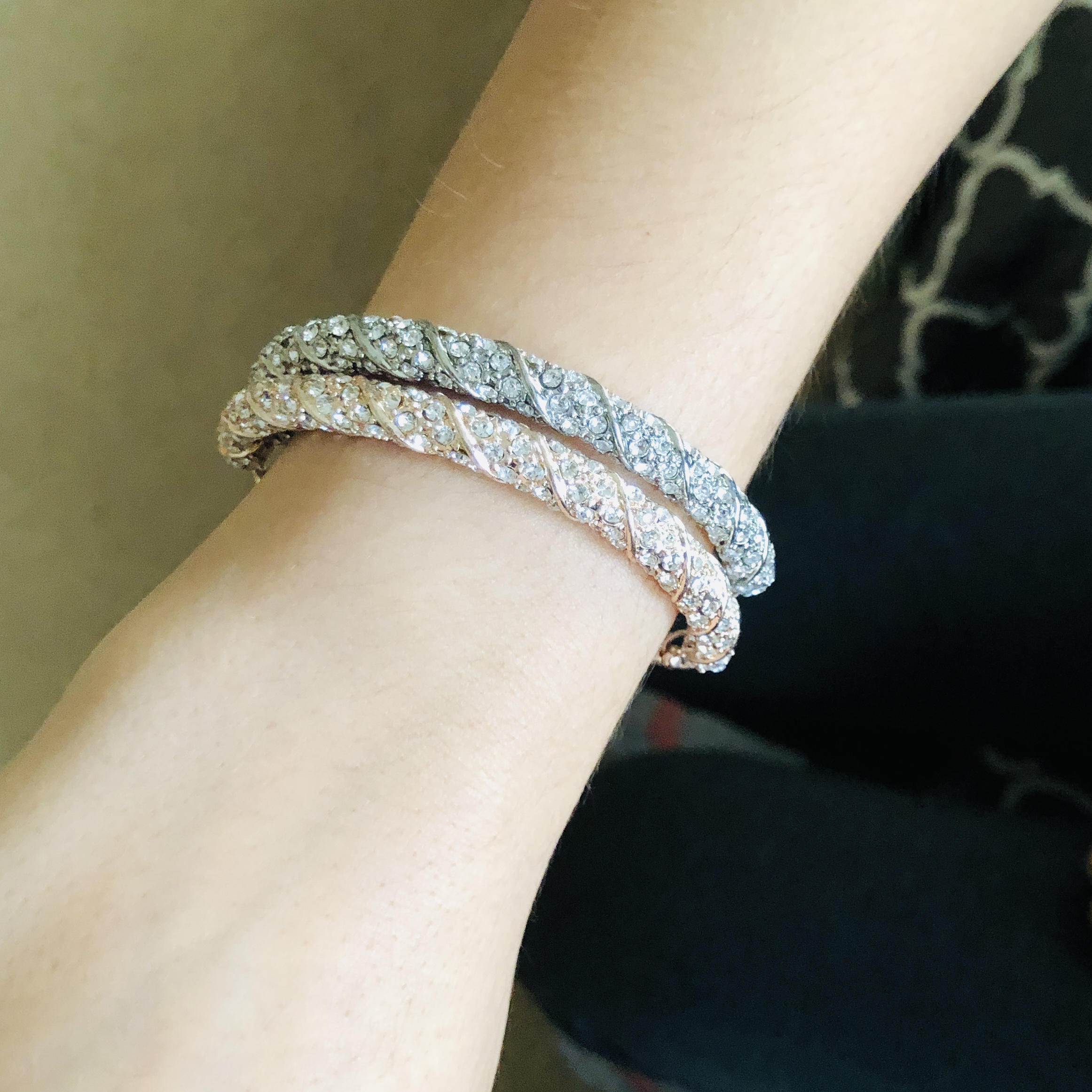 Here they are modeled by my daughter's slender wrists. My picture doesn't do justice, these are really sparkly and shiny and super cute!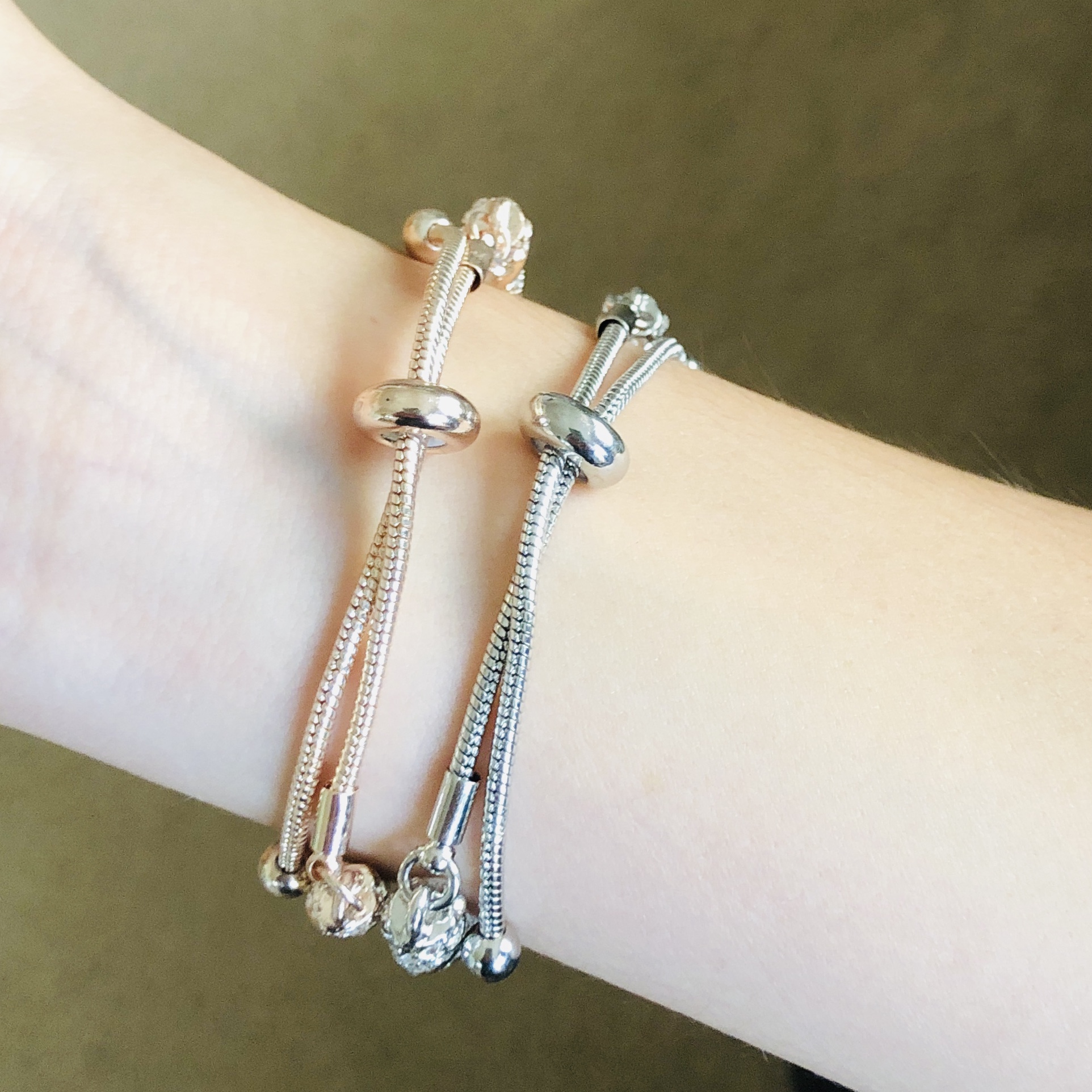 Just pull the ends to tighten, or pull the middle bead apart to remove from wrists.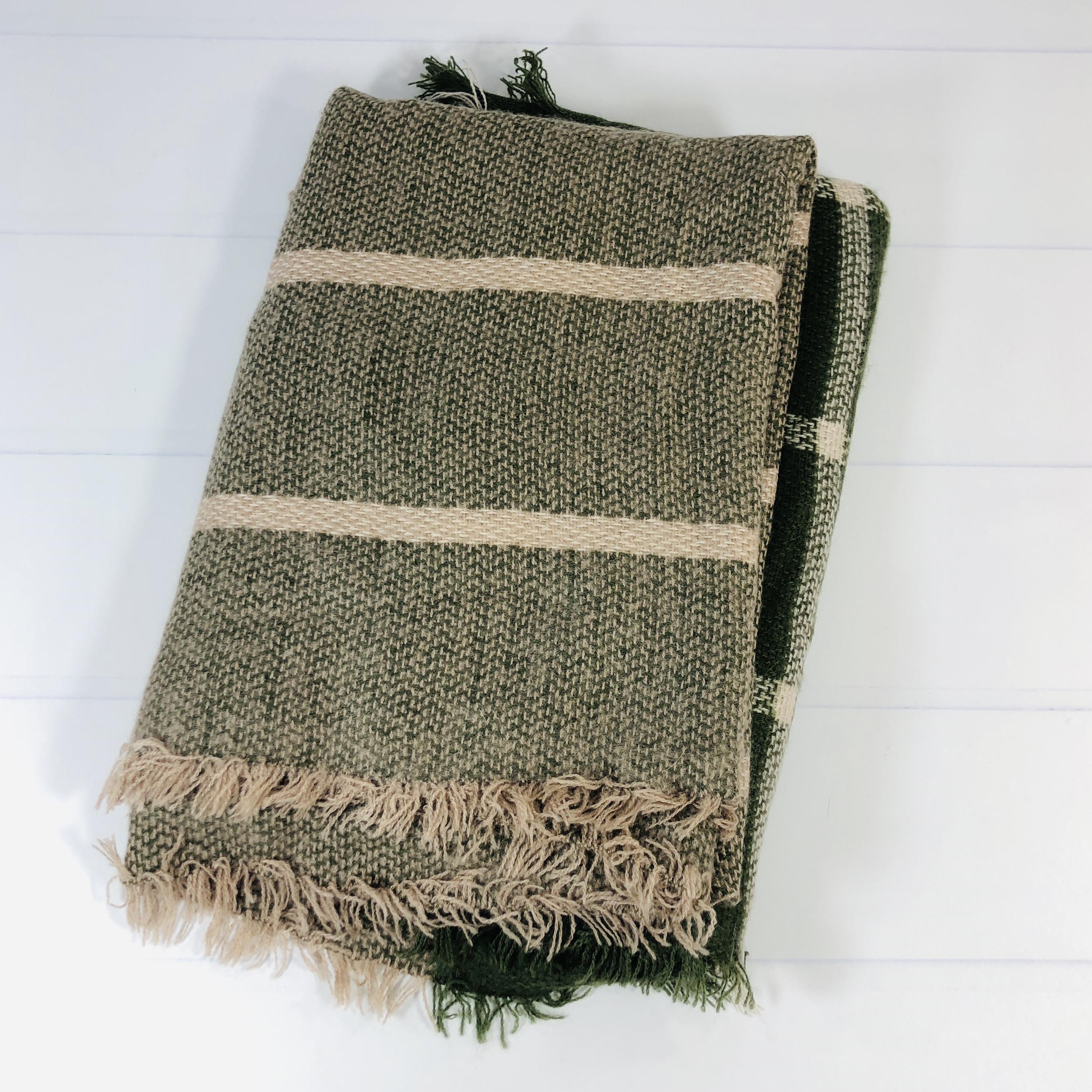 Color5 Winter Knit Blanket Scarf ($45) This was listed as Color5 scarf but the tag inside says "Kimberly.C". Either way, I can only find those brands on Poshmark and the like so take that retail value lightly.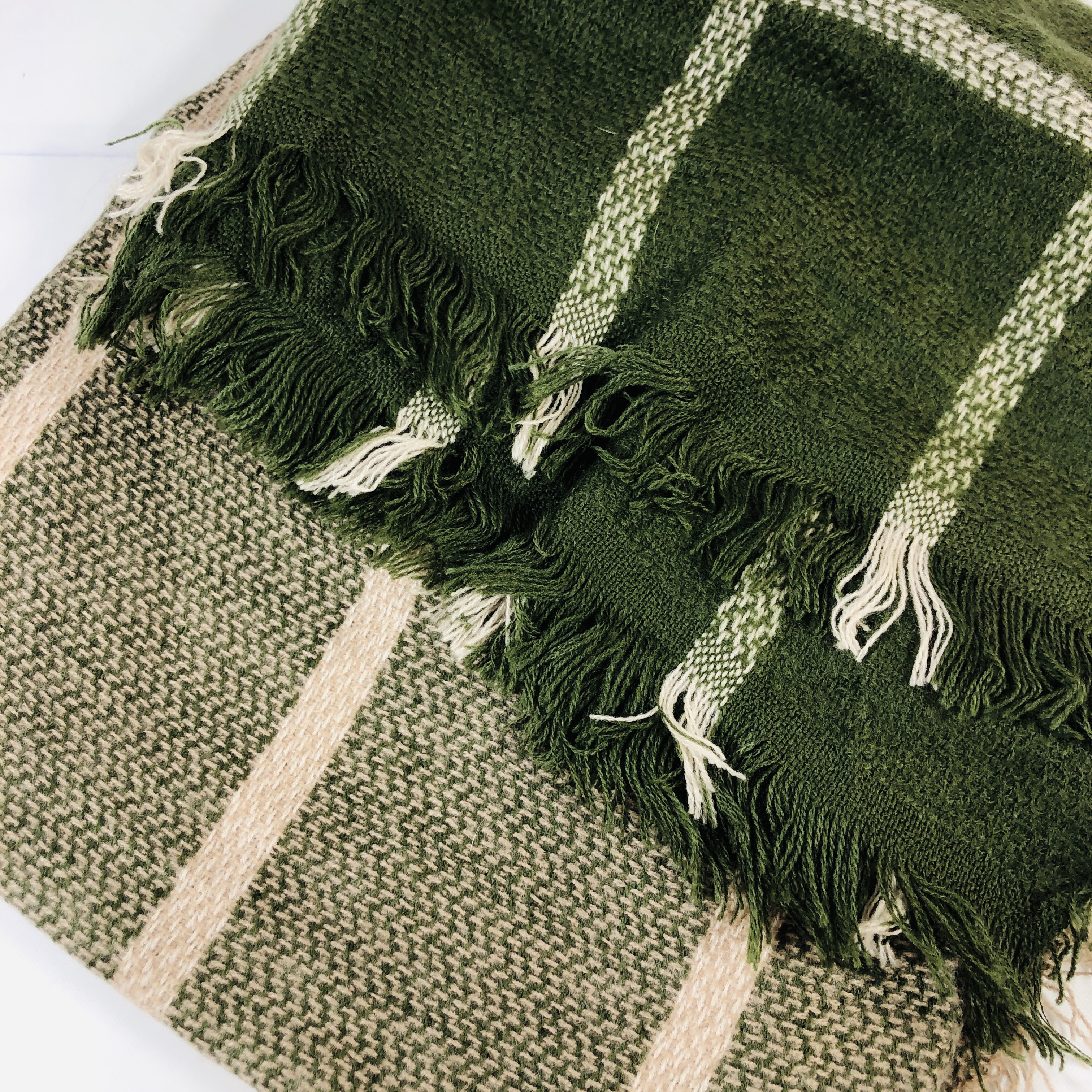 It is made of 100% acrylic and has fringe on all four sides. It measures about 54″ x 54″.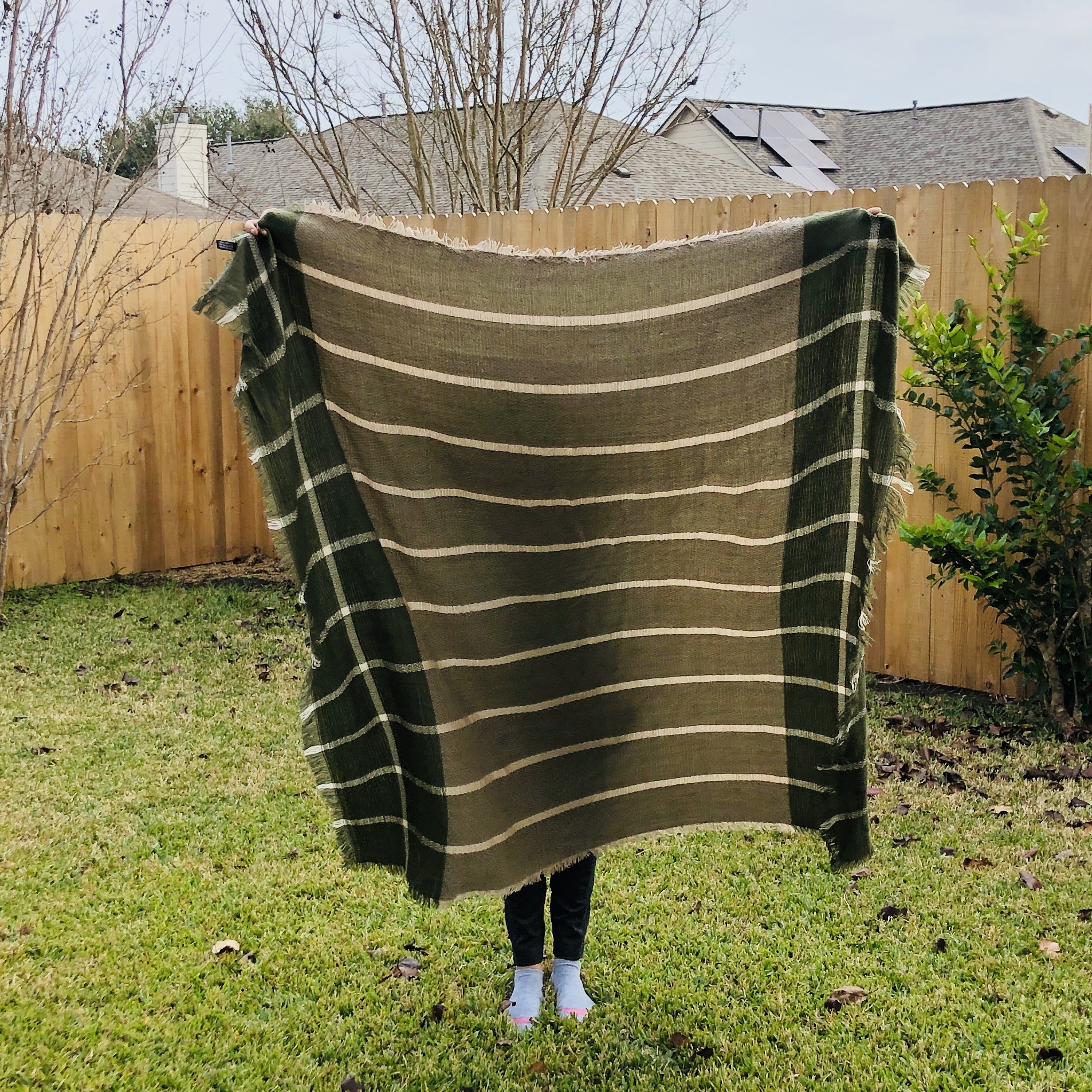 I have two daughters and my youngest (18) wasn't interested in this item, but my older daughter (23) said she thinks it's cute and I'm sure she can style it well once she gets ahold of it.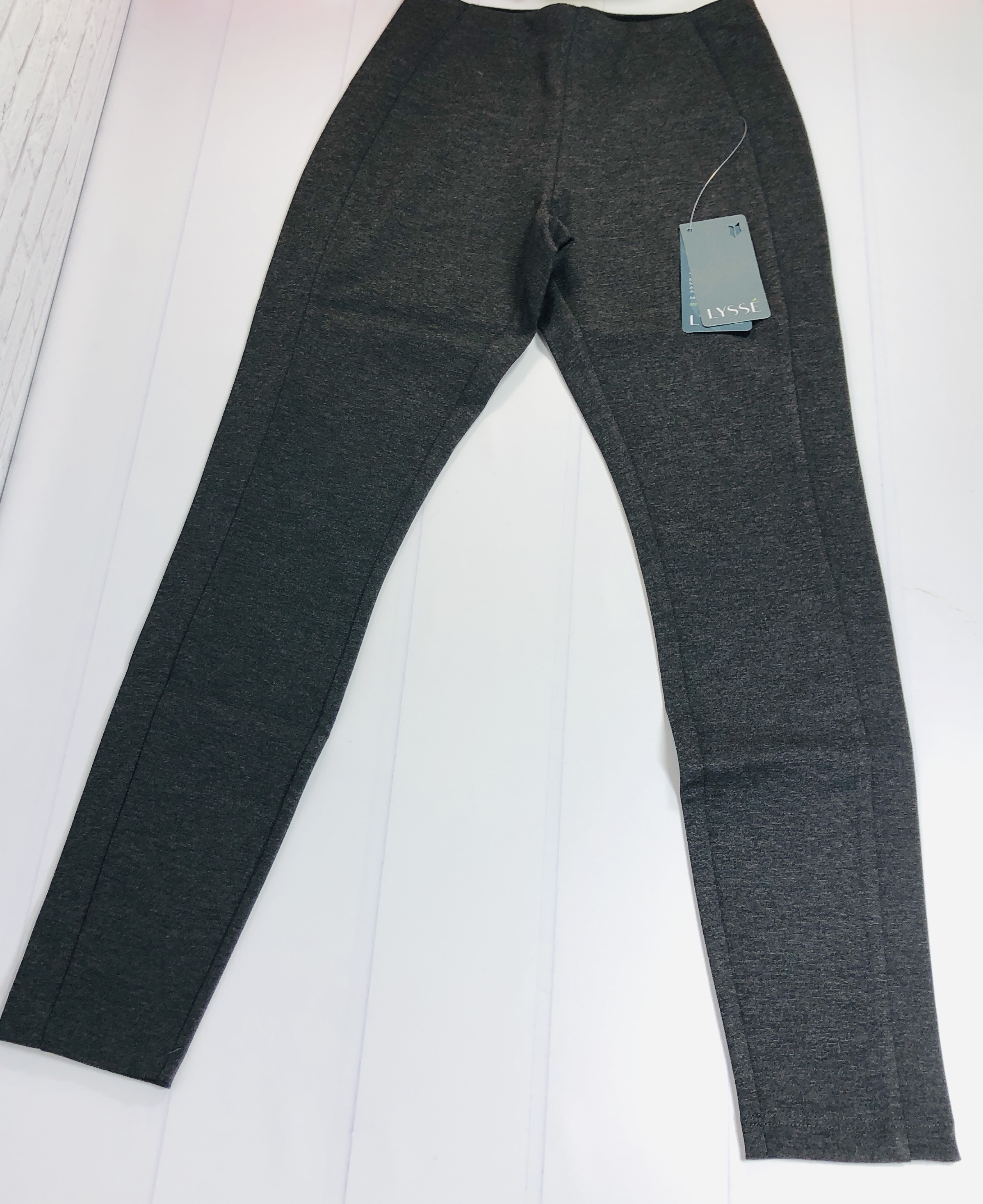 Lyssé Laura Pull-On Leggings in Charcoal ($78) These leggings are made of Ponte, which is comprised of 67% viscose, 28% nylon, and 5% elastane, so they have a more tailored appearance than the usual leggings. The material feels substantial — these don't feel like cheap leggings for watching TV and doing housework but do seem like smartly tailored pants appropriate for work.
They are designed to be machine washable.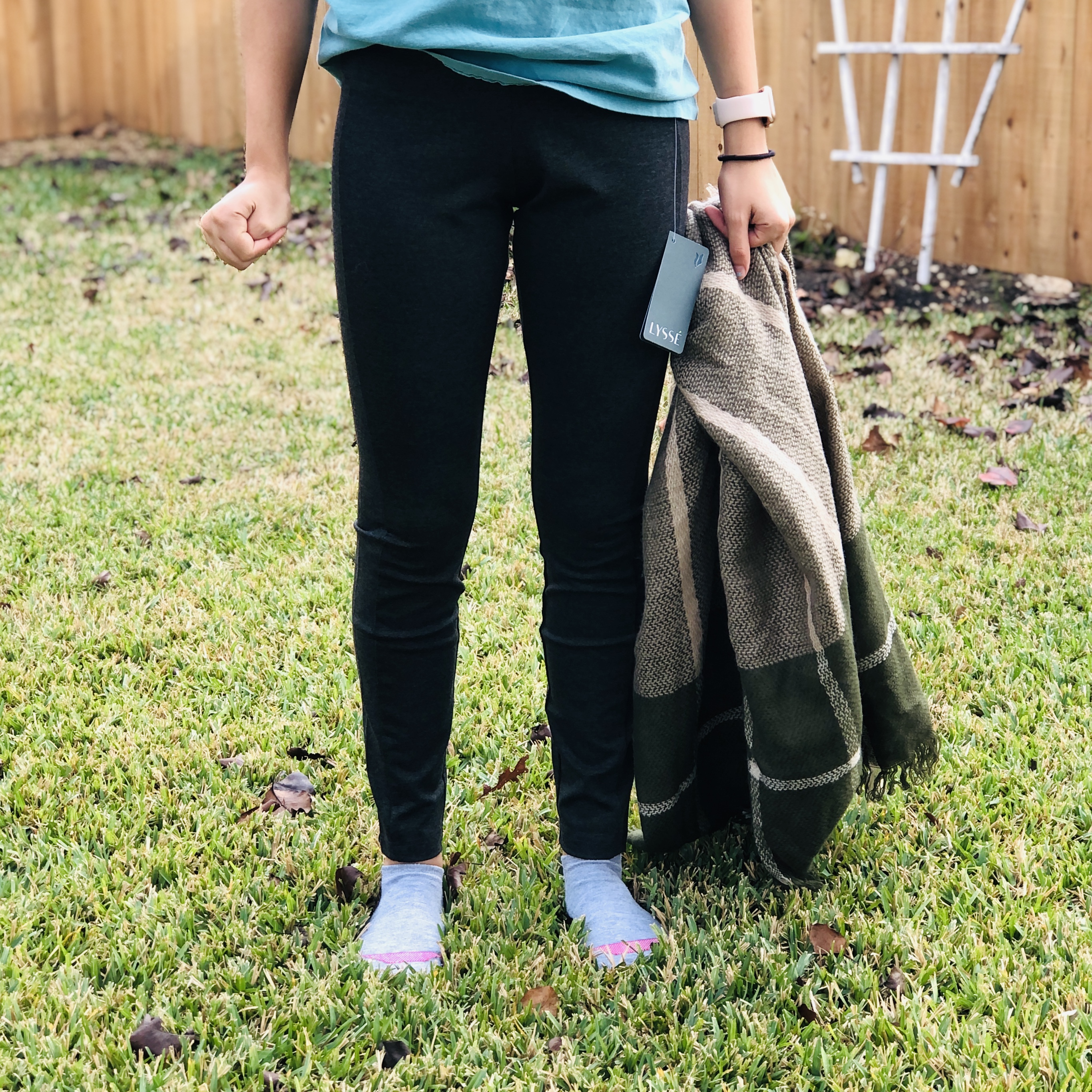 We received size small, which fits sizes 4-6, but my daughter wears size 2 so an XS would have been better. They had weird gaps where they didn't fit her well, so I'm crossing my fingers that her sister might like them, although she's a size 2 too so we will see next time she visits.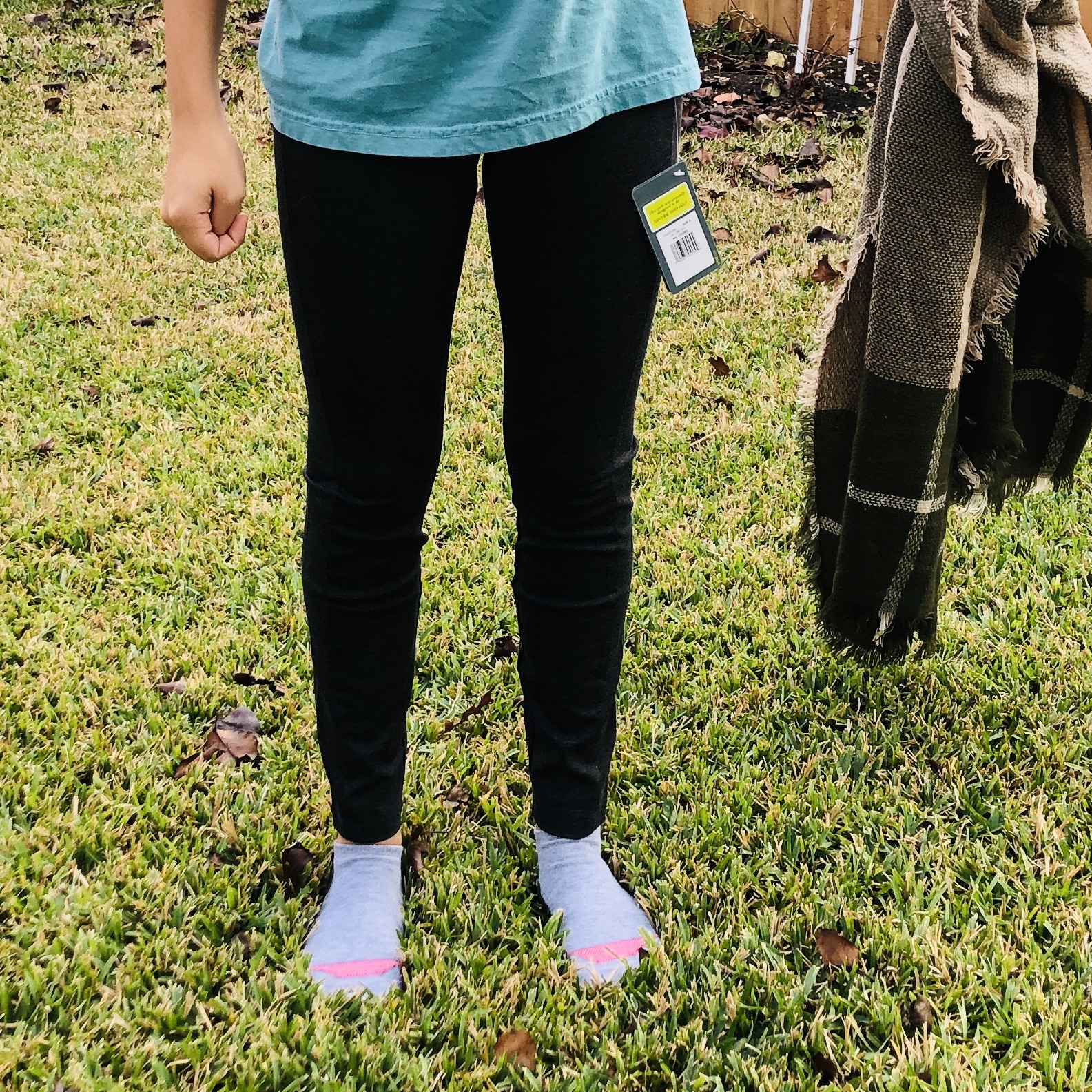 Karina is 5'2″ and these fit right at her ankle so they might hit differently on her 5'7″ sister.
My Fashion Crate sent an adorable blanket scarf, some nicely made pants, and super sparkly bracelets that all work well for this time of year! The eyeshadow palette was rather subdued but it will pair nicely with other makeup items in my collection. The cup cozy adds a pop of color to a time of year that can sometimes look drab just outside my window. This box seems best for a young person and my hope is that the pants fit my older daughter as that is the "hero" item of this box for sure. I bet she will be able to style the scarf too but if she doesn't take it then it works as a lap blanket for me!
What do you think of My Fashion Crate? I would love to hear your thoughts!