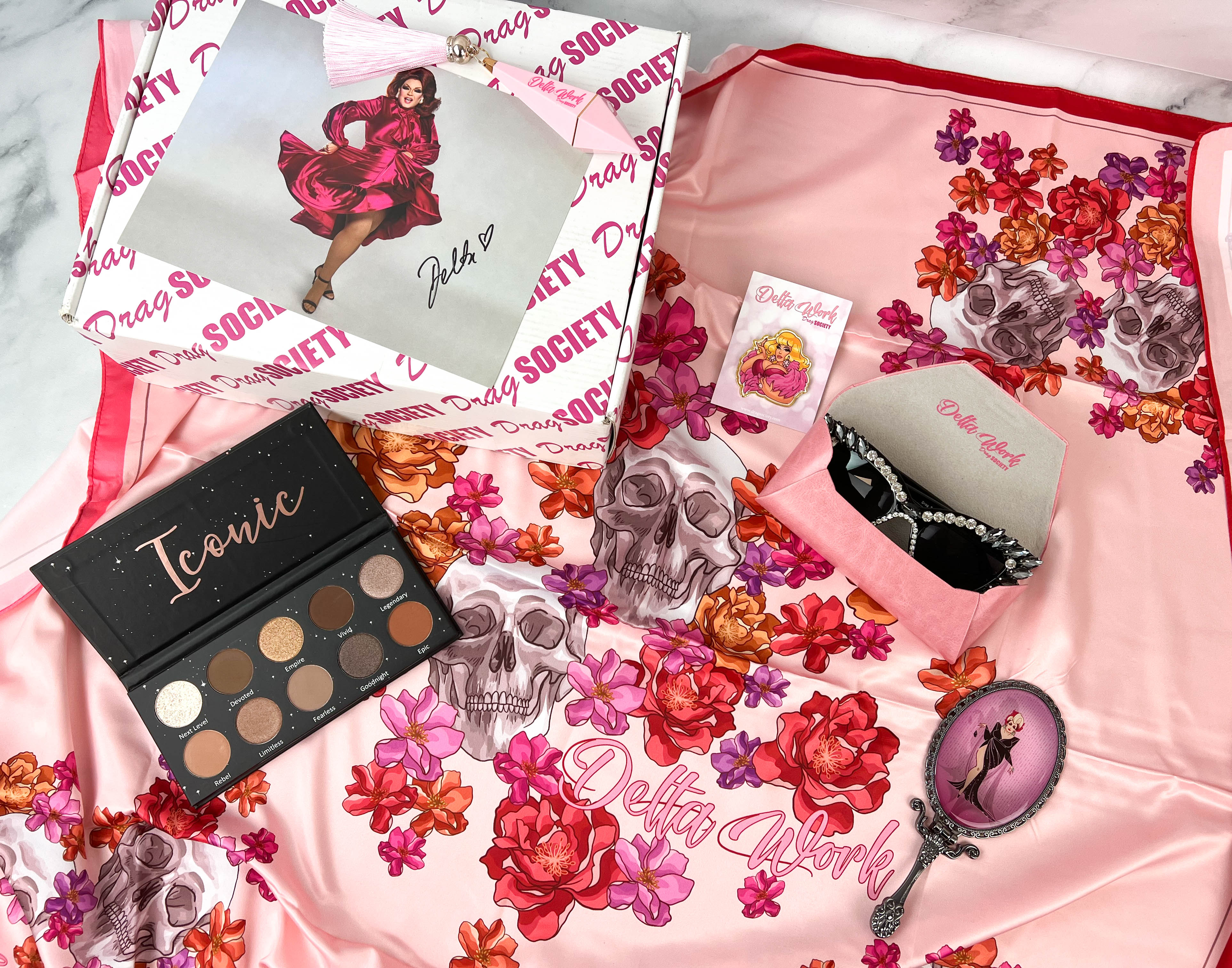 The Drag Society Fall 2021 box highlights a fabulous drag queen from RuPaul's Drag Race Season Three: DELTA WORK! This box showcases unique and fashionable finds that drag queens and fans can enjoy in the fall and beyond.
The Shades. It's a fancy statement piece from our queen Delta. The word fabulous is intertwined with these spectacles!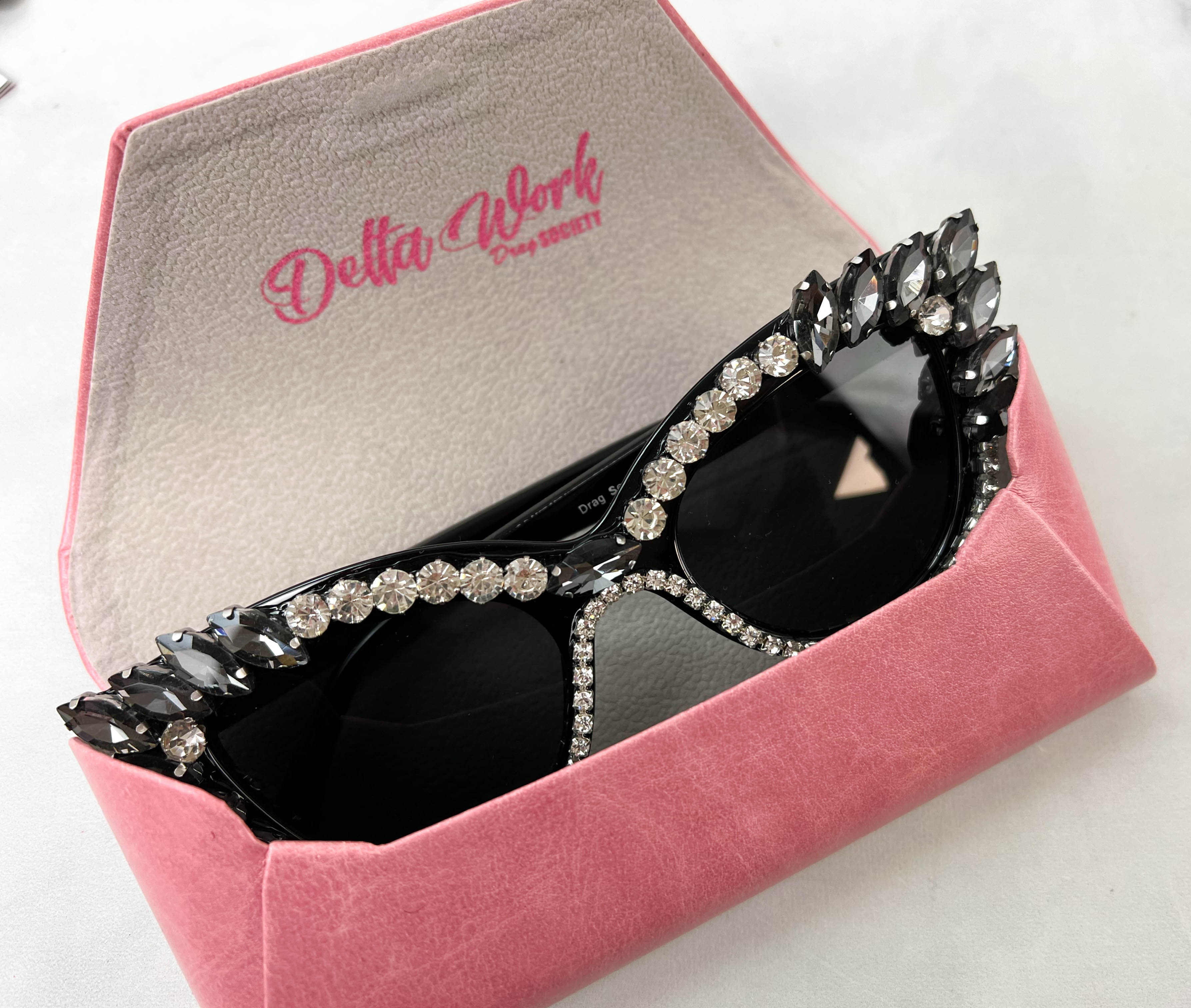 Whether protecting your eyes from the sun or just feeling fashionable at the moment, it will give you a gorgeous look! It came in a pink sunglass case too, which looks super chic.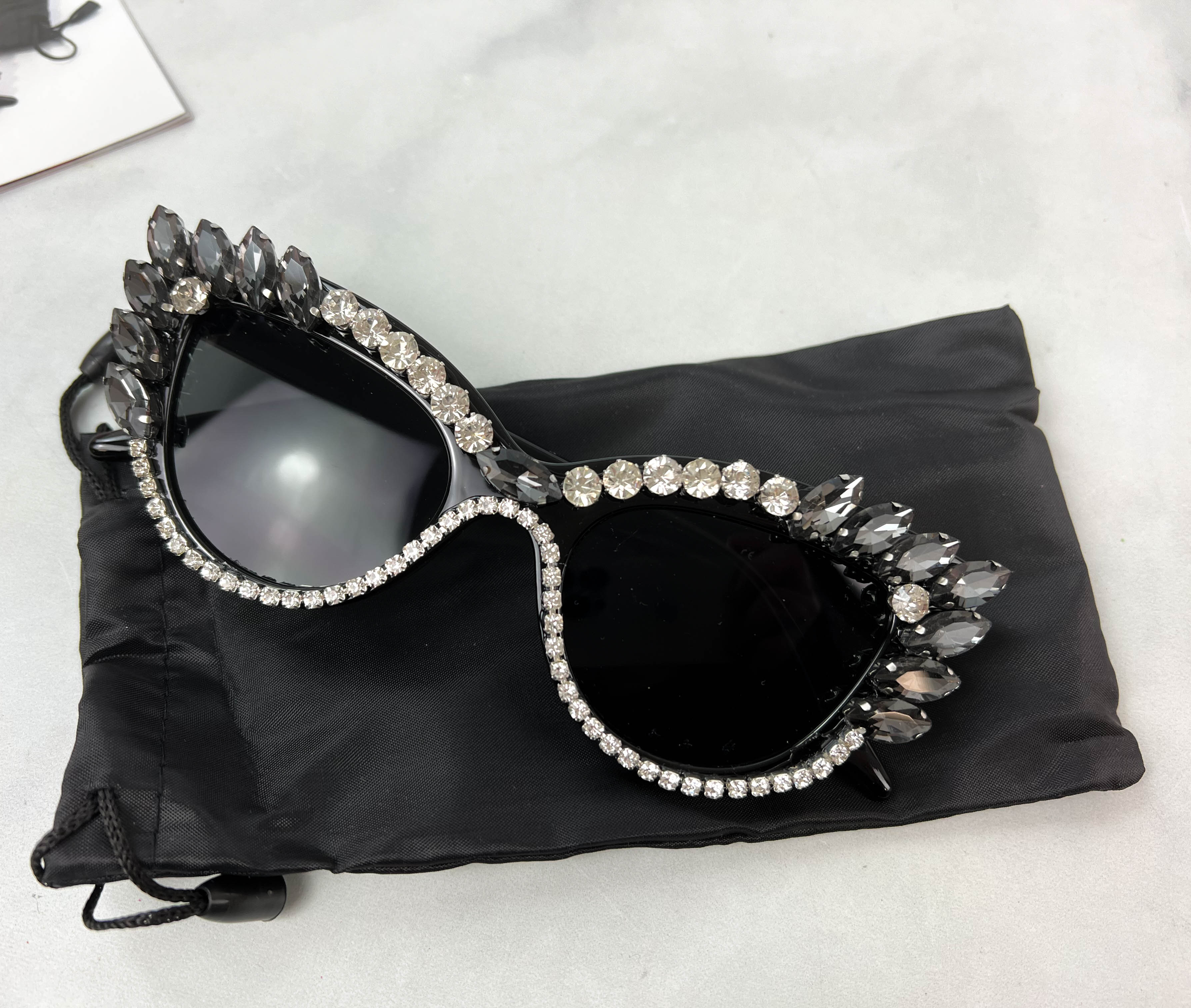 Aside from the case, it also came with a drawstring bag for additional protection.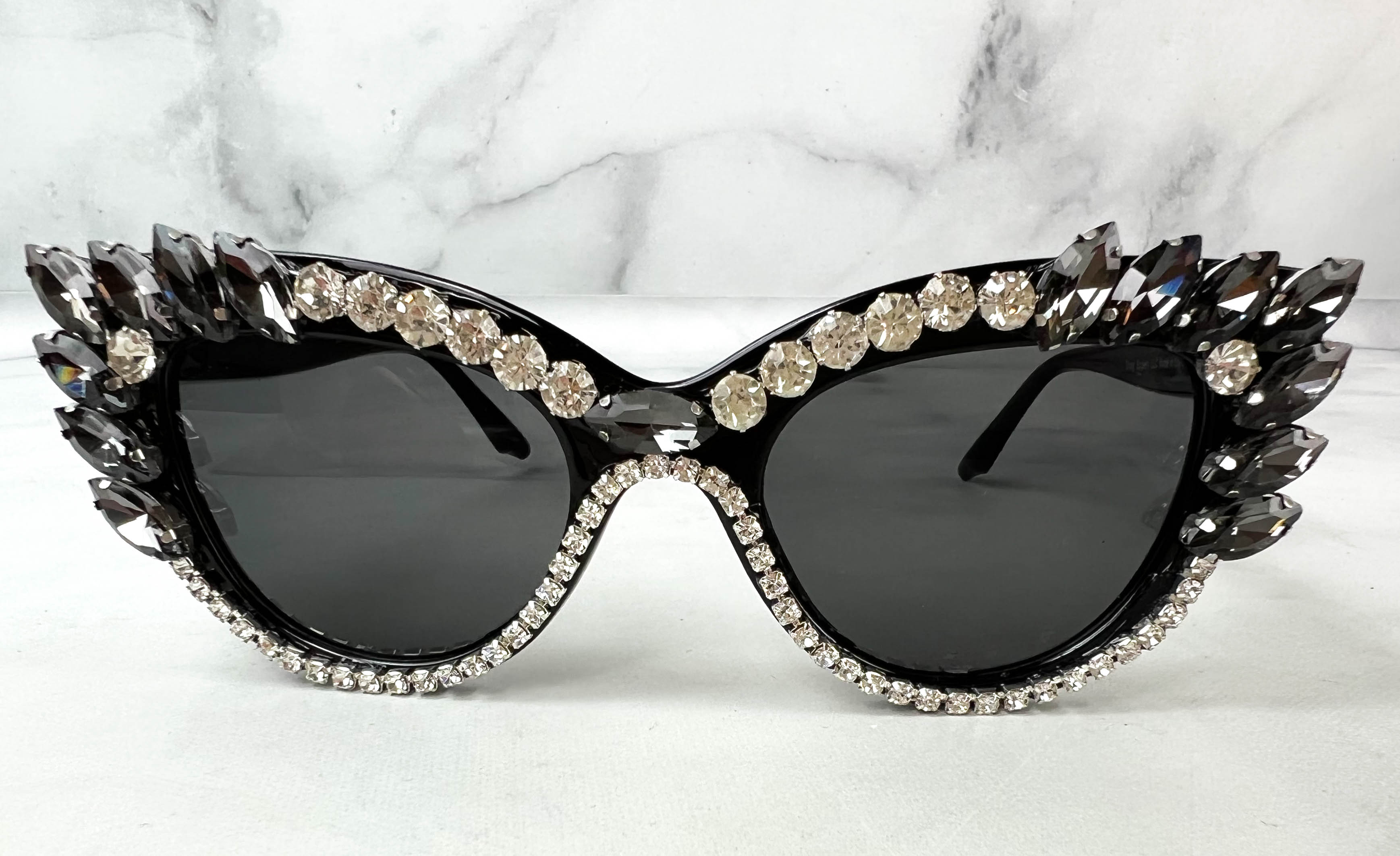 The frame of the sunglasses is embedded with shiny gems, and it leaves me speechless with how gorgeous it is!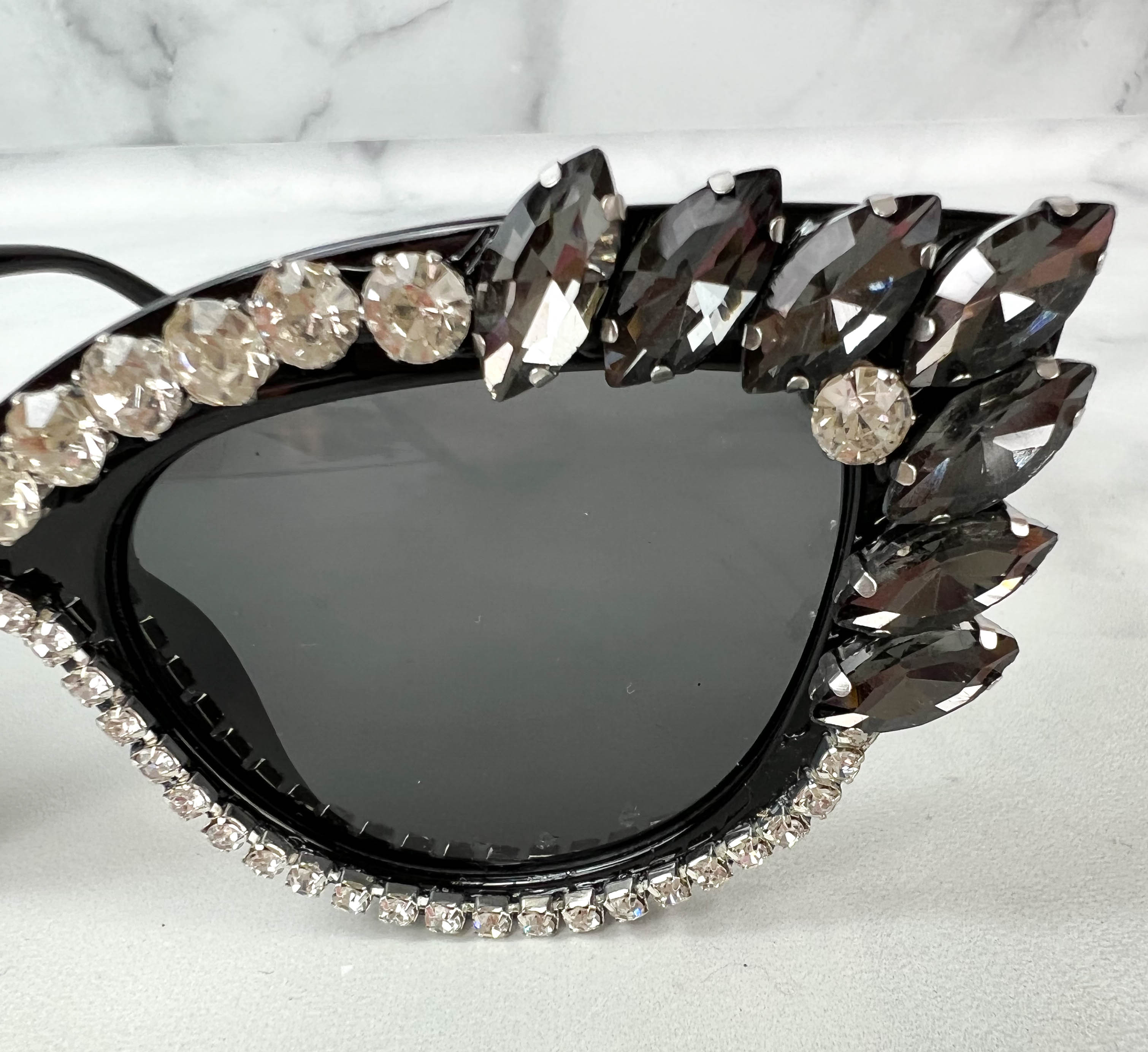 Here's a closer look! It's accentuated with a mix of hematite and clear stones.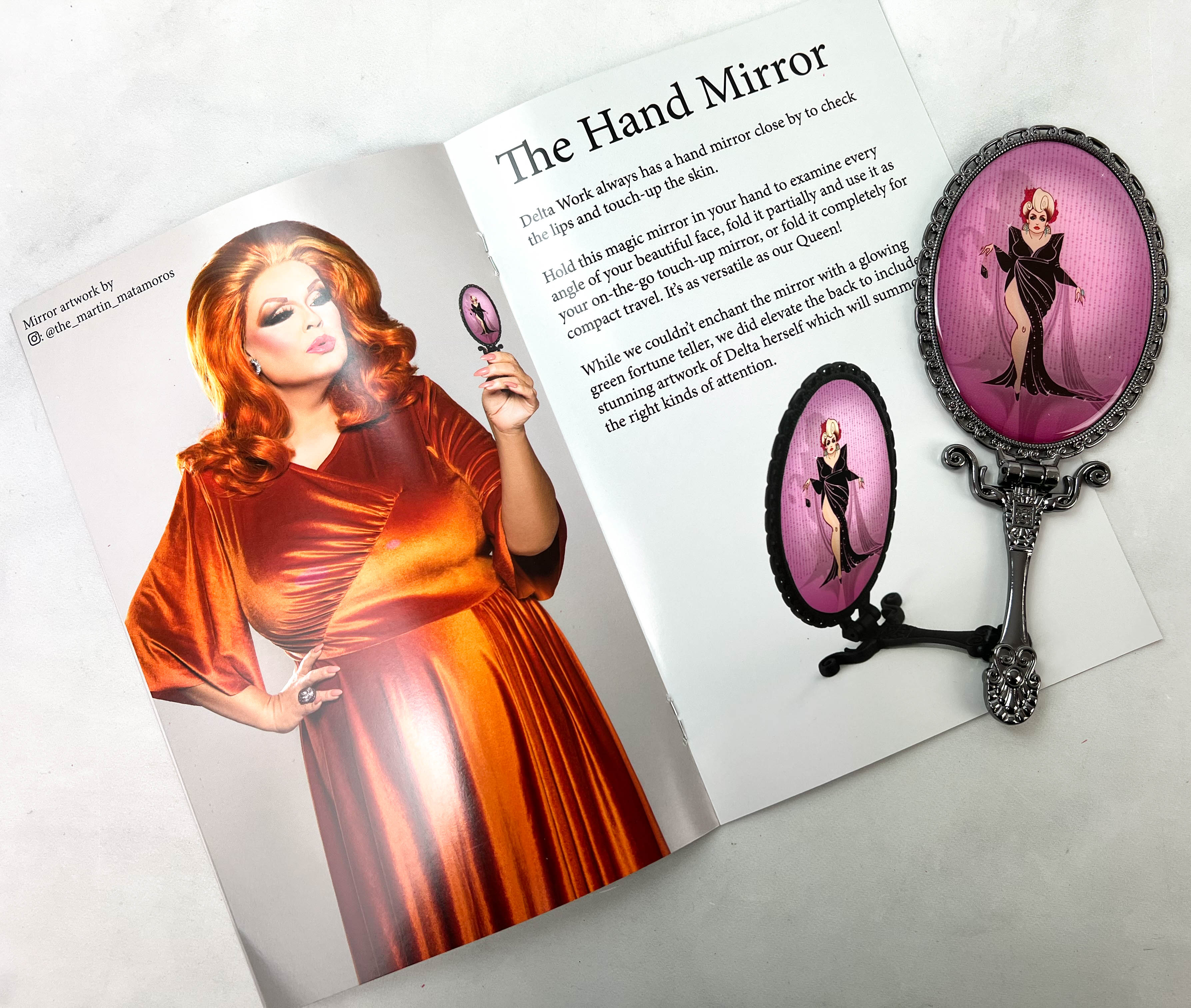 The Hand Mirror. For checking out how lovely you look, the box included a very detailed hand mirror!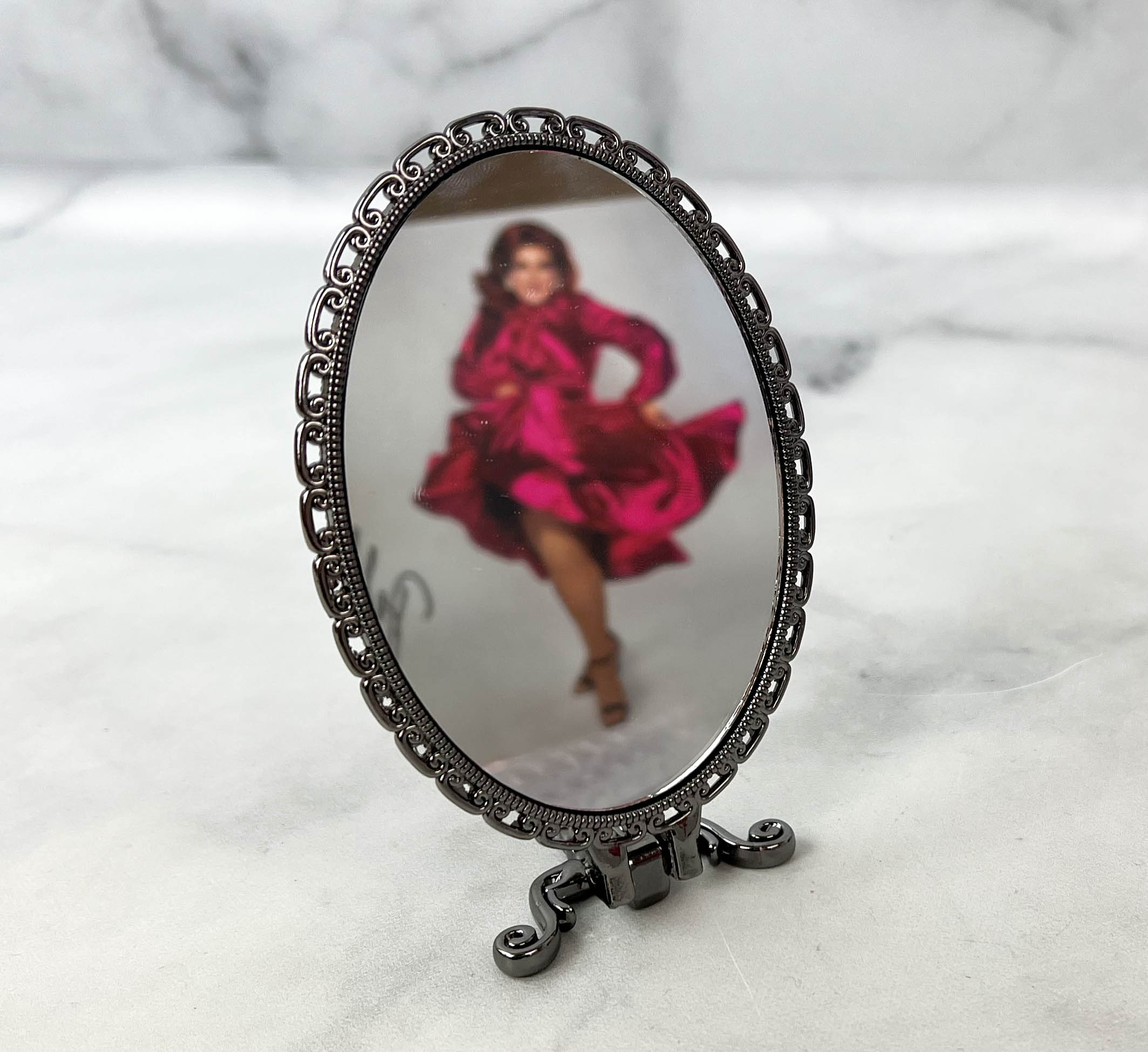 What makes it unique is it can be folded halfway, perfect for retouching makeups even on the go! It's compact, travel-friendly, and versatile!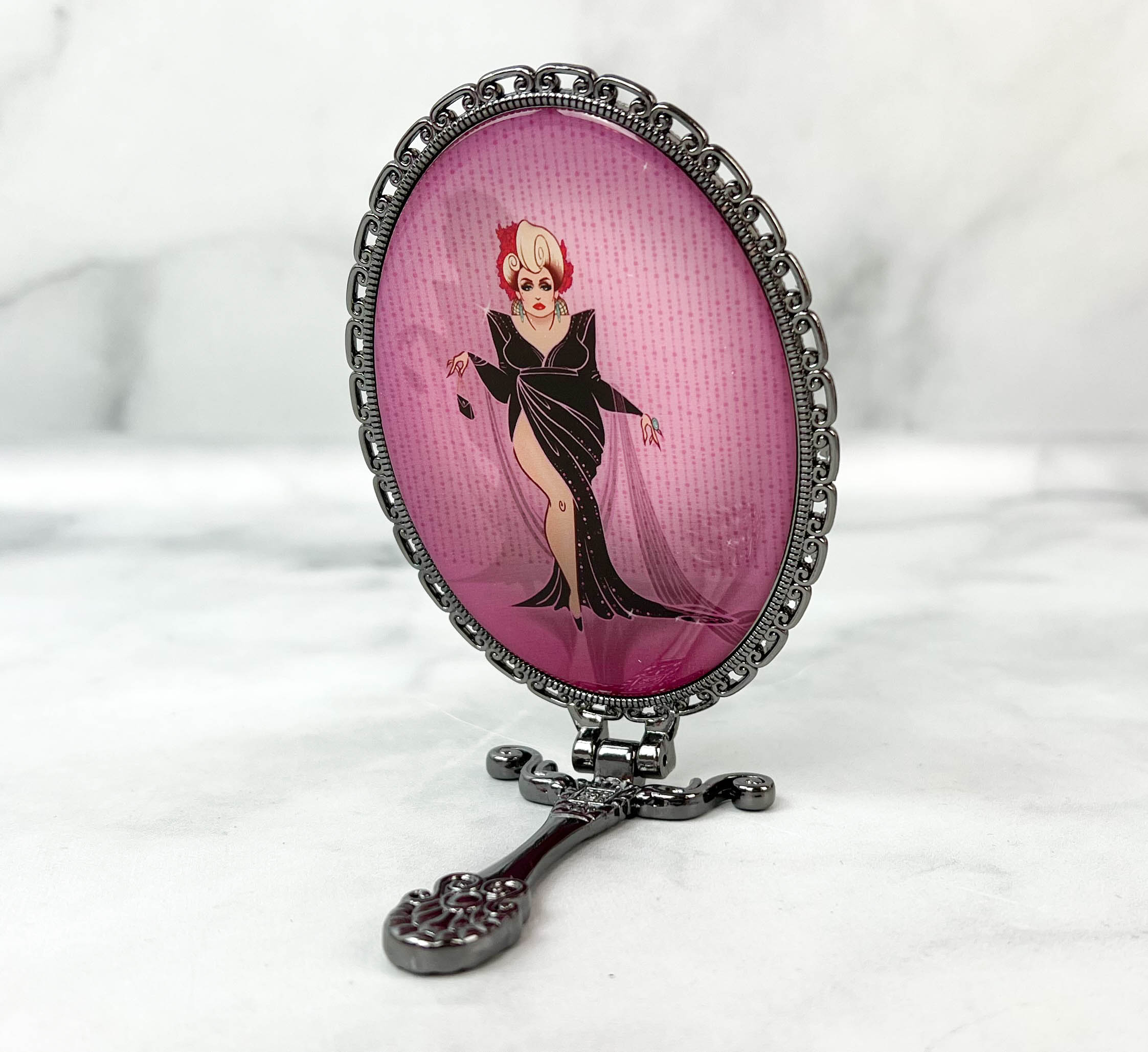 This mirror exudes a "mirror, mirror on the wall, who's the fairest of them all" vibe! The back of the mirror features none other than a dazzling Delta artwork.
Pink, Pouty, Perfect Lipstick. For kissable lips, here's a lipstick with a color chosen by Delta! It's encased in a crystal-shaped pink tube with a pink tassel at one end. It's definitely Work's sass work!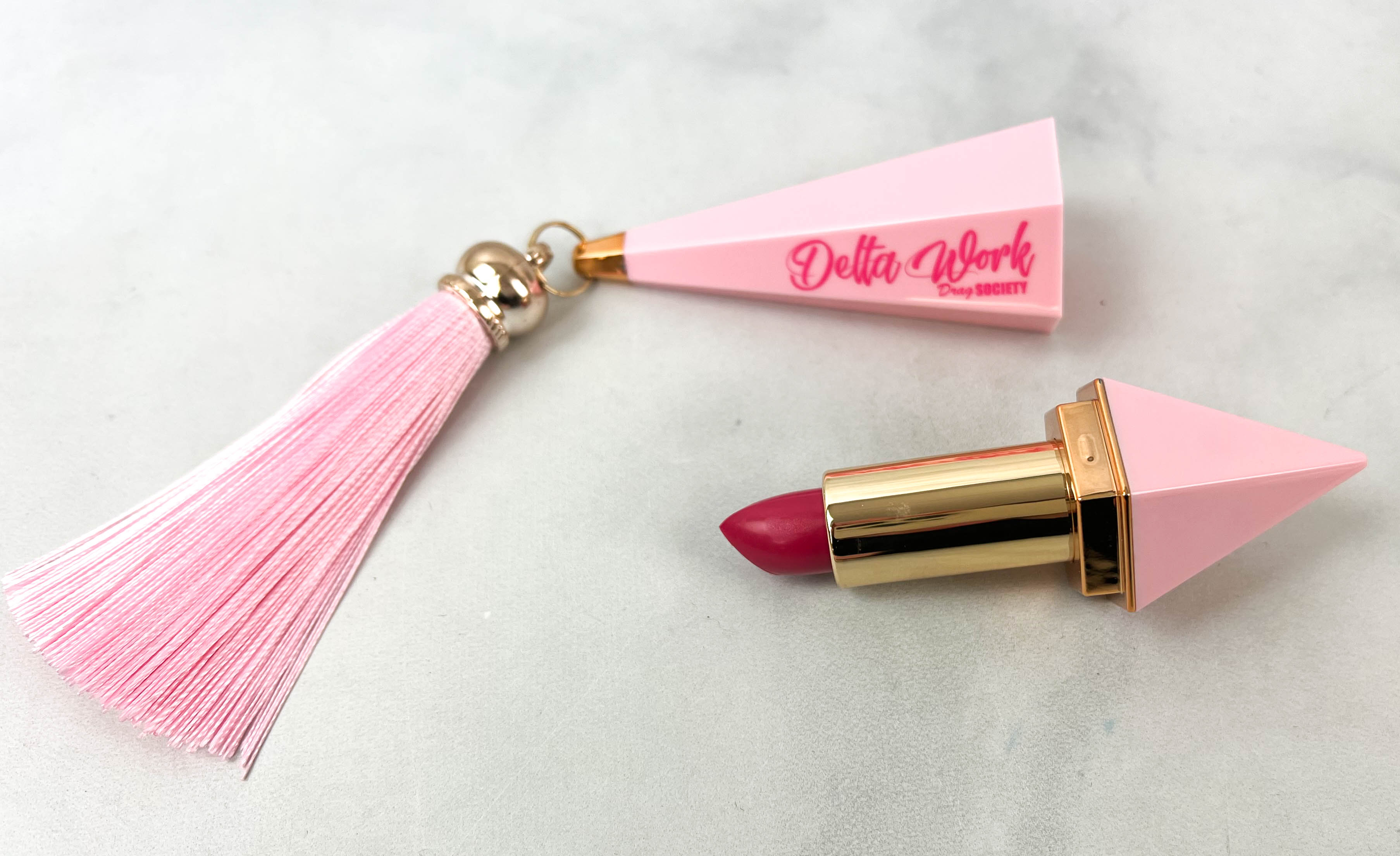 The lipstick color is not too bright, providing just a sweet color to your lips. It's perfect to wear on a date night, or even when you just want to put on a pop of color and extra confidence for the day!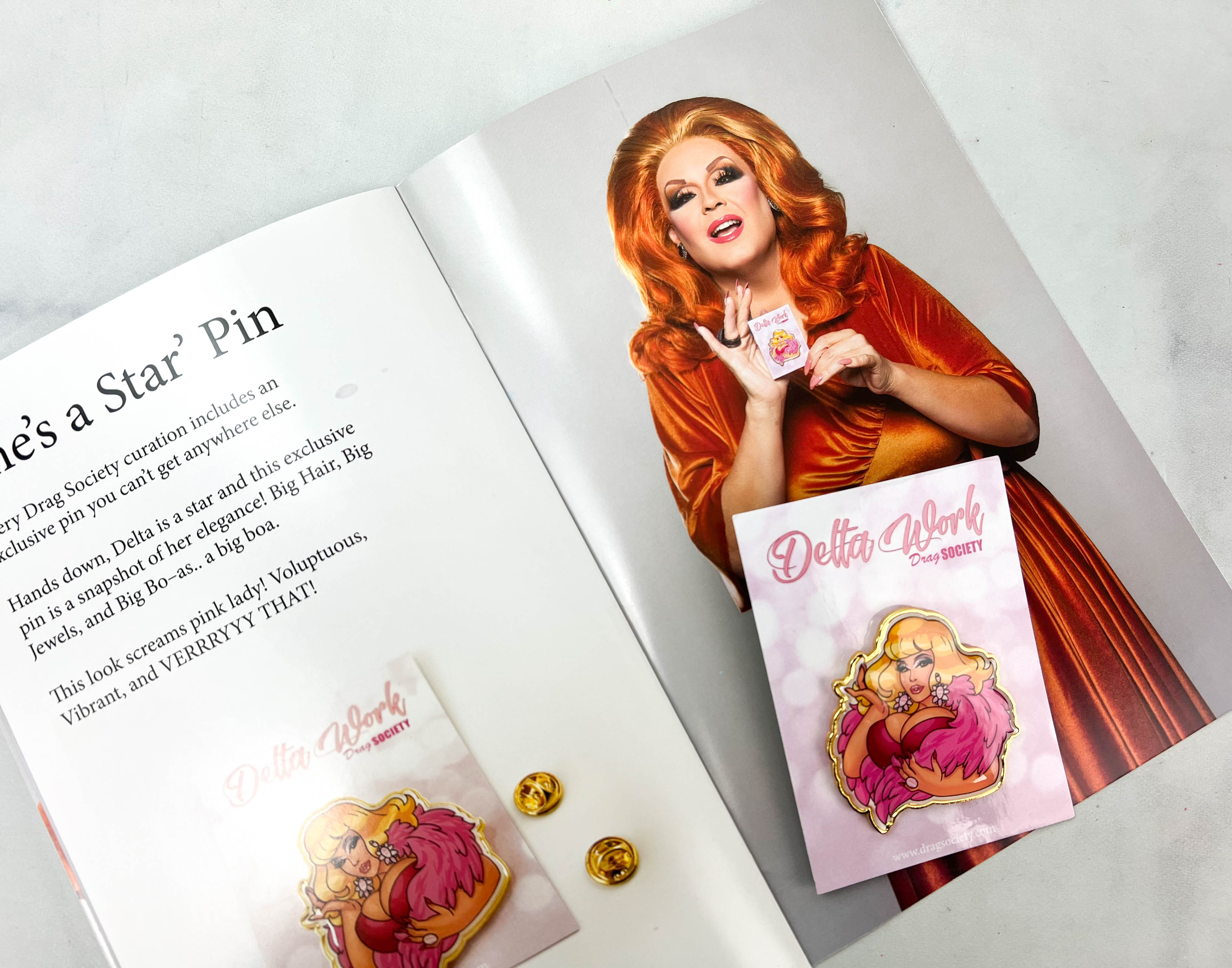 She's A Star Pin. This exclusive pin is very much Delta with that 50's inspired look, including the big hair and the big jewels! It's supported by two posts, and you can put it on display or use it as a decor for your favorite tote.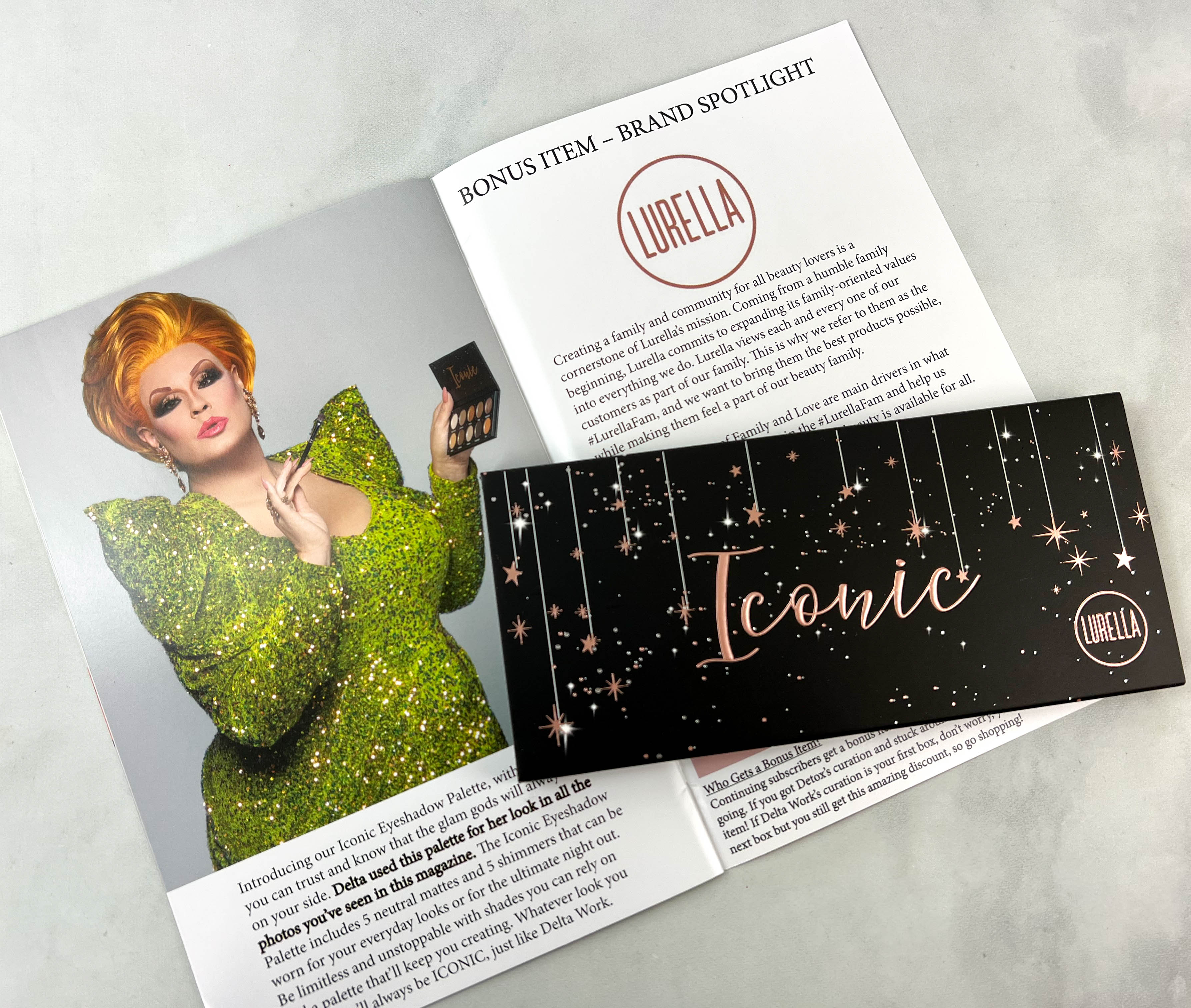 Lurella Iconic ($15) Another makeup item in the box is an Iconic eyeshadow palette from Lurella. Delta used this for her look in all of her photos in this issue of Drag Society magazine.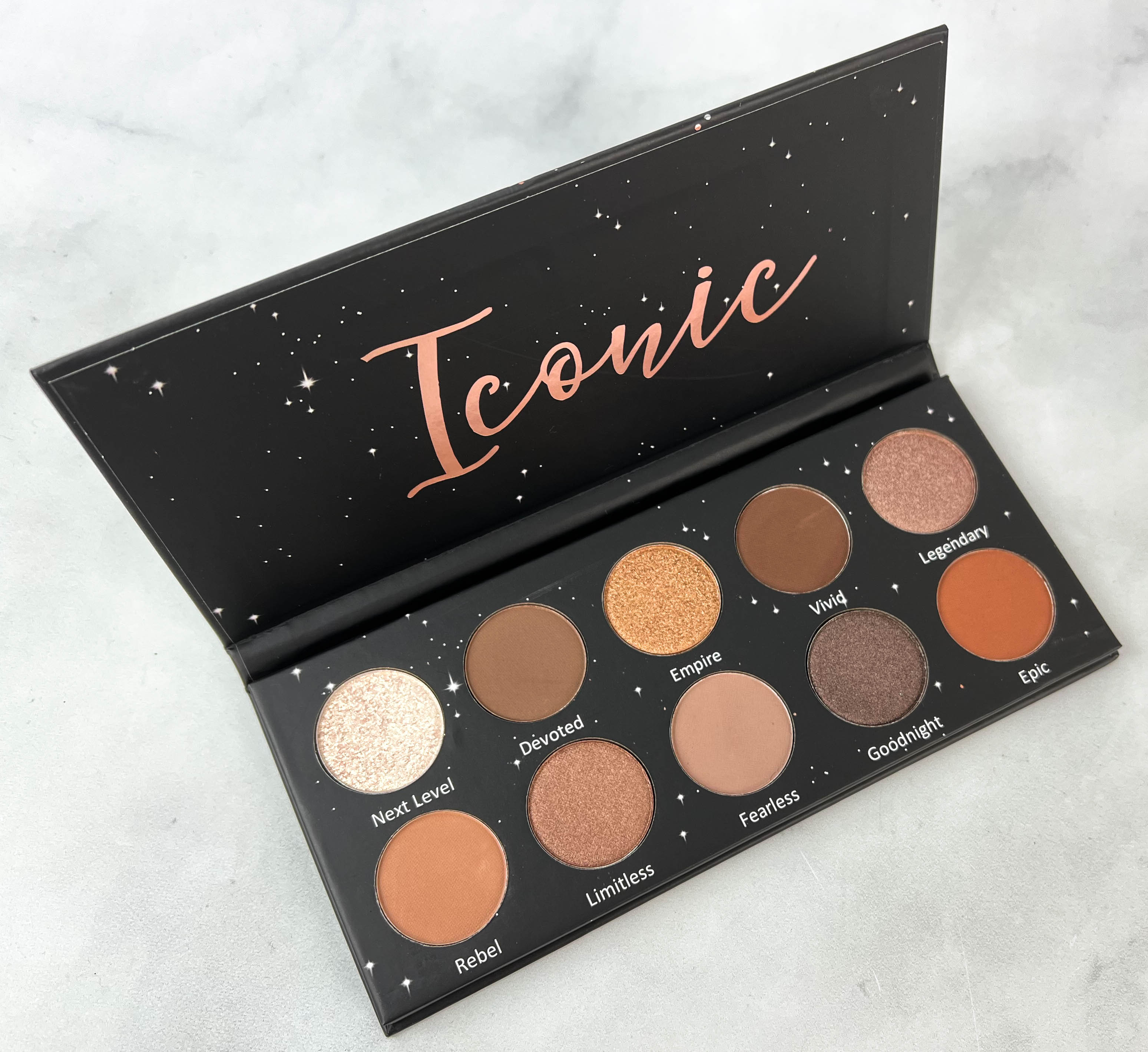 There are ten shades in total, with a mix of glowing shimmers and pigmented mattes. I love the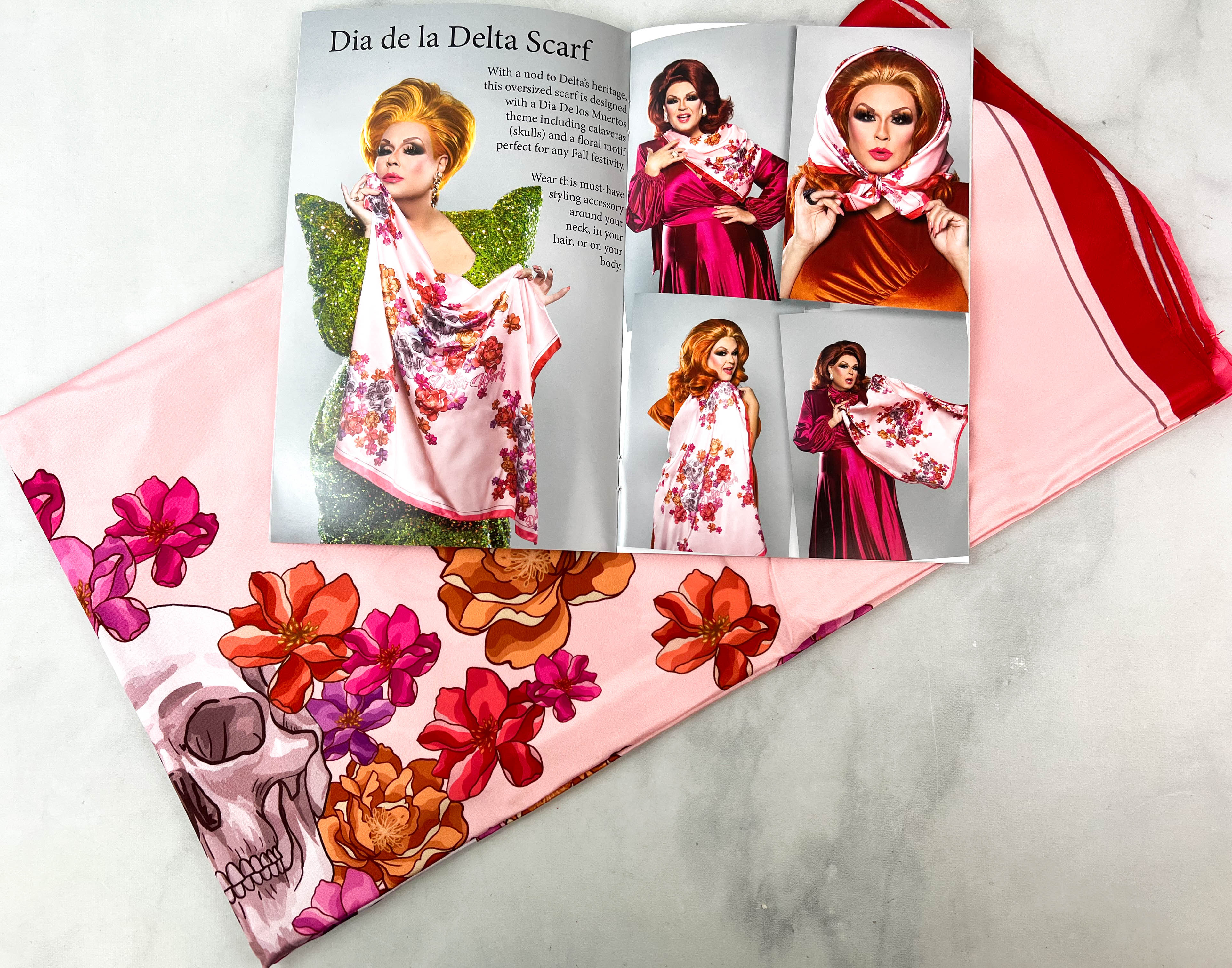 Dia de la Delta Scarf. A big nod to Delta's fashion taste is this pink scarf. It has her style and sass all over it!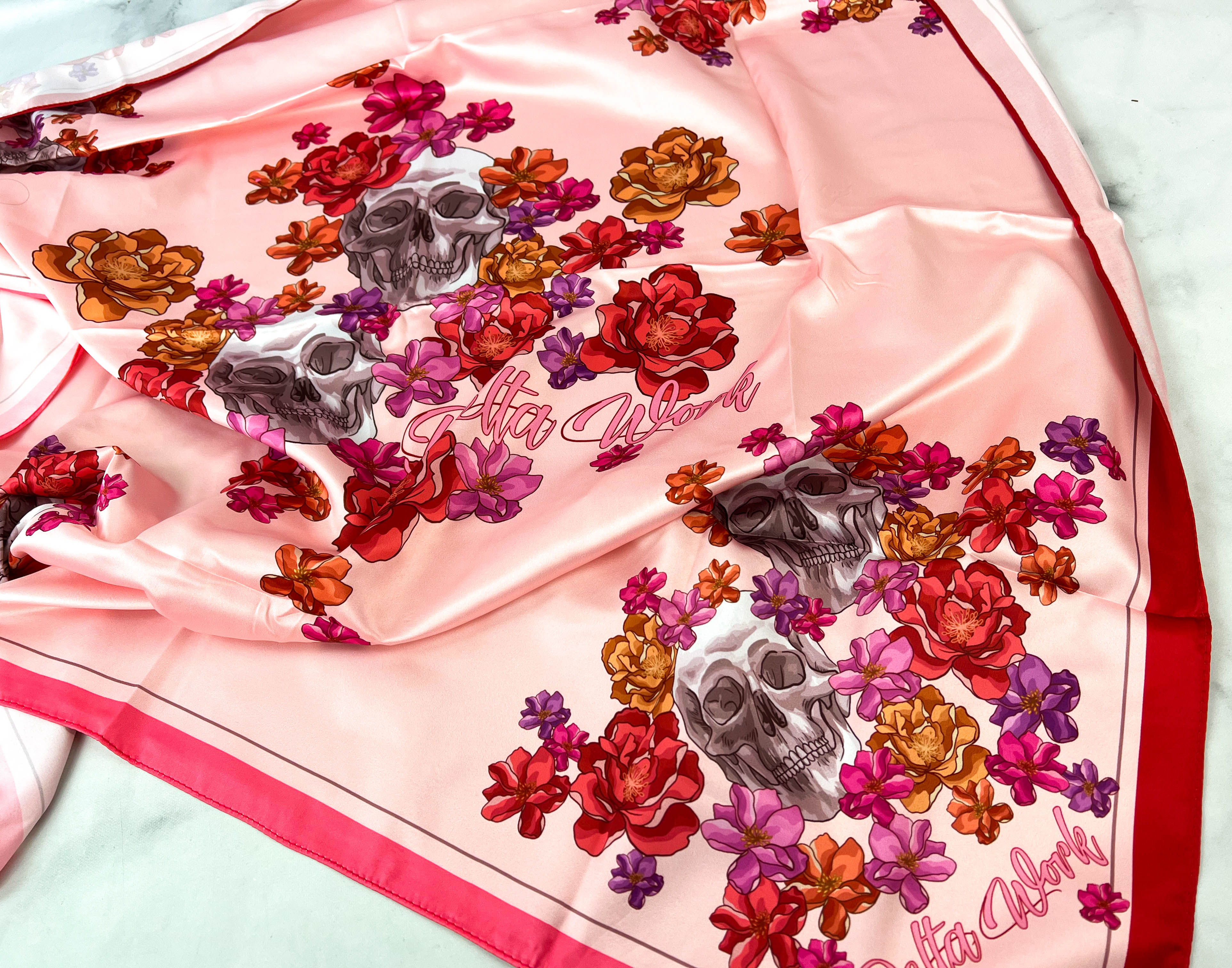 It's pink and floral, which is very much up to her fashion sense. Adding to the scarf's unique look are the skulls in the midst of the beautiful flowers!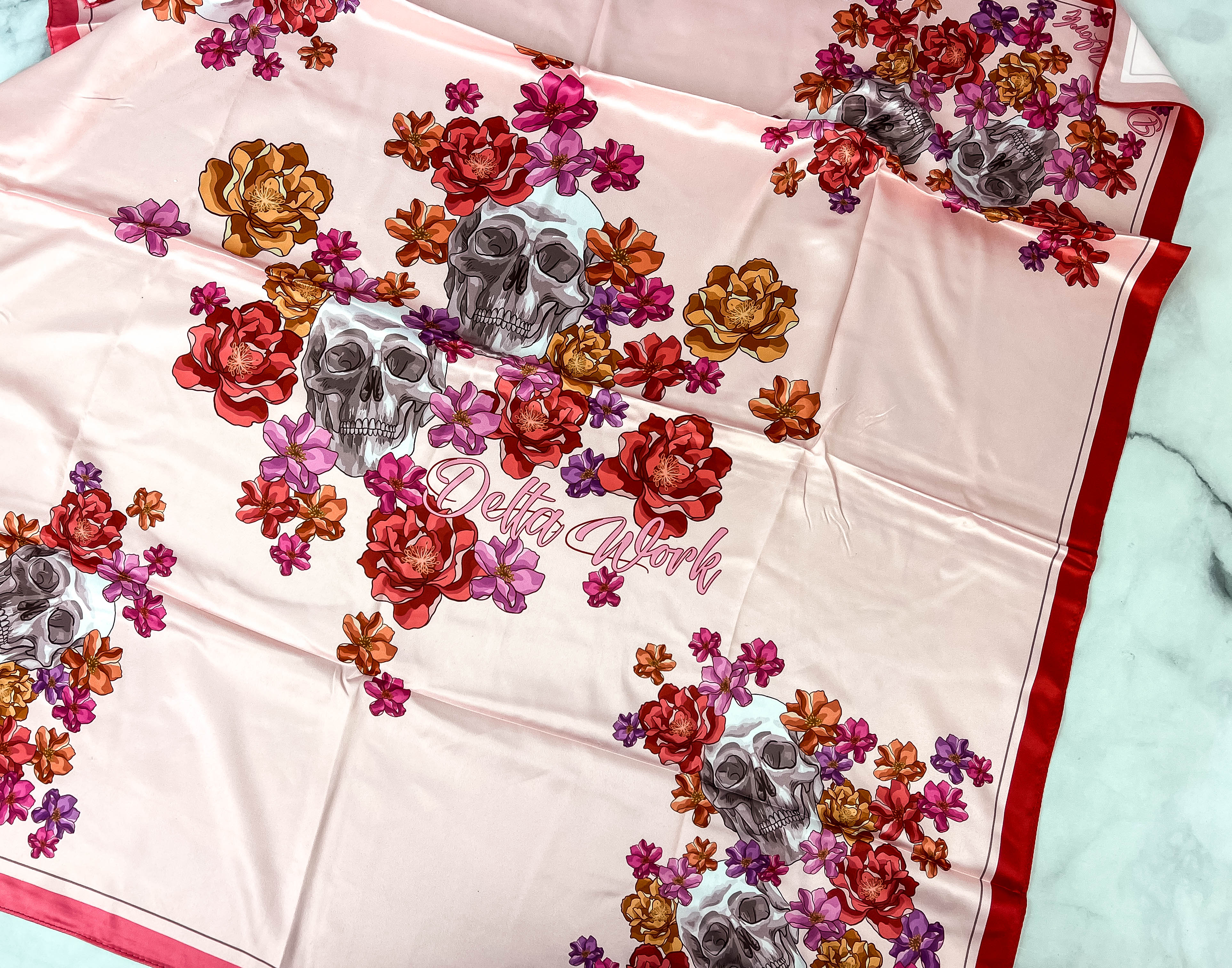 It's huge but lightweight and can be worn around the head, neck, or body.
Drag Society incorporates drag queens' iconic styles and fashion sense in every box, making the curations really fun and unique. Everything in this season's box is inspired by Delta Work, and they look so pretty with touches of pink and some gems as embellishments. Along with the sunglasses and lipstick, there's a lovely scarf that can be styled in so many ways. The hand mirror and pin are a great inclusion as well! And as a bonus, they've added an eyeshadow palette that Delta used for her look in this box. This is really is the perfect box for drag queens and fans!
Aside from a personal message from Delta, the box also included an autographed card of her. Check it out: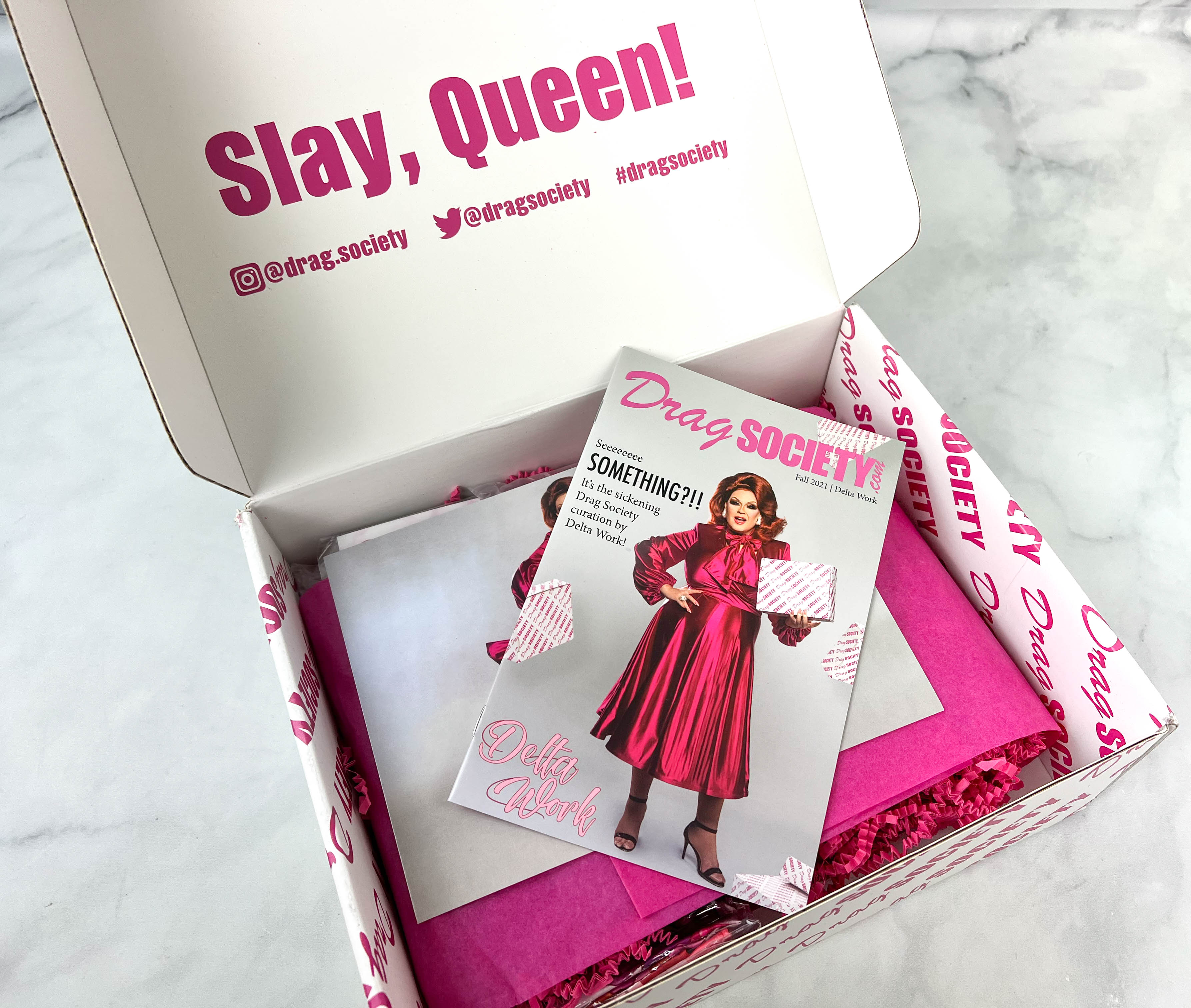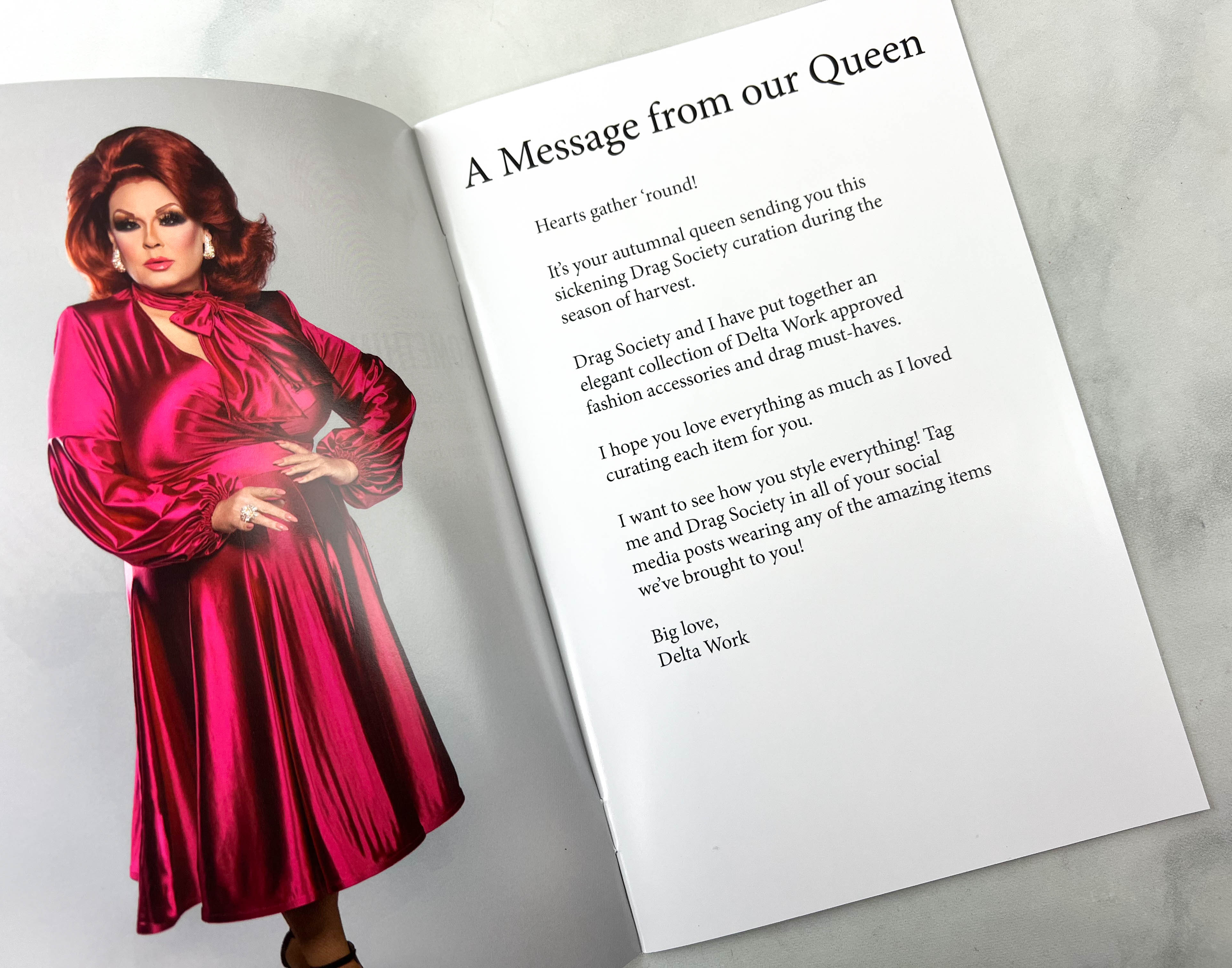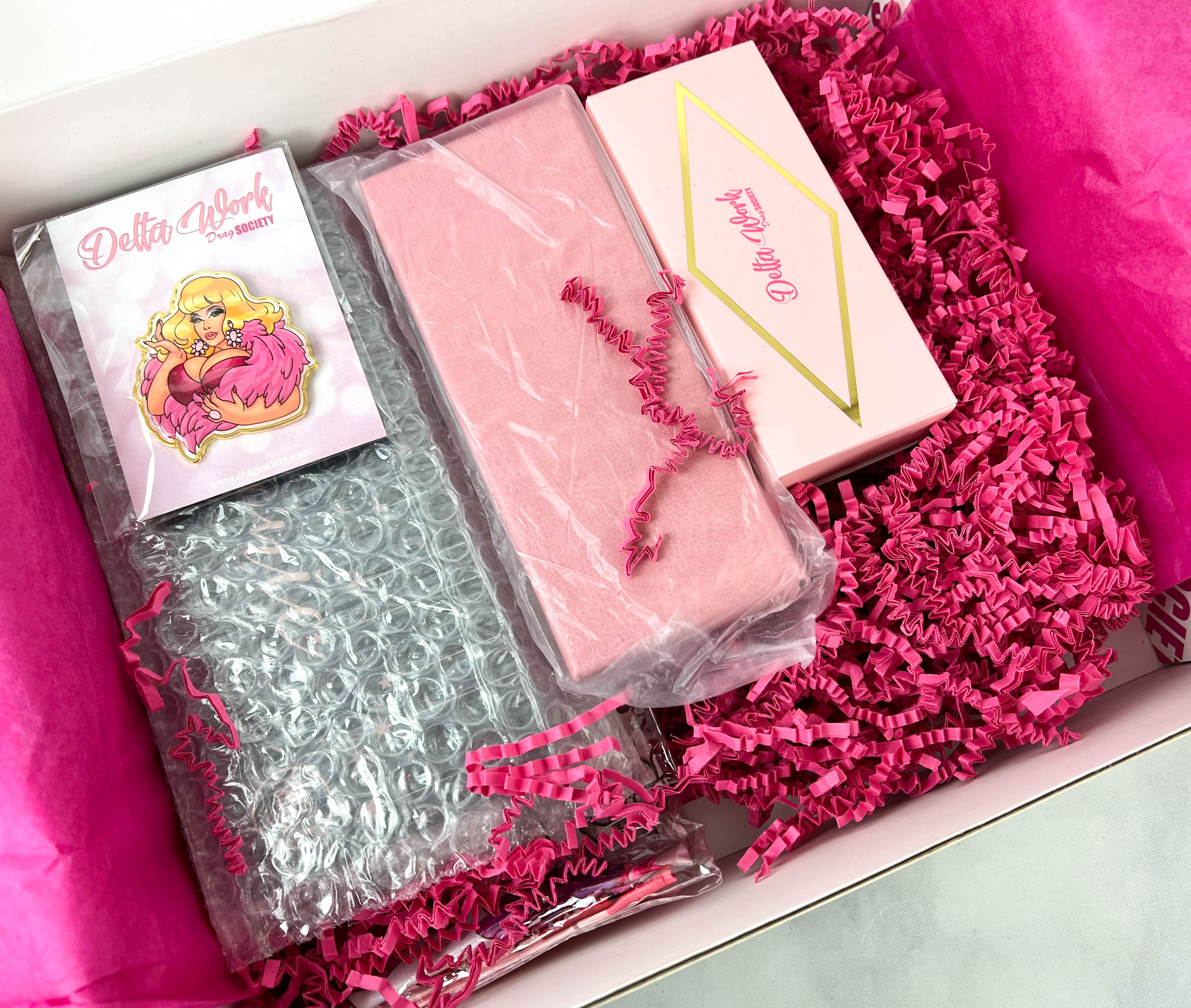 Drag Society is a quarterly subscription is for drag queens and drag queen fans. Every season, they partner with a celebrity drag queen (often a RuPaul's Drag Race contestant), and each box will include 5-6 must-have drag products and exclusive merchandise with a promised value of over $100. A quarterly subscription is $49.99. You can also choose to pay annually for $179.96, which brings down the price to $44.99 per box. Annual subscribers will also receive exclusive offers and priority shipping.
Fun fact – Aaron Aragonez, Drag Society's founder, was the head of operations for Box of Style (now CURATEUR)! He's bringing his award-winning curation to the Drag world!
What do you think of the Drag Society box?