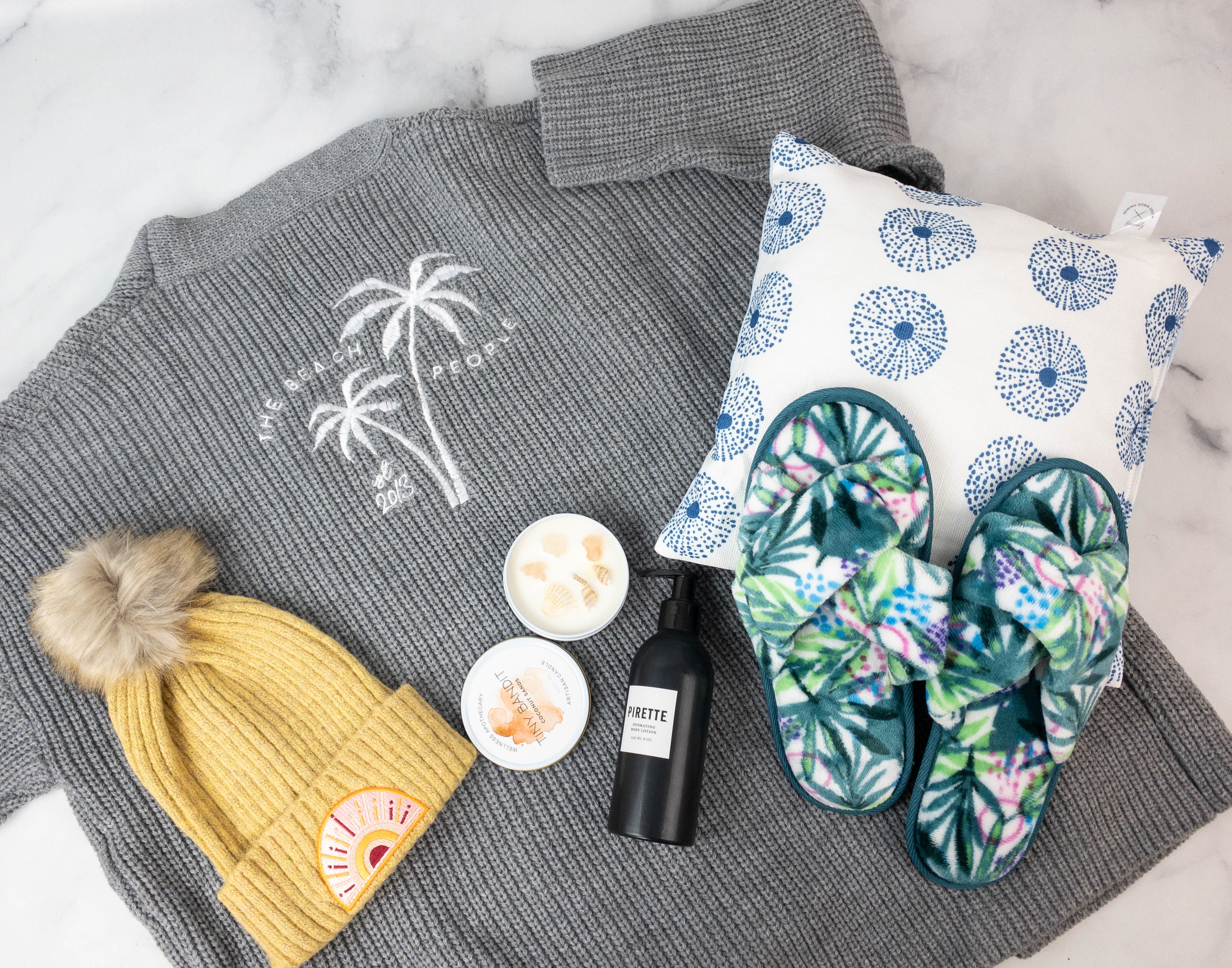 With Beachly, every season feels like summer through and through. The Winter 2021 box still gave that ray of sunshine with stylish items to can wear and beach-inspired items for the home!
If you're not yet ready to commit to a subscription, no worries – Beachly has recently launched a Beachly Starter Box! For $29, you will receive $140+ worth of premium beach-inspired apparel and accessories, plus member benefits for 45 days before transitioning to a normal seasonal subscription. Cancellation is easy in case you decide not to proceed with the recurring box.
DEAL: Get a FREE BONUS BOX ($100+ value) with your Box! Use the coupon code WINTERBONUS at checkout! OR get a FREE Beauty Bonus Box ($100 worth of extra goodies) when you use the coupon code BEACHLYBEAUTY at checkout, save 30% off your first box ($29.70 off!)! Use the coupon code WINTER30 or, get a FREE Salt & Stone SPF 30 Sunscreen Lotion (worth $18) with your first box! Use the coupon code SPF at checkout!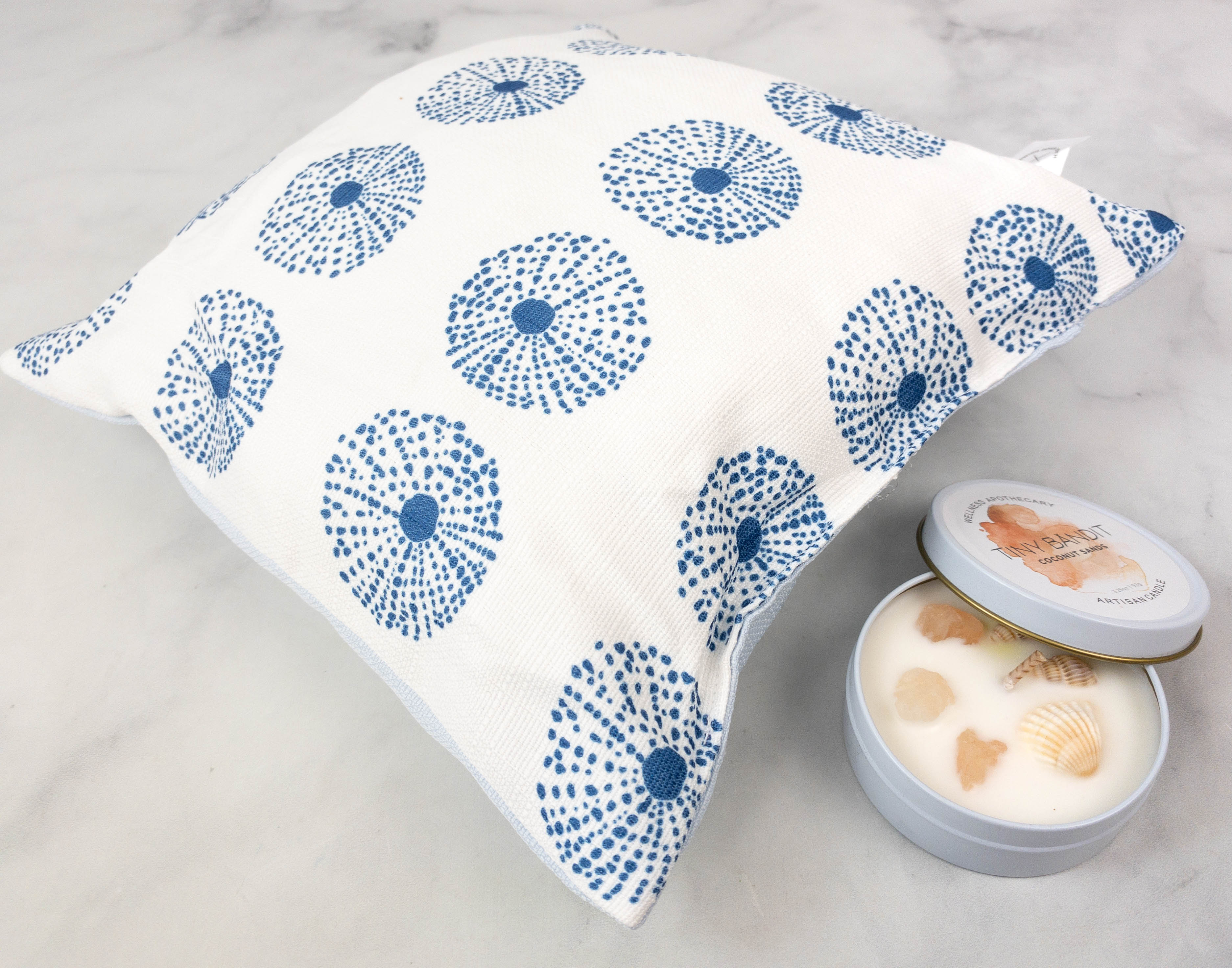 Unboxing Beachly every quarter comes as a fun surprise. It's brimming with seasonally appropriate items, still infused with a coastal twist all over!
Giving off a warm, beachy ambiance for the home, here's a Tiny Bandit The Coconut Sands Shell Candle ($20). Beachly always includes candles in quarterly boxes, and I'm totally up for it! This artisan scented candle has a mild tropical scent and comes in a steel tin with a cotton wick. Made with a coconut wax blend, it's in creamy white color. It's also embedded with seashells and pebbles to remind you of the beach. So lovely!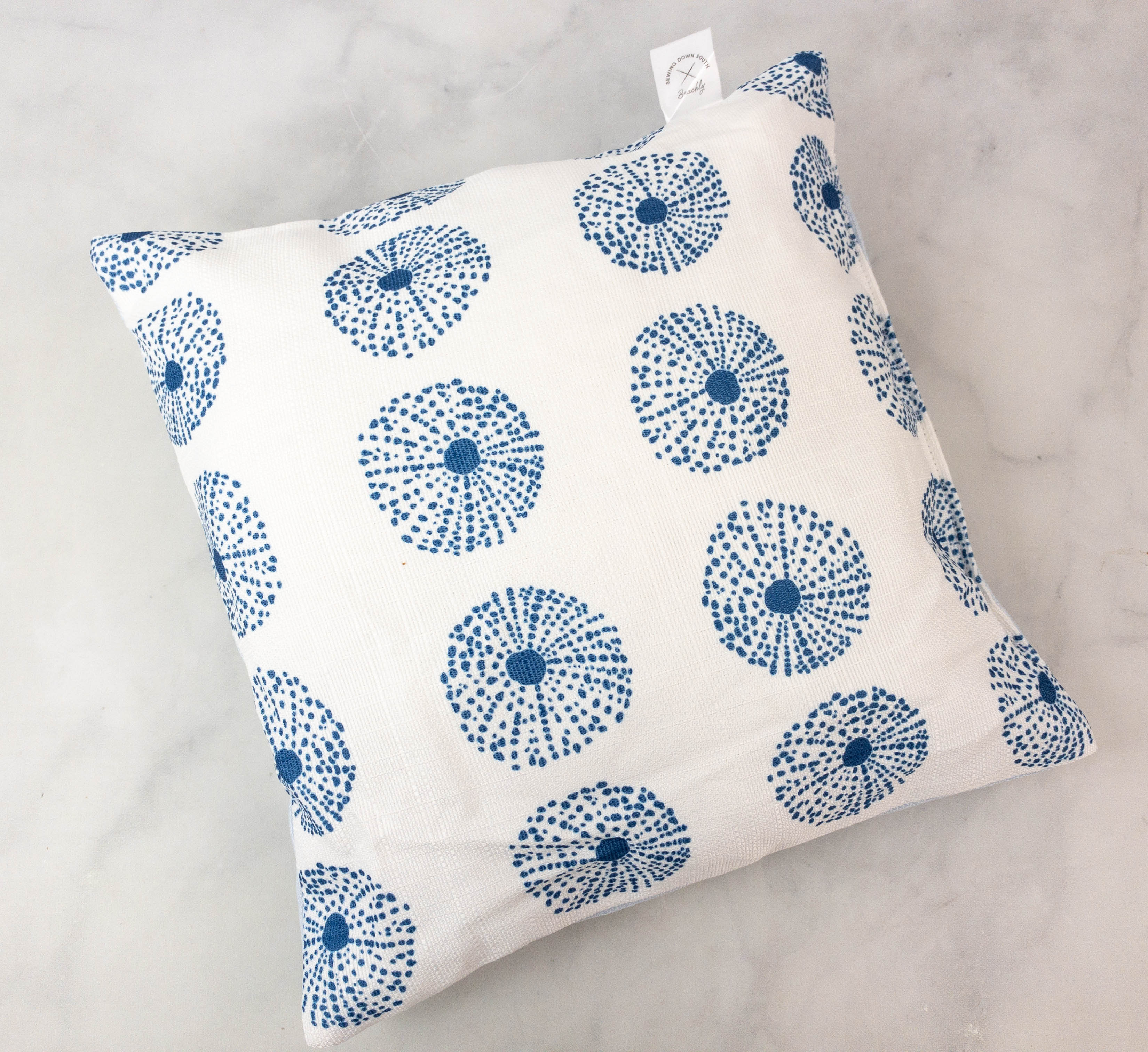 This Sewing Down South The Pierside Pillow ($49) can add a little beach flair to your nest! This comfy pillow is made in collaboration with Sewing Down South, and there are two design choices available: Palm or Sea Urchin. The one I received is the Sea Urchin, and it's a nice catch! This feels beachy and homey, and it's pretty versatile too.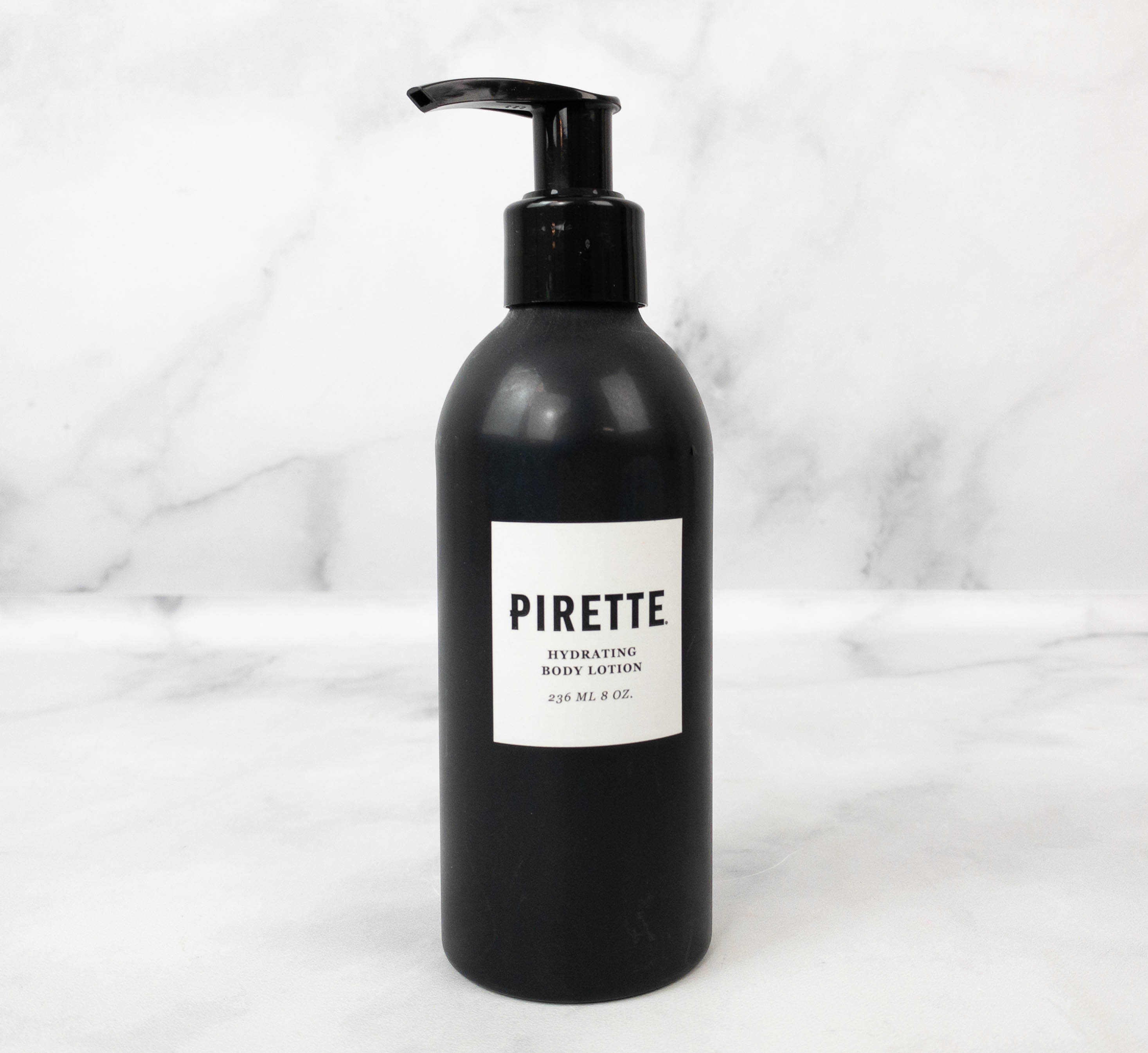 Next up is the Pirette Hydrating Body Lotion ($38)! The cold weather calls for a hydrating lotion to fight off skin dryness, and this one works wonders! The formula is rich in antioxidants, which help moisturize and nourish the skin even with the cold winter breeze. It's made with coconut oil, macadamia oil, and shea butter, infused with a mild beach scent and a subtle hint of pina colada. It absorbs quickly into the skin and smells wonderful as well! I also appreciate that it comes in a pump bottle, making it convenient to use.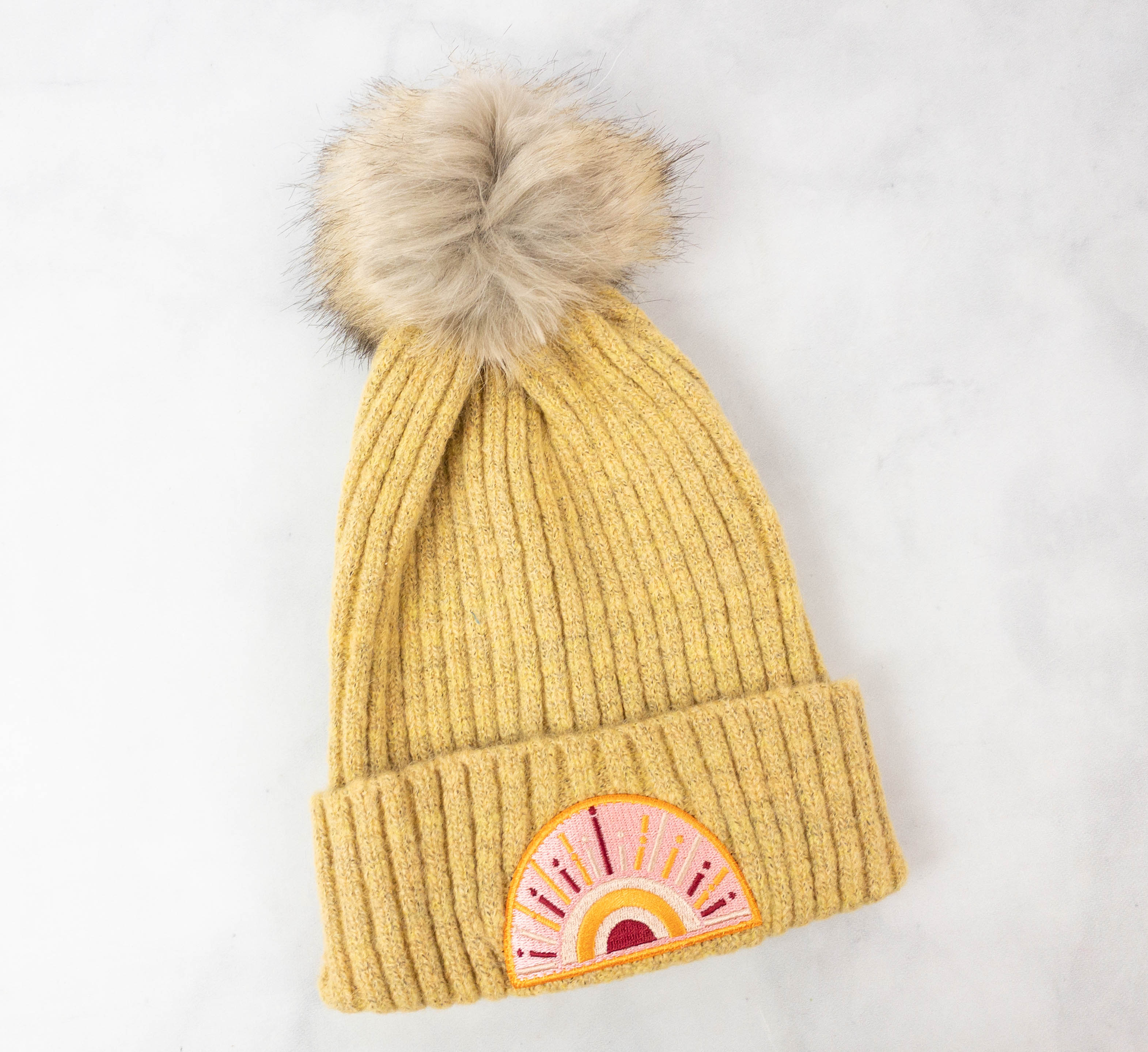 A stylish way to keep your head warm this winter, this Virginia Wolf The Sunray Beanie ($25) comes in a mustard/golden sun color with a little fur pompom on top. The embroidered design on the center is inspired by the splash of soothing sunshine. The material is of excellent quality – ideal for wearing when you step out onto the snowy road! There's also a snap-on top that lets you take the pompom off or change it if you want to. This seasonal staple item has a stretch fit that'll fit most head sizes.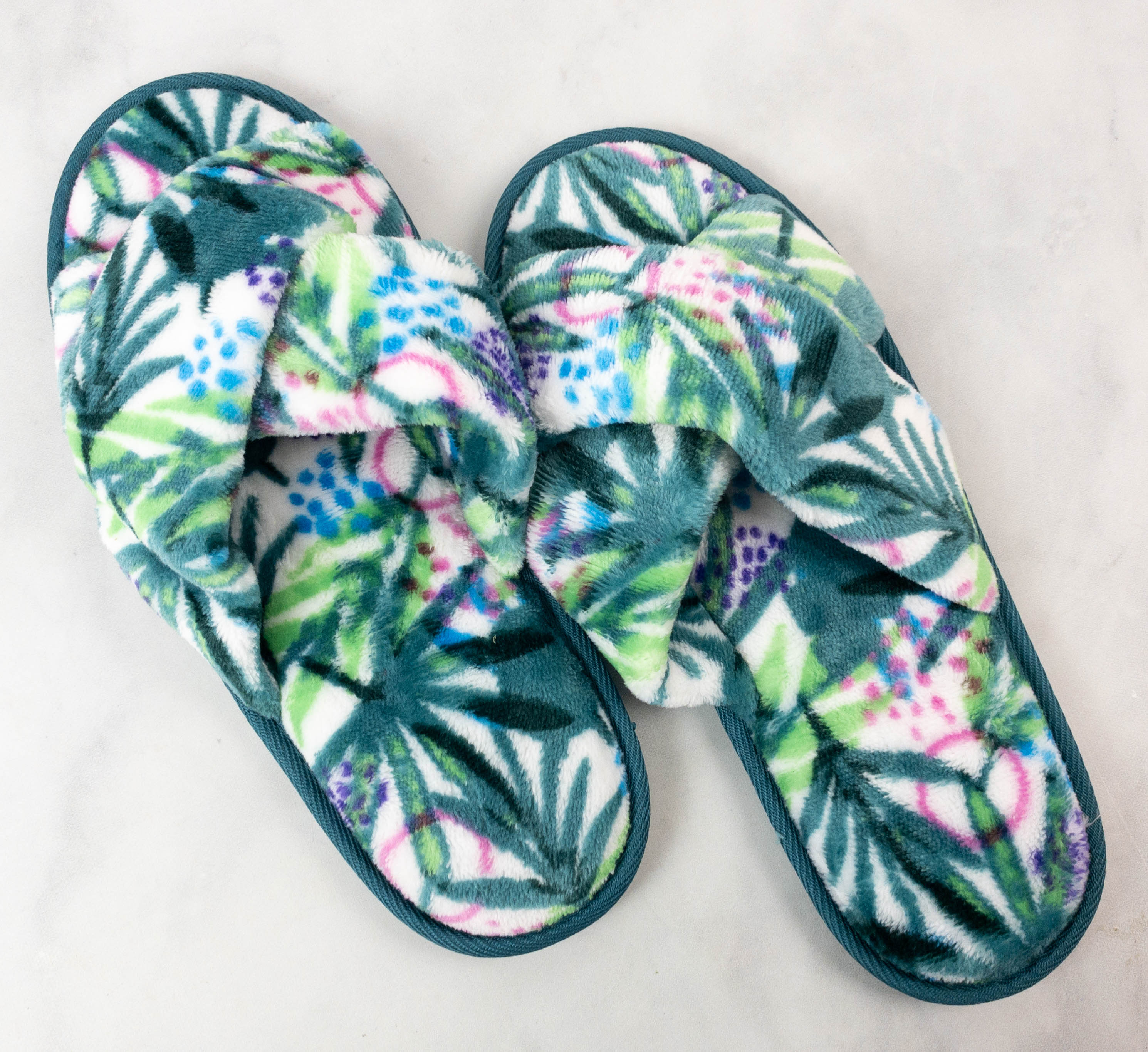 A pair of Island Haus Co. The Island Time Slippers ($49) is a great addition to this season's box! Made with fuzzy fabric, these feels so soft on my feet. It also has a anti-sleip sole to prevent slipping and a visually appealing cross-over top. I love the color palette used and the whole tropical vibe of this slipper! It will sure keep the feet warm and toasty on a cold winter day!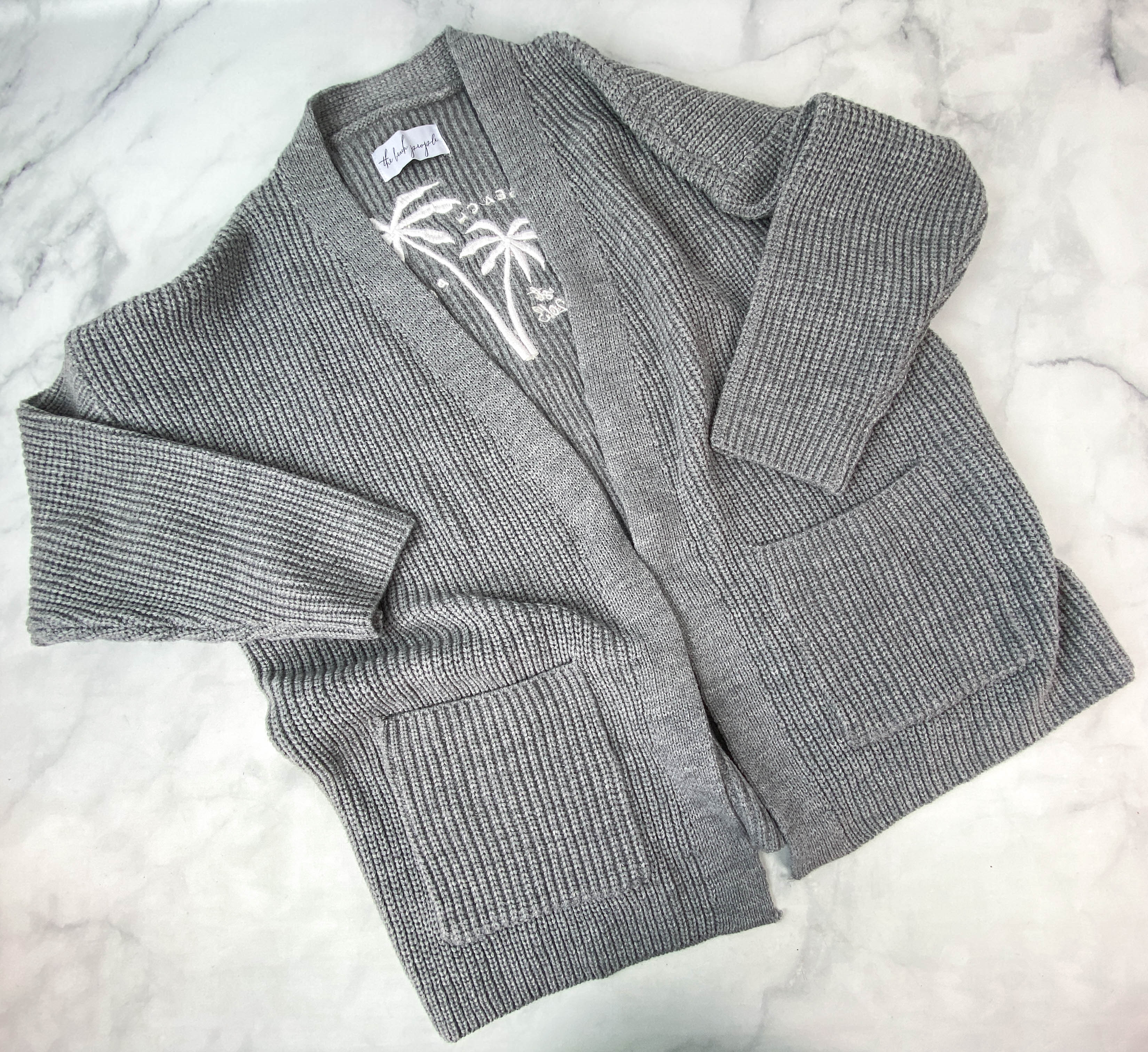 The Beach People The Twin Palms Cardigan ($119) is quite heavy but absolutely comforting! The material is high quality, and it feels so snuggly. Gray can easily go along with other colors, so this can be easily matched with other items in your winter wardrobe! It also has two front pockets for an added feature.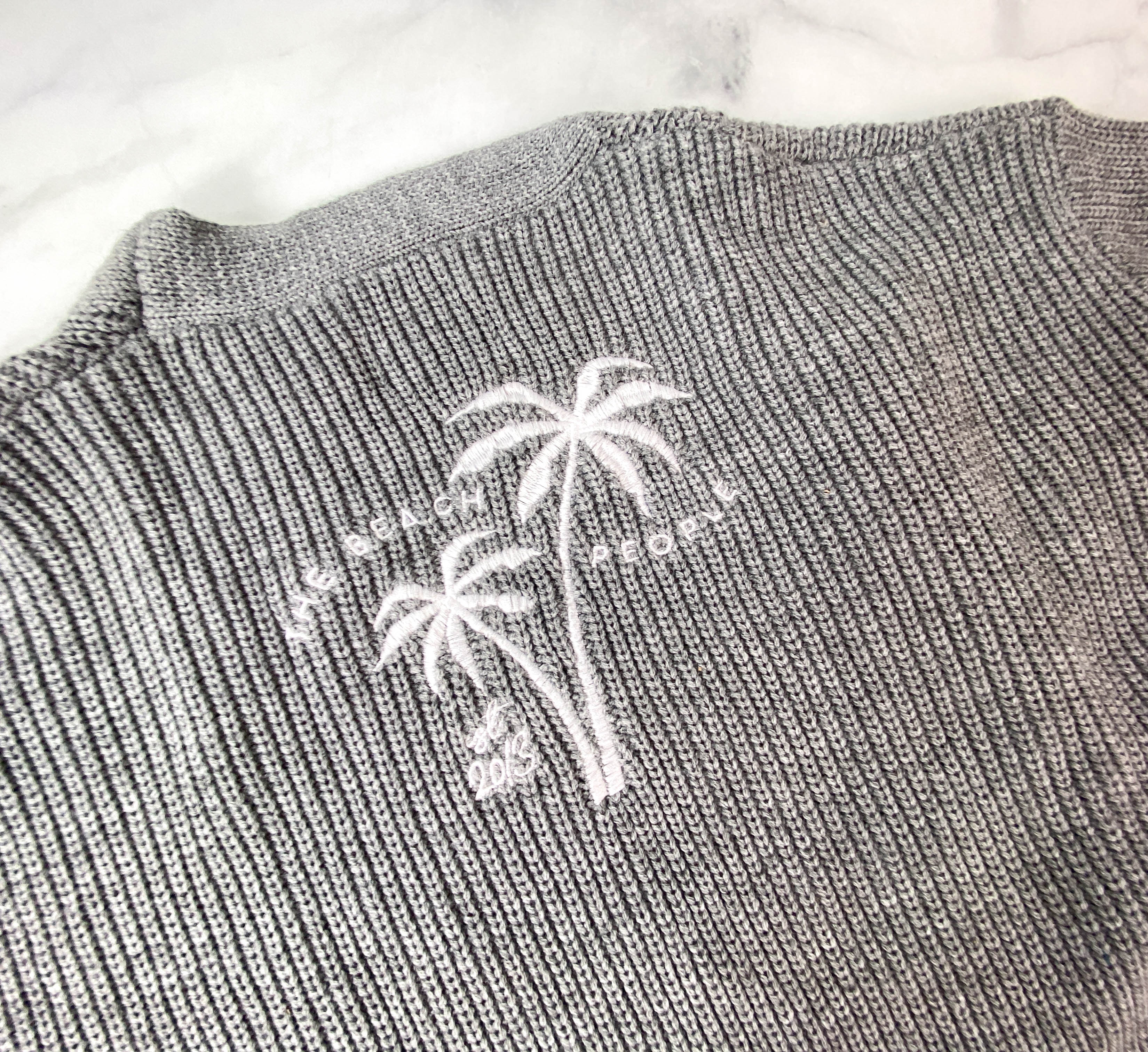 On the upper part of the back, there is a twin palm detail embroidered with the company's name. It has a knitted texture, and I'm definitely in love with it!
For people who can't get enough of the coastal lifestyle, Beachly is the ultimate subscription box. The Winter box has a variety of interesting beach-inspired stuff that I can use to keep me cozy this season, including wearables and home items. Knitted cardigans are so comfortable to wear, and I love that they included one in a neutral color. The gray cardigan can be paired with the mustard beanie for a touch of sunshine on a gloomy day! The slippers and the hydrating lotion are also useful inclusions. I liked the pleasant-smelling candle as well. All in all, the box's retail value is $300! If you're looking for ways to get beach vibes all year long, this subscription won't disappoint!
Here's a peek at the beautiful Beachly box packaging: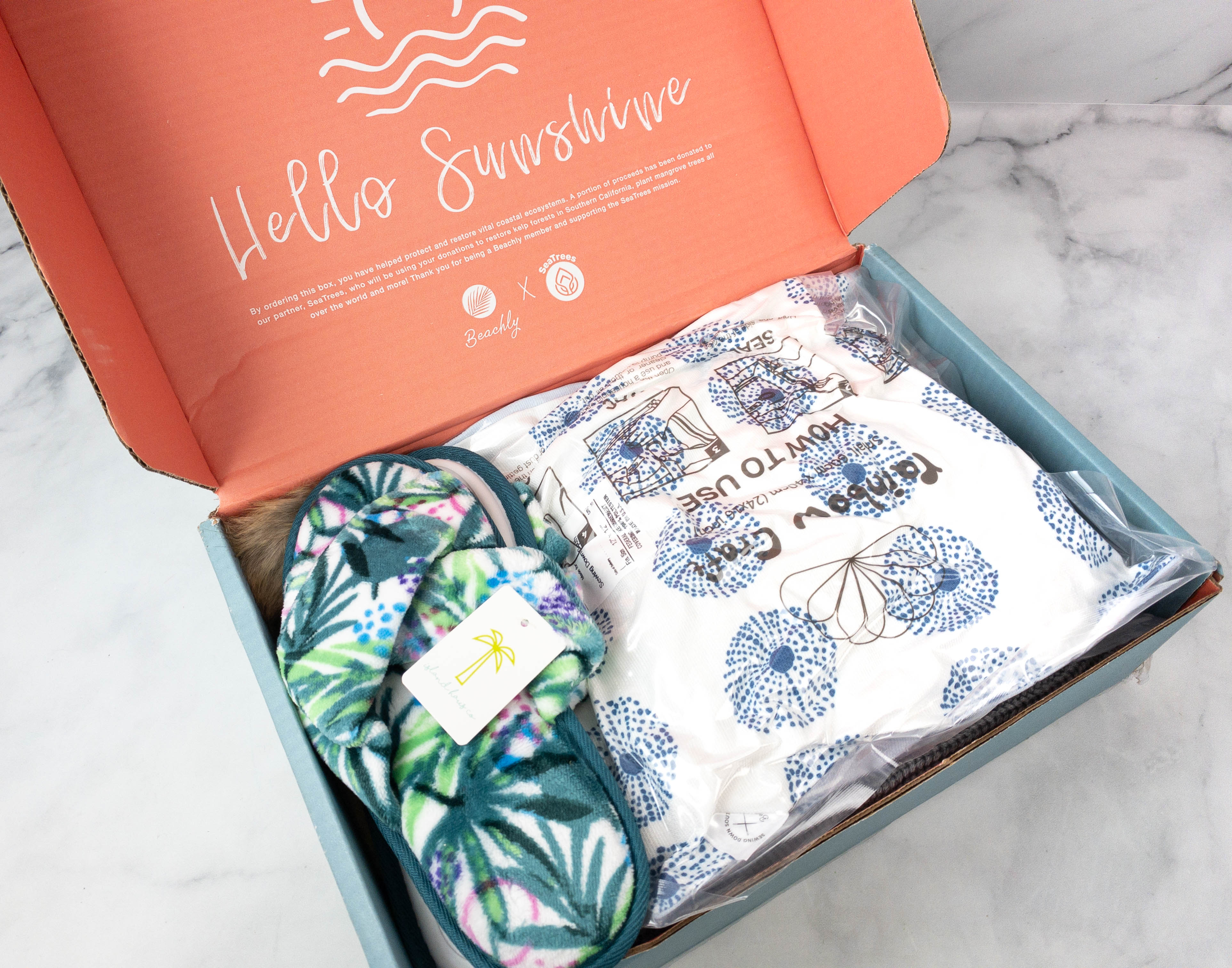 Beachly, formerly Coastal Co., is a quarterly subscription that gives you a dose of the beach lifestyle no matter what season through apparel, accessories, and more. With 6-8 premium items, each box costs $99 and promises a $200+ retail value. Some of the brands they've partnered with include Puravida Bracelets, Aloha, Billabong, DIFF Charitable Eyewear, Havaianas, and more. Proceeds from every box sold fund monthly beach cleanups hosted by Heal The Bay.
What do you think of this quarter's Beachly?