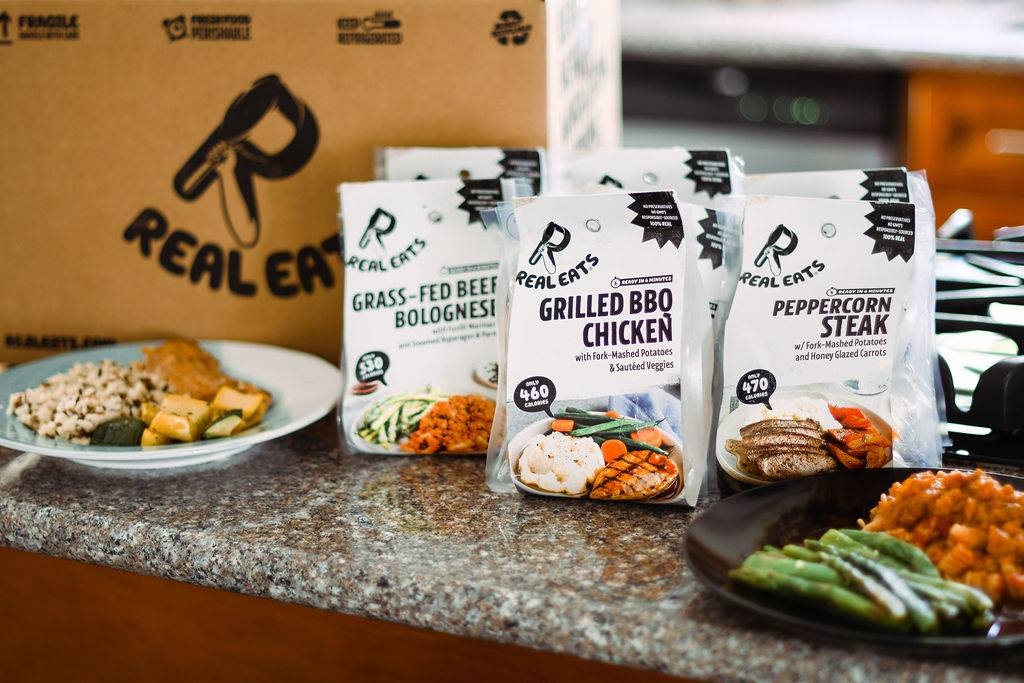 Healthy chef-prepared meals that save you time, reduce food waste, and support local farmers.
RealEats has a Cyber Monday 2021 sale on their sous-vide style prepared real-food meal subscription service! Get 4-12 dinners delivered per week (you can add breakfasts, too).
Save $100 off your first 4 Real Eats boxes when you select your sous-vide RealEats meals with this link and use coupon code: BFCM100. Ends 12/3
That's $40 off your first box, $30 off your second, $20 off your third, and $10 off your fourth box. Or get all meals for $7.99 for your first order with BFCM799
Get the RealEats Cyber Monday Deal!
RealEats is a ready to cook and eat meal delivery subscription service: Get chef-cooked meals delivered right to your door and prepare them faster than you can order take out. No microwave required.
See our RealEats reviews to find out more about this sous vide prepared subscription! We've tried it, and it's easy and tasty!
With meals like Korean BBQ Steak with gently steamed broccoli and stir fry veggie rice and Shredded Chicken Fajitas with cuban black beans and spanish rice you can eat great every night of the week. In addition to dinners and breakfasts, RealEats also offers soups, proteins, sides and greens, drinks and smoothies, and snacks.
You choose your meals from RealEats' current best sellers, seasonal options and fan favorites from their ever-changing weekly menu.
RealEats currently delivers to: Connecticut, Delaware, Illinois, Indiana, Kentucky, Maine, Maryland, Massachusetts, Michigan, New Hampshire, New Jersey, New York, North Carolina, Ohio, Pennsylvania, Rhode Island, South Carolina, Tennessee, Vermont, Virginia, West Virginia.
Are you getting RealEats?