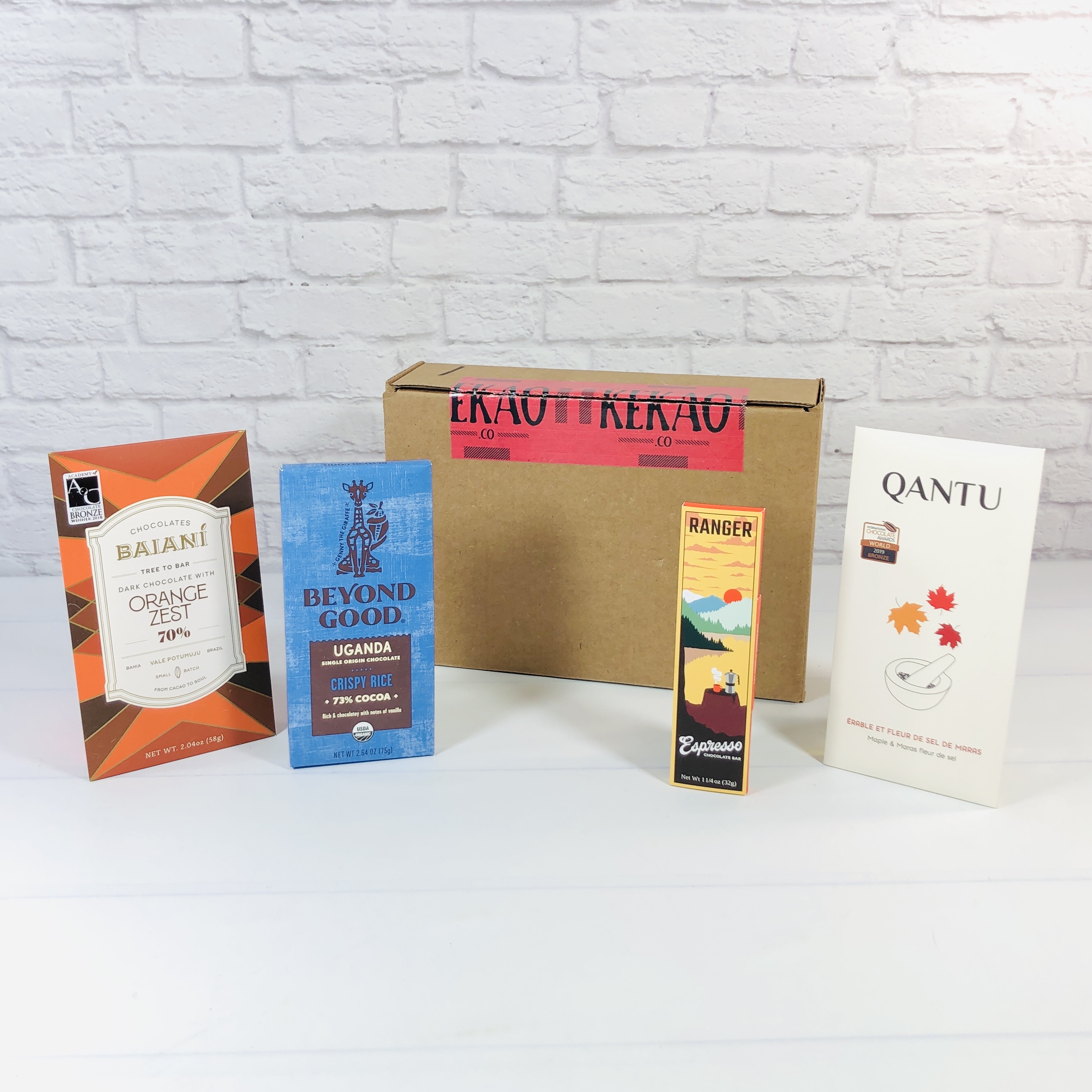 Kekao Box is a monthly shipment of craft chocolates from around the world that helps you discover bars to excite your taste buds! You can expect 4-5 bars in a variety of flavors each month. Kekao is $45.99 a month with discounts for longer subscription terms.
We search the world for the finest craft chocolate bars and bring them right to your doorstep monthly. From rich dark Peruvian chocolate bars to new start-up chocolate bars on the come up, you never know what you'll get inside the box! Each month we will curate 4 to 5 premium specialty crafted chocolate bars.
DEAL: Get $5 off on your first box! Use coupon code HELLO5.
My bars were packed in a burlap bag for that rustic look.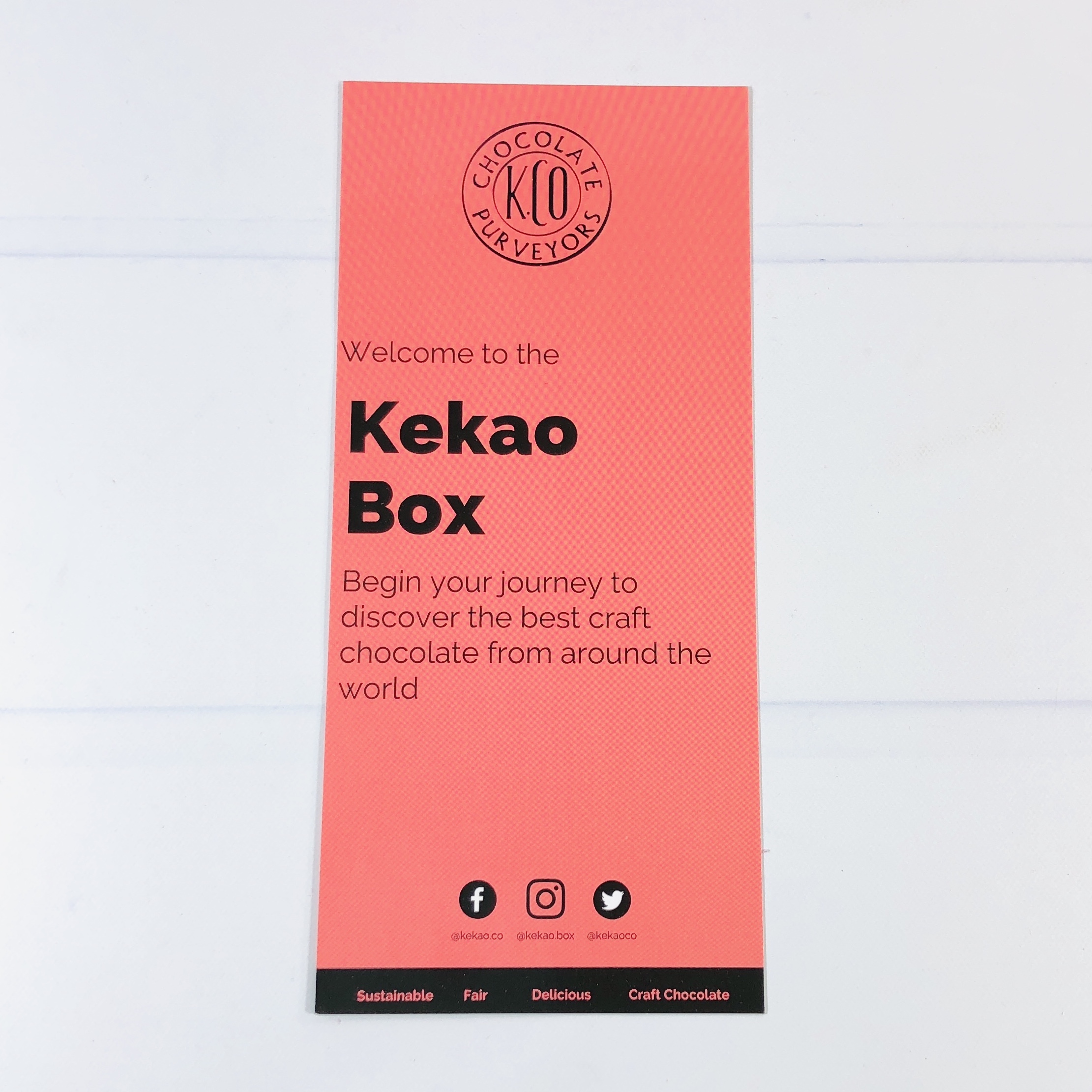 I received a card that touched on a few points about the subscription and that listed the social media sites.
The back of the card gave some tasting tips to help me enjoy my chocolate, it's a whole experience!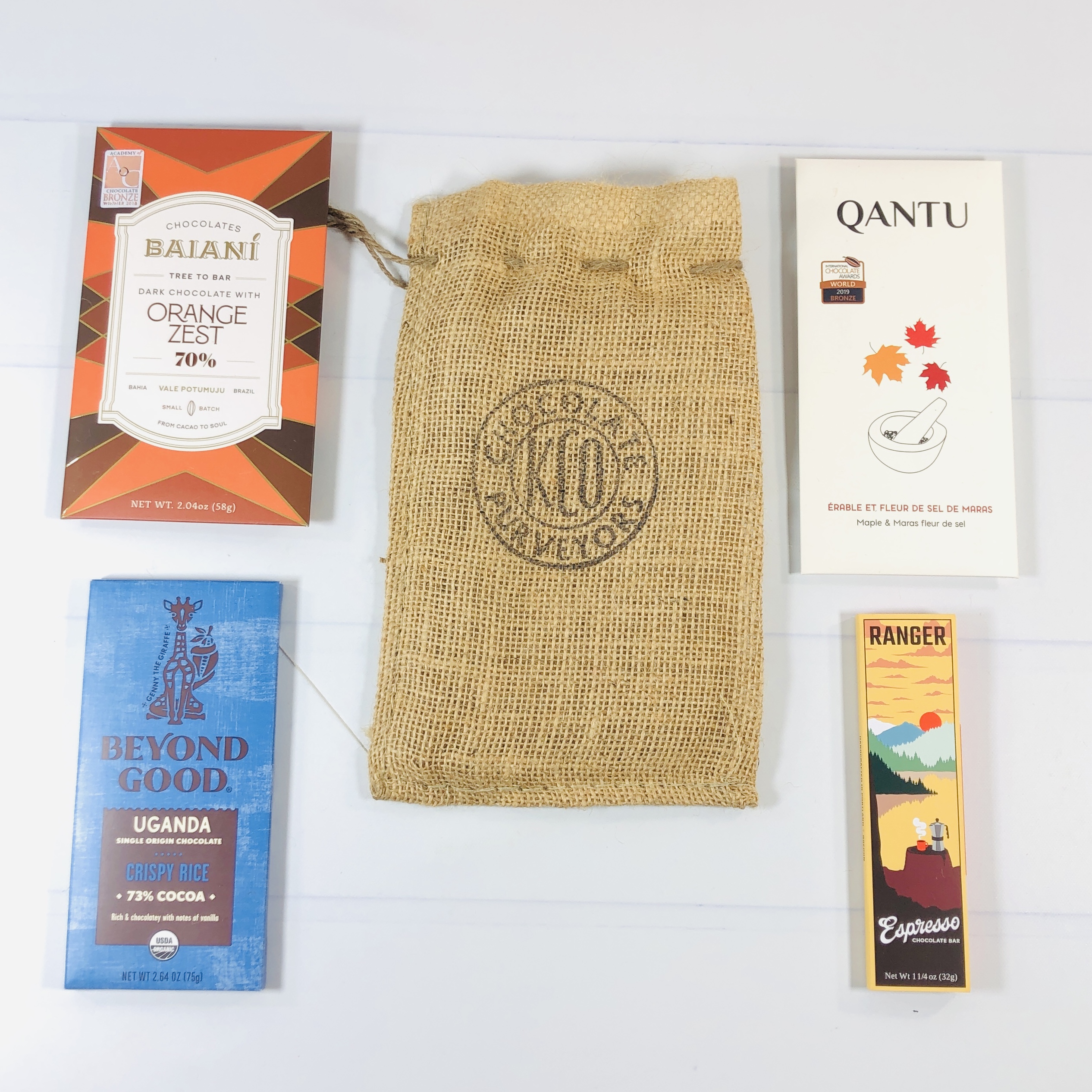 Everything in my box!
Ranger Espresso Chocolate Bar ($6) While I'm not a coffee drinker for the most part (Frappuccino-types of drinks or the occasional mocha being the exception), I do like coffee in foods, like ice cream or tiramisu. Have you tried the chocolate-covered coffee beans from The Human Bean? Delicious, but very strong on the coffee flavor. This bar has just a hint of coffee and it lets the chocolate take the starring role.
Look at those ingredients, so simple. It doesn't list the percent of chocolate but it is rather dark, maybe 60-65%? (Edit: I discovered it's 74%).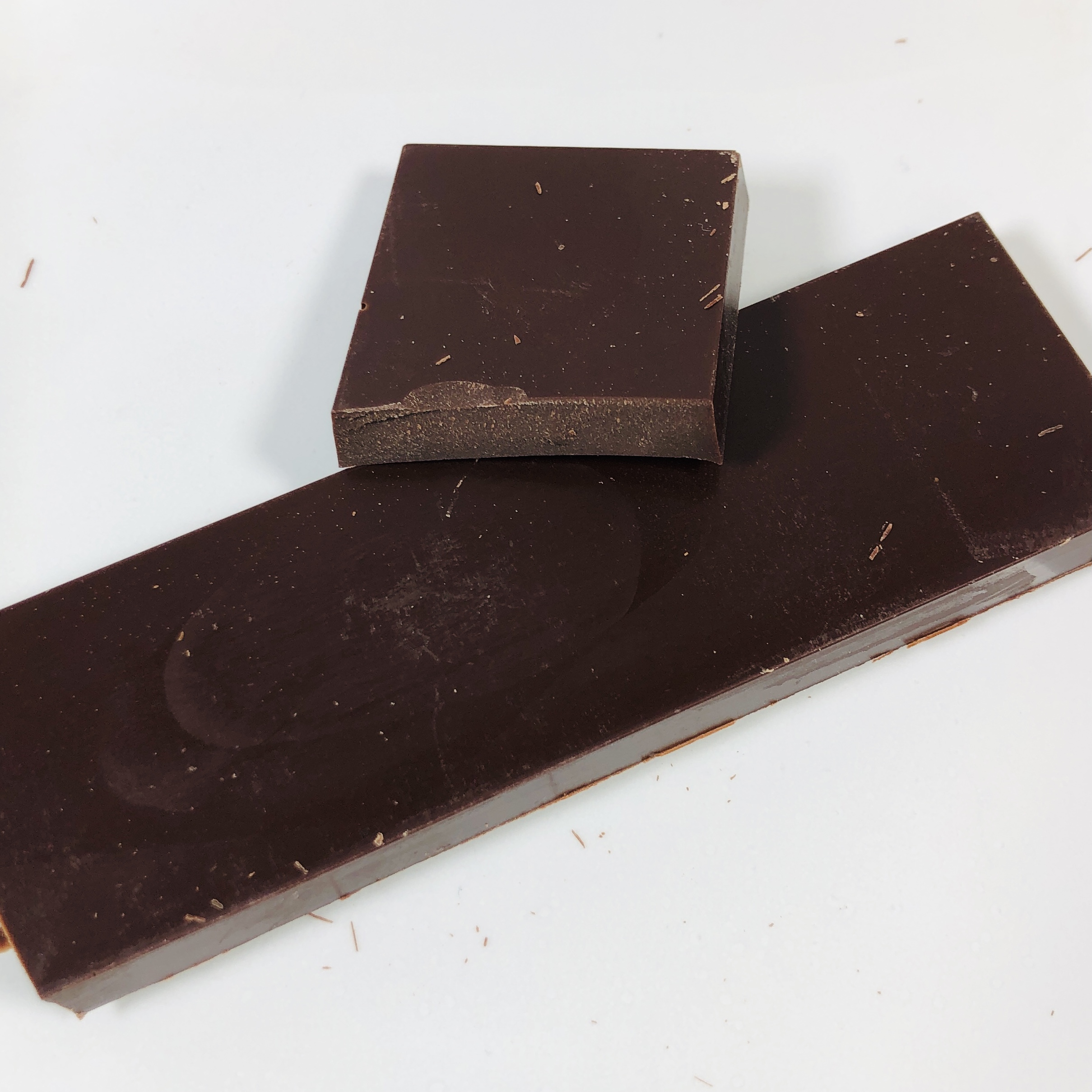 The snap is good but it does take some effort to bite down on this beautiful bar. Again, not much in the way of espresso flavor here, I think it supports the dark chocolate and I don't think I experienced coffee breath afterwards.
Qantu Chocolate ($13) The chocolate from this bar comes from Peru and it has won both silver and bronze medals from international organizations.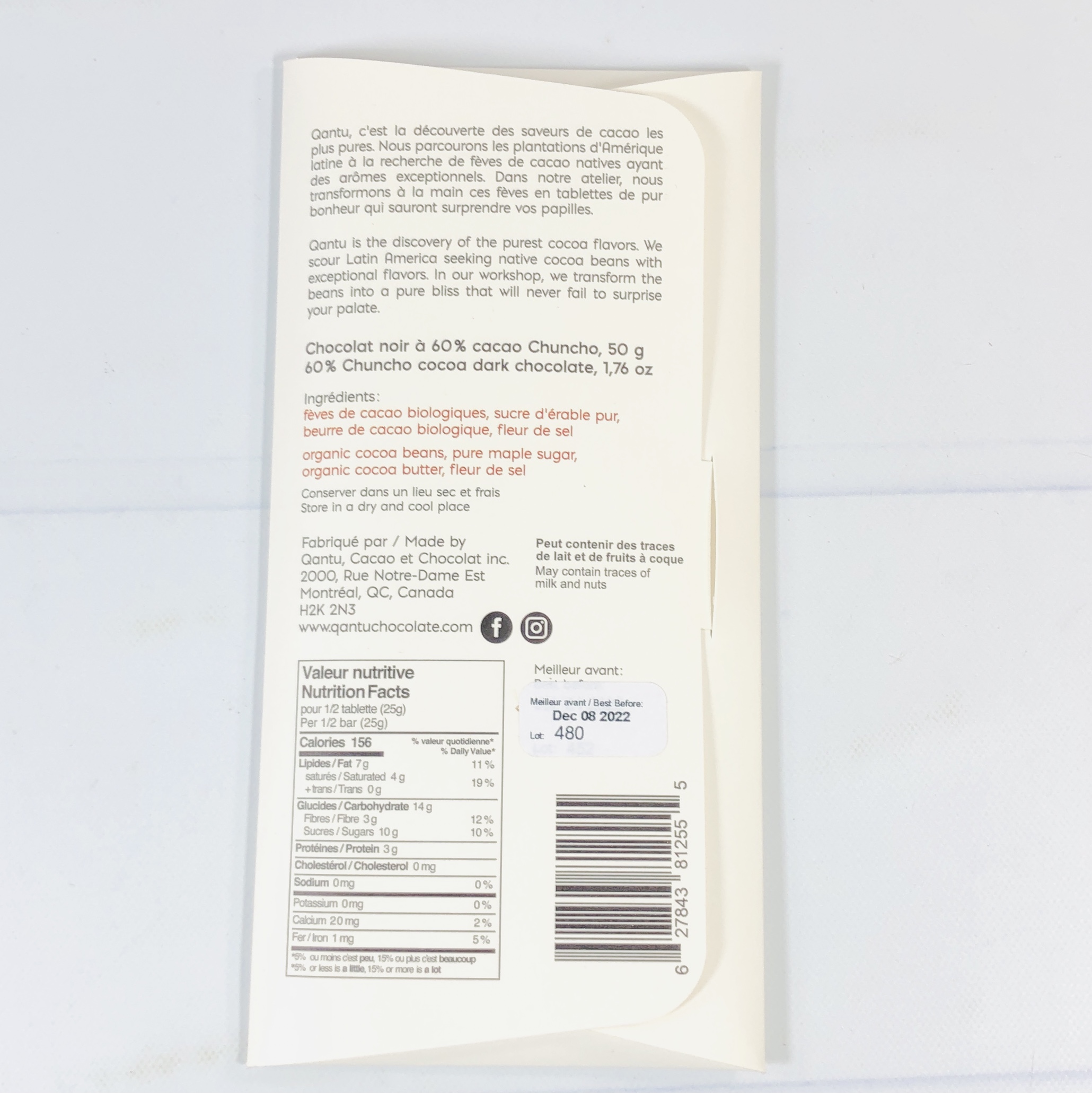 The bar is 60% chocolate making it a bittersweet type. The other ingredients are maple sugar, cocoa butter, and sea salt.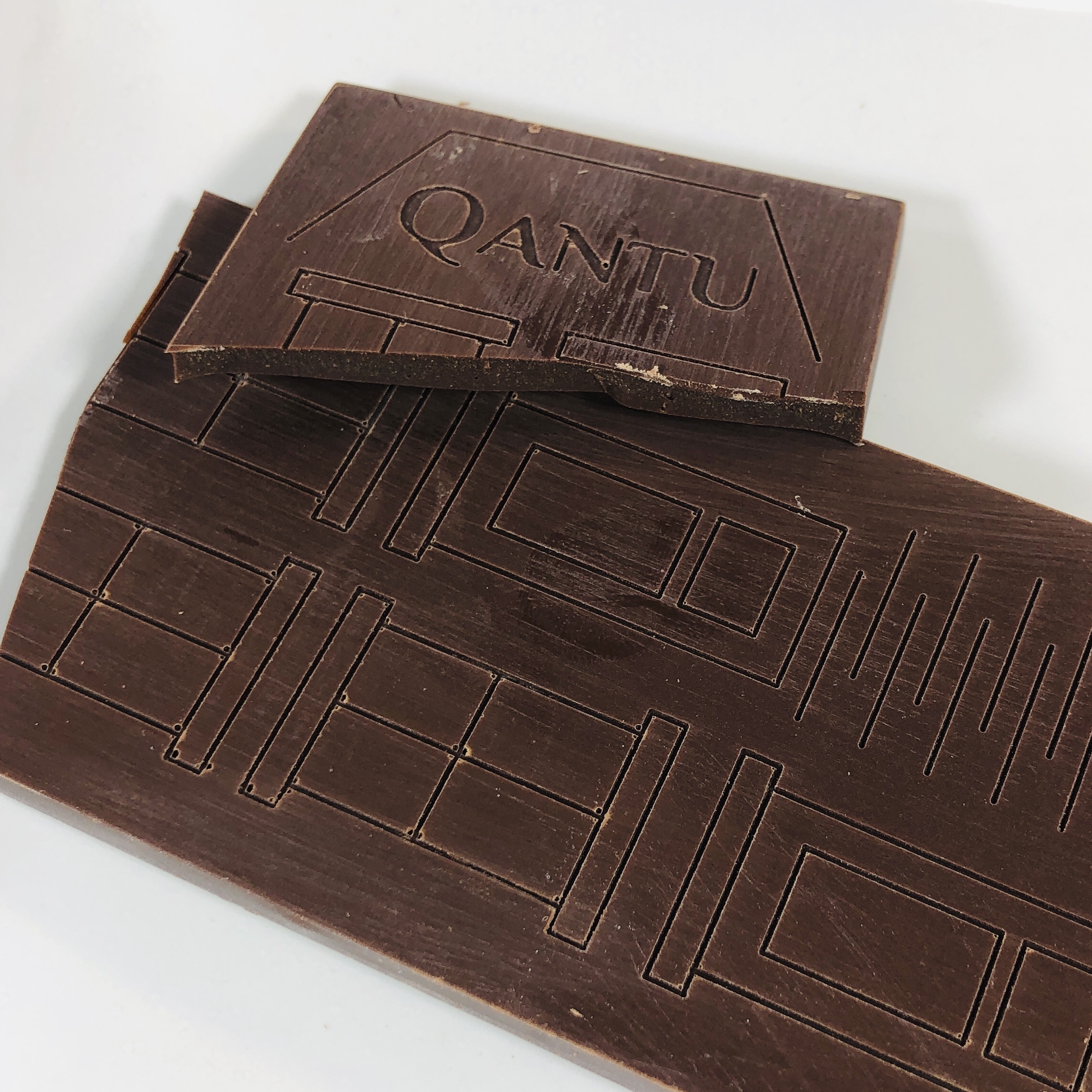 One thing I noticed was the audible snap when I broke the bar, it was so satisfying! It didn't melt as soon as it hit the tongue, but took its time and let the flavor unfold. It was creamy and smooth, I think the chocolate was the star here but there was an interesting yet subdued note from the maple and the salt wasn't very noticeable, so overall it was a wonderfully balanced bar, nothing artificial in its flavor and no bitterness despite the type.
Chocolates Bailani Orange Zest 70% ($8.50) Orange and chocolate is such a classic flavor combination! This bar comes from Brazil and has 70% cacao.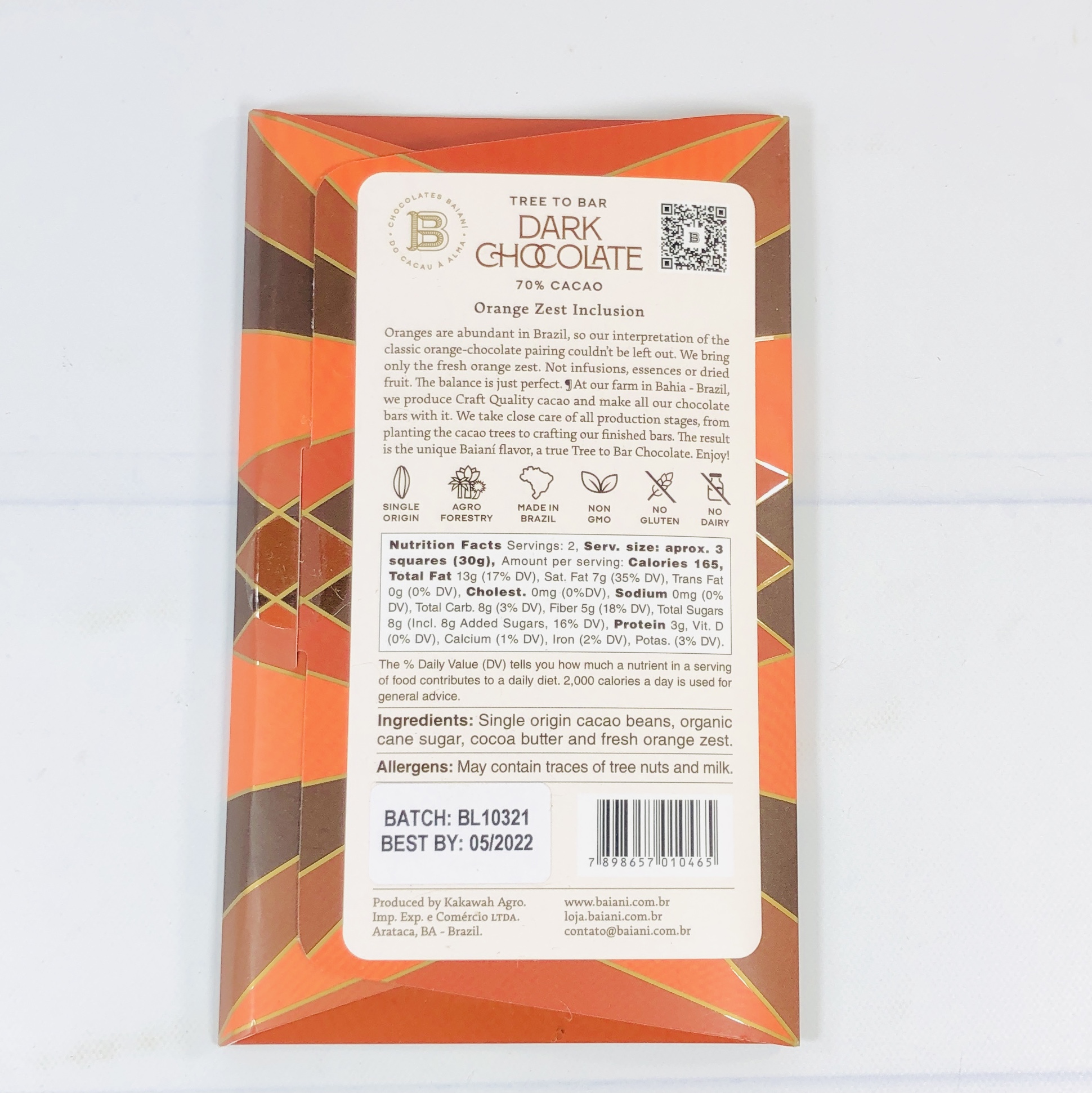 Cacao, sugar, cocoa butter, and orange zest are the only ingredients.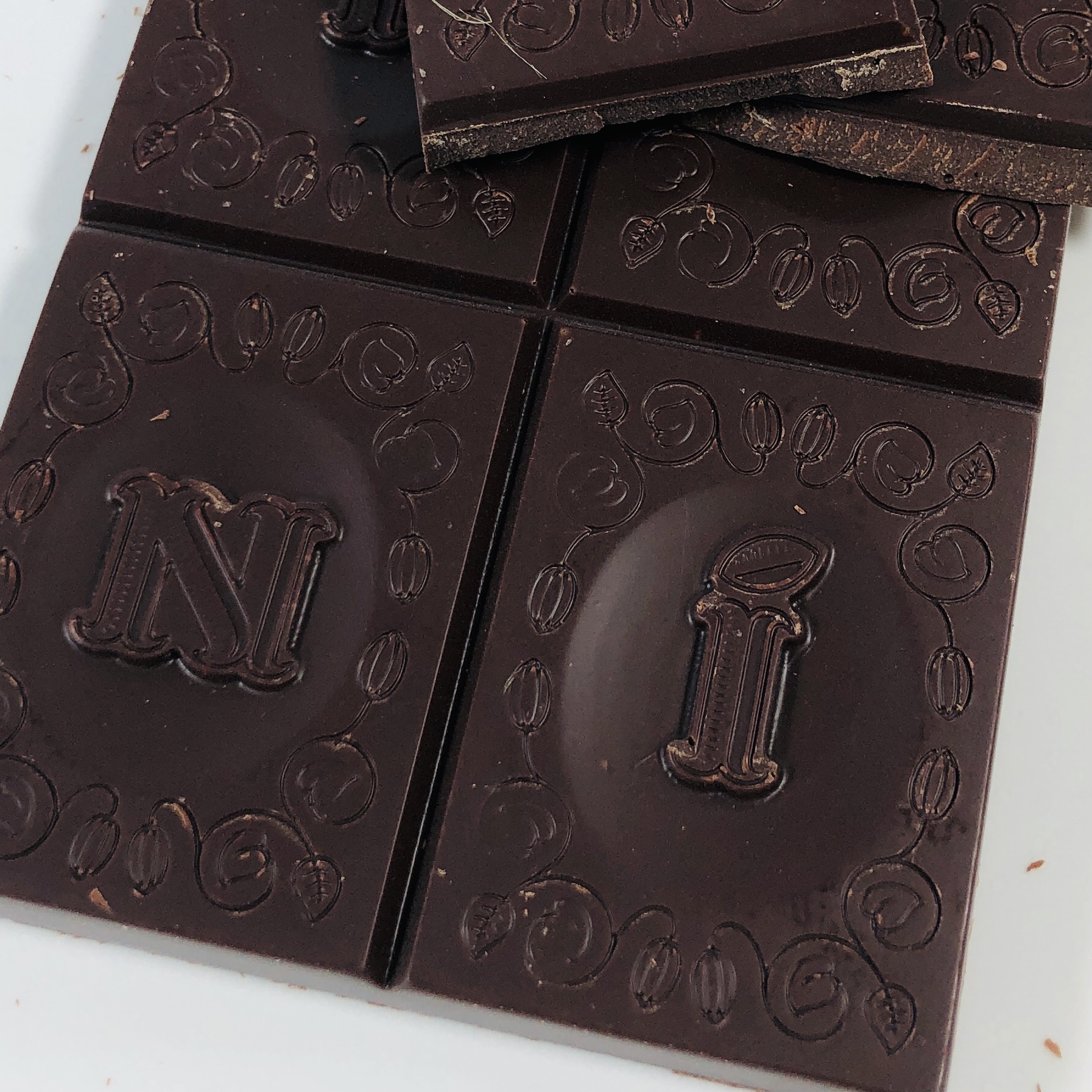 This was certainly the prettiest bar of the box! Once again we have smooth, rich chocolate and this one is enhanced with bits of dried orange peel which gives it some texture. What a special treat for all of the senses!
Beyond Good Uganda Single Origin Chocolate ($4.50) This bar has the highest listed amount of cacao, 73%, and has a deep, rich flavor with fruity notes.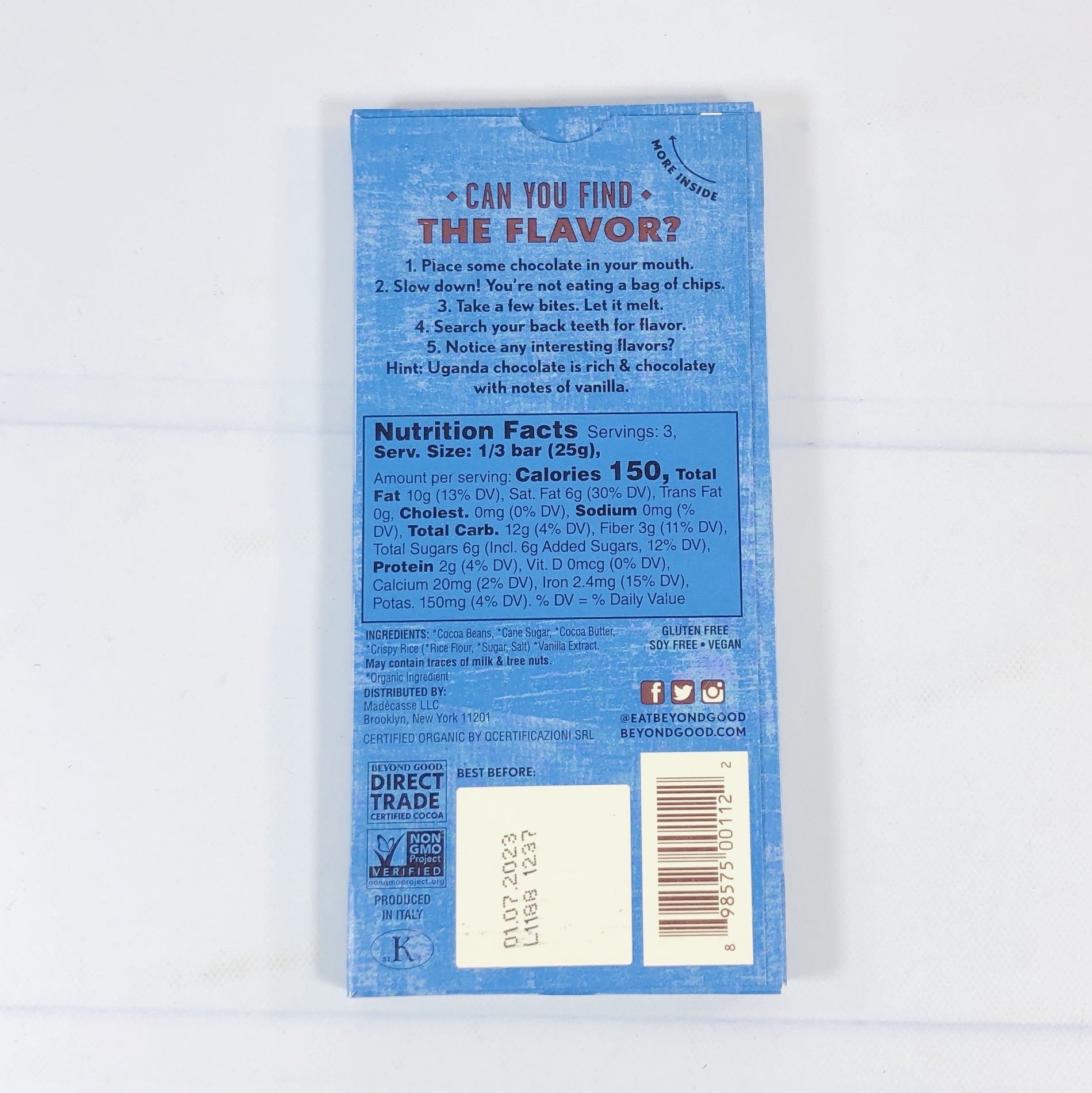 Keep in mind that this bar has 3 servings. I like the tasting tips here. The inside of the box has a QR code and you can read all about their work in Uganda after scanning.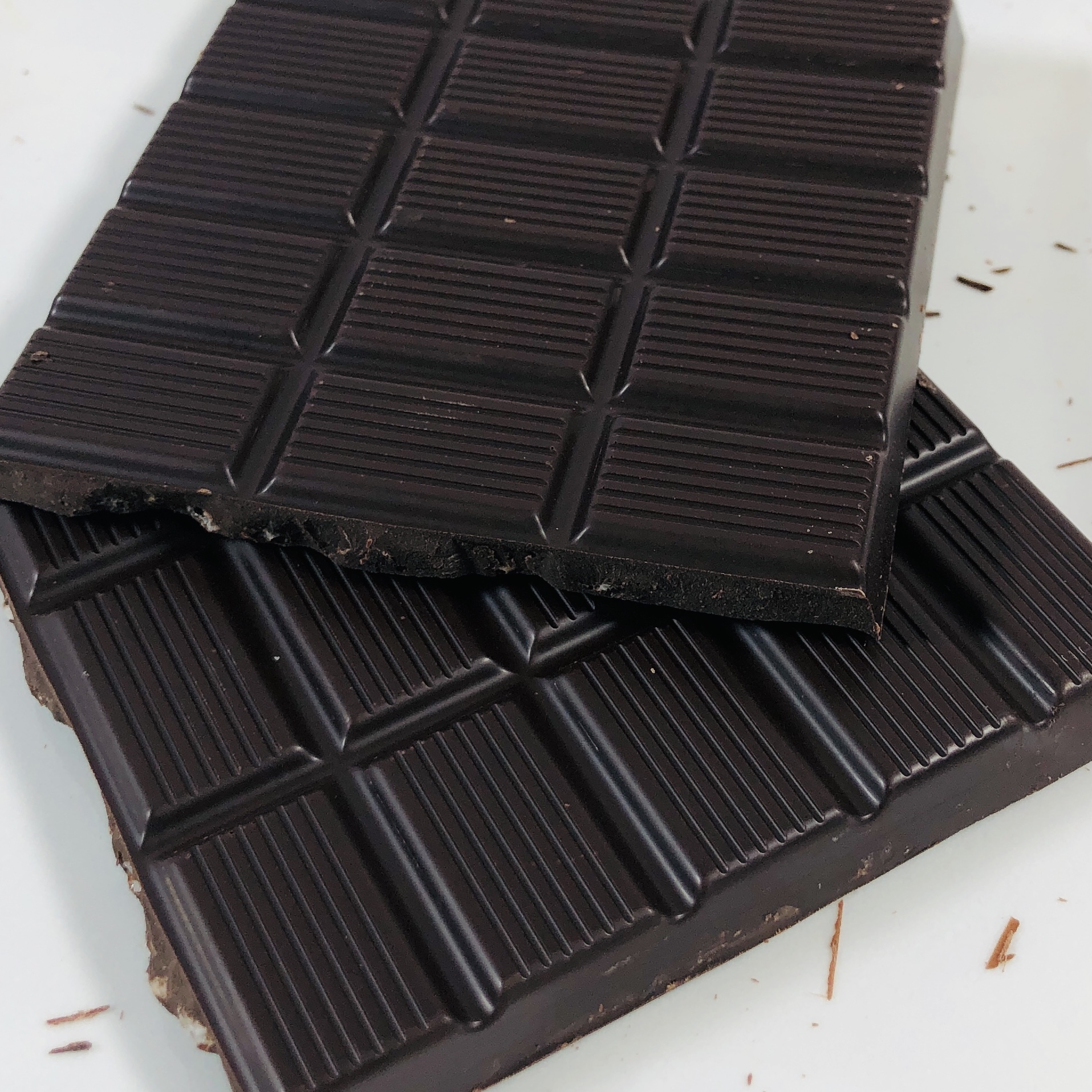 Think of this as an upgraded version of a Crunch Bar! There is more chocolate than rice but it gives it a nice crispy texture, but those fruity notes, yum!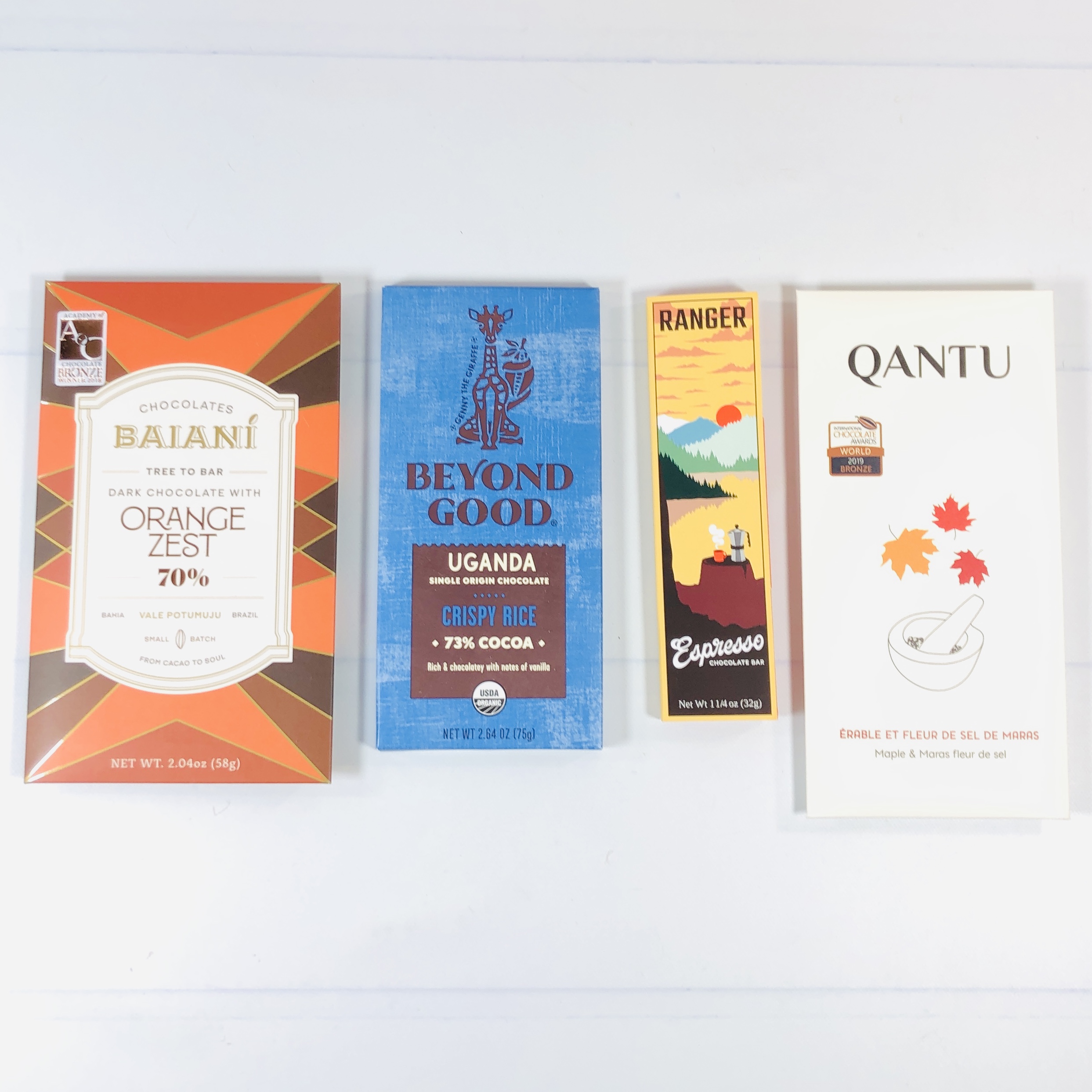 If you are looking for excellent craft chocolate bars then consider Kekao Box, because the chocolates they sent were exquisite! I passed them around after Thanksgiving dinner and everyone was impressed at the quality and flavor, with the orange zest bar being the clear favorite (but sea salt maple was a close second, at least for me). The tasting card reminded me to use all of my senses while enjoying the bar and I made a conscious choice to sit quietly while eating them, rather than munching mindlessly in front of the TV (I'll use my grocery store bars for that). I would never have known about these chocolate brands without Kekao Box, I enjoy the discovery aspect almost as much as the chocolate itself!
What do you think of the Kekao Box?