We have the full reveal for the January 2022 Japan Crate, a Japanese snack subscription box! The theme is HAPPY NEW YEAR!
Hello 2022! This month's crate is jam-packed with winter exclusives, a handful of Hokkaido specialties, and lots of seasonal strawberry snacks! We hope it's just a sneak peek of how fantastic 2022 is going to be!
DEAL: Save $3 on your first Premium crate! Use coupon code HELLO.
Get a FREE Holiday Stocking Surprise Gift with your First Premium Box! Just use this link and use the coupon code SURPRISE at checkout!
Each Premium Crate will include:
Pistachio Kit Kats 
Nibble away on Japan's NEWEST flavor: Pistachio Kit Kats!

This limited-edition winter blend the taste of pistachios with milk chocolate for an unmistakable flavor. Keep them all to yourself, or use them as friendly and tasty gifts to celebrate the new year!

The entire pack comes in your crate!
Koala's March (Koala's Café Cocoa) 
Koalachan is heading to his local café for a cup of hot cocoa! Enjoy this cozy café excursion from the comfort of your home with these new hot cocoa-flavored koala-shaped cookies! 🍪 😋 Are you sharing these or taking them all for yourself?
Calbee Winter Powder Snow Salt Flavor
Calbee's winter-edition potato chips are said to sound like stepping on crisp fresh snow, and they're exclusively made from Hokkaido potatoes. Who knew you could find your very own winter wonderland in a packet of potato chips?
Caramel Corn: Strawberry Condensed Milk Flavor
Drizzled with strawberry-flavored condensed milk. These crispy caramel corn snacks use real Amaou strawberries, known as the 'King of Strawberries', from Fukuoka. This, along with the condensed milk from Hokkaido, gives them a sweet and tangy taste that you're sure to enjoy!
Shiruko Drink
Popular around this time of year, Shiruko is a traditional Japanese dessert made from azuki beans from Hokkaido. Famous for its smooth, sweet, and sticky taste, it's a perfect winter treat!
Chocolate Mini Crepes
Sit back and savor these thin and crispy butter cookies that are wrapped around a whipped white-chocolate filling. The chocolate will melt in your mouth as soon as you take that first crispy bite!
Plus more!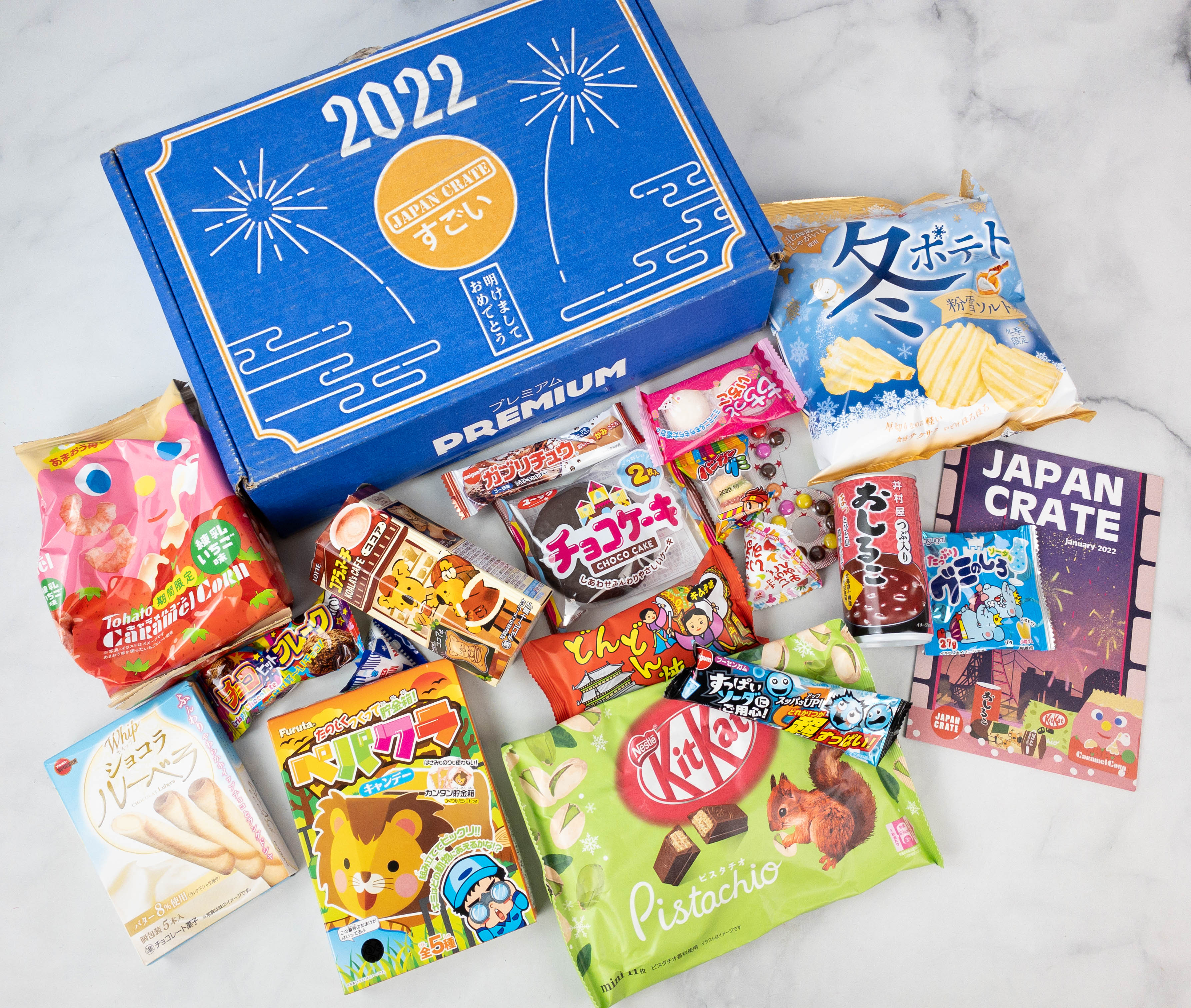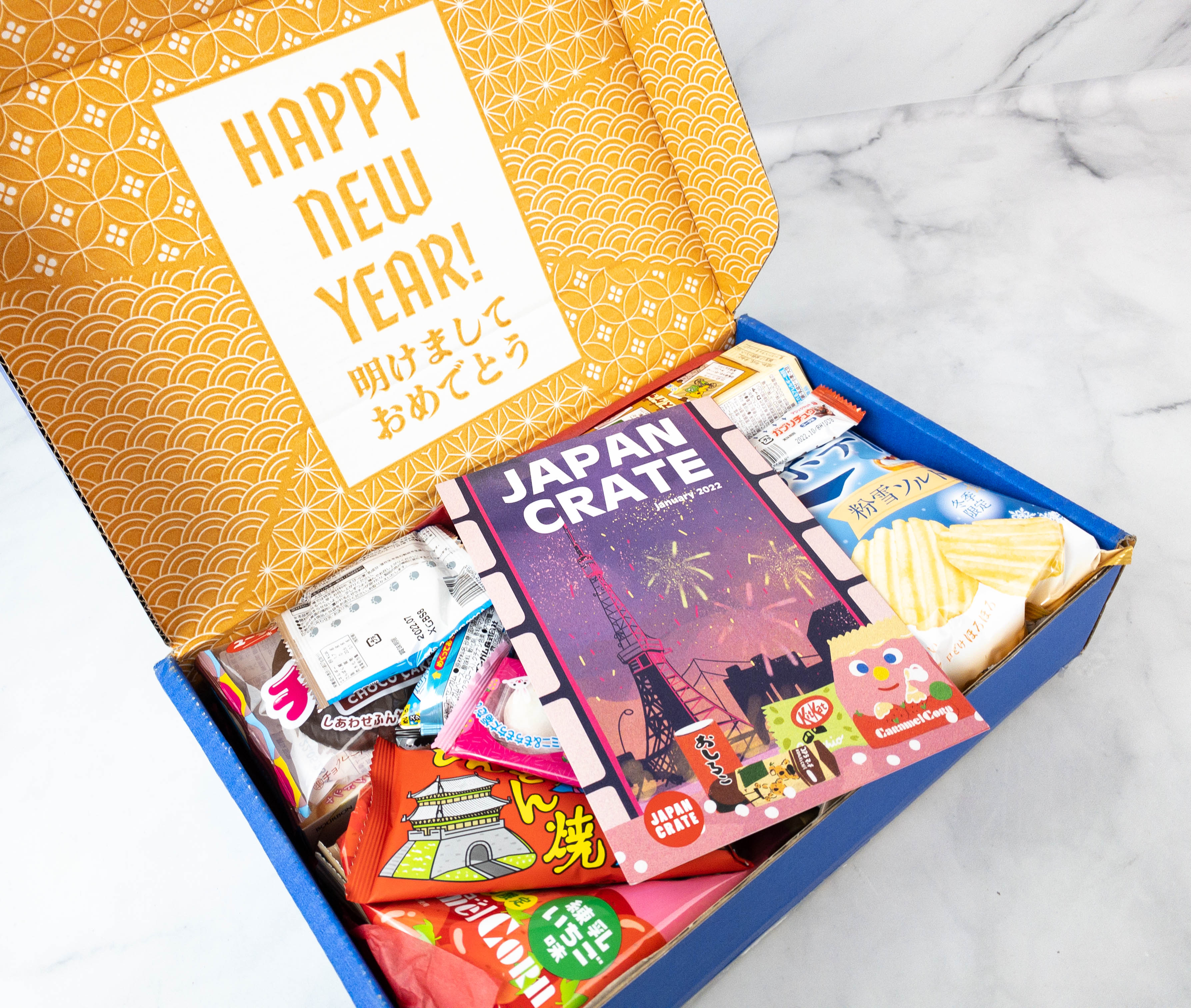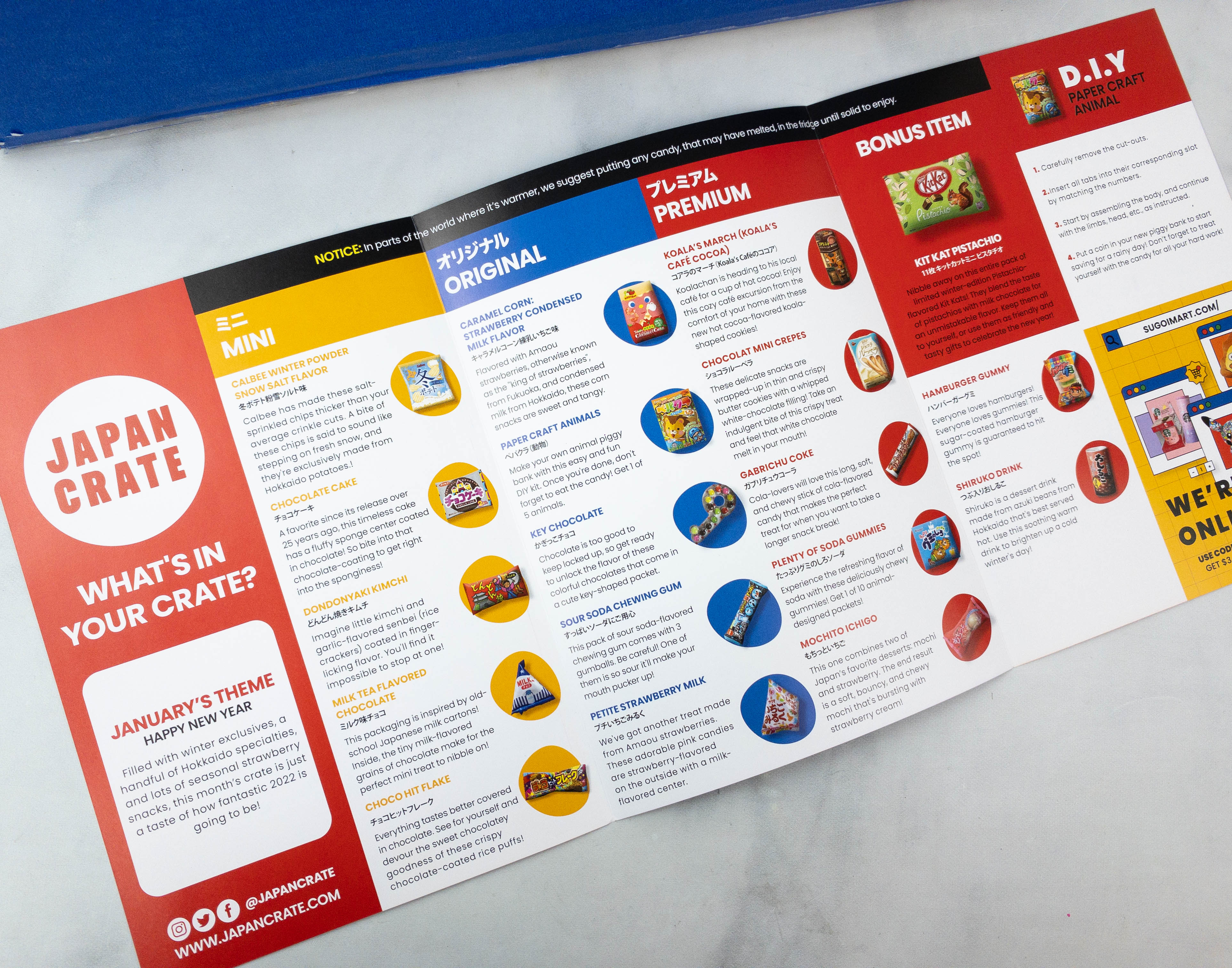 Japan Crate offers three subscription levels – Mini ($22.95 per month), Original ($35.95 per month), and Premium ($49.95 per month).  See all our Japan Crate reviews to find out more! Japan Crate recreates the excitement of exploring Japan through sending everything Japan!
What do you think of the Japan Crate spoilers?