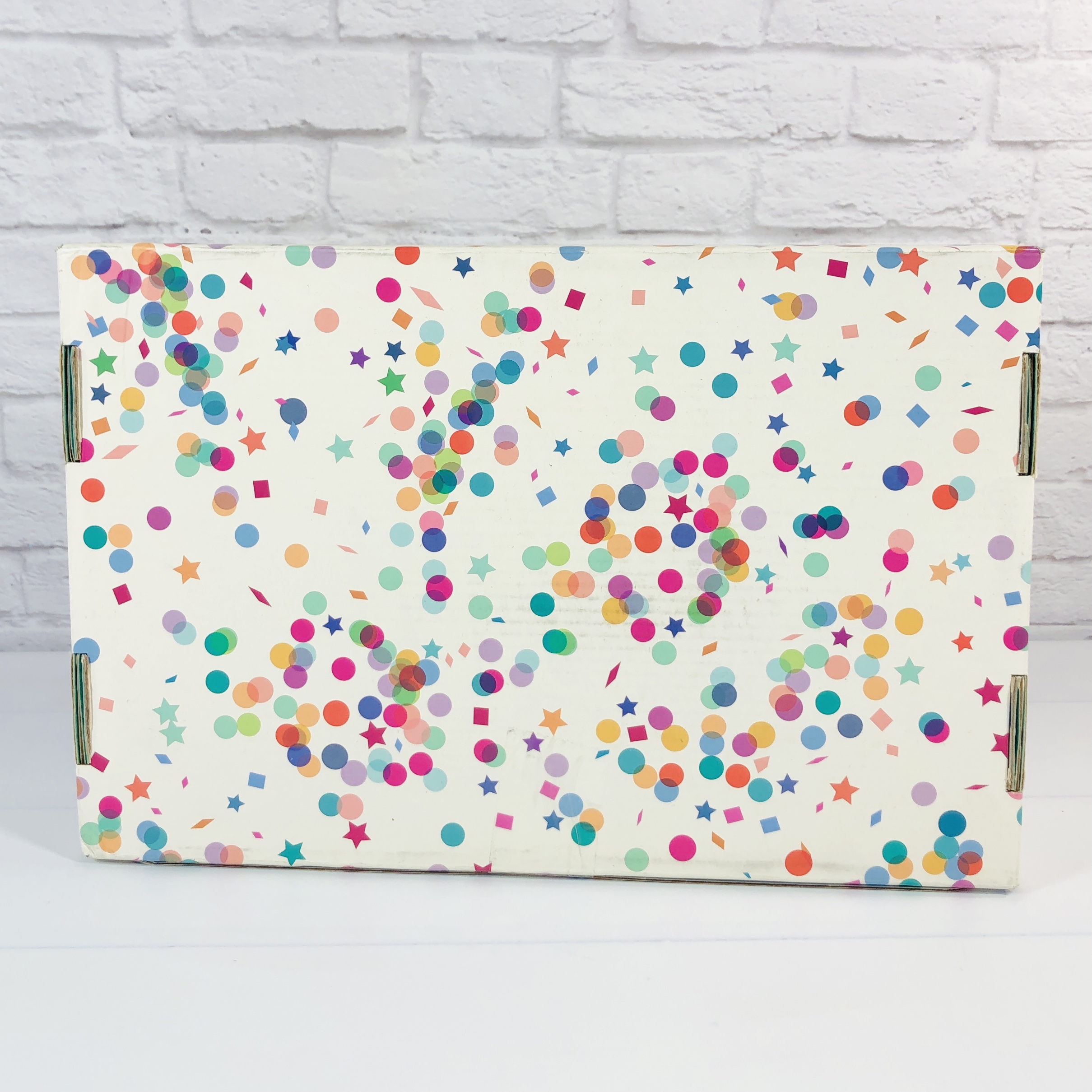 Erin Condren's Seasonal Surprise Box is a quarterly planner accessories and stationery box featuring early access items, popular accessories, and exclusive surprises from Erin Condren. This box isn't available by subscription; you must purchase each box individually. This box usually sells out quickly but click here and tap that blue bell to get notified when the next box becomes available! The box is $40 and includes free shipping to the US. NOTE: The box should ship by late November.
Our Seasonal Surprise Box is a hand-picked assortment of sneak peeks, exclusives, and best-selling items in a beautiful, reversible, giftable box. This is a special edition, can't-miss collection bursting with wonderful winter surprises!
DEAL: FYI – if you use this referral link to register for the site, you'll get a $10 coupon code emailed to you. It may not work on the box purchase. You can use it on pretty much anything on the site.
The inside of the box has an inspirational saying printed in metallic. You can turn the box inside out and have the saying on the outside if you would like to use it for storage (see later in the review)! The items were wrapped in tissue paper and bubble wrap and arrived in perfect condition.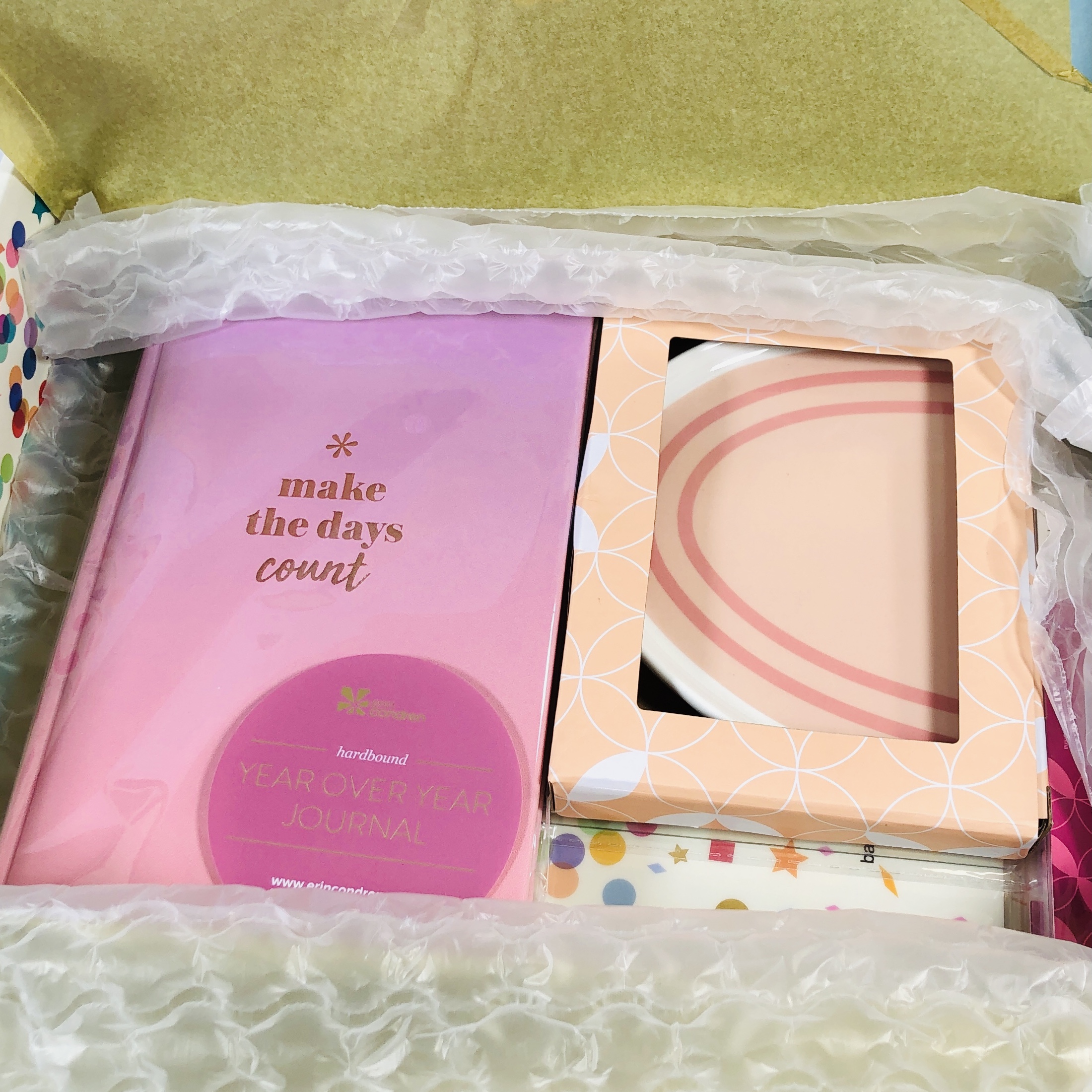 First peek!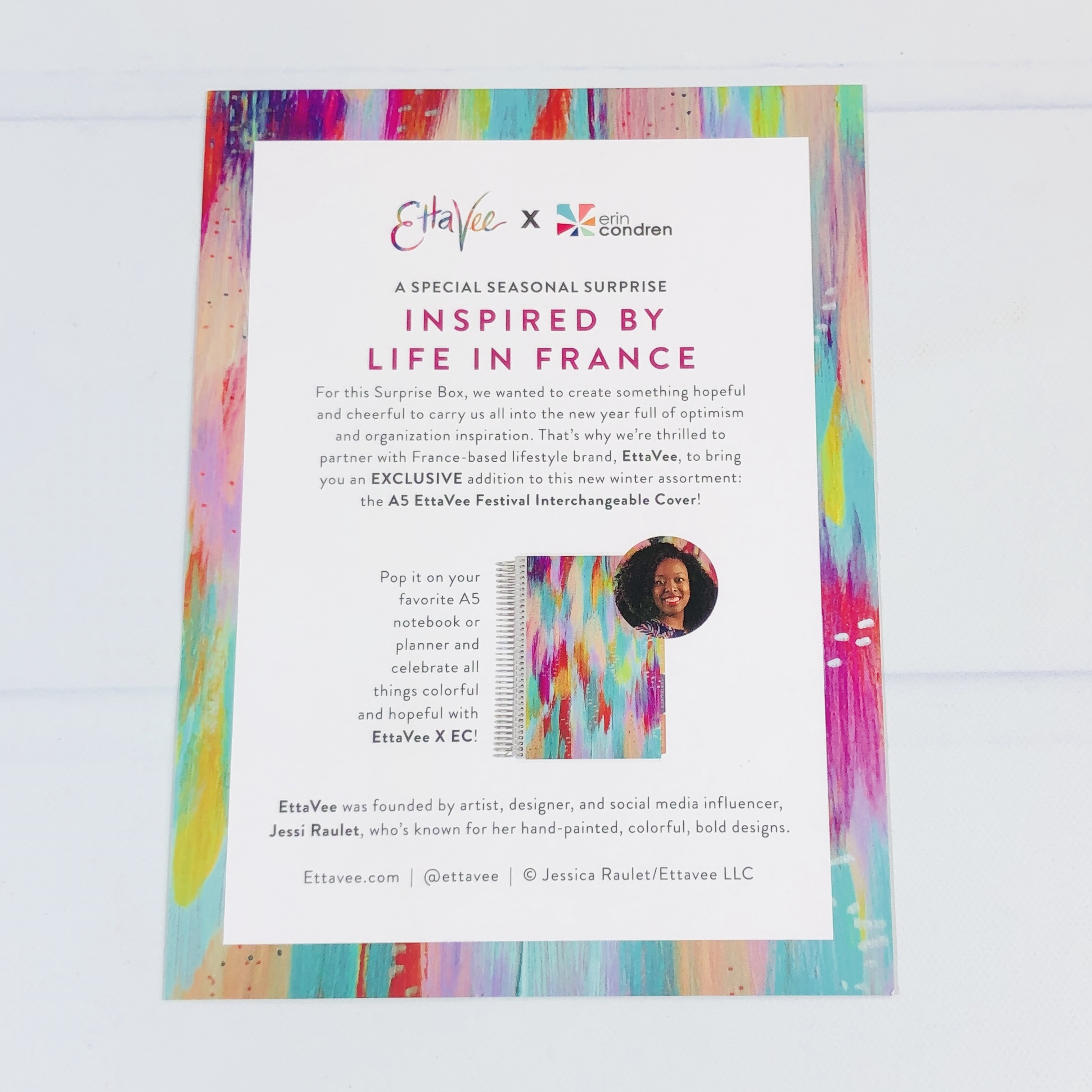 An item in this box was made in partnership with French lifestyle brand EttaVee.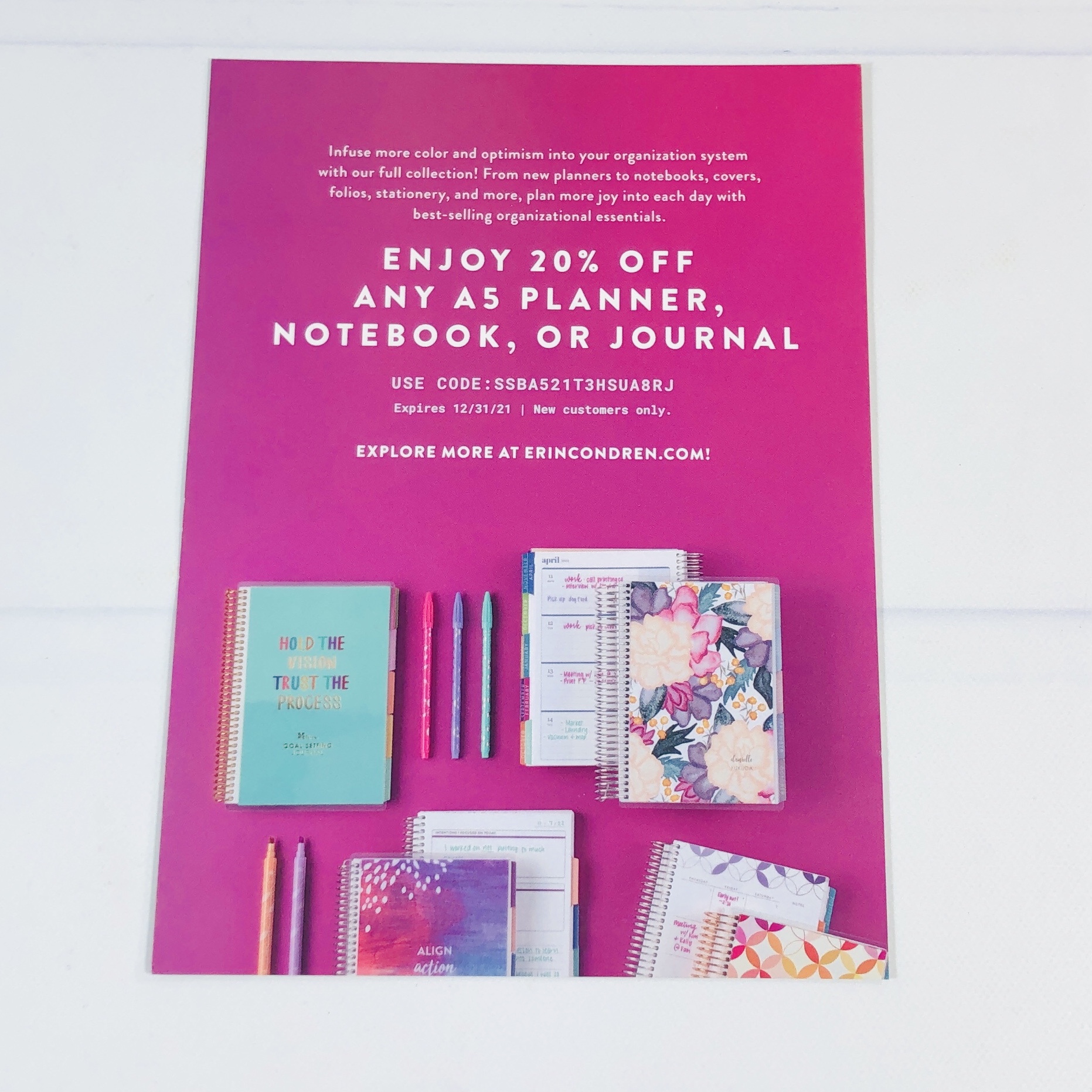 A coupon code was on the back.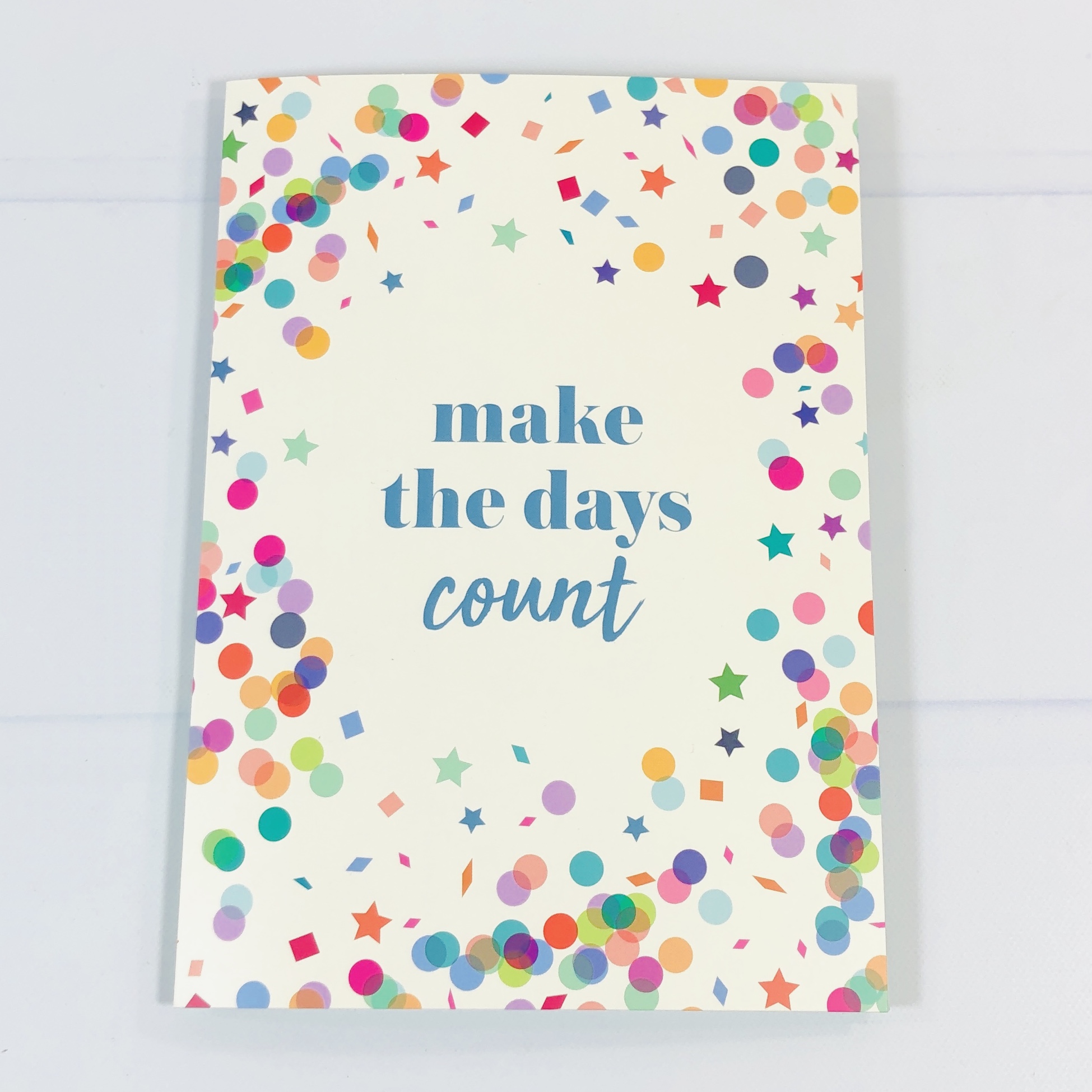 The theme for the Winter 2021 Box is MAKE THE DAYS COUNT!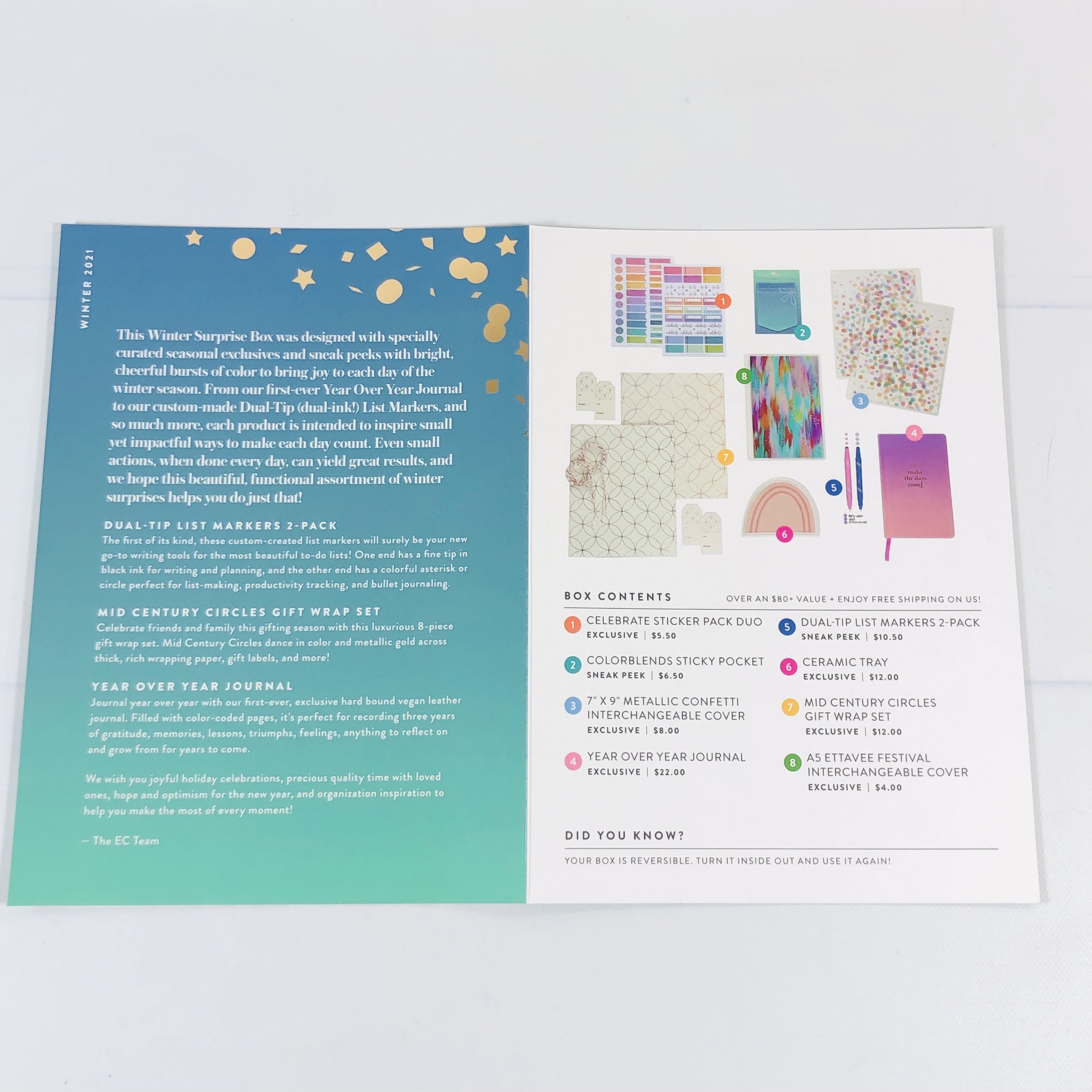 On the inside I found a picture list of all the items included. Some of the items may be available at Erin Condren retail locations, some may be coming soon, and others are exclusive to the box.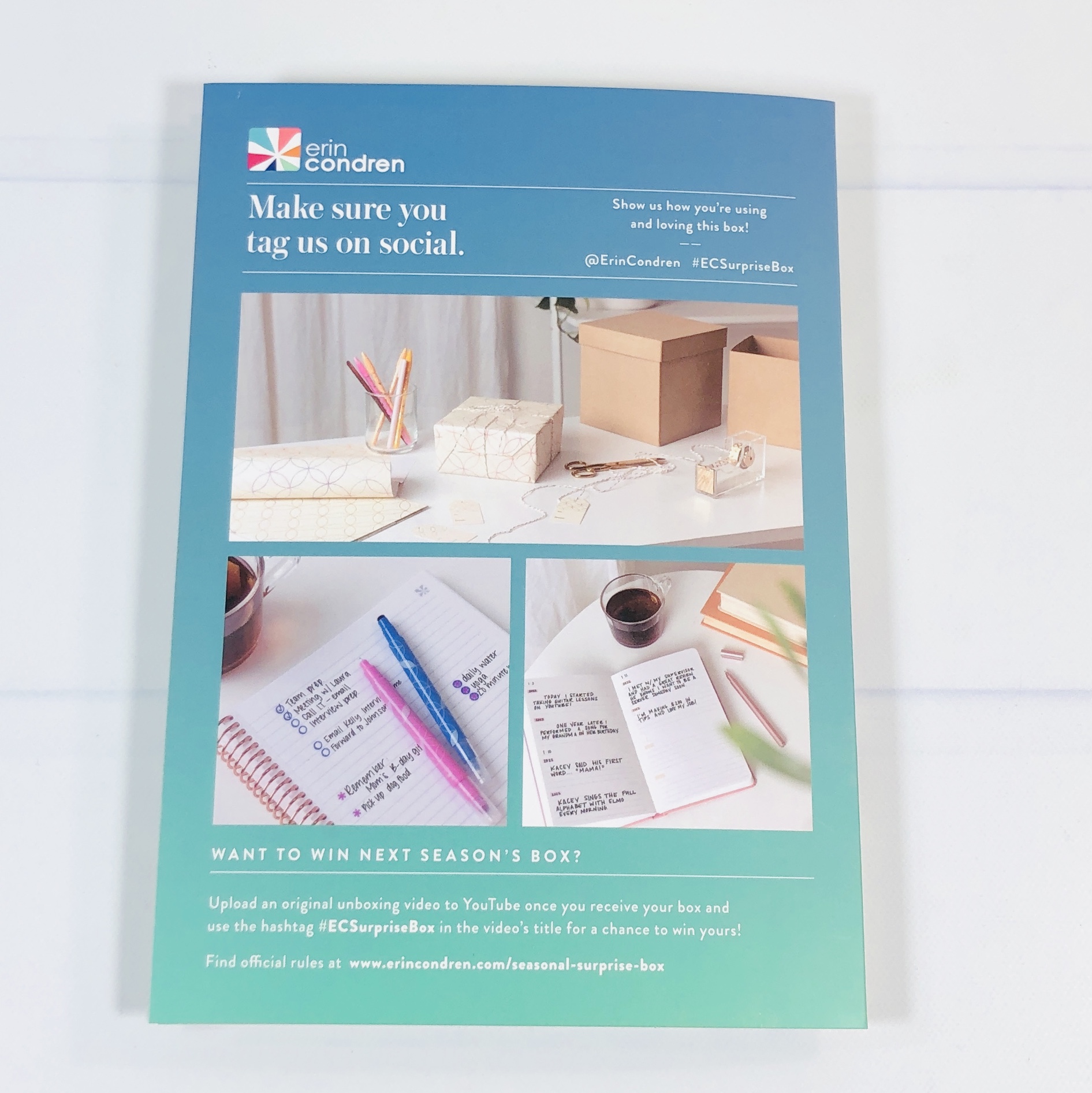 It also described how you can win a box by posting to social media!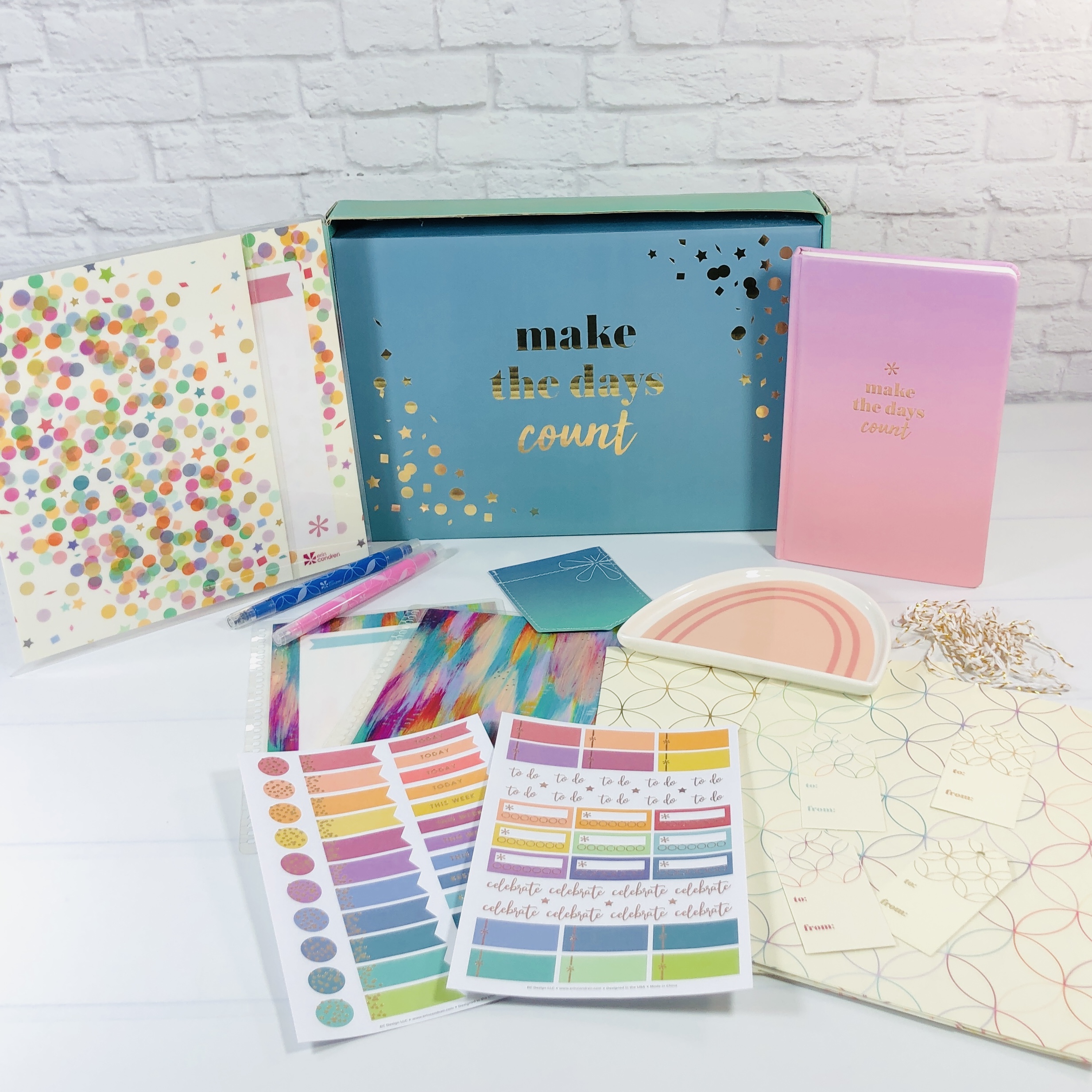 Everything in my box!
Celebrate Sticker Pack Duo ($5.50, exclusive) I can't seem to get enough of Erin Condren's sticker sheets, they are so cute and also very helpful.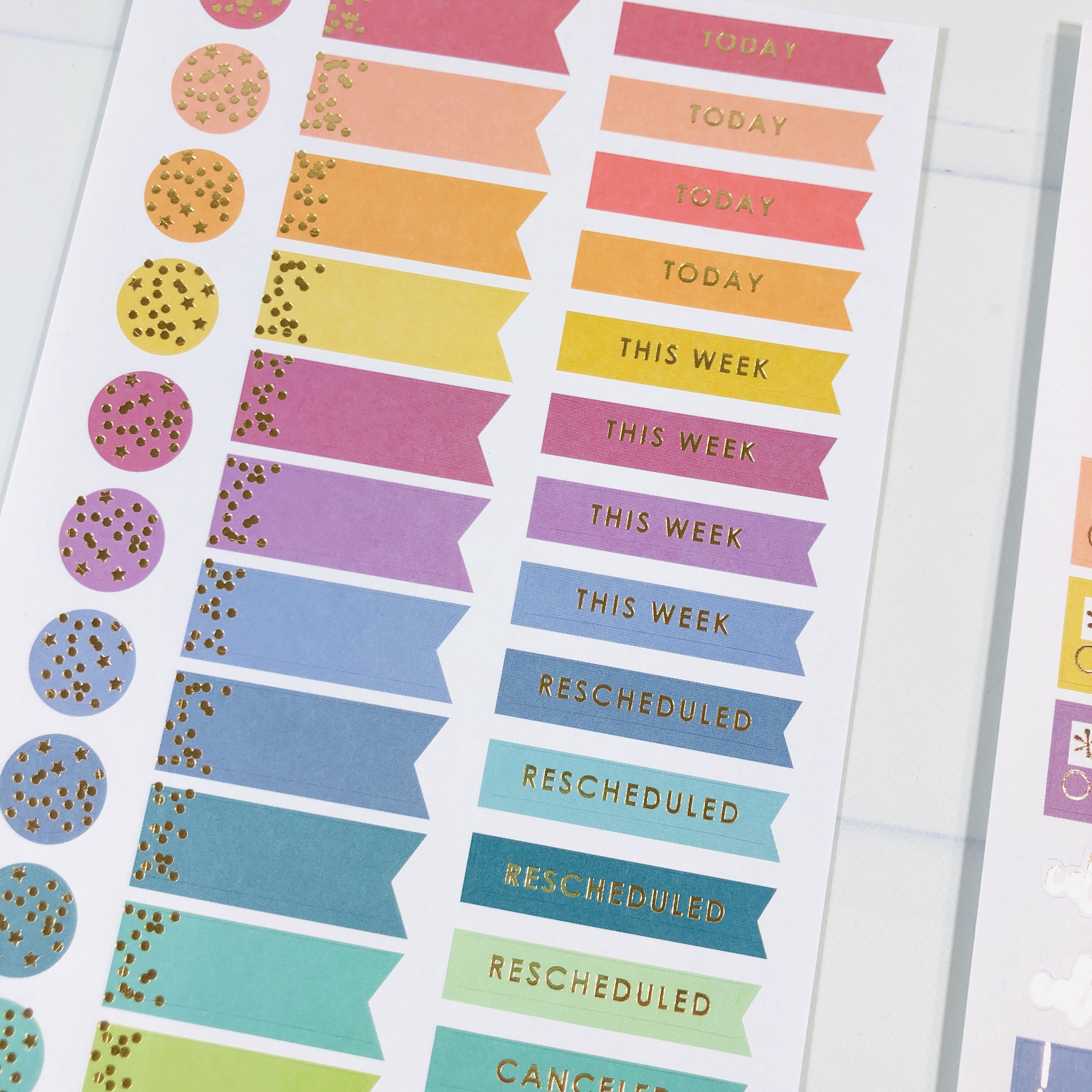 These flags and other shapes have metallic gold touches.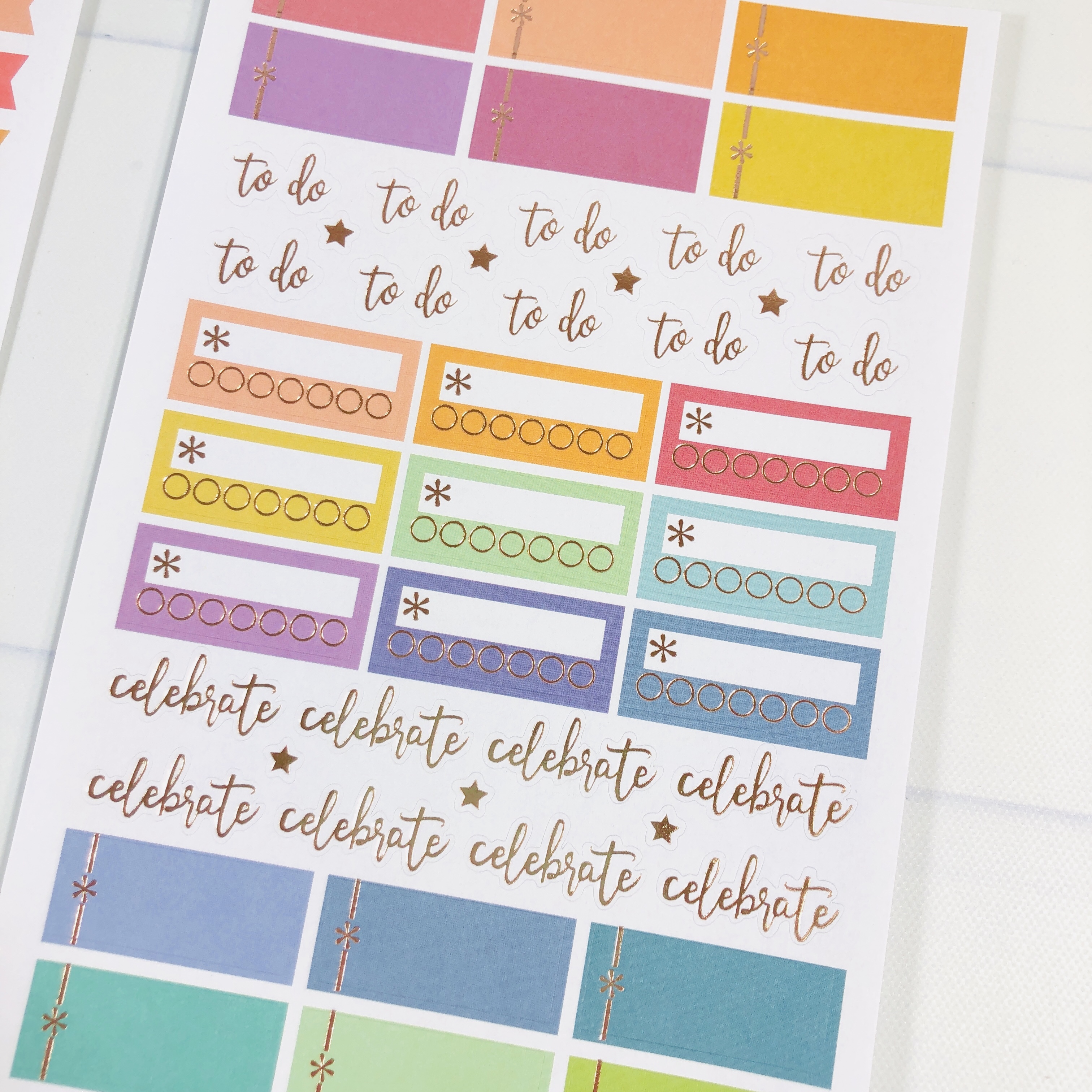 This sheet has metallic rose gold touches and will help me note celebrations and to-do items.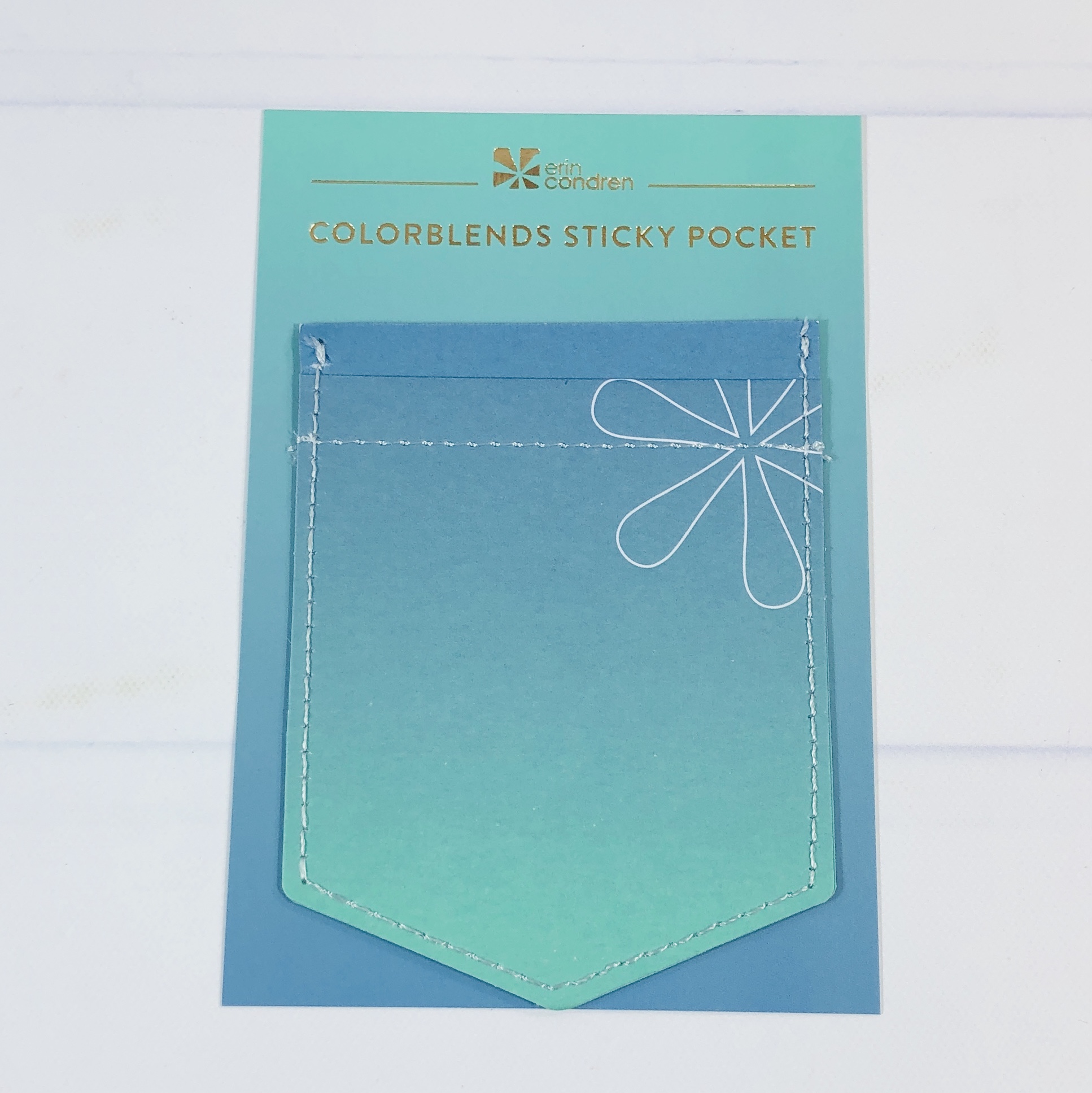 Colorblends Sticky Pocket ($6.50, coming soon) I don't think I've seen a sticky pocket before!
I think the idea is to stick it on or in the planner and then you can place some small items inside, maybe some paperclips or stickers or page flags.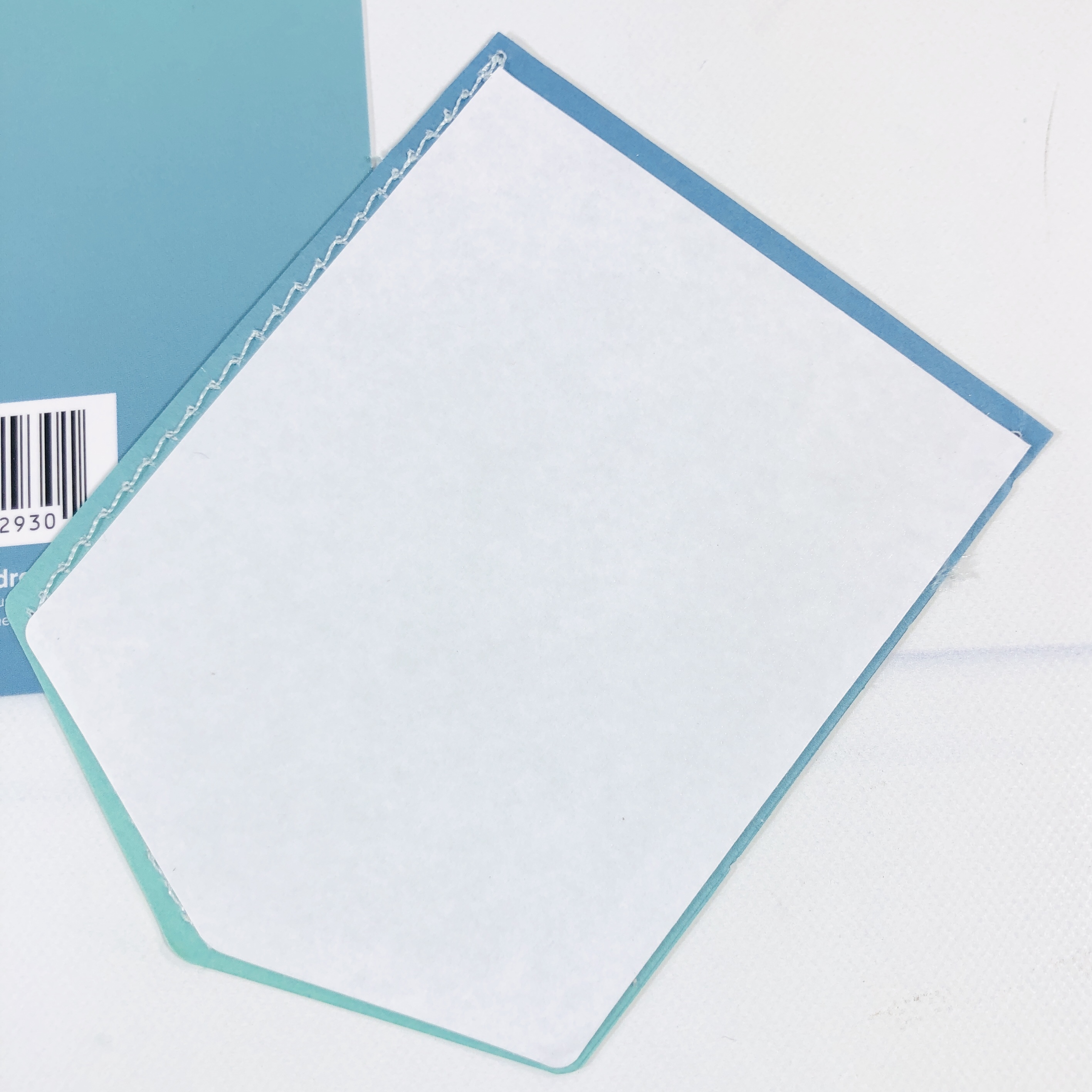 The whole backside is covered in adhesive.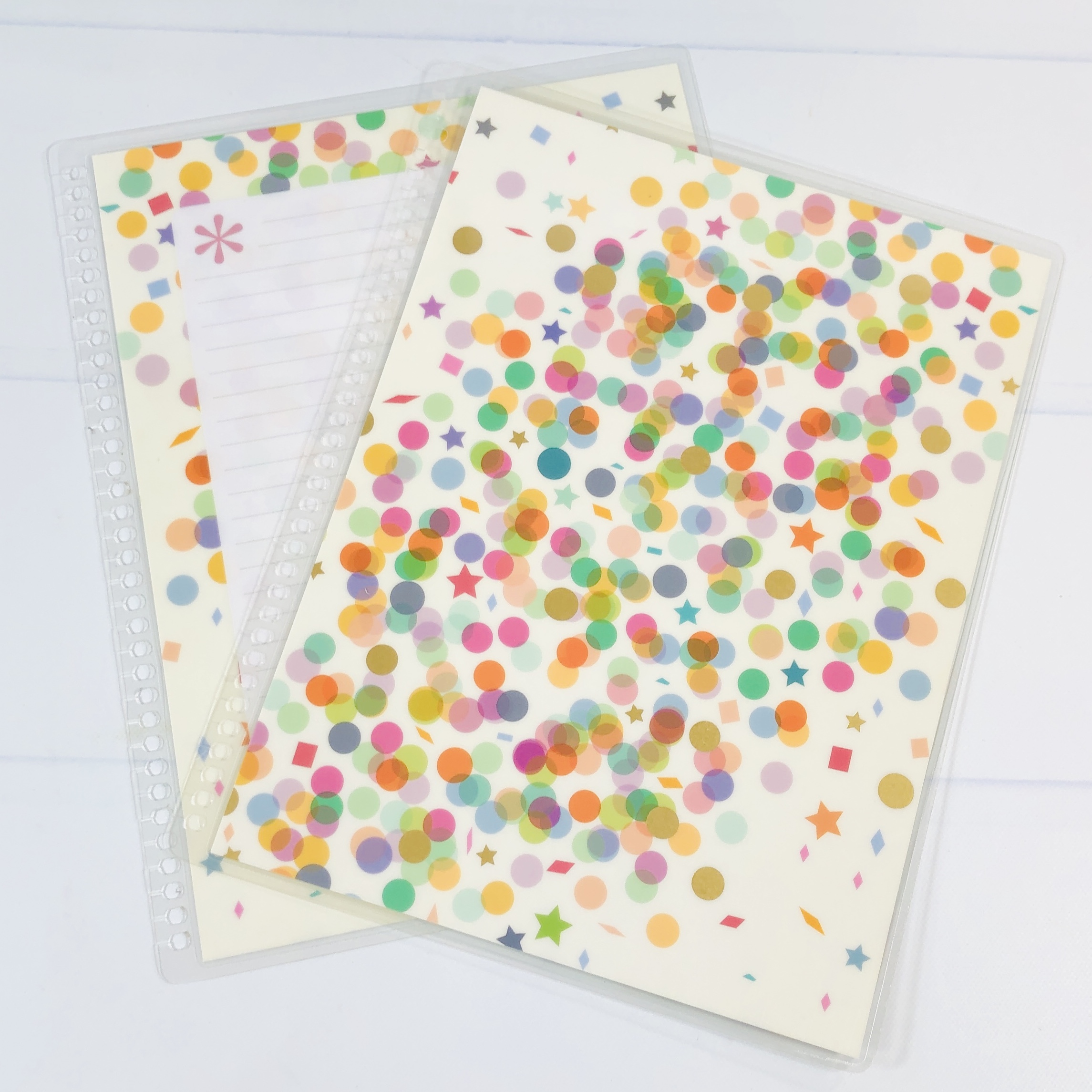 Metallic Confetti Interchangeable Cover ($8, exclusive) Erin Condren sends interchangeable planner covers probably in most boxes. This one has a colorful confetti design and gold metallic dots and stars here and there. This will fit the original 7″ x 9″ LifePlanner.
Here are the outside front and back covers.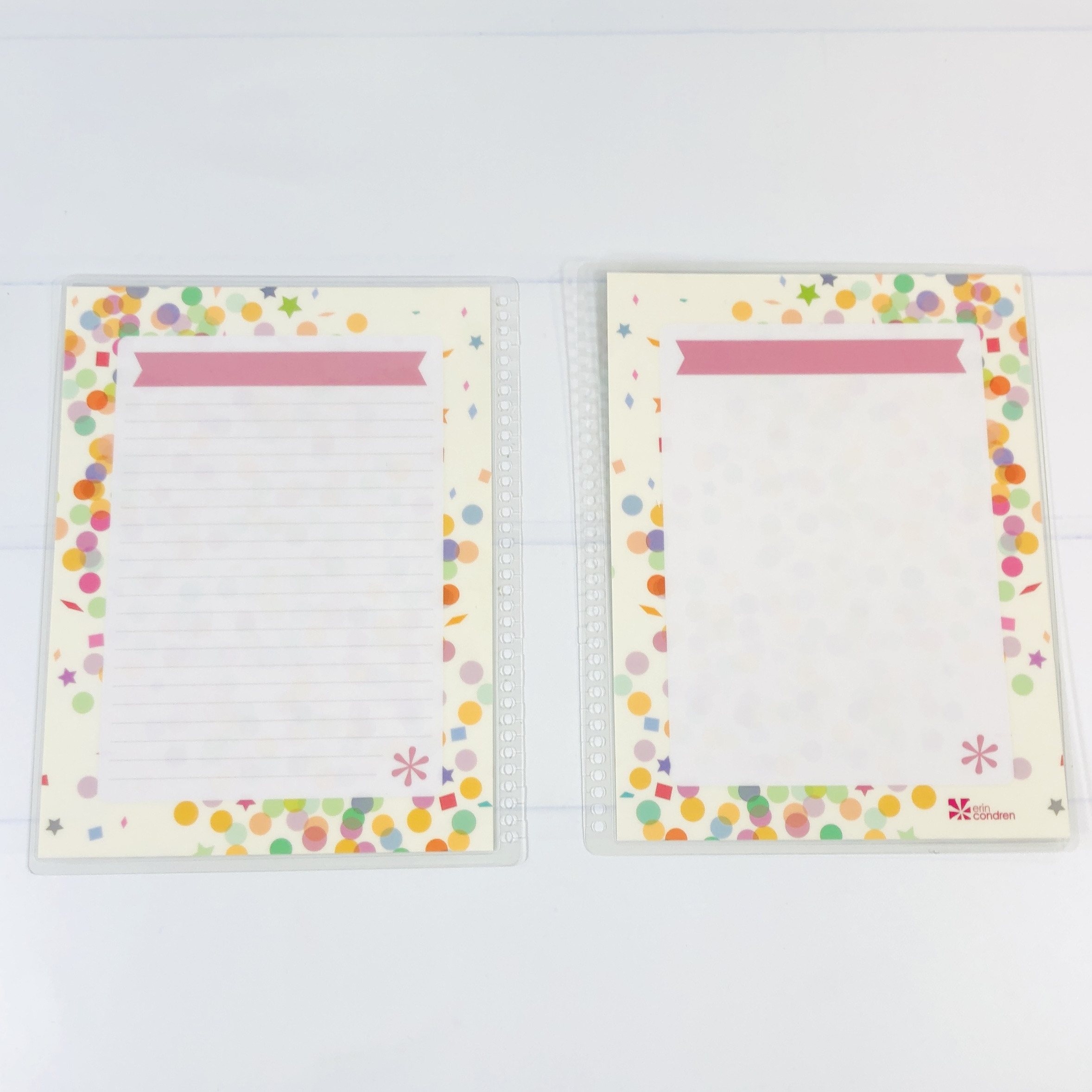 Here are the inside covers — they double as wet erase boards.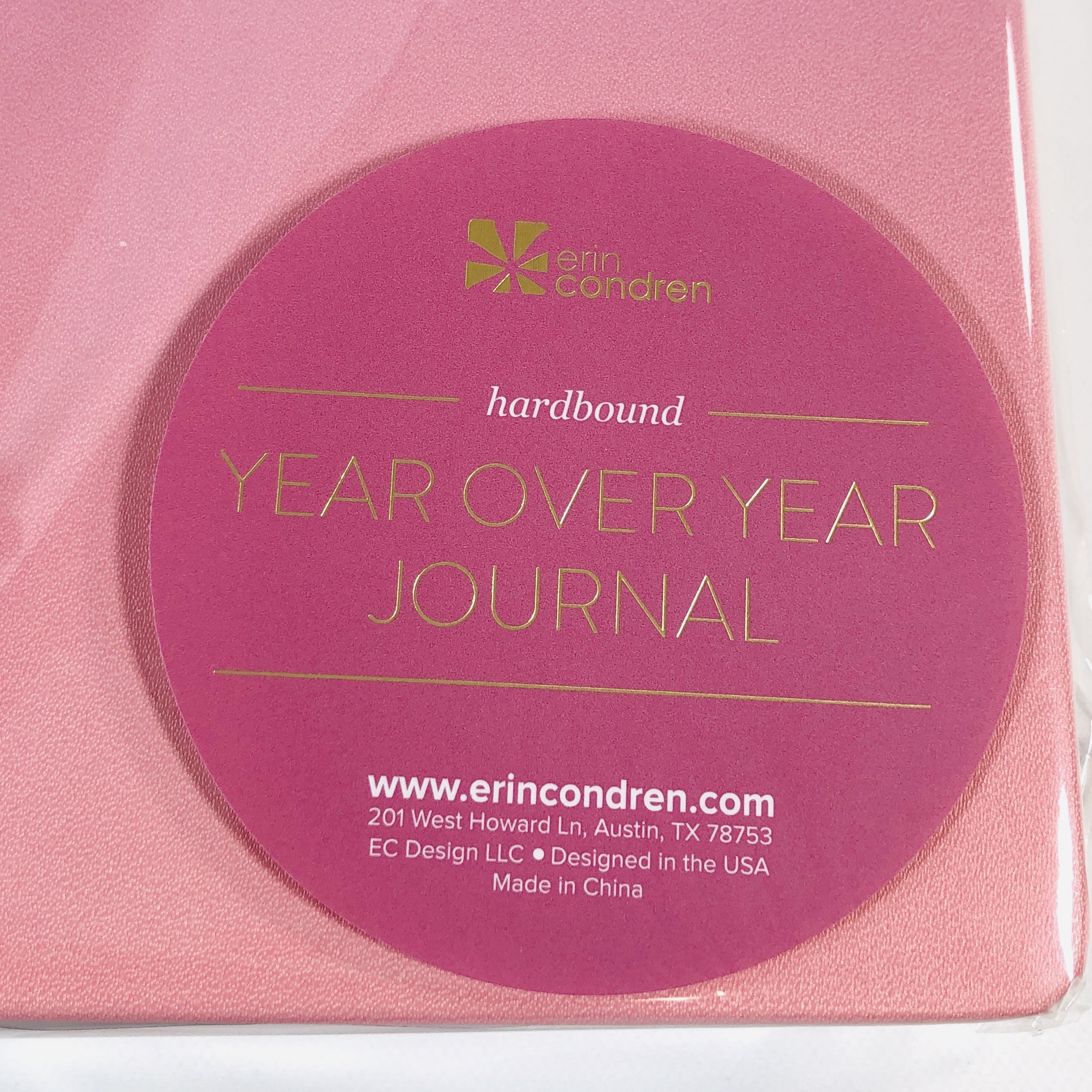 Year Over Year Journal ($22, exclusive) I think the idea behind this journal is super interesting: it has space on each page for a few lines, and you can come back in a year to make updates!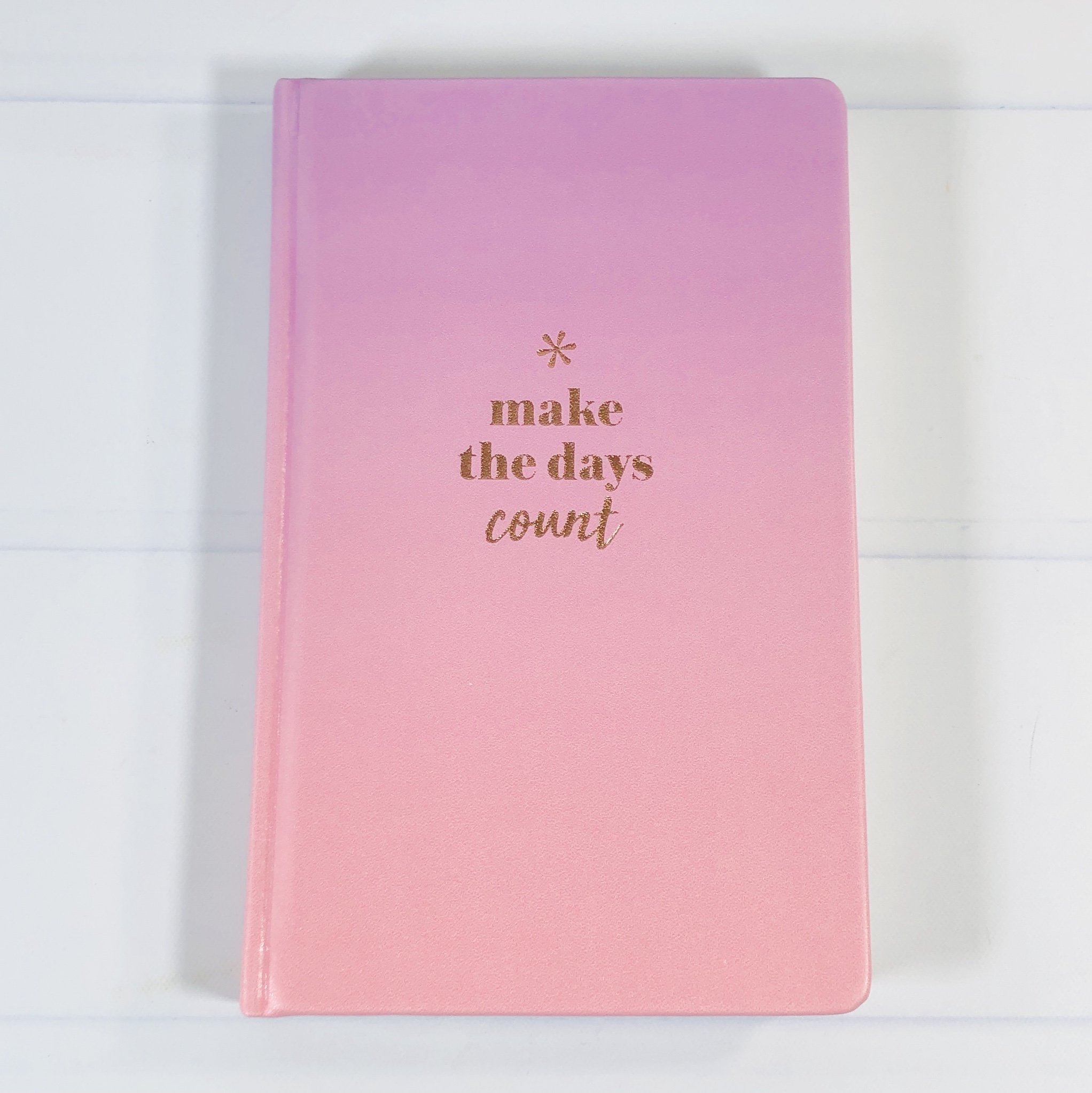 The ombre colors are beautiful and remind me of a sunset. Seriously, a few minutes after I typed this I looked out my window and the sky was purple and pink!
This was right outside my front door, although it looks prettier on my phone. #nofilterneeded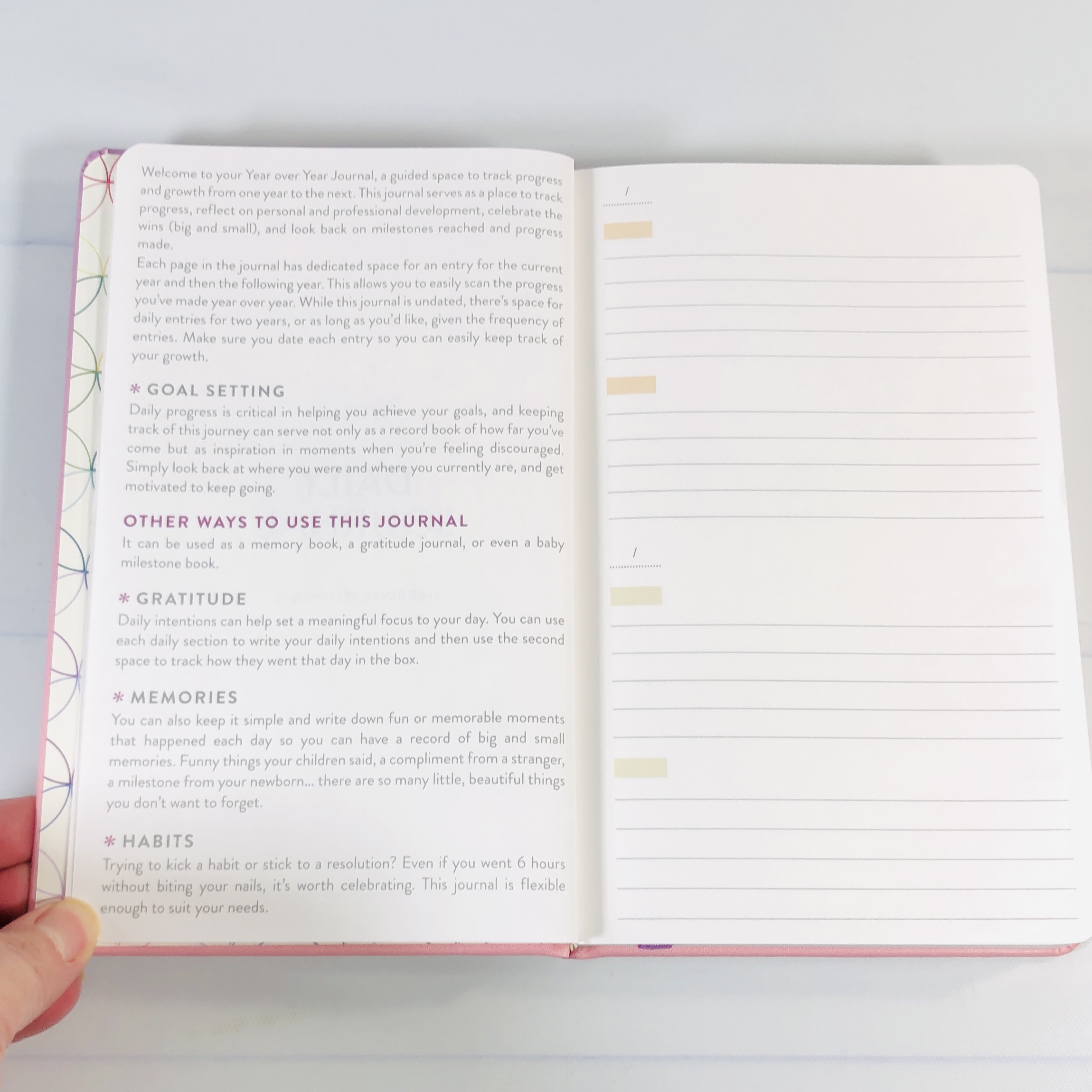 The inside gives a few ideas on how to use this journal. It's undated and there is enough space to make a daily entry for two whole years. It can also be used as a regular journal, you don't have to come back and write something on the same day in one year, it's flexible.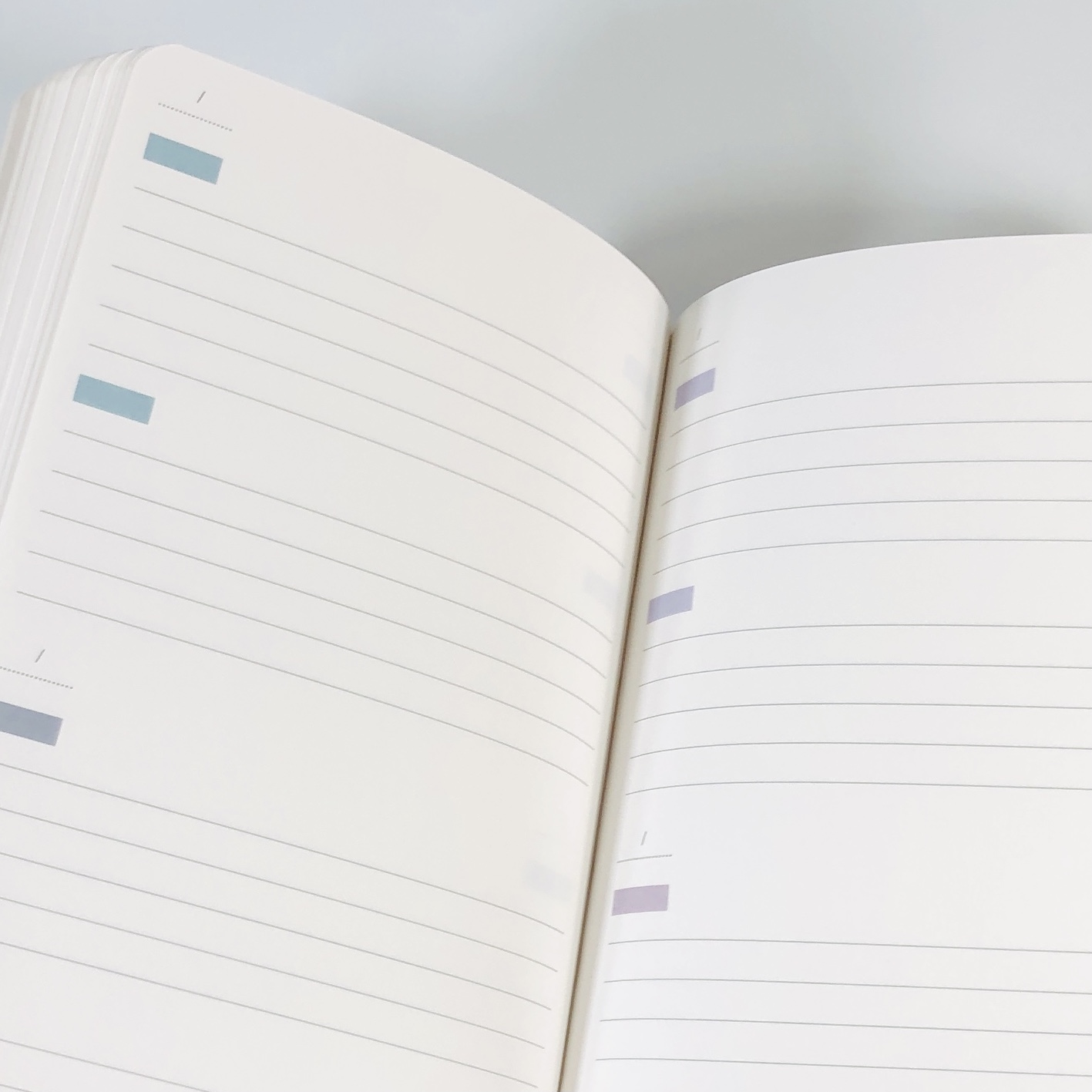 This is what it looks like inside, page after page, the only difference is the colors of the rectangles.
Dual-Tip List Markers 2-Pack ($10.50, sneak peek) I think this is yet another cool idea — a dual-sided pen for making checklists!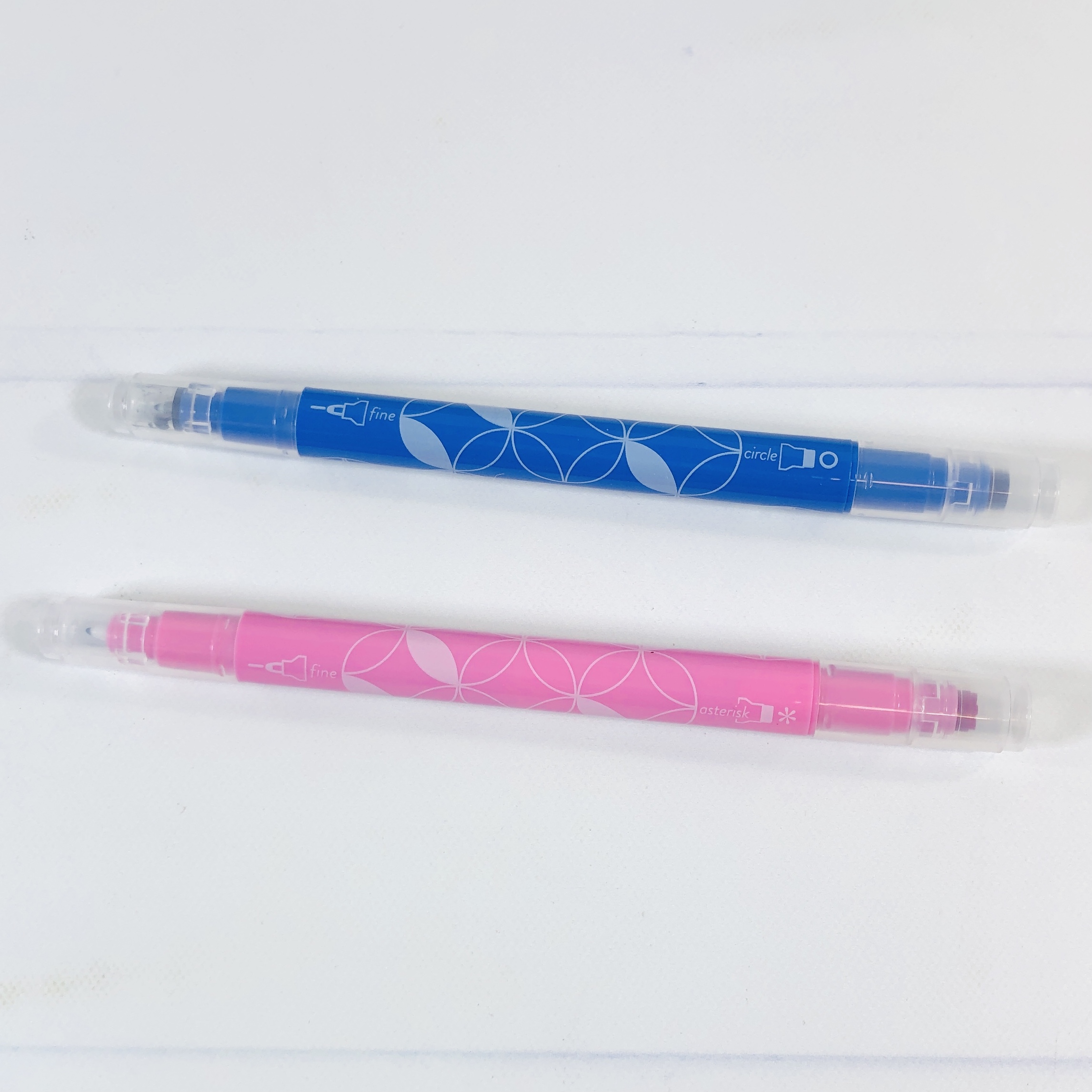 They come in pink and blue, although the writing tip is in black ink.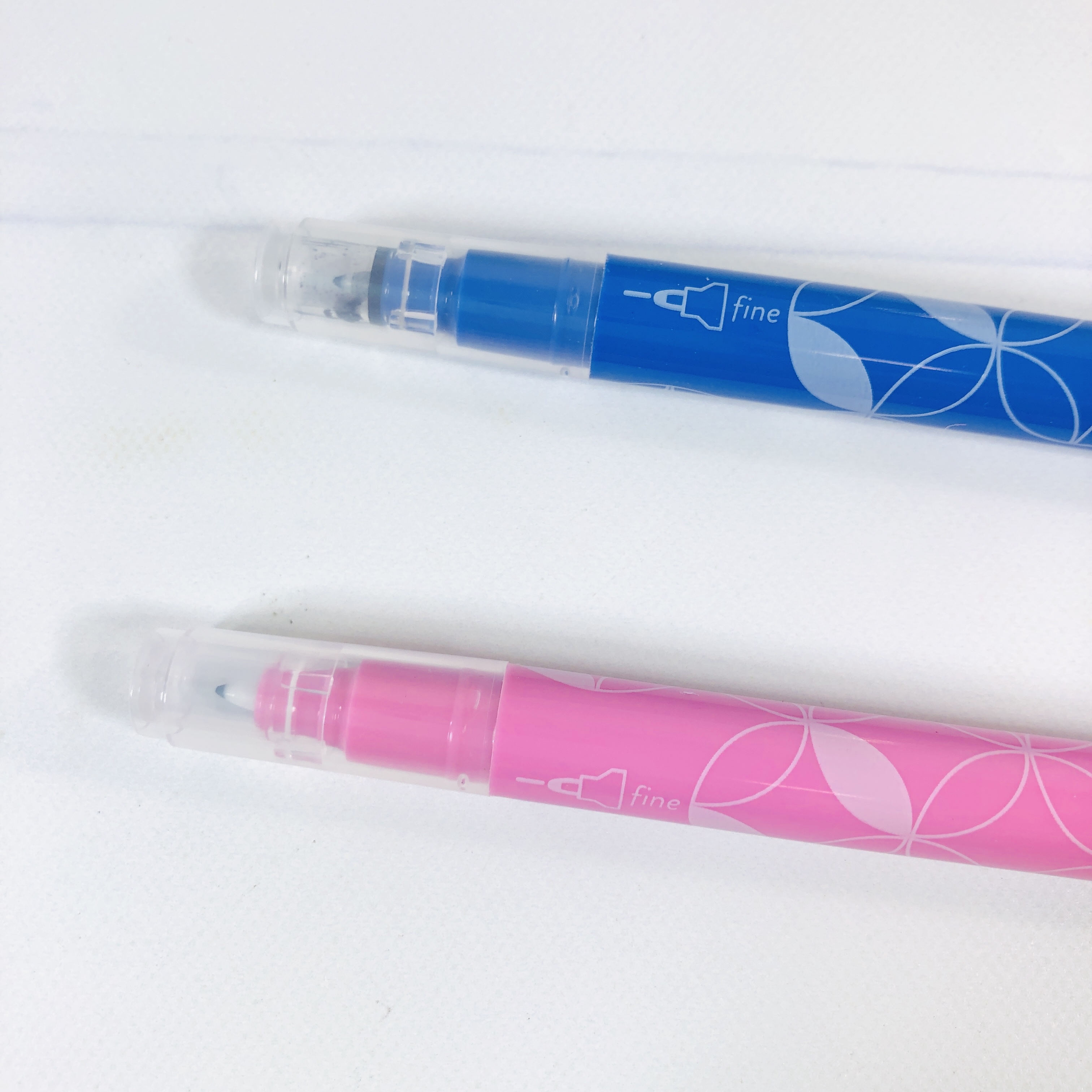 The writing end has a fine tip.
One pen has a circle stamp, the other has an asterisk stamp.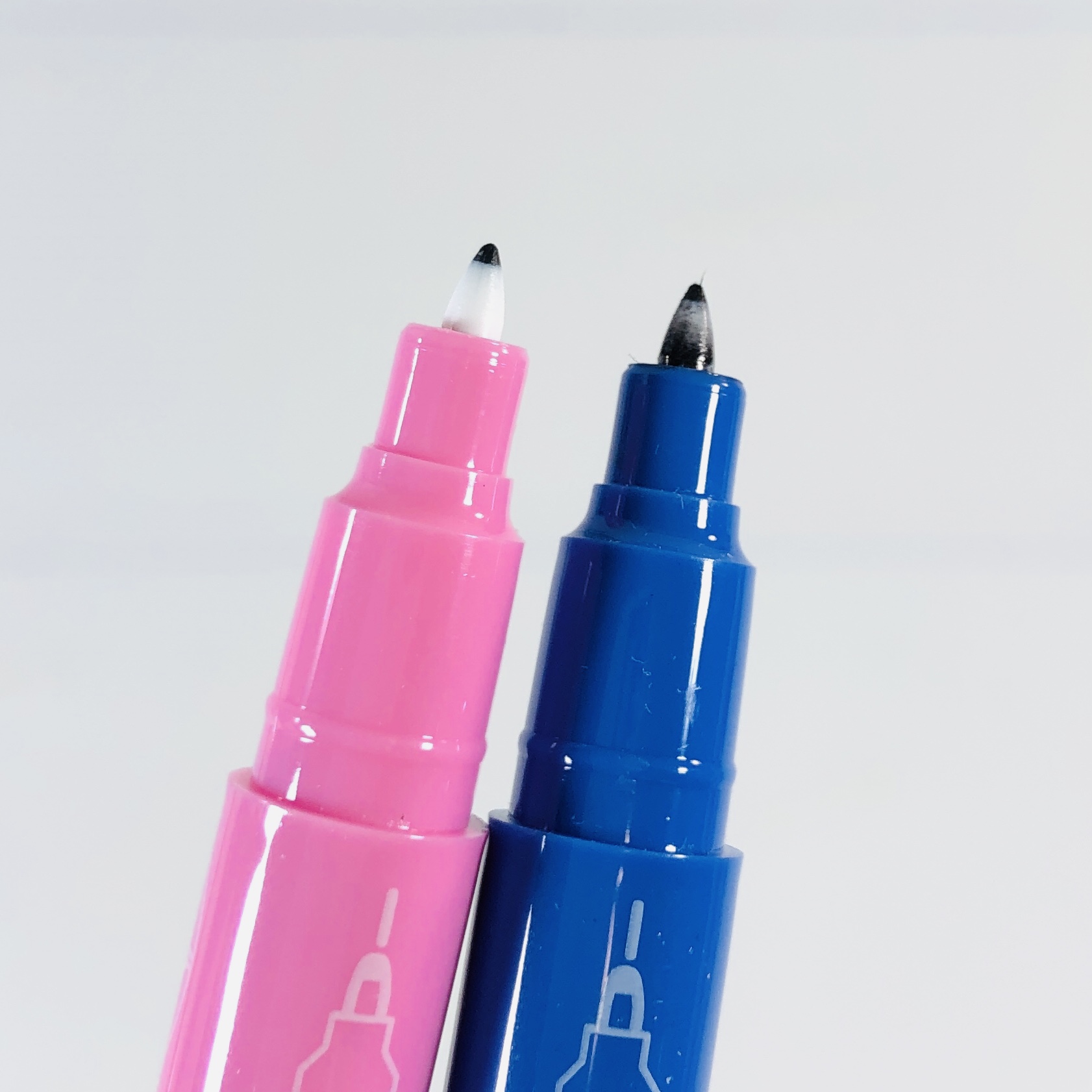 Fine tip for writing…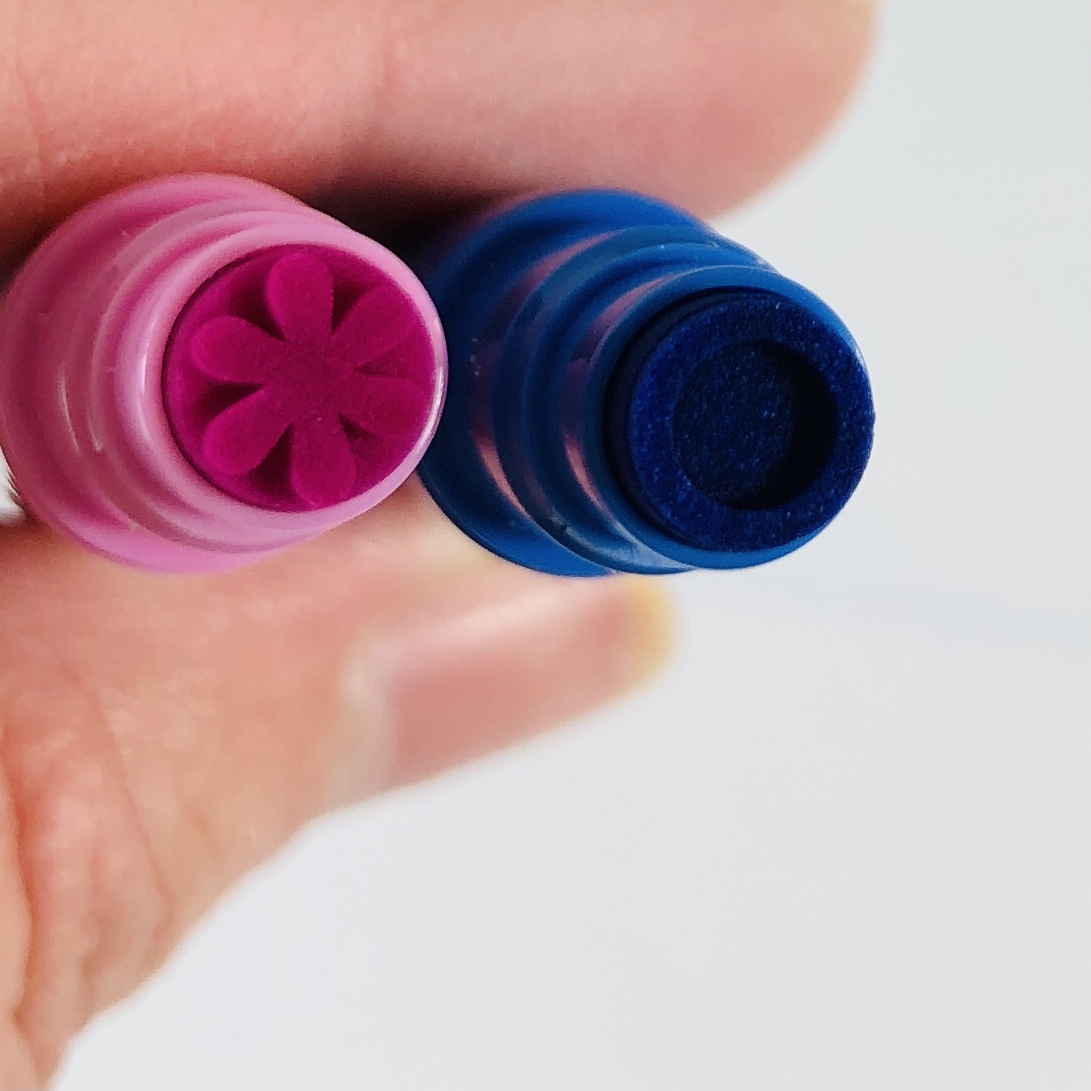 …stamp end for stamping.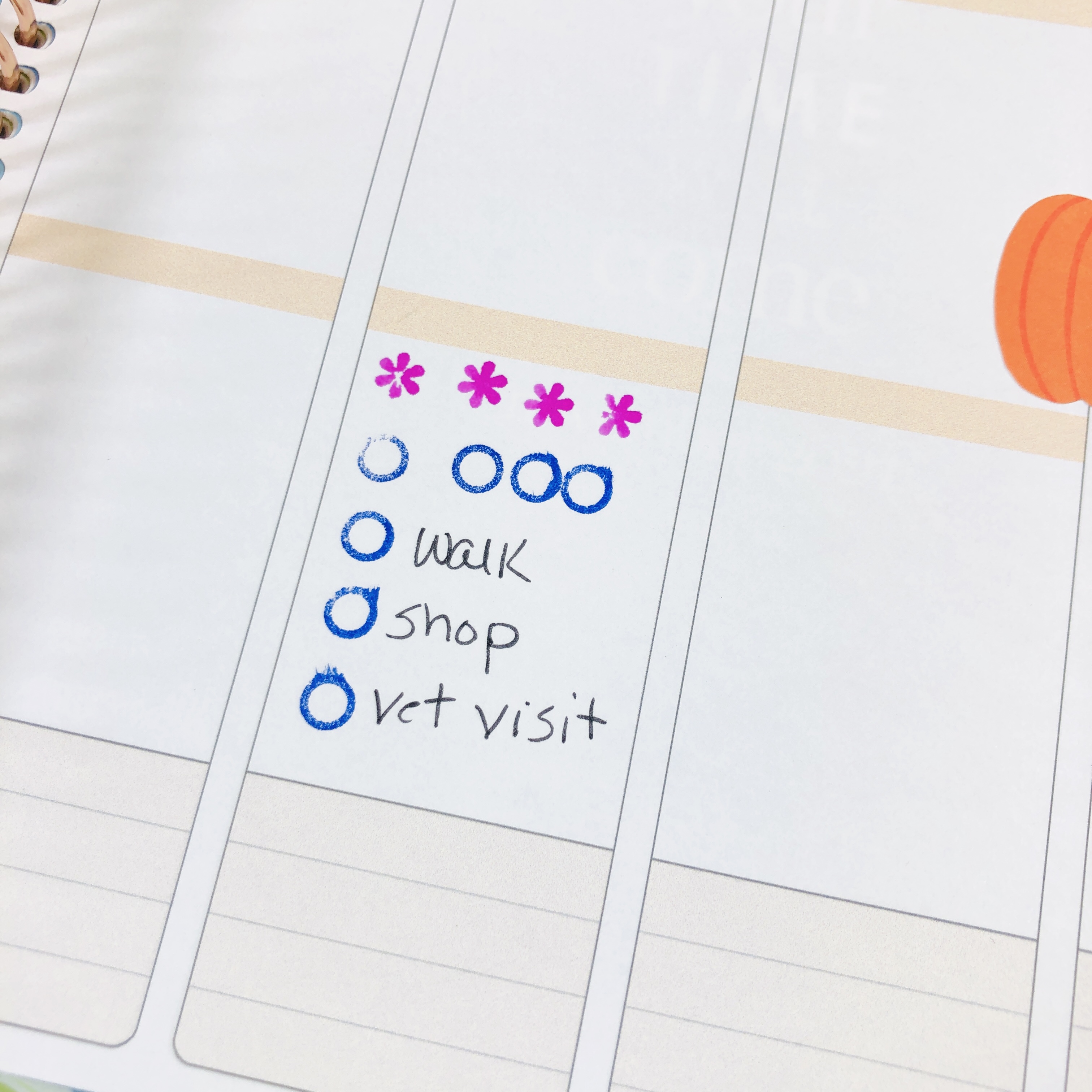 Use the stamp end to make a list, then use the writing tip to write the lists and then to check off items as you finish.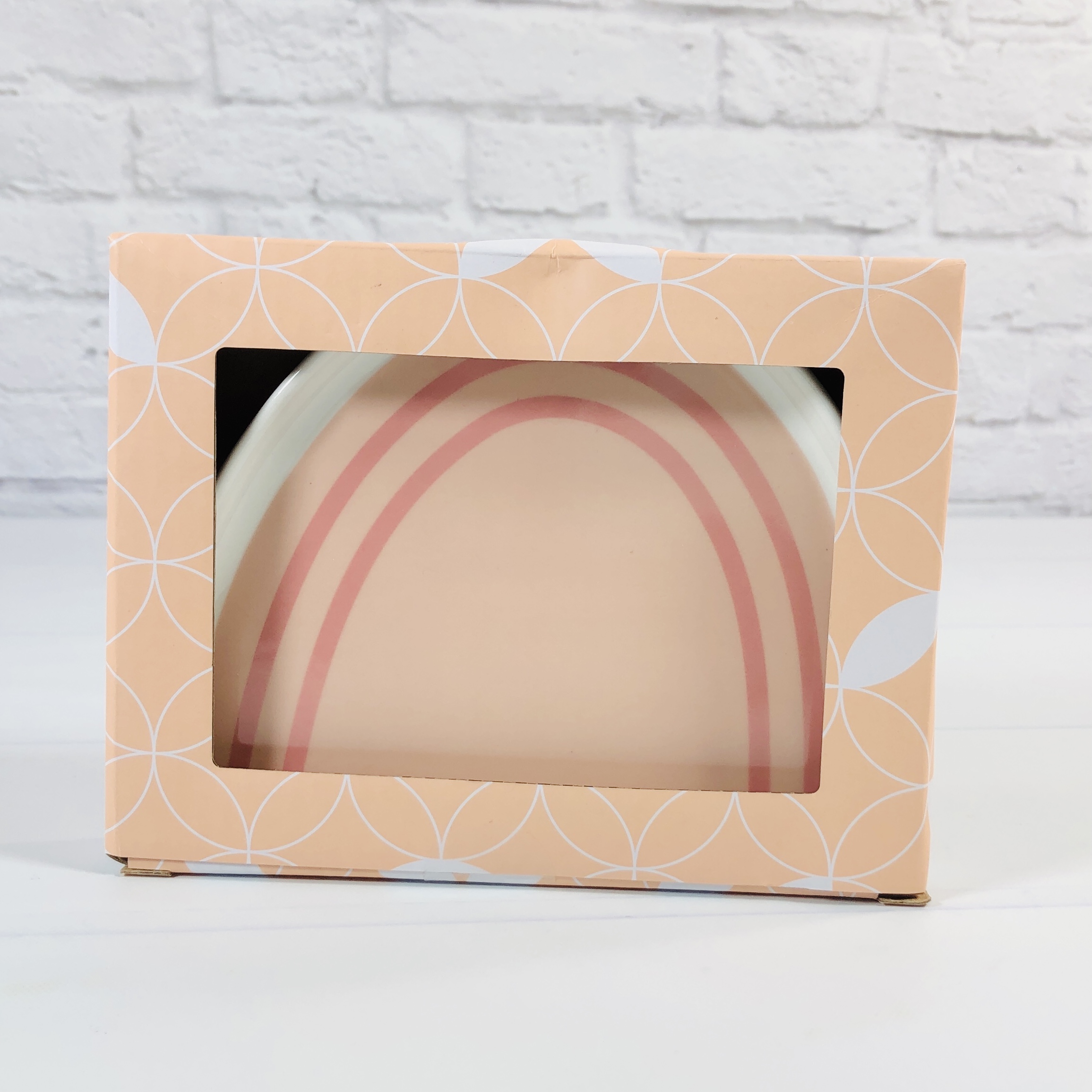 Ceramic Tray ($12, exclusive) A ceramic tray makes a great landing place for jewelry or desk supplies.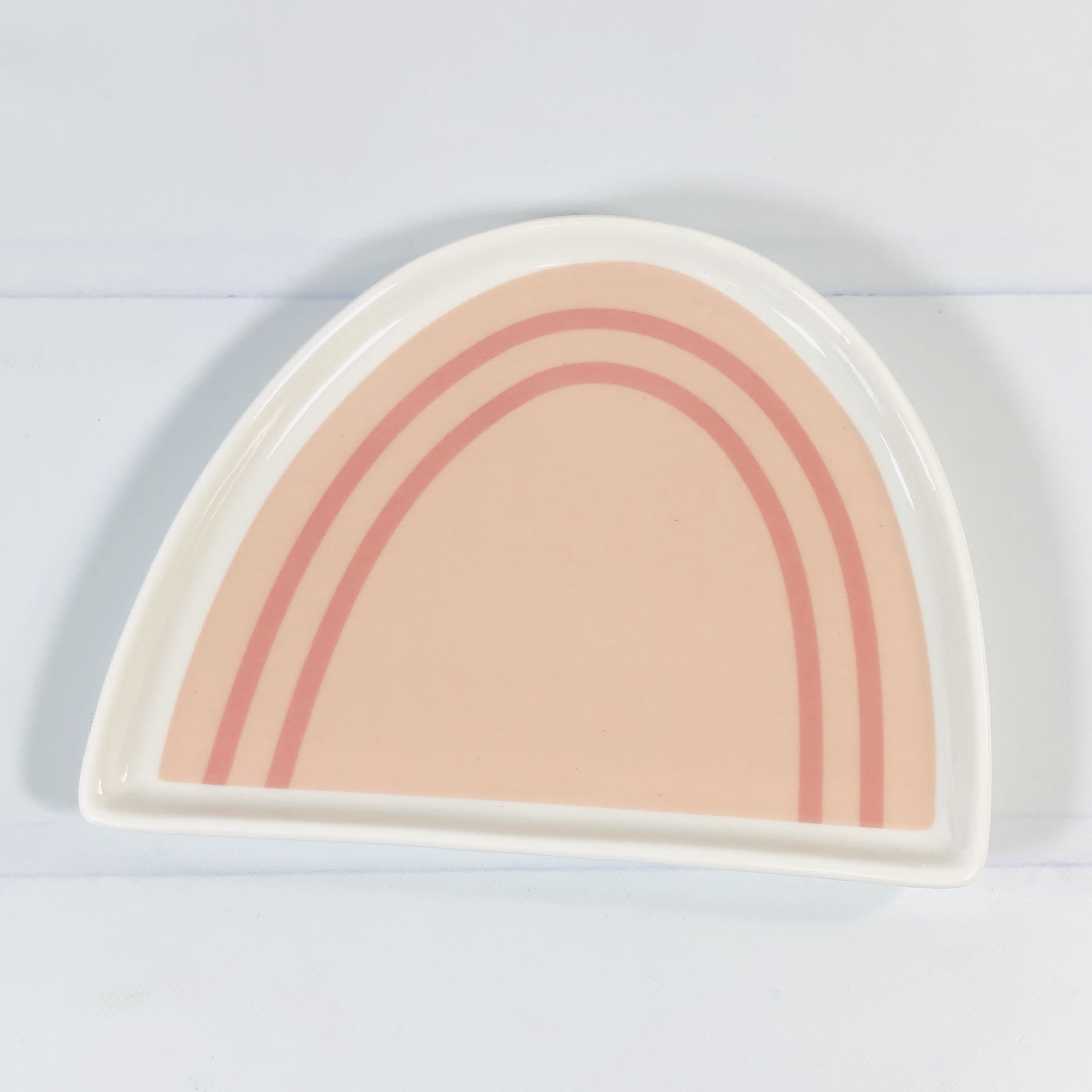 It looks like a pink rainbow! It's 6″ across at the bottom, and about 4.75″ tall in the middle. It's not symmetrical.
Here it is as a catchall for some of my Erin Condren desk supplies.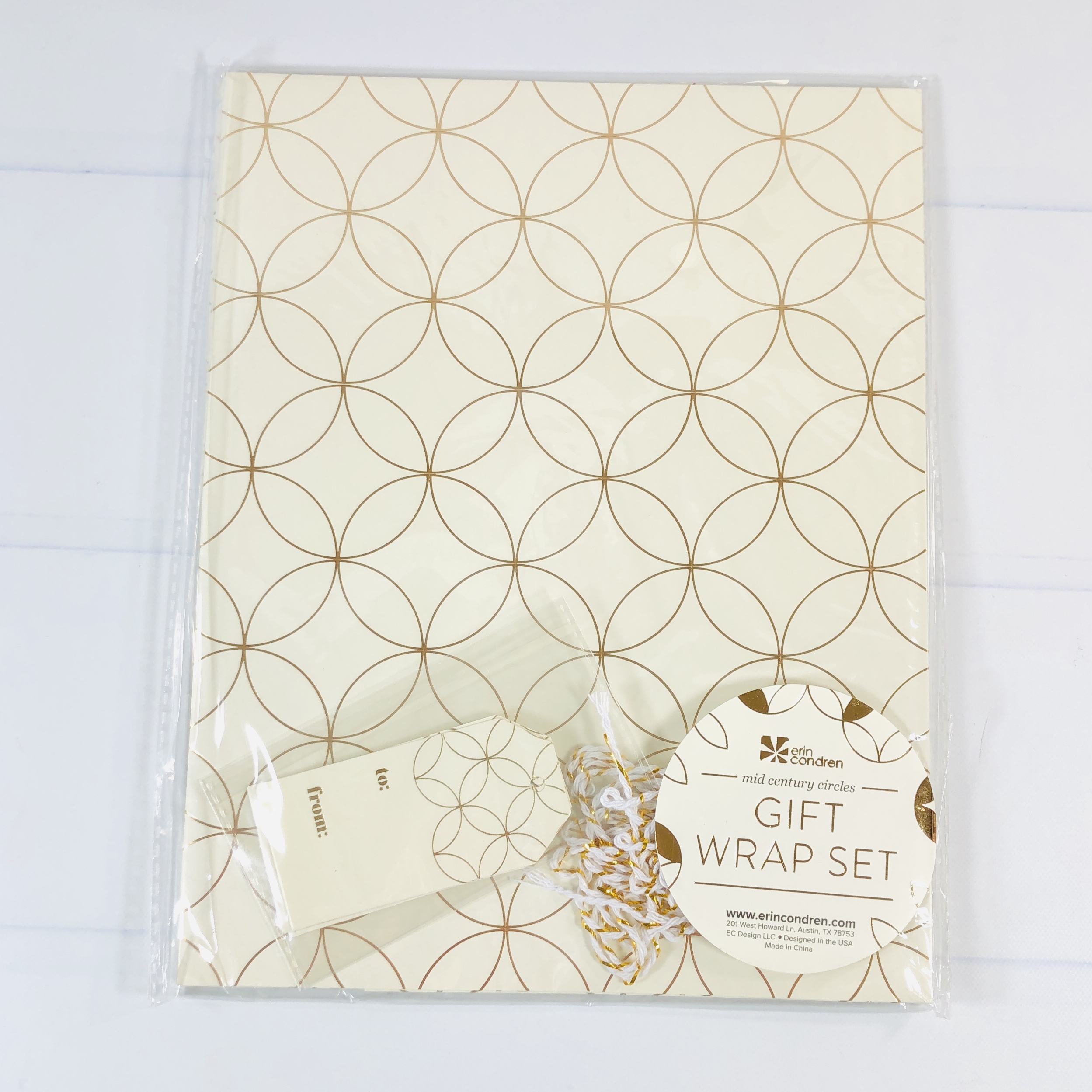 Mid Century Circles Gift Wrap Set ($12, exclusive) The holidays are upon us and here is a cute wrapping set that can be used now or at any time of year, it's not season or holiday specific.
It came with two sheets of paper and four tags with strings that can be used to attach the cards to the gift.
There is a colorful version (with two colorful tags) and a metallic golden version (also with two golden tags).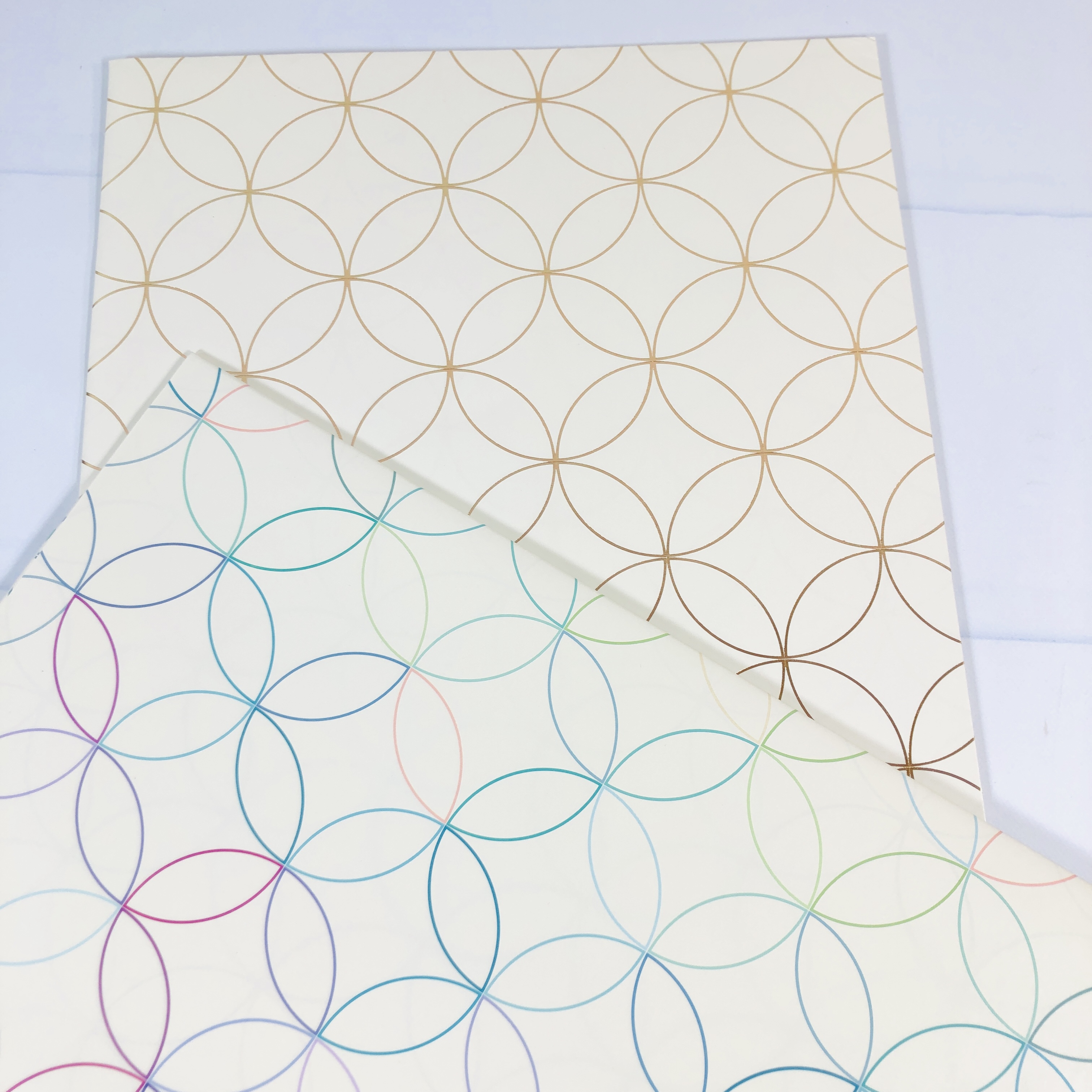 They are in the Erin Condren Mid Century Circles print. Each sheet is about 20″ x 30″.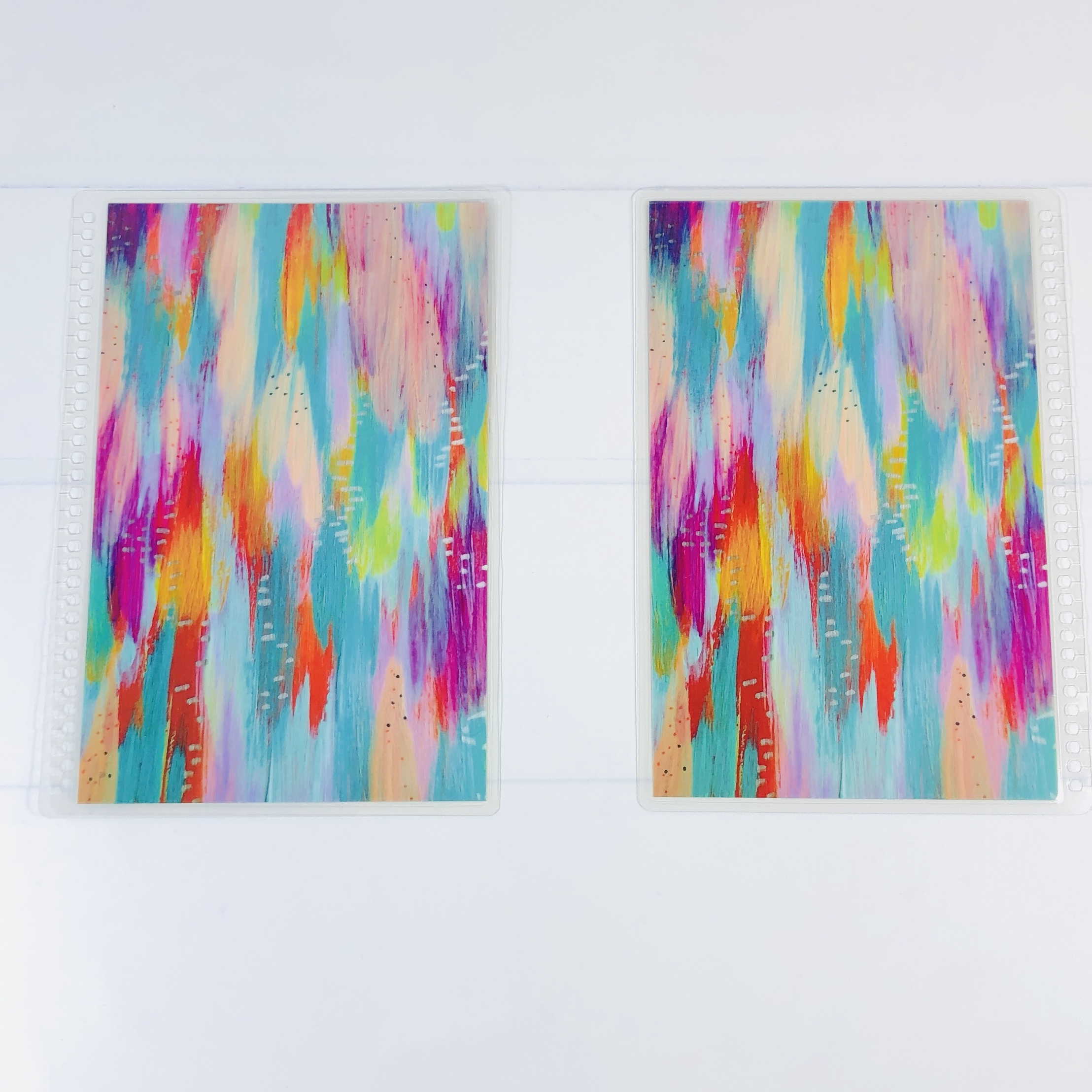 A5 EttaVee Festival Interchangeable Cover ($4 listed value; this item is exclusive, but similar item is $8) Here is another interchangeable cover, but this time it's sized for an A5 planner and this particular print is exclusive. Here you can see both covers, front and back.
The inside covers are wet erase boards.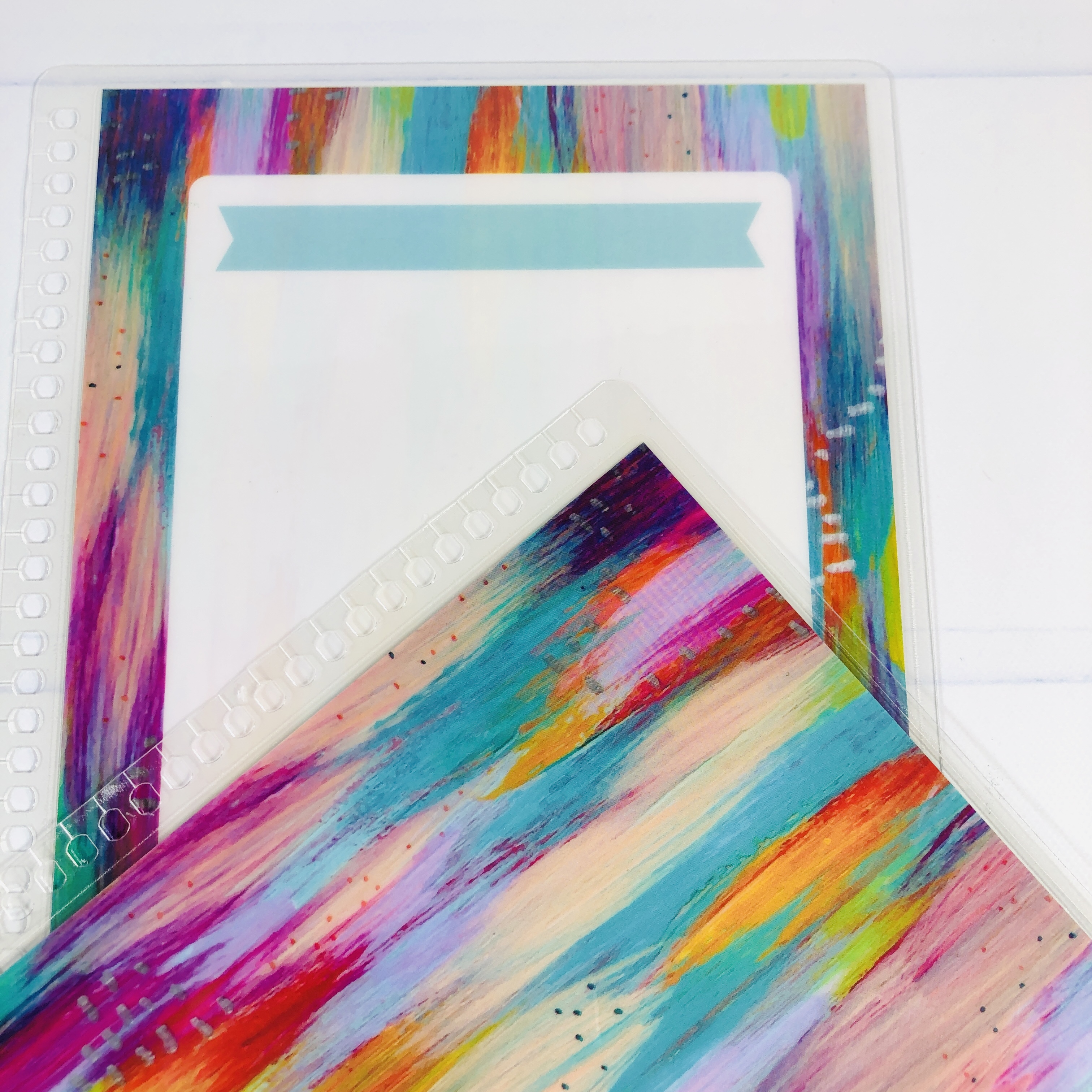 Here's a closer look at the print — I can't help but feel happy when I look at it, it's so colorful and vibrant!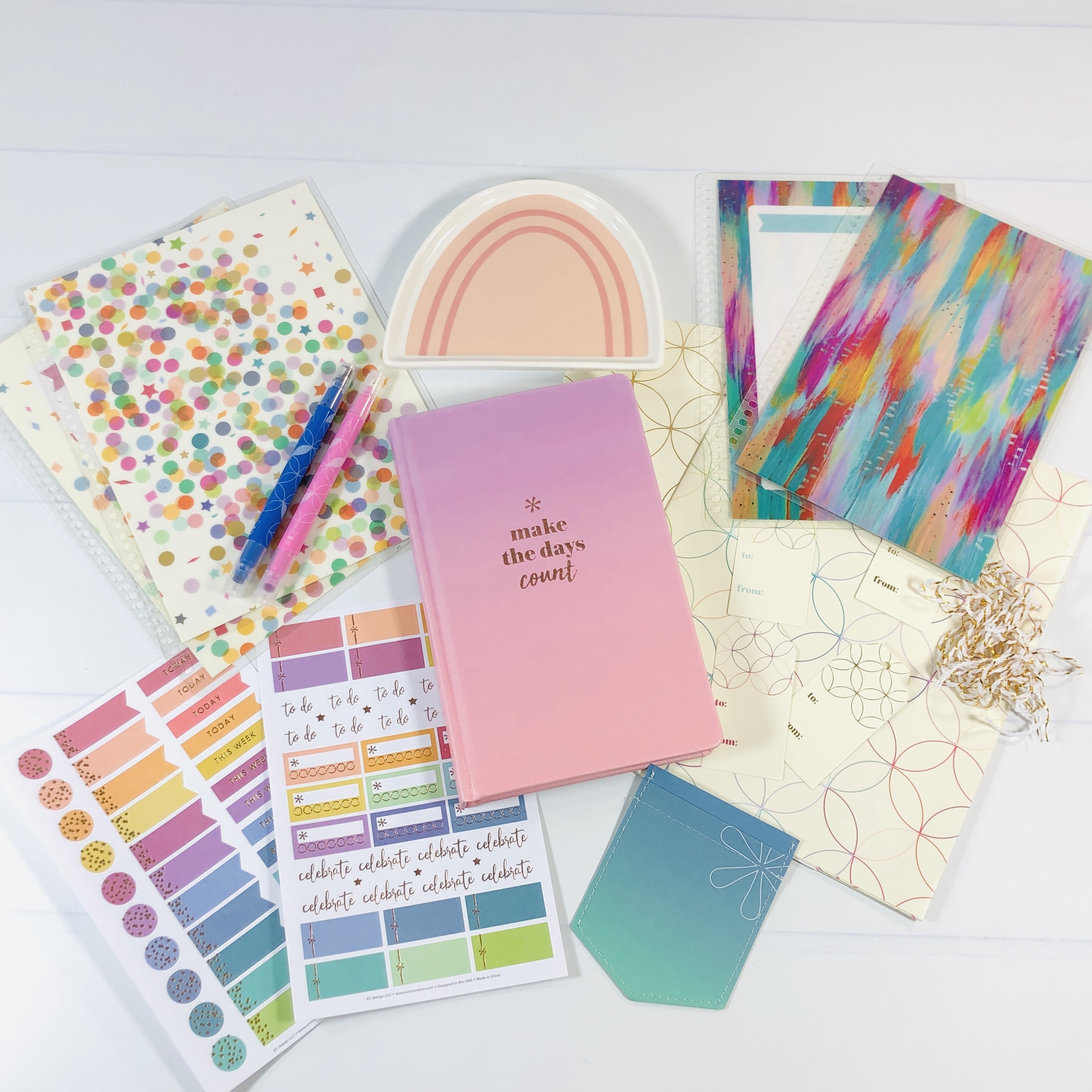 I am always pleased and yes, surprised, with the items I find in the Erin Condren Seasonal Surprise box and this was no exception! The colors spoke to me and I love the shades, which fall somewhere in between bold and pastel, Goldilocks would love them too. If it's ombre, then that's another look that I appreciate, send me all of those shades that seamlessly blend into the next. The stickers are always one of my most favorite items to receive but the interchangeable covers are cute too. The trinket dish is adorable and the pens make it quick and easy to produce a list.
What did you think of this quarter's Seasonal Surprise box?