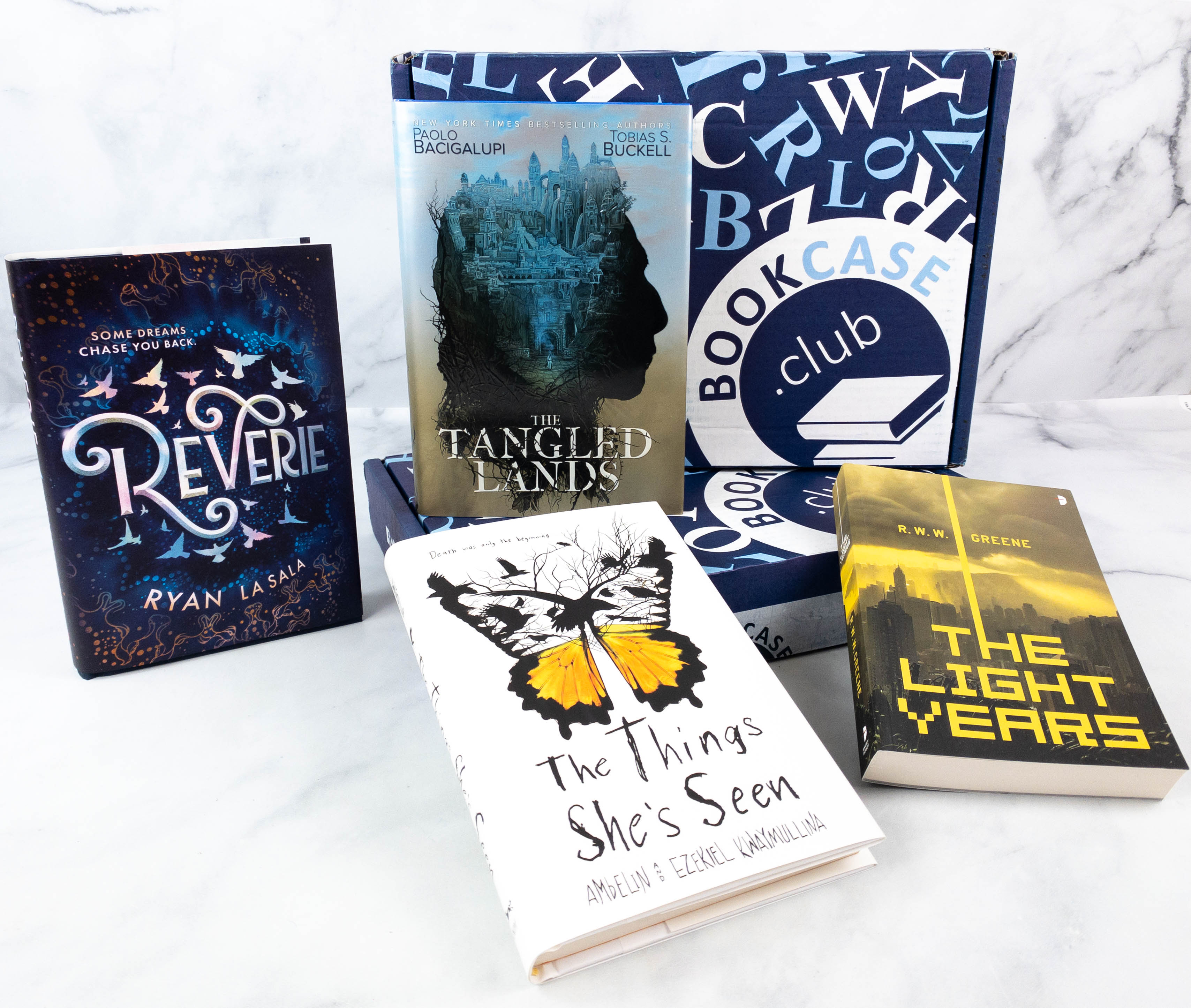 Book nerds, assemble! This BookCase Club October 2021 selection, spanning two genres offered by the book subscription box, is worthy of adding to any TBR list. There's still probably a pile of books waiting for you on your nightstand, but there's no such thing as too many books, right?
Young Adult
Reverie by Ryan La Sala ($12.58) From the YA subscription, we have Reverie, a queer-driven novel. This is for you if you're a fan of superhero stories and urban fantasies, or if you simply want to add a well-written diverse book to your shelf. A gay high school student is at the center of the plot and there's so many things to love about the character, including his strength, bravery, and intelligence

!

The Things She's Seen by Ambelin & Ezekiel Kwaymullina ($13.83) If you're ready for a spine-tingling YA read, The Things She's Seen explores paranormal elements and magical realism. It's told in alternate POVs of two Australian Aboriginal teenagers and although the content is quite heavy, everything was wrapped up brilliantly!
Sci-Fi/Fantasy
The Tangled Lands by Paolo Bacigalupi & Tobias S. Buckell ($12.47) The Tangled Lands has a very interesting concept. It contains four short stories and although none of them achieved a complete resolution, the endings were still quite satisfying. This book is something you might enjoy if you like speculative fiction or sci-fi fantasy!
The Light Years by R.W.W. Greene ($11.85) An excellent sci-fi novel has impeccable worldbuilding and well-developed characters, and this one definitely has both! The story focuses on how the characters navigate through life and alternating time periods. I would've loved it if this was a series, as there's still so much left to explore!
It's always a fun thing to be surprised with new books! BookCase Club does a great job of finding hidden gems from a certain genre, and this month's YA and sci-fi/fantasy books certainly didn't disappoint. If you're a bookworm who loves surprises, this book box might be something up your alley. You can pick your preferred genre and switch it for the next box, an option that a wide reader will love!
DEAL: Save 50% on your first month! Use coupon code HELLOSUB501M. OR Get 10% off your entire order! Use coupon code HELLOSUB10.
BookCase.Club is a monthly book subscription box offering different genres: Children's, Young Adult, Mystery/Thriller, Sci-Fi/Fantasy, Romance, and Historical/New Age/Contemporary Fiction. Each box contains 2 hand-picked books, except for the Children's box which includes 3 books. It costs $9.99 per month, making it one of the most inexpensive book subscriptions out there.
Have you tried BookCase.Club? What are you currently reading?