It's a rubber Xmas Tree Dental toy! Bark Bright Dental is bringing back two of their most exclusive deals to make clean teeth and fresh breath for your pup with a free ultimate dental bundle to start off your pup's clean teeth journey.
When you sign up for Bark Bright you'll get a FREE Tough Timbers Toy with your first box in a 6-month subscription! Just use this link to subscribe – no coupon code needed! Ends 12/19.
Get FREETough Timbers Toy at Bark Bright!
OR Get a FREE Extra Month with a 6-month subscription when you subscribe to Bark Bright! Just use this link to subscribe – no coupon code needed!
Bark Bright Dental is a monthly dog dental subscription box that delivers unique and specially formulated toothpaste and dental chews straight to your doorstep. If in any case their toothpaste and treats don't meet your dog's needs, then they'll be sending their own man to work with you and find out the exact right bite for your pups!
This is an add-on to your BarkBox subscription or your Super Chewer subscription – but a BarkBox plan is no longer required!
Here's all the details on Bark Bright ($30 per month, regardless of dog size):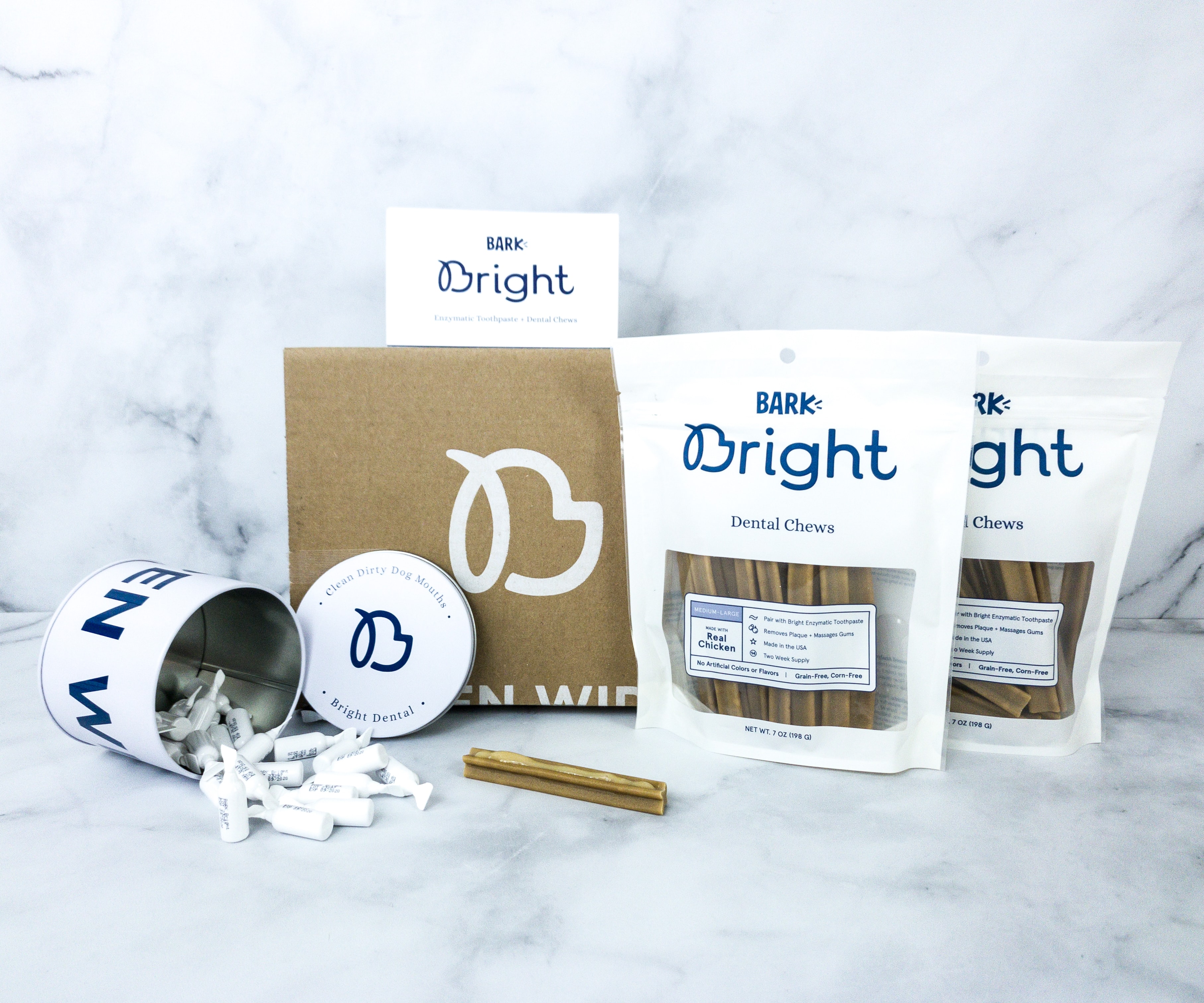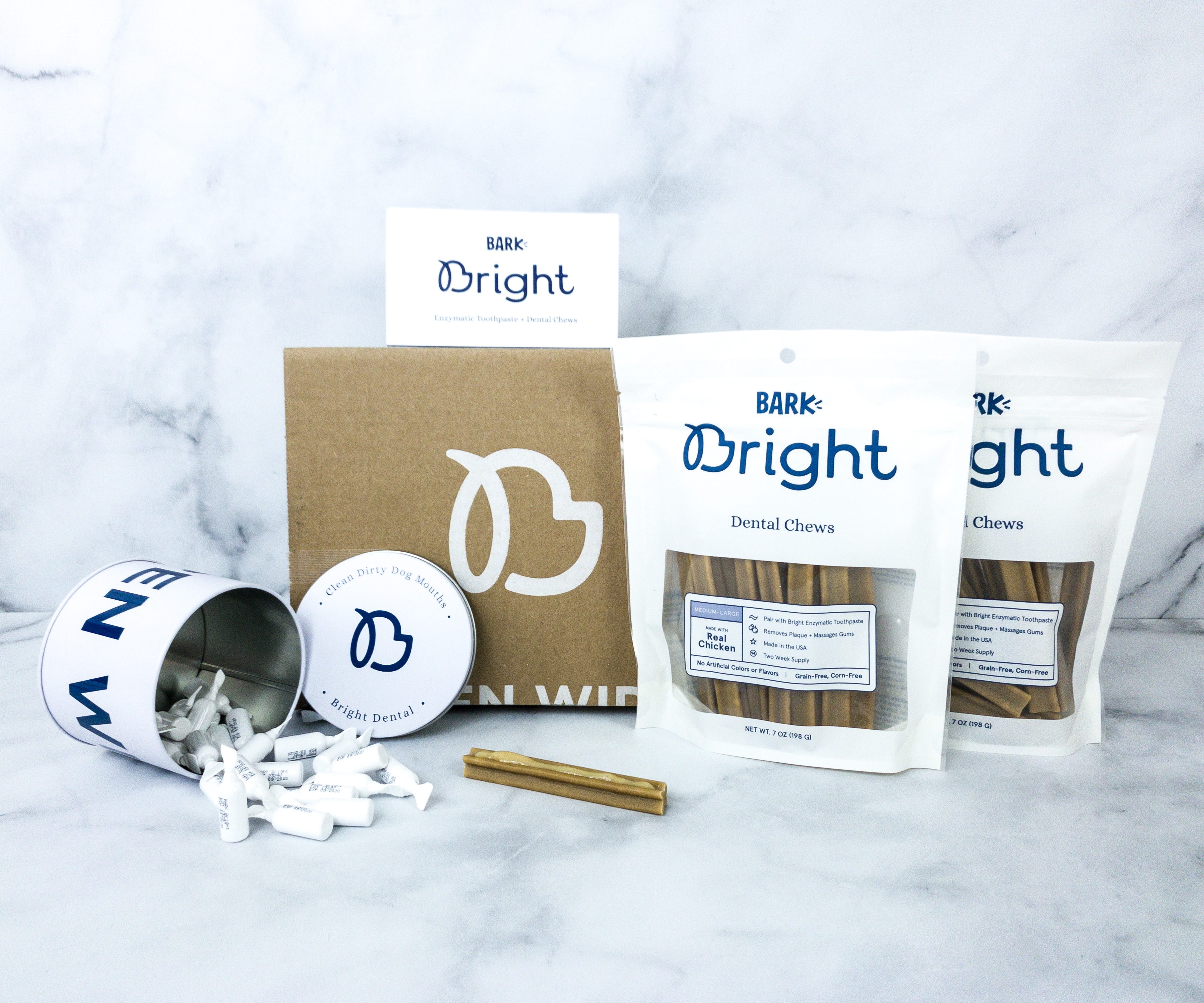 Our enzymatic toothpaste has 3 enzymes that break down the debris that causes bad breath. Together this trio turbocharges your dog's natural self-cleaning process to keep breath fresh, no toothbrush required.
See our full BarkBright review to find out more about what comes inside:
Triple Enzyme Toothpaste. Each bag includes 28 capsules of toothpaste from Bark Bright! (1 month supply)
Dental Chews. Two bags of tasty dental chews made with real chicken. (1 month supply)