Wüfers' Black Friday sale is still on, through Cyber Monday, with the biggest savings with the absolutely most adorable gifts for dogs! Shop early for the best selection on seasonal goodies for pups!
Get up to 75% off SITEWIDE! No coupon needed, just use this link to shop. Ends 11/29. Free shipping over $30.
Shop the Wüfers Black Friday and Cyber Monday sale!
All purchases are final during the sale.
The advent calendar is $19.95 in this sale!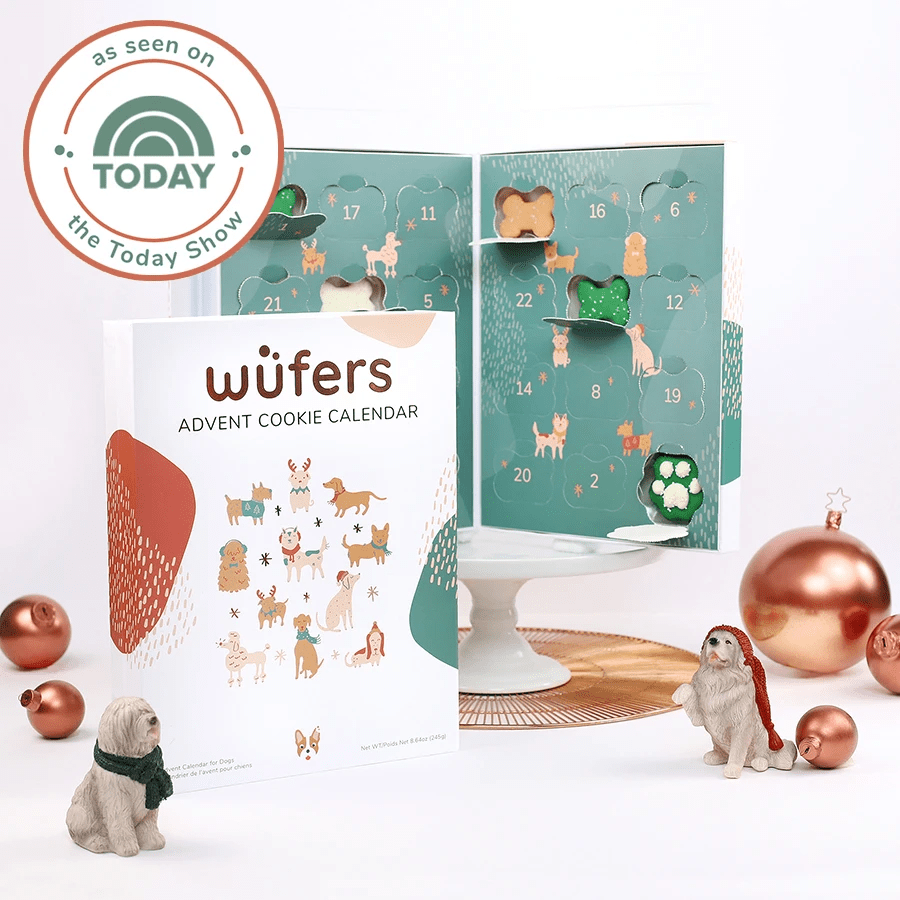 Treat yourself and your pup to the most beautiful dog treat advent calendar you've ever seen this holiday season, filled with your dog's favorite delicious cookies. This boutique box with magnetic closure and copper foil is custom-illustrated and beautiful enough to leave out as part of your holiday décor. 
Behind each window is a delicious bone-shaped cookie in one of three colors, making the countdown to Christmas Eve full of happy moments of anticipation and fun for you and your dog. On December 24, the last window holds a larger paw cookie to celebrate the arrival of the big day! Perfect for your own family or a great gift, you'll love this advent calendar for dogs so much that you might be a little sad when Christmas Day arrives and the countdown is over.
Here's a peek at the sale:
Shop all of the Black Friday and Cyber Monday Subscription Box Deals!