Tushy has a Cyber Monday deal for those seeking to create a more luxurious loo! Since lockdown, interest in bidets has never been higher – and they're a sustainable choice for the bathroom.
15% Off the Ace Bidet seat (Warms, cleans, & dries via remote!), Ottoman and Travel! Use this link to shop Tushy and grab the sale!
40% Off Bidet Attachments with code CYBERBUMDAY (these are the things that attach to an existing toilet without replacing the seat).
Deals end 11/29!
Get the Tushy Cyber Monday deal!
Ok, what's the poop on TUSHY?
TUSHY is a modern bidet that attaches to any standard toilet in just 10 minutes.
TUSHY Ace: the electric bidet seat. A first class clean for your superior posterior. Warms, cleans, & dries via remote. The cadillac of bidets? Regularly $599.
TUSHY Classic 3.0 The Freshest Way to Clean Your Bum. Regularly $129.
TUSHY Spa 3.0 The Most Soothing Way to Clean Your Bum Regularly $149.
TUSHY Ottoman: A

Premium Toilet Stool (yeah, they said stool on purpose). Regularly $69, this design-forward stool looks a lot nicer than a squatty potty.

TUSHY Travel lets you take TUSHY on the go, wherever you need to go. Regularly $29
TUSHY is also home to a bamboo toilet paper subscription. $59 for 36 rolls, sustainable and soft.

Why Tushy Bidets? Tushy uses an 1/8th gallon of water per use, and no trees were harmed in the process.
TUSHY saves 15 million trees from getting cut down annually for toilet paper production and saves us from getting infections like UTIs, hemorrhoids and anal fissures. TUSHY also saves consumers' cash by cutting their TP use by 80%! It's the perfect product for people who poop and key to a healthy, happy, and hygienic hiney.
Here are the benefits:
SAVE YOUR ASS Give your butt the clean it deserves.
SAVE YOUR HEALTH Say bye bye to hemmorhoids and UTIs.
SAVE YOUR MONEY TUSHY fits on most standard two piece toilets.
SAVE YOUR TIME Quick and easy install.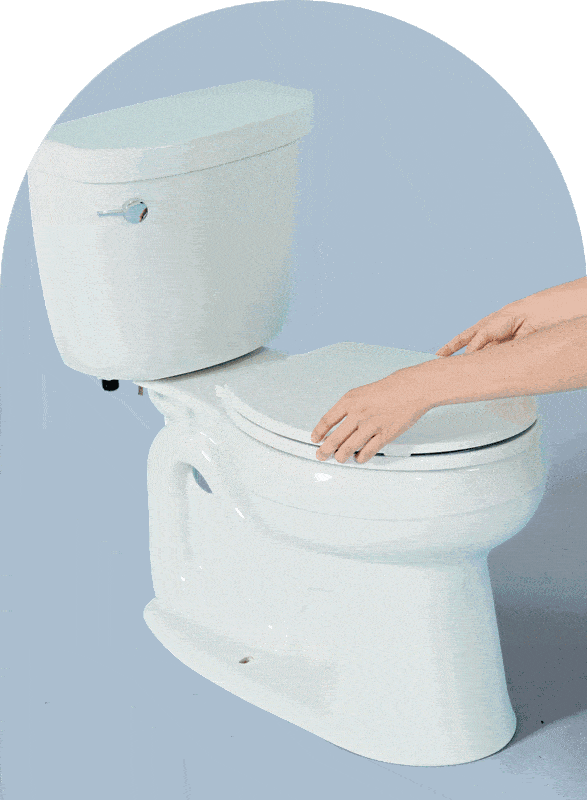 Installs in 10 minutes. TUSHY fits all standard toilets and some one-piece toilets. Doesn't require electricity or plumbing. Just unscrew the toilet seat, pop the TUSHY on, connect to water, and you're done.