Misen provides incredible tools for the kitchen, allowing a better cooking experience without the high prices. They have different items from knives to different cookware and cooking tools. These products have a 60-day test drive so you can try them to see if you will like them. They also offer free shipping for orders over $75 and a free return policy if something's wrong with your item.
I recently killed a nonstick pan with a wide base and high sides. It's my go-to pan (well, it was), but it couldn't stand up to the heat! When searching for a replacement, I found the Misen 6QT Rondeau! It's $115 and it's my new favorite pan that I'll turn to for virtually every meal.
The Rondeau is a restaurant kitchen staple — the wide base, vertical sides, and two helper handles make it great for braising, frying, and searing.
Misen 6QT Rondeau ($115) is a multi-purpose pan that can be used for searing, frying, and even braising. With a 3-layer aluminum and alloy core and 18/10 stainless steel surrounding it – a 5-ply composite – this pan is the one that will stand up to the heat in my kitchen and be my new daily cooker.
It's not as popular as a skillet or a saucepan, but it's really worthy of adding to the kitchen because of its versatility. It's really big and perfect for cooking for multiple adults or lots of kids! I absolutely hate cooking in a skillet. It's the pan of my dreams.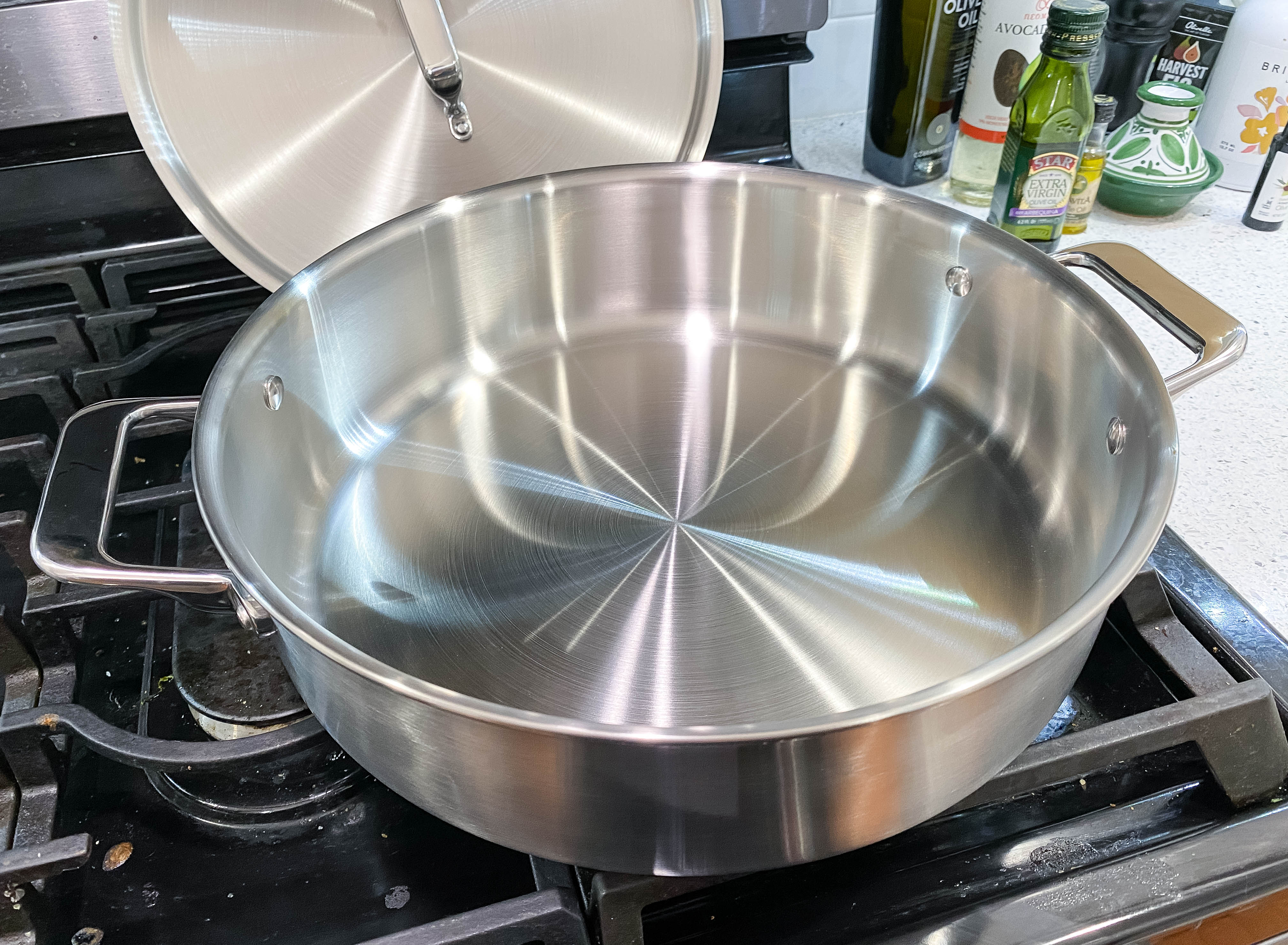 It has a wide base that makes it great for cooking up big batches and the sides are quite tall so it can hold sauces as well.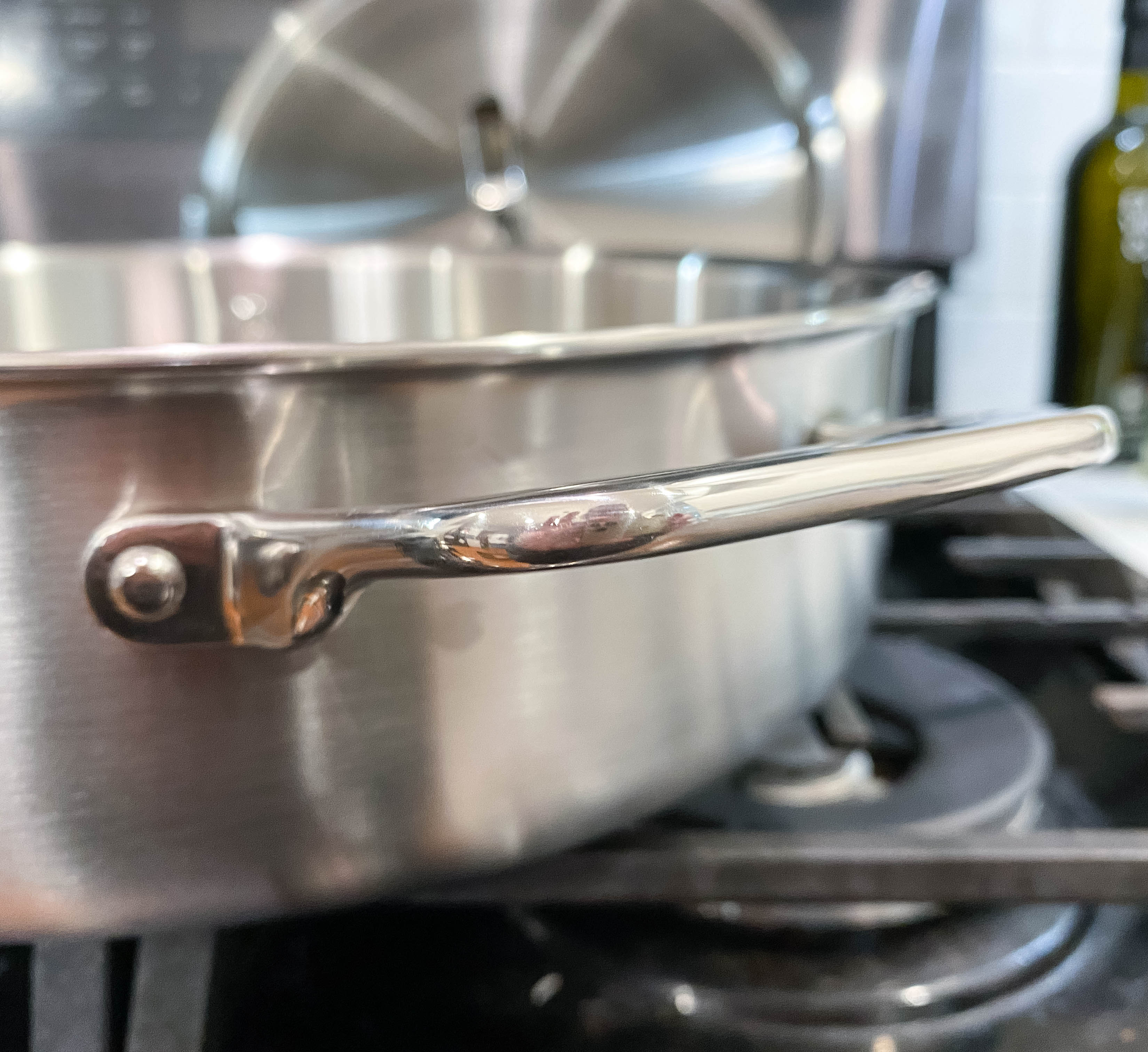 It has helper handles so it's easy to carry it around, whether for moving from stove-to-stove or even for serving, stove-to-table style.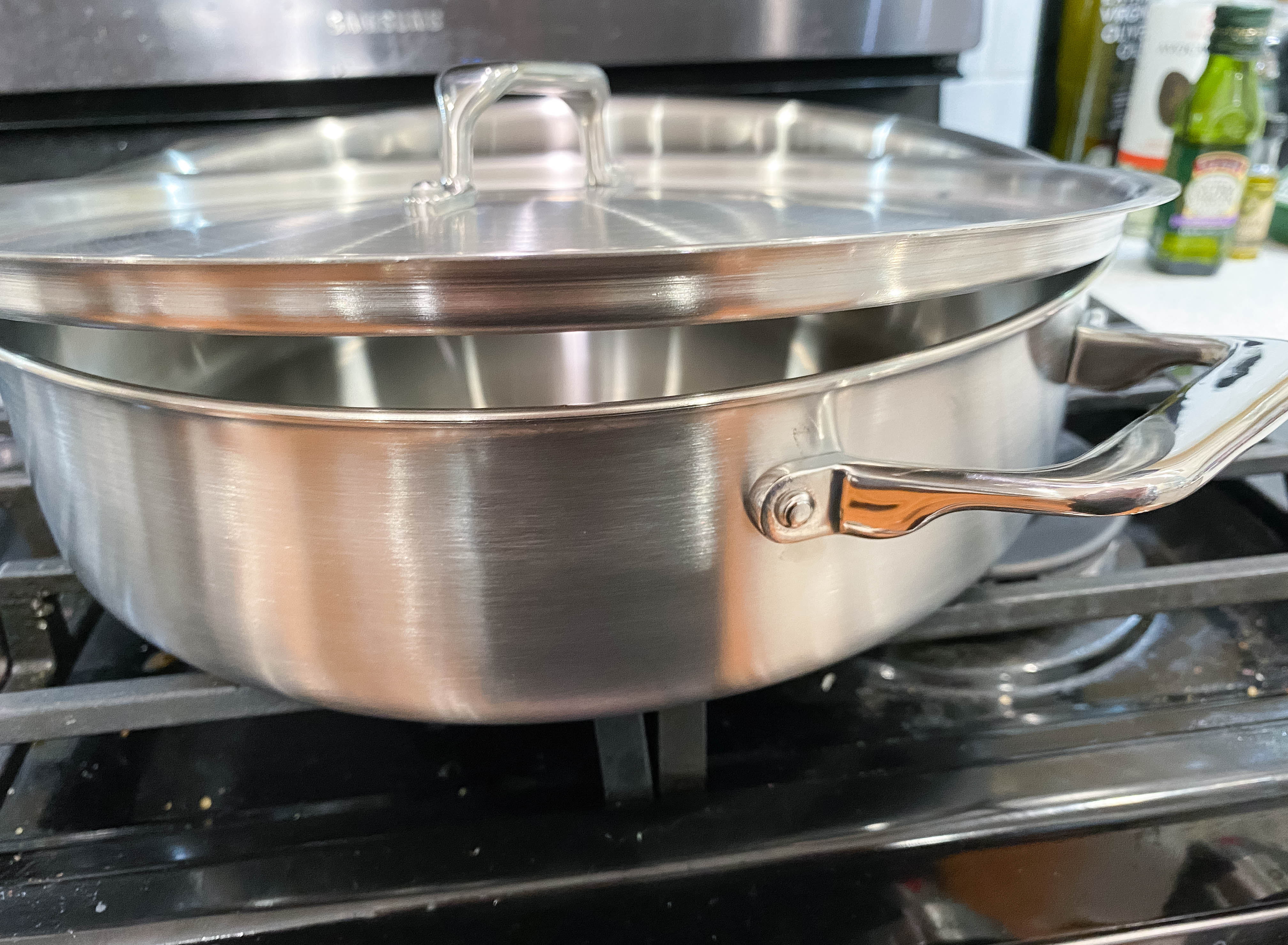 It also came with a lid, making simmering easier. You can even store food in it to keep the food nice and warm while waiting to be served.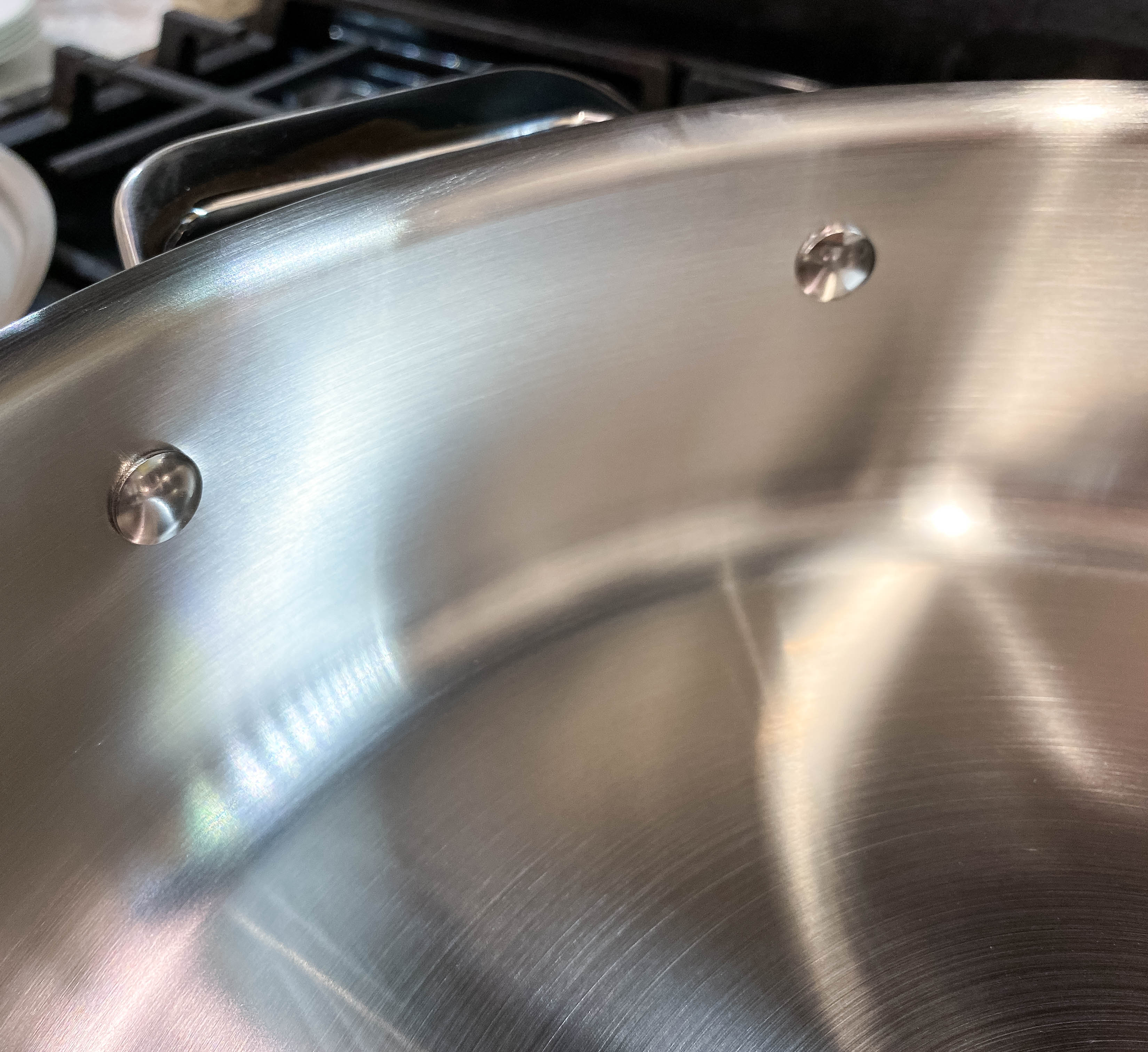 Another thing to like about the handles is that they are designed to stay cool even when you're cooking on a stove top.
This cookware has a 3.0mm thick composite that features 5-ply steel of stainless and aluminum which means it provides great heat conduction so the food cooks evenly. It also retains heat so the food stays warm for a longer time!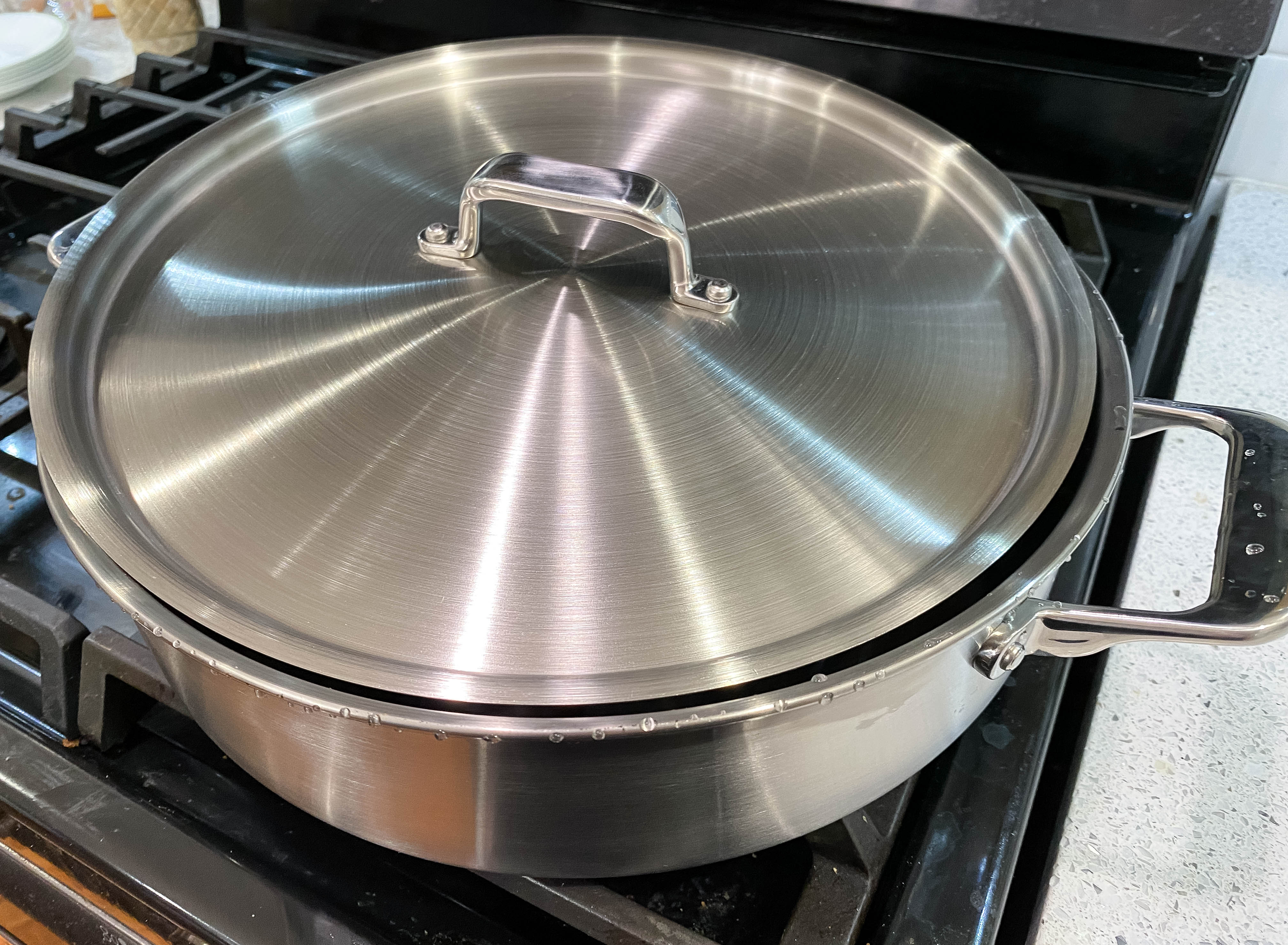 This is a really versatile piece of cookware. It's compatible with gas, induction, and electric cooktops!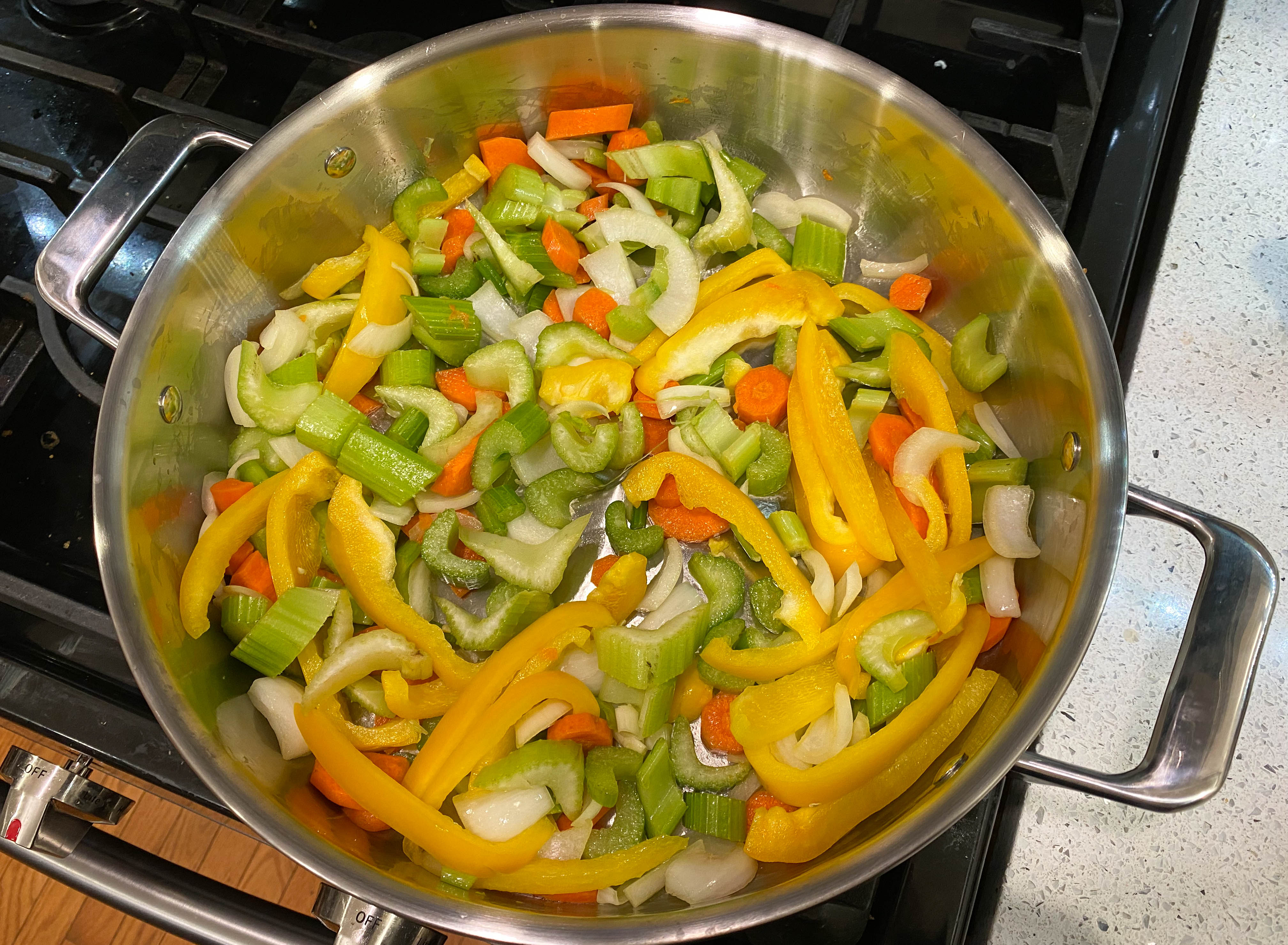 Now, it's time to test it out in the kitchen!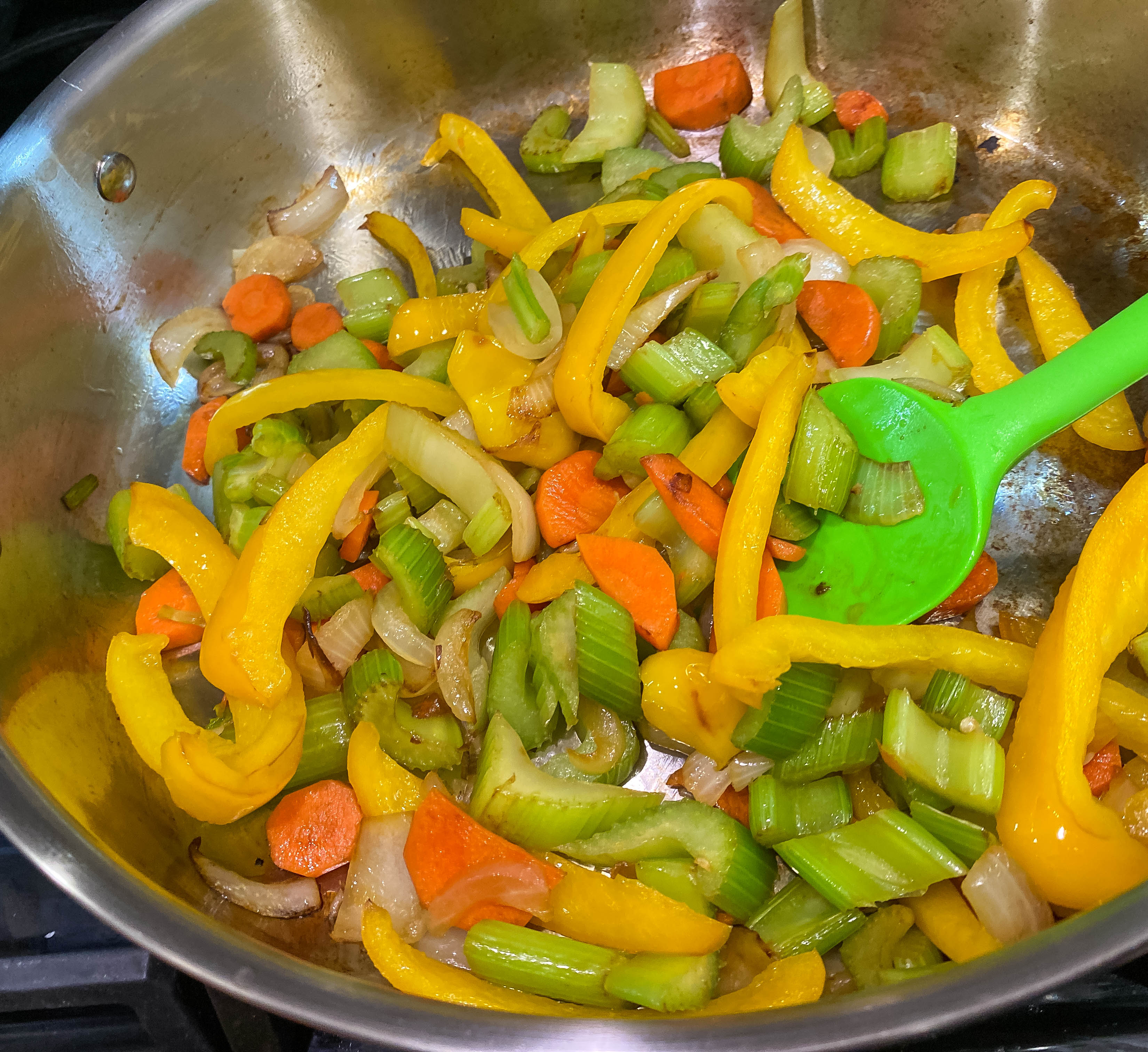 I sautéed some veggies in it, and as promised, everything turned out evenly cooked!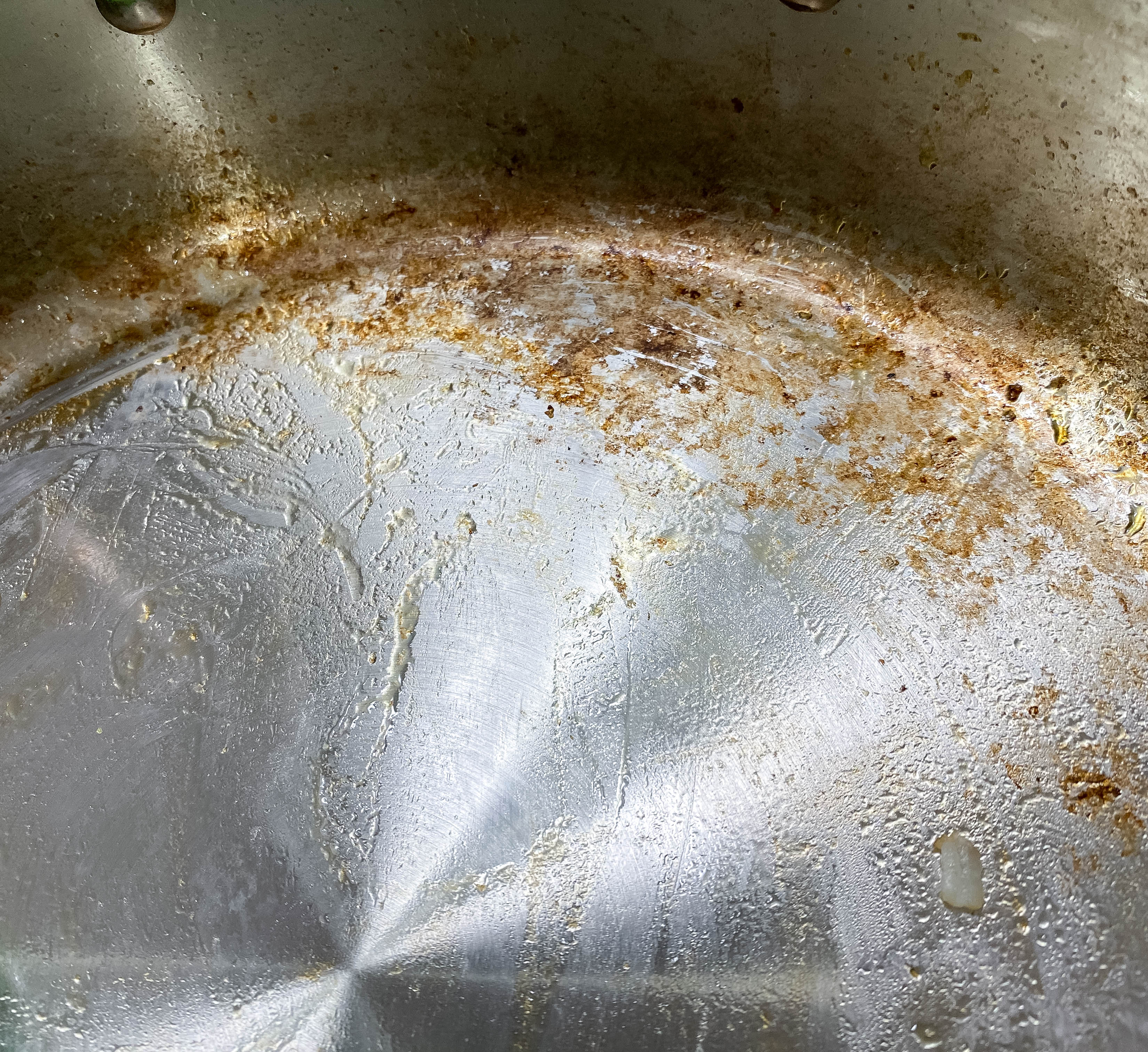 Clean-up is also a breeze. Food residue is easy to remove and it's also dishwasher-safe! This mess came off in a flash and it's just like new.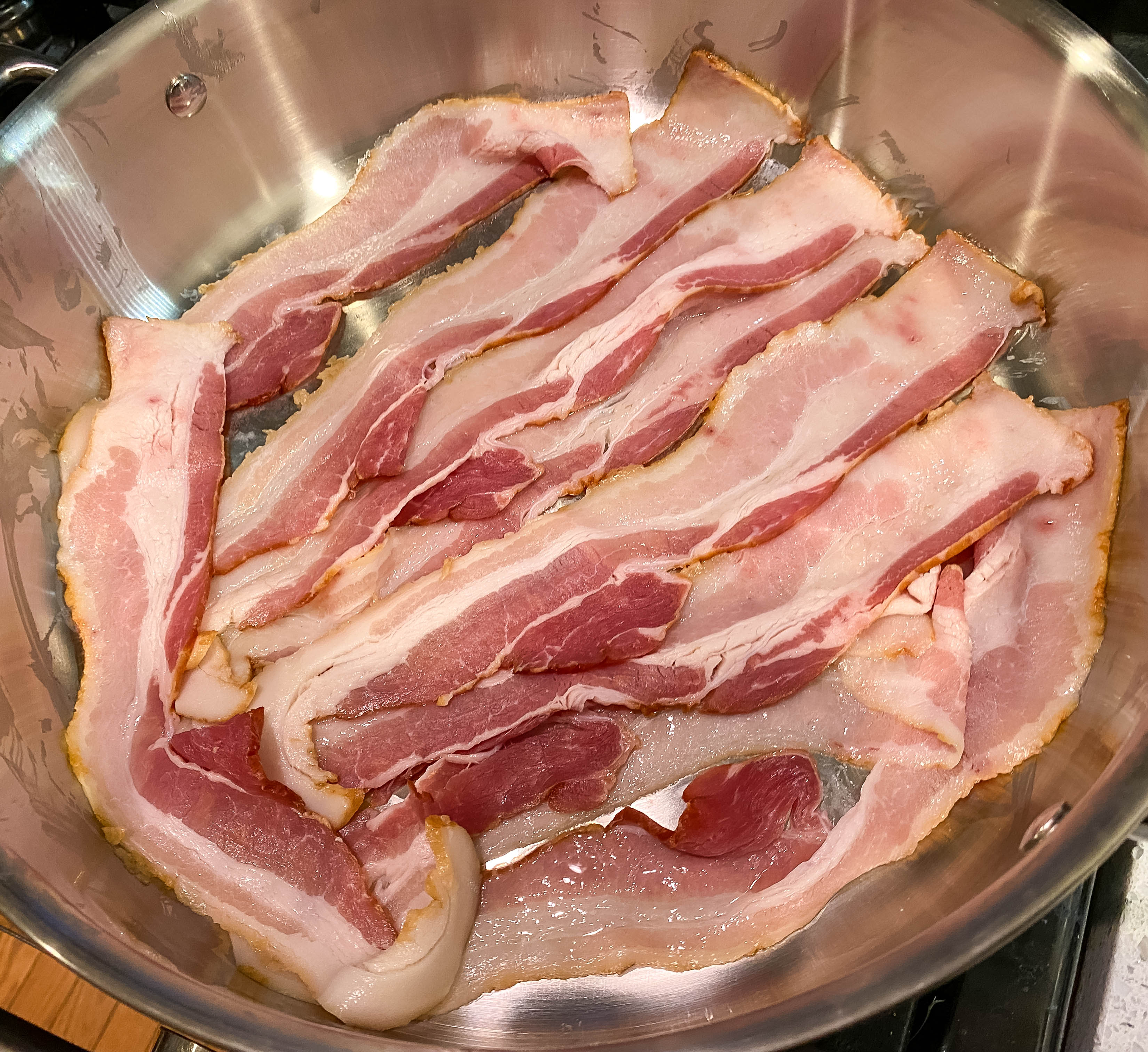 I also fried bacon strips from ButcherBox and I love how I was able to put everything at once since the Rondeau is quite big. This is great because it saves me time and effort!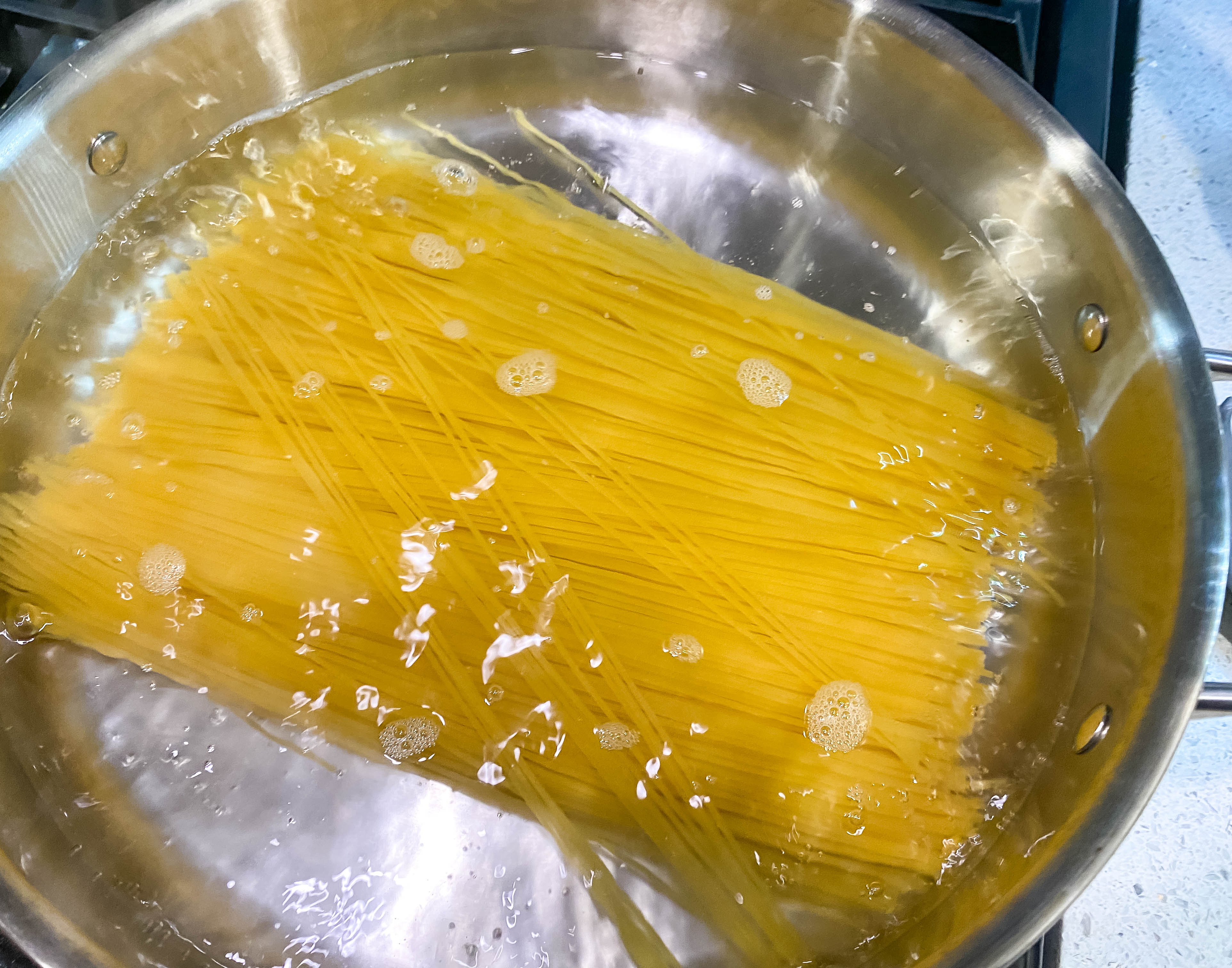 The Rondeau is also ideal for cooking pasta! The spaghetti is laid flat, and it blew my mind. Just don't fill the pot too full with water. No breaking or bending of my noodles ever needed again.
I'm happy with this cookware because I like using versatile pans around my kitchen! I also appreciate the simple yet sleek design that also makes for a great aesthetic. The even heat distribution is also one of the things I love about this cookware. It's also oven-safe so you can go from cooktop to oven without any worries and without the hassle of transferring hot food to an oven-safe container! It's a must-have for any kitchen and an absolute BEAST of a pot. The only reason I wouldn't recommend it is if you have a tiny kitchen or aren't cooking a lot of food at once. It's perfect for coq au vin and big families, but I wouldn't recommend regularly cooking for two in this.  The rondeau weighs in at 5.2 lb, is 12.5 inches in diameter, with a base of 11 inches.
Do I want to try Misen skillets? Not particularly, because I'm not a superfan of the profile, but they make those too – nonstick and stainless – along with a dutch oven, stockpot, and other cooking essentials like knives.
What do you think of the Misen Rondeau?