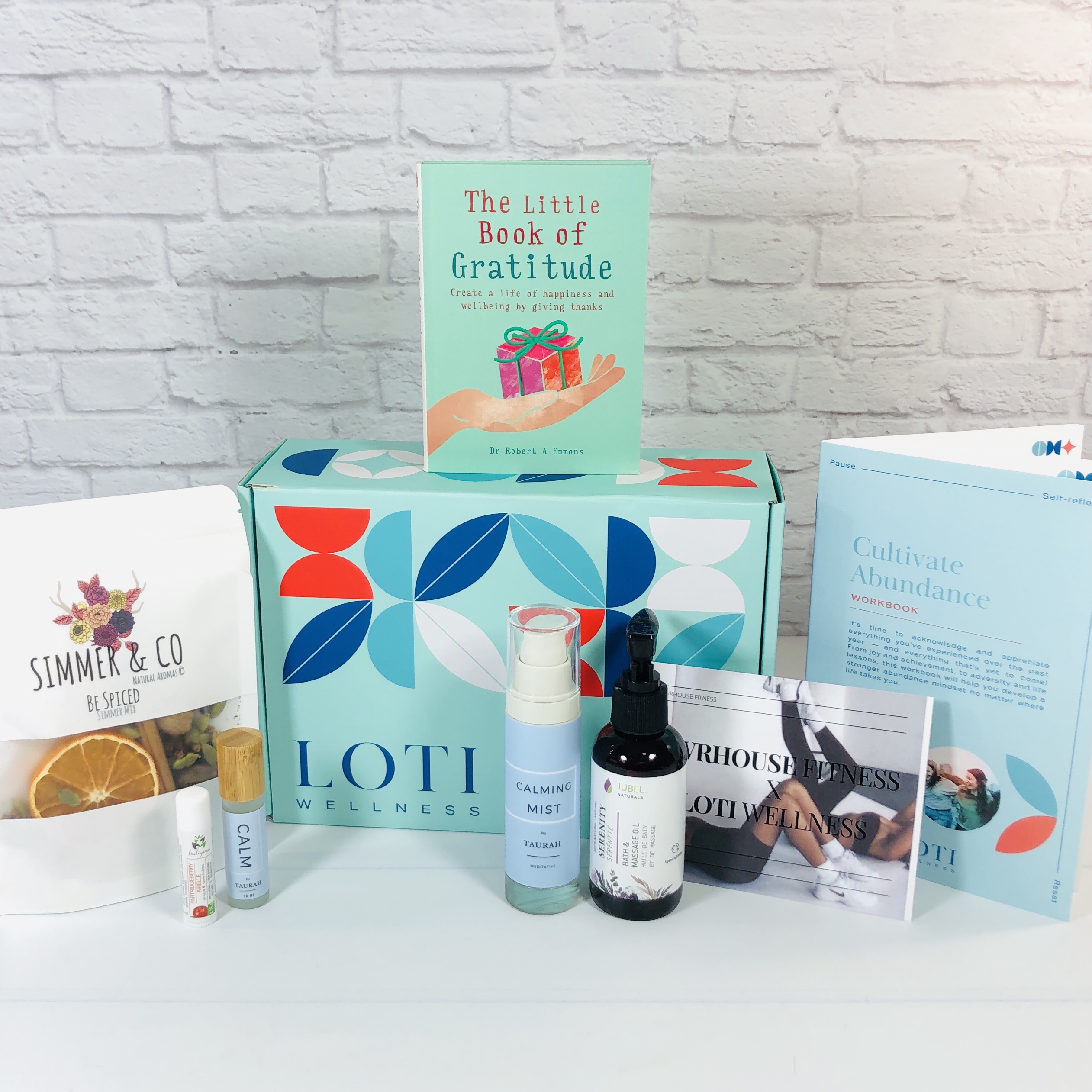 Loti Wellness is a subscription box with a focus on self-care. The box has a monthly theme curated by therapists to focus on items and rituals to promote positivity and improving one's self. Loti Wellness works with local brands and small businesses whenever they can, and choose cruelty-free and natural products. The box will have 5-7 products for self-care and wellness. The box is $45.95 USD with lower prices on multi-month subscriptions, and drops to as low as $37.95 USD when you sign up for 12 months. Shipping is $10.95 USD.
A lotus is a flower that blooms from the mud. It symbolizes overcoming adversity and achieving your greatest potential. The Loti Wellness Box offers practical skills and products to reduce stress and anxiety, and improve your overall wellbeing.

Each Loti Wellness Box delivers the tools and strategies you need to cope with life's challenges, using research based in psychology and psychotherapy. The monthly themes focus on topics like reducing anxiety, setting goals, and even boosting positive mindsets to help you discover self-care and self-love.
DEAL: Save 10% on your first box! Just use this link and coupon code SUBSCRIBE10.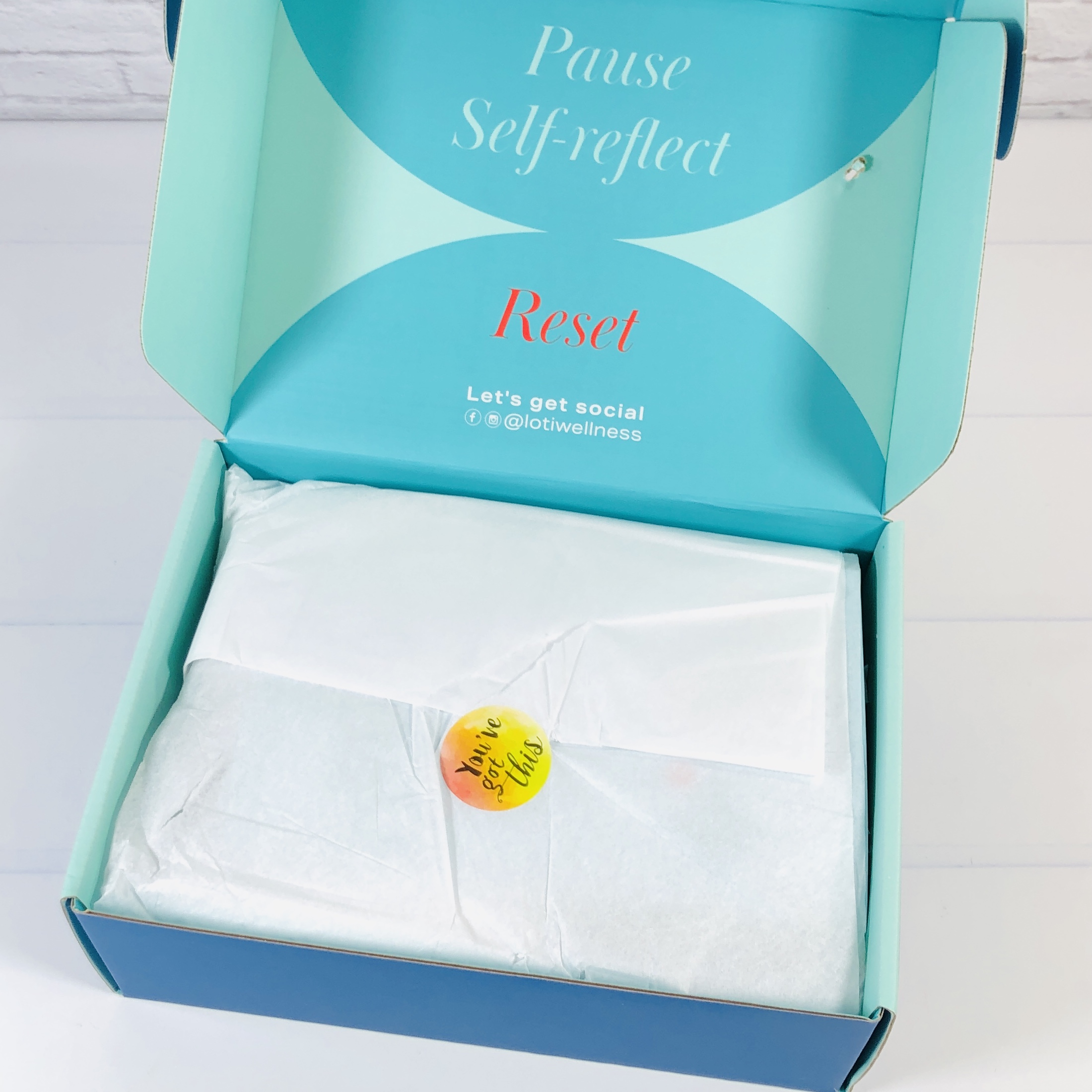 My items arrived in a blue box and were wrapped in white tissue paper that was sealed with a sticker.
Loti sends interesting and helpful items each month.
I received a brochure with the theme for October: CULTIVATE ABUNDANCE! (Yes, it is the October box. This box ships late in the month.)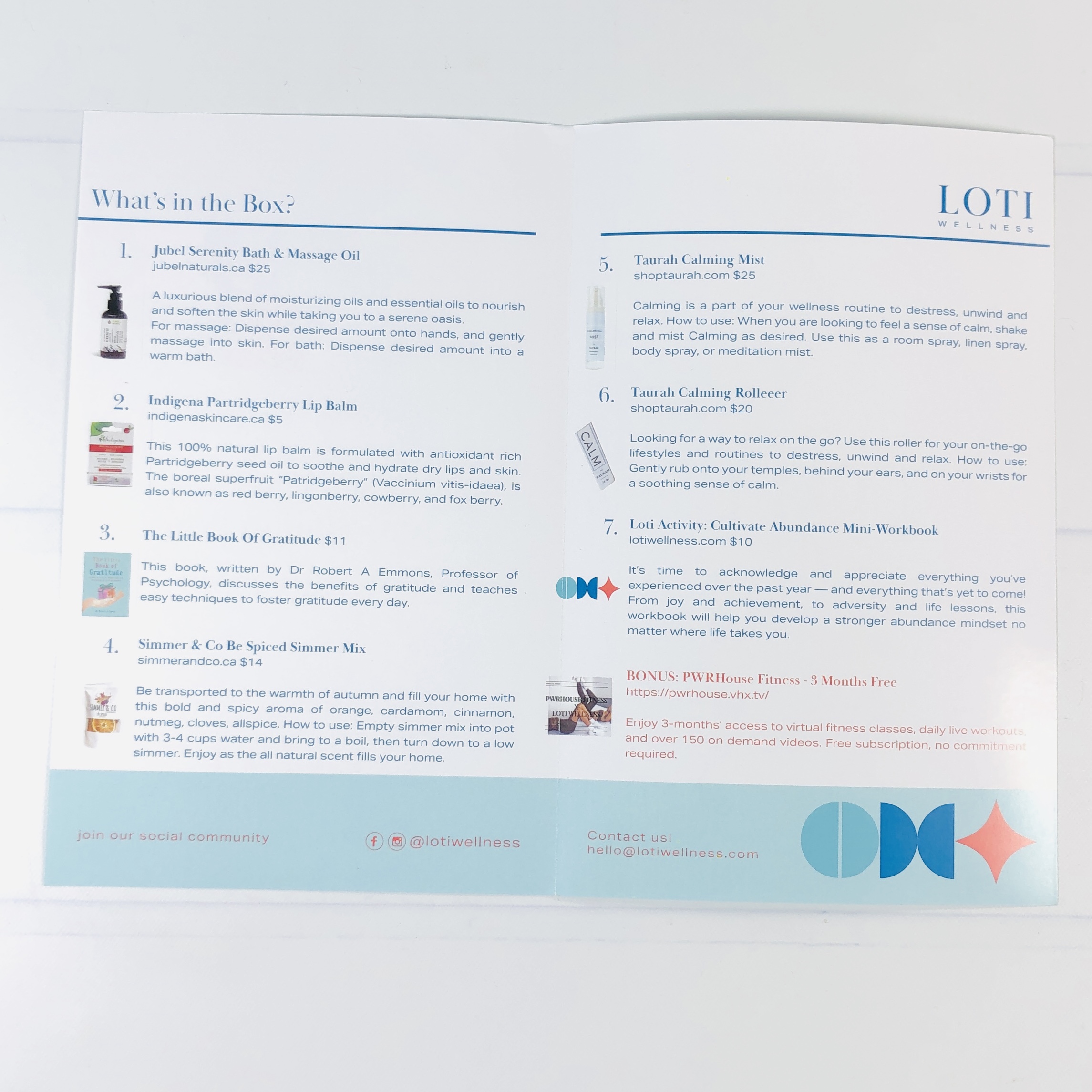 The inside of the brochure listed each item, MSRP, and website so you can stock up on more wonderful items from these brands. I believe all of these values are in Canadian dollars.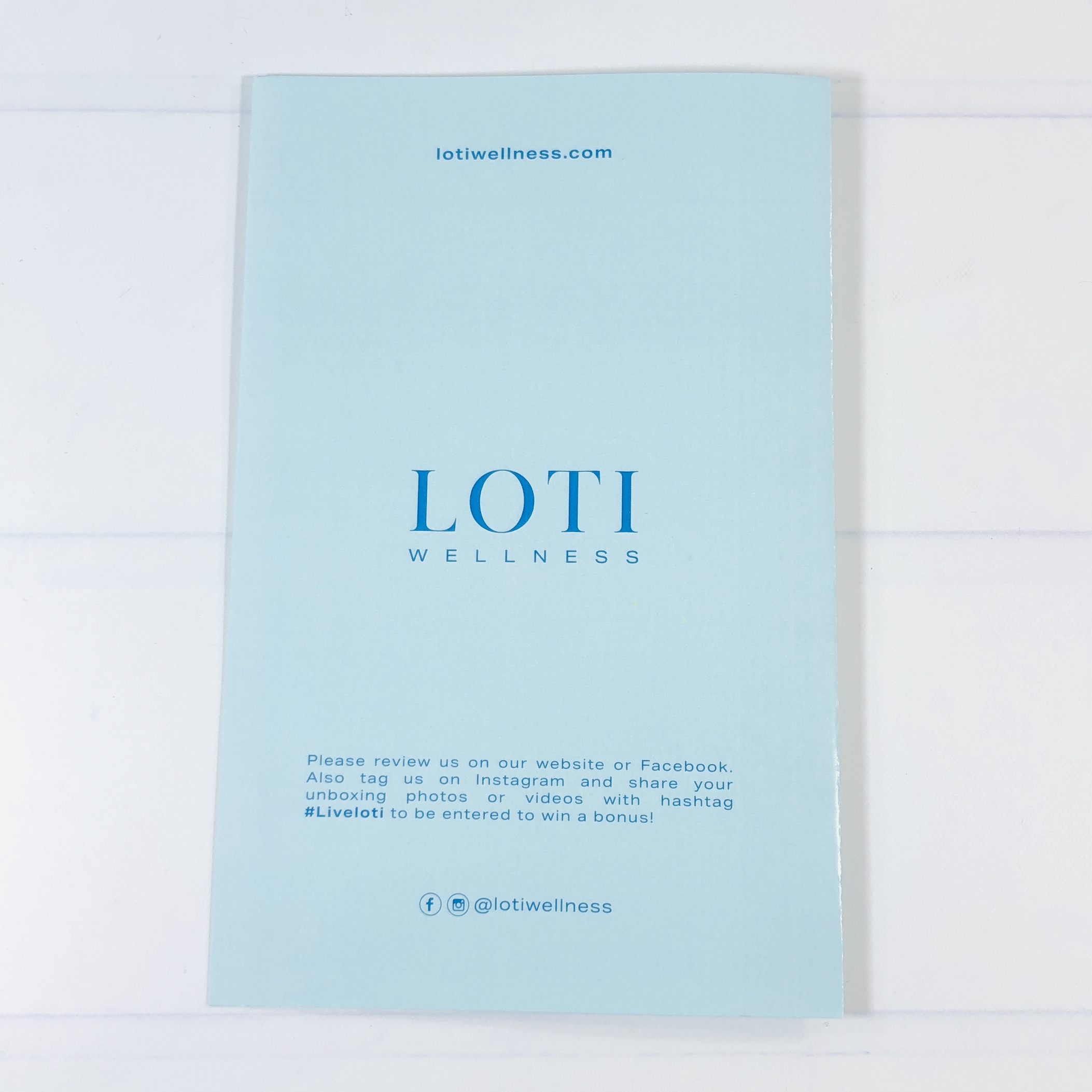 The back of the brochure showed on which social media sites Loti can be found.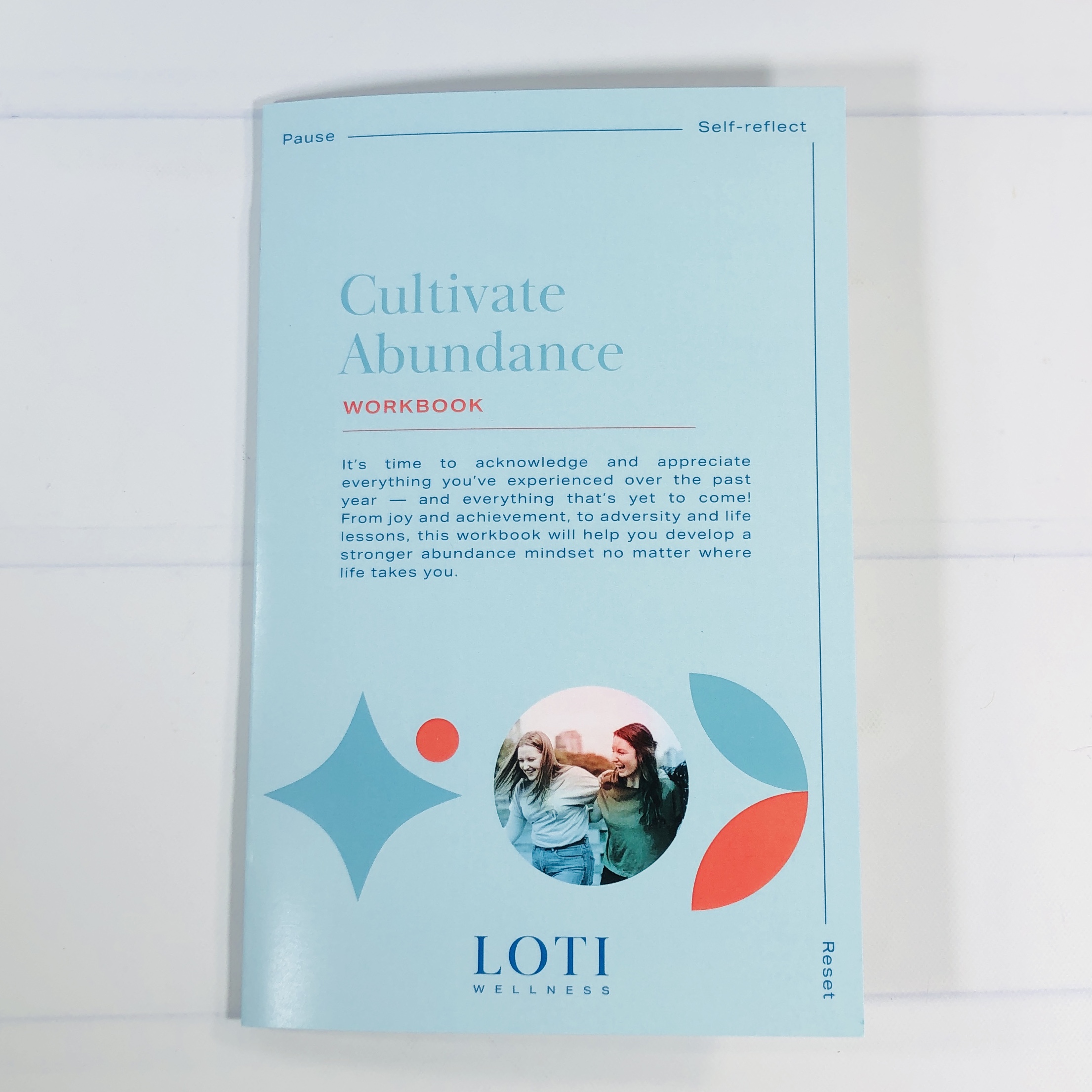 Next up was a CULTIVATE ABUNDANCE Workbook.
This is the time of year many of us give thanks for what we have, but I think this is more of an internal type of activity.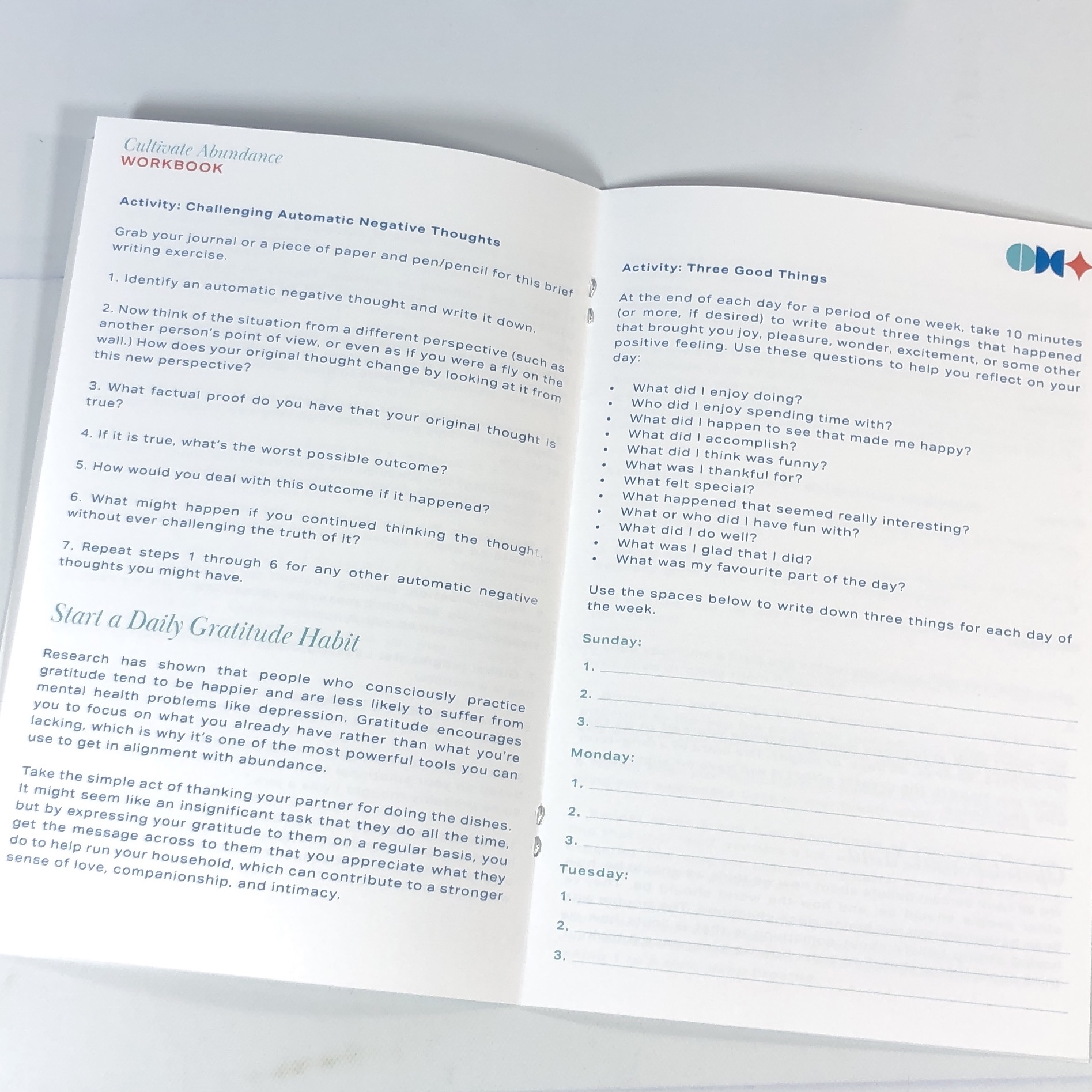 There are checklists and tips to follow. There were 10 pages total in this booklet.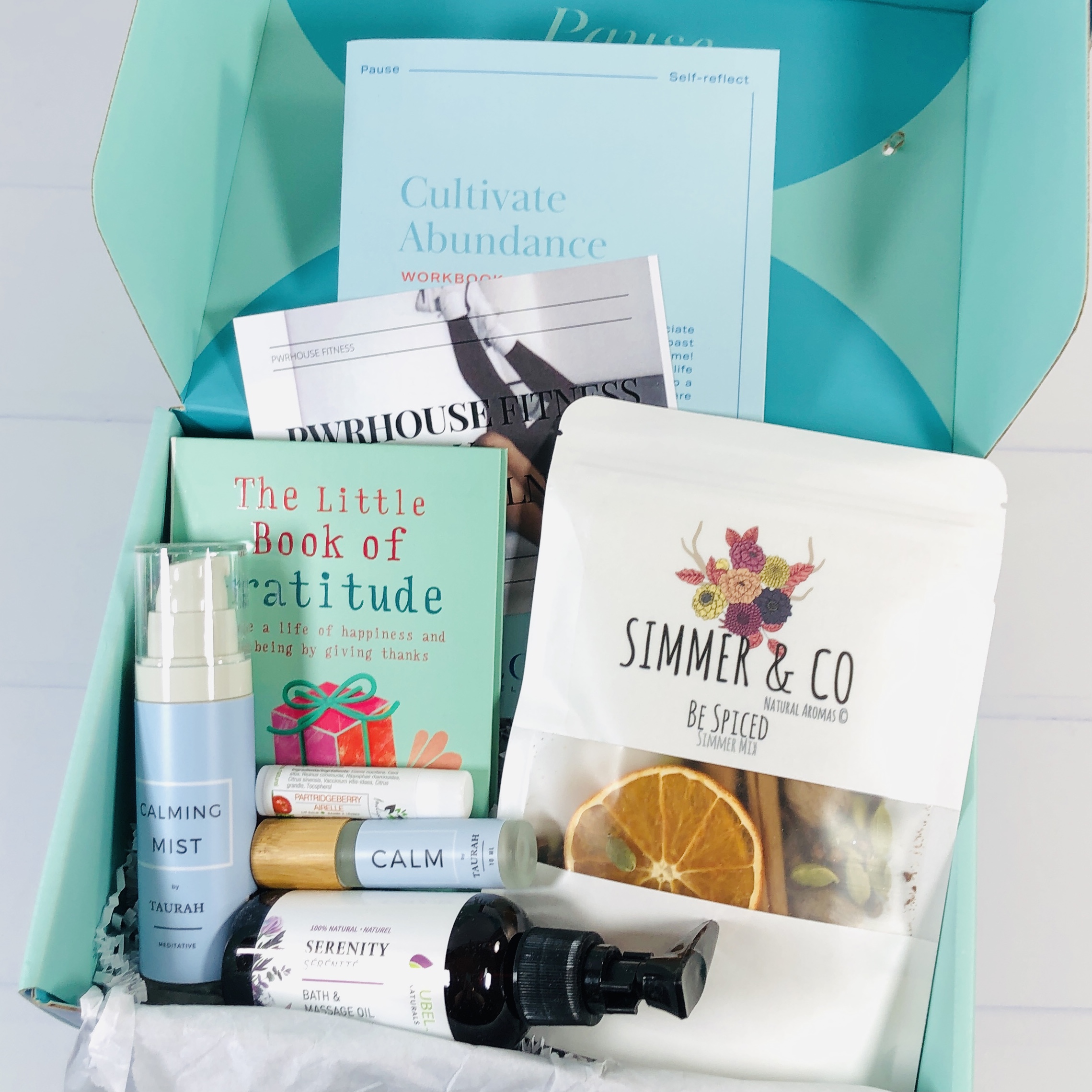 Everything in my box!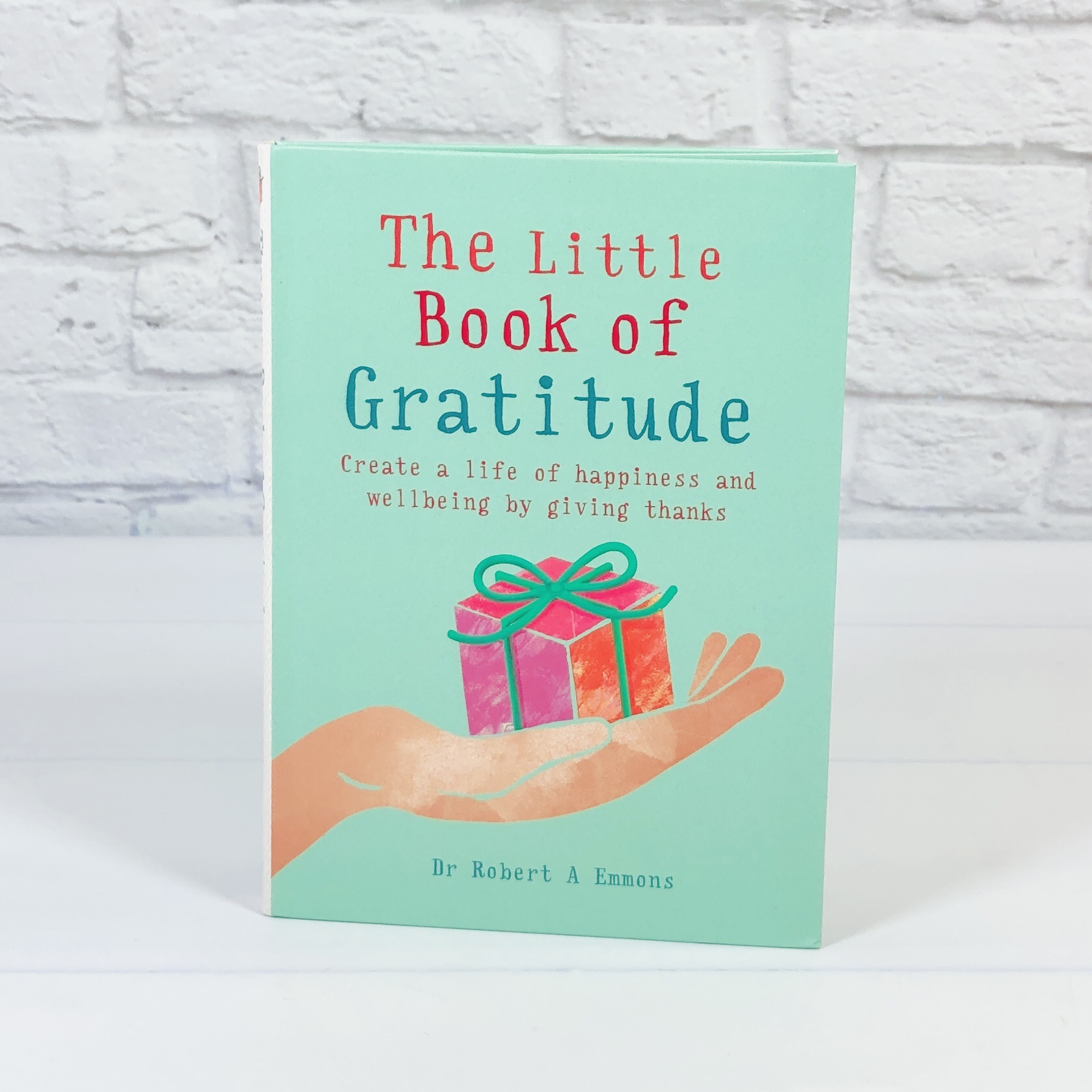 The Little Book Of Gratitude by Dr. Robert A Emmons ($9.99 MSRP, currently $7.99) Our first item is a book all about gratitude and ways to help us live better by practicing thankfulness.
Gratitude is the simple, scientifically proven way to increase happiness and encourage greater joy, love, peace, and optimism into our lives.

Through easy practices such as keeping a daily gratitude journal, writing letters of thanks, and meditating on the good we have received, we can improve our health and wellbeing, enhance our relationships, encourage healthy sleep, and heighten feelings of connectedness.

Easily accessible and available to everyone, the practice of gratitude will benefit every area of your life and generate a positive ripple effect.

This beautiful book discusses the benefits of gratitude and teaches easy techniques to foster gratitude every day. It also includes an 8-week gratitude plan.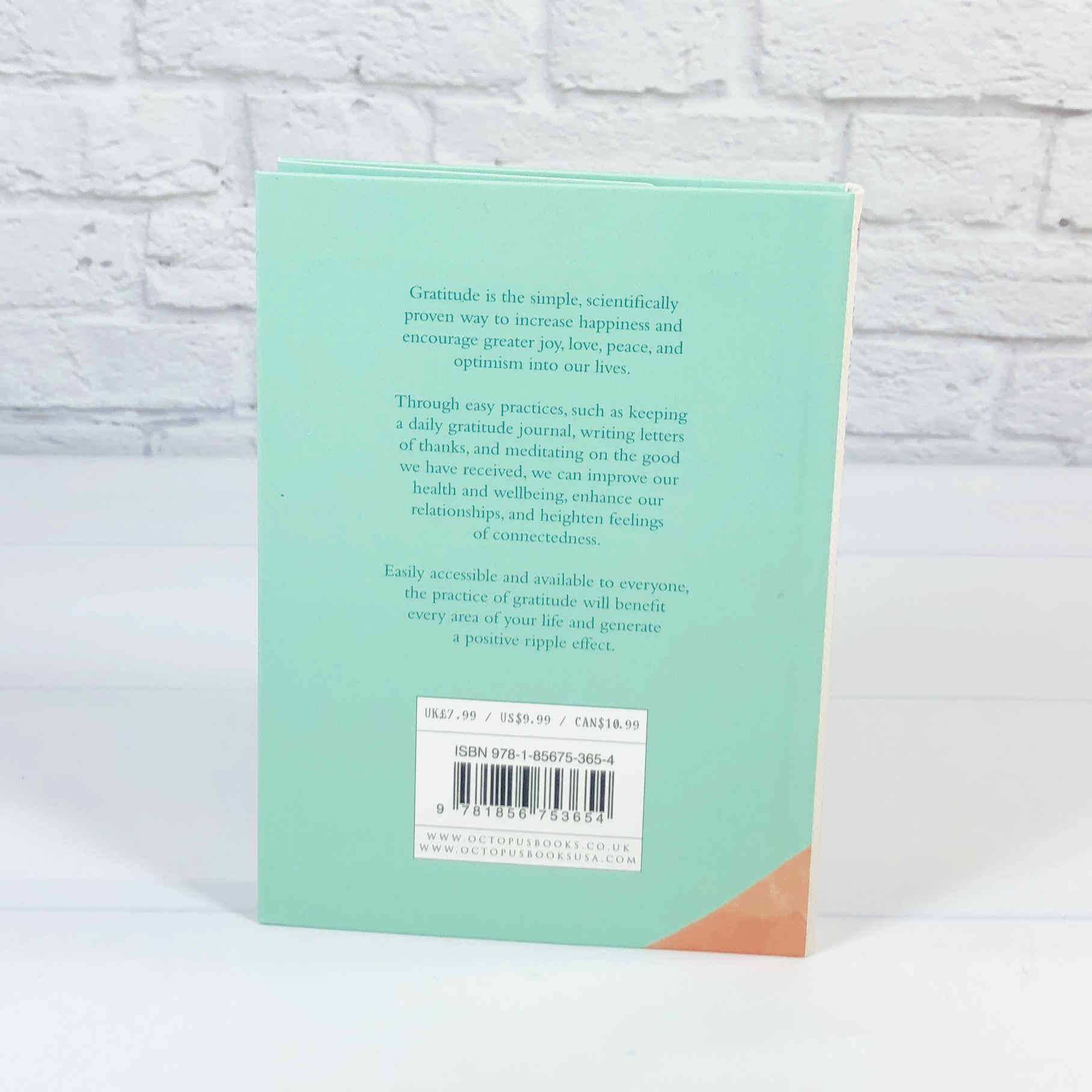 Here's the back cover.
There are 8 chapters total and I'm sure it will give me lots to ponder.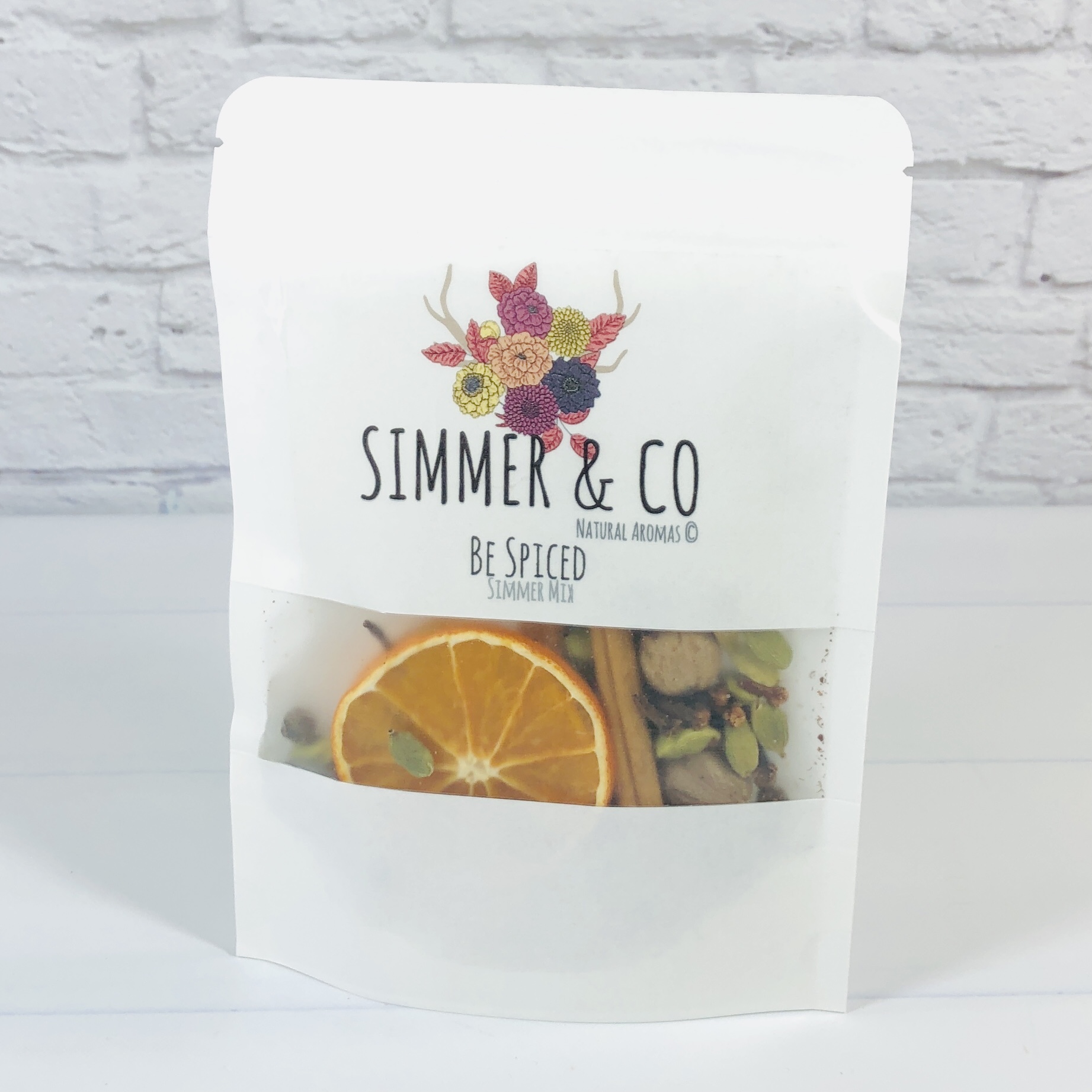 Simmer & Co Be Spiced Simmer Mix ($12) Before wax melts and essential oil diffusers we would simmer a combo of good-smelling natural foodstuffs to make our homes smell cozy. This has a lovely combo ready to be placed in water and simmered on the stove.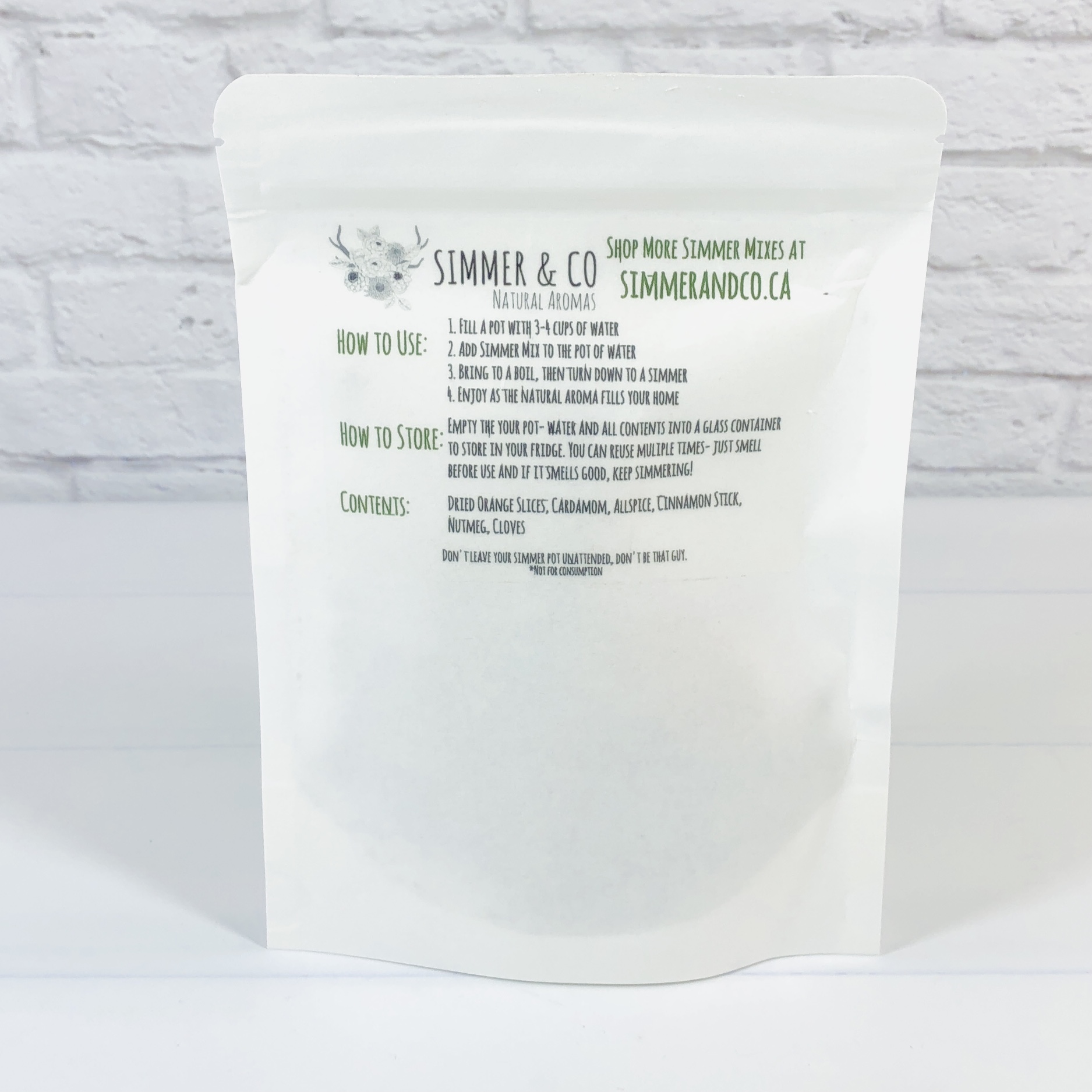 Please note that this isn't a tea, it's not for drinking. It has dried orange slices and some spices. Last night's dinner is lingering in the air, let me go try this out.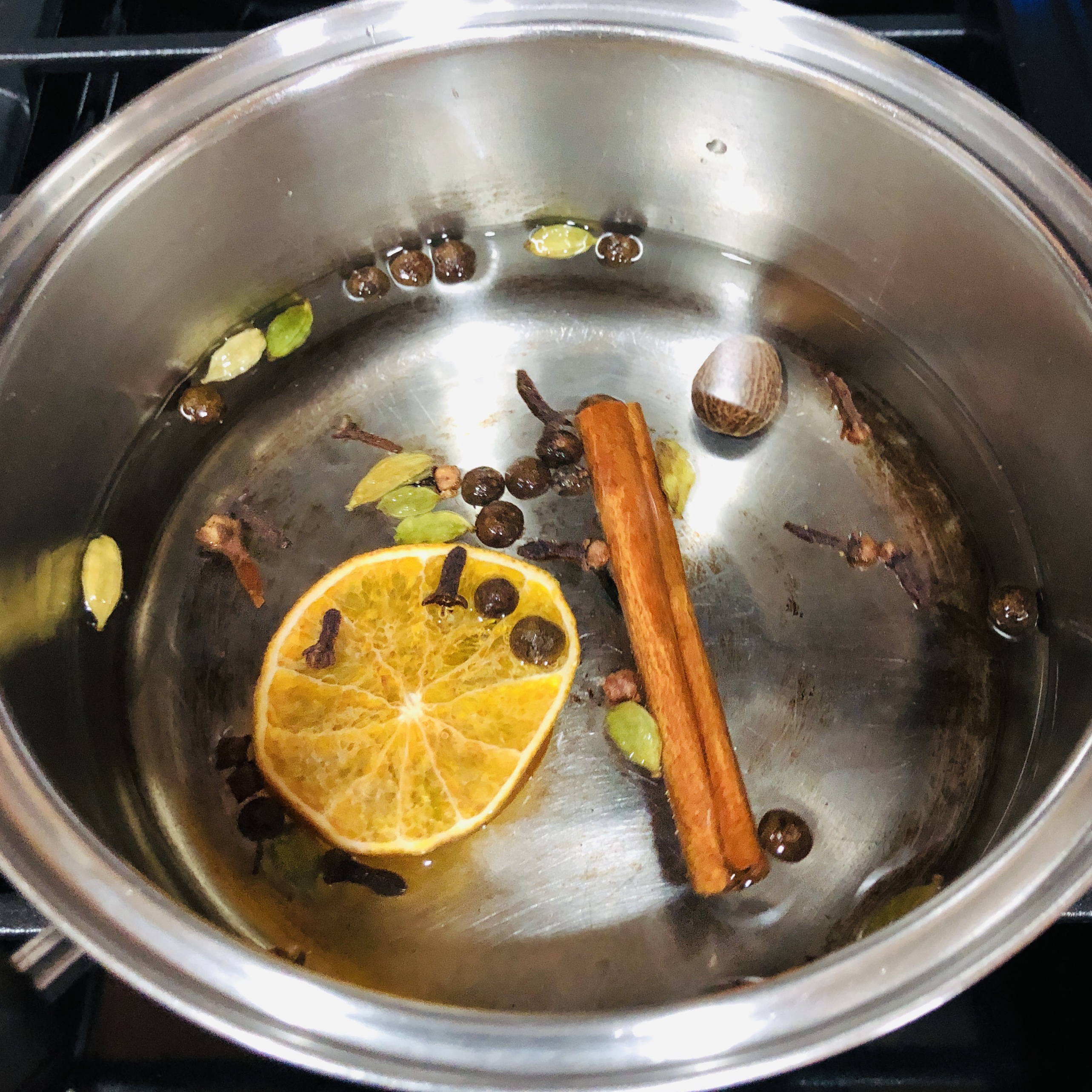 I placed half of the contents in a saucepan and only used two cups of water. As soon as I turned on the stove I remembered that I always run the exhaust fan with the stove and that would defeat the purpose of this product. I decided against turning ion the fan and even after I turned off the stove I could smell the amazing scent of oranges and spices. I wish I still had my mini slow cooker simmer/potpourri pot, that would have been perfect!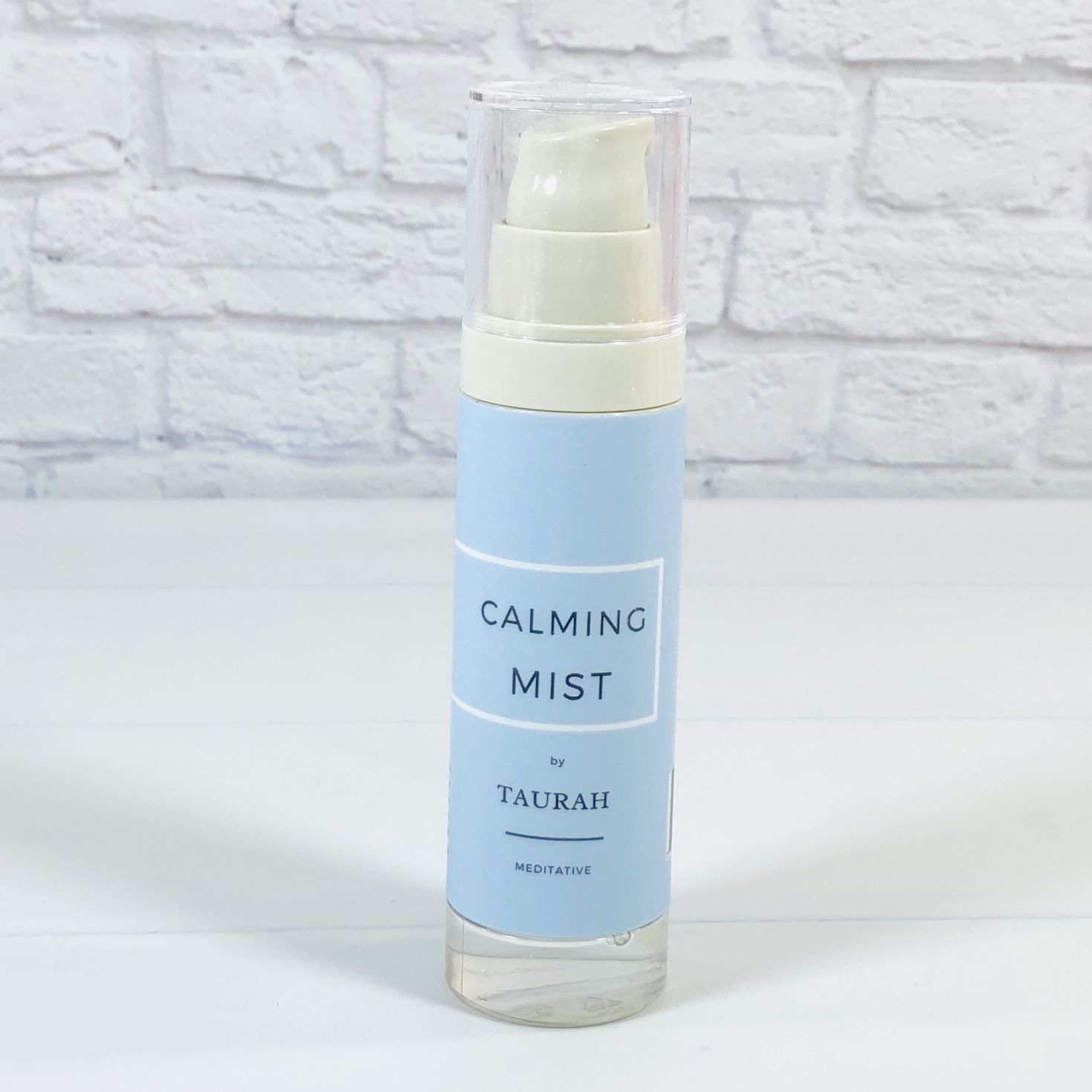 Taurah Calming Mist ($20.16) This calming mist can be used as a pillow spray or spritzed in the air before taking deep breaths. It can also help calm the mind before starting a meditation or yoga session.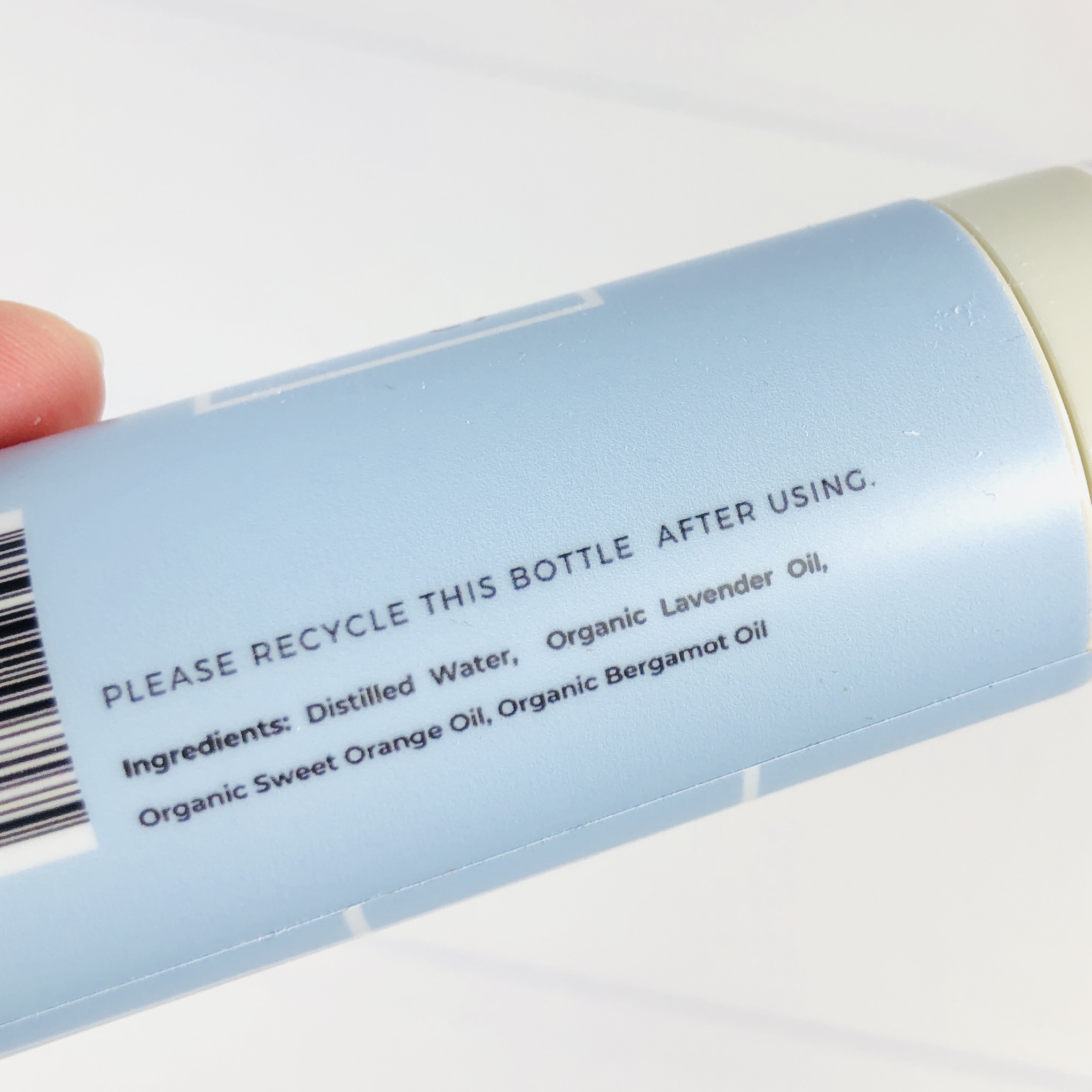 It's made of water and a blend of essential oils. It comes out in a very fine mist and smells mainly of lavender and the scent fades quickly.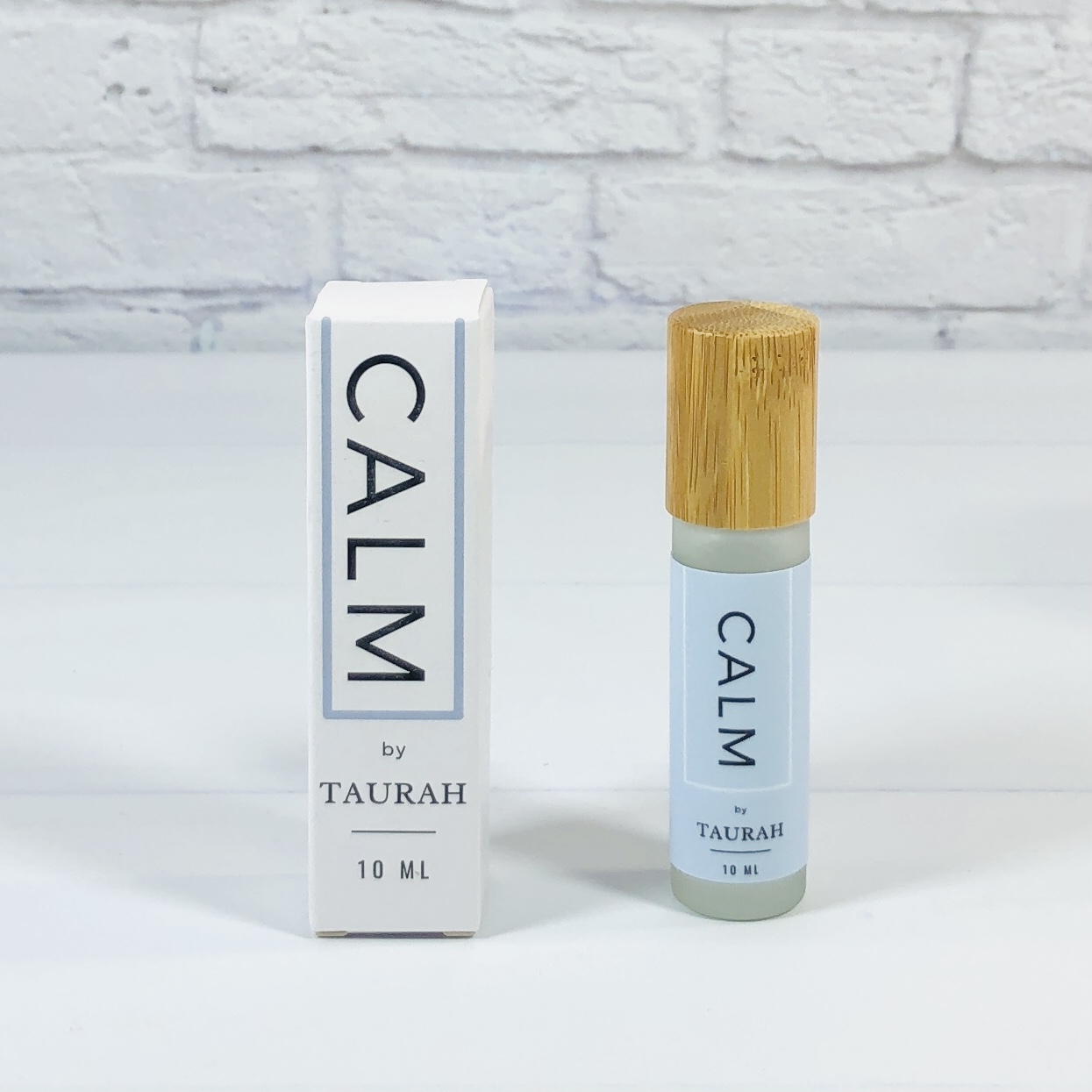 Taurah Calm Essential Oil Roller ($20 listed value) I couldn't find this rollerball on the Taurah website so the value is taken from the info card.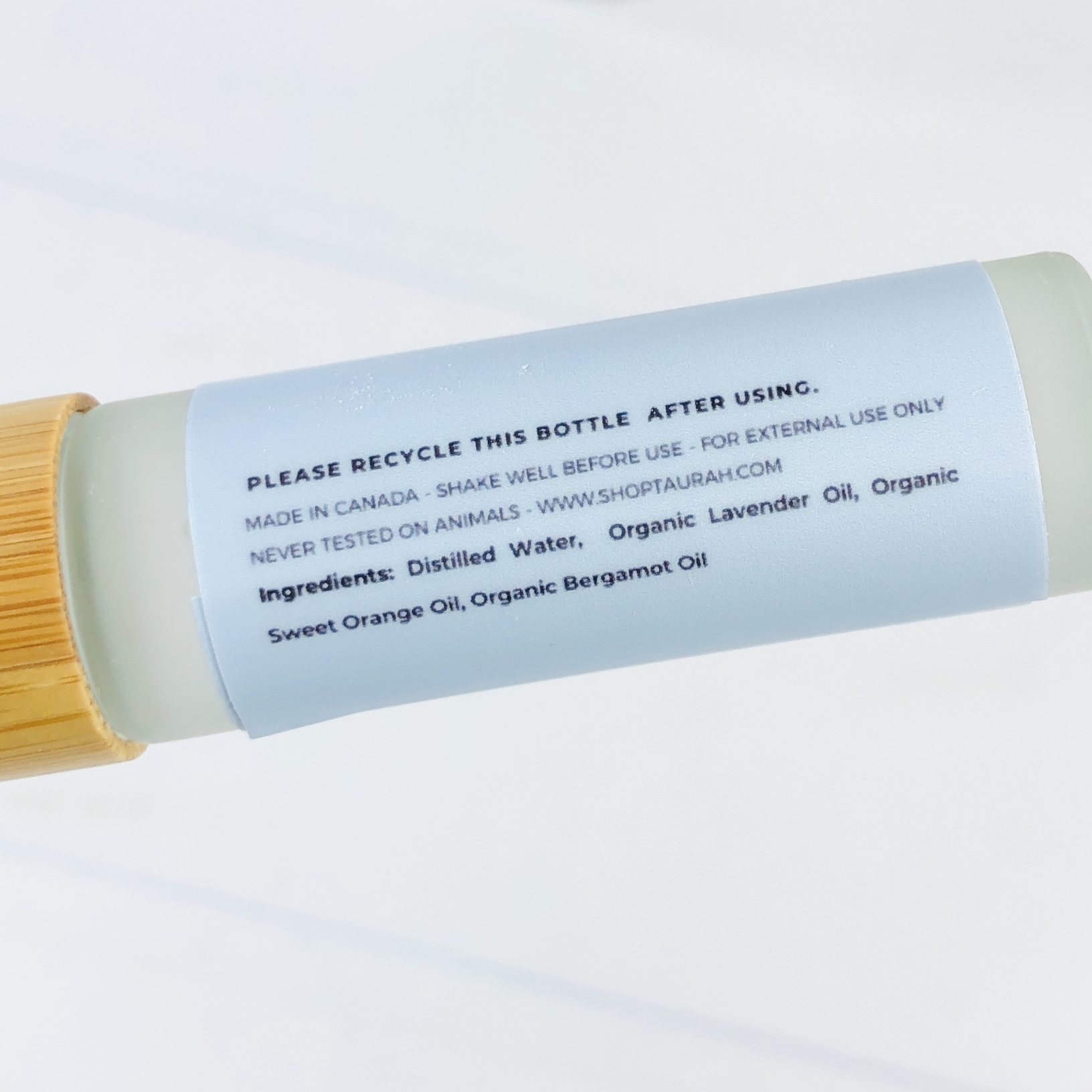 This is pretty much the same as the mist except you can roll it on your arm or temples. Again, it smells most like lavender and fades quickly but smells wonderful while it lasts.
It comes out quickly and is very watery, I guess I'm used to this type of product having a carrier oil for the base.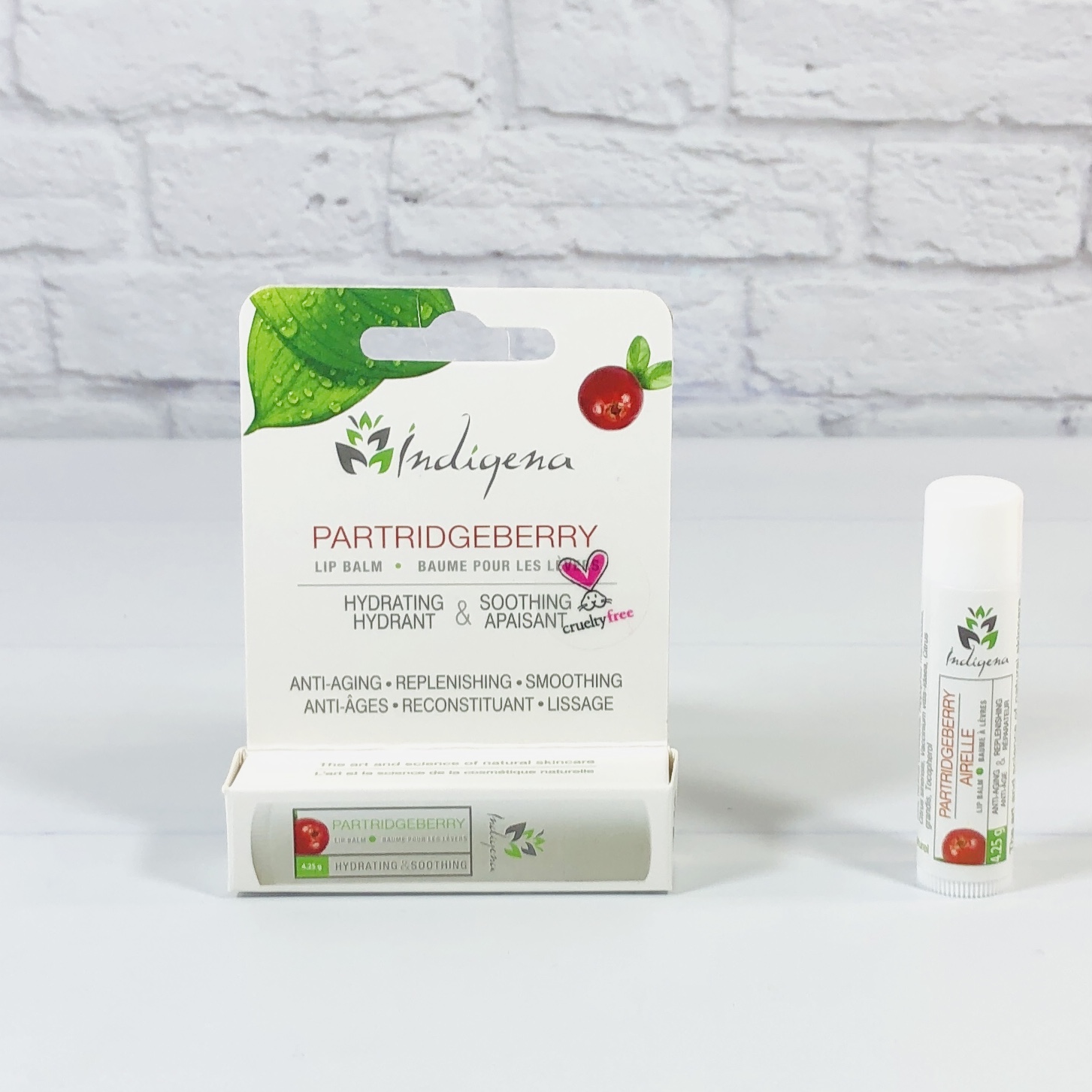 Indigena Partridgeberry Lipbalm ($5 listed value) Once again I couldn't find this product available at this brand's website.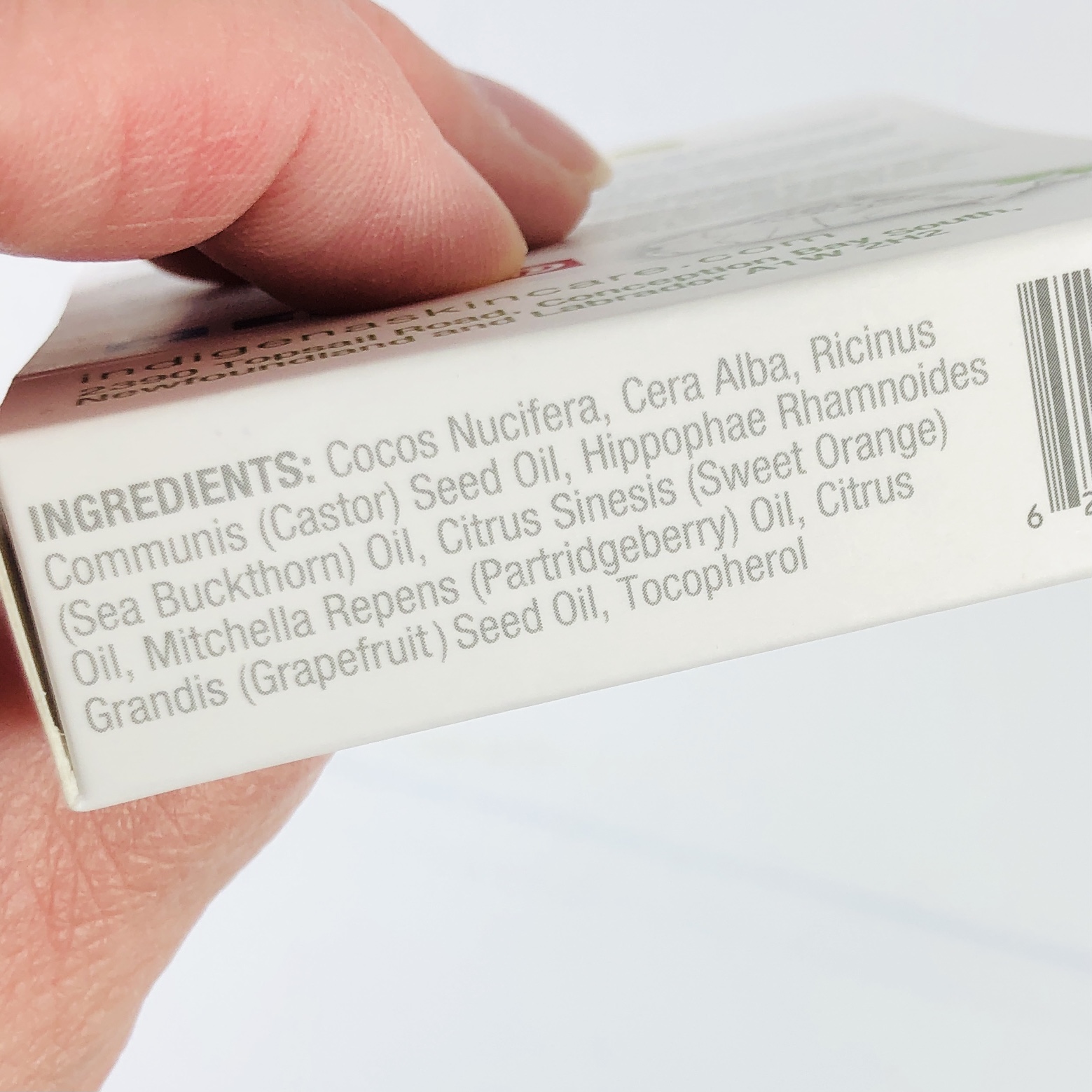 The ingredients include coconut oil, beeswax, and a couple more oils plus some essential oils for scent.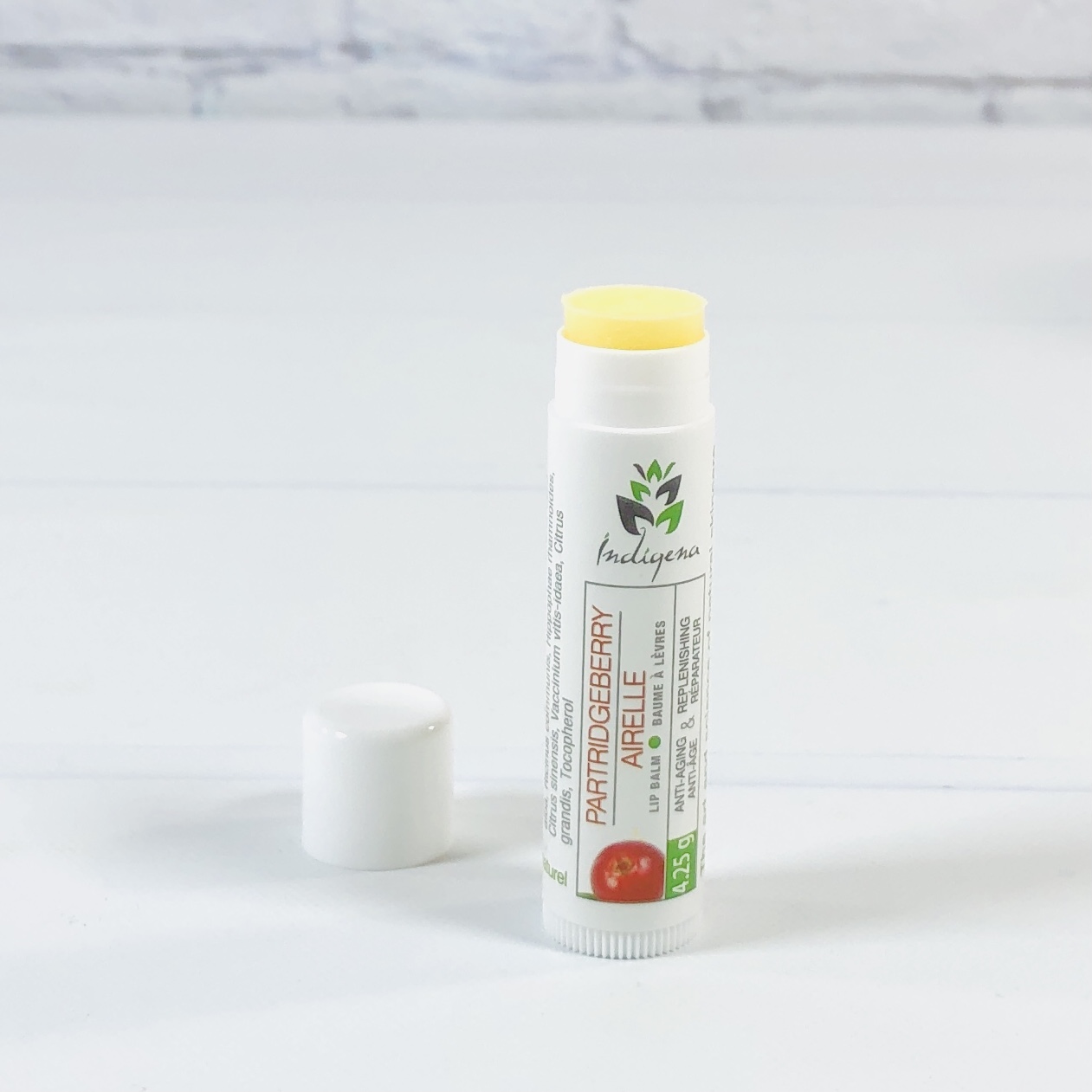 It rolls on easily and tastes like oranges! It felt wonderful on my lips and kept them moist and soft.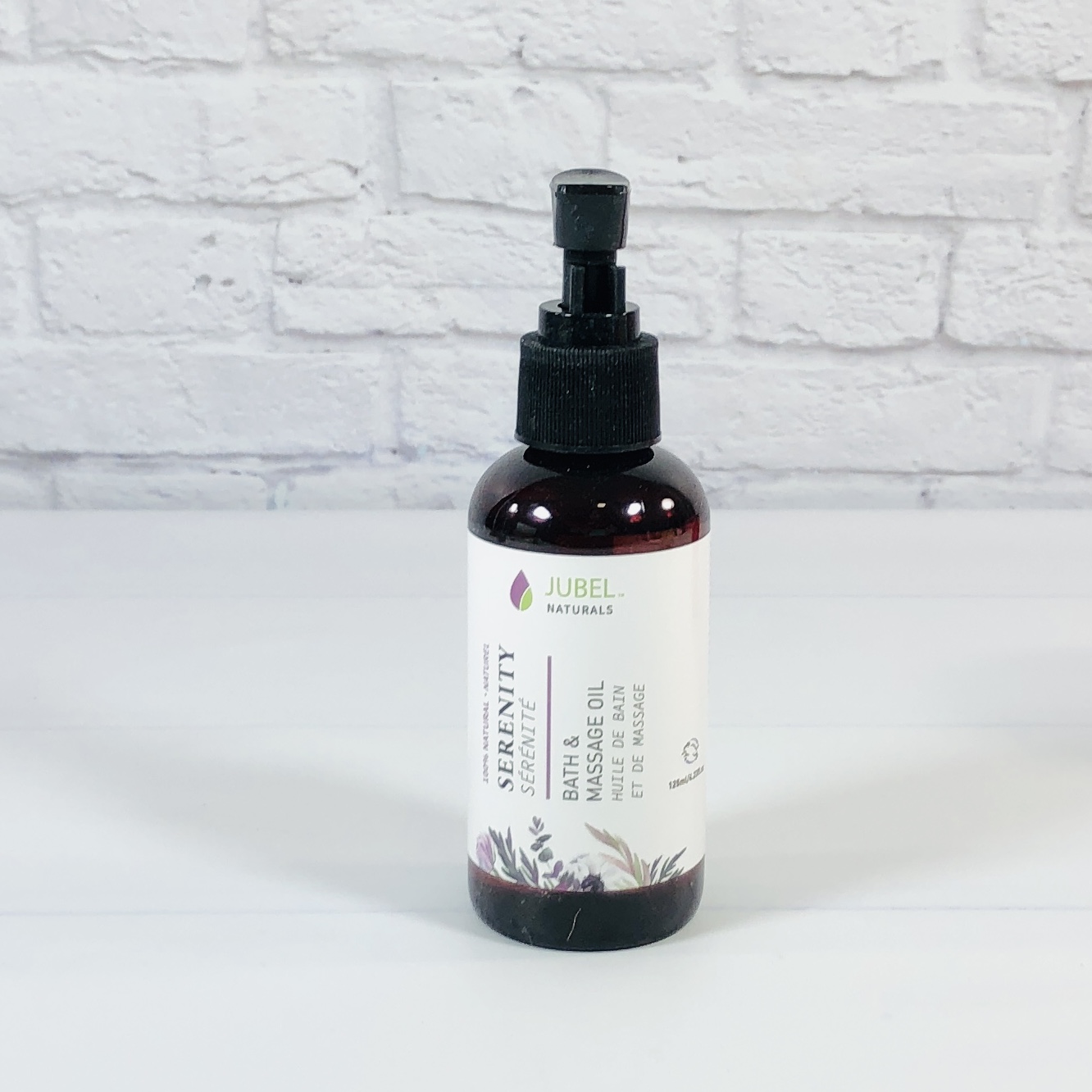 Jubel Naturals Serenity Bath & Massage Oil ($22) I love to use body oils during the cooler months, they help keep my skin feeling soft. The directions say to use as a bath oil or as a massage oil, but I apply it all over damp skin as soon as I get out of the shower.
The ingredients include rice bran, avocado, and other oils plus a variety of essential oils. It is described as having an herbaceous and floral scent and smells warm and floral to my nose.
BONUS PWRHouse Fitness 3-Month Access The final item is a card with a code on the back that allows access to 3-months worth of mat classes, rebounder classes, and more. It looks like it is usually $19.99 a month.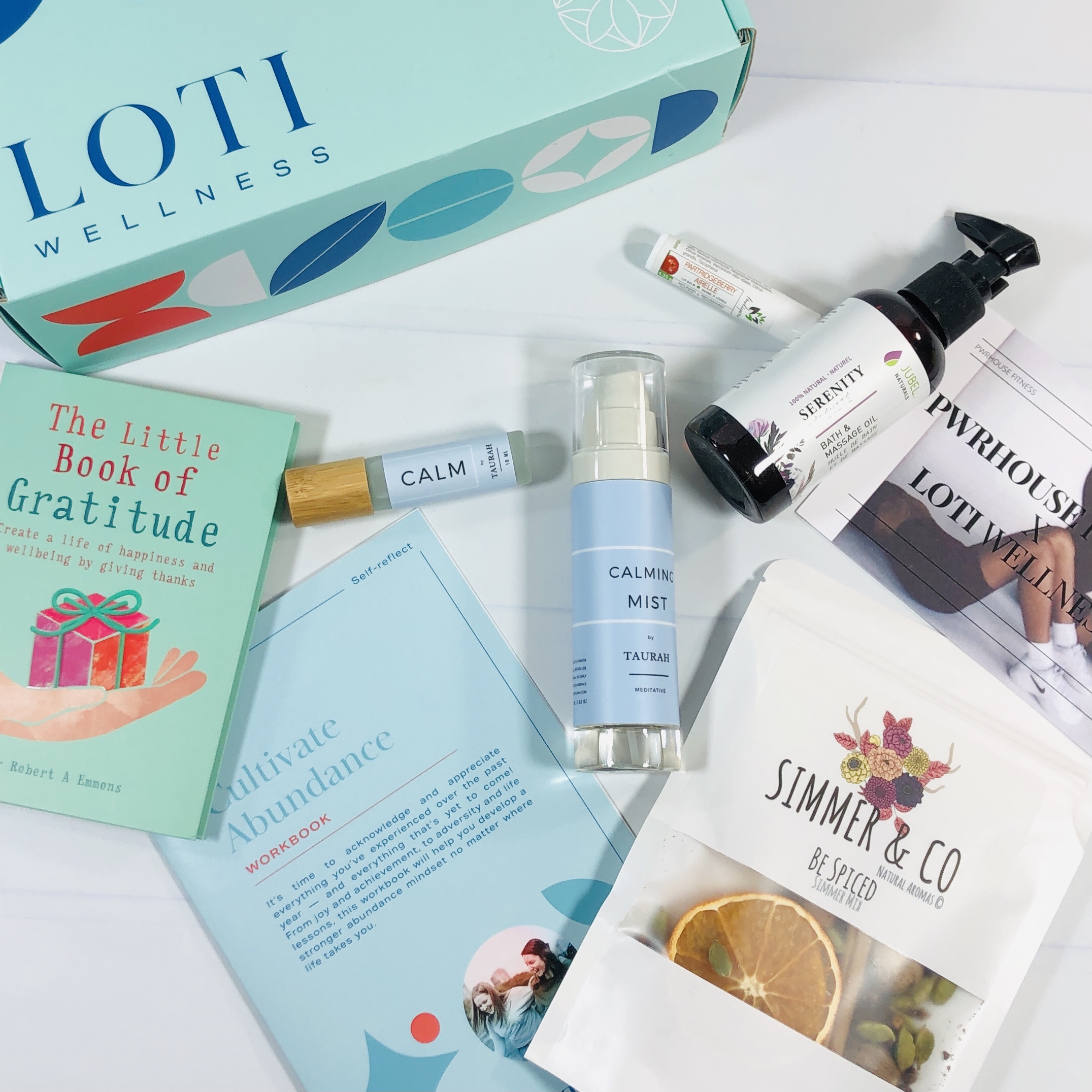 I am ready to enter the busy season with some items that will help me slow down and enjoy the times ahead instead of worrying that they will end too soon. My kitchen smells like a spice market thanks to the simmer mix while the mist and rollerball encourage me to take a deep breath and relax. The balm felt wonderful on my lips and the body oil smells amazing too, this is a nice smelling assortment this month. The other items will help me reflect internally and I might consider using the fitness streaming offer to release some stress.
What do you think of this self-care subscription?