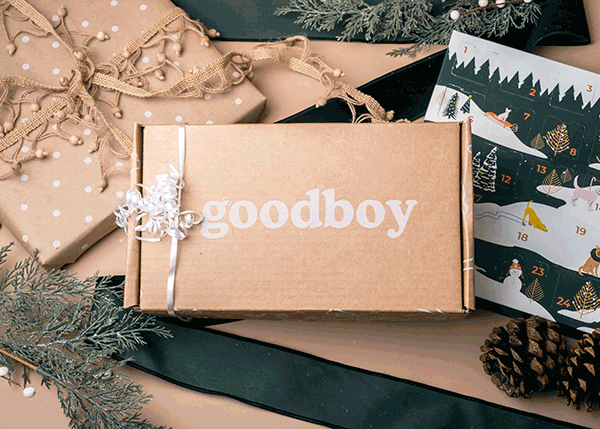 The Goodboy Supplement Advent Calendar is back by popular demand! Prices start at $40 (up to $60 for larger dogs), and it will include healthy treats based on your supplement choice and dog's weight.
Say hello to the 2021 Goodboy Supplement Treat Advent Calendar! Back by popular demand, this calendar is the perfect way to treat your pup to health and happiness this holiday season. Make this a time to remember for both you and your pup.

Each calendar is filled with our Complete Care soft chew supplement treats, a multivitamin designed to support your dog's overall health, from strong bones to shiny coats and everywhere in between. Each treat is individually packaged ensuring freshness well past December 25. 🎄

Simply select your dog's weight below and we will customize their calendar based on their unique daily intake. This year, give them treats they will love with benefits you will notice!

Step 1 – Select supplement type
Step 2 – Select your pup's weight
Step 3 – Sit back and let the holiday countdown begin! 🎄
Looking for even more advent calendars? Check out all our posts on Advent Calendars or find more on Amazon!
Are you getting the Goodboy Supplement Advent Calendar?