Club Eimmie's doll clothing subscription has a deal to get a Santa Doll + Child Outfit for your Eimmie Doll for $29.99. But even better, sign up for a 3-month subscription of fun play clothes for 18-inch dolls that includes this cute set for $59.99!
Deck the Halls this holiday in style with the Christmas Playtime Pack! The snow may keep everyone indoors, but the doll and child will be warm and play for hours with a matching Christmas cape and Santa Hat. 
Christmas Outfit Includes
An 18-inch doll outfit that fits any 18-inch doll
Christmas doll dress, cape with pom-poms, striped leggings, buckle boots, and Santa hat included with every pack
Matching Child Santa Hat
Matching Child Christmas cape
Post Card
About Club Eimmie: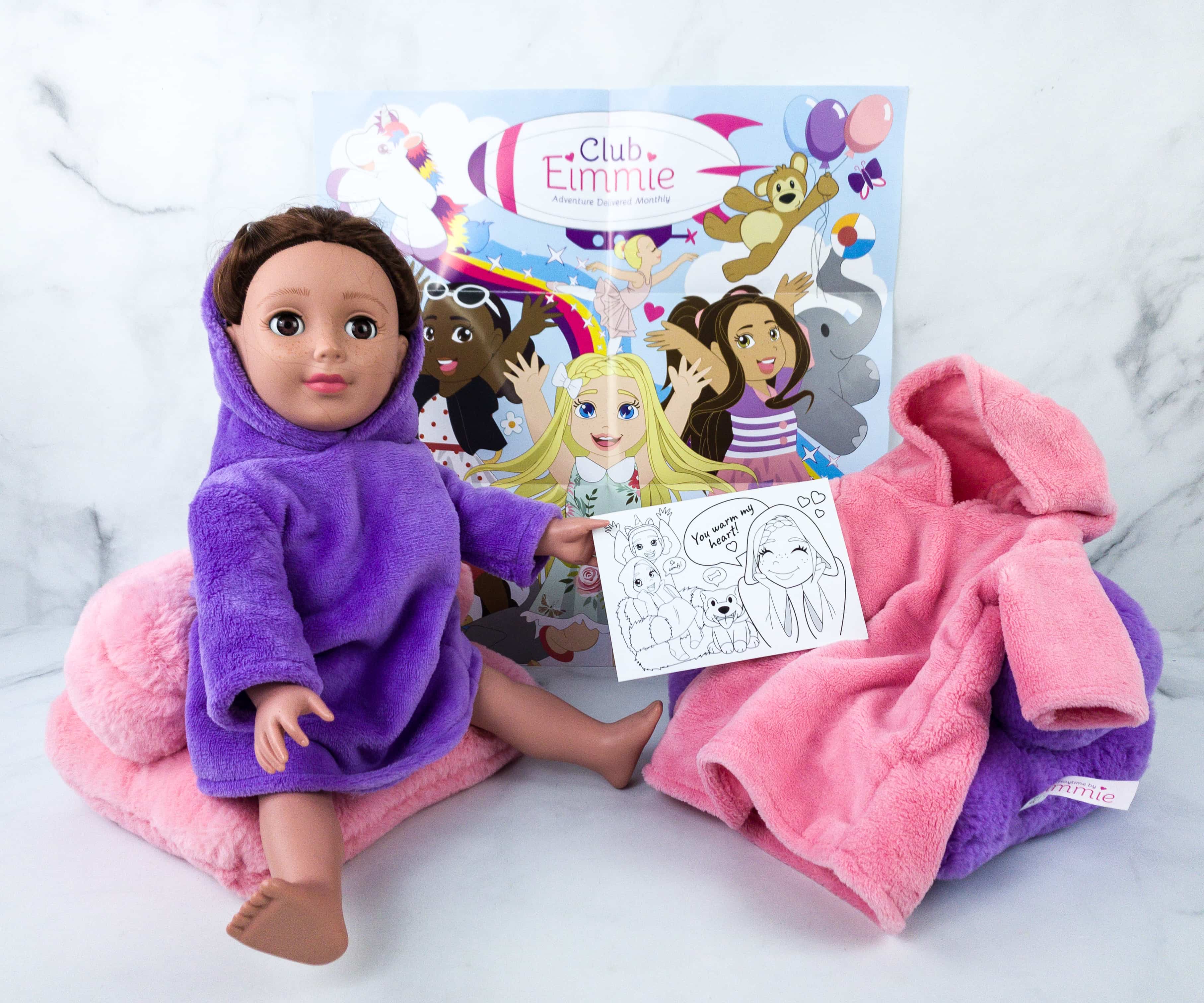 At Club Eimmie, we create the toys, she creates the adventure. Each month, Club Eimmie members receive a Playtime Pack filled with outfits, accessories, and playsets for their 18-inch dolls.
See our Club Eimmie reviews to find out more!
Are you getting Club Eimmie?