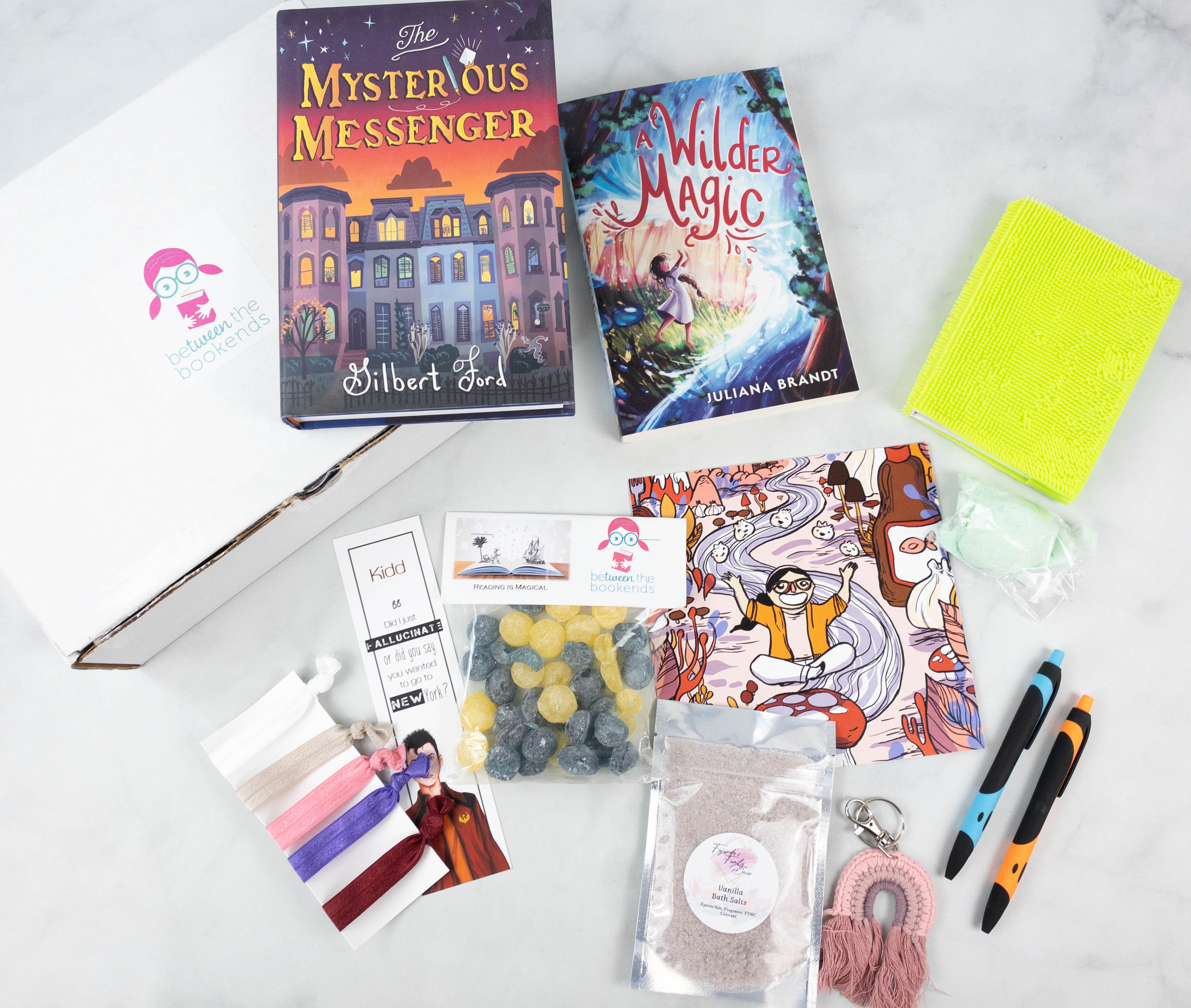 beTWEEN the Bookends is a monthly book and lifestyle box for tweens. There are 5 subscriptions available – the Tween Box for kids age 9-13 ($44.99) that includes 2-3 books plus 6-8 age-appropriate beauty and lifestyle items, the Mini Box ($29.99) that includes 1 book and 3-4 beauty and lifestyle items, the Early Readers Box for kids age 6-8 ($44.99) that comes with 2-3 books plus 6-8 age-appropriate beauty and lifestyle items, the Read to Me Box that comes with 2-3 picture + activity books plus 6-8 lifestyle items, the Just the Books Box ($19.99), and the Just the Stuff Box ($29.99). Shipping is FREE to the US, and $15 to Canada. This subscription box is curated by Jillian, who came up with the idea of a book subscription for tweens when she was 12. She created the box in hopes to keep girls reading for fun!
They also now offer Gender Neutral Boxes for each age group. These boxes are $37.50 each, and they will include all books from the full size boxes, along with 3-5 of the same items (but no jewelry or beauty items). Boxes will be wrapped in green tissue paper and sealed with the alternate logo.
DEAL: Get 15% off on your first month on any subscription plans! Use coupon code HELLO15.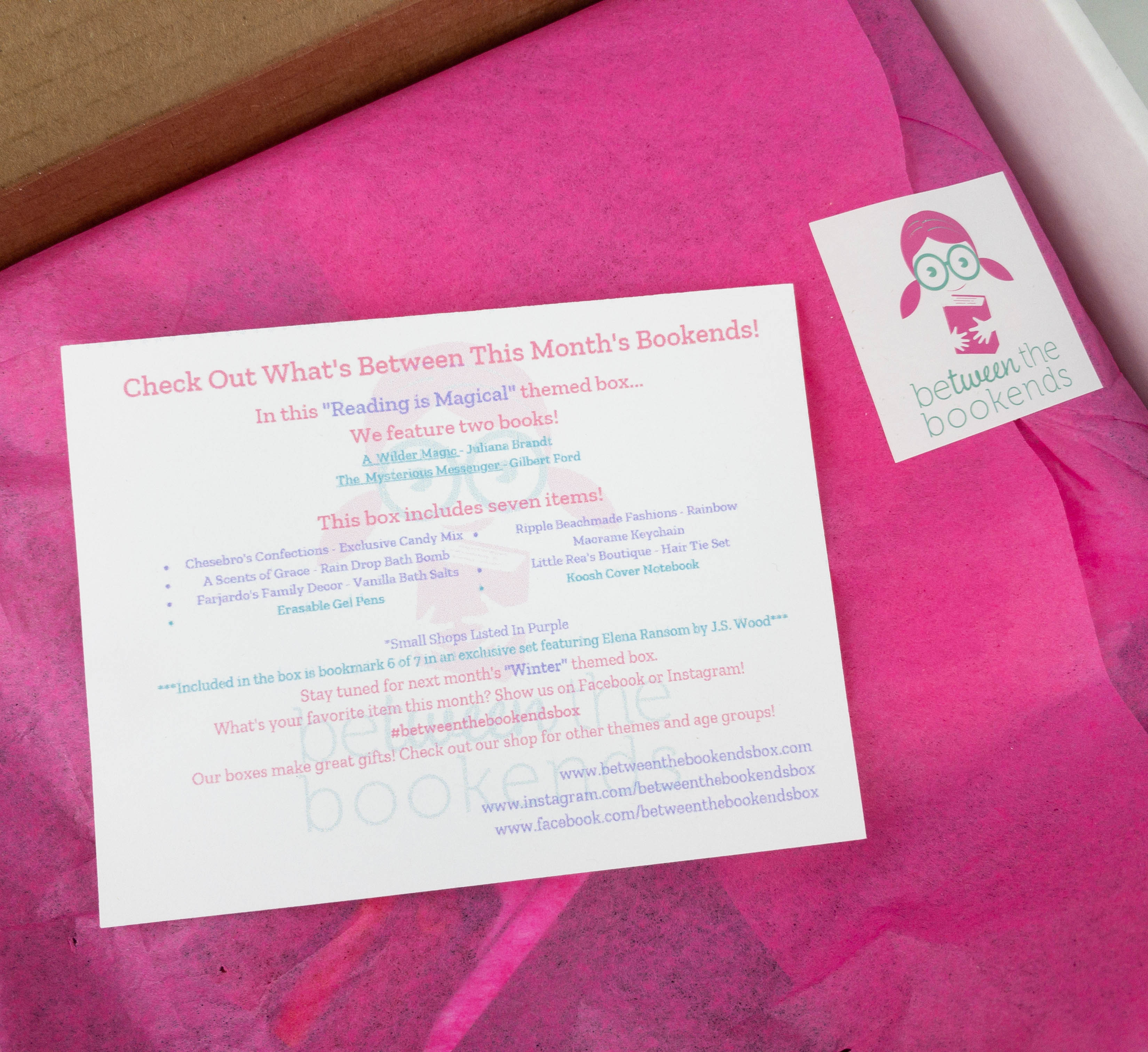 Each box includes a card that tells us about what's inside the box. The theme for this month is Reading is Magical.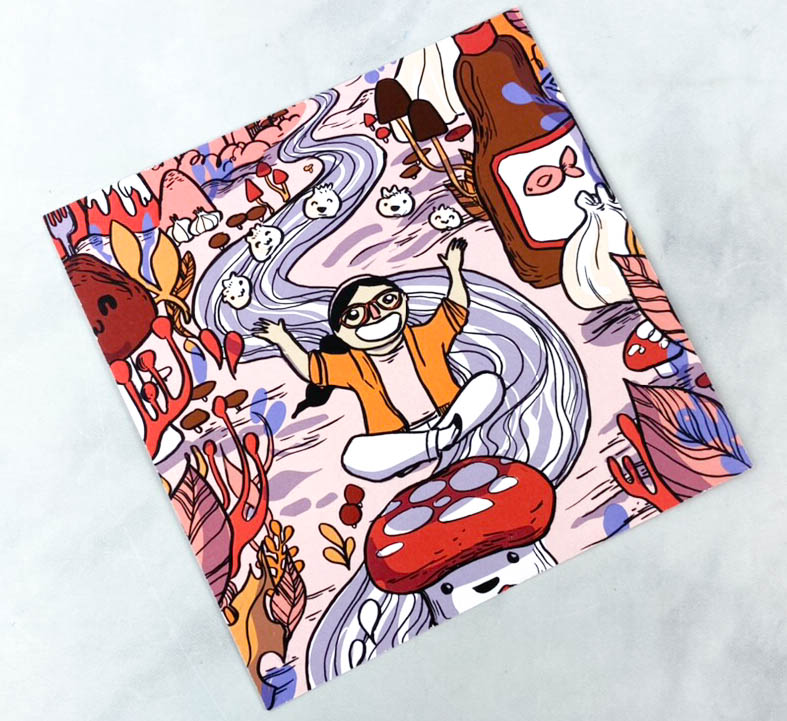 Postcard. This postcard is inspired by a book called Living with Viola by Rosena Fung. The illustration looks so cute and charming!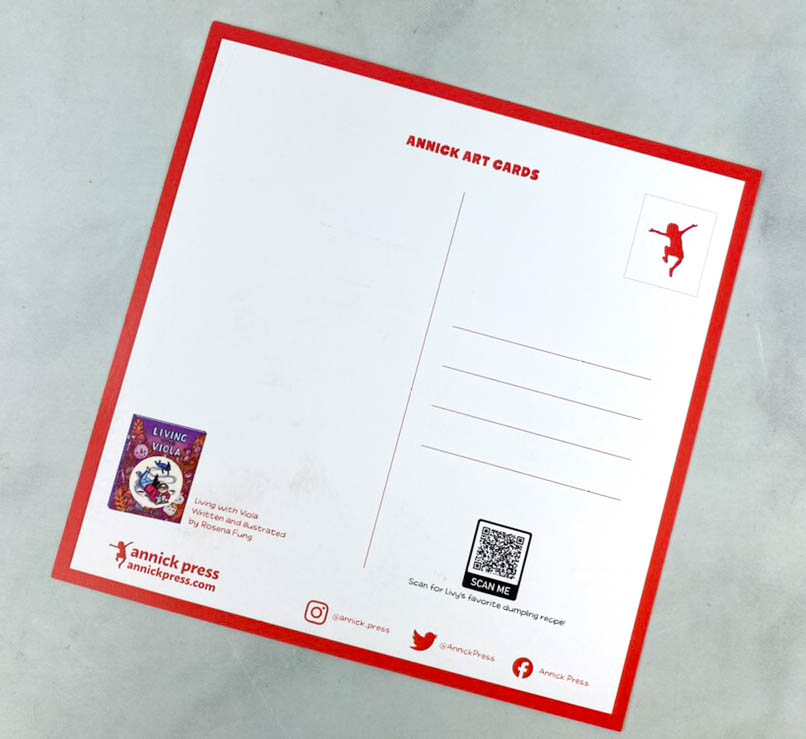 At the back is a space for a short message as well as the postage stamp and the address of the receiver.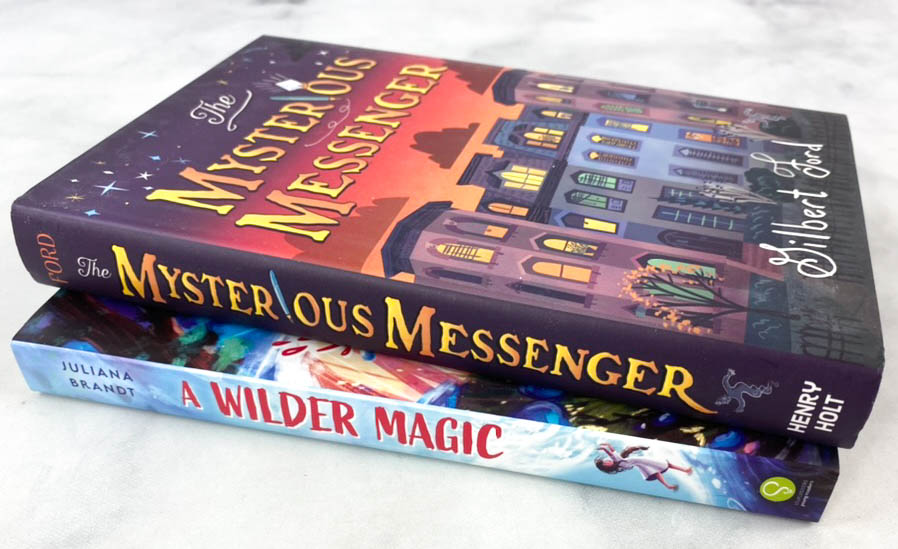 The Mysterious Messenger by Gilbert Ford ($9.39)
The Mysterious Messenger is a rich middle grade urban fantasy debut starring young psychic Maria de la Cruz, by the award-winning artist Gilbert Ford.

Eleven-year-old Maria de la Cruz is trapped under the thumb of Madame Destine, her pseudo-psychic mother. Destine is a bona fide con artist who will stop at nothing to swindle her customers into believing she can communicate with the dead. But Maria, unlike her mother, has a big secret―she really can communicate with the dead, most frequently with a ghost named Edward who has been her only friend since she was a child.

It's not long before this clairvoyant young sleuth gets wrapped up in an epic journey that combines bookish mystery with the literary movement of the Beat poets and art and jazz history. Maria may have the power to unlock extraordinary secrets, but can she find the treasure Edward sends her clues about? More importantly, can she find true friendship?

This smart, big-hearted debut novel is perfect for fans of Book Scavenger, Winterhouse, and The Vanderbeekers of 141st Street.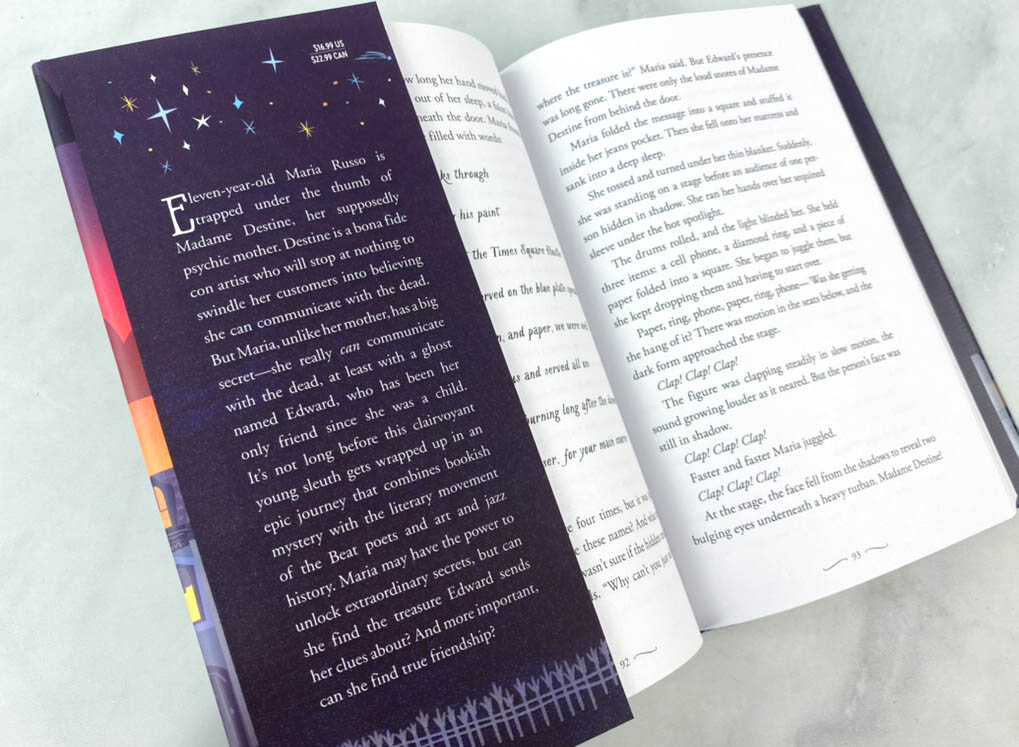 There are two featured books this month! The first one is a middle grade fantasy, focusing on a clairvoyant 11-year-old named Maria. She's such a loveable character! The girl also loves to read and spends lots of time in the library. Also, you can expect some poetry and art references all over the story!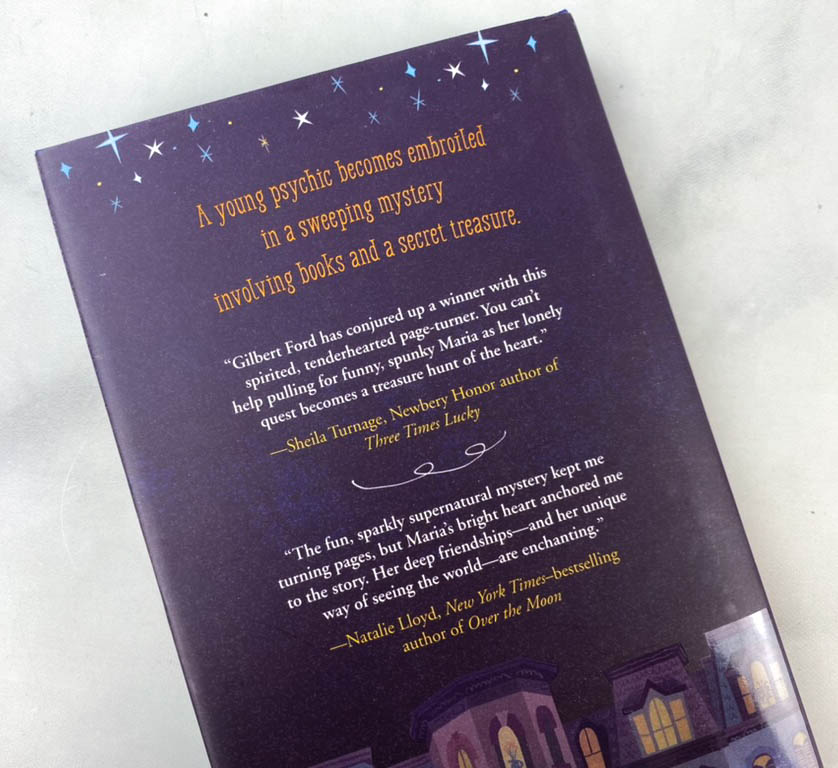 This is a great read for anyone who loves supernatural stories or just fantasy in general. It also teaches lessons about friendship and trust.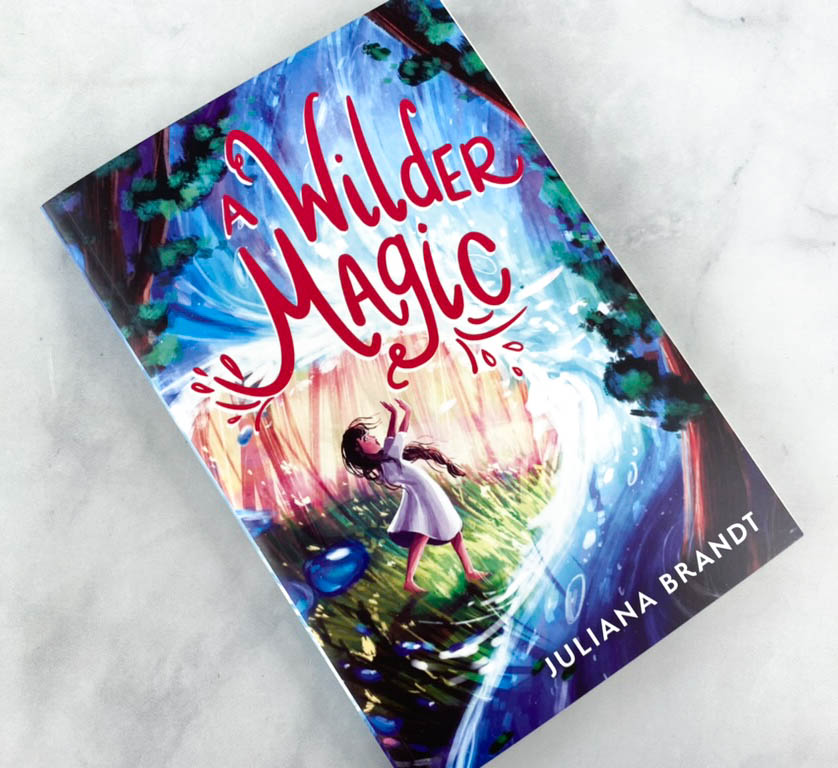 A Wilder Magic by Juliana Brandt ($8.28)
How far would you go to save your home? When Sybaline's enchanted valley in the Appalachian mountains is about to be flooded, she decides to stay. But will Sybaline's magic be powerful enough to stop the flood from destroying everything she loves?

For generations, Sybaline Shaw's family has lived in an enchanted valley in the Appalachian Mountains, using their magic to help grow the land. But now the government has built a dam that will force the Shaws to relocate, and they're running out of time before their home will be flooded.

Sybaline and her cousin Nettle can't imagine life without the valley and its magic, so they decide to stay. Using magic, they build an invisible wall around their home. As the water rises, they learn a terrible truth: the water will continue to rise, leaving them to live beneath the lake itself.

There is also a consequence to using magic selfishly, one that might transform both her and Nettle forever. If she can't find a way to escape, Sybaline and the ones she loves could be trapped in the valley forever.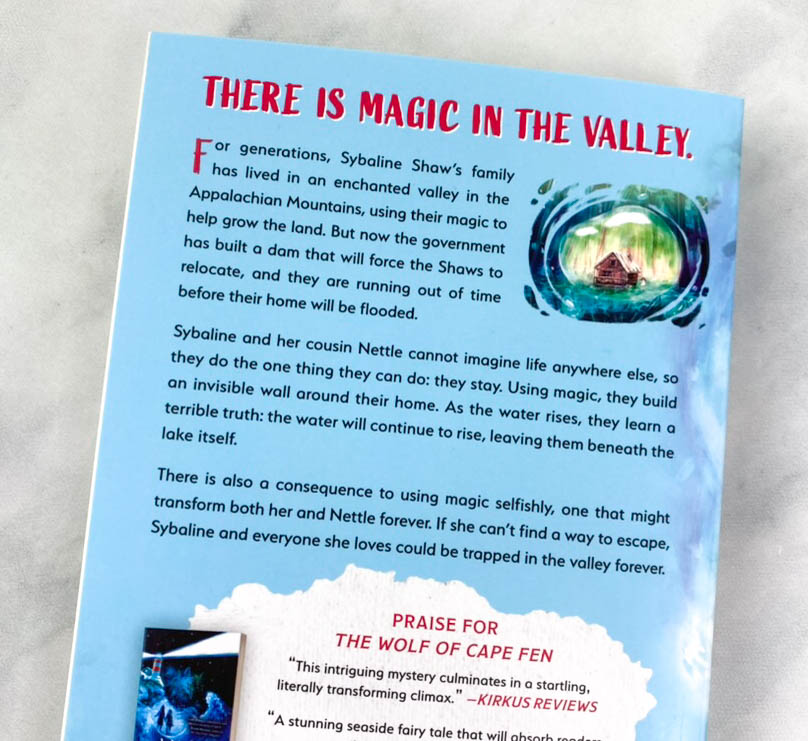 The second book is also a middle grade fantasy, but this time, it's all about a young girl's family who was forced to leave the valley that served as their home for many years.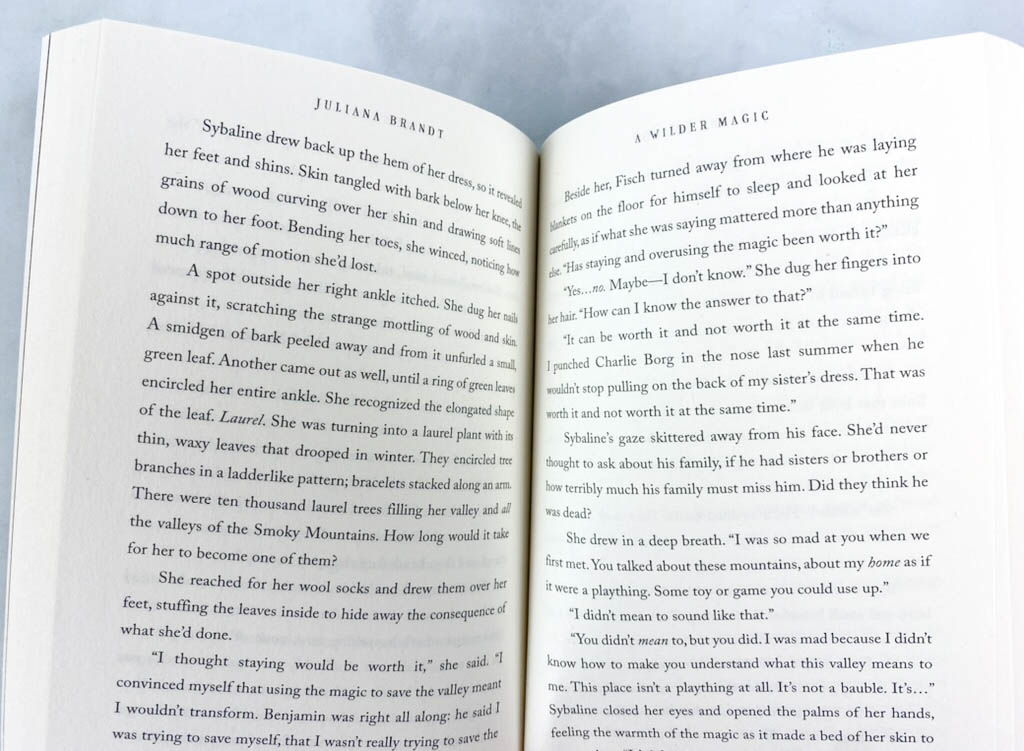 It's a beautiful story filled with magic, as well as lessons about family and what home truly means. It's suspenseful and magical in a way that kids can easily understand. This is one of those books that's just so hard to put down!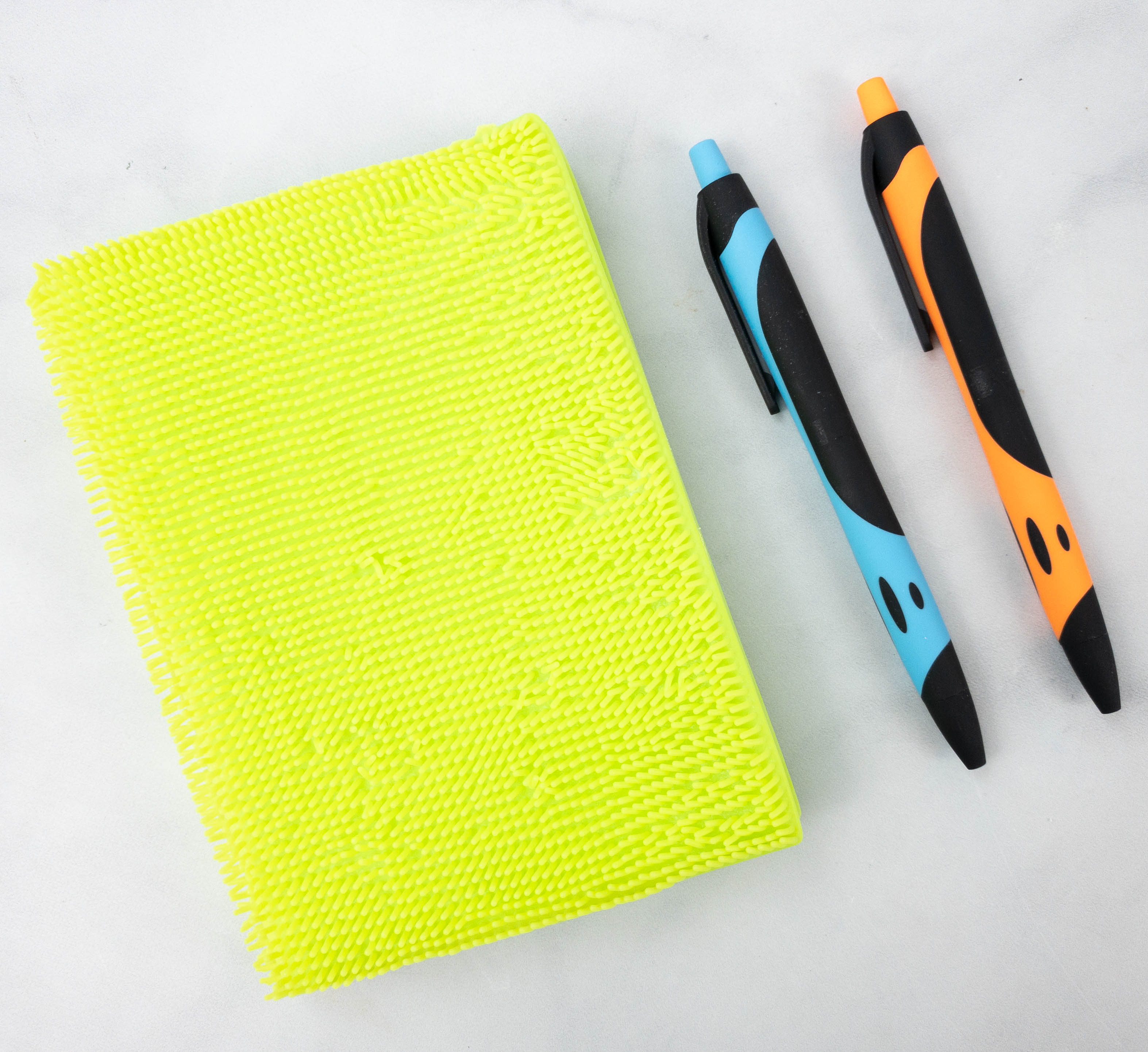 Koosh Cover Mini Journal. This mini journal has a fuzzy silicone cover that you can stretch and play with! It's like a built-in fidget toy in your notebook so it's really exciting. The neon yellow color is bright and fun as well.
Two Click Top Gel Pens. They also included two click gel pens that can be used to jot down notes or even drawings on the mini journal. The silicone body of the pens makes for a more relaxed grip.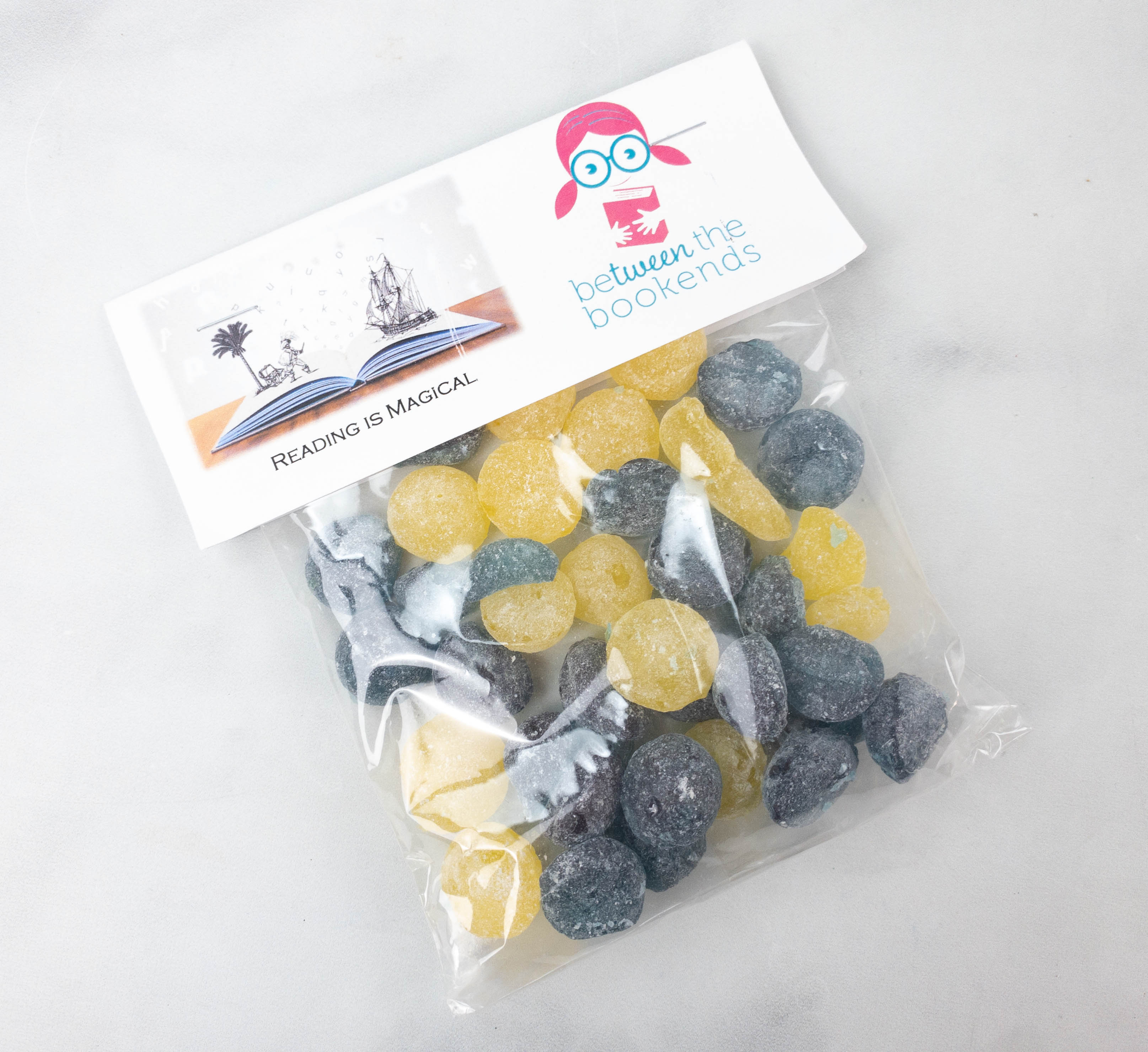 Lemon and Blueberry Candy Mix. These lemon and blueberry candies are delicious! They're not too sweet and my daughter really enjoys getting a piece or two whenever she's reading!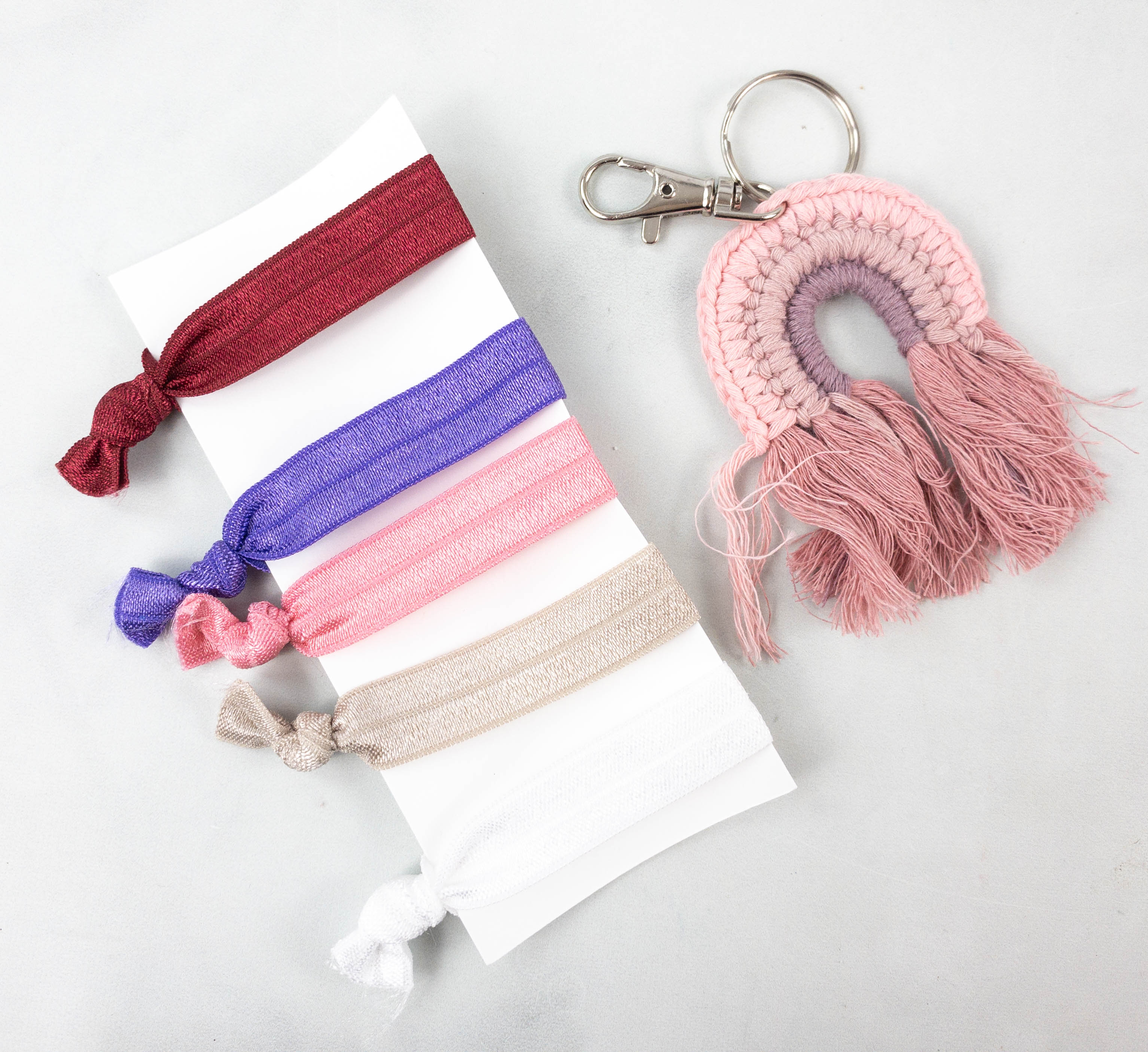 Hair Tie Set. Next up is this hair tie set that came in five different colors. They're made with a soft and smooth material that's very gentle on the hair.
Rainbow Macrame Handmade Keychain. Another cute inclusion in the box is a rainbow-shaped macrame keychain! Aside from attaching to keys, this can be used to decorate a bag or a pouch, or simply hung wherever you want it.
Fahjardo's Family Decor Vanilla Bath Salts. Having alone time in the tub while reading is always a good idea, and this pack of bath salts can help make it extra relaxing. It contains Epsom salt, which is known to help relieve stress. It also has a yummy vanilla scent!
Rain Drop Bath Bomb. They also sent a bath bomb but sadly, it got broken during shipping. It smells really good though and my daughter always enjoys having bath bombs in the tub because they're super relaxing to watch as they fizz away and leave a trail of colors into the water.
This month's box was fun and exciting, as it includes items to help tweens enjoy reading more! There are self-care goodies like the bath salts, as well as a candy mix that makes a tasty reading companion. It's just sad that the bath bomb arrived broken, but the rest of the items are high-quality. My daughter also loved both books in the box. They are middle grade fantasy novels, and both are page-turners. All in all, this is a great subscription box curated for a book-loving tween. They also offer boxes for younger readers, and you can also opt for a book-only box if you wish!
What do you think of the beTWEEN the Bookends box?