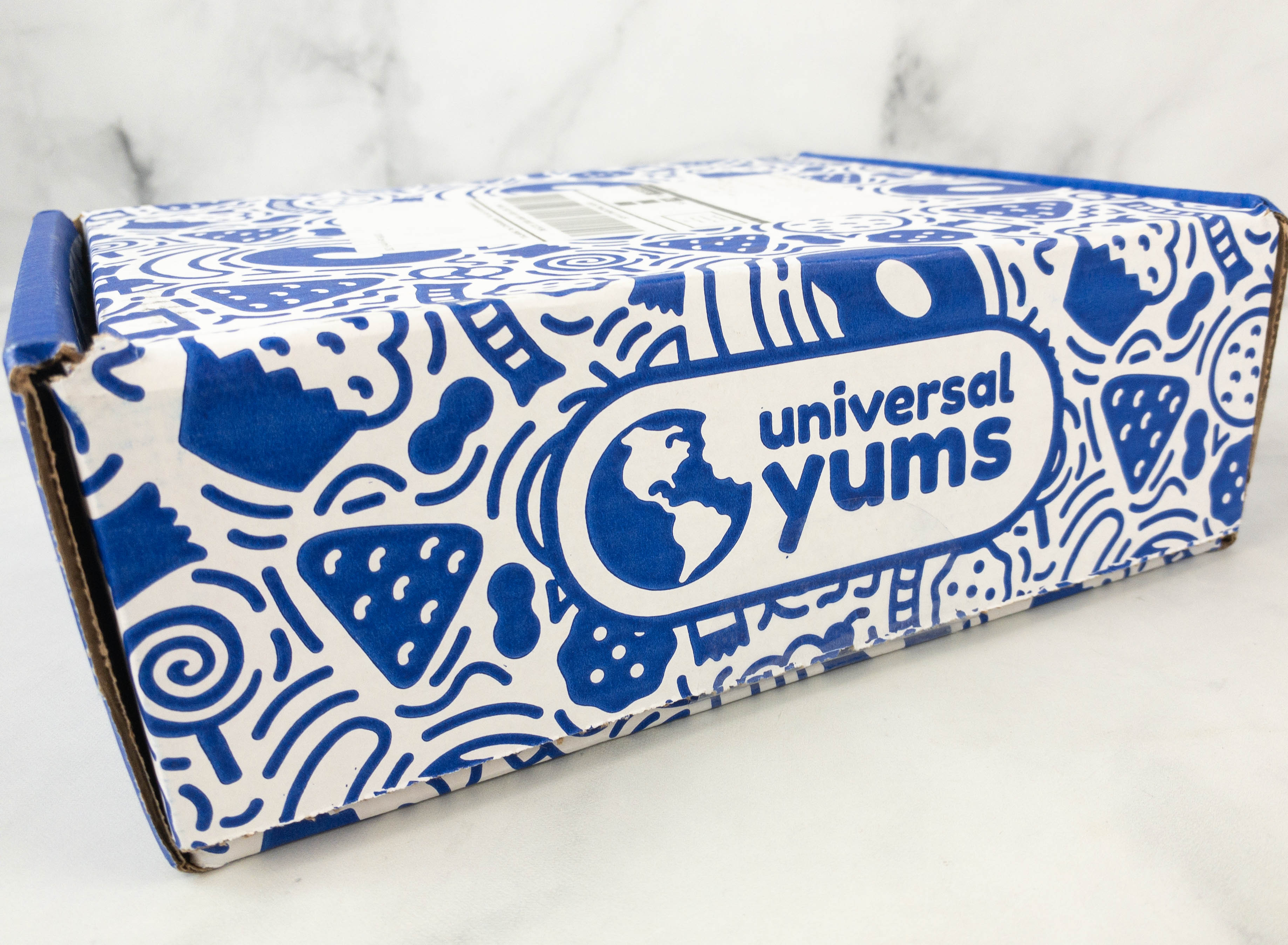 Universal Yums is an international snack subscription! Featuring a new country each month, the box contains unique and delicious snacks that are either difficult or impossible to find in US stores. They promise to always include a variety of sweet and savory snacks, all with the featured country's distinct flavors and spices. Each box also comes with an interactive guidebook containing an explanation of why they chose each snack, as well as trivia, games, recipes, and other cultural features! This monthly snack subscription is a reader favorite – it's taken top honors 2 years in a row in our reader's selections for best snack subscription box!
There are three available box sizes:
Yum Box – 5-7 snacks plus a 12-page booklet for $16 a month
Yum Yum – 10-12 snacks plus a 16-page booklet and other bonus content for $27 a month
Super Yum Box – 19-20 snacks plus a 16-page booklet and other bonus content for $41 a month
DEAL: Save 10% on a 6+months Universal Yums subscription!! No coupon code needed, just use this link to sign up!
This is the review of the Yum Yum box!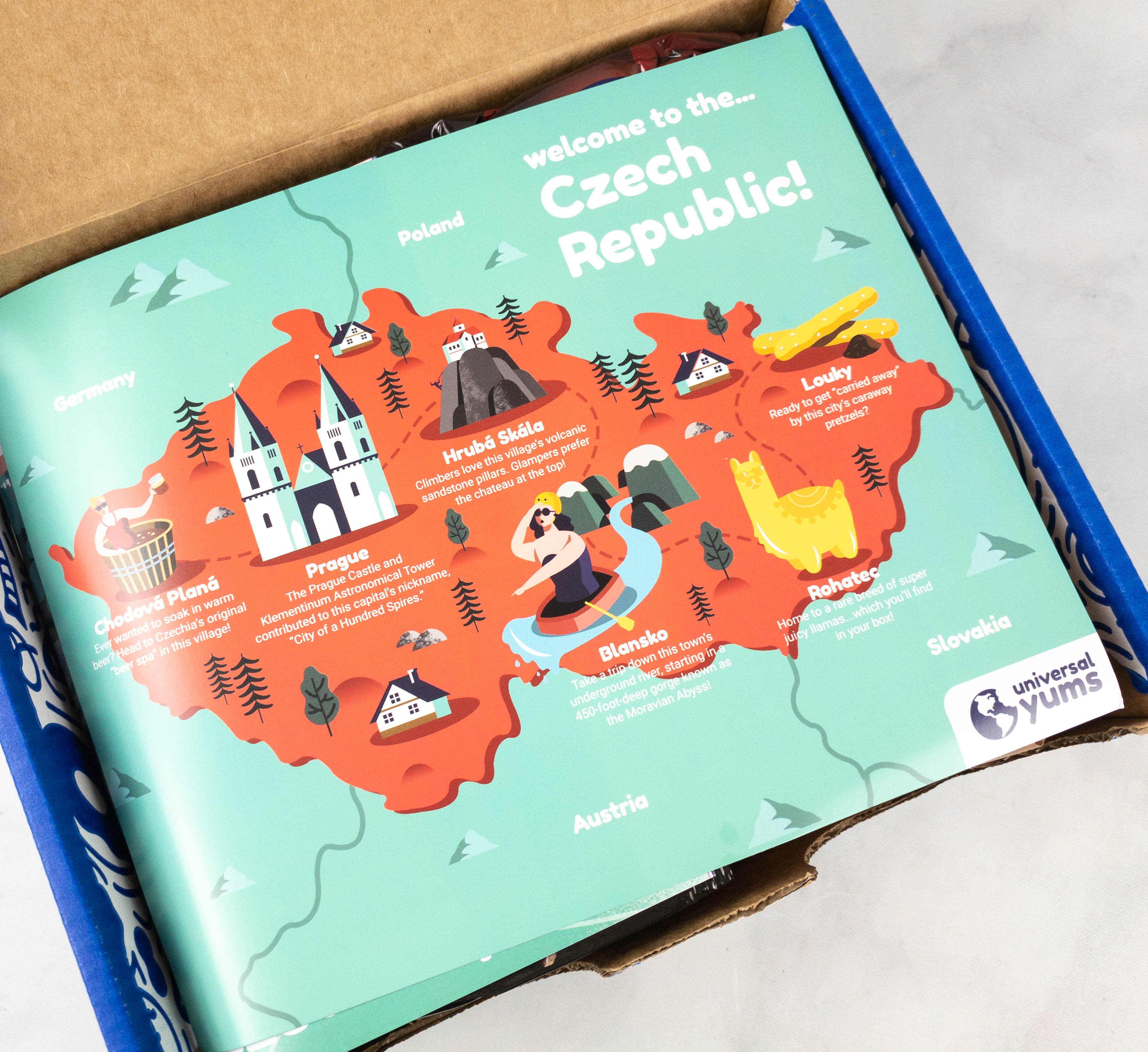 The featured place this month is CZECH REPUBLIC!
Here's a notice for a fun Treat or Trick party game that can be enjoyed with family or friends. It's available in two sizes and can be played in 3 ways depending on the players' age.
Current subscribers can add either of the Treat or Trick Tasting Game Boxes to their monthly subscription. Gift recipients and annual subscribers must use the shop to grab these fun boxes!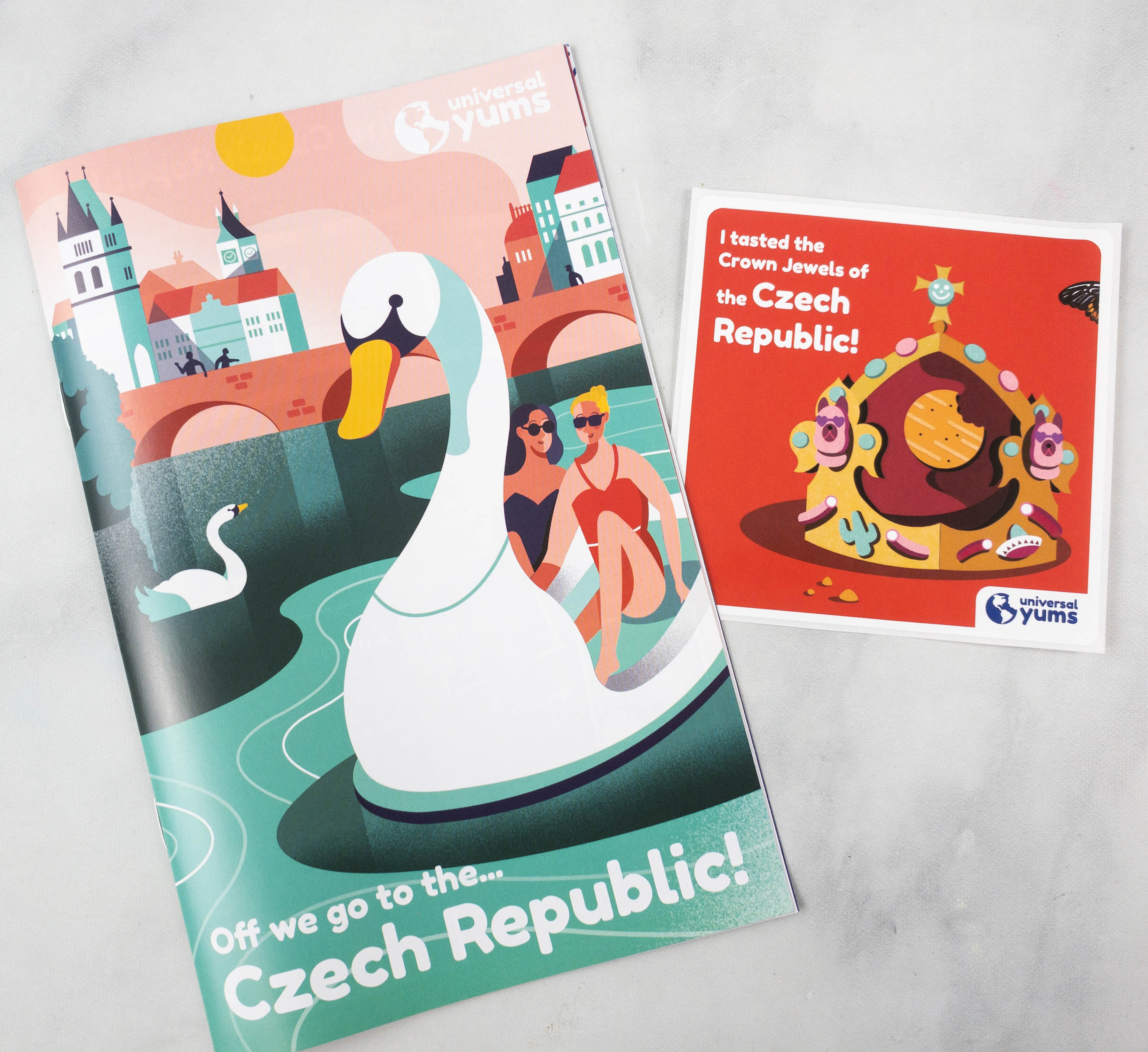 Aside from the card, the box includes an information booklet.
Inside the booklet, there are more fun facts about Czech Republic, and some sneak peeks of the country's rich culture and destinations. There's even a recipe for kulajada, a creamy mushroom soup!
Here's a trivia page where you can test your knowledge about this wonderful country!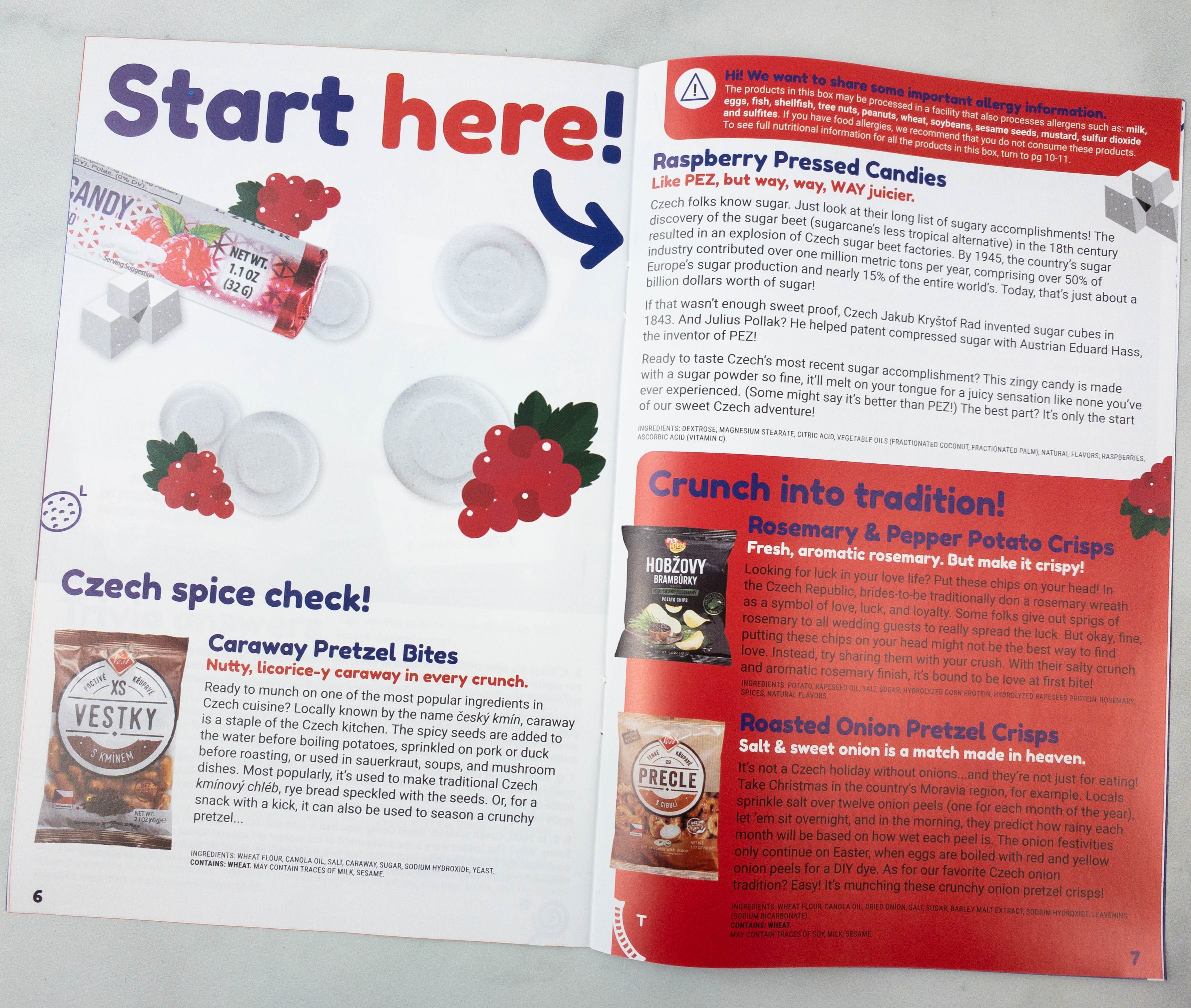 This booklet also lists all the snacks inside this box.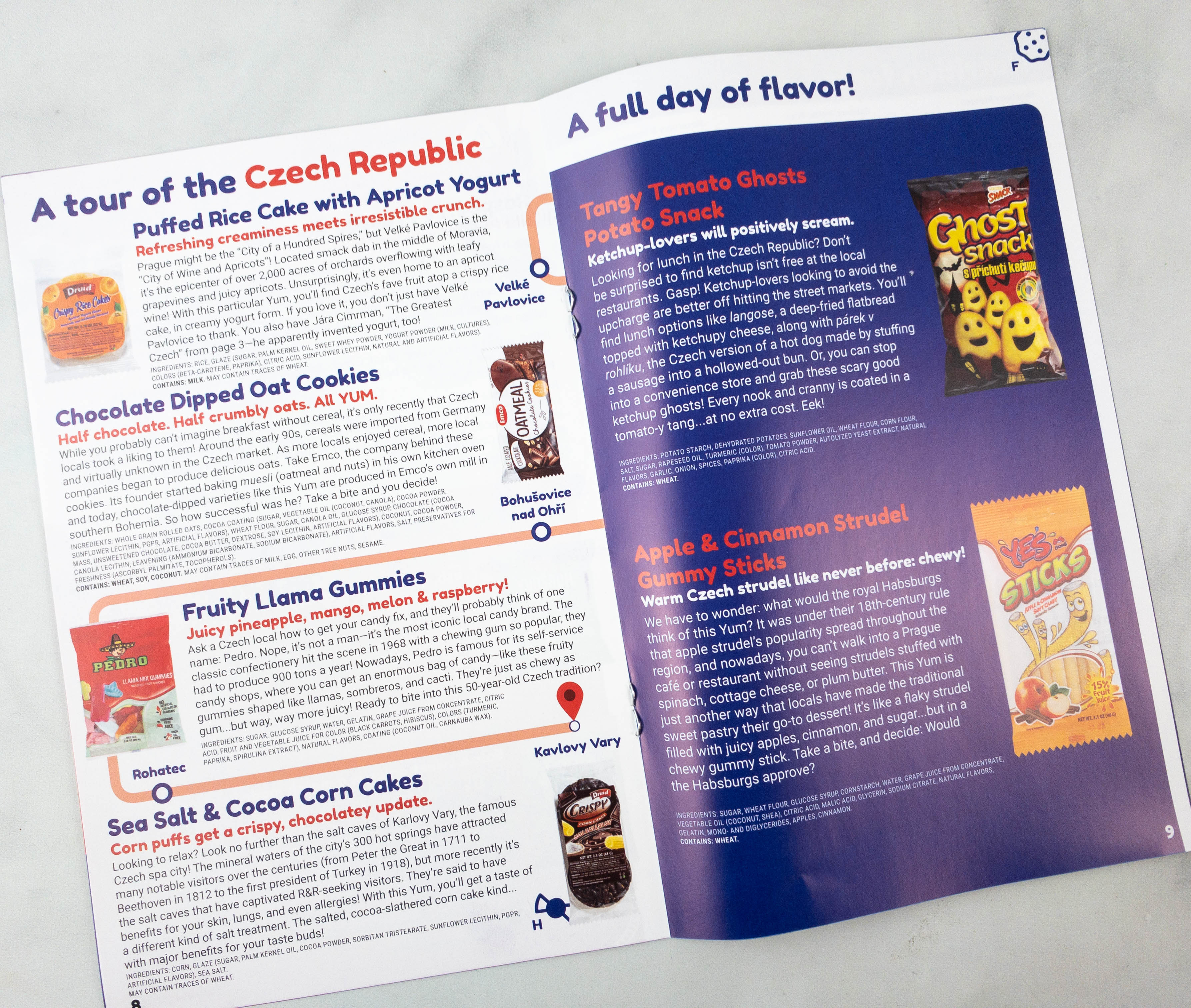 Each snack comes with a photo and a long description in the booklet!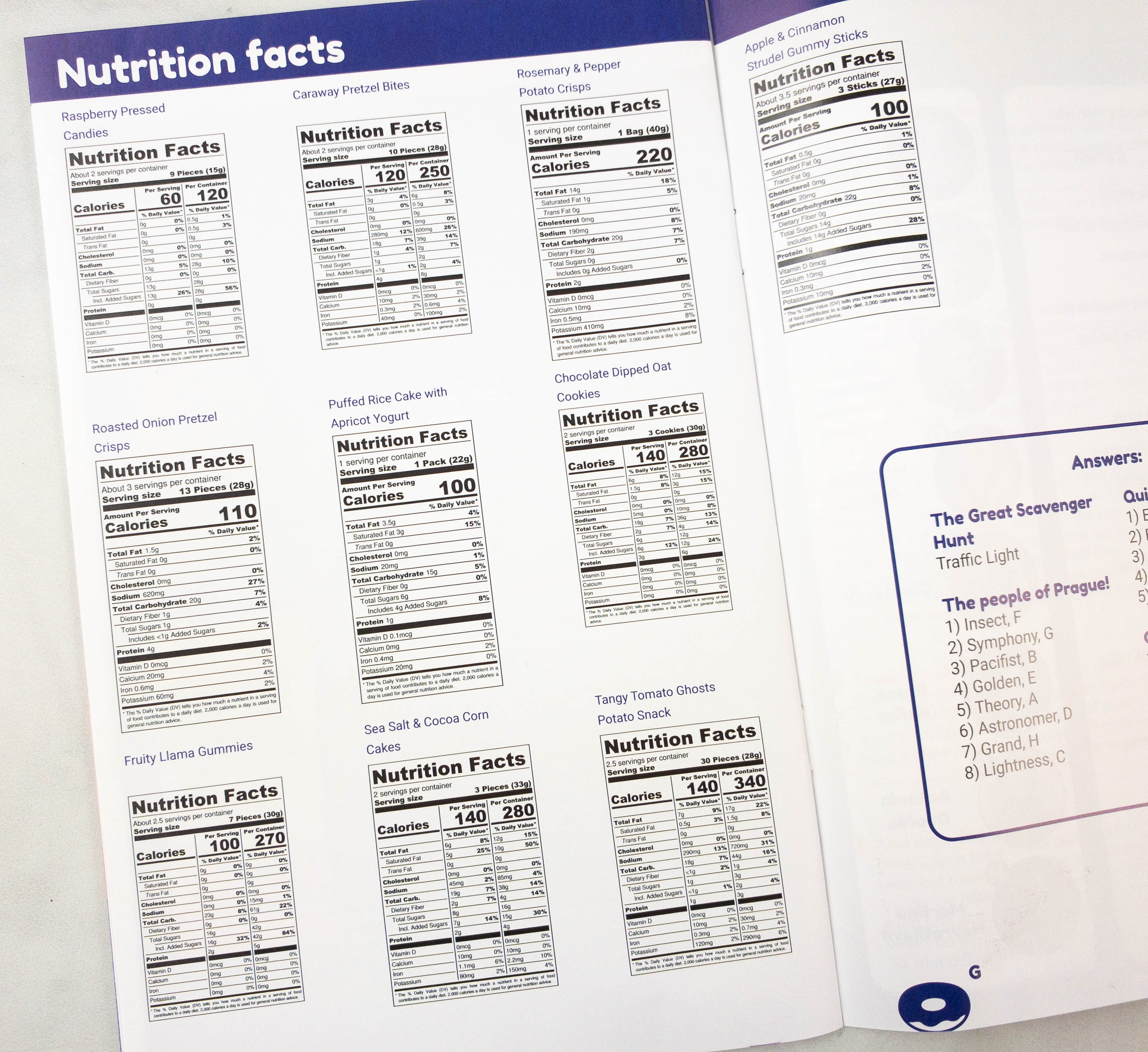 They also included the Nutrition Facts of each item this month.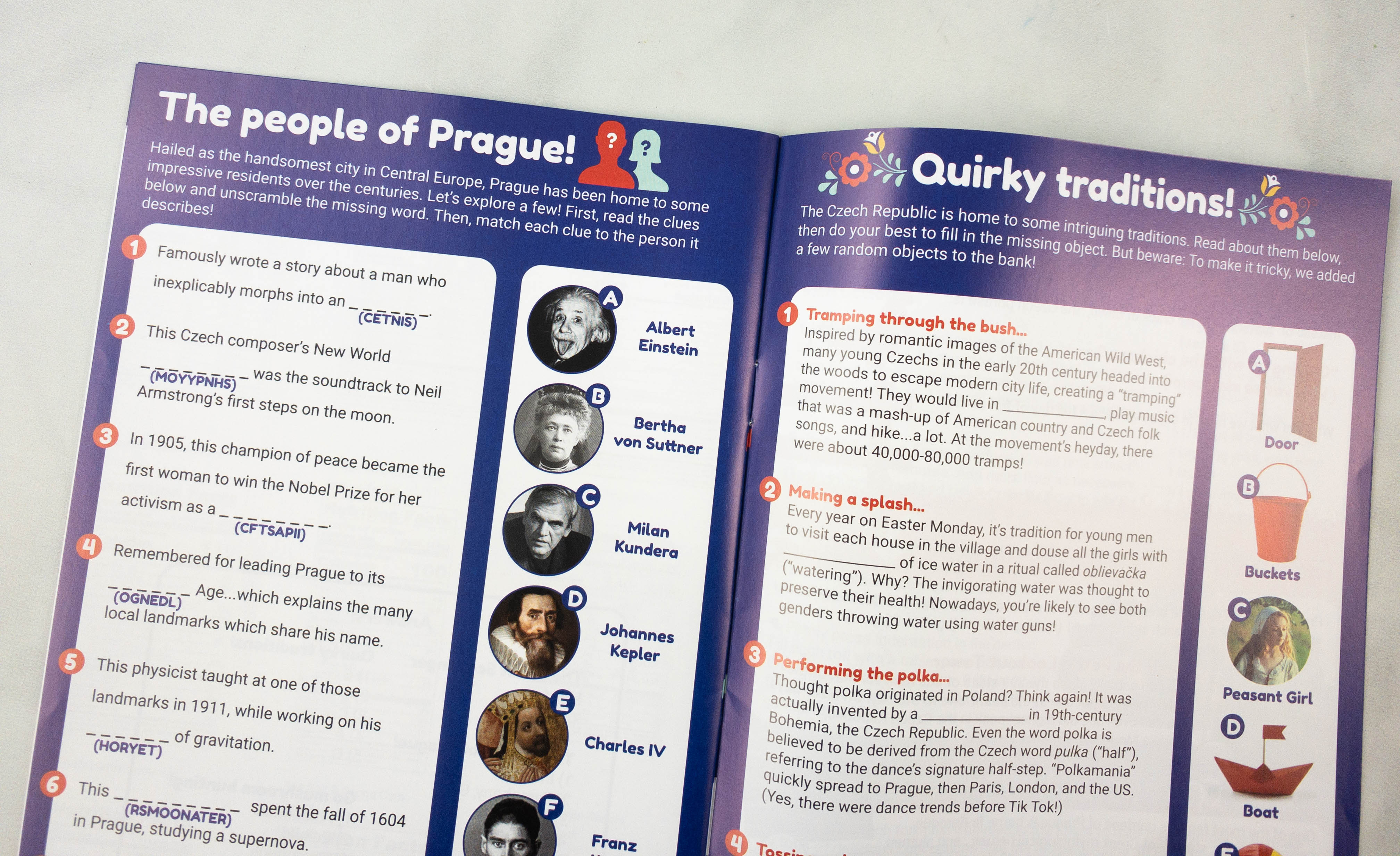 There are even fun quizzes you can play on your own or with friends!
Everything in my September 2021 box!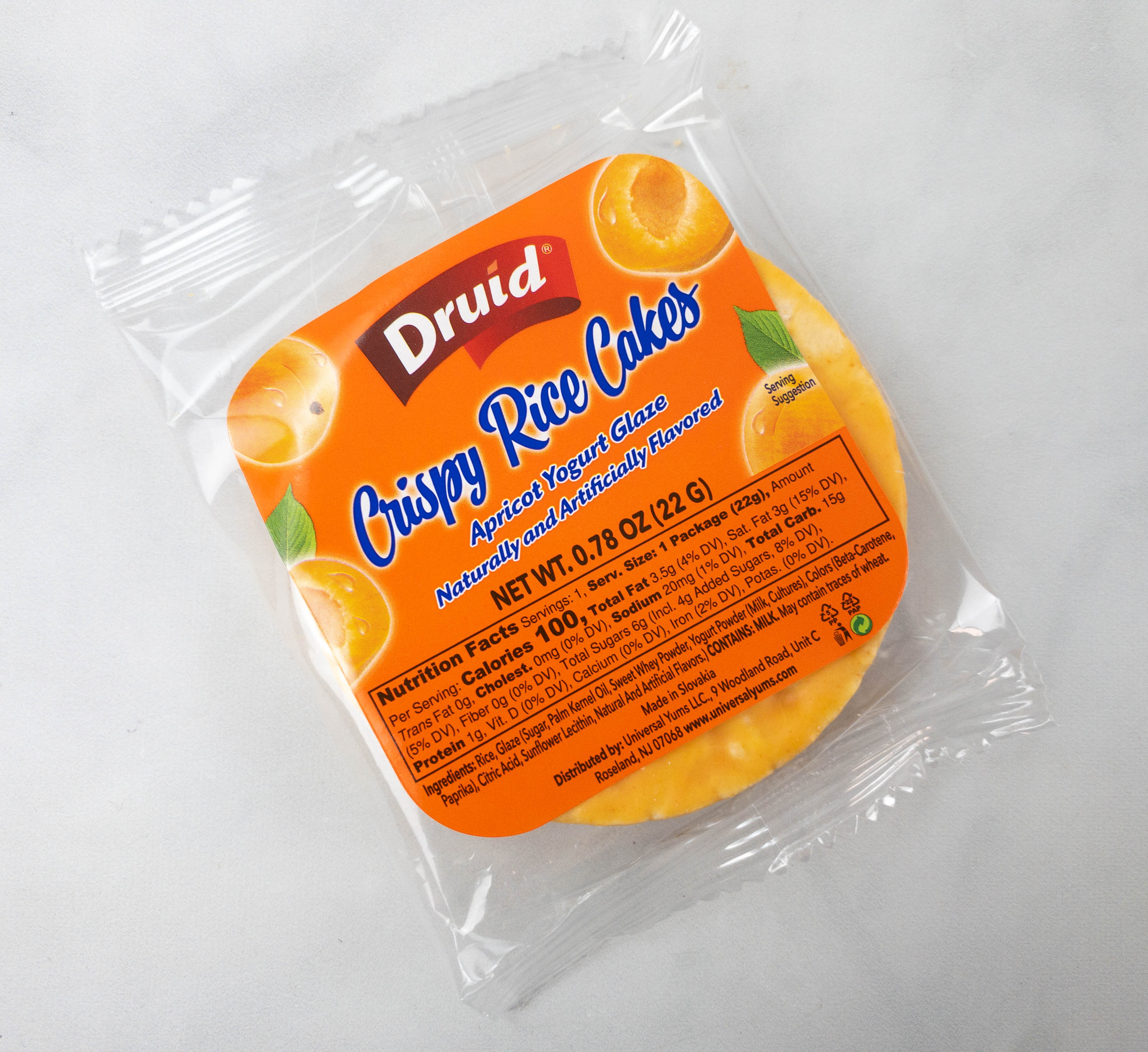 Puffed Rice Cake with Apricot Yogurt. This rice cake has a delicious apricot yogurt filling. Apparently, apricot is a popular fruit in Czech Republic!
The combination of textures make this snack really unique. The rice cake is satisfyingly crunchy, while the yogurt is so creamy! Yum!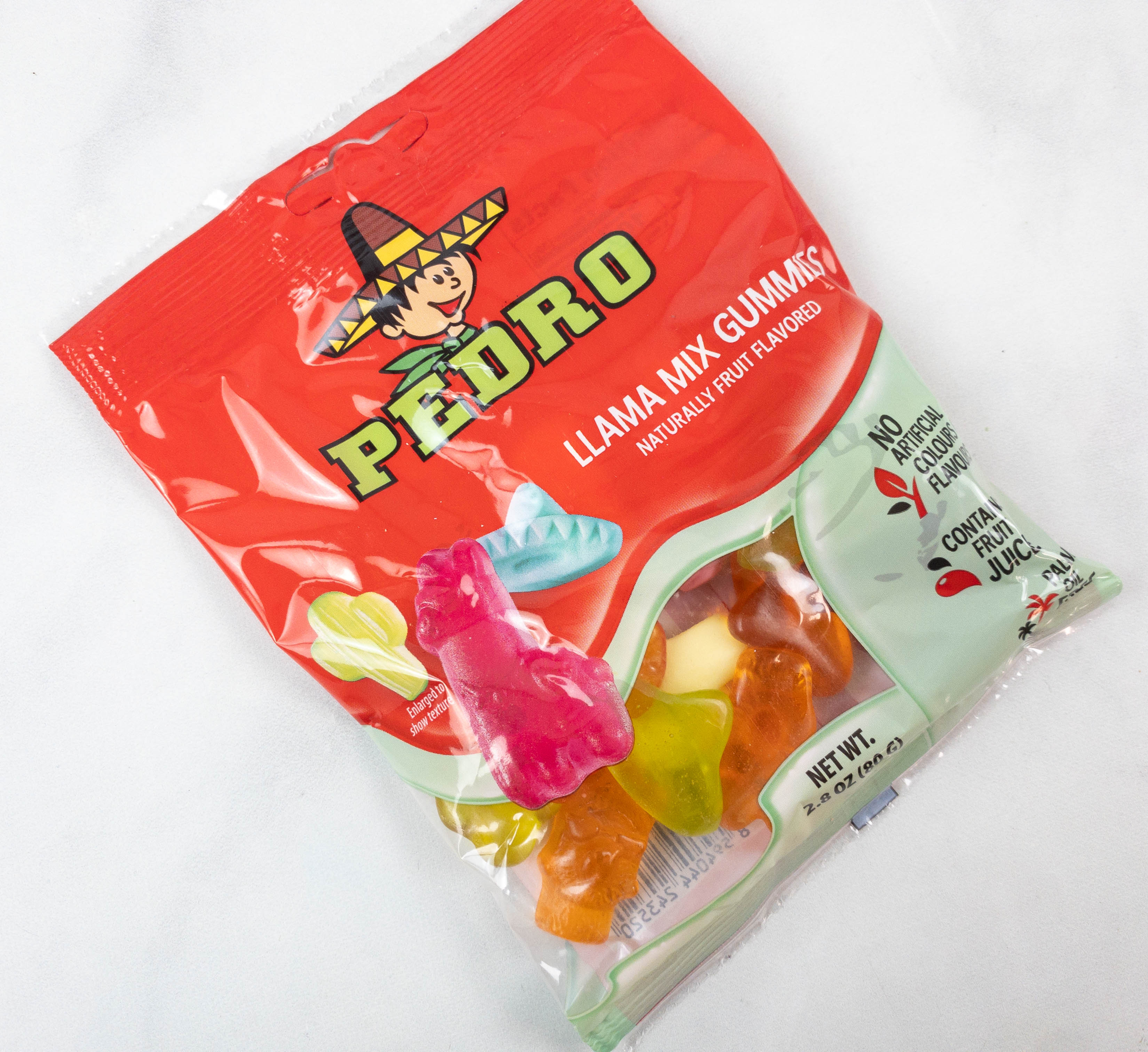 Fruity Llama Gummies. These gummies are so good! They come in four flavors: pineapple, melon, mango, and raspberry.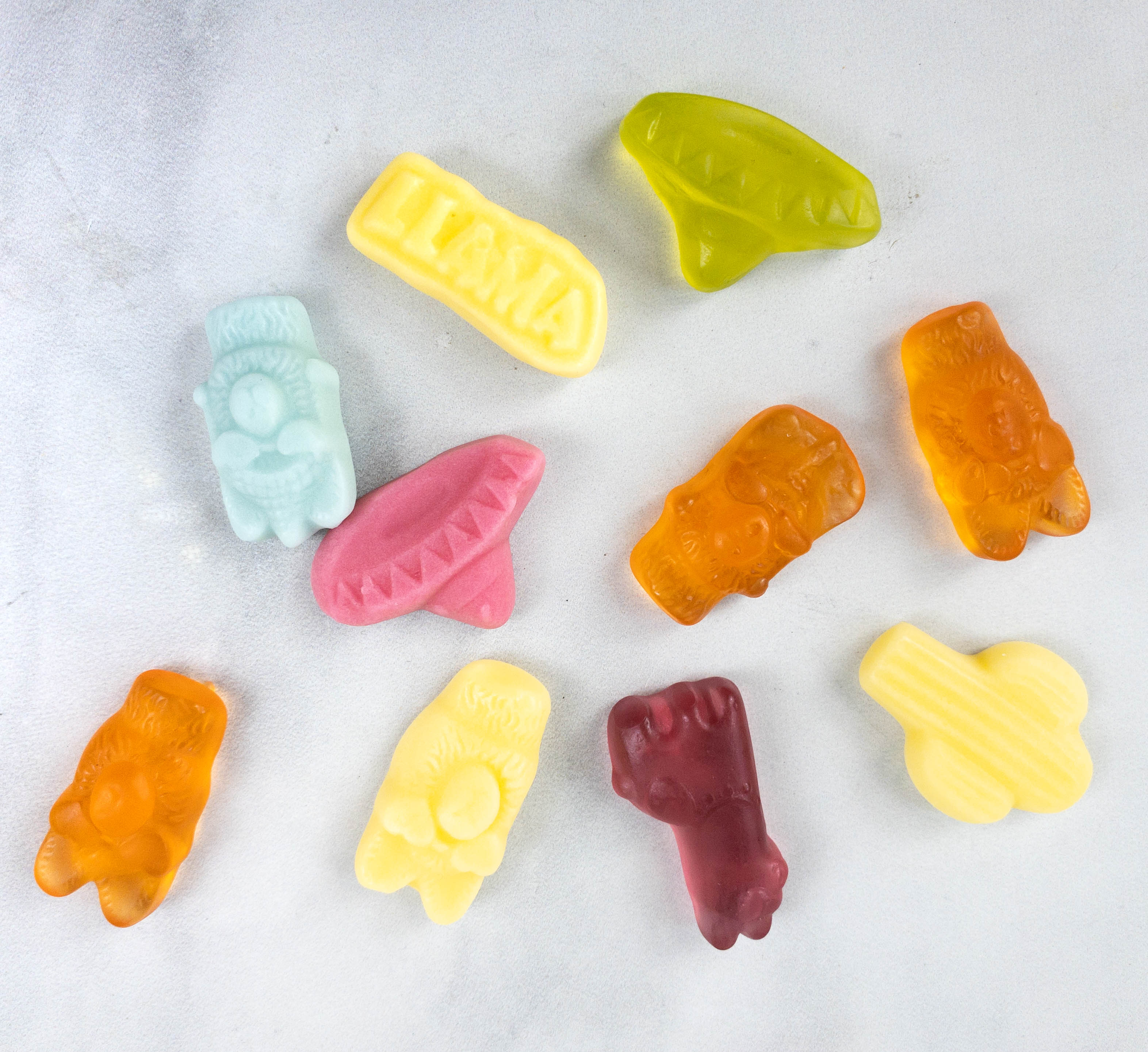 The juiciness and the chewy texture made them so fun to eat. The gummies also come in different shapes, including llama, cactus, and even a hat!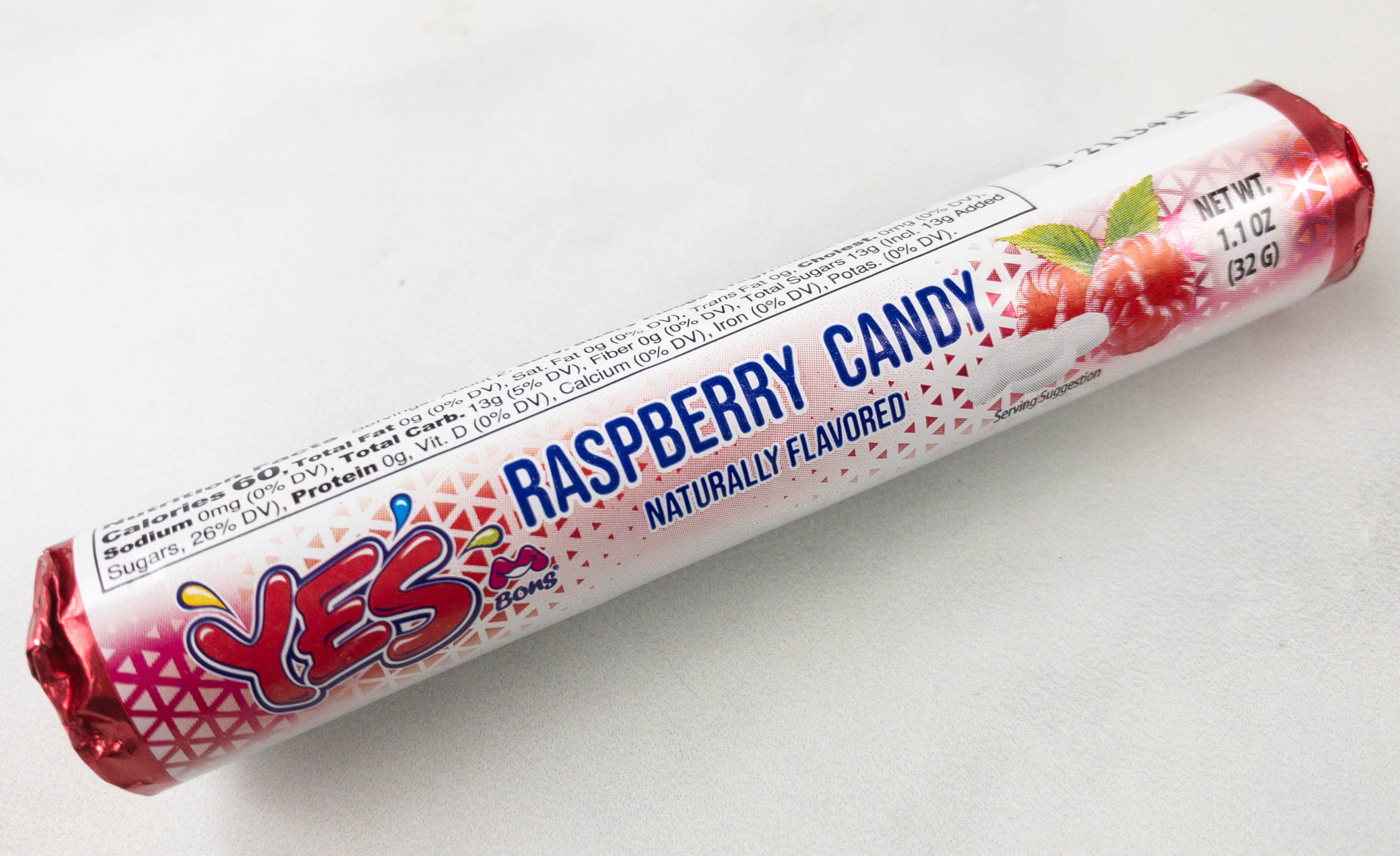 Raspberry Pressed Candies. I also loved munching on these raspberry candies! They are naturally flavored so they taste like the real thing, and they also melt in your mouth.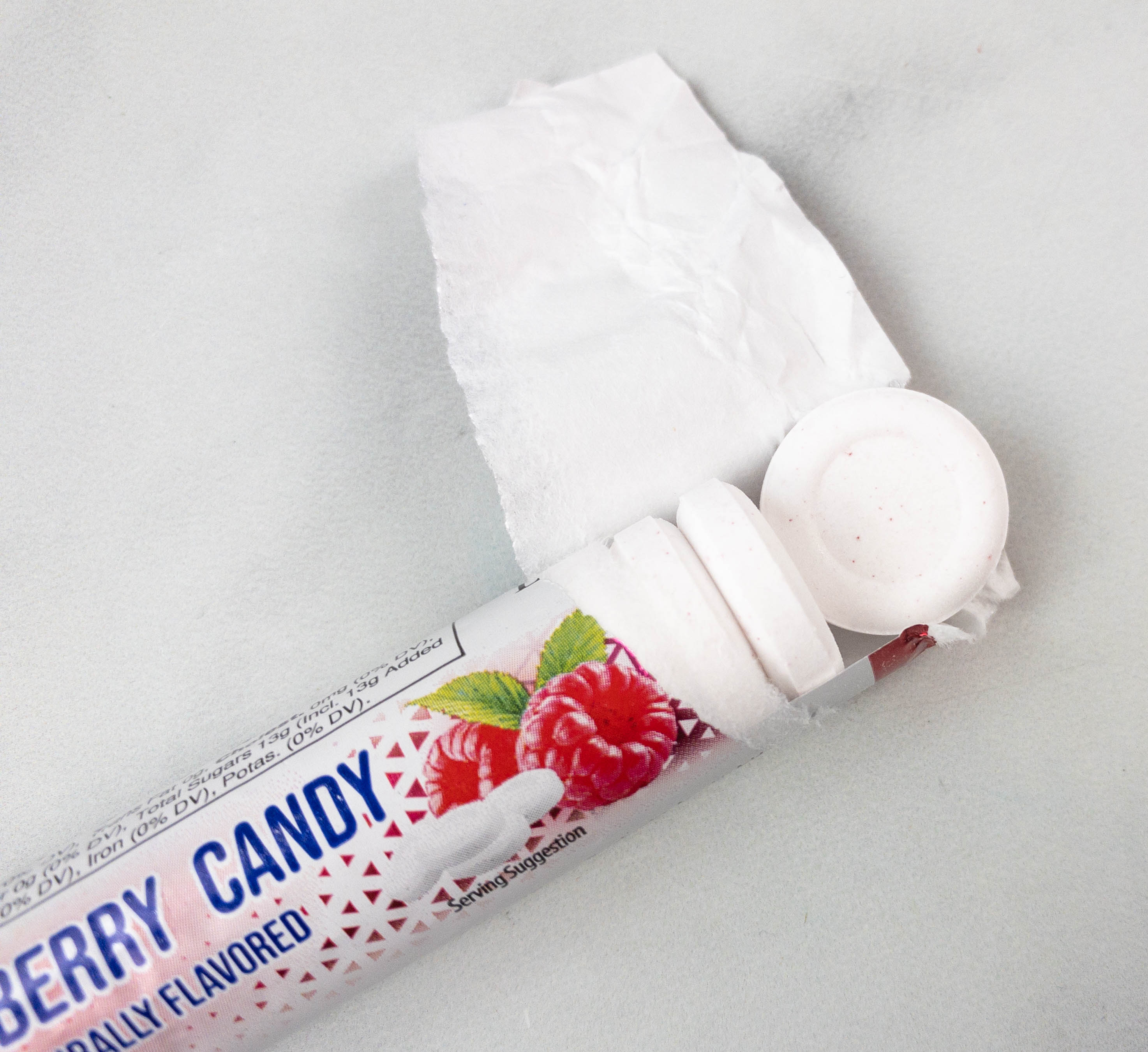 Each piece is round shaped. This candy is usually compared to PEZ, another candy favorite.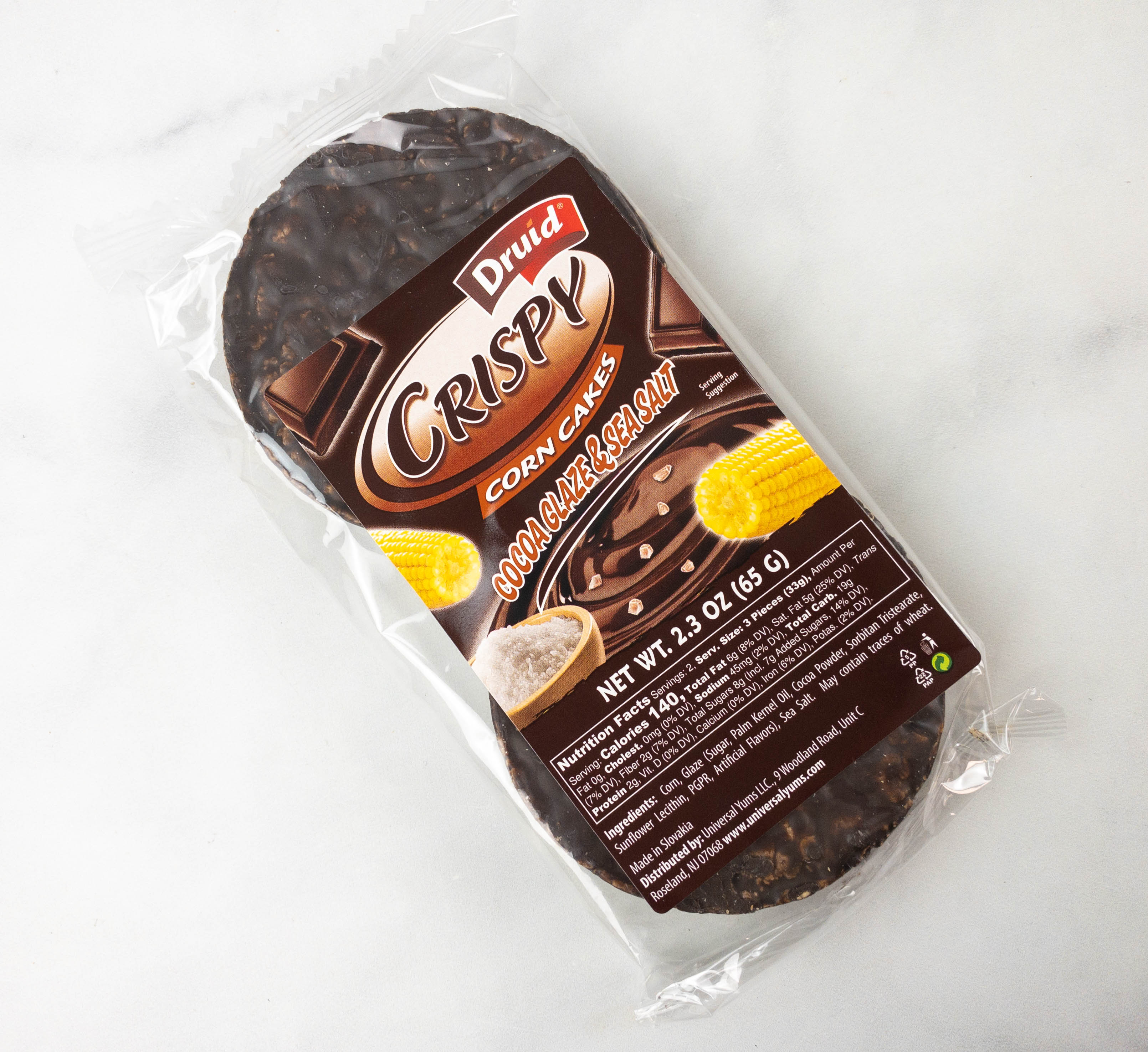 Sea Salt & Cocoa Corn Cakes. Another interesting snack in this month's box is this pack of corn cakes. These are not actual cakes, but corn puffs infused with cocoa and sea salt!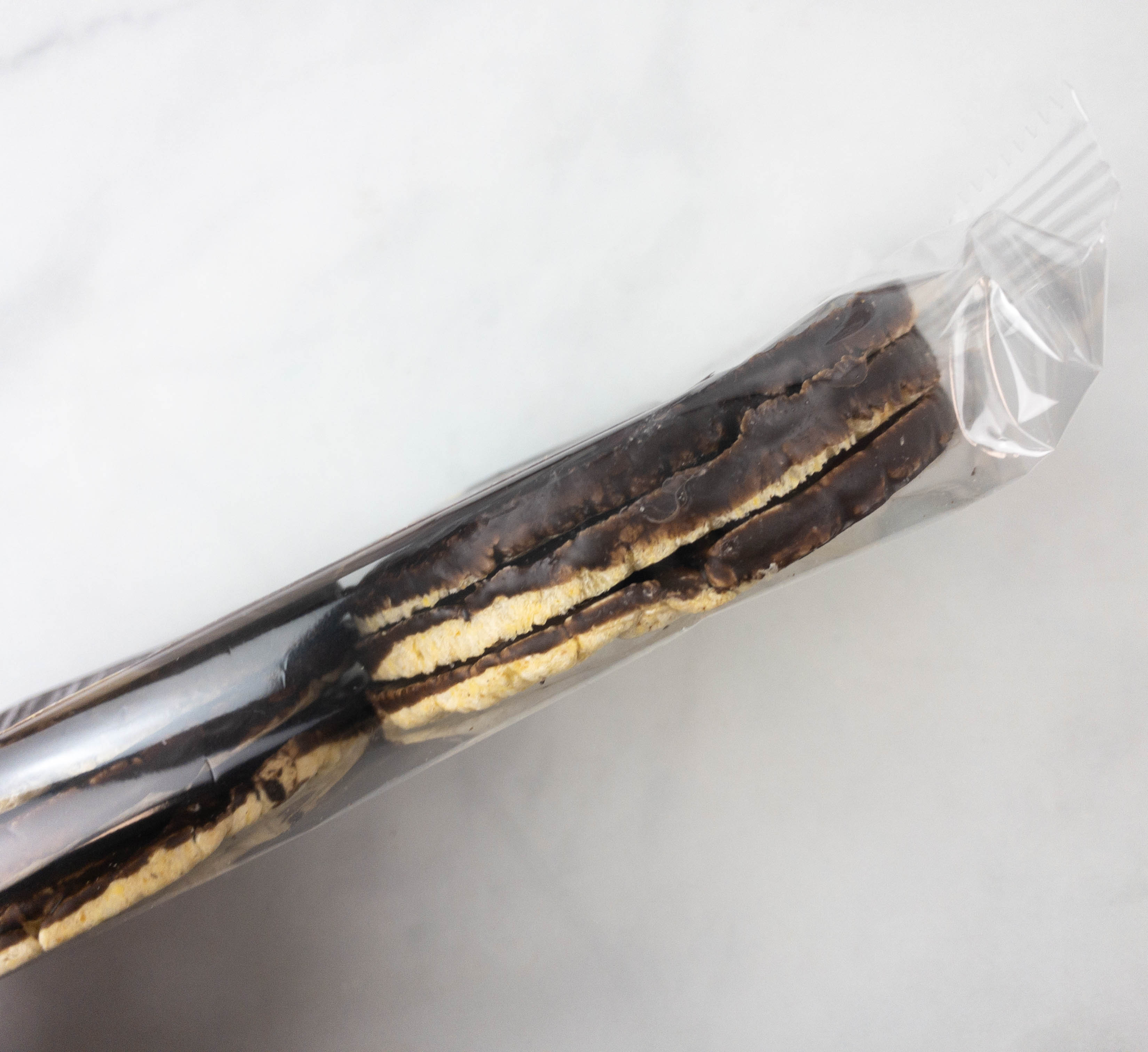 Each piece is thin but rich in chocolatey flavor!
Caraway Pretzel Bites. Caraway, a staple in every Czech kitchen, are spicy seeds and they were used to season these crunchy pretzel pieces.
The spicy kick in every pretzel is the most exciting part of this snack. I have always enjoyed my pretzels and this is one of my favorites!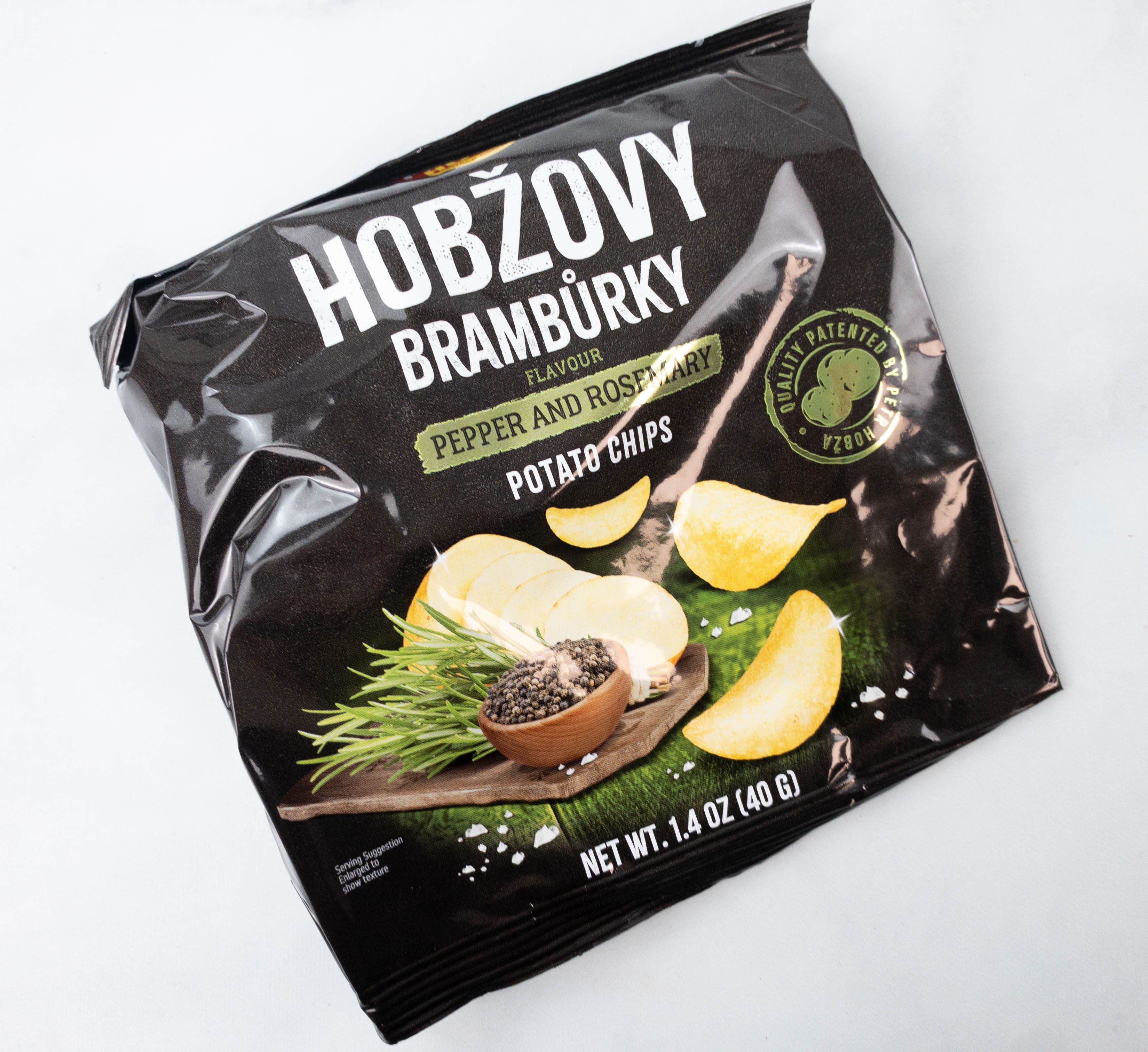 Rosemary & Pepper Potato Chips. It's a pack of crunchy potato chips infused with salt, pepper, and rosemary. Each piece is so savory, it's hard to stop at one bite!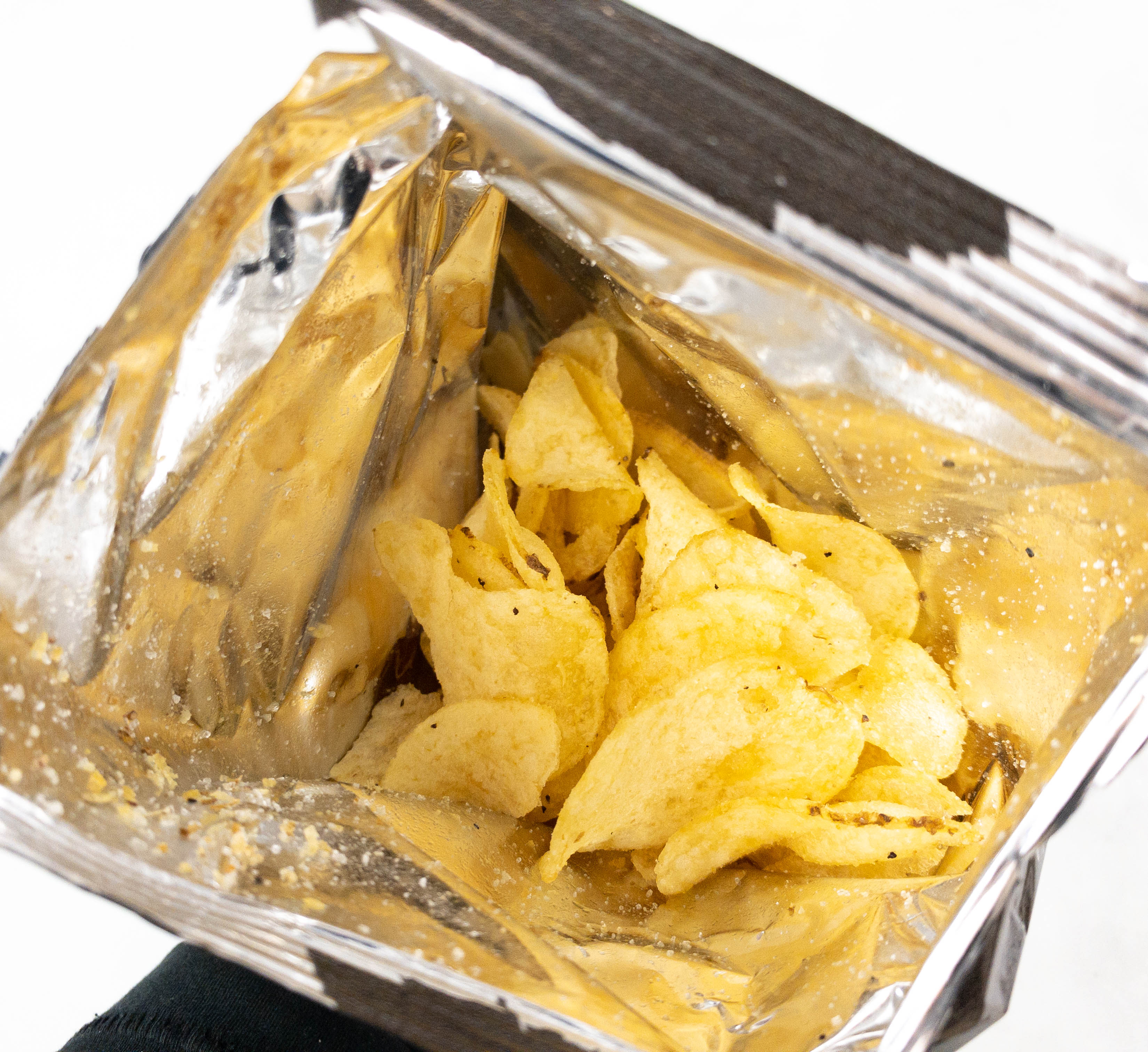 The aromatic scent of rosemary welcomed us upon opening the pack!
Roasted Onion Pretzel Crisps. I also received a pack of pretzel crisps! They're so crunchy, and they have the right balance of saltiness and sweetness. The roasted onion flavor is on point! If you're looking for an alternative to your usual onion rings, this is it.
Apple & Cinnamon Strudel Gummy Sticks. These apple and cinnamon flavored gummy sticks are inspired by Czech strudels!
Each stick is chewy, gummy, and flavorful. What's great is that you can easily enjoy this snack, even when you're on-the-go!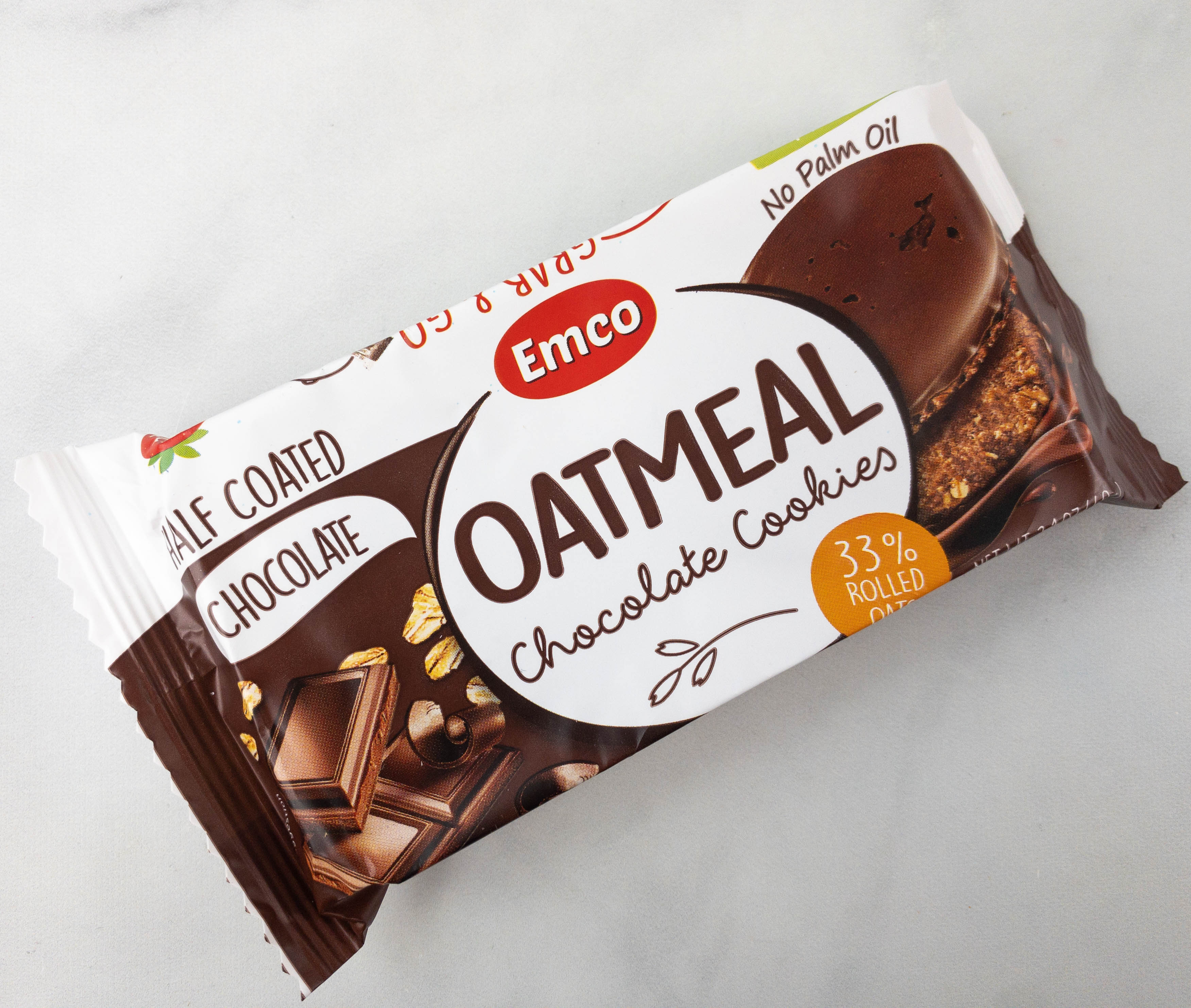 Chocolate Dipped Oat Cookies. Another chocolatey snack in the box is this pack of chocolate dipped oat cookies! This makes a great pair with a tall glass of milk, but would also tasty be when eaten on its own.
My husband stole these to eat, squirreling them away in his office, and then complained that someone stole them from his office. We assume that they were delicious, as we received zero complaints from our children.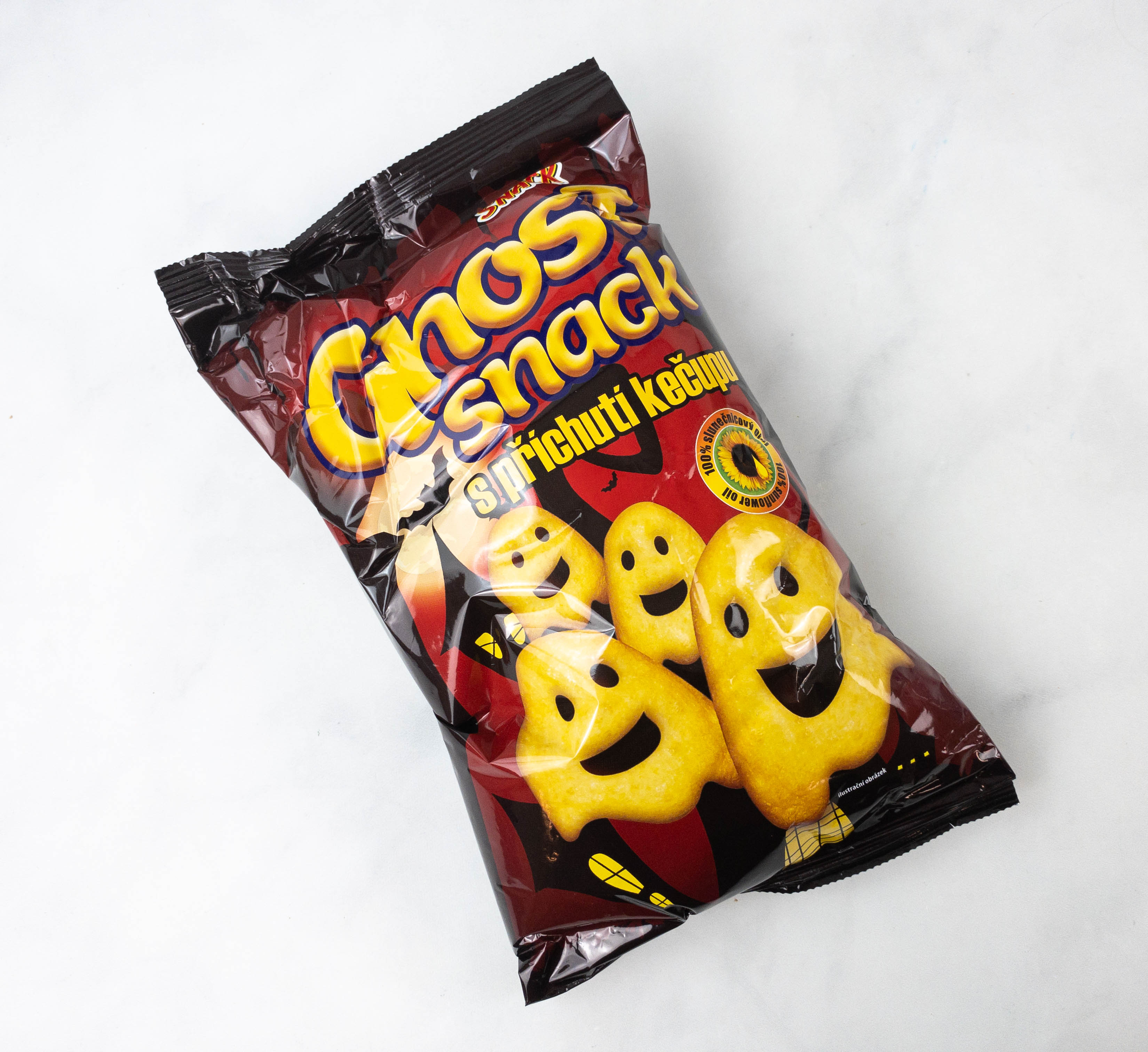 Tangy Tomato Ghosts Potato Snacks. It's a pack full of ghost-shaped potatoes! Don't be scared because they are really yummy, as they are tangy ketchup flavored. This makes a great snack for a movie night!
This month, Universal Yums curated delicious snacks from Czech Republic! I love the variety, as there were savory, spicy, sweet, and even fruity snacks. Many of them are new to me as well. My favorites are the pretzel bites which offer a kick of heat and the puffed rice with apricot yogurt which has a combination of different textures. The gummies were a hit with my whole family as well! If you want to try snacks from a different country every month, this subscription is for you! It also makes a great gift for adventurous snackers, including the kids!
Have you tried Universal Yums? What do you think?