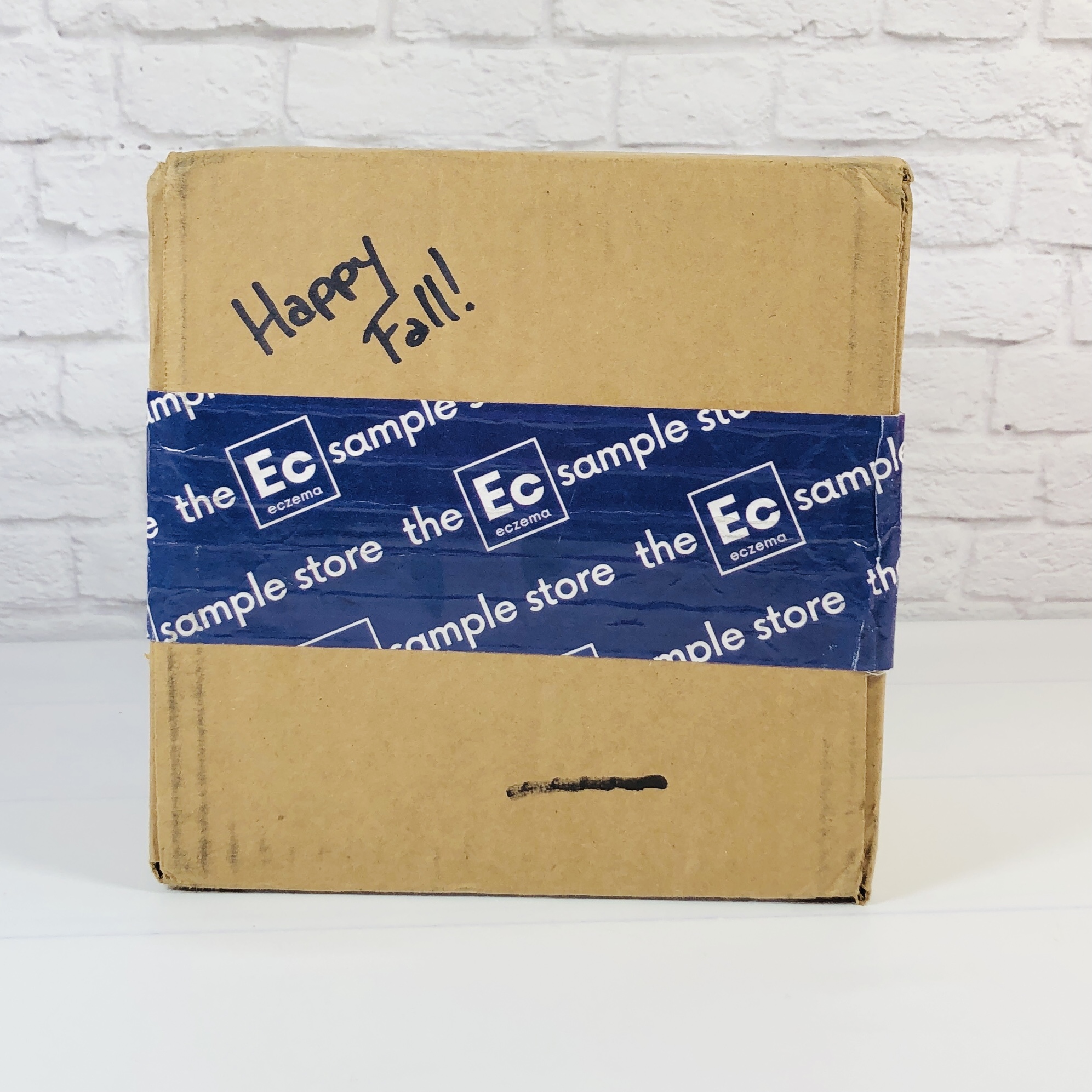 The Seasonal Eczema Boxes is a sampler of items from The Eczema Sample Store and features amazing skincare products from well known brands and in several product categories to help you discover products that won't set off your sensitive skin or eczema. You can sign up for a one-time box or get a discount on a yearly subscription. There are also a few other pre-made boxes to choose from. The box in this review is $45. Here's some info about their mission from Stephanie, the company's founder:
No matter a person's age, skin color, allergies, condition of their eczema, or income, we are here to make the process of find the best skin care products easier and more cost effective for those with eczema and other skin conditions. Whether you want to try more traditional companies or some of the latest organic products on the market, our aim is to help you find the best products for you.
DEAL: Get $5 off your first box! Use coupon code HELLO.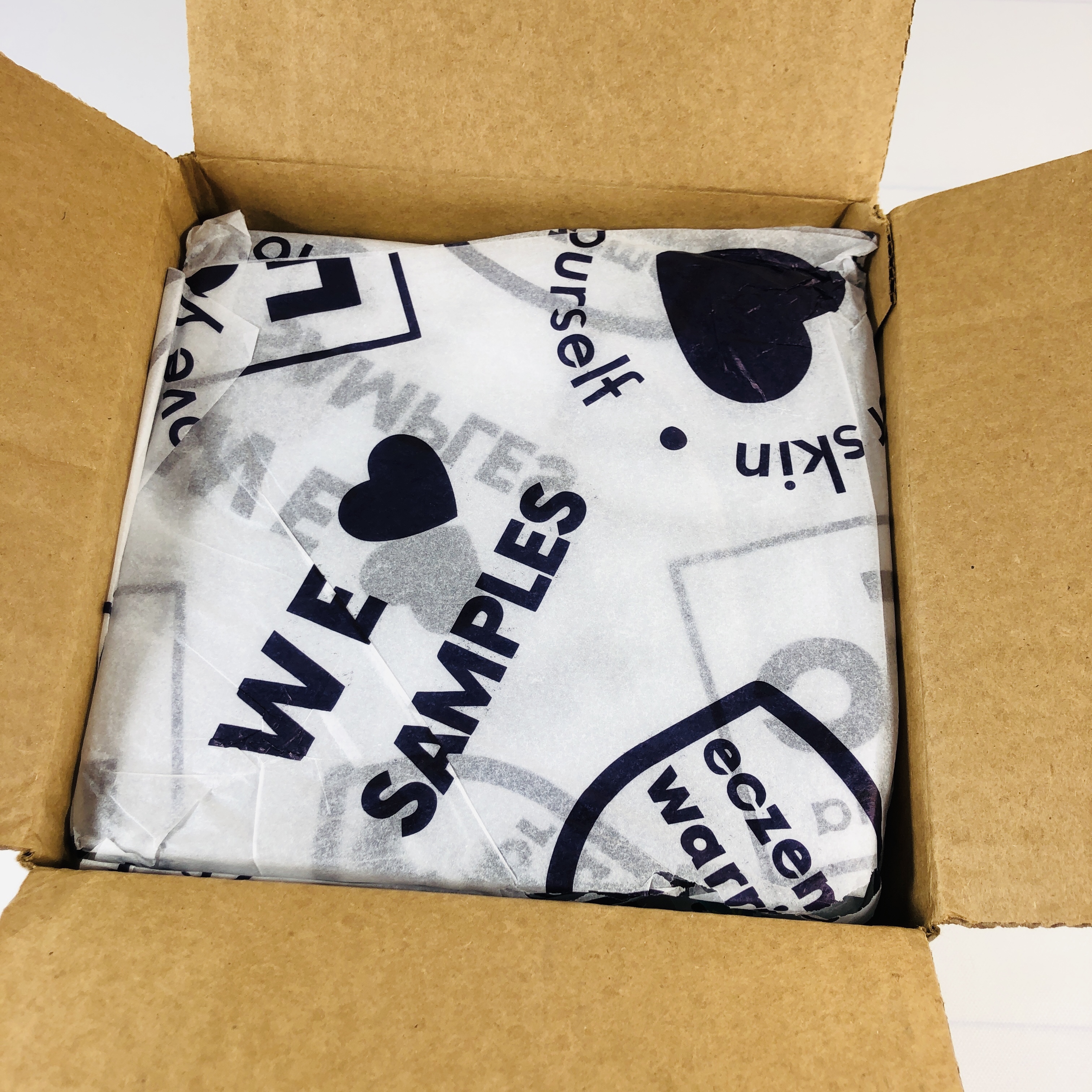 This is the Fall Box, although there are past boxes available. The products in the box are meant to be gentle for those who have sensitive skin but consult your doctor if you have questions or concerns. As for me, I suffer from rosacea and was recently diagnosed with what is basically eczema of the scalp, so I prefer non-scented items for my face and head when possible, although my body can take some lightly fragranced products (there are exceptions).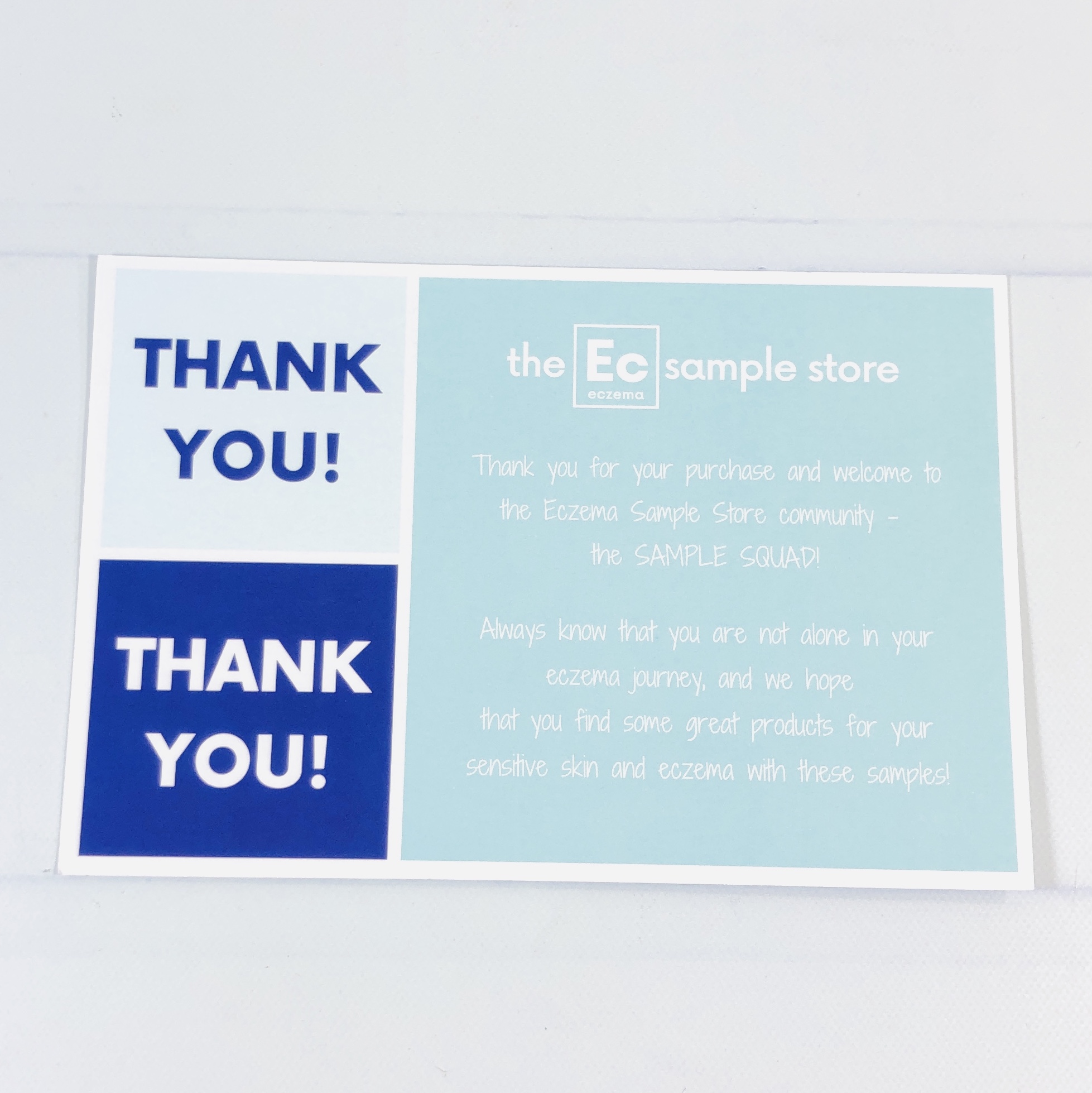 I received a thank you card that welcomed me to the community.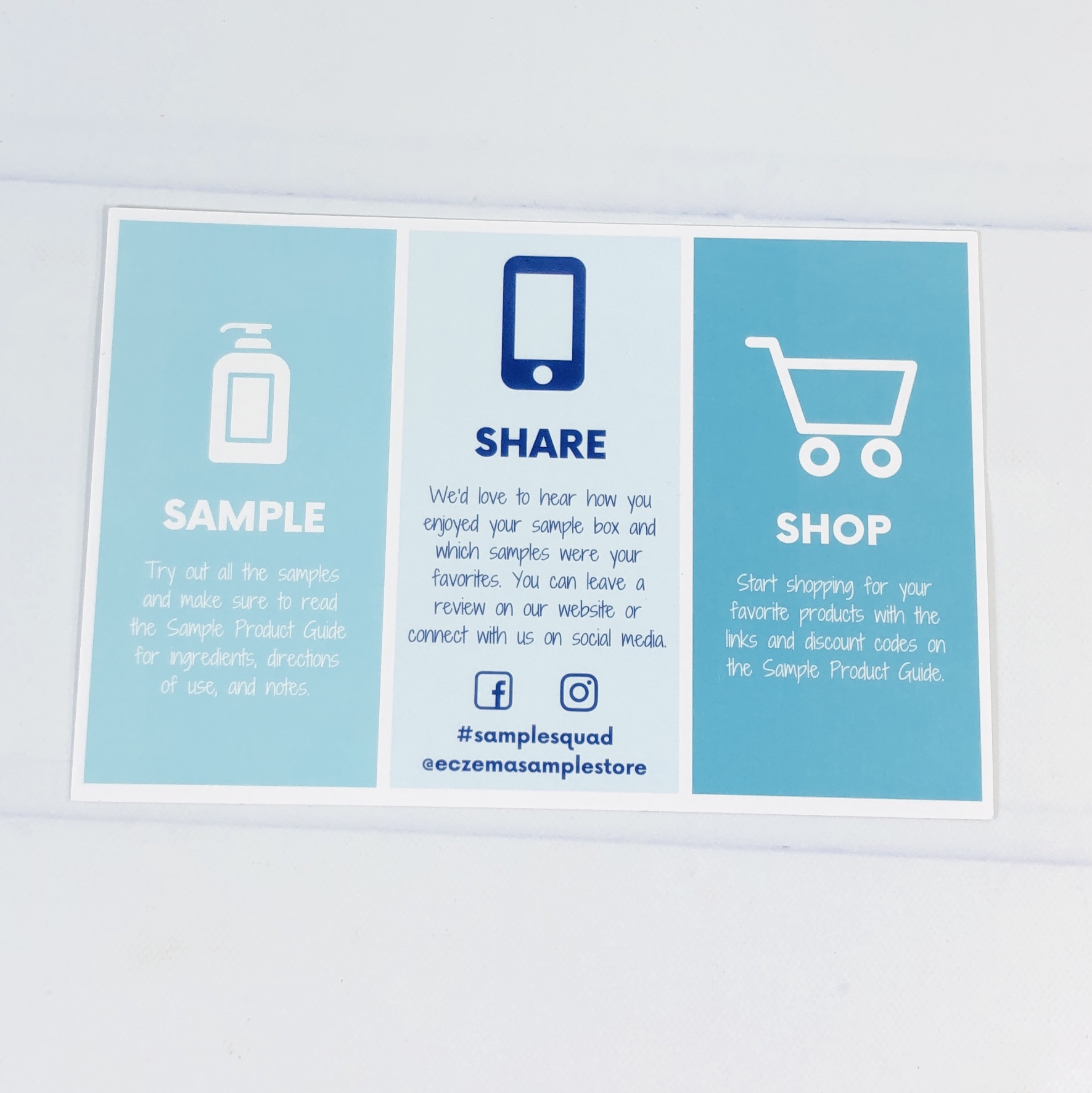 The back of the card reminded me to read the Sample Product Guide for directions and asked for feedback on samples.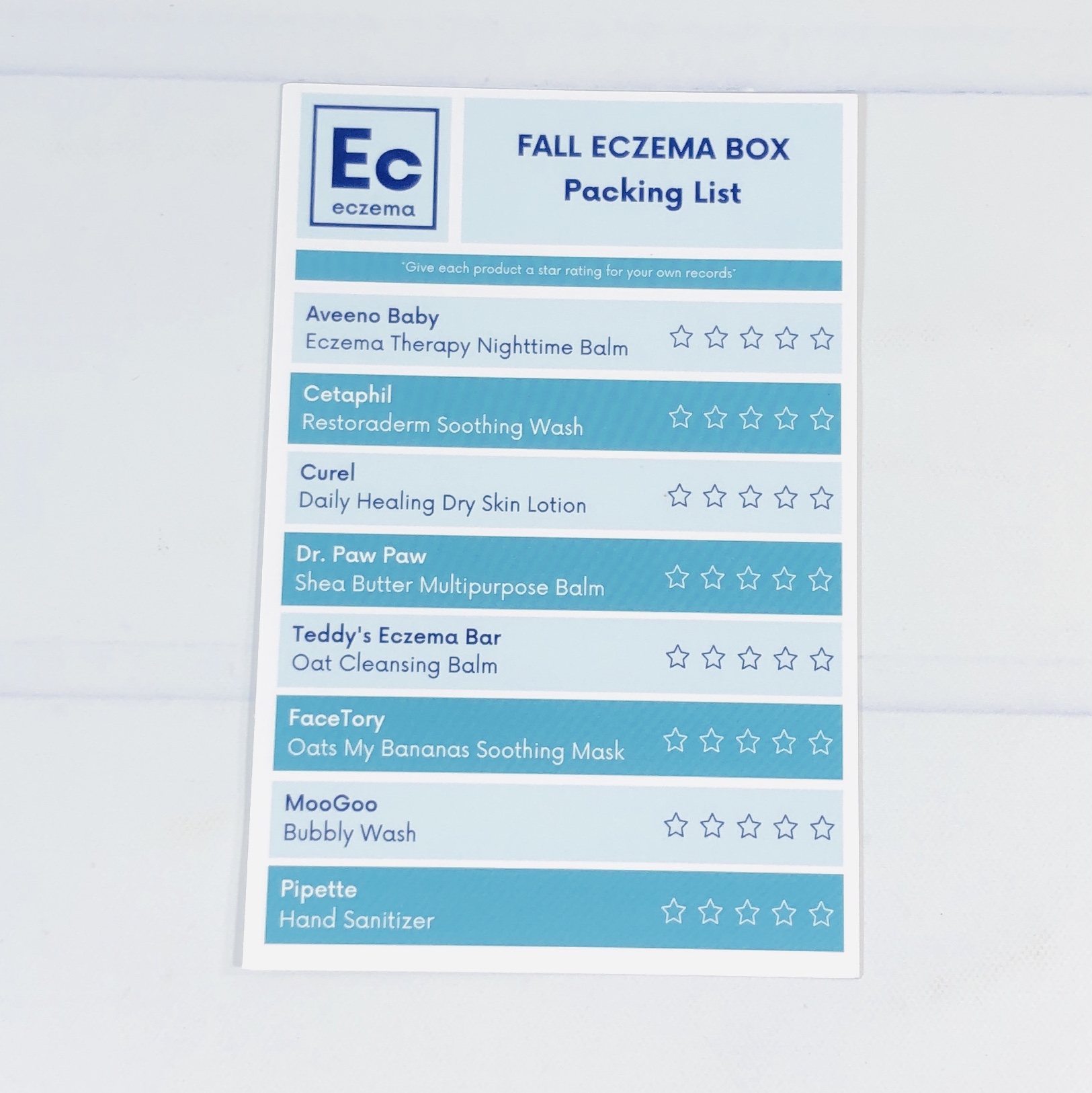 There was a second card that listed the samples in this box. You can color in the star ratings as you give the products a try.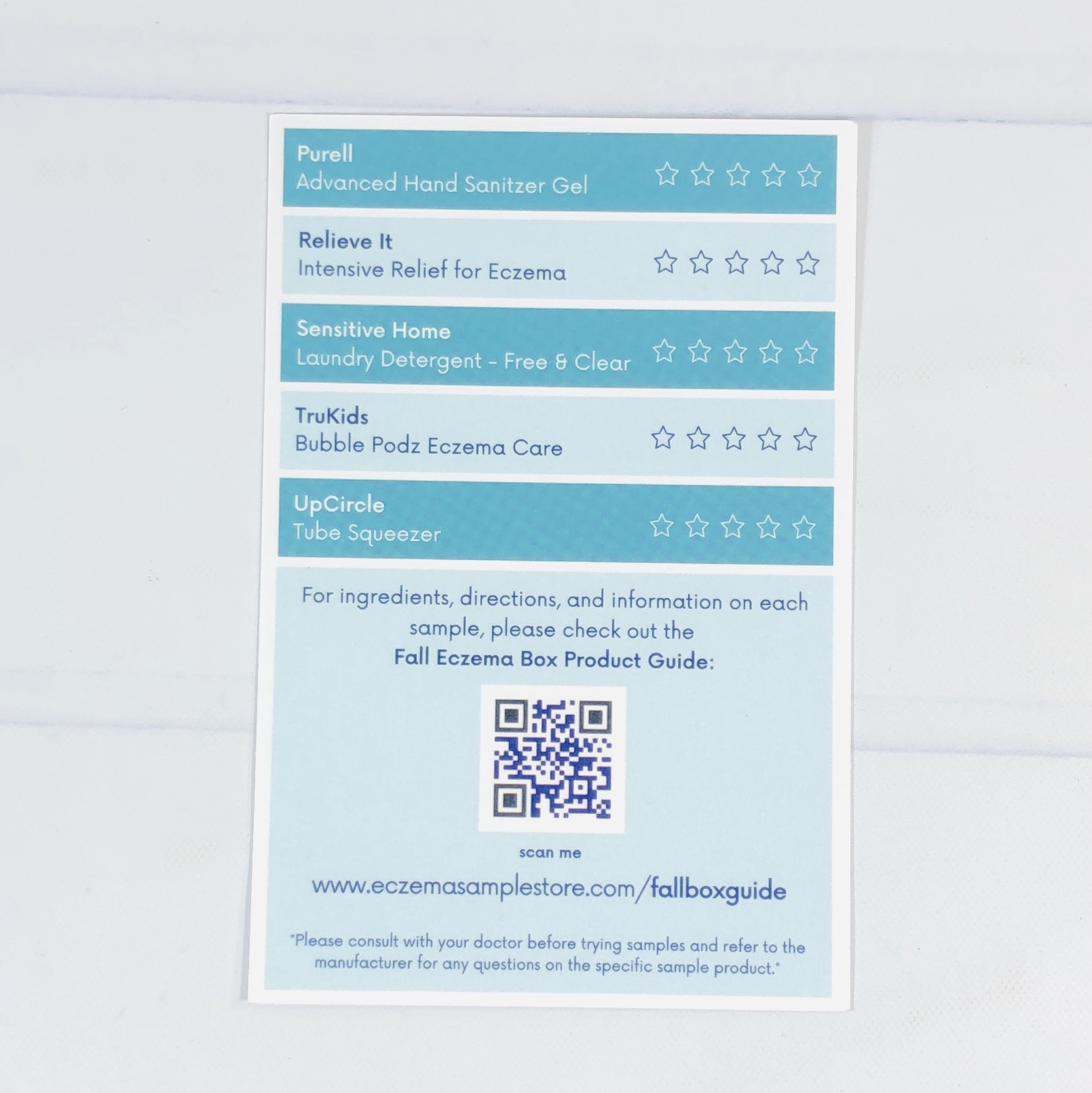 You can also find a guide on the website and it is super helpful. They have quick links to the products along with discount codes.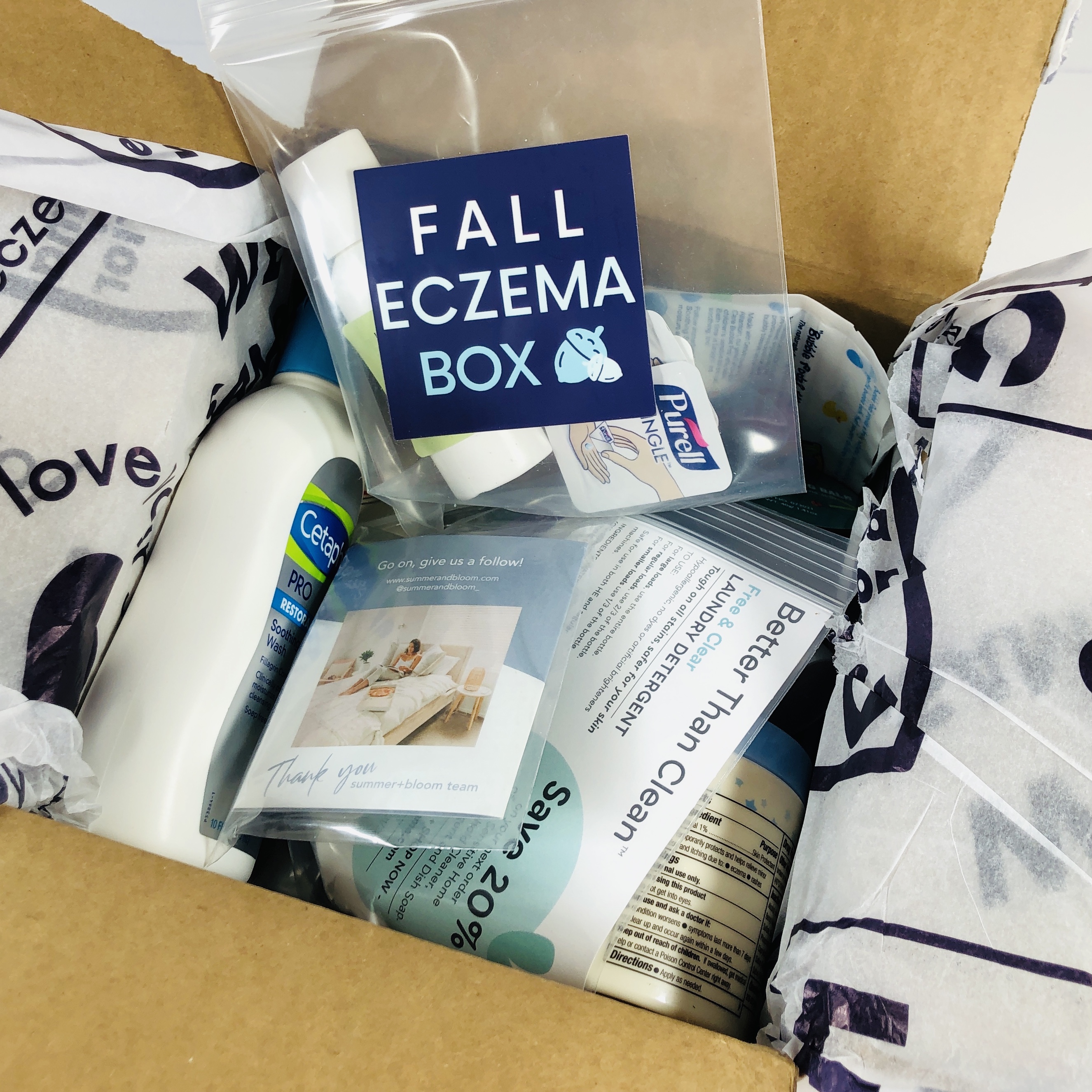 My items were wrapped in tissue paper inside the box and sealed with a sticker. Some products were grouped together in plastic bags, perhaps to keep from leaking, but everything arrived in perfect shape.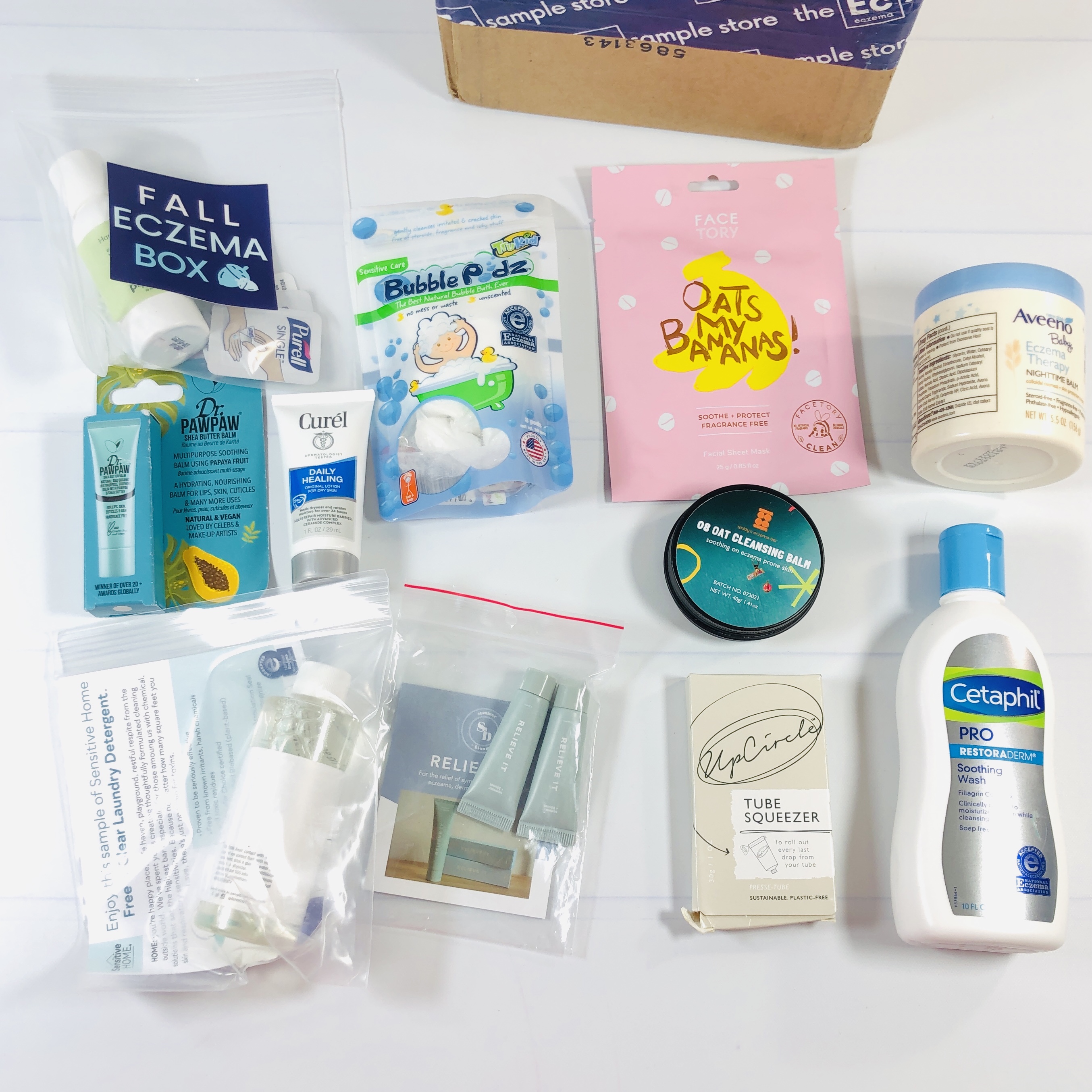 Not only did I find samples in the box, but there were some larger items too!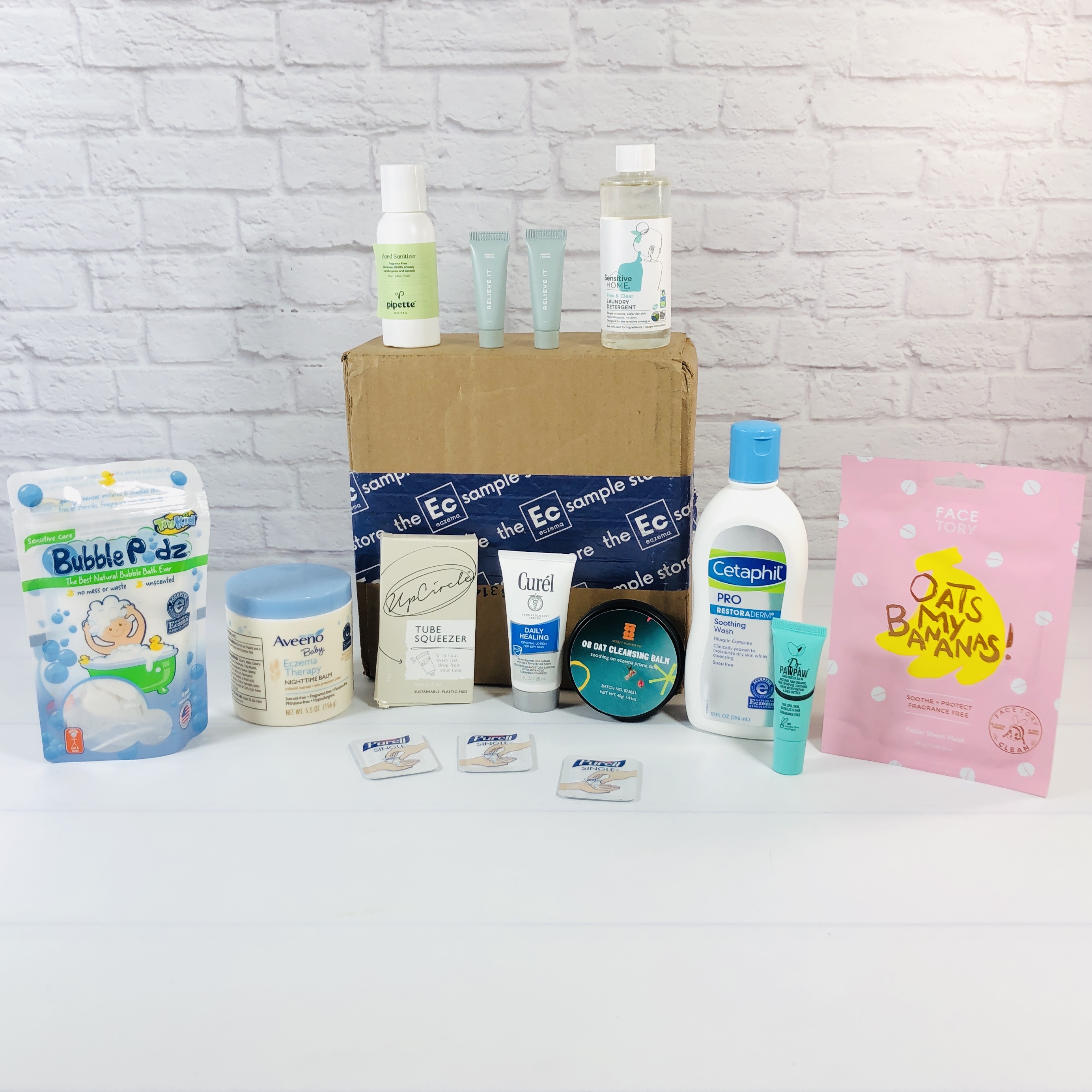 Everything in my box!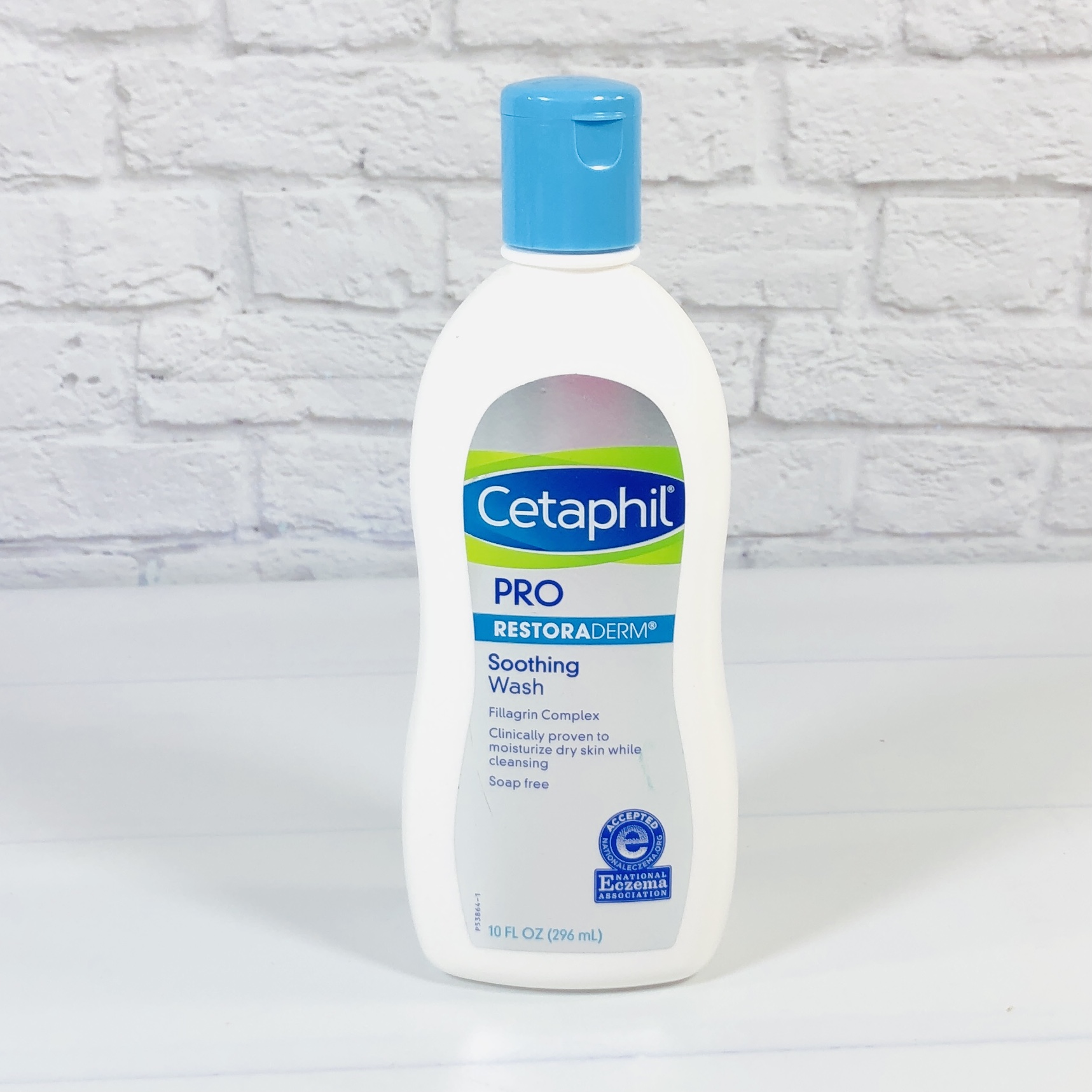 Cetaphil Pro Restoraderm Soothing Wash ($15.89) The weather has hardly changed here in Central Texas and yet already my skin is itchy and dry. I was thrilled to receive this fragrance-free body wash, mainly because I want to pack it when taking a trip. I am allergic to hotel bar soaps and this is perfect for my needs. I applied it to a shower pouf and it created a pleasing lather that rinsed away quickly. It has shea butter, sunflower seed oil, and glycerin plus niacinamide and colloidal oatmeal and is supposed to moisturize the skin while removing dirt and sweat.
Sensitive Home Free & Clear Laundry Detergent ($9.99 Full Size 50 fl.oz.) I remember buying Dreft detergent to wash my upcoming child's clothing and blankets and since an experienced mom had suggested it. I was knocked back by the highly fragranced product and even some 20+ years ago I thought that couldn't possibly be good for my child. This is a fragrance-free liquid laundry detergent and there was a card that says this is enough for one large load, or use 1/3 of the bottle for small loads. It can even be used to hand wash delicates in the sink! The back of the card came with a 20% off coupon code.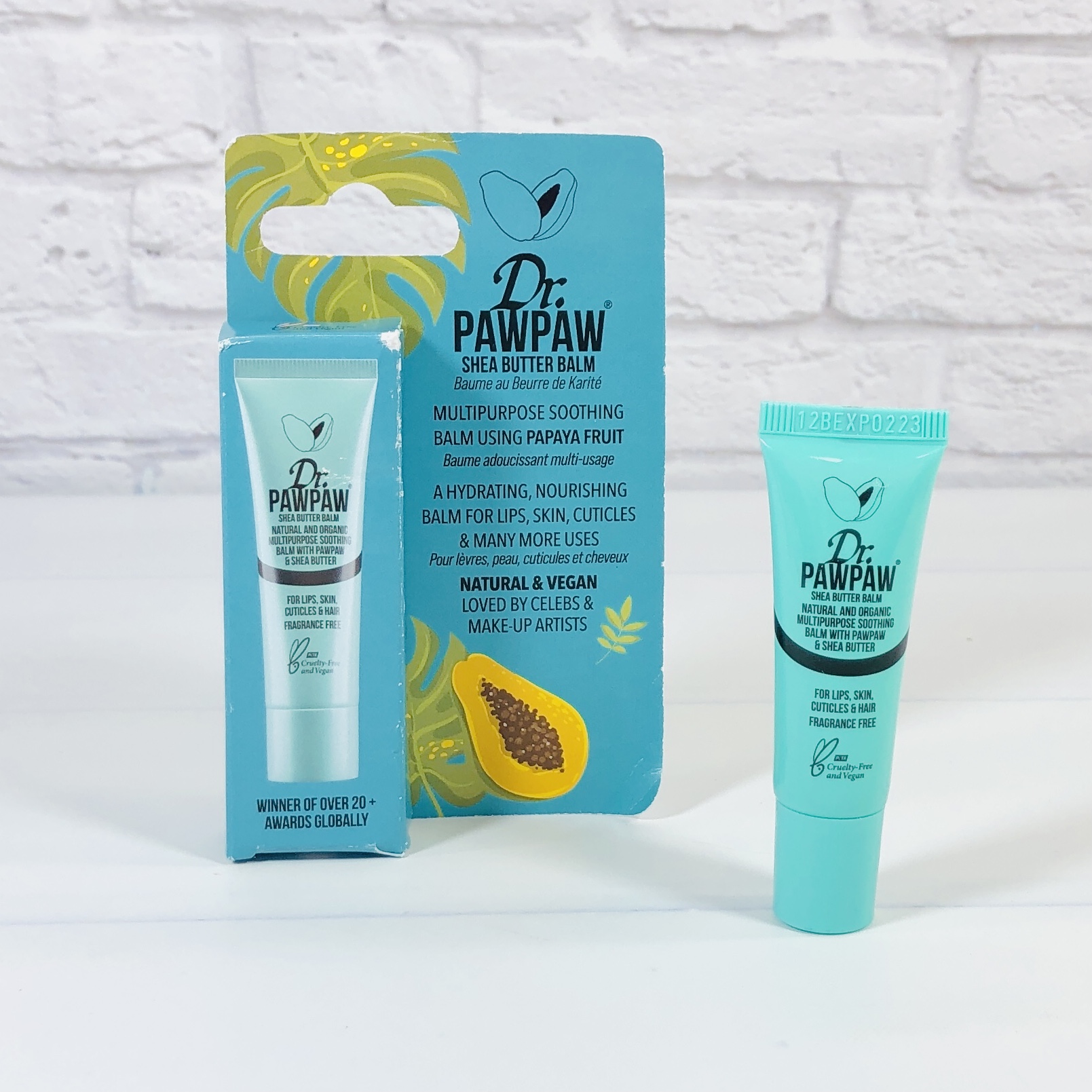 Dr. PawPaw Shea Butter Balm ($3.68 value) I have a huge tube of the original formula but this is a lip-friendly applicator and it has shea butter along with castor oil, olive oil, and other plant-based skin soothers. There's no flavor or scent and it can be applied to cuticles or minor skin irritations.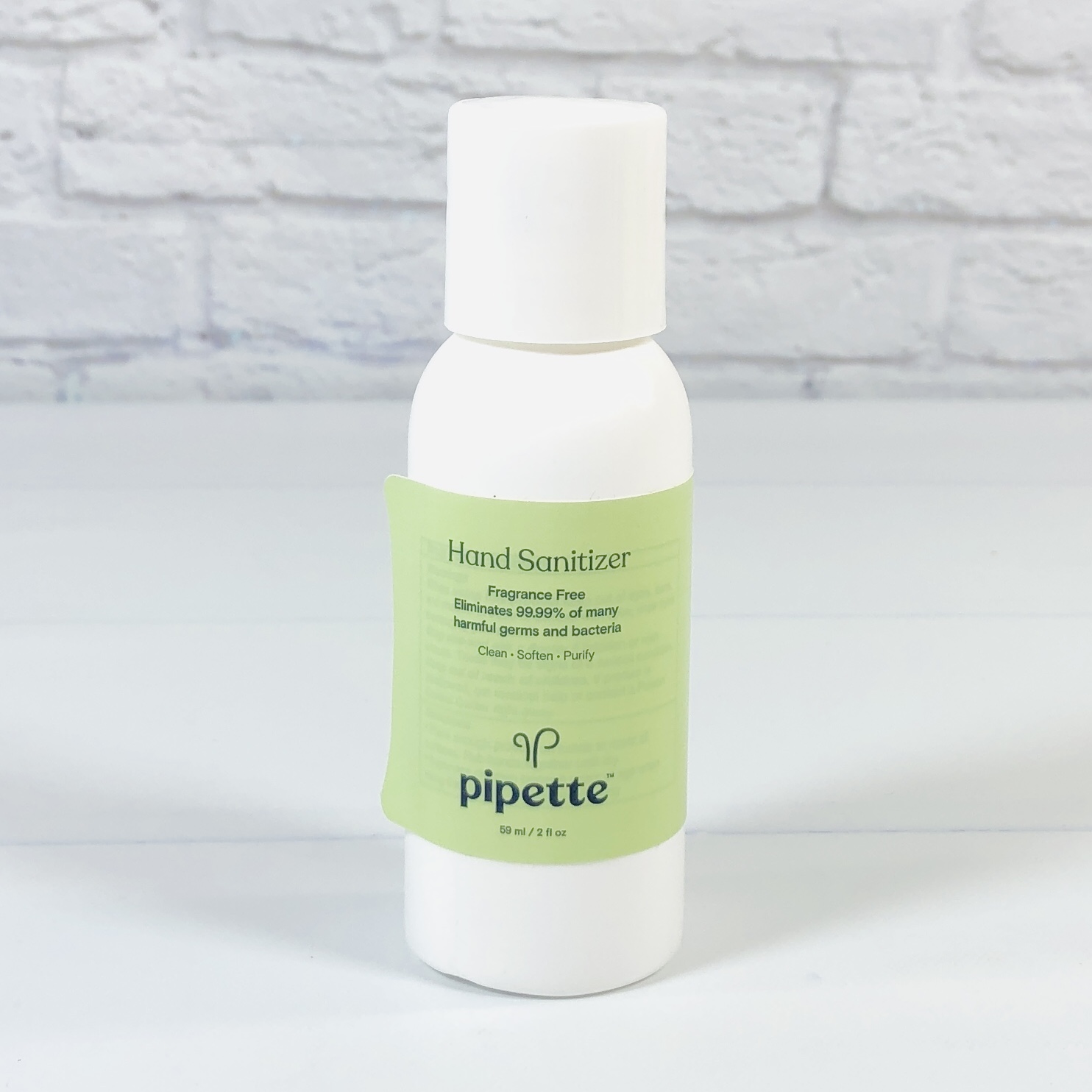 Pipette Hand Sanitizer ($3.50) I am not a fan of scented hanitizers so I was happy to see that this one was perfect for me. It is a thin gel and it quickly evaporated into nothingness but try not to breathe in the fumes while it happens. It was non-sticky and has glycerin to help keep hands from drying out.
Purell Single Hand Sanitizer (38¢) I think these will come in handy when I'm traveling light as they can fit in a wallet or cell phone case, for those times when you don't need much.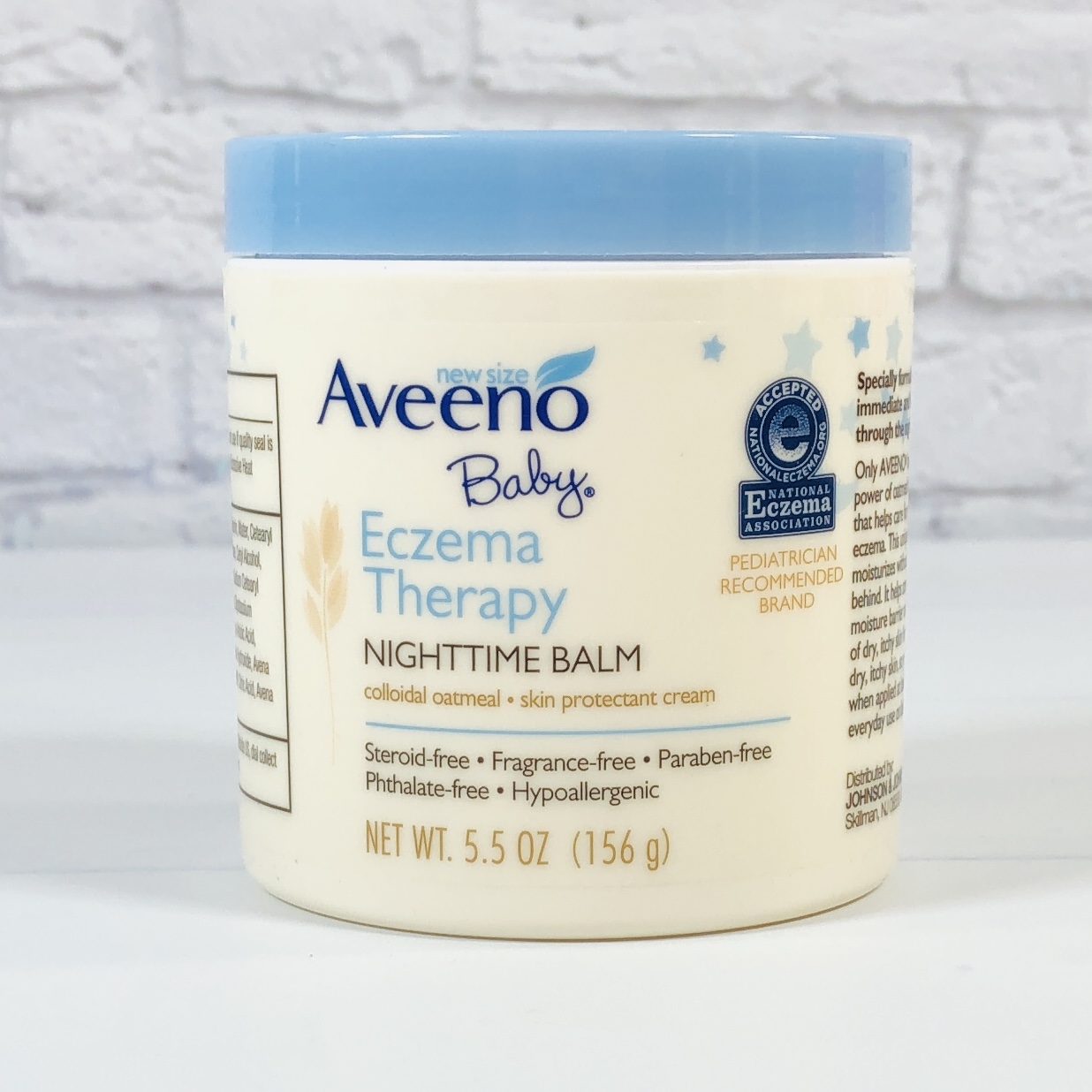 Aveeno Baby Eczema Therapy Nighttime Balm ($7.47) You don't have to be a bay to use this rich, soothing balm! I wasn't sure what made it specifically for nighttime, there's no lavender, and in fact it's fragrance-free, but I think the idea is to soothe skin so that baby will be itch-free all night long.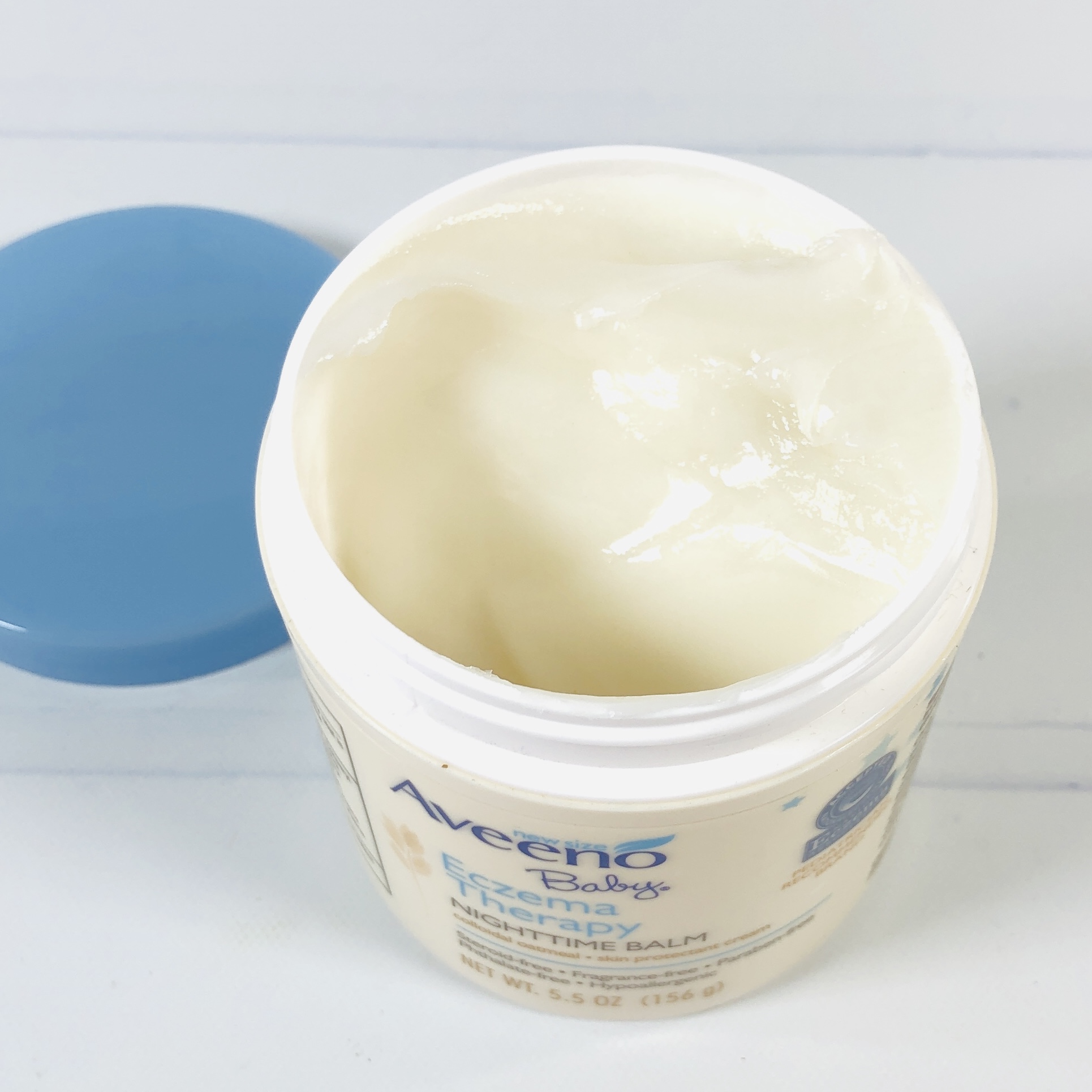 This buttery balm has colloidal oatmeal as its active ingredient plus glycerin, oat kernel oil, and ceramides. It's supposed to protect skin while relieving rashes or itchiness. I used it as a hand cream before bed and also have been applying it to dry, scratchy skin irritations for relief.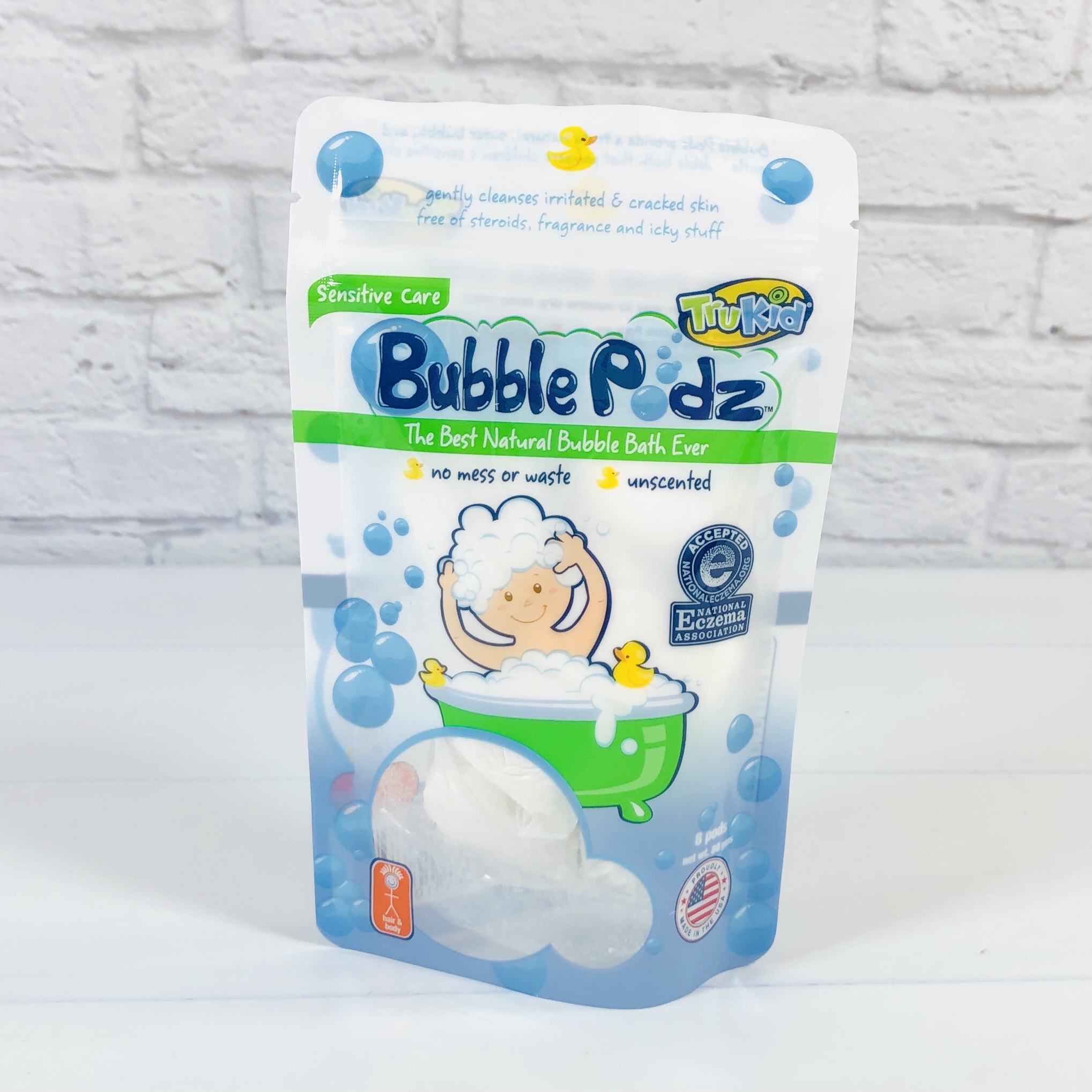 TruKid Bubble Podz ($8.99) Once again, this is a product that can be used by humans of any age, not just children! I won't sit in a tub full of perfumed bubbles because I know I would pay a painful, irritating price, but these are fragrance-free and have colloidal oatmeal and not much else. Cut open a pod and dump in the tub for some good clean fun.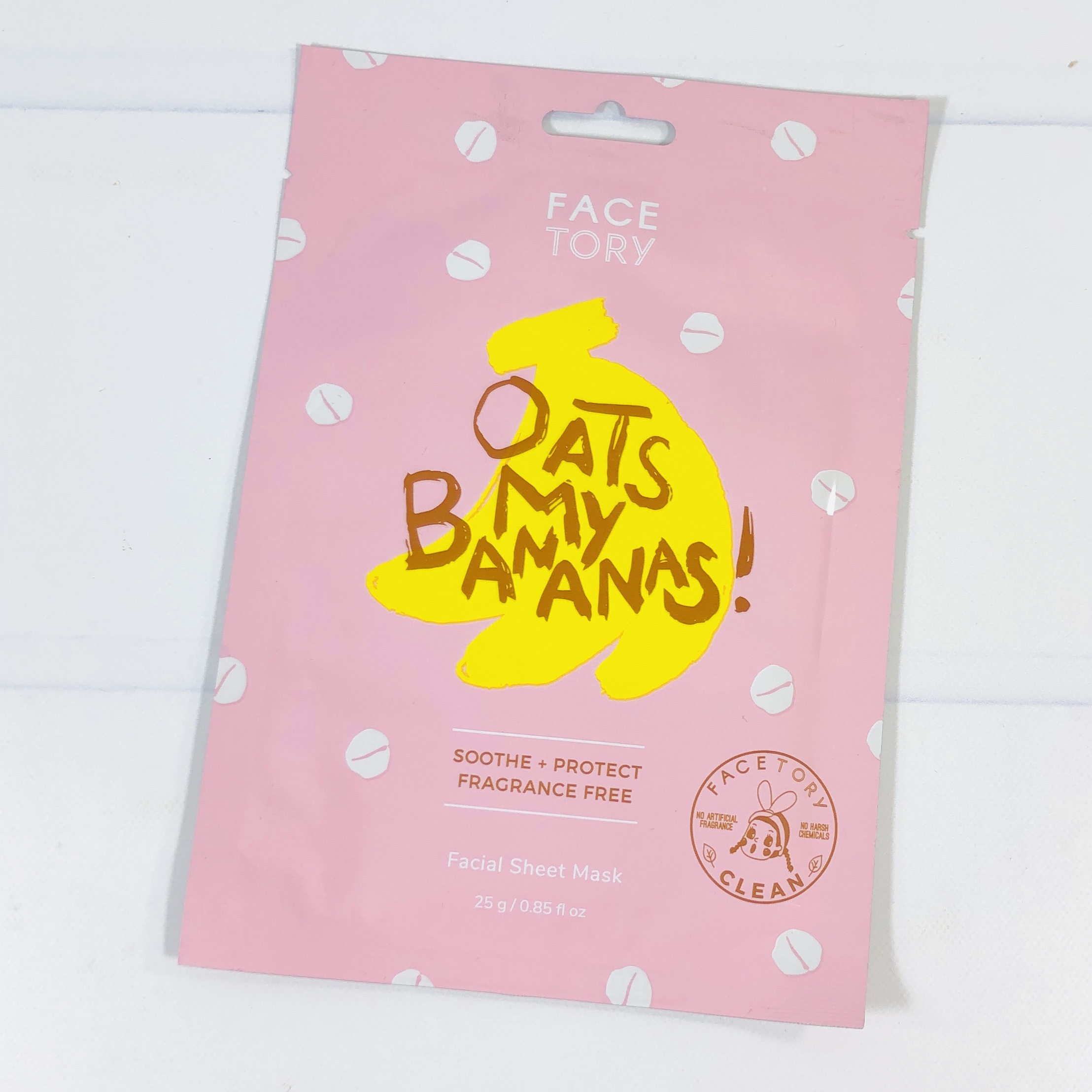 Facetory Oats My Bananas ($3) I appreciate that FaceTory has artificial fragrance-free masks, although keep in mind that they do have essential oils, which some people might find irritating. Oatmeal extract, glycerin, almond oil, shea butter, jojoba oil, and sodium hyaluronate are some of the ingredients found in this mask. Since it has bergamot oil I would suggest wearing at night since it can cause some sun sensitivity. The mask itself is made of banana fibers. Apply to a clean face and let set for around 15-20 minutes and then pat in any remaining essence.
Curél Daily Healing ($0.40) Occasionally I will buy Curél and I usually choose one that is fragrance-free, but this one is lightly scented. Luckily my body is ok with that. It's not a heavy lotion and is non-greasy. Glycerin, petrolatum, and shea butter are some of the ingredients and it's supposed to provide hydration for 24 hours.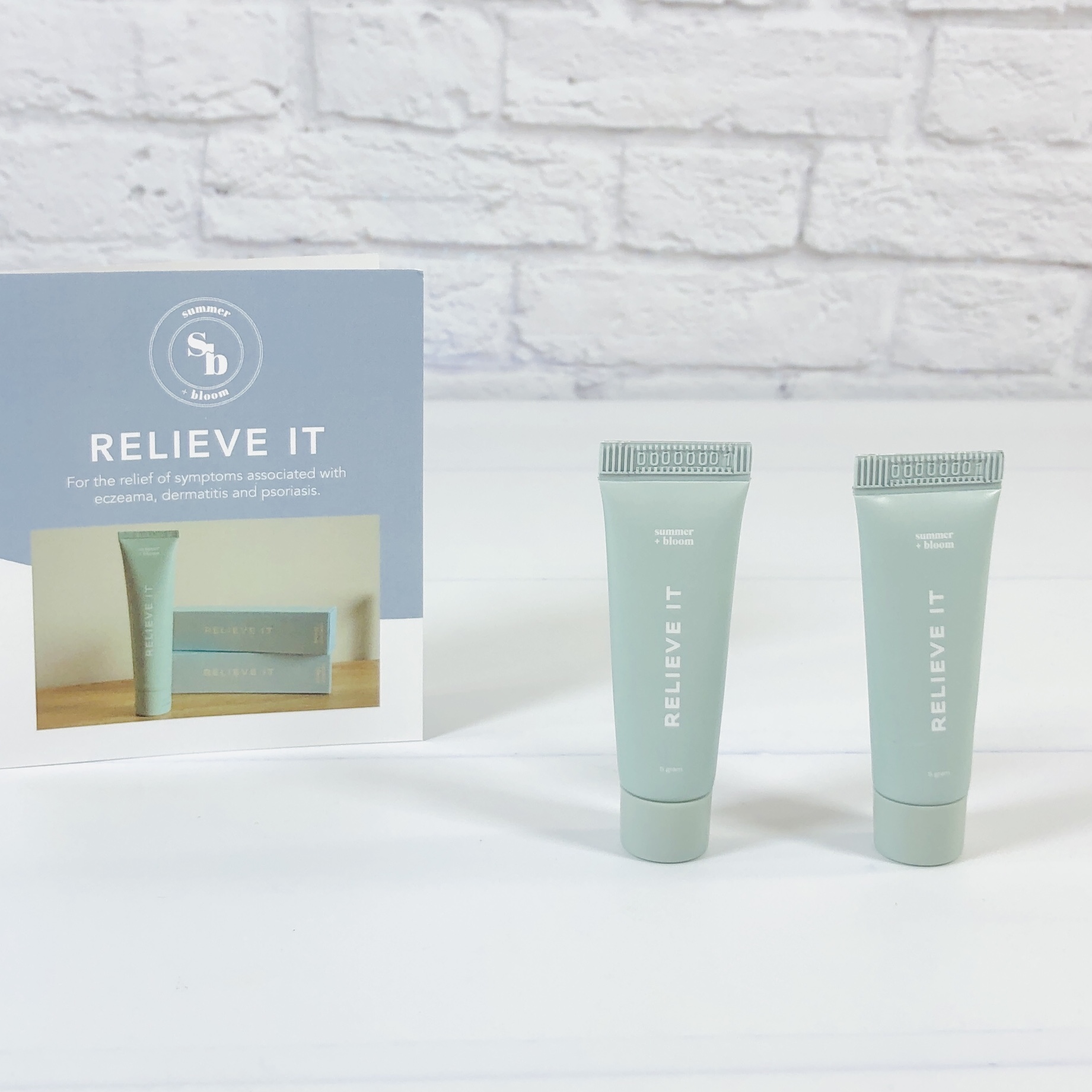 Summer + Bloom Relieve It is meant to relieve eczema, dermatitis, and psoriasis. It has hemp seed oil, macadamia oil, wheat protein, manuka honey, aloe, and some essential oils. It has a light fragrance thanks to those oils and I like it, it smells herbal. It is supposed to repair the skin's barrier while calming it down and inhibits bacterial growth.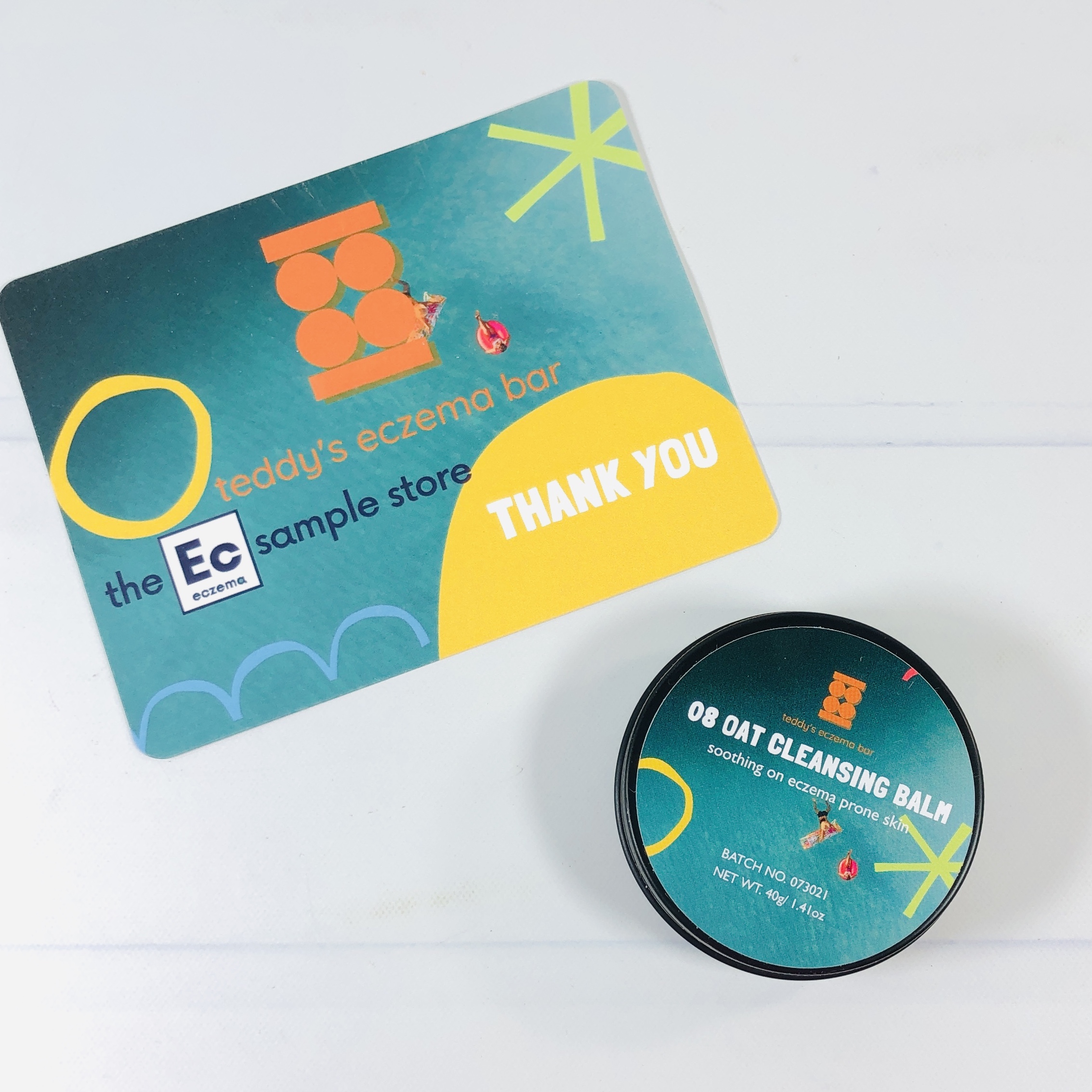 Teddy's Eczema Bar 08 Oat Cleansing Balm I couldn't find this product on the brand's website, but the card attached says it is a collab with The Eczema Sample Store! The card says it's a bar but it is more like a paste, I have to scoop it out a little at a time.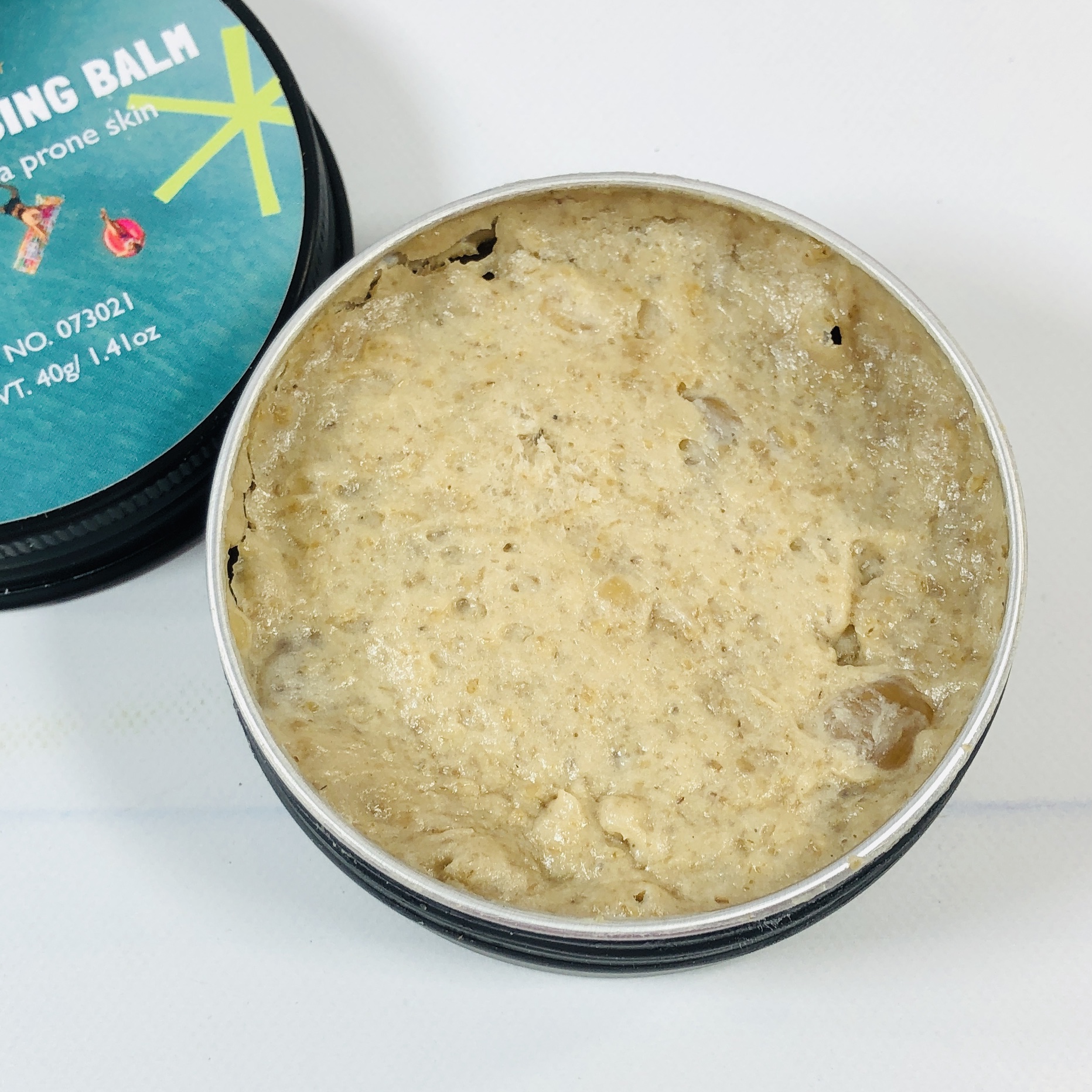 The ingredients are colloidal oats, glycerin soap base, and African black soap. I would have preferred a more detailed ingredient list to know what ingredients are in the soap base and black soap. The African black soap, which is typically made with ashes of some kind, possibly from plantain leaves or cocoa pods, is supposed to provide anti-inflammatory properties. A little goes a long way and I used it as a hand soap. There is very little scent and it smells natural, like oatmeal perhaps? It can probably be used on the face and body as well.
UpCircle Tube Squeezer ($3) The non-skincare item this shipment is a metal key that helps squeeze out all of those last bits of creams and lotions from the tubes!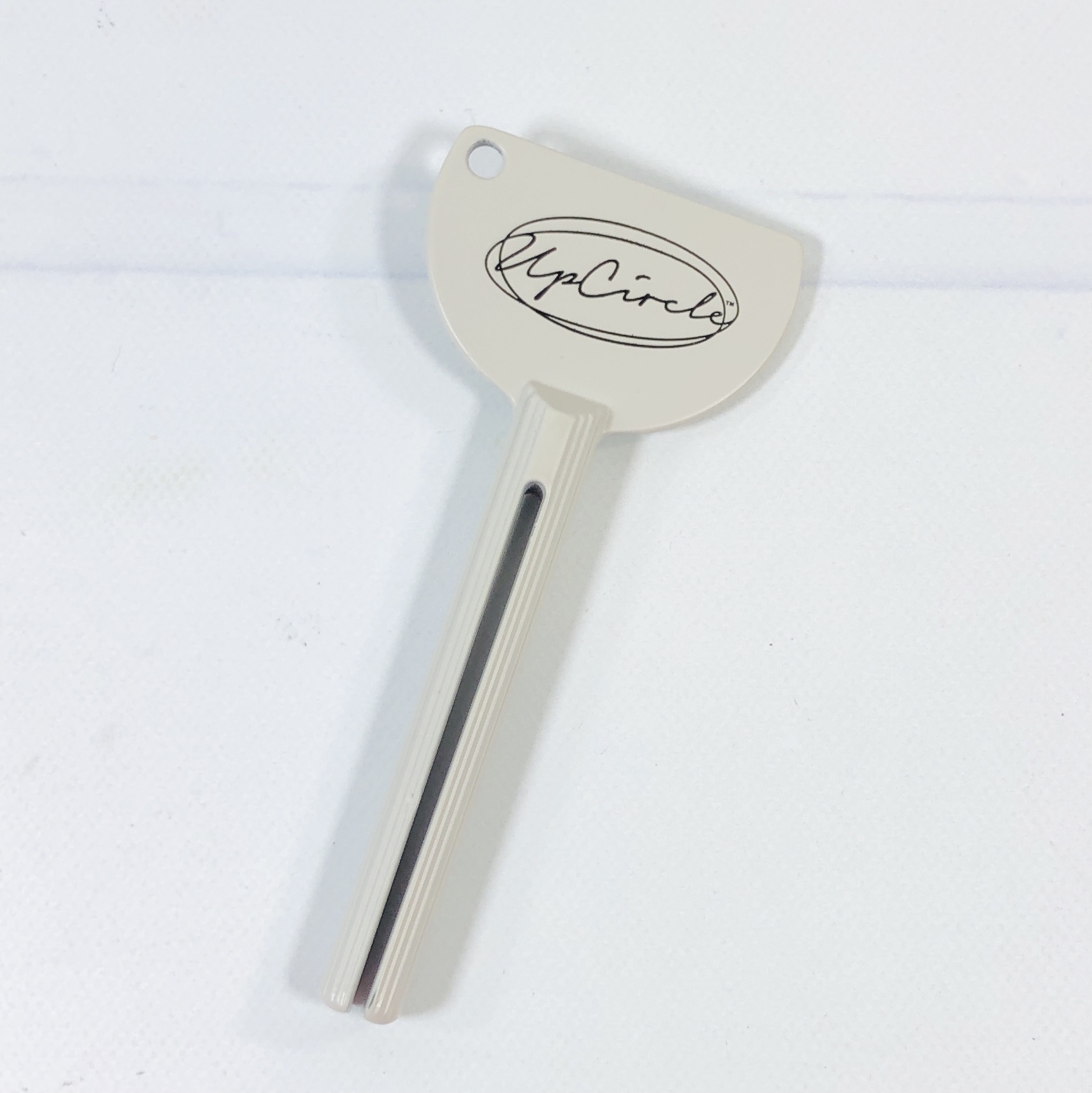 If you've ever tried David's Toothpaste then maybe you are familiar with the concept of the key — you slip it over the bottom of the tube and then twist while the product comes out of the tube. You could also cut open the tube with scissors if it's a plastic container and not metal.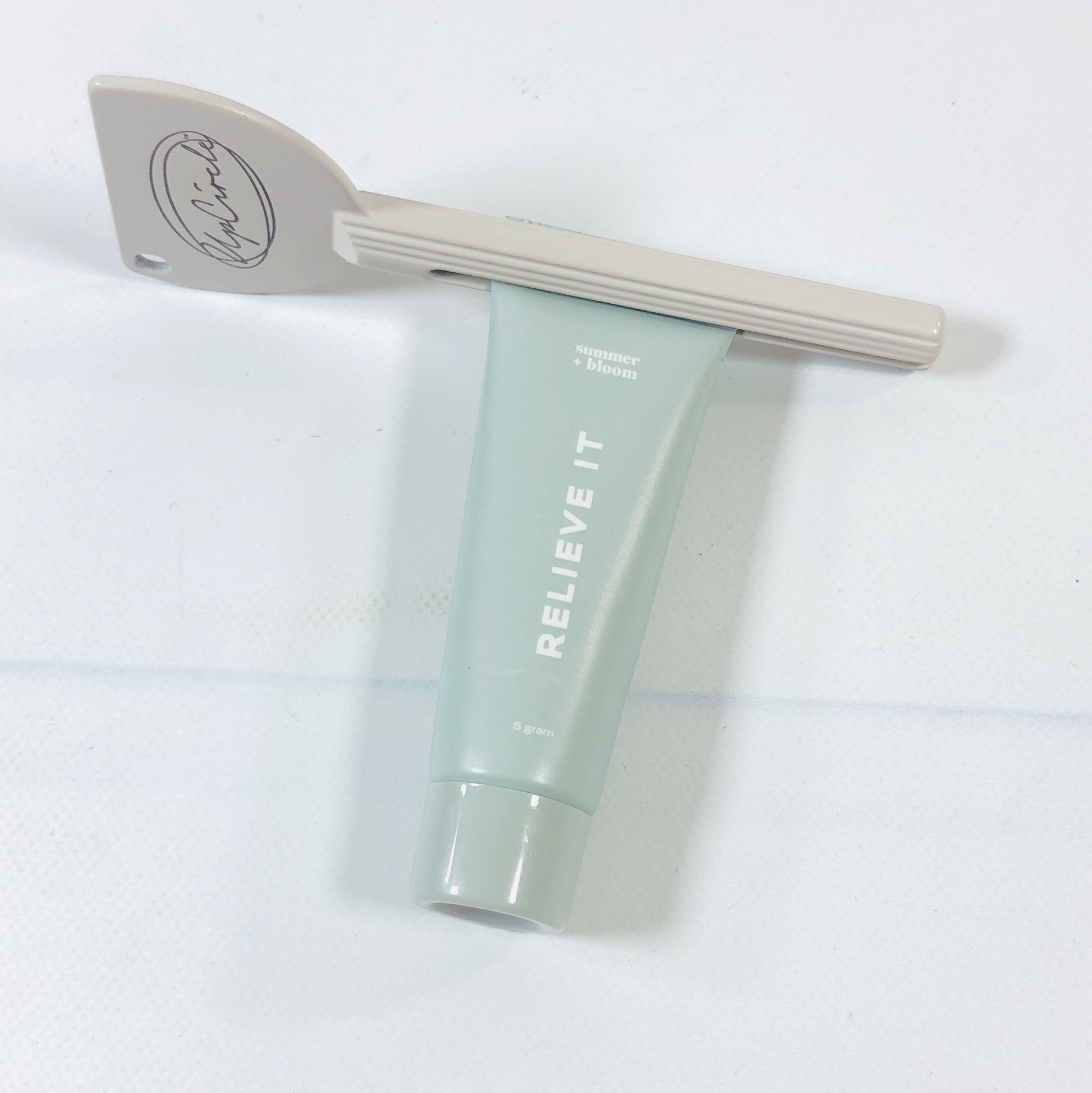 Here's how it looks when placed on the tube, and then just give it a turn, kind of like wrapping the tube onto a roll, think of paper towels or wrapping paper. I watched the video on the UpCircle website and they said it could be used on toothpaste or even those tomato paste tubes that you keep in the fridge!
I always enjoy using the products from the Fall Eczema Box! They sent different sizes, some samples, some much bigger than that. My dermatologist suggested I try new products at least three times for sensitivities and I can do that with all of these items except for the face mask. The body wash is exactly what I needed for taking small trips here and there, and the baby balm works so well for those itchy spots and for using on my hands before bed. I think the metal tube key is a great idea, and although I sometimes cut open my tubes for those last drops, this is probably more sanitary. The rest of the items were fun to try too. Some of the ingredients were more natural, some products are traditional drugstore brands and ingredients. Most were fragrance-free, a couple had parfum or essential oils. Most were vegan-friendly. This subscription helps me discover new brands and products to treat my sensitive skin without having to buy a lot of big bottles first!
What do you think of this box?