Oyster Kit is a monthly subscription box that provides hands-on experiments related to STEAM (Science, Technology, Engineering, Art and Math) professions for kids. Each box also aims to develop a child's social, emotional, and cognitive skills, as well as their creativity through play. For 3-5 years old kids, they offer the Professions 3+ box and for 8-12 years old kids, they offer the Craft&Code 8+ box. A monthly subscription is $39.95. You can also get it at $36.65 on a 6-month pre-paid subscription, or $34.95 on a 12-month pre-paid subscription.
DEAL: Get $25 off on 6 or 12-month subscription! Use coupon code OYSTER25. Or, save $10 off any subscription, including gift subscriptions! Use coupon code HELLOSUBSCRIPTION10.
Each kit provides hands-on STEM experiments around one profession. Kids engage in real-world situations which help them connect what they learn with the world around them.
All the materials were packed nicely inside the box.
This sheet on the inner lid of the box lists everything that kids can learn from this month's activities. The box is all about DOCTORS!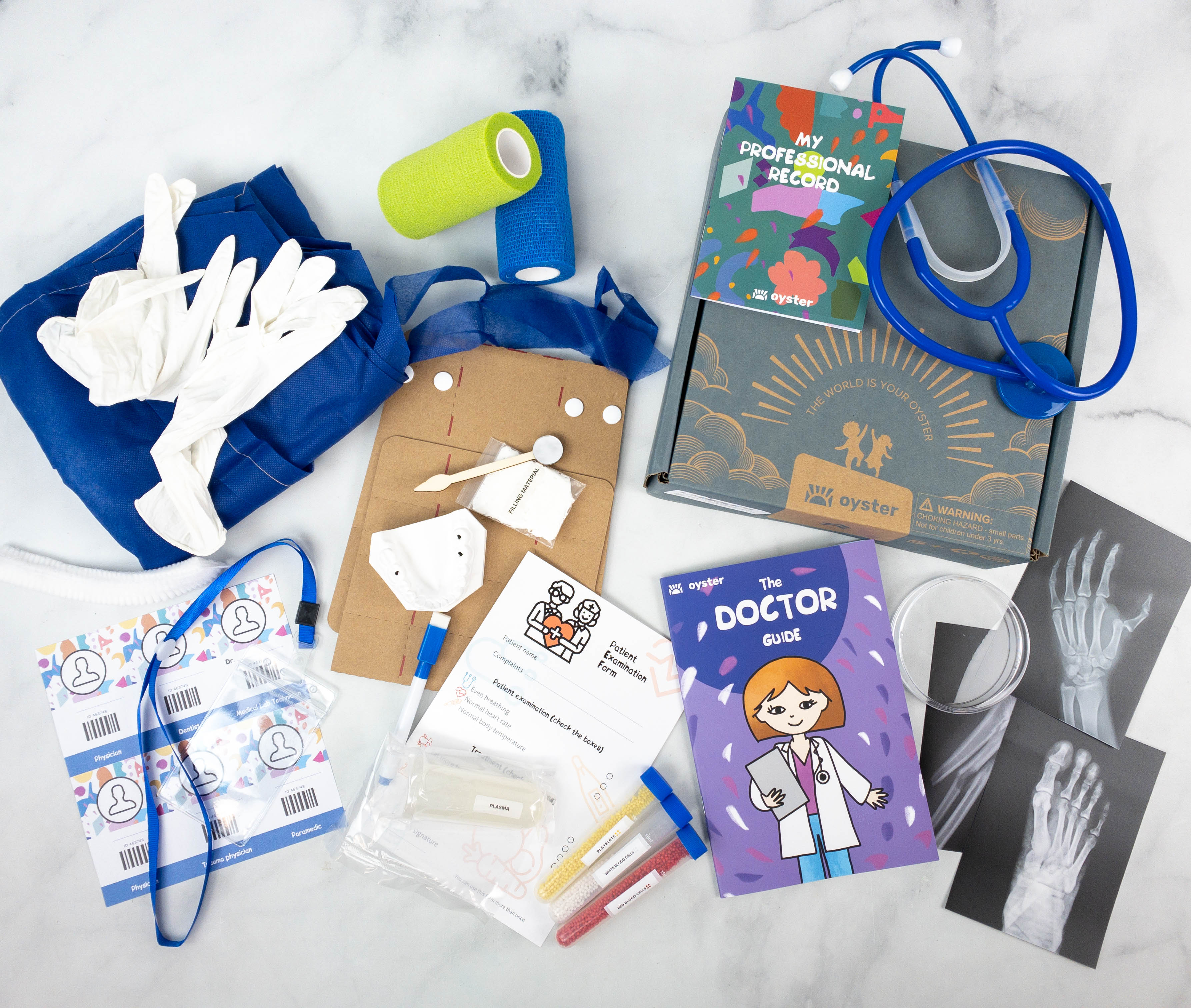 Everything in my box!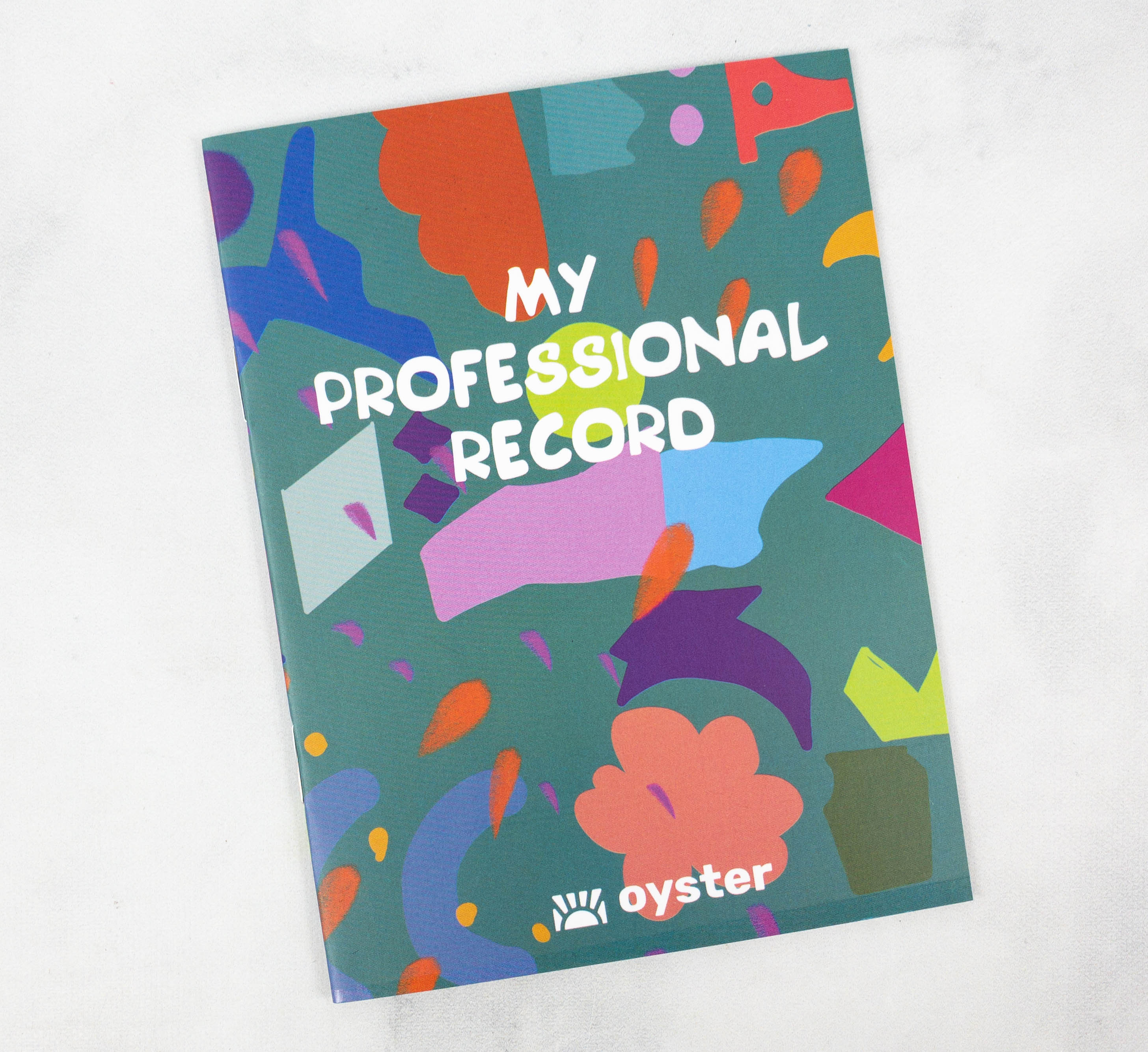 Each box includes a Professional Record! It's where kids can write down the about the professions they've tried through this box and the skills they learned.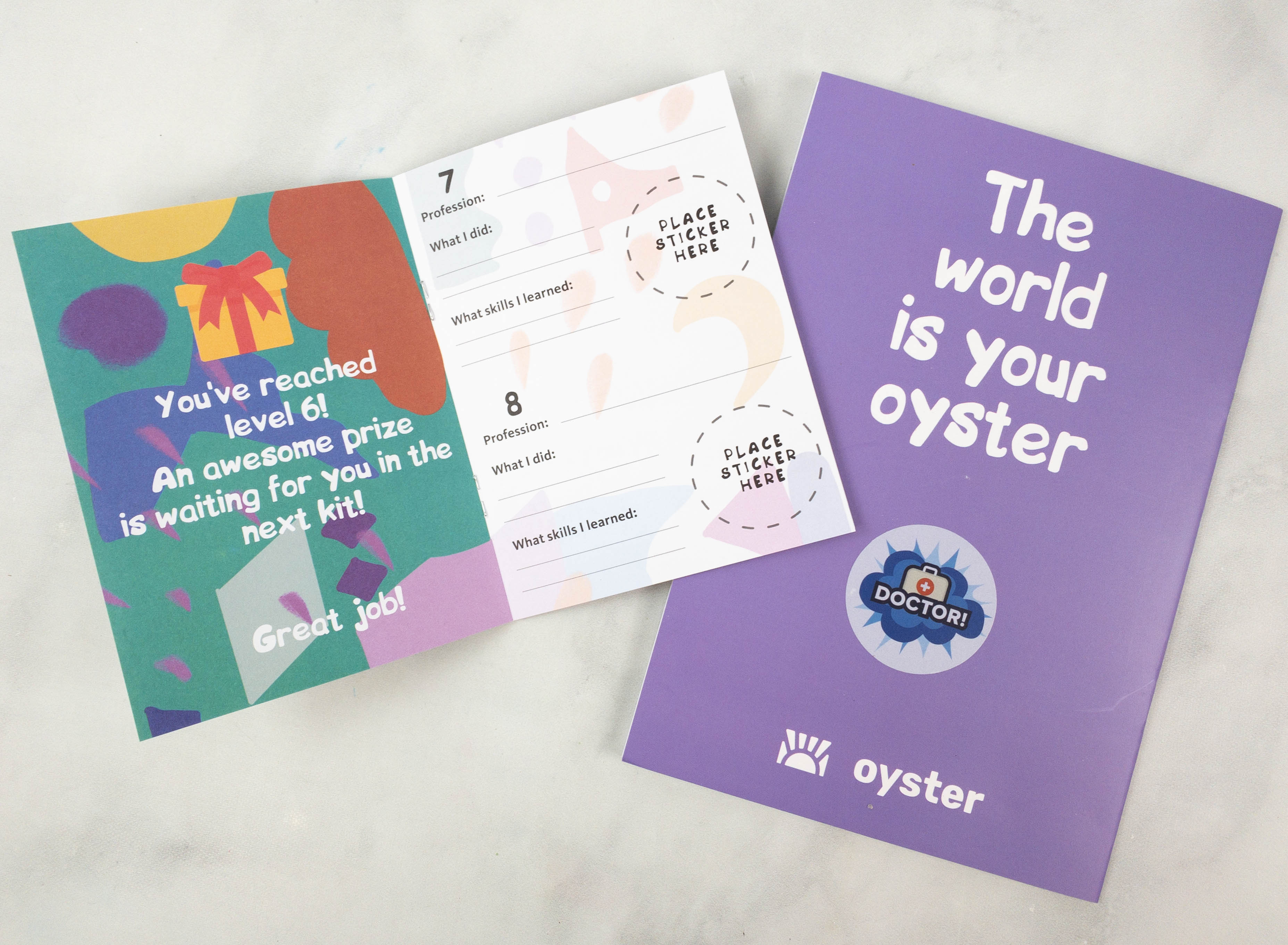 It's definitely a fun way to track their accomplishments! There's also a space where they can put the sticker that they will get after accomplishing the activities from the monthly boxes.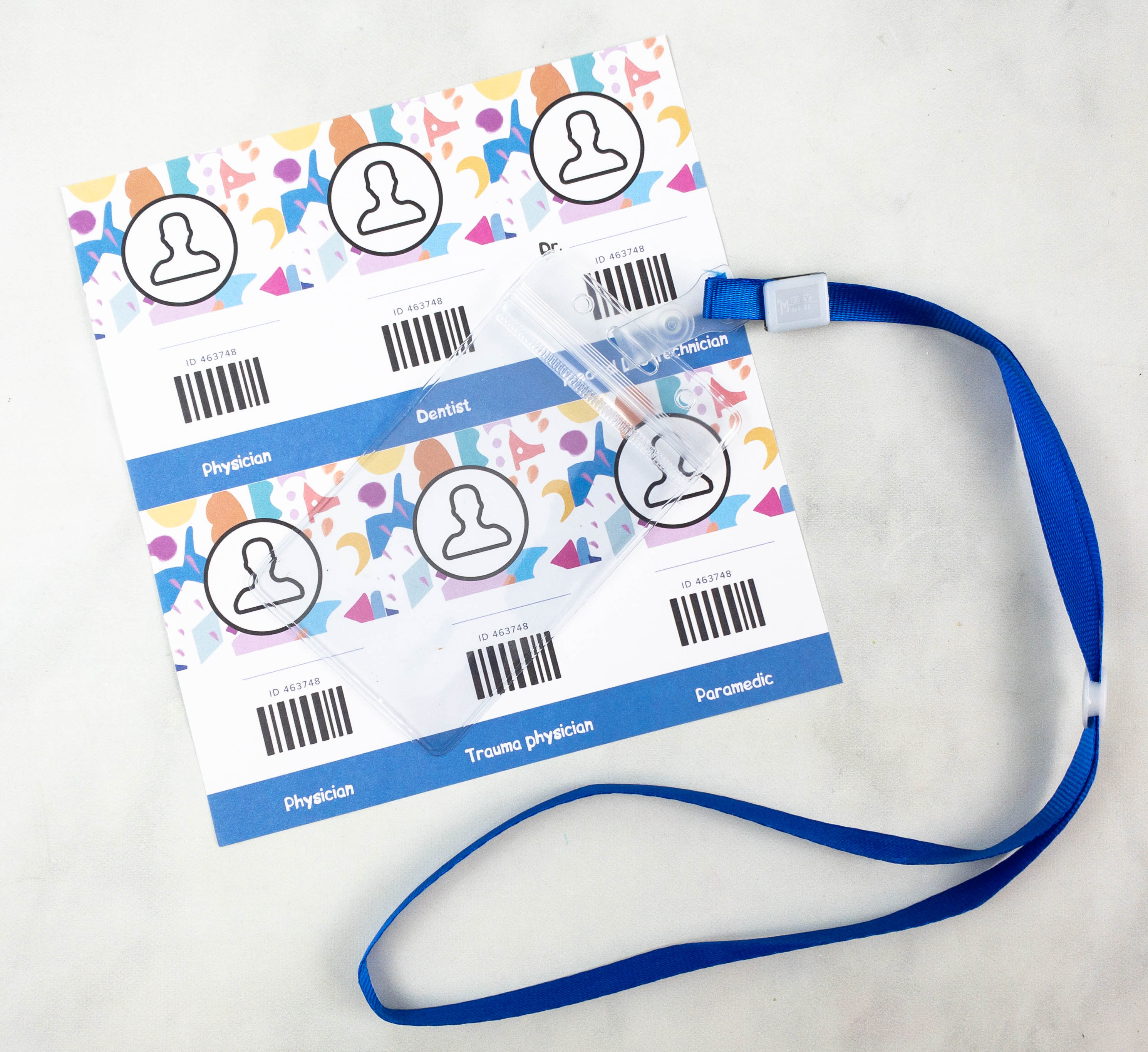 Also provided in the box are six badges and a lanyard which kids can wear during the activities!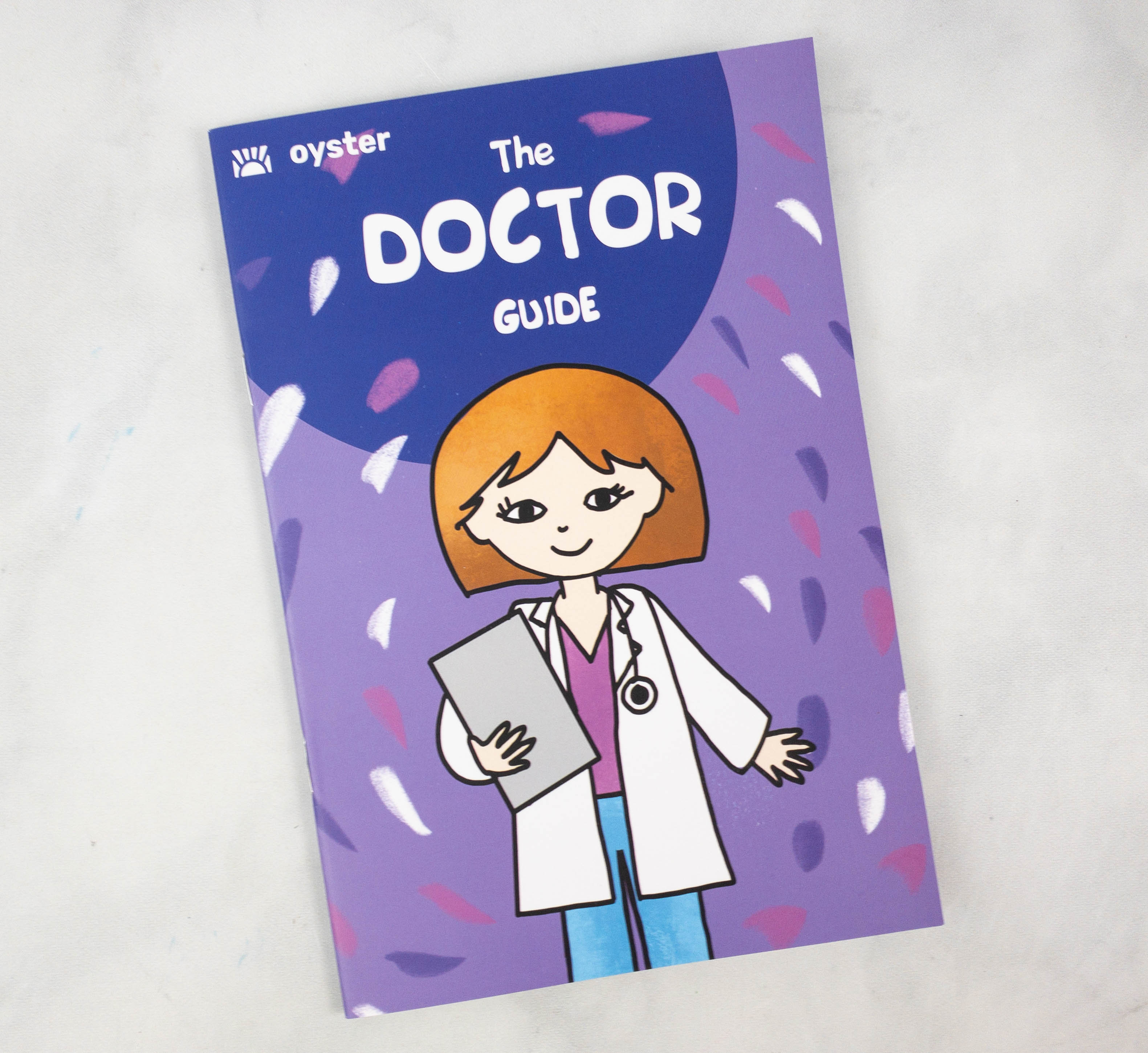 This booklet is really a useful guide for the kids as they explore the profession of doctors.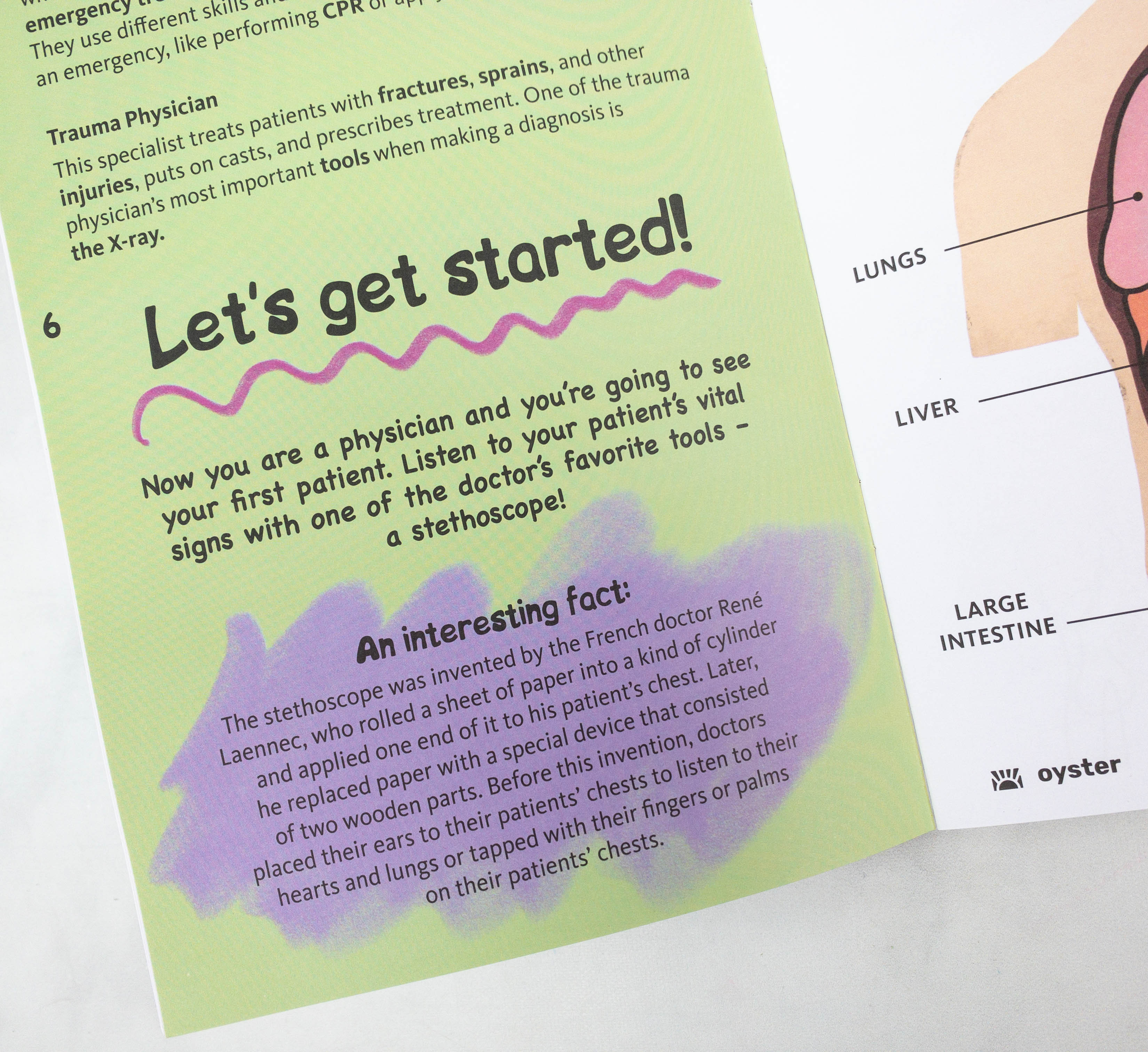 A lot of useful information can be found inside the booklet, like this interesting fact about stethoscopes.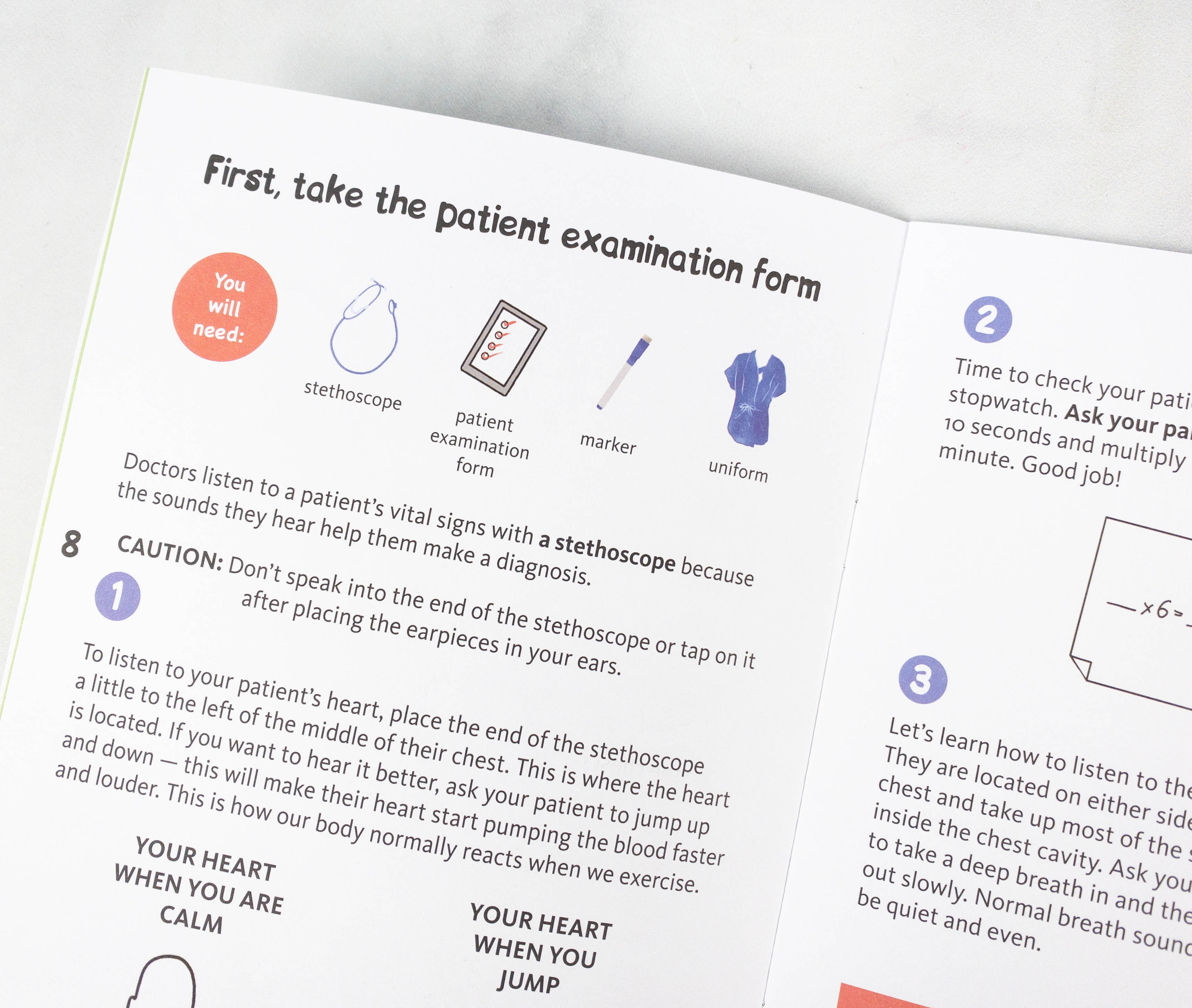 Activity 1: Examine Patients. The first activity is learning how to do an initial examination on a patient.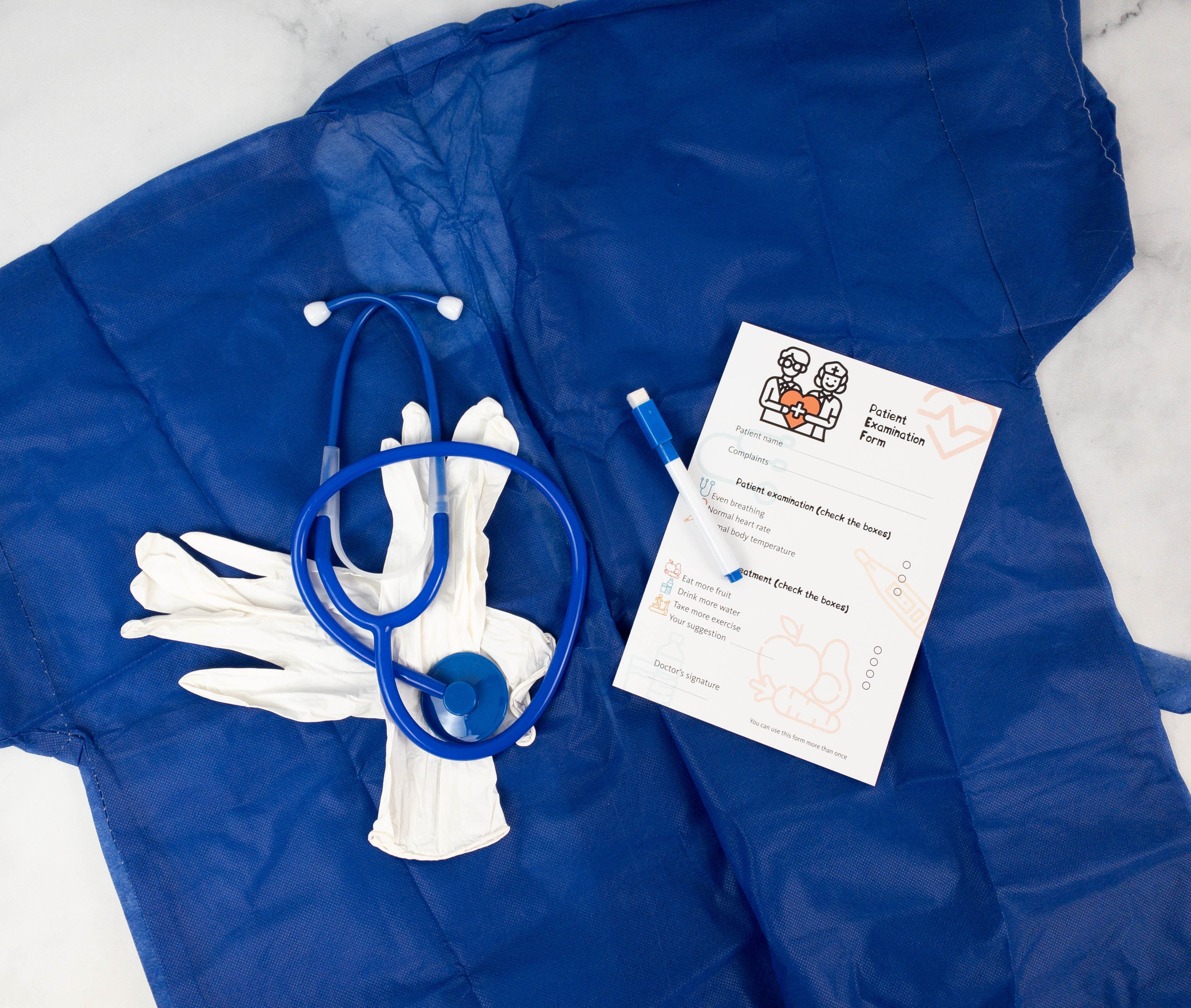 Here are the materials provided for this activity: a stethoscope, patient examination form, marker, gloves, and uniform.
This activity is a great way to familiarize kids with how doctors check up on patients. My daughter also learned how to use a stethoscope. It's also great that the provided patient examination form can be used over and over again! The marker isn't permanent so you just erase it before proceeding to the next patient.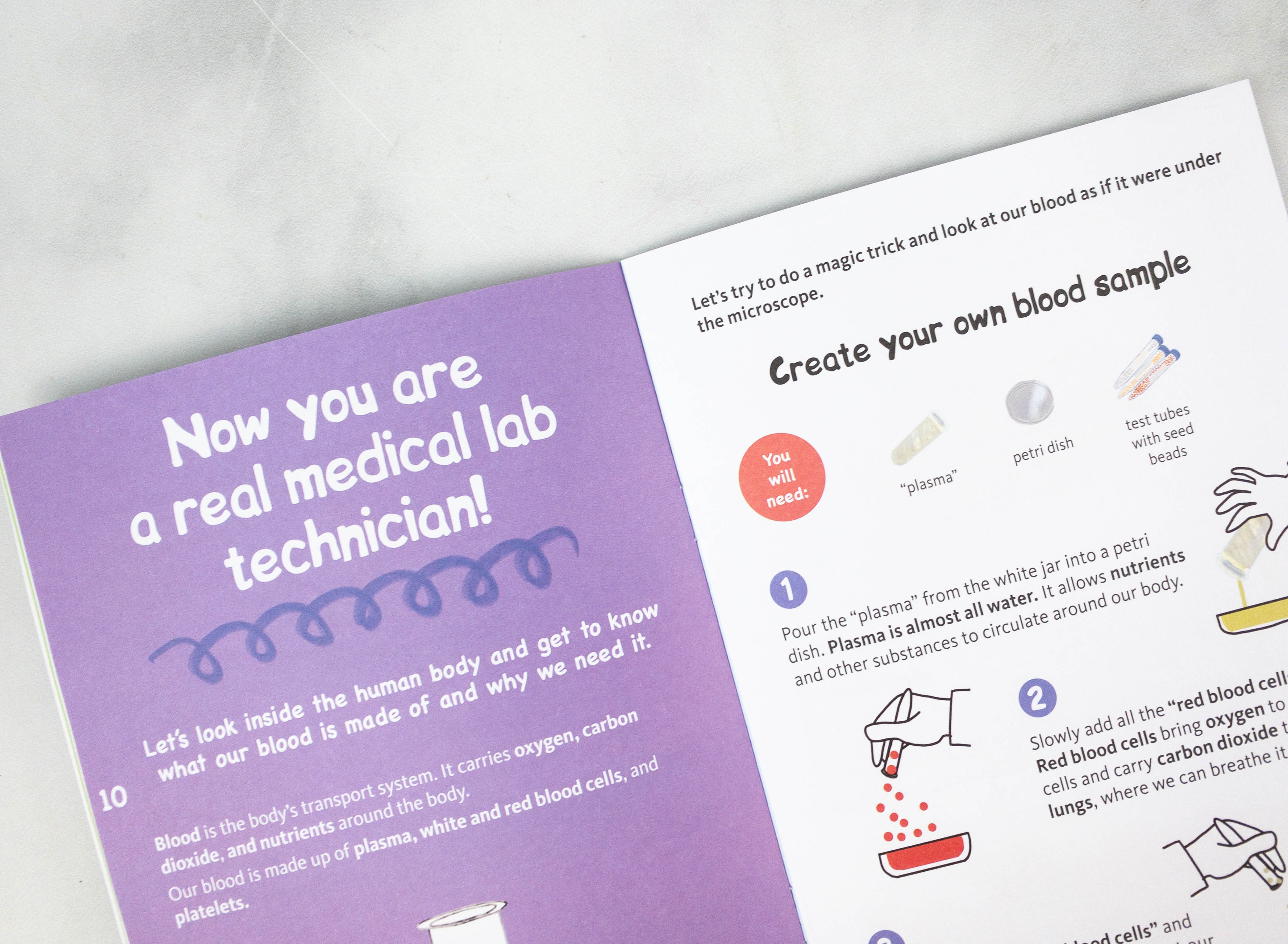 Activity 2: Blood Tests. Now, it's time to learn about what our blood is made of! The second activity is about creating a blood sample.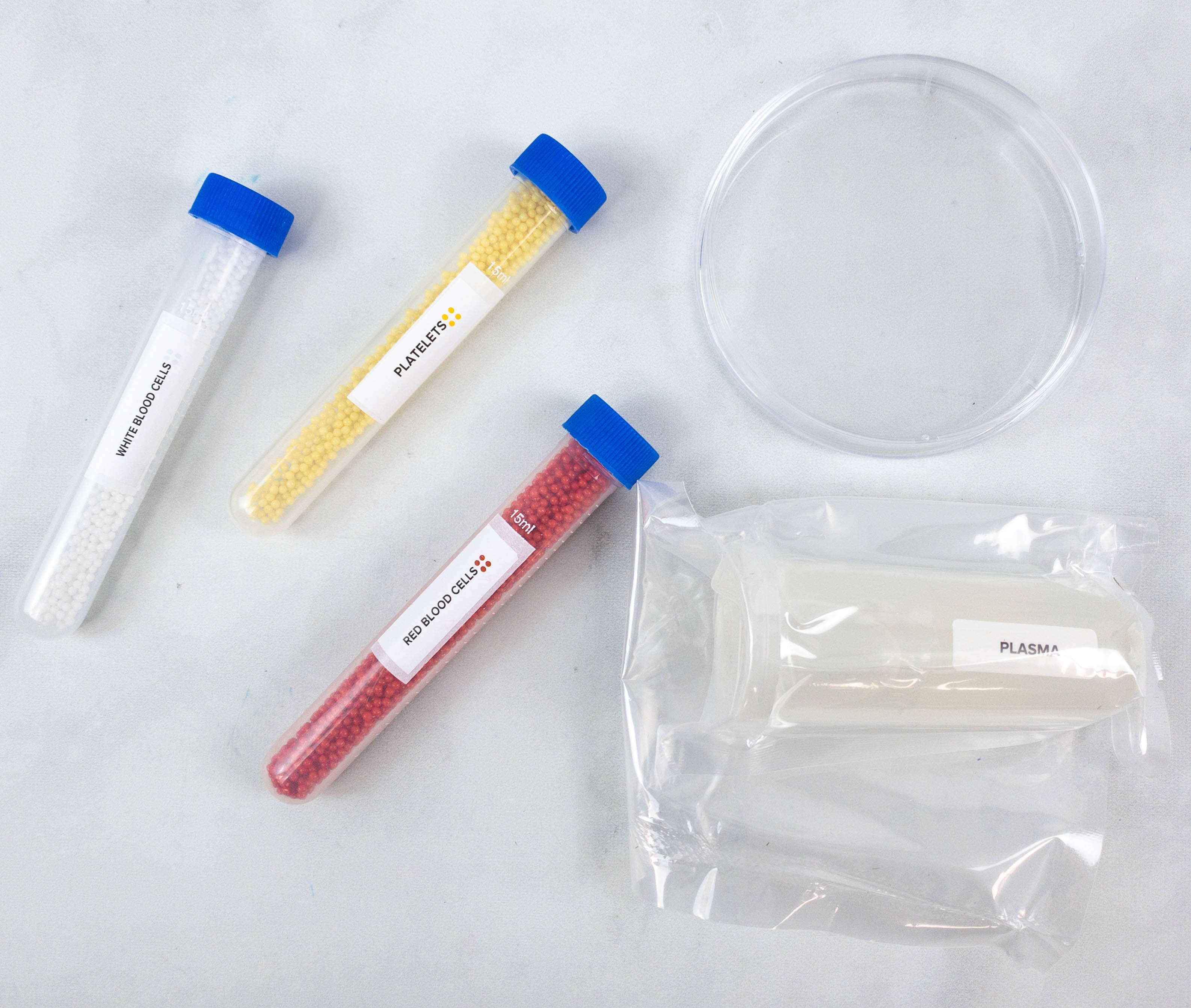 The materials provided for the experiment includes plasma, petri dish, and test tubes with seed beads.
This time, my son joined in on the fun! He gave the stethoscope a try as well.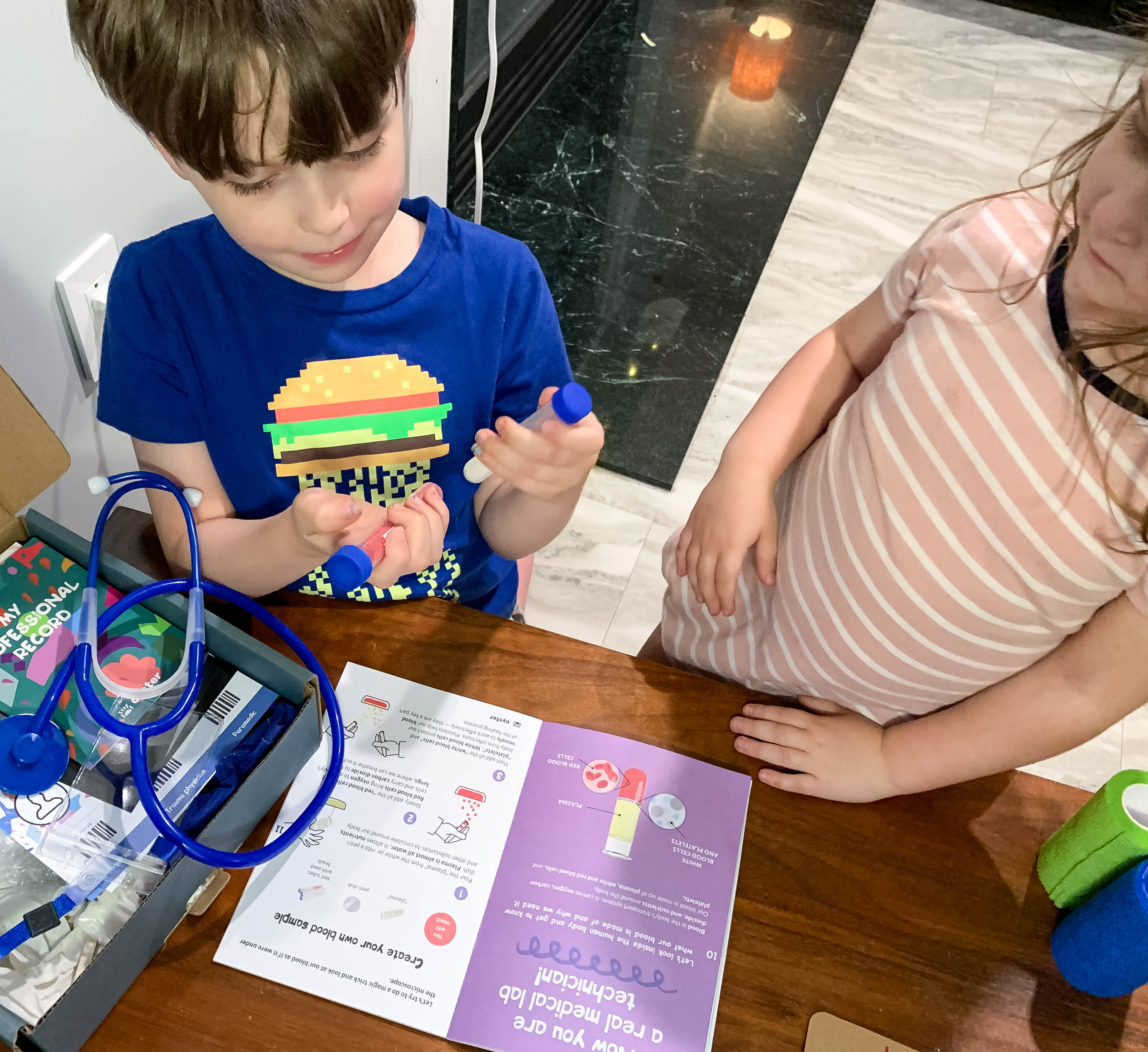 The first step is to put the "plasma" or slime into the petri dish. Plasma is important because it allows nutrients and other substances circulate around the body.
Then, they added the red beads which represent the red blood cells. Red blood cells bring oxygen to the tissues and release carbon dioxide to the lungs.
Lastly, they added the white beads that represent white blood cells and the yellow beads that represent the platelets. White blood cells help the body fight infection and diseases, while platelets help the body form clots to stop bleeding. The "blood sample" is now complete! My kids understood our blood's function better because of this activity.
Activity 3: Filling Cavities. The next activity is about treating cavities, which is done by dentists!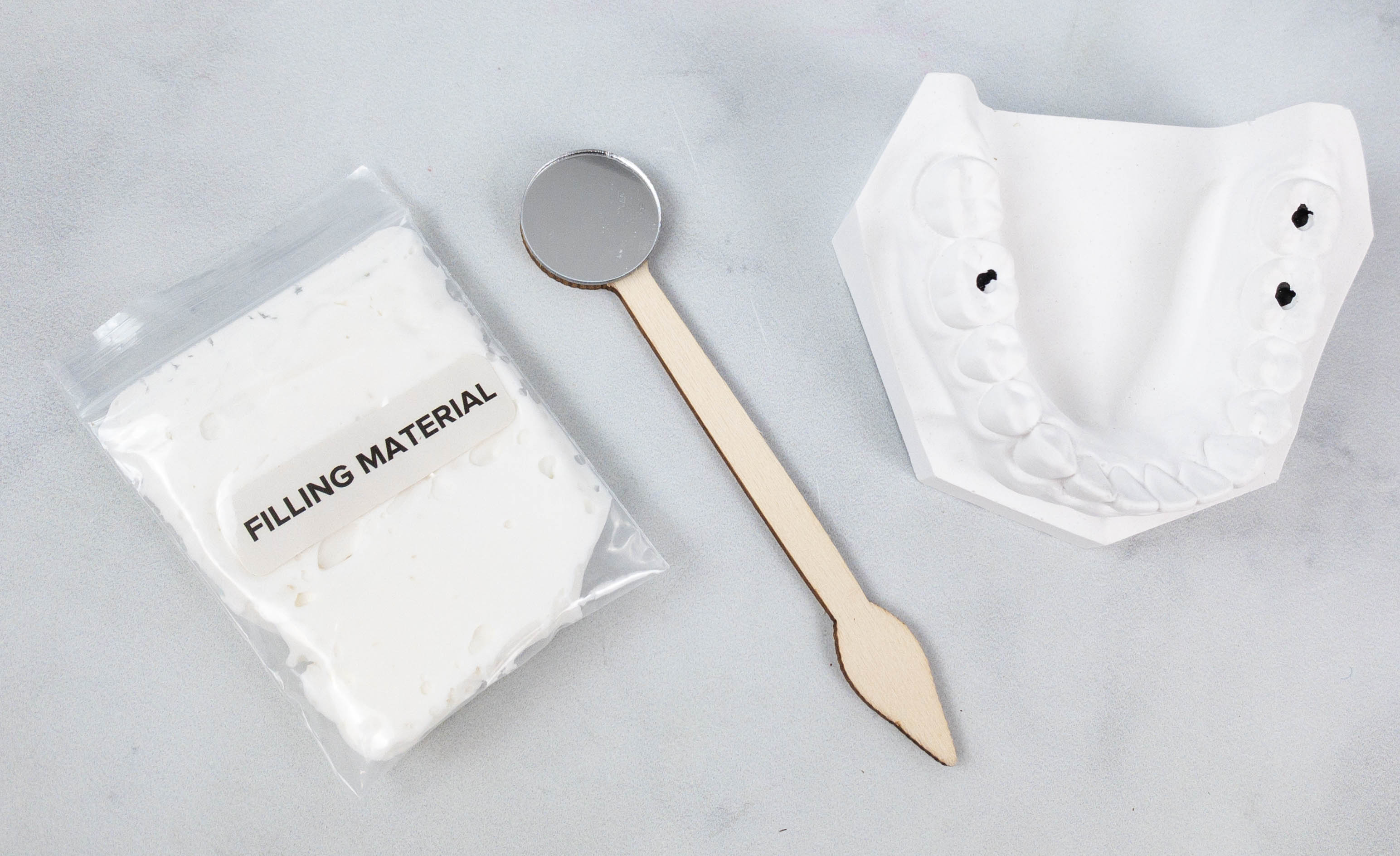 Just like the other activities, all the materials and tools are provided as well. There's a filling material, dental mirror, and a plaster mold of teeth.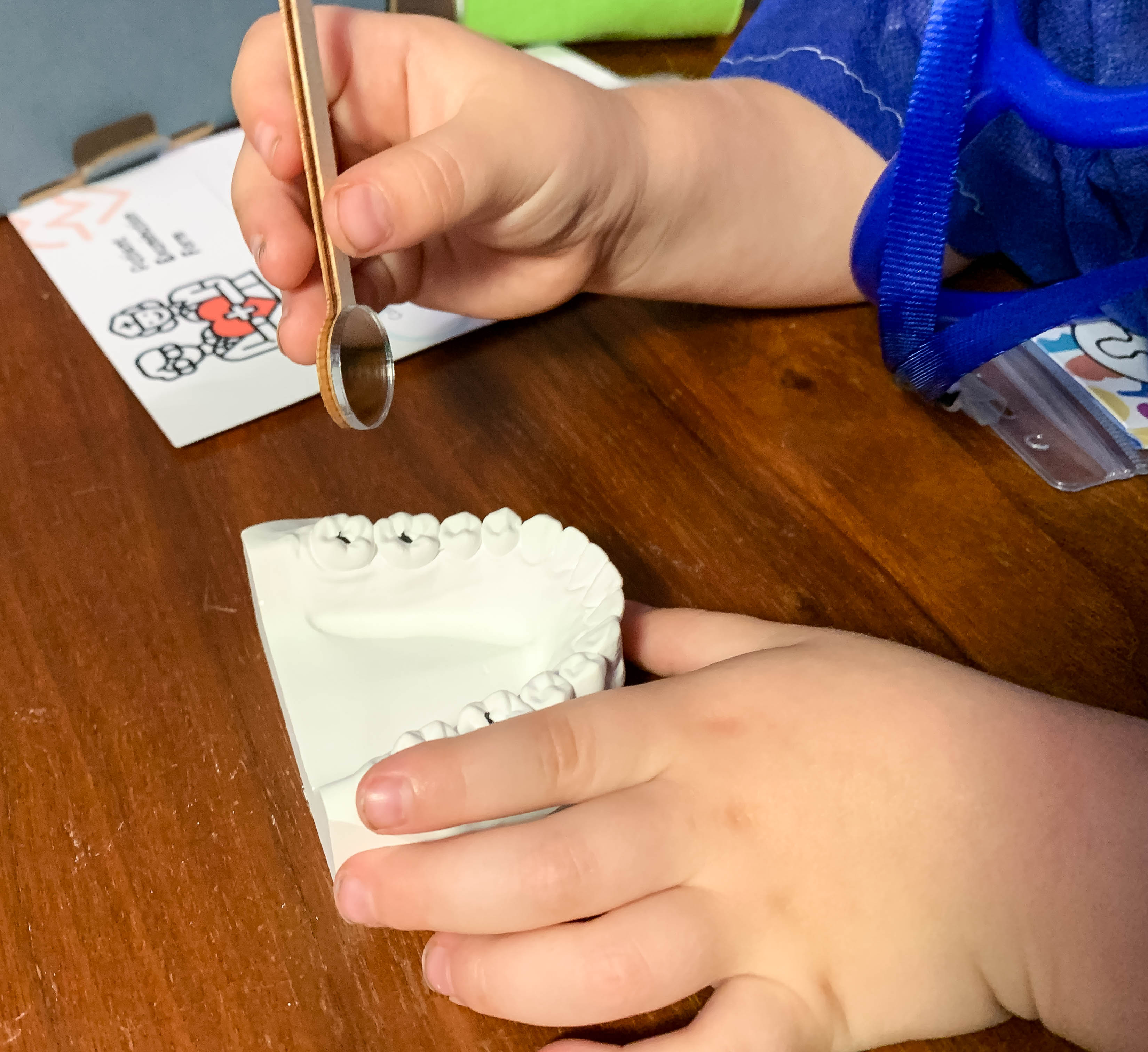 My son started right away and found out that there are "cavities" on the teeth mold.
He enjoyed checking the sample for damages. The dental mirror is really a helpful tool and it provided a clear view of every tooth at all angles.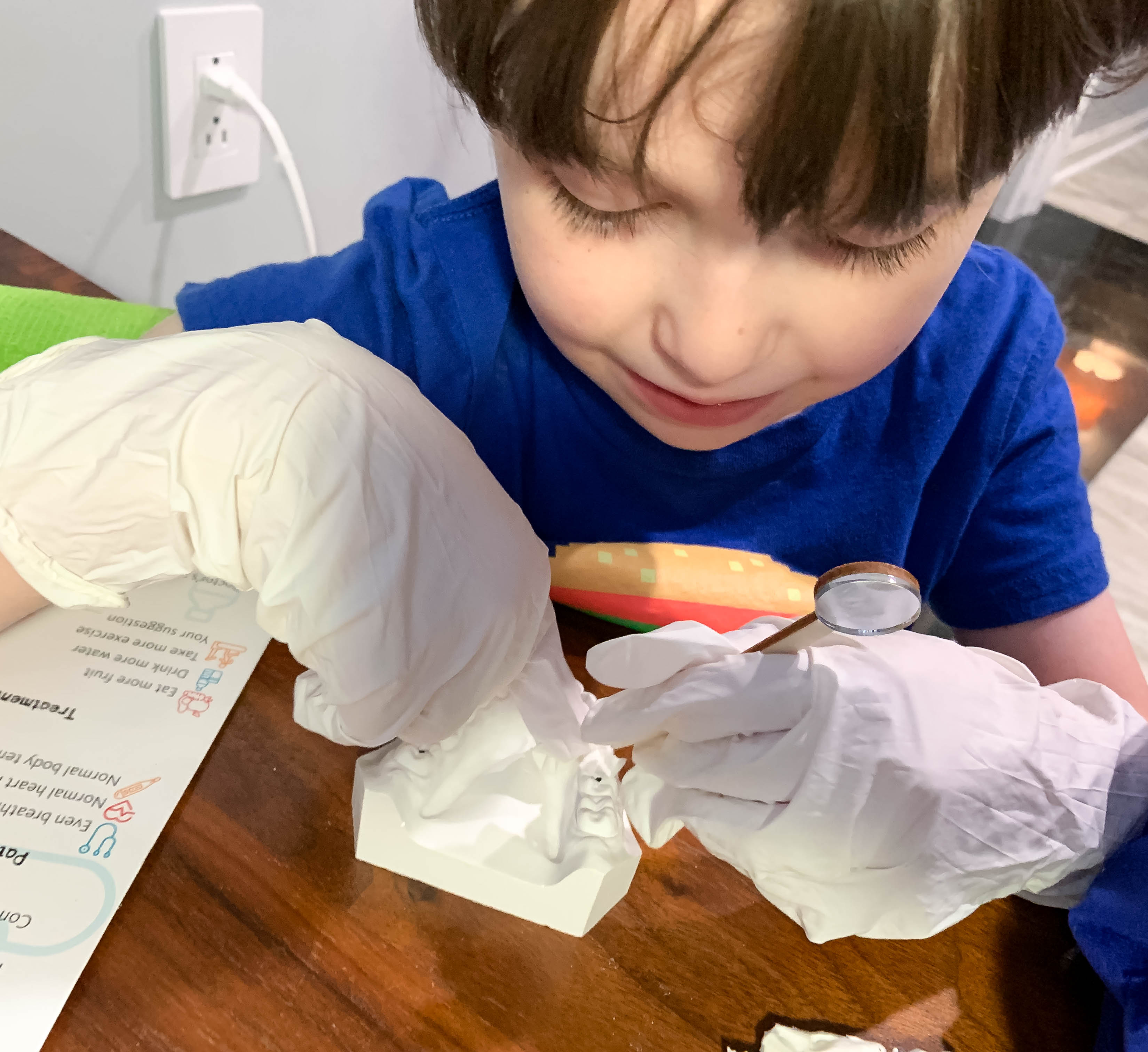 After finding all the damaged teeth, he started to fix them using the filling material. It was pretty easy because there are step-by-step instructions provided!
Activity 4: Identifying Injuries. Another activity teaches kids how to check x-rays to identify injuries!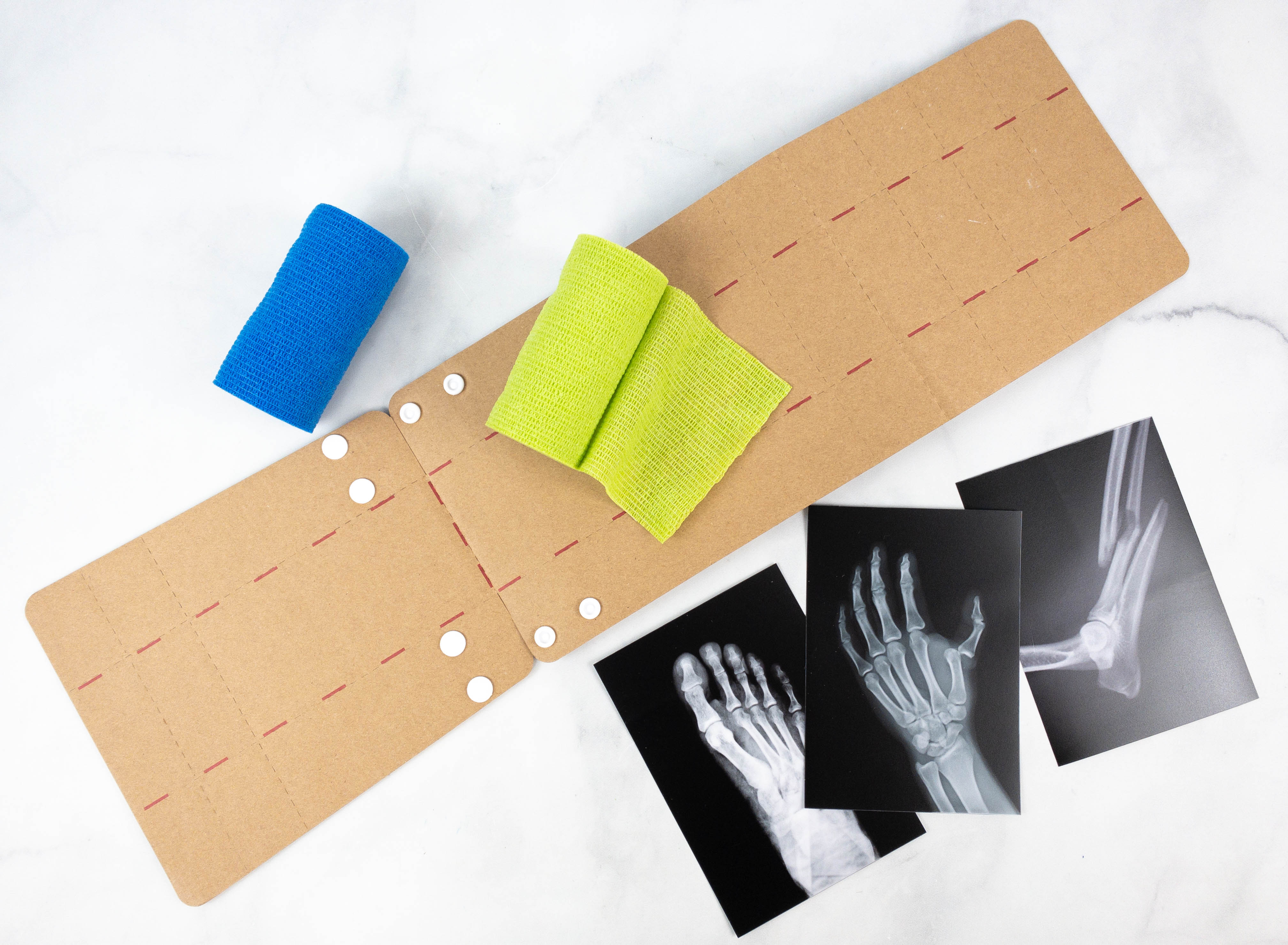 There are x-ray samples provided in the box!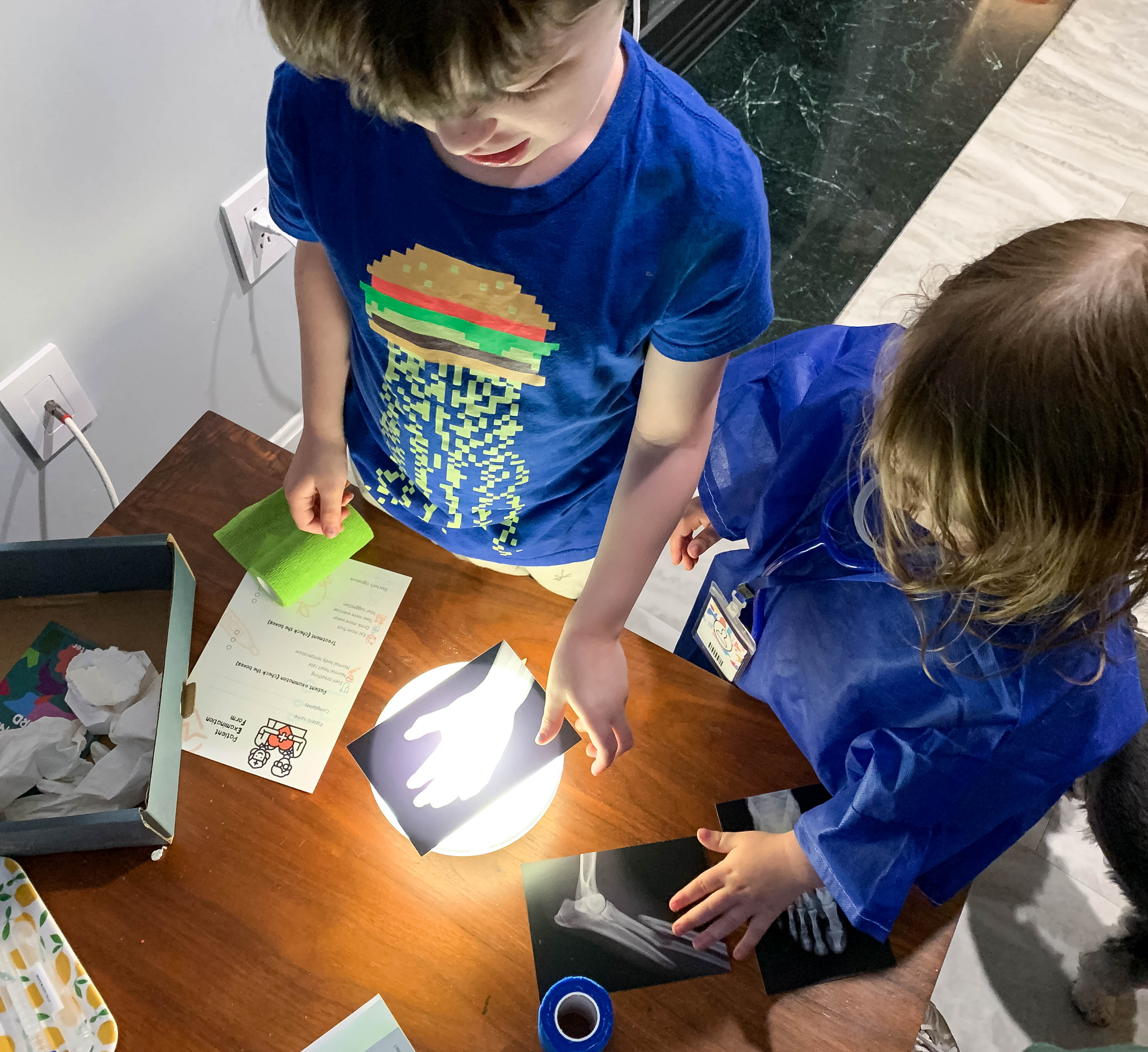 Through this activity, kids also learn about bones, joints, and muscles. There's an illustration in the booklet that they can easily refer to.
Activity 5: First Aid. The last activity involves properly placing a splint as first aid. The box provided a splint and two rolls of bandage that kids can use.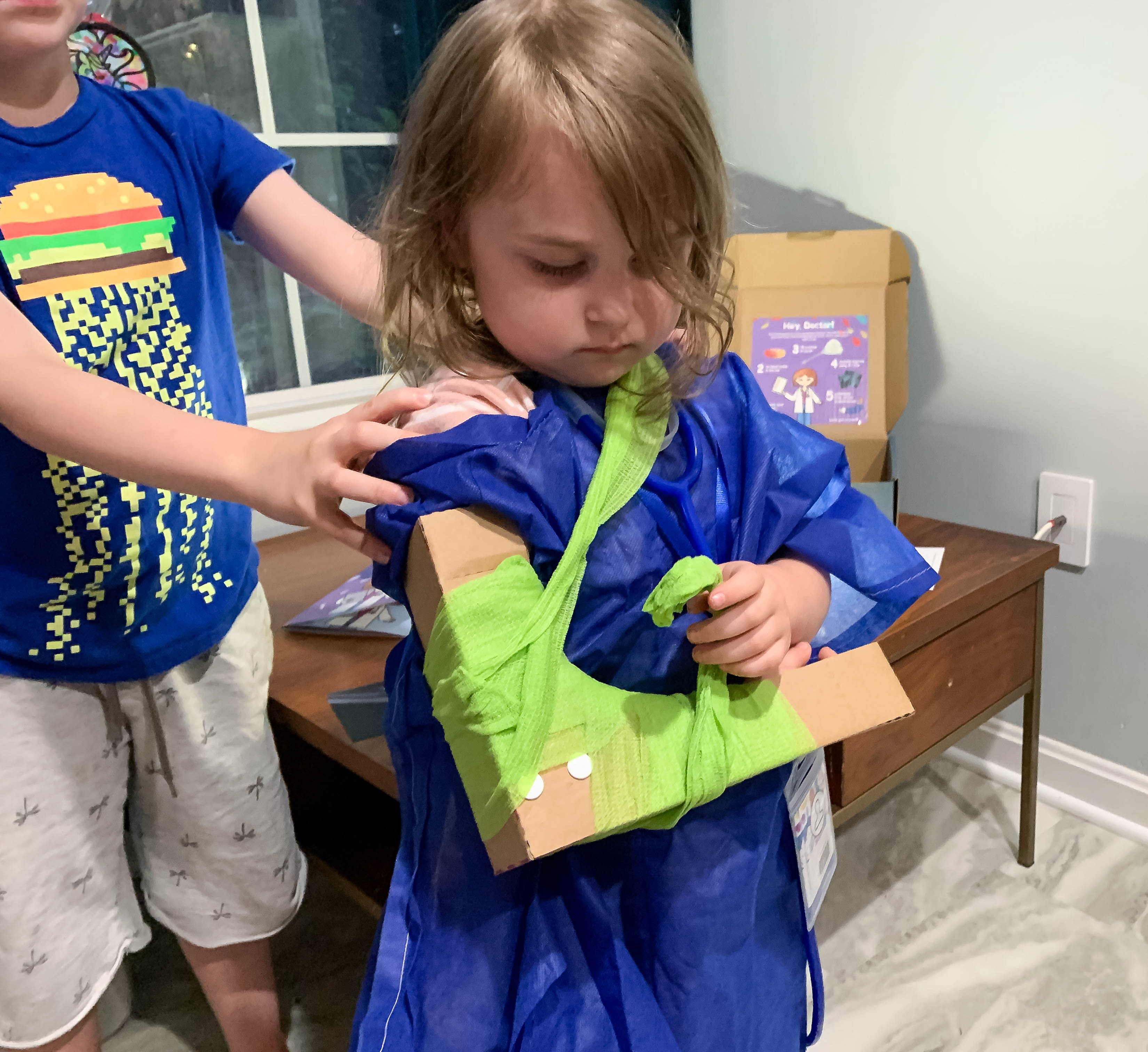 This time around, my daughter was the patient and my son was the doctor. He did a great job placing the splint on her right arm! There were snaps on the splint, making it easy to attach.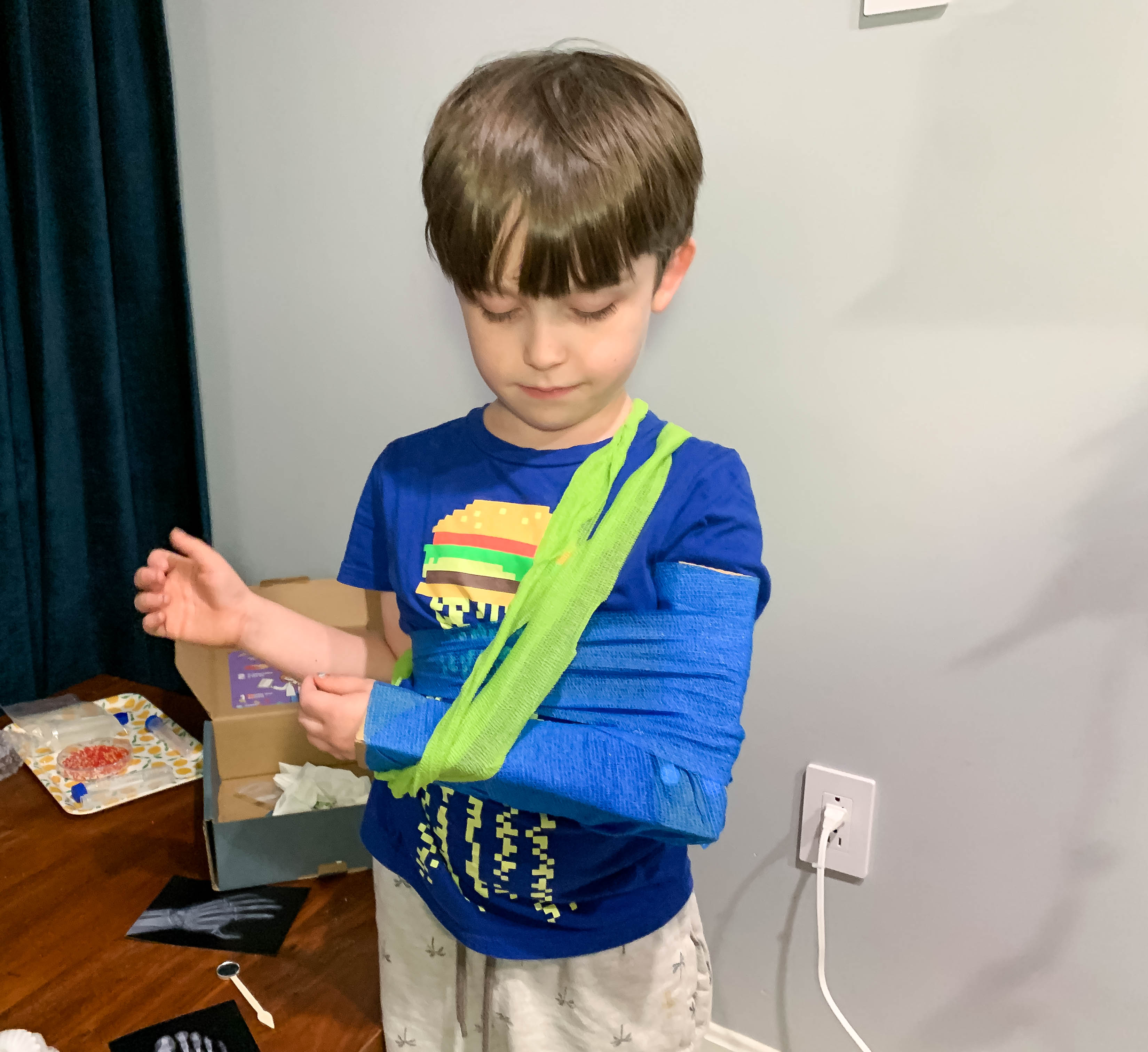 Now, it's my son's turn to be the patient!
Once again, my daughter brought out the patient examination form and performed a check up on her patient, applying what she learned from the first activity.
My kids enjoyed their first Oyster Kit! The hands-on activities this month introduced them to medical profession, and they learned so much about a doctor's work and also about how different parts of the body function. Aside from being a physician, they were also able to pretend play as dentists and paramedics! It's nice that all the high-quality materials are provided and the instructions are easy to understand and follow to produce real hands-on learning. Overall, it was an amazing box and we just love the whole concept of profession-themed pretend play activities. This is a great way to keep kids busy and to help them find their passion at a young age as well!
What do you think of the Oyster Kit box?