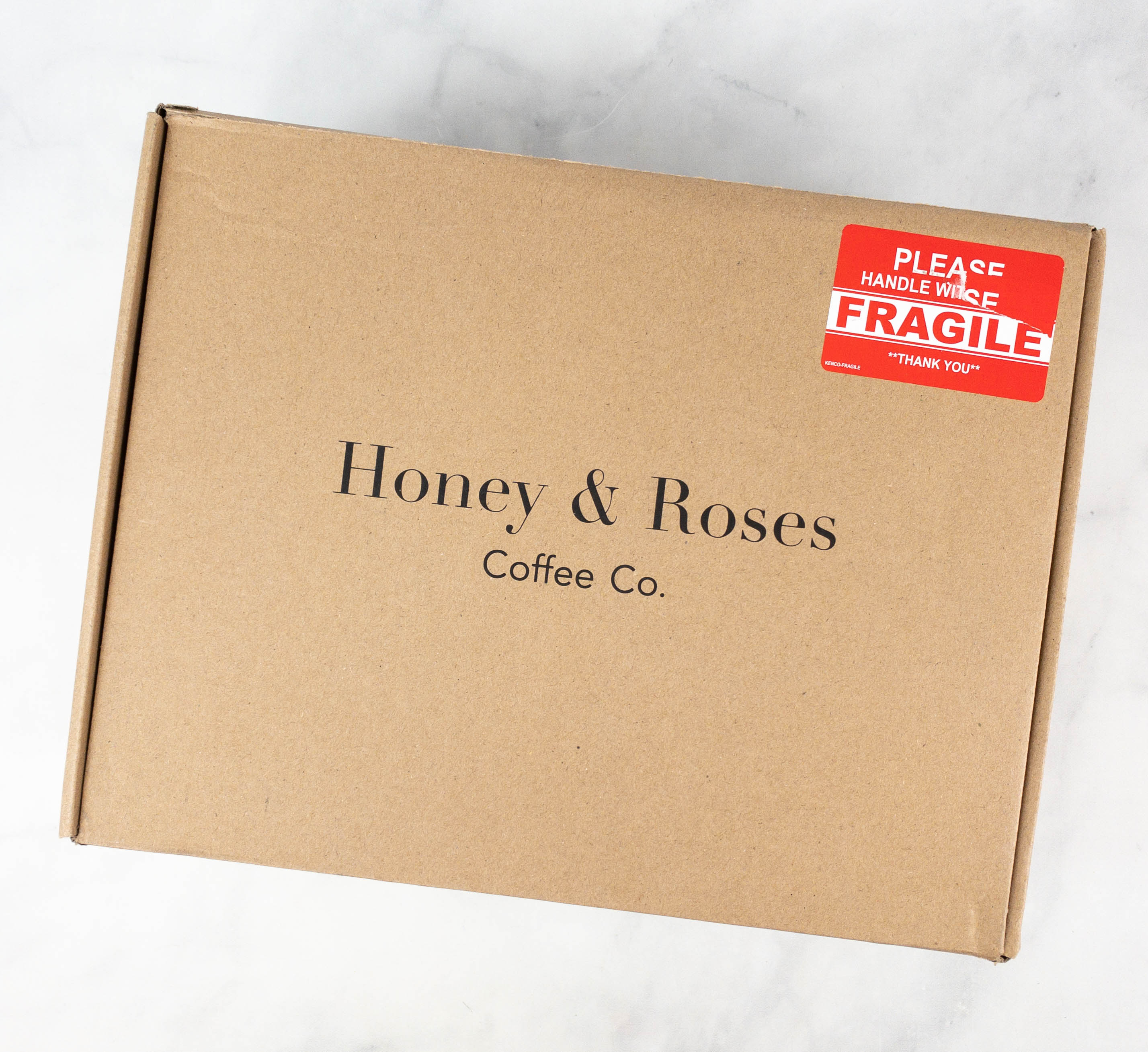 Honey & Roses Coffee Co. Cold Brew coffee subscription sends a box full of everything you need to make a fresh cold brew. Every month, you'll receive one or 2 bags of coffee, and you can choose whether you want to receive whole bean or ground coffee. When you order the cold brew subscription, you will receive a FREE Rose Gold French Press and Reusable Cold Brew Bottle along with your first box. This subscription for cold brew lovers is $150 for 6 months.
They also have other coffee subscriptions depending on your coffee needs and preferences: KCup Subscription ($19), Decaf Coffee Subscription ($17.99), Premium Coffees Subscription ($20.99), and Subscription Starter Pack ($89.99).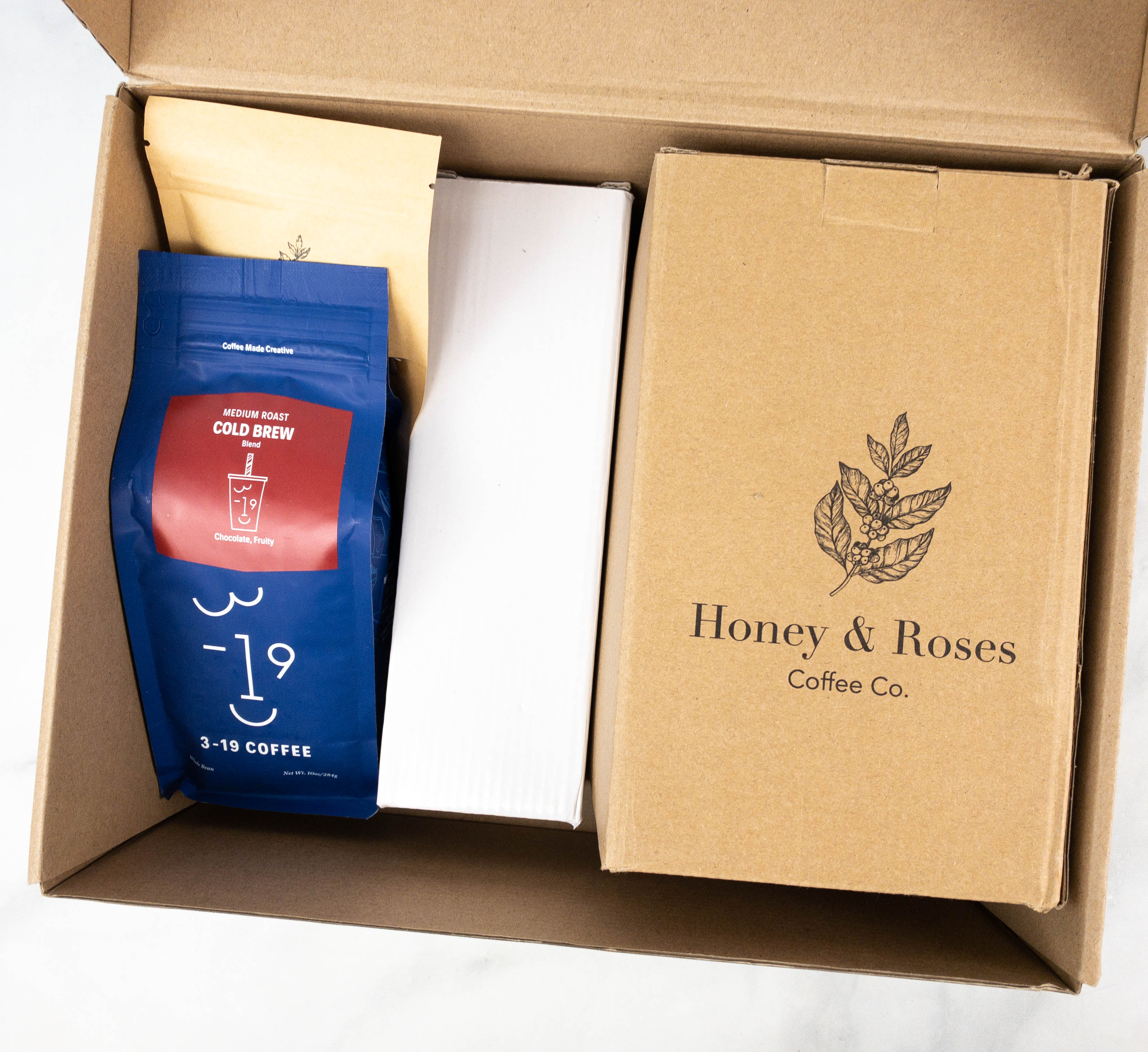 The fragile items came in individual boxes.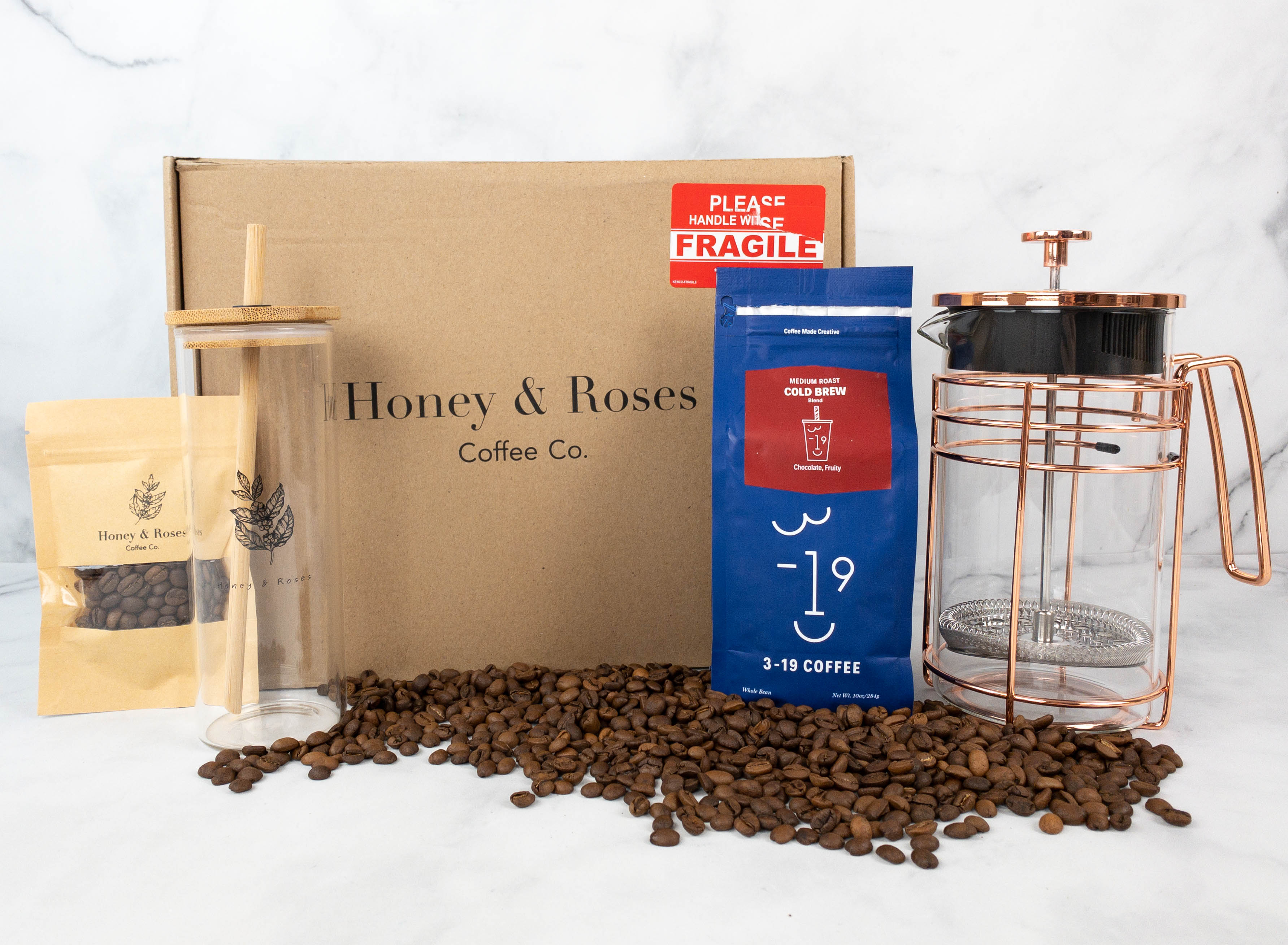 Everything in my box!
Rose Gold French Press ($39) Made from stainless steel, this beautiful rose gold French Press is designed to brew the perfect morning coffee or steep your favorite tea. The press can contain as much as 34 oz. of liquid, enough to start your day with a great cup of coffee.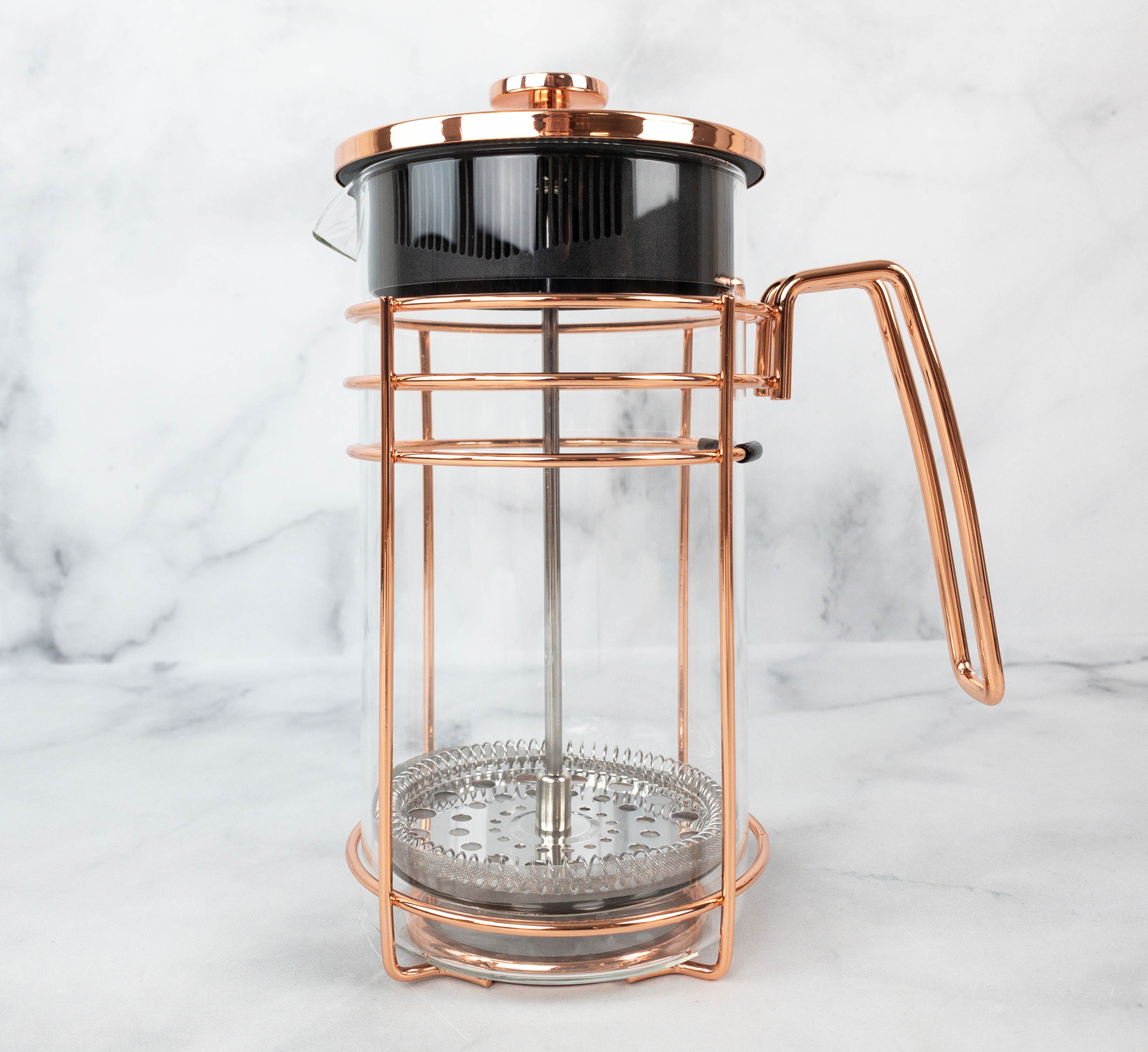 This French press is also equipped with dual filter system. A stainless steel main filter pushes down the coffee at the bottom and a second filter located at the lid helps maintain your coffee hot. Together, these filters make sure that grinds won't be poured to your cup.
It's also dishwasher safe but handwashing is still recommended to make sure all the parts are cleaned thoroughly.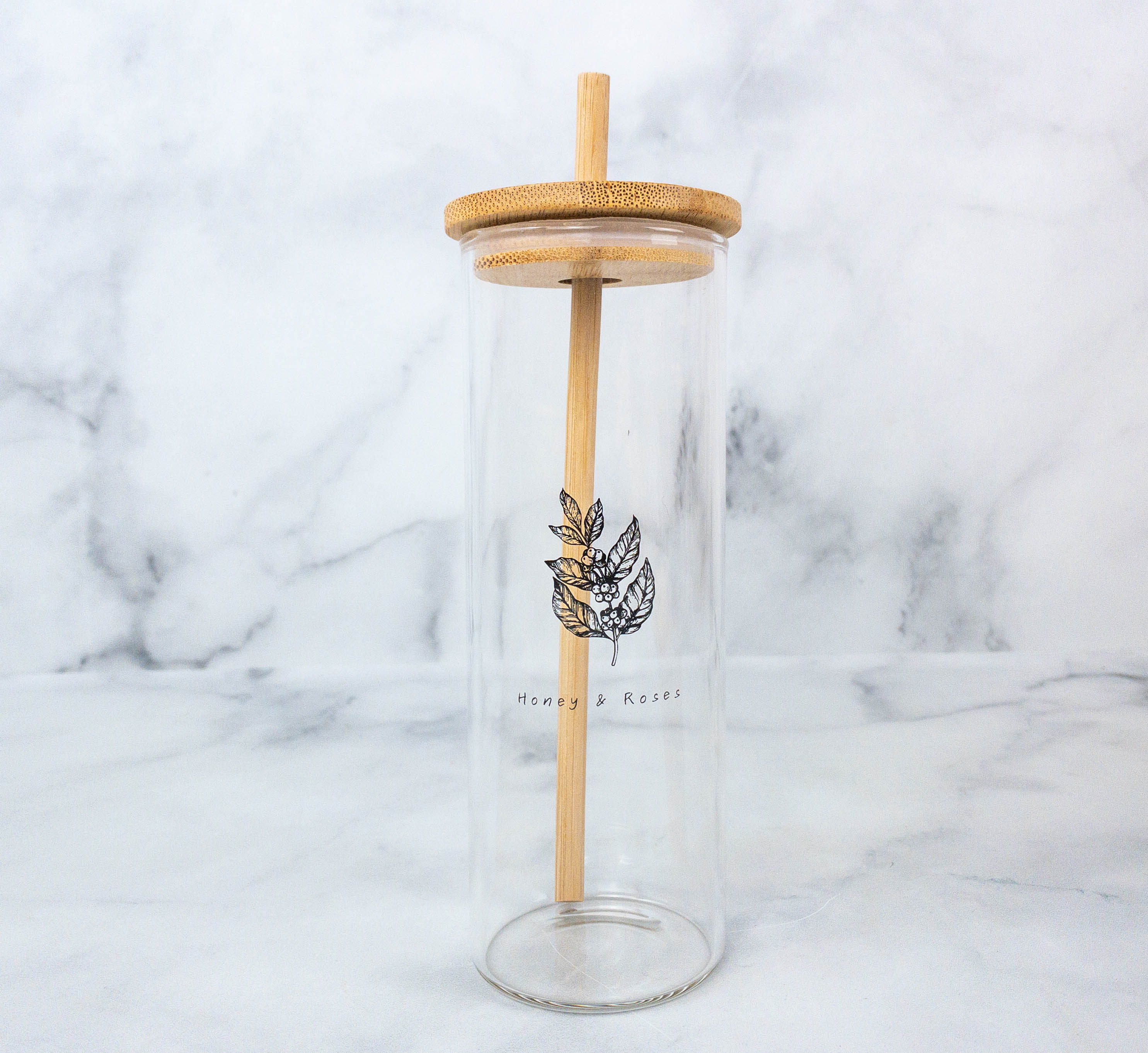 Reusable Iced Coffee Bottle ($29.99) Here's a reusable bottle that I can use to enjoy iced coffee anytime and anywhere! It's perfect for other cold drinks as well.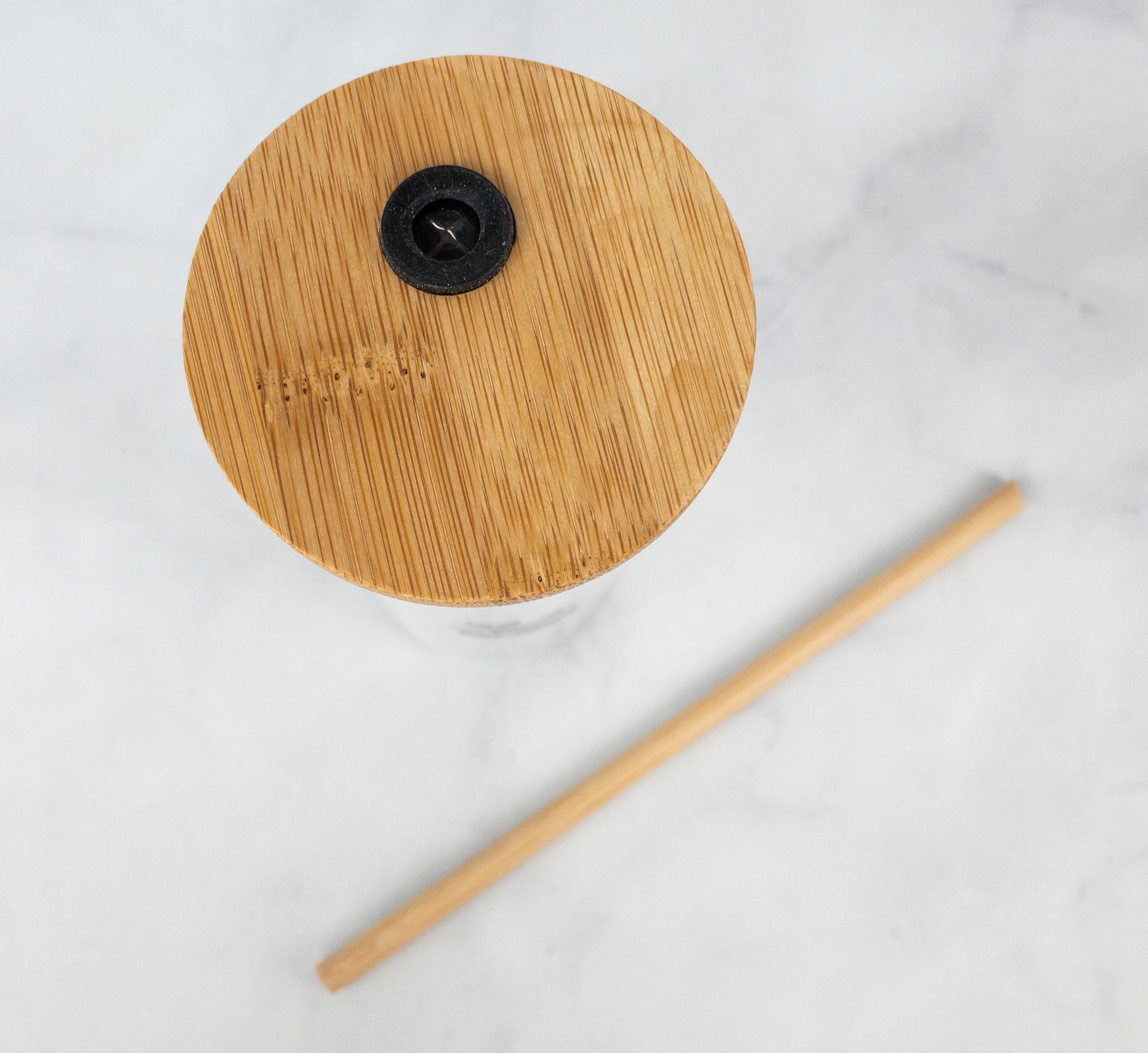 Aside from the 100% glass bottle, it uses a lid and straw made from fast-growing bamboo which makes it eco-friendly. It's also BPA-free.

Cold Brew Blend ($18) Of course, the box wouldn't be complete without a bag of coffee! I have whole beans but they offer ground coffee as well.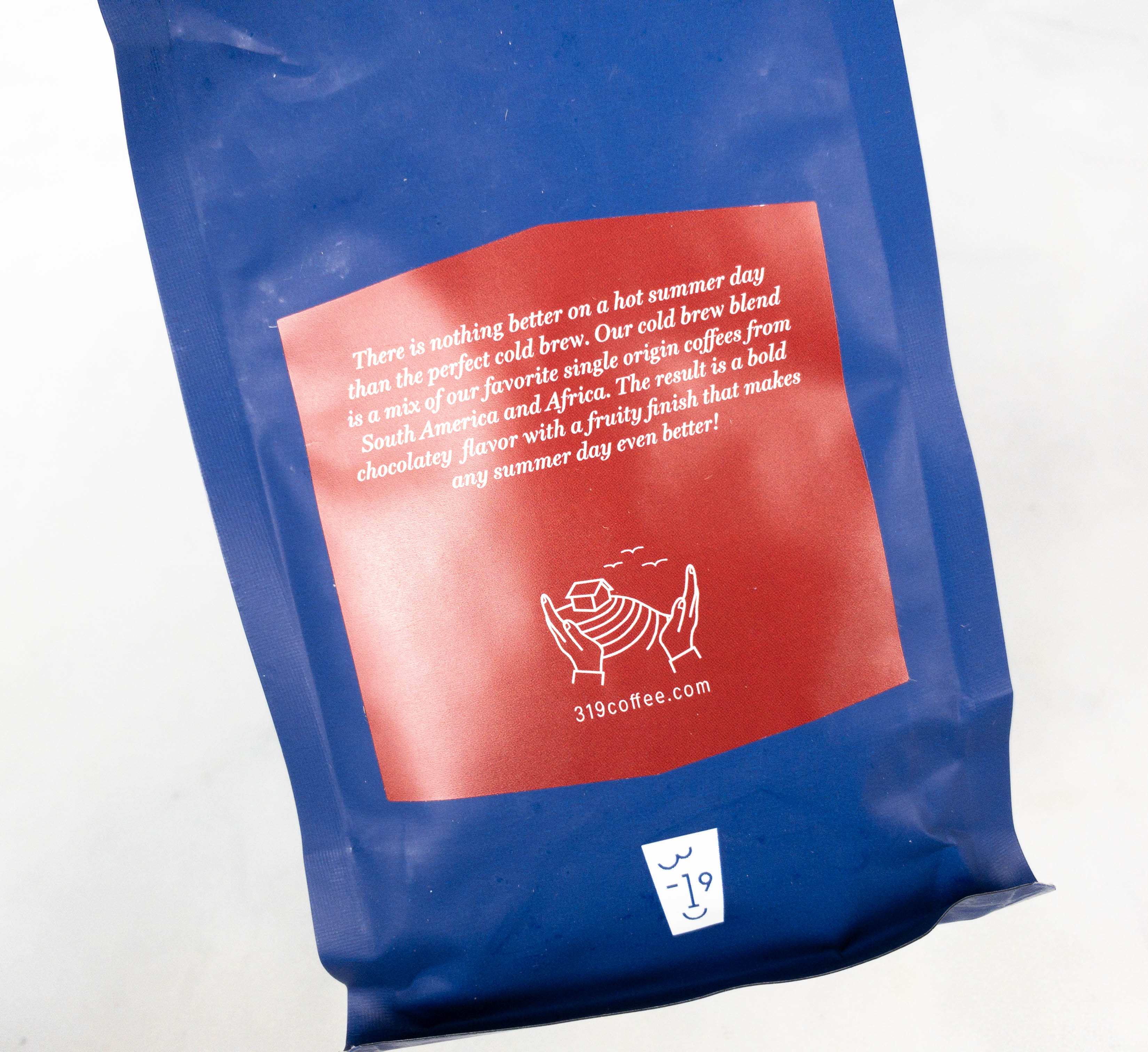 There is nothing better on a hot summer day than the perfect cold brew. Our cold brew blend is a mix of our favorite single origin coffees from South America and Africa. The result is a bold chocolatey flavor with a fruity finish that makes any summer day even better!
These medium roasted beans are for making cold brew coffee! The beans are high-quality and they smell so good!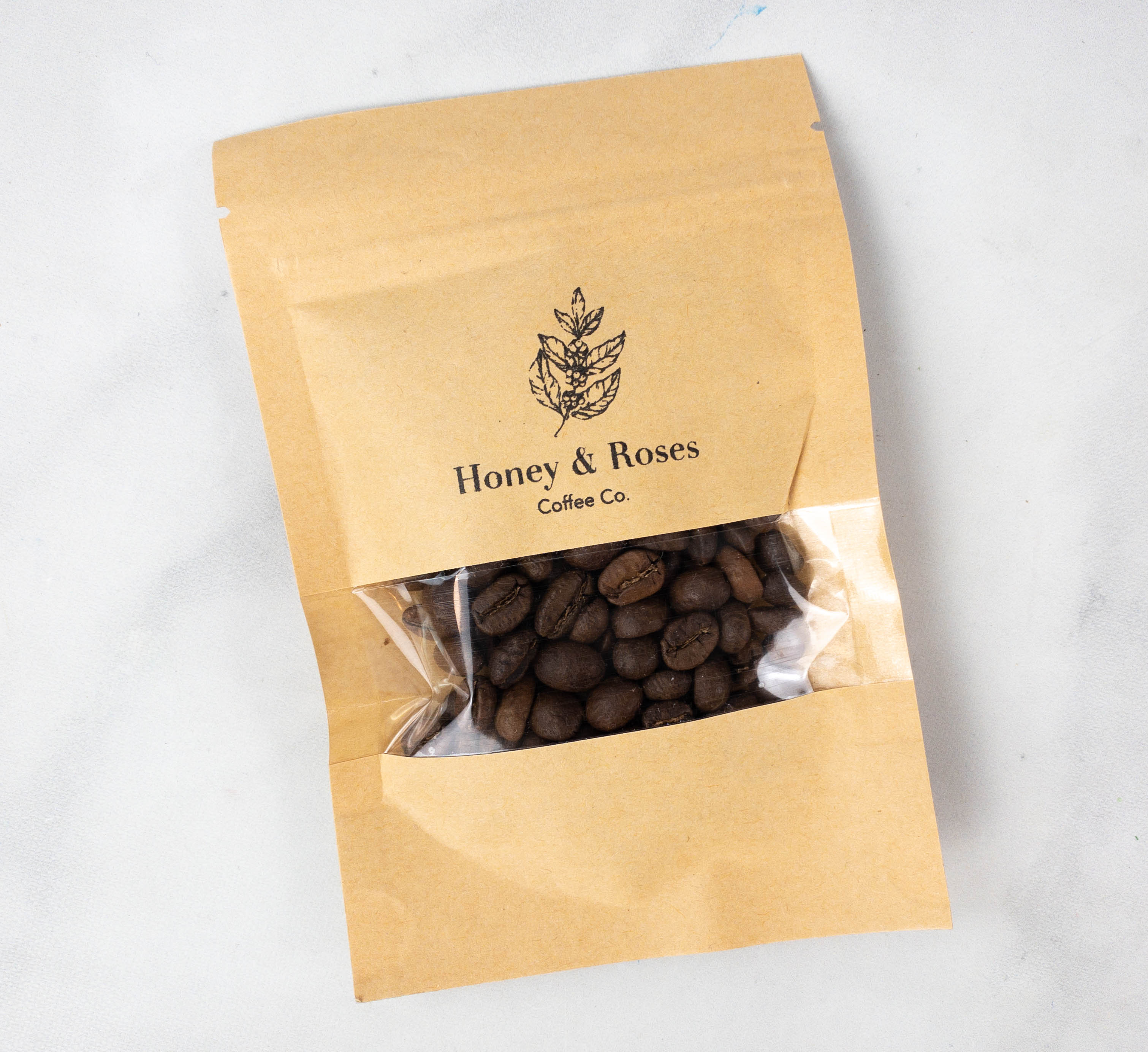 They also included another sample pack of coffee!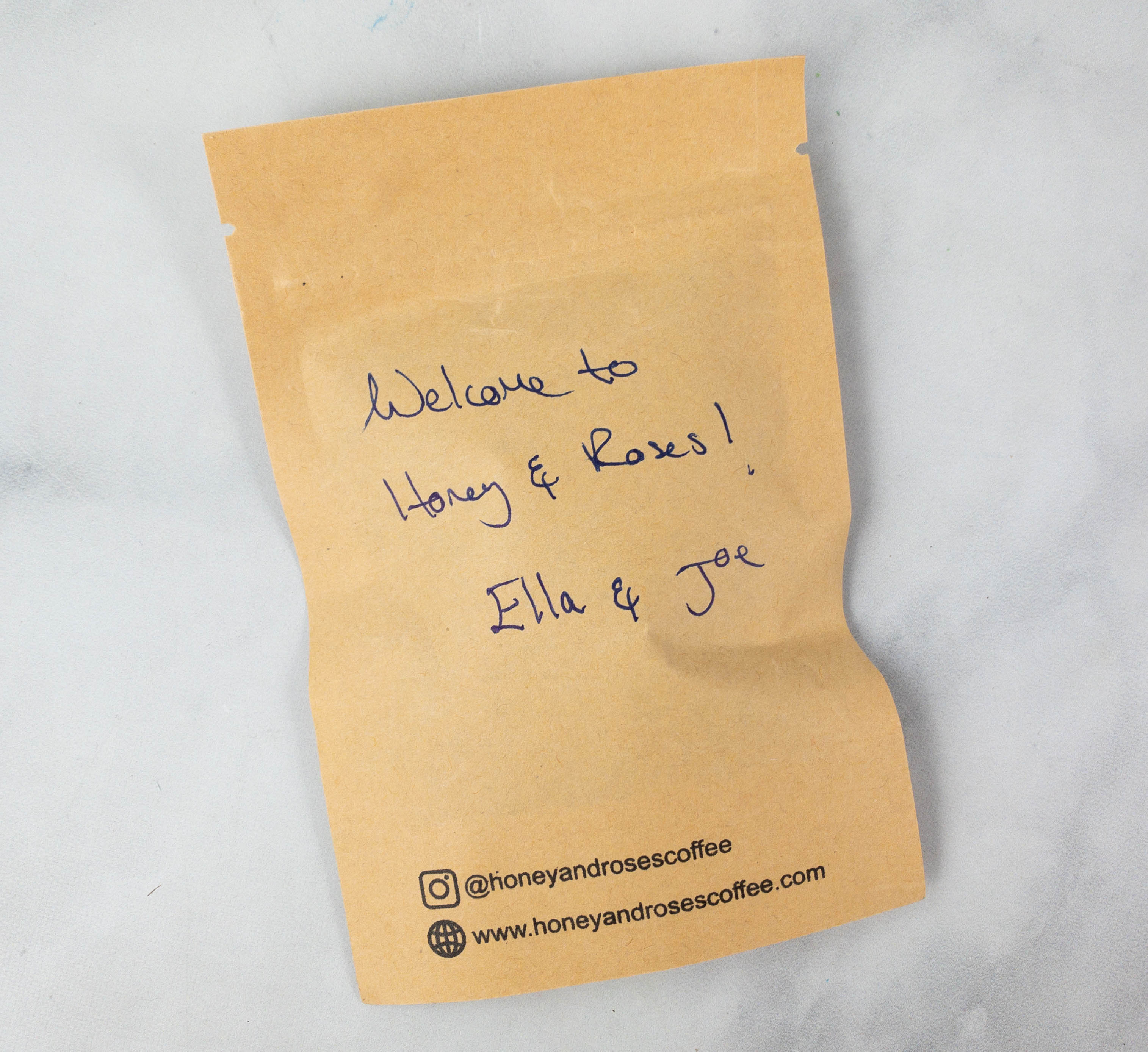 At the back is a welcome message from the owners, Ella and Joe!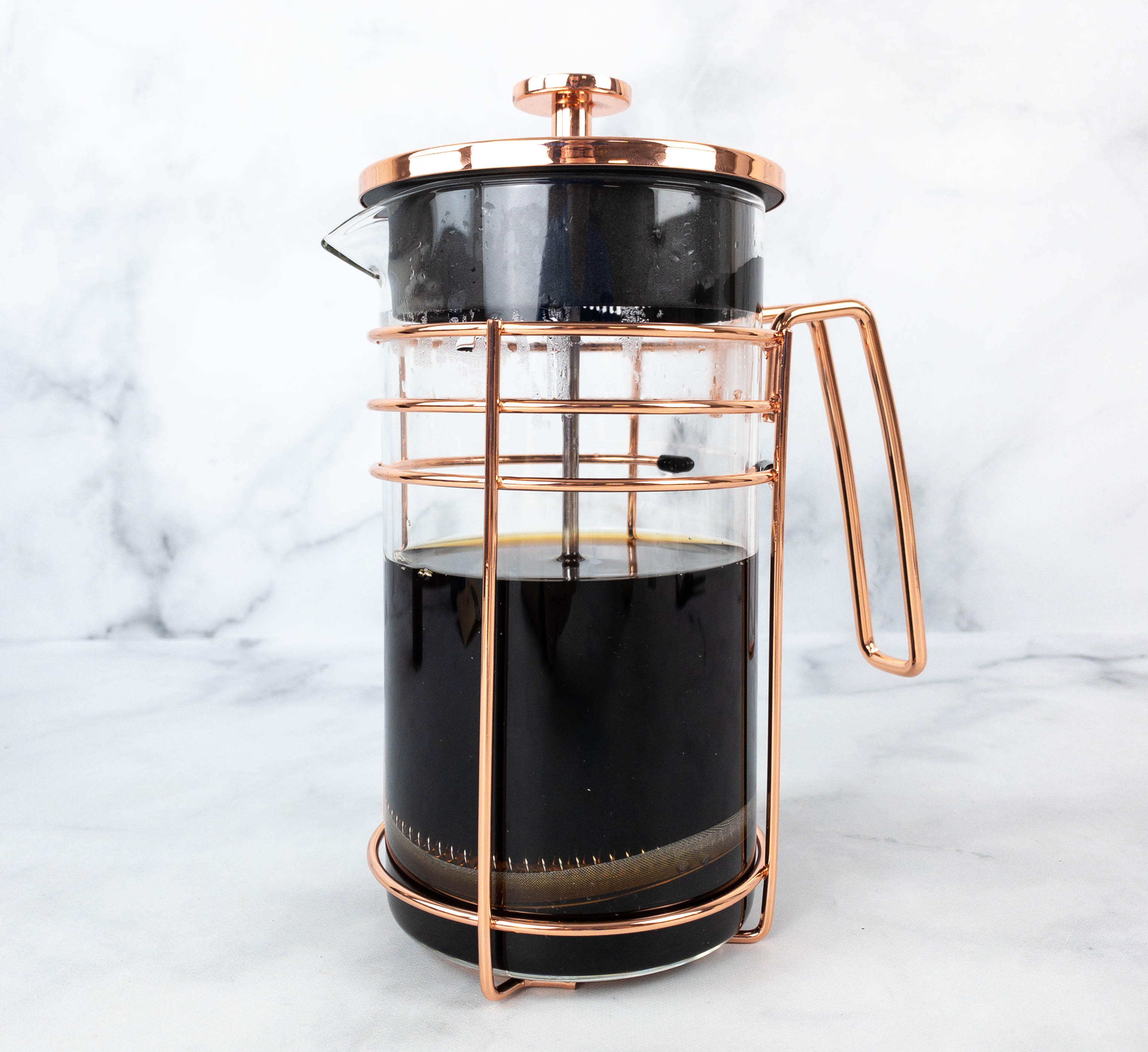 After grinding the coffee beans, I used the French press to start preparing my cold brew.
I transferred the coffee to the reusable bottle as well.
I enjoyed every sip of this coffee! It has fruity and chocolatey notes complemented each other perfectly, and it's actually quite invigorating. If you prefer it with ice and milk, go on! I just like mine black.
Subsequent Shipments: After your first box, you'll get a regular re-supply of cold brew coffee!
Lima Coffee Roasters Cold Brew Blend ($16) These cold brew beans have tasting notes of brownies, orange cream, and caramel! It's perfect for those who love smooth, rich, and chocolatey coffee.
It tastes great whether served cold on its own or with added milk. It goes down smoothly and I like its perfectly balanced taste!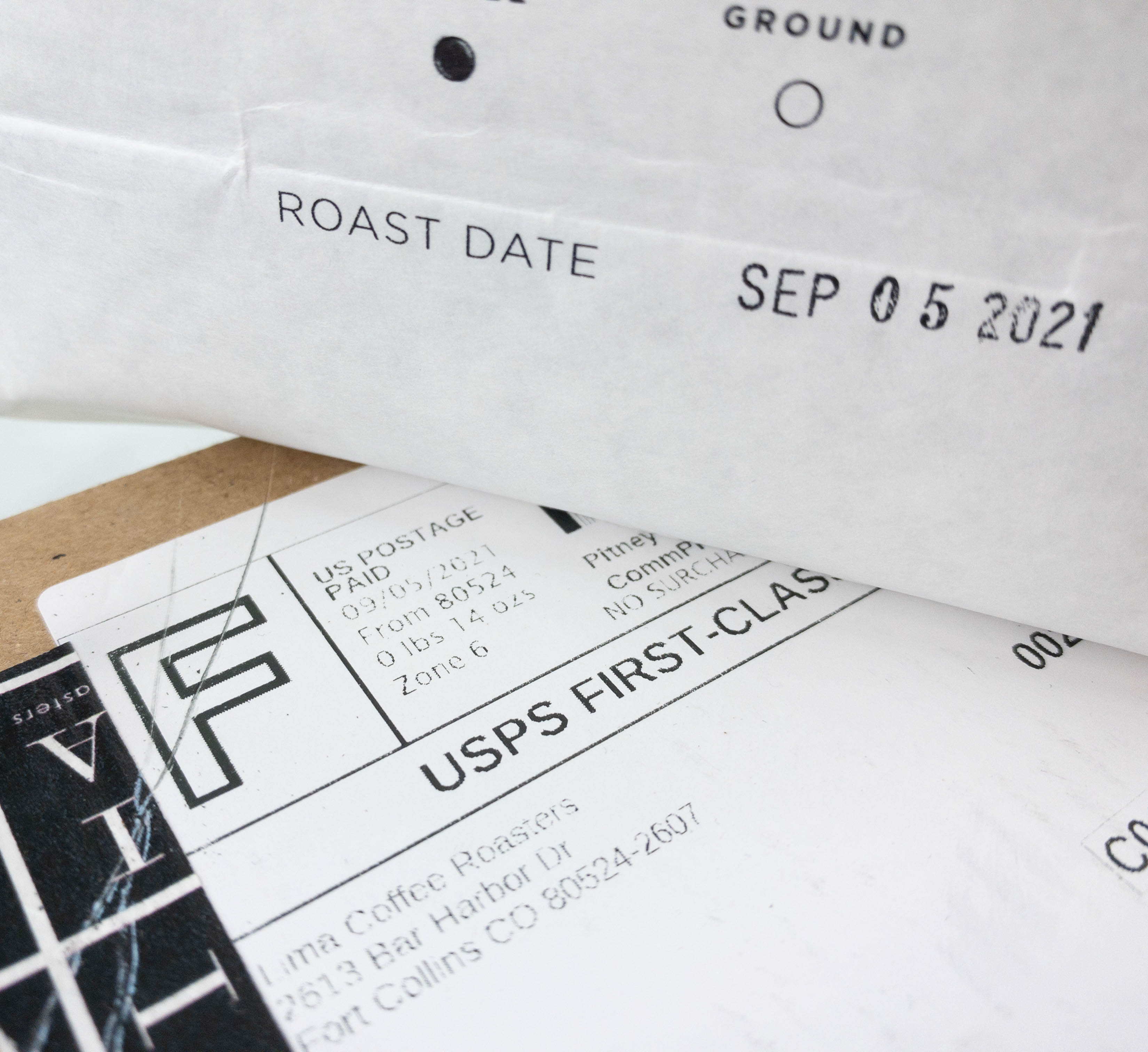 The roast date is indicated on the packaging, ensuring you of its freshness. It shipped the day it roasted.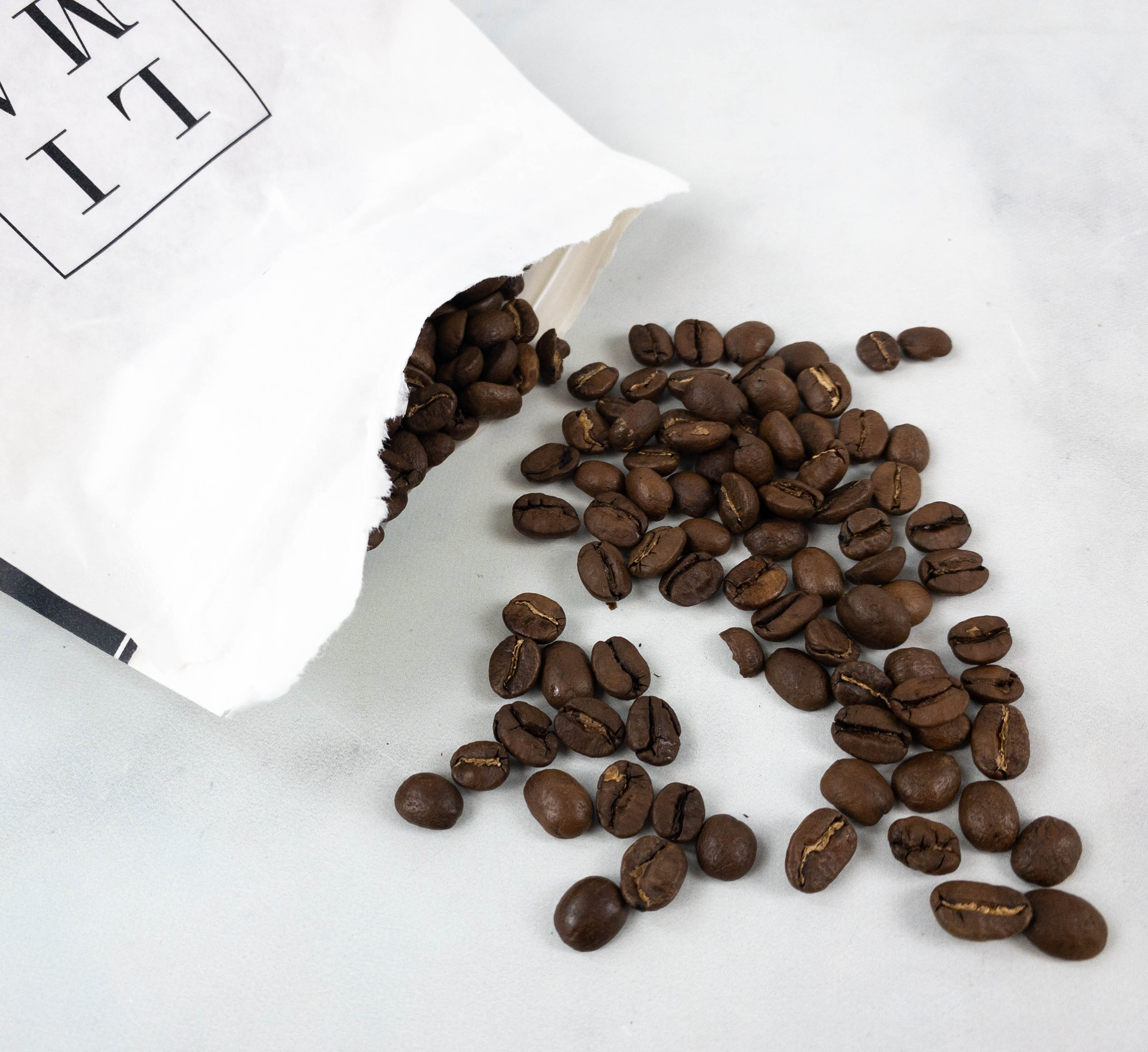 Here's a look at the well-roasted beans from Lima Coffee Roasters!
Here's a final look at all the items in my initial Cold Brew box!
Honey and Roses offers different kinds of coffee subscriptions for coffee lovers. The Cold Brew box is great for those who want to enjoy fresh cold brew at home and experience new and unique roasts from different companies. It's also a good option if you want to get new coffee making tools. The French press looks great with its rose gold hardware and it's not just aesthetically pleasing, it's also easy to use. I also appreciate the inclusion of the reusable bottle, where I can put my favorite brew and enjoy drinking it mess-free with the included bamboo straw. The coffee beans I received didn't disappoint either. The flavor notes were pronounced and it turned out to be a refreshing brew, perfect to keep me cool despite the summer heat!
What do you think of the Honey and Roses Coffee box?