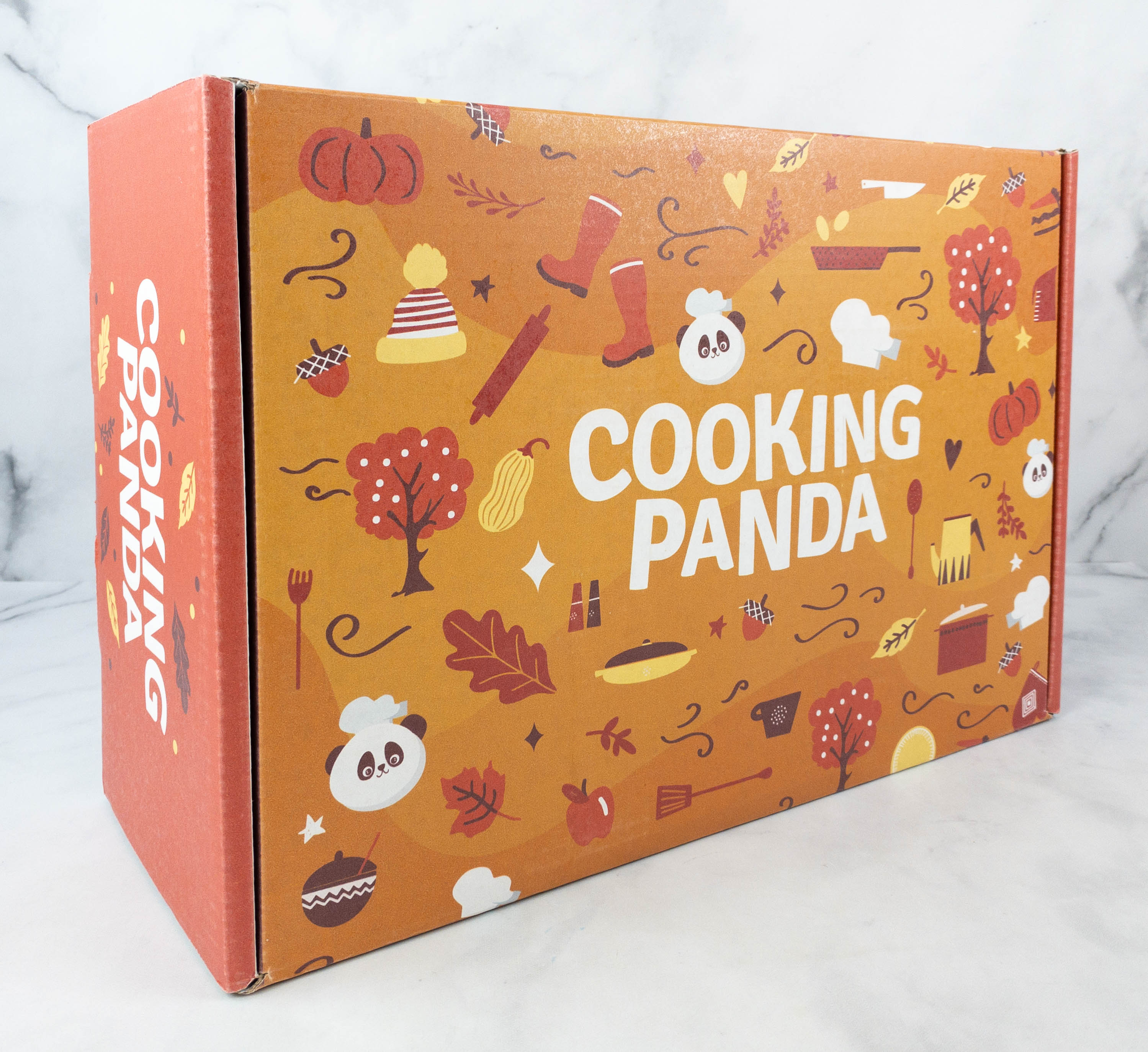 Cooking Panda Box is a quarterly subscription box for foodies, from the same people behind the Cooking Panda YouTube channel. The box will include 25+ food and beverage products from popular and trending brands. It may include everything from snacks and desserts to sauces and other cooking ingredients.
A Seasonal subscription (pay-per-box) is $44.99, while an Annual subscription (prepay for 4 boxes) is $159.99. Each box has a promised retail value of $150! It comes in a SERIOUSLY big box with an outer cardboard box.
The annual box includes extra items, and these weren't really labeled, so I'm not sure which ones were annual items. It's likely the the double items and the wine pourer are for annual subscribers.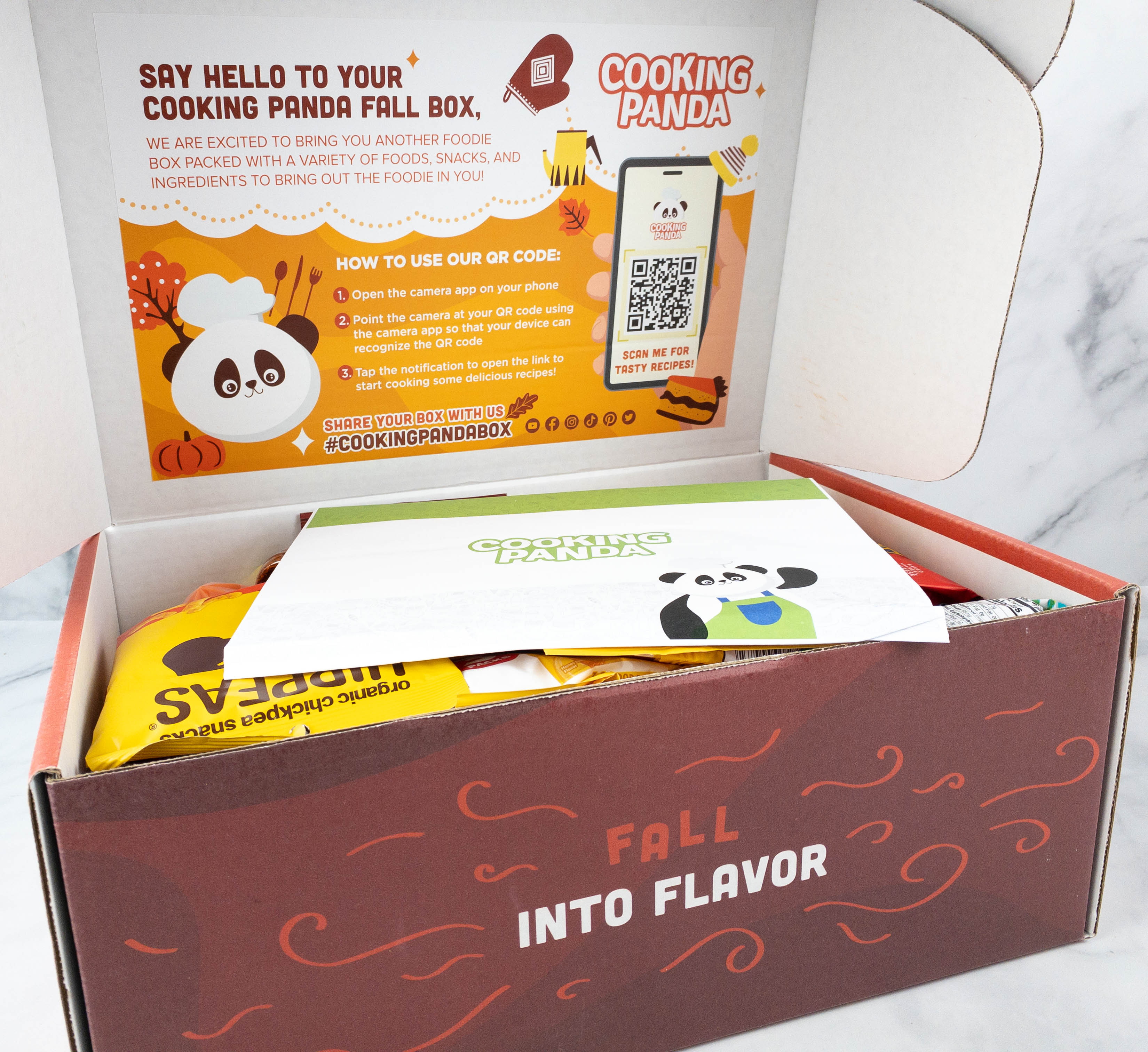 The box is filled to the brim!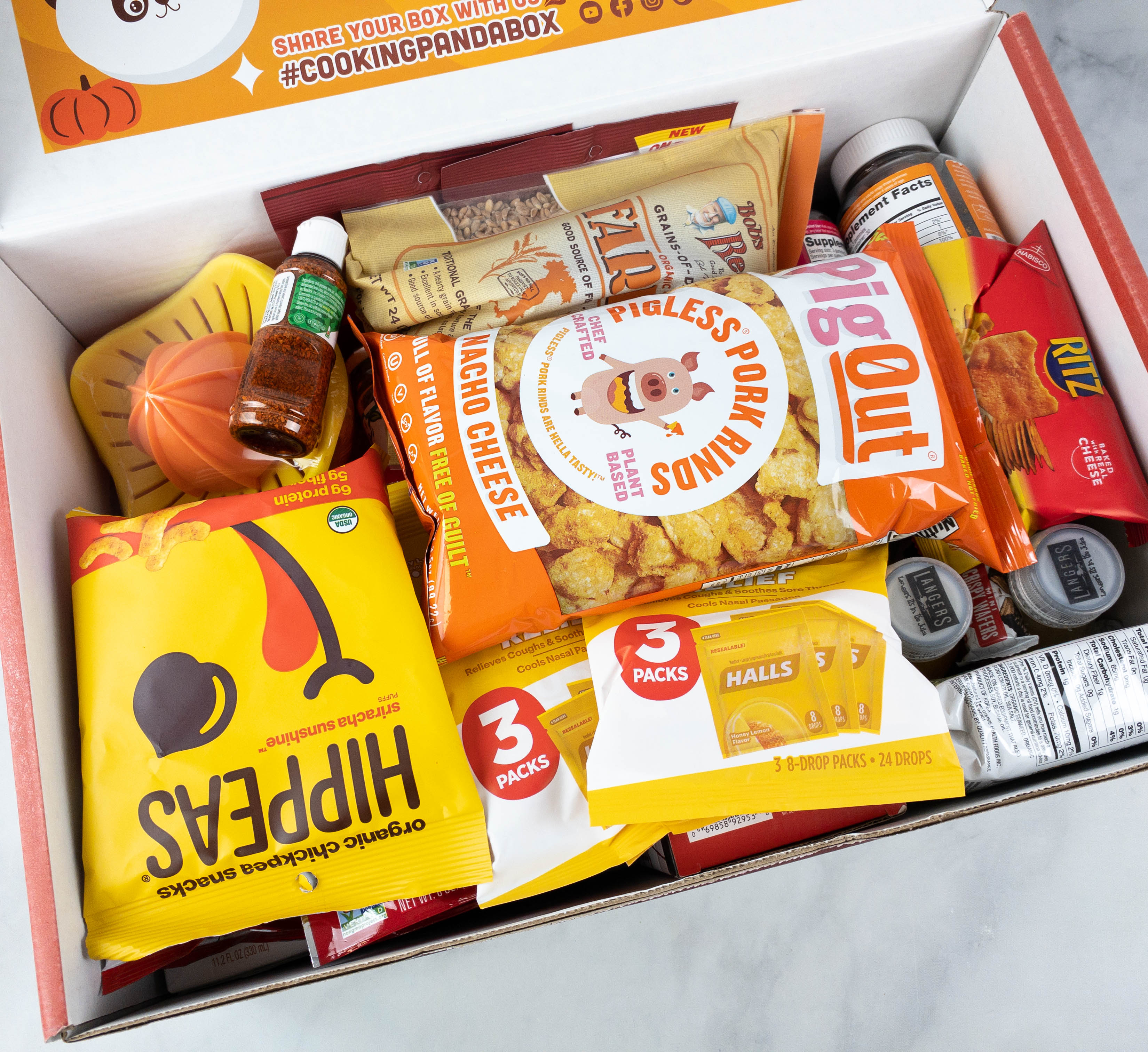 There's a lot of snacks, beverages, and cooking ingredients inside. I'm excited to try them all!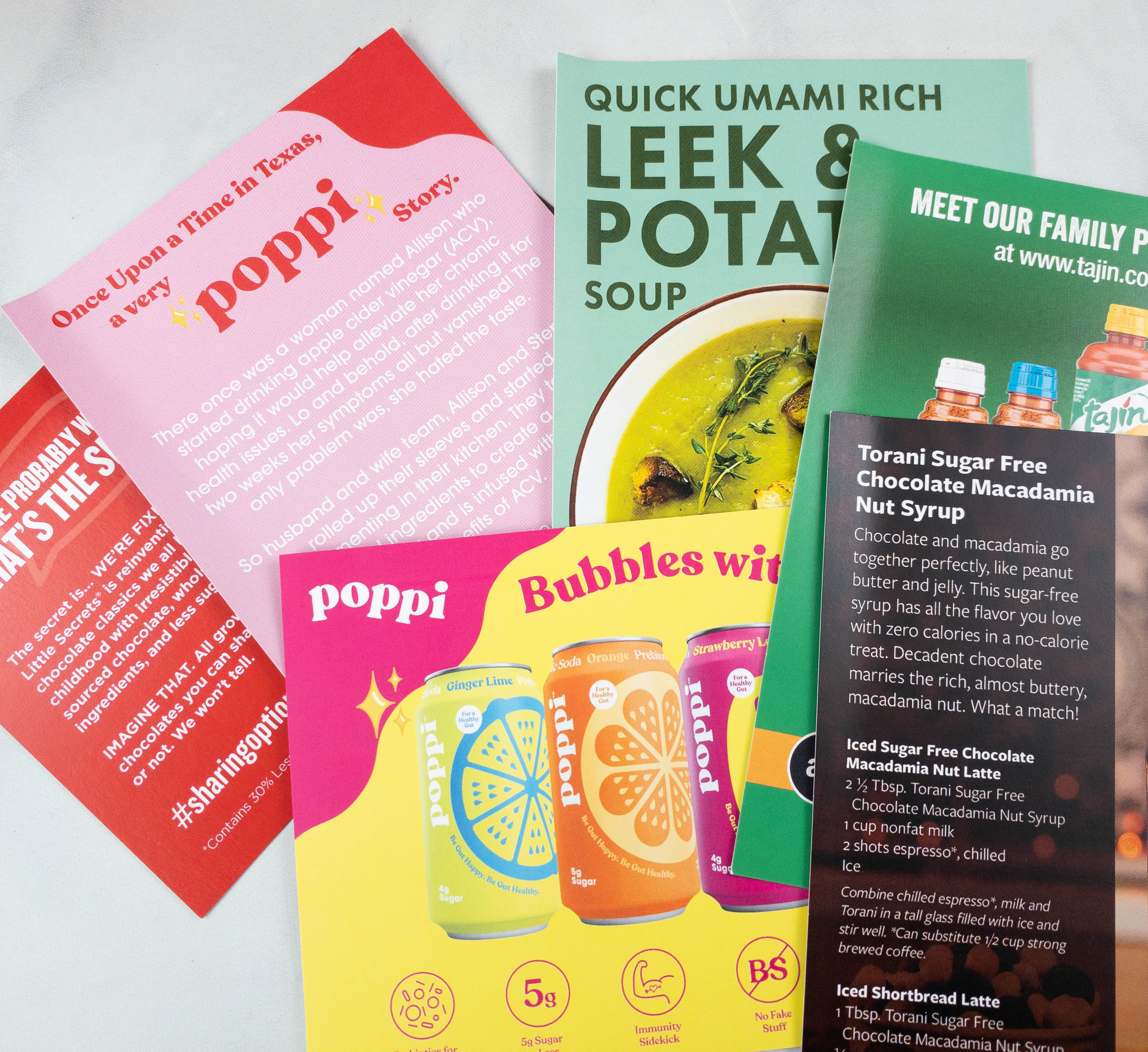 The box includes a card from Cooking Panda. There are also recipes, coupon codes, and other promotional cards!
Everything in my box!
Halls Relief Drops in Cherry  I received 2 flavors of Halls cough drops. First up is cherry, which has a refreshing taste. It's also infused with menthol for a soothing effect. This is great for adults and for children 5 years and older.
Halls Relief Drops in Honey Lemon The second flavor is honey lemon and it also contains menthol. This was strong, but it doesn't taste like medicine so it's easy to take. Aside from helping relieve cough and sore throat, it also cools nasal passages.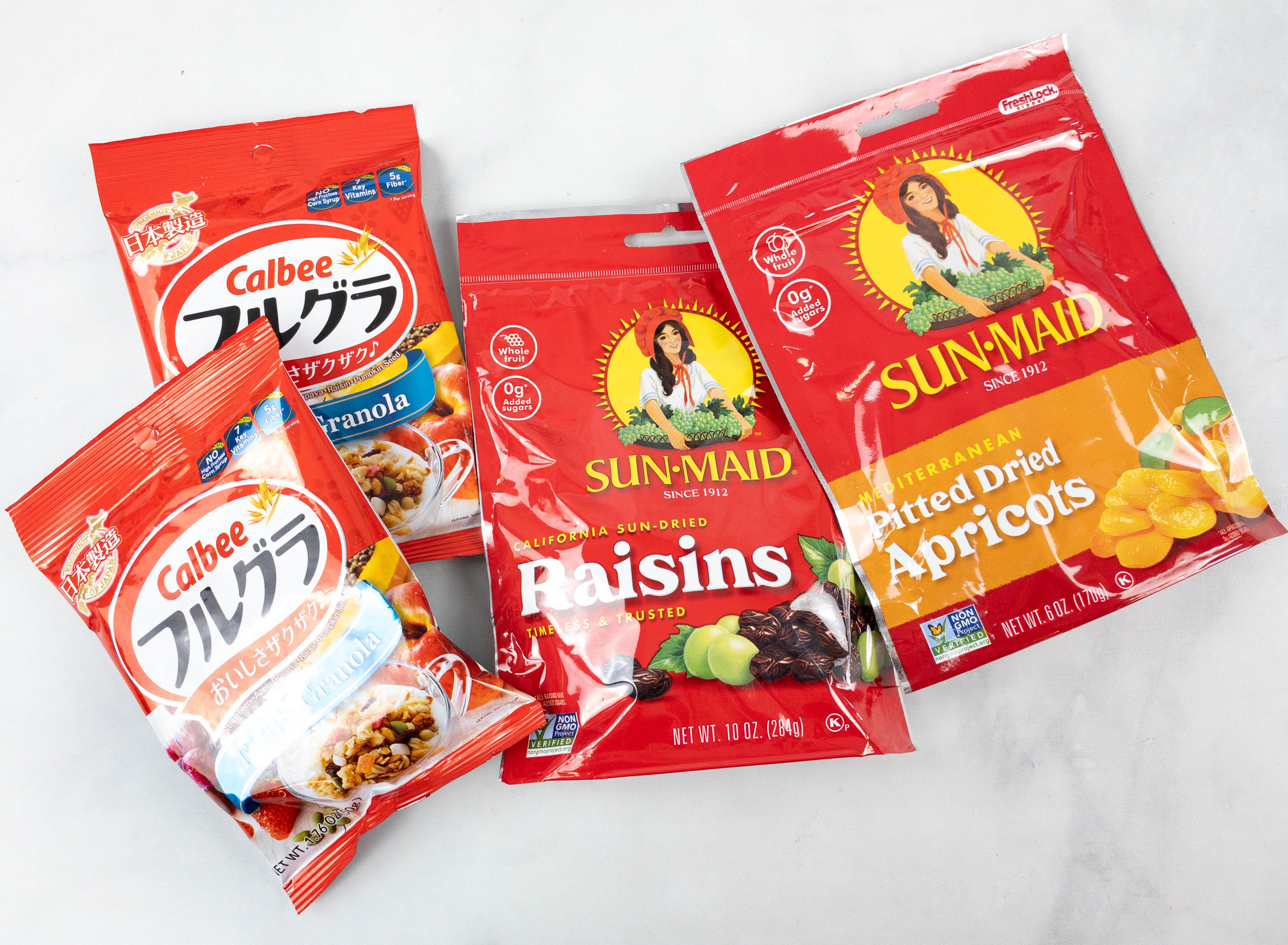 Calbee Granola. It's a tasty mix of granola and dried fruits such as strawberry, apple, papaya, raisins, and pumpkin seeds. You can add milk or use it as a yogurt topper for a healthy and delicious breakfast. They have a light and crispy texture that make them totally yummy to eat. This granola is also a great source of fiber and vitamins.
Sun-Maid Raisins. These sun dried raisins are really one of my favorites. They are naturally nutritious, and they make an easy and healthy snack for kids and adults alike. Raisins can also be used for baked goods to add a naturally sweet taste!
Sun-Maid Pitted Dried Apricots. I also received a pack of dried Mediterranean apricots! They are full of flavor and rich in vitamin A and antioxidants. I enjoyed them straight out of the bag, but you can also use them as salad toppers!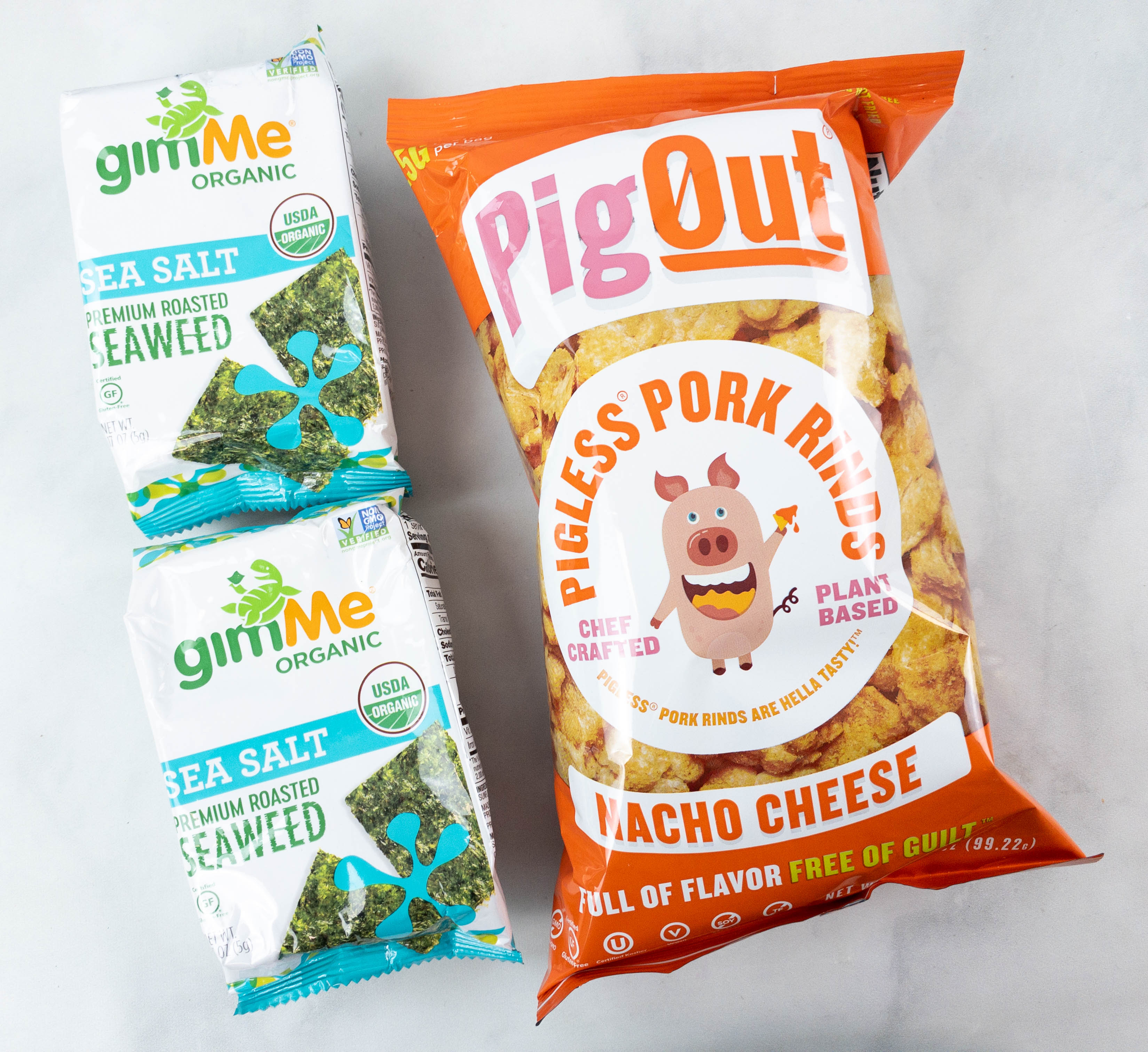 gimMe Sea Salt Premium Roasted Seaweed ($1.50) For those who are craving for something salty but guilt-free, here's a roasted seaweed snack! It's made using sustainably cultivated and harvested seaweed from South Korea, and it's also rich protein and fiber, vitamins, and minerals. Each piece is roasted to crispy perfection using organic sunflower oil.
Pig Out Pigless Pork Rinds Nacho Cheese ($3.99 – Full Size 3.5 oz) These "pork" rinds infused with nacho cheese flavor are actually plant-based! They are made with rice, pea protein, and pea grits, and they claim to contain less sodium and less saturated fat compared to traditional pork rinds. These are pretty crunchy and flavorful as well!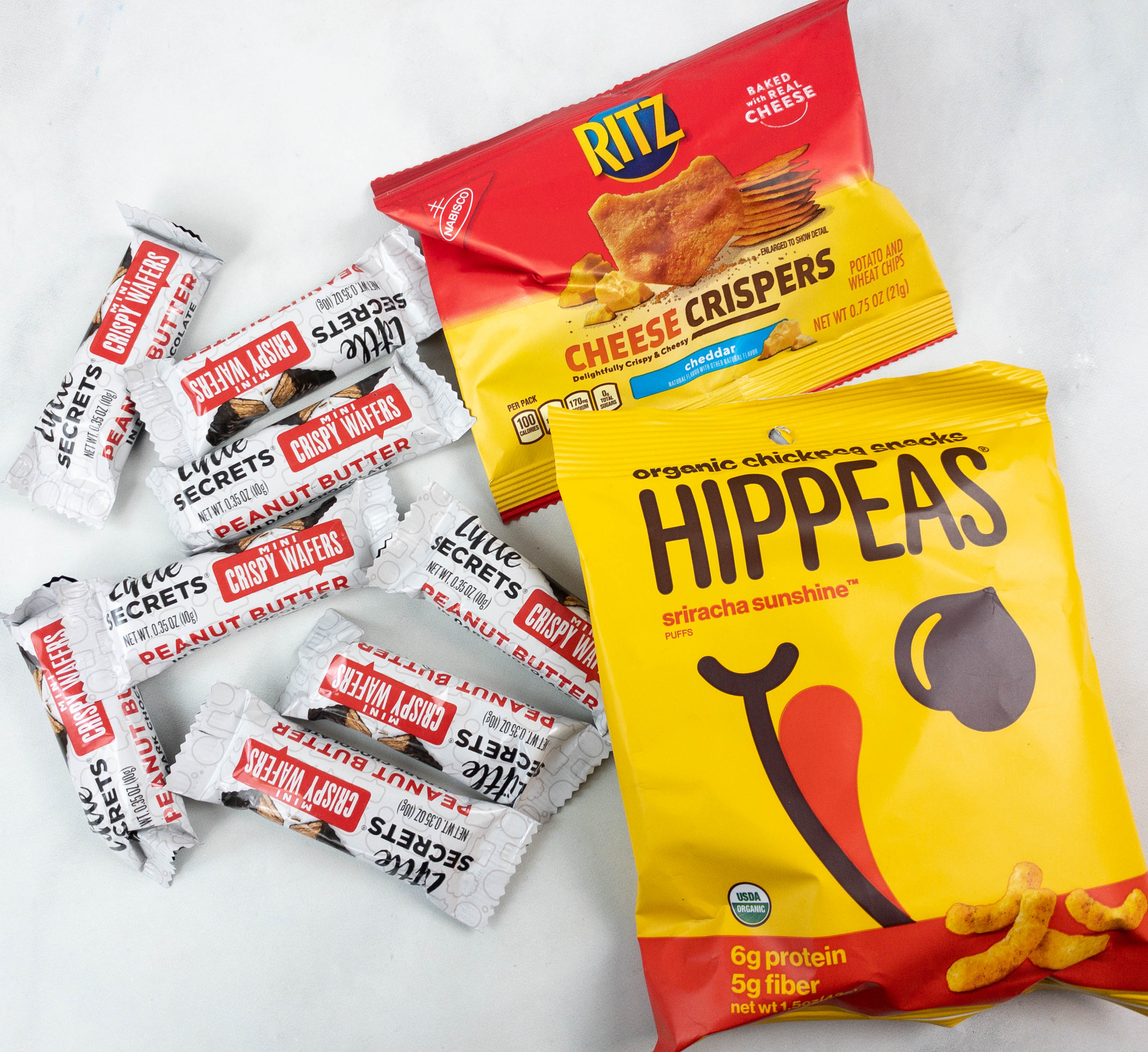 Lyte Secrets Mini Crispy Wafers in Peanut Butter ($5.06) I also enjoyed munching on these peanut butter wafers coated with luscious chocolate! If you love a quick nutty dessert, this is for you. It's also easy to bring on the go since it's individually wrapped. They're 30% less sugar (and dark chocolate!) than a similar candy (Kit-Kats).
Nabisco Ritz Cheese Crispers. These oven baked crisps are made with potato, wheat, and real cheddar cheese! They are flavorful and satisfyingly crunchy, making them a great snack any time of the day.
Hippeas Sriracha Sunshine ($1.25) Another healthy alternative to your regular chips are these puffs made with chickpea flour. They are infused with spicy jalapeño and paprika flavors, which gives the right amount of kick in every bite.
Kind Oatmeal Oats & Almond ($8.56) For a quick and yummy breakfast, here's a pack of whole grain oats! It contains sliced almonds and cinnamon for added flavor. This instant oatmeal has a low glycemic index, and a good source of fiber and protein. 
Bob's Red Mill Farro ($5.39) Farro is an ancient grain similar to modern-day wheat. It's hearty and chewy, with a rich nutty flavor. This can be added to soups, casseroles, salads, and pilafs! It's even rich in iron and plant-based protein, plus it's easy to digest for faster absorption of nutrients.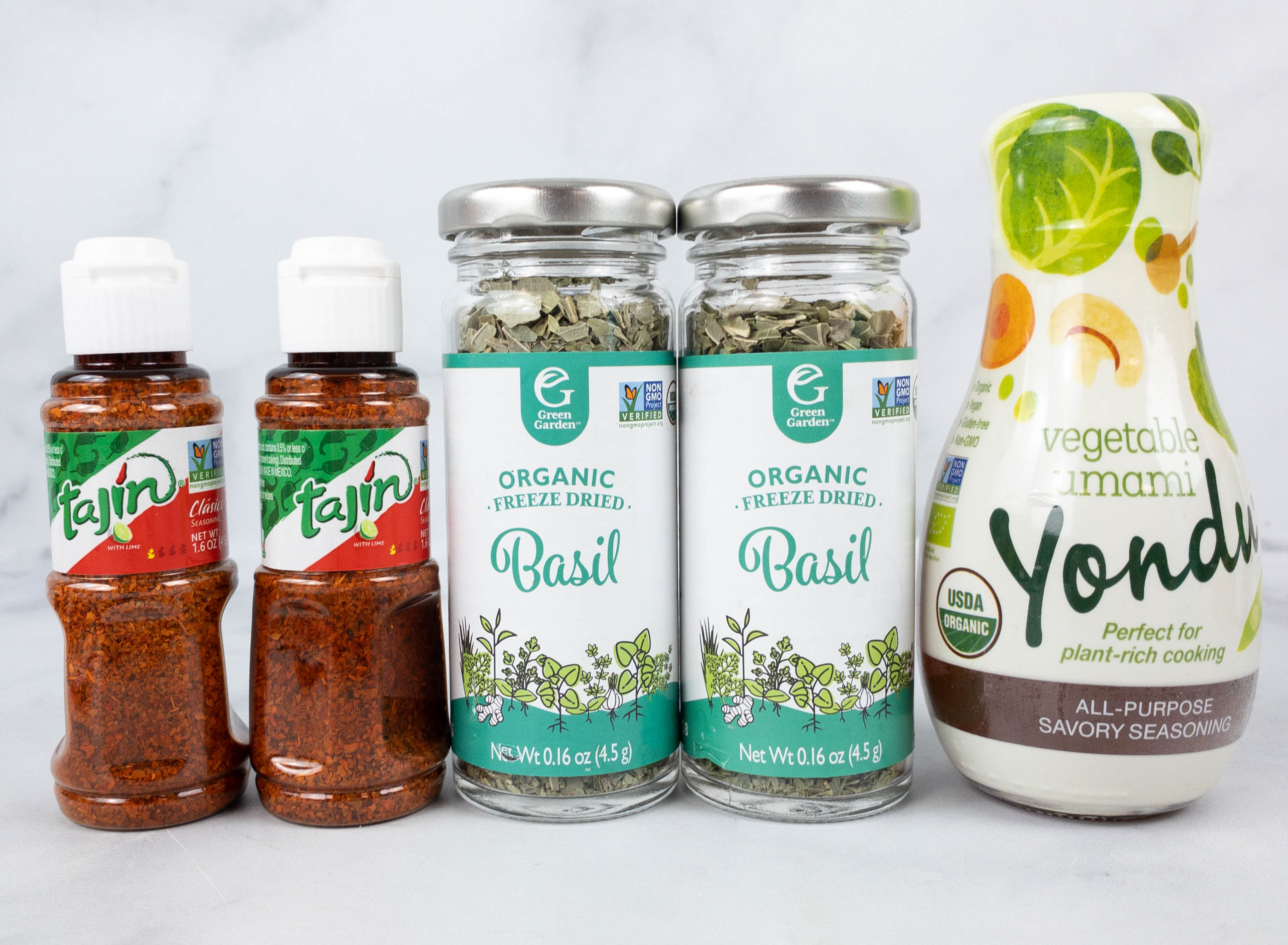 Tajin Chile Lime Seasoning ($2.17) Now, we're onto the seasonings! This one is made with a combination of chili peppers, lime, and sea salt. It can be used with fruits and veggies, or for marinating meat, chicken, and seafood. What I like about this seasoning is that the heat isn't overwhelming and it doesn't mask the other flavors in it.
Green Garden Basil. To spice up my homemade spaghetti sauce and salads, they also sent 2 bottles of organic freeze dried basil. It's organic, non-GMO, and gluten-free. I like that the dried basil is packed in a resealable glass jar instead of a simple pouch, as it helps maintain its freshness.
Yondu Vegetable Umami All-Purpose Savory Seasoning. This seasoning sauce helps add a savory flavor to different kinds of food including stir-fry dishes, soups, roasted vegetables, and more. It's packed with triple-fermented soy beans and vegetable broths for a well-balanced umami taste. This also makes a great alternative to fish sauce and soy sauce!
Tonic Beauty Tonic Dietary Supplement ($27.95) Here's a dietary supplement that promises to help revitalize the skin, promote hair growth, and strengthen nails. It contains collagen and it can be added to different kinds of drinks like coffee, tea, and smoothies without affecting their taste.
Nut Pods Almond + Coconut Creamer Caramel ($4.98) This creamer adds rich flavor to a cup of coffee with a tasty combination of almond, coconut, and caramel. It's plant-based so it's great for those who are looking for healthy alternatives for regular creamers.
Chocolate Ibarra Hot Chocolate Drink Tablets. It's an easy-to-prepare Mexican-style hot chocolate! It comes in tablets and all you need is to add milk and stir the mixture until the chocolate is melted and well-combined. The added cinnamon makes each sip more flavorful. It's great for pairing with churros!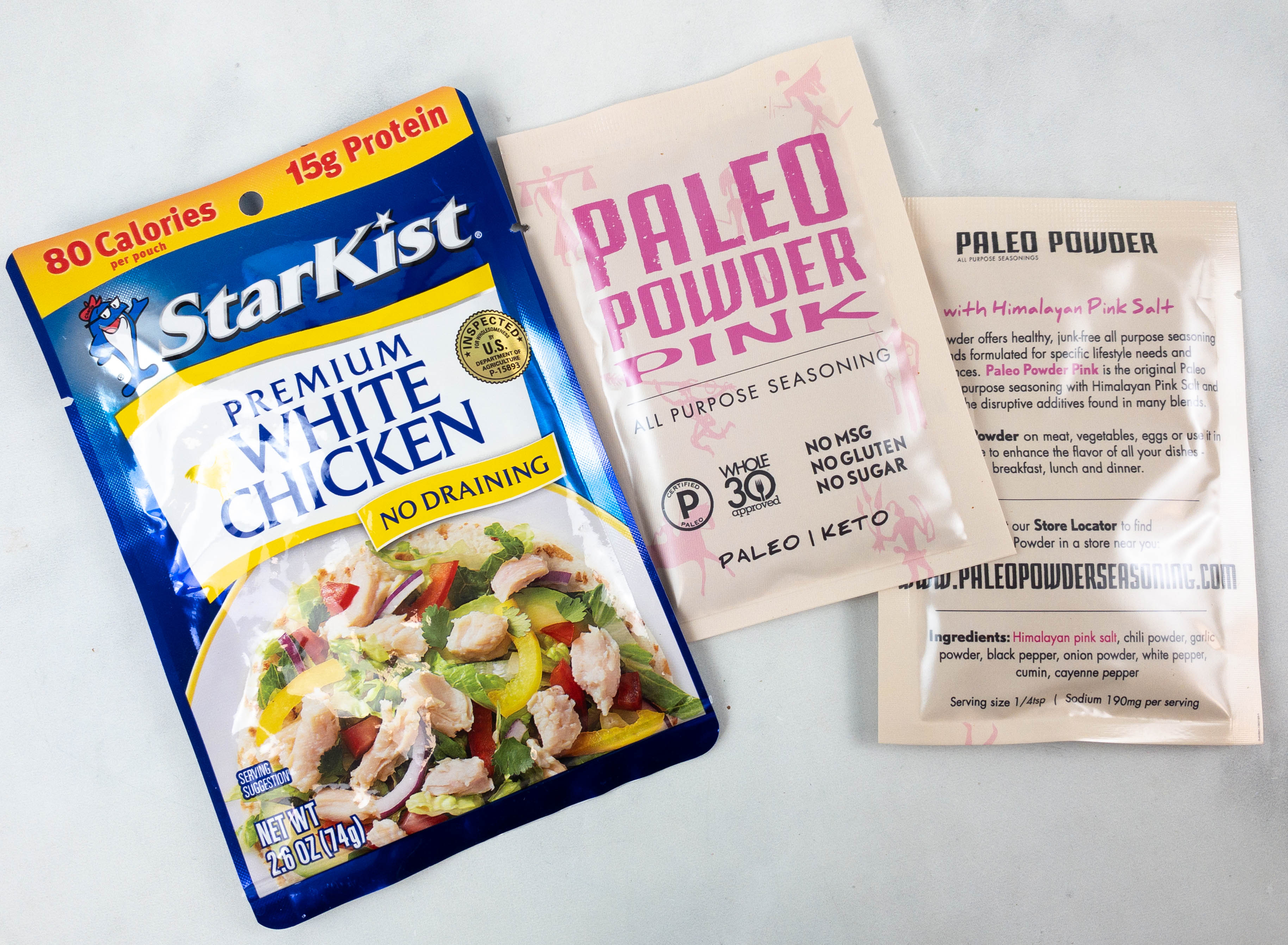 Starkist Premium White Chicken ($2.25) This pack contains fully cooked, tender chicken meat. The premium white chicken cuts are ready to be used for different recipes like chicken salad, buffalo chicken, and chicken quesadillas. It can be enjoyed straight out of the pouch as well.
Paleo Powder Pink All Purpose Seasoning ($9.99 – Full Size 6 oz) It's a healthy seasoning made with unprocessed Himalayan salt and without sugar, MSG, and gluten. This slightly spicy powder is great for seasoning rotisserie chicken, chicken soup, steak, sausages, and even pizza. It's also keto-friendly and paleo-friendly!
Summer is Inside Fire Roasted Salsa. If you love fire roasted salsa, this one's for you! It's sweet and smoky, with just the right kick of heat. I love it with tacos, burritos, and quesadillas, but it's also great as a marinade. This salsa is vegan, and it's also free from gluten and BPA. I have been known to eat fire roasted salsa straight up with a spoon. This one's spoon worthy too!
Walker & Suns Slap Ya Mama Cajun Pepper Sauce ($6.40) Just in case you still want to spice your dishes more, they also sent a bottle of Cajun hot sauce! This can be used from breakfast eggs to pizza and everything in between. It's a great alternative for your regular hot sauce. The cajun flavor is on point!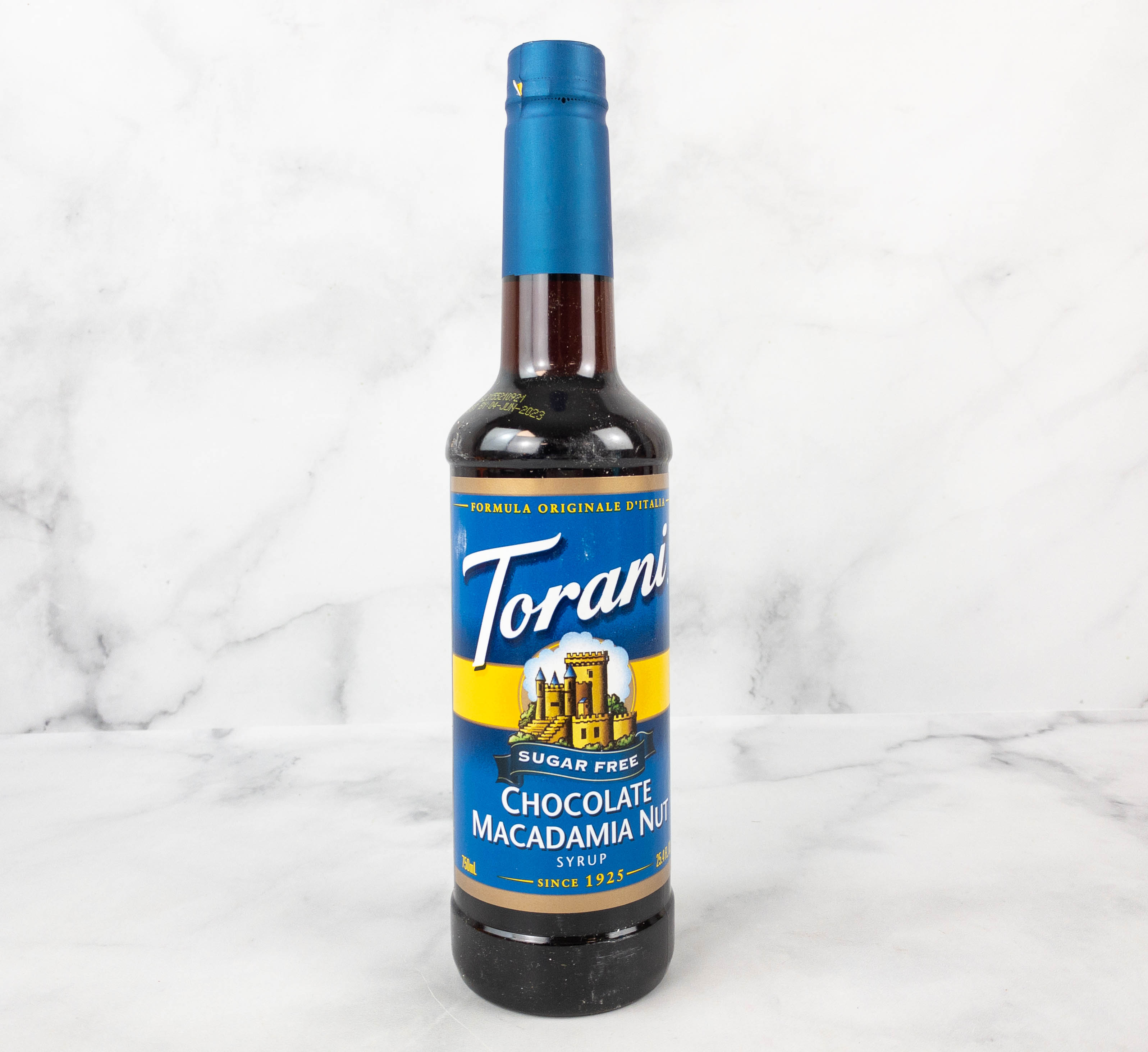 Torani Sugar Free Chocolate Macadamia Nut ($8.89) It's a bottle of sugar-free syrup with a rich taste of chocolate and macadamia. It can be used to add flavors to our favorite beverages whether hot or cold!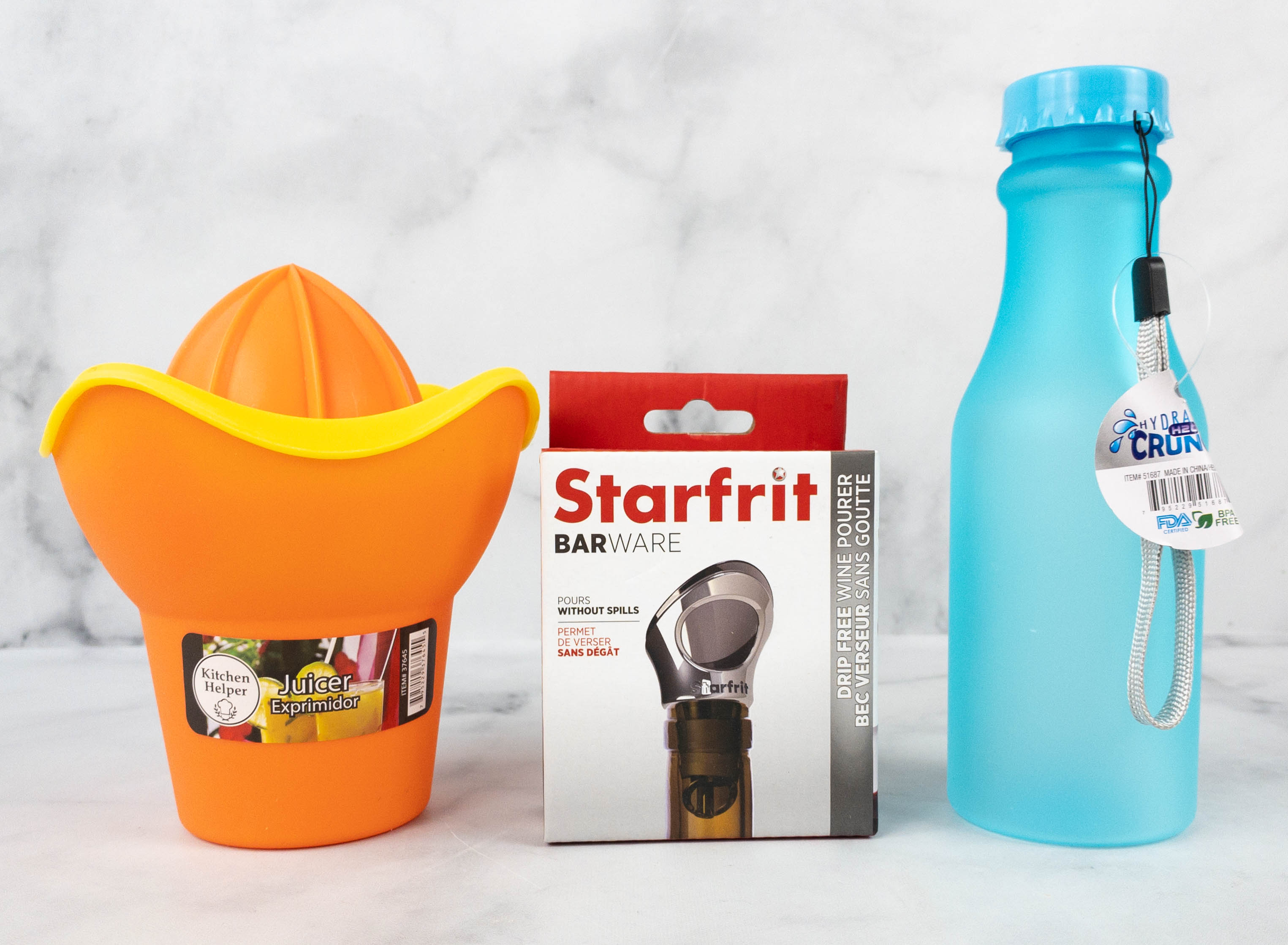 Kitchen Helper Juicer Exprimidor. The box included some useful tools as well. The first one is a juice extractor. It's easy to use and it's a great help for creating delicious and refreshing juices at home!
Starfrit Barware Wine Pourer. Next up is a wine pourer, which allows you to pour your favorite drink to a glass without wasting a drop.
Water Bottle. This water bottle comes with a strap so I can easily carry my favorite drinks on the go. I like its sky blue color and the cap that resembles a crown cap.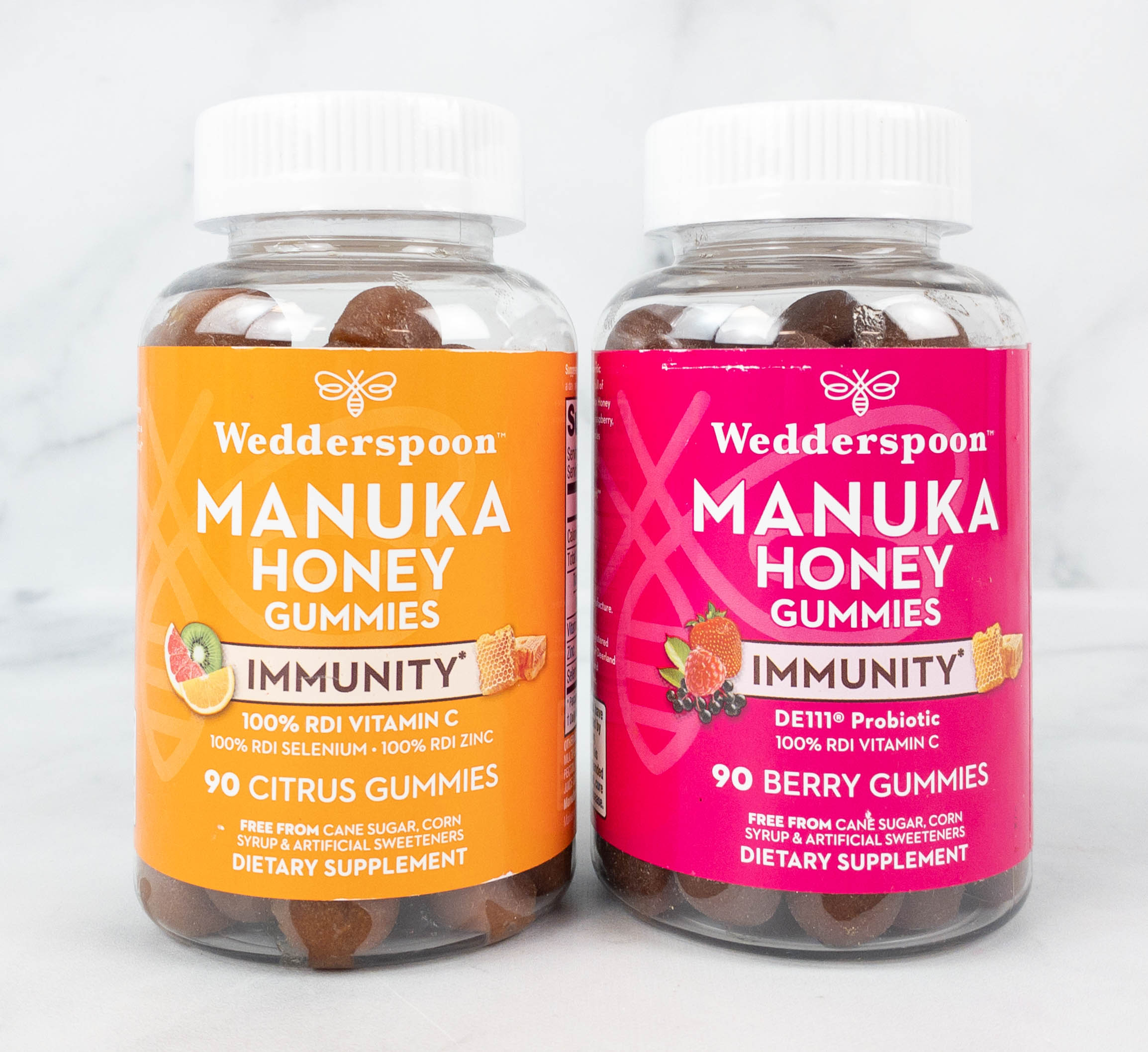 Wedderspoon Manuka Honey Gummies Dietary Supplement ($24.19) I also received 2 bottles of manuka honey dietary supplements. The first bottle contains 90 pieces of citrus-flavored gummies, which are rich in vitamin C, zinc, and selenium. I like them because they are easy to chew. The tangy flavor is also a hit with my kids!
Wedderspoon Manuka Berry Gummies Dietary Supplement ($17.53) The second bottle of gummies is berry-flavored. It's made with elderberry and DE111 probiotic for immune and digestive support. I love that they taste just like fruit snacks, but without cane sugar, corn syrup, artificial sweeteners, or gelatin!
Langers Mango Nectar. It's time for the refreshments! Here's a mango nectar drink made with Alphonso mangoes which are known for their sweet and juicy taste. All you have to do is to add ice to make it more refreshing!
Langers Pineapple Orange Guava. Here's a refreshing combination of pineapple, orange, and guava in a single drink! Each sip was sweet, but I love that I was still able to distinguish the flavors individually. If you love tropical drinks, this one's for you. It's also basically the kids' juice at Disney World. I can assure you, it is gone now.
Poppi Strawberry Lemon ($2.49) The third beverage is a lightly carbonated beverage featuring a mix of strawberry and lemon flavors. It's vegan, gluten-free, and it even contains prebiotics that support gut health!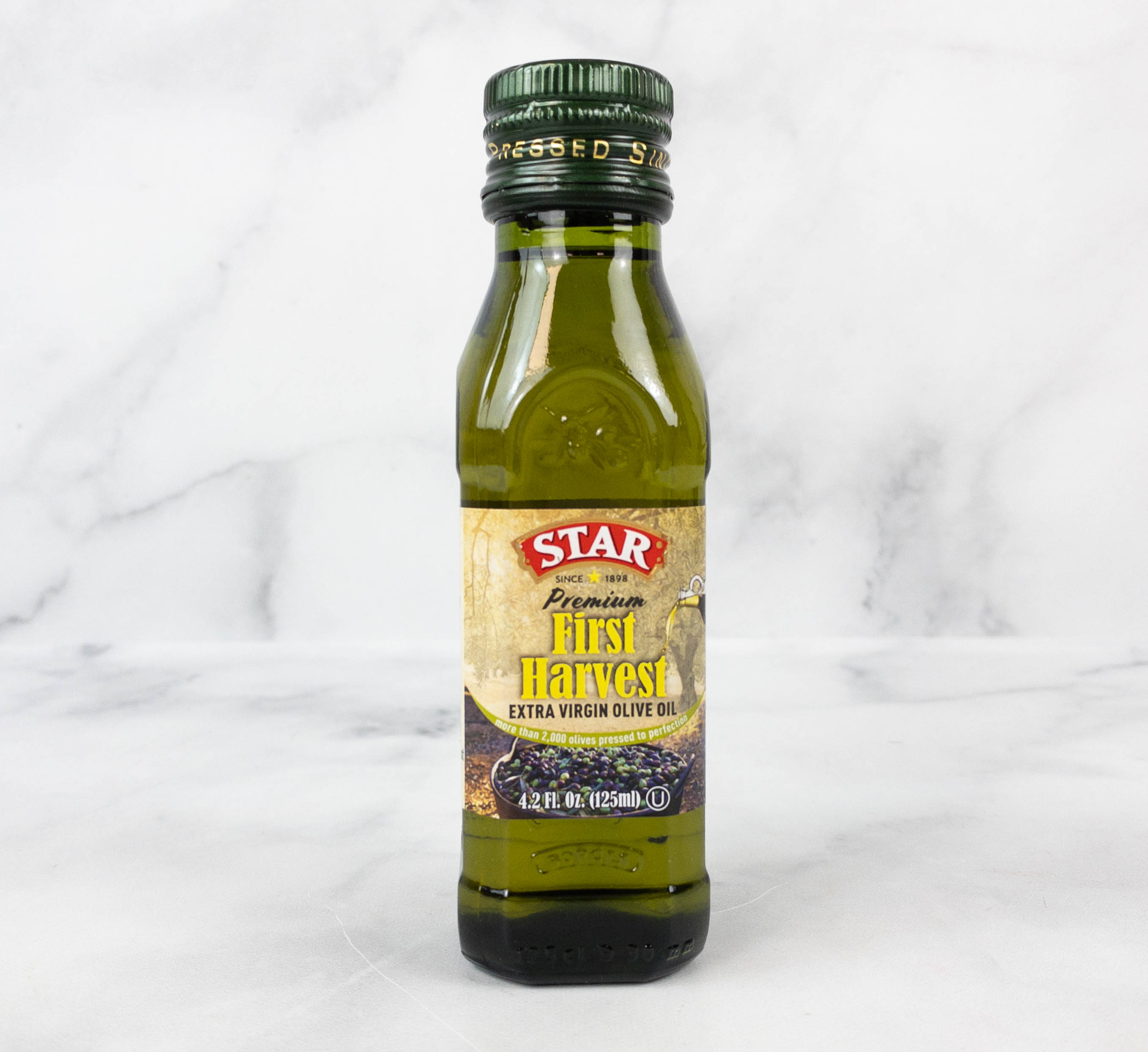 Star Premium First Harvest Extra Virgin Olive Oil ($2.31) The last item in the box is virgin olive oil! Fresh and peppery, this is best used for salad dressings and appetizers, as well as in sautéing and making marinades.
It's another jampacked Cooking Panda box, which includes tasty snacks, breakfast items, condiments, and even drinks. Some of the food included in the box are even vegan and keto-friendly. I'm also delighted to find some healthy alternatives for junk food in this box, like the plant-based "pork" rinds and the yummy puffs made with chickpeas. I'm really a fan of getting some staples on the cheap – including freeze-dried basil, grains, and more. I appreciate the inclusion of the supplements in gummy form as well! They are chewy and tasty, so taking them daily feels more like a treat. Overall, this is such a great seasonal treat for any foodie or for anyone who loves trying and tasting new stuff. The long wait between each box is worth it because of all the great food discoveries – and it gives you time to attack your new stash! If you can commit to using everything or most everything, this box is an incredible value!
What do you think of the Cooking Panda Box?