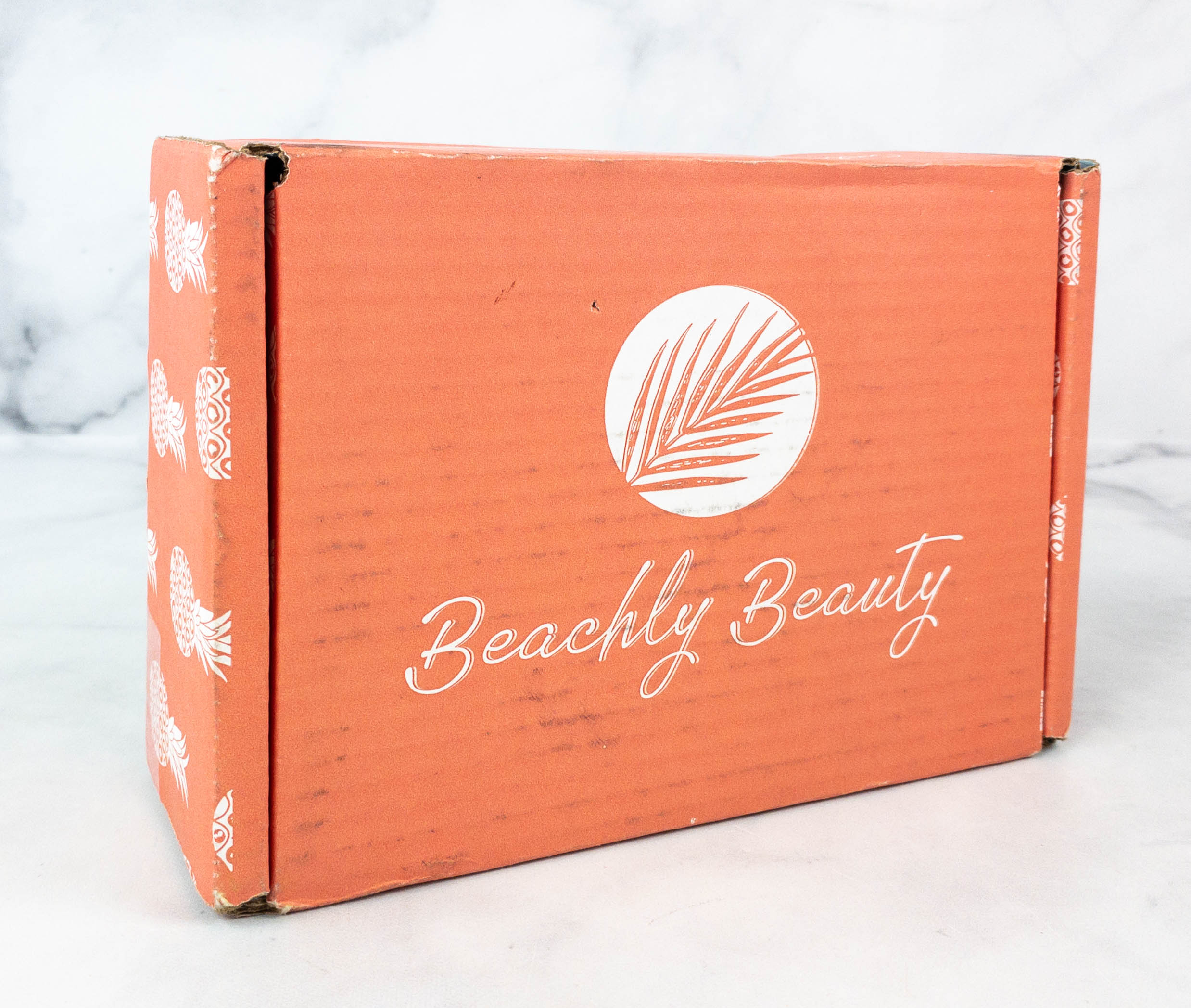 Beachly Beauty Box is a beach-inspired beauty subscription that focuses on cruelty-free and clean beauty products. Each box includes 4-6 beauty products, which may include lip balms, fragrances, cleansers, moisturizers, nail polish, and hair masks. It's $29 per box, with free shipping for the first box and $2.99 shipping for the recurring boxes. They promise at least $75+ retail value in each box. Beachly offers two other subscriptions – the Men's and Women's coastal lifestyle subscription boxes! Each quarterly box includes beach-inspired apparel and accessories worth $250+.
Everyone who joins Beachly Beauty starting now will receive the September box, which is also the Fall Welcome Box. After receiving the Fall Welcome Box, subscribers will get a new box monthly.
DEAL: Get 10% off your first month! Use coupon code GLOW10.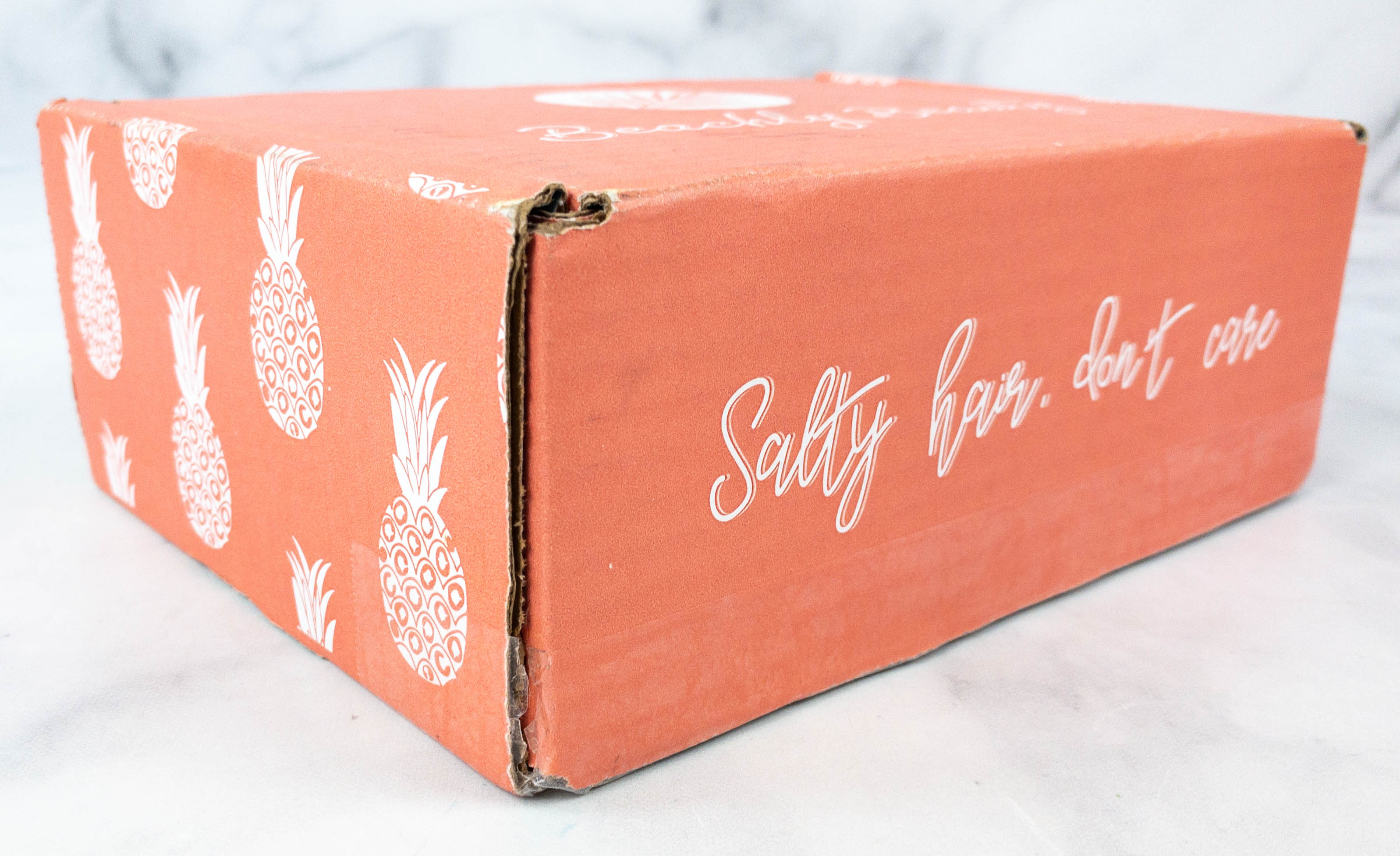 The box arrived in good condition.
The items were cushioned with white squiggles.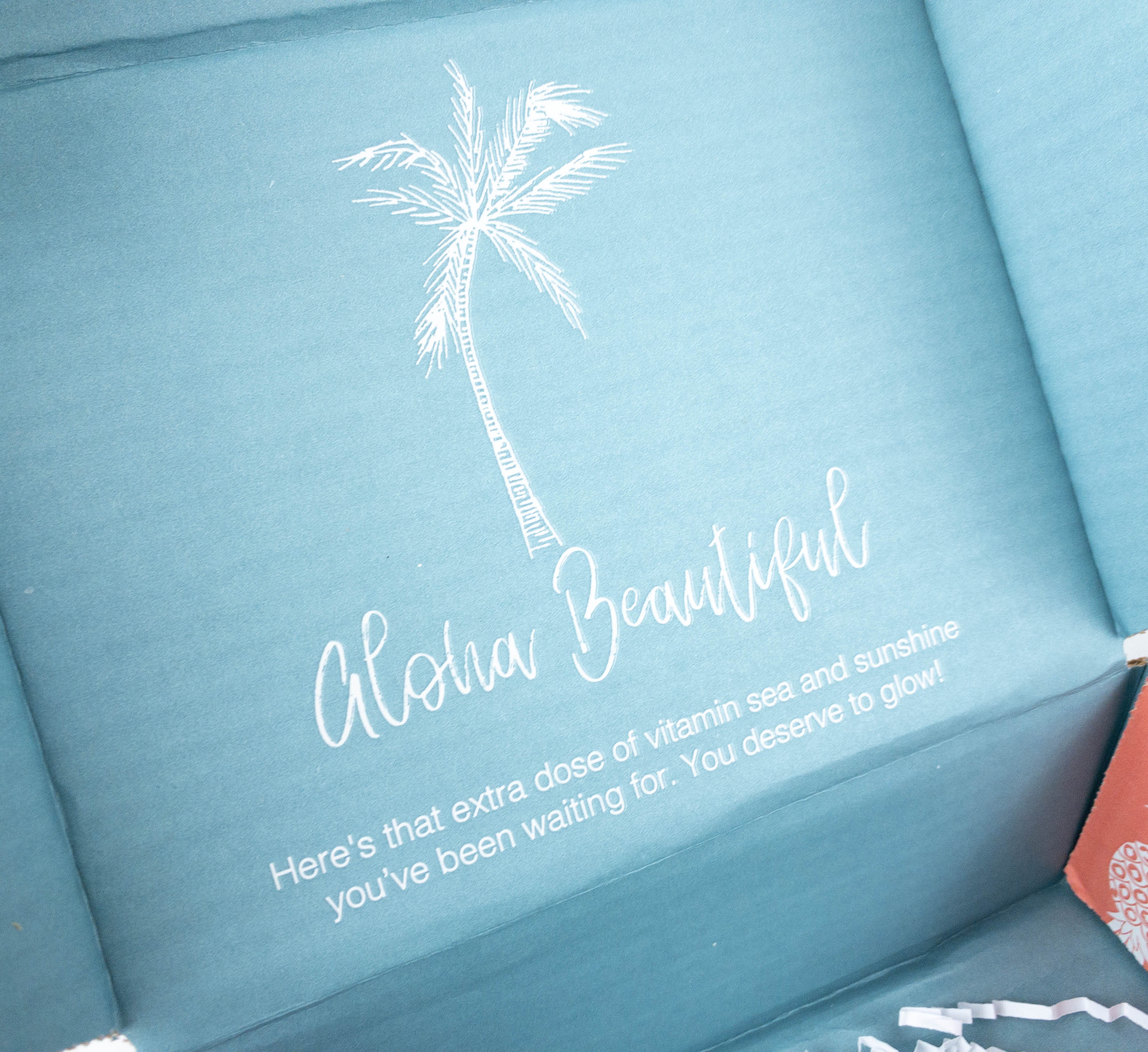 Aloha Beautiful Here's that extra dose of vitamin sea and sunshine you've been waiting for. You deserve to glow!
Everything in the October box!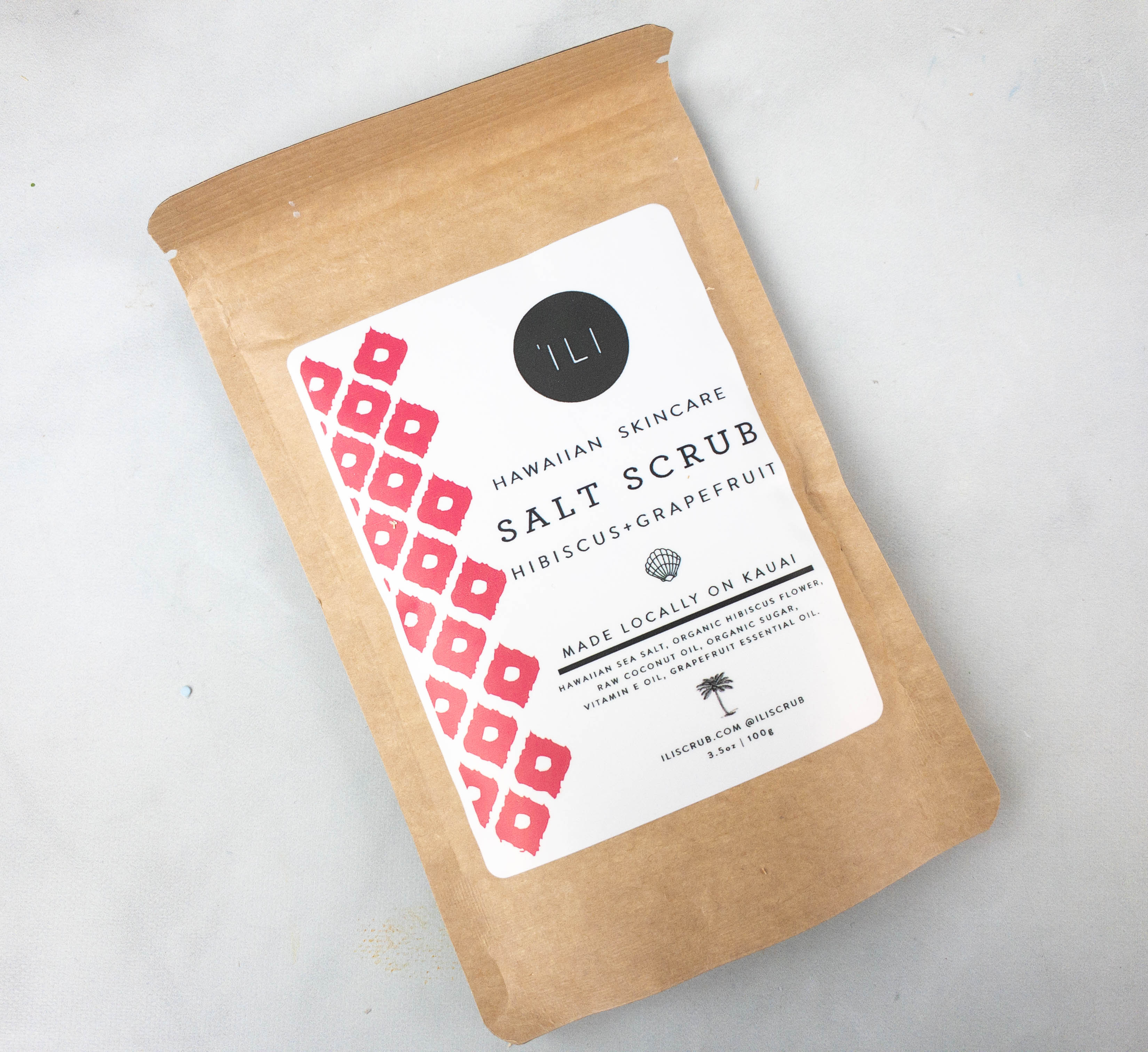 Hawaiian Skincare Salt Scrub in Hibiscus Grapefruit ($14) This Hawaiian sea salt scrub provides gentle exfoliation to the skin that leaves it feeling clean and well-moisturized. The formula is infused with hibiscus which has anti-aging properties and grapefruit oil to help fight acne and promote healthy-looking skin. I also like its energizing and fruity scent!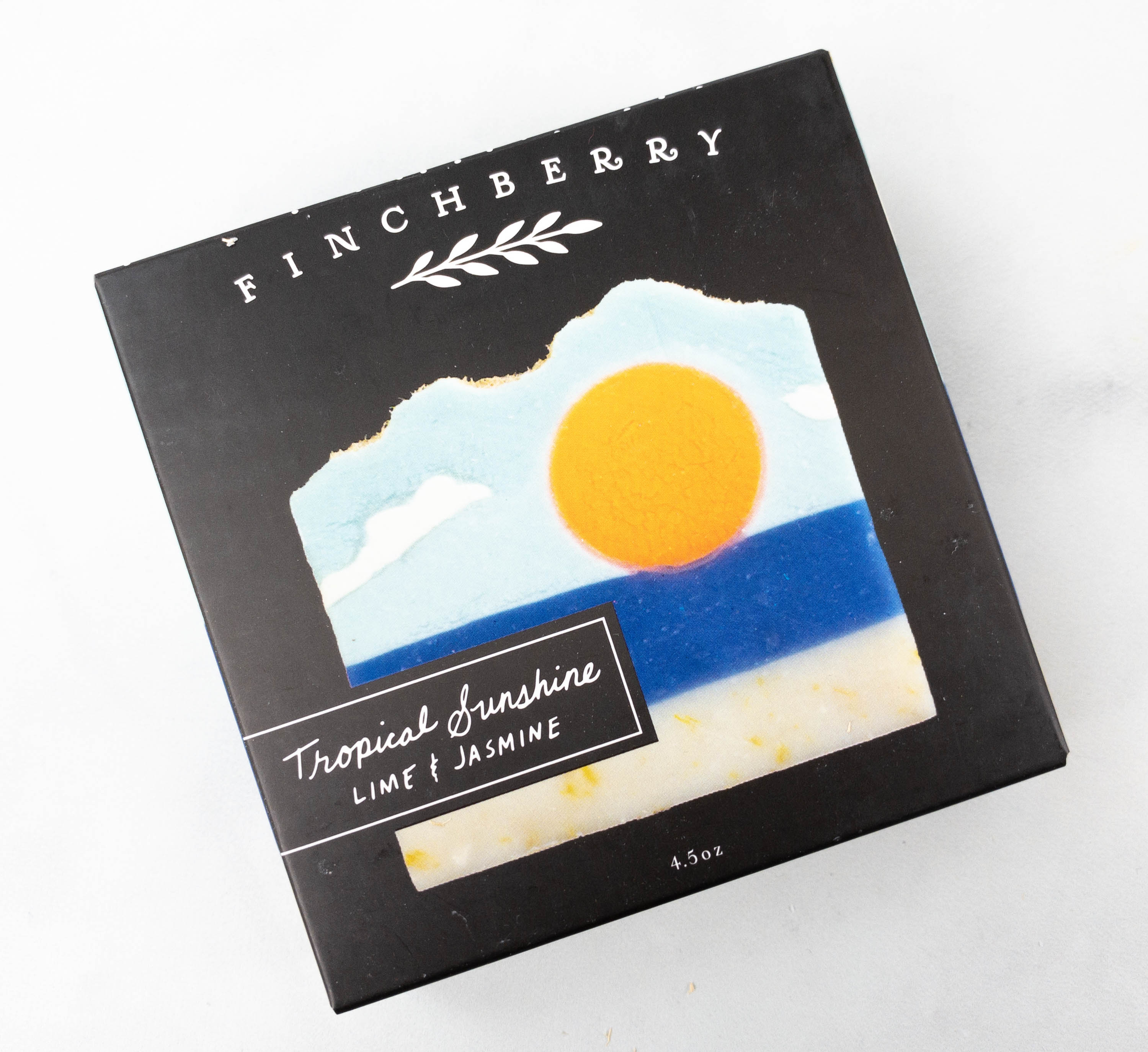 Finchberry Tropical Sunshine Soap in Lime & Jasmine ($10) There's also a handcrafted soap in this box! It came in its own box to protect it during shipping.
There's a small hole on the upper right corner of the box where you can smell the soap inside!
Here's what the soap looks like! It has different colors that remind me of the beach and it smells absolutely amazing, with scent notes of lime, cool coconut, juicy mandarin, and jasmine. This soap also provides a rich lather that cleanses the skin and leaves it smelling good all day. Formulated with shea butter, it makes sure to keep the skin moisturized as well. It's fun and pretty, but a bit messy from the loofah sprinkles on top.
Meadow and Bark Moroccan Bleu Moisture Boost ($20) This beauty balm is a great way to keep the skin moisturized, whether you're hitting the beach or just staying at home. It contains Ximenia oil from Namibia (smells so good!) that nourishes the skin and improves its elasticity, as well as a combination of blue tansy and blue yarrow that helps soothe and calm down the skin.
This balm is lightweight! It sinks into my skin easily, and it doesn't leave a sticky residue.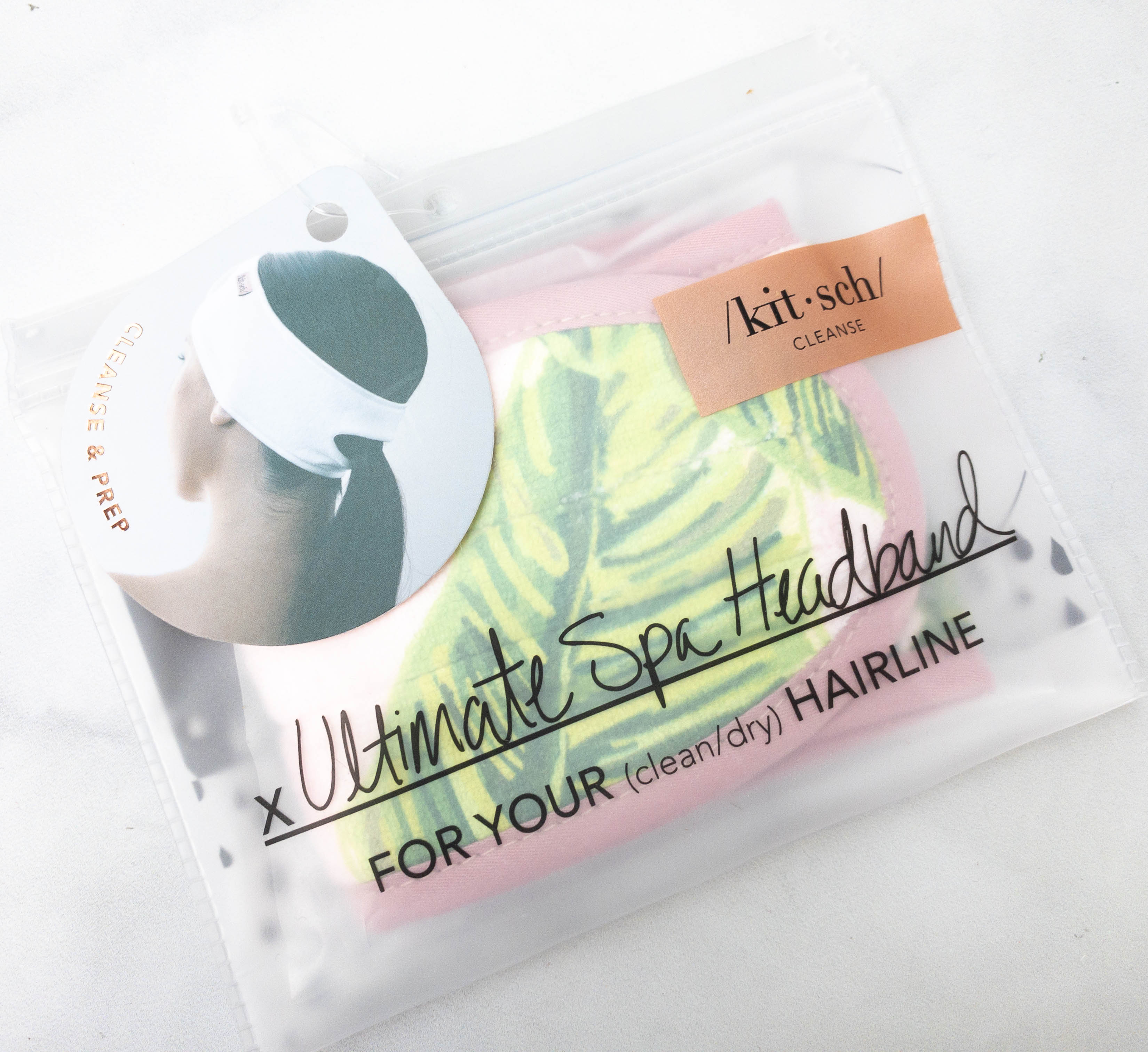 Kitsch Ultimate Spa Headband ($11.19) They also included this cloth headband in the box, and it came in a reusable pouch.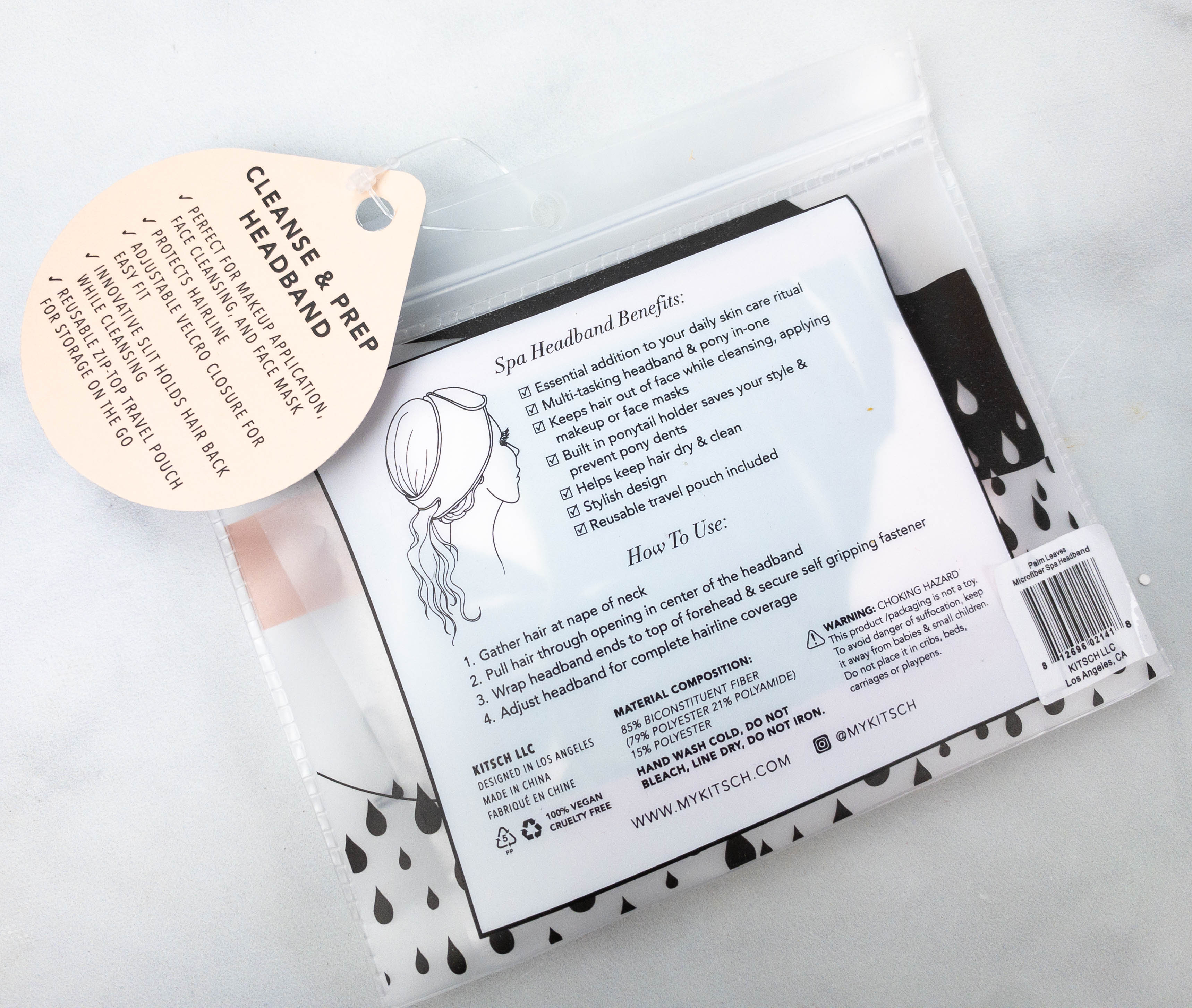 This headband is a great help when applying makeup and even skincare. It keeps my hair away from my face as I apply the products.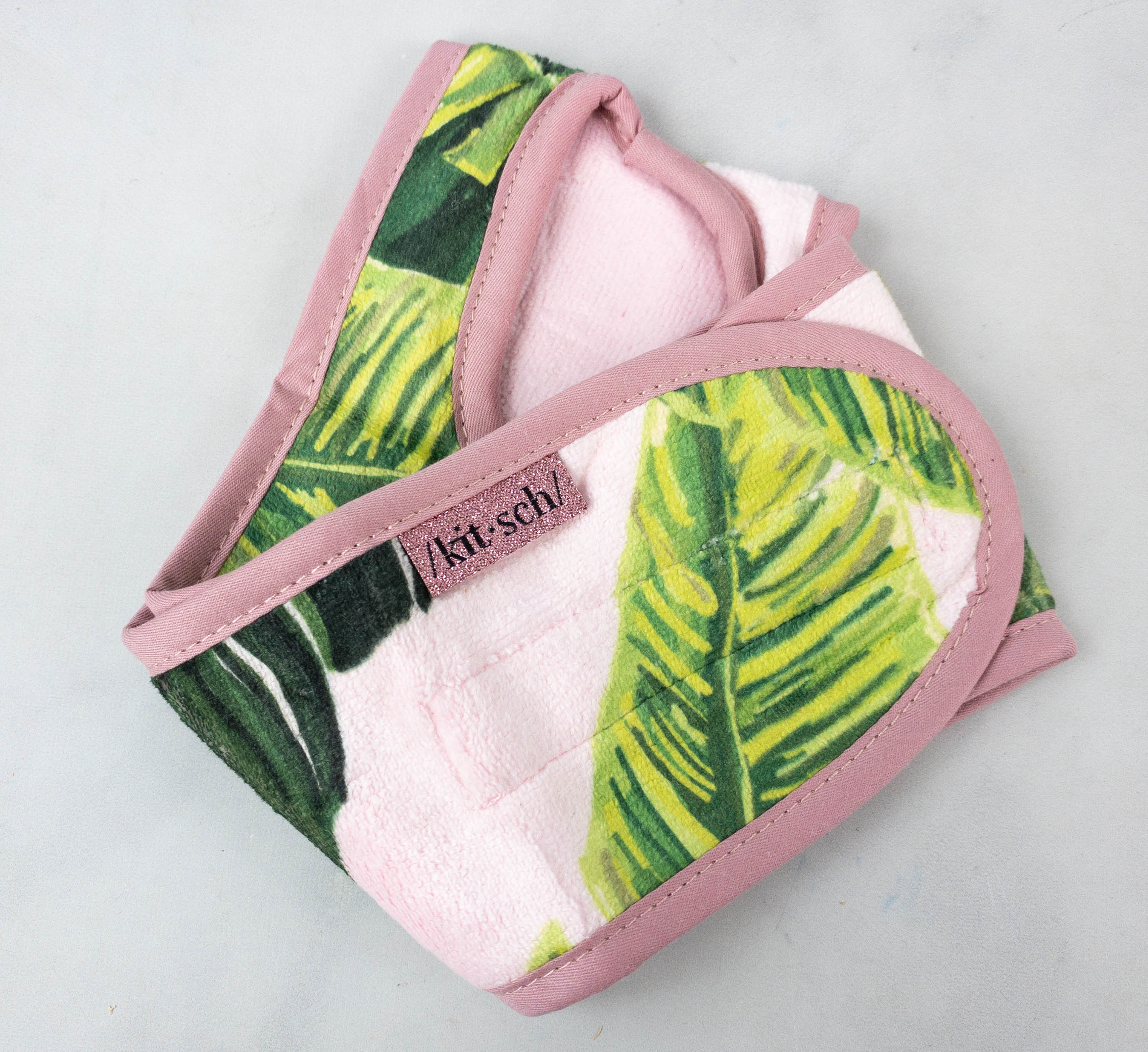 It features a leaf pattern and a pink lining, which gives me tropical vibes. Another thing I love about this headband is that it doesn't tug on my hair and it's gentle on my skin as well!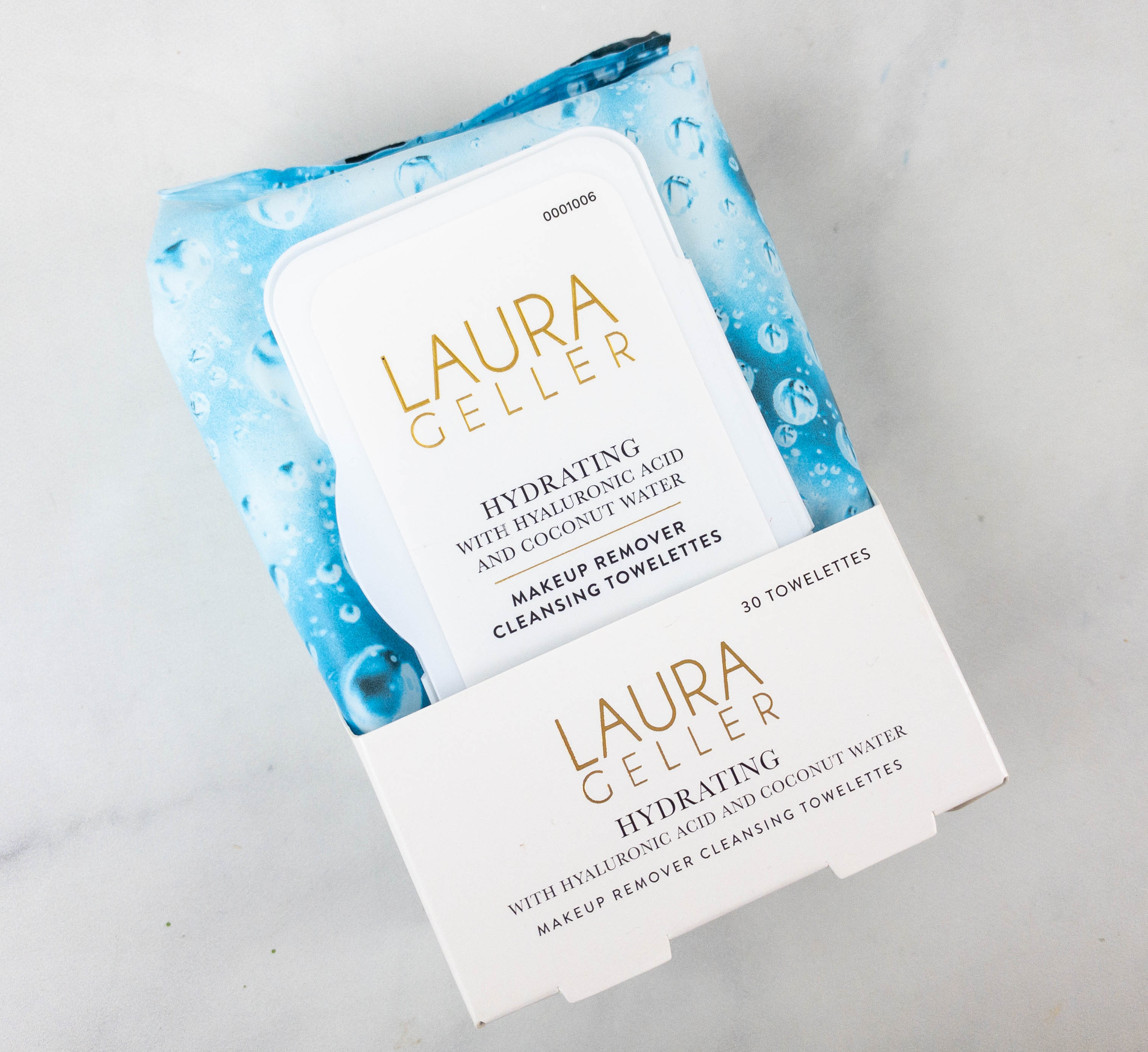 Laura Geller Hydrating Makeup Remover Cleansing Towelettes. Lastly, here's are cleansing wipes infused with hyaluronic acid and coconut water.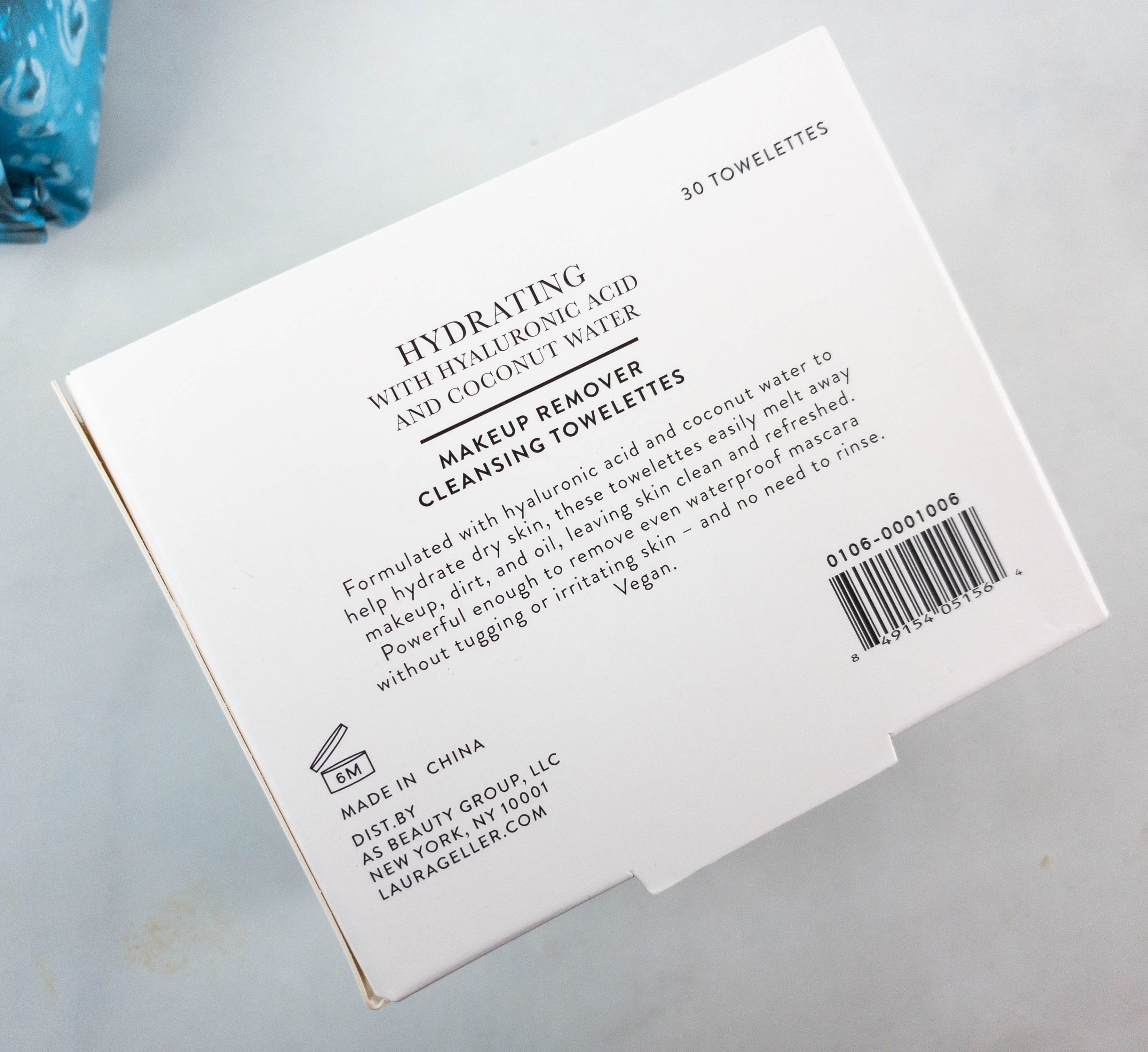 This pack contains 30 pulls, great for bringing on the go.
What's great about these face wipes is that they are biodegradable!
The wipes help remove makeup, dirt, and oil without leaving the skin feeling dull and dry.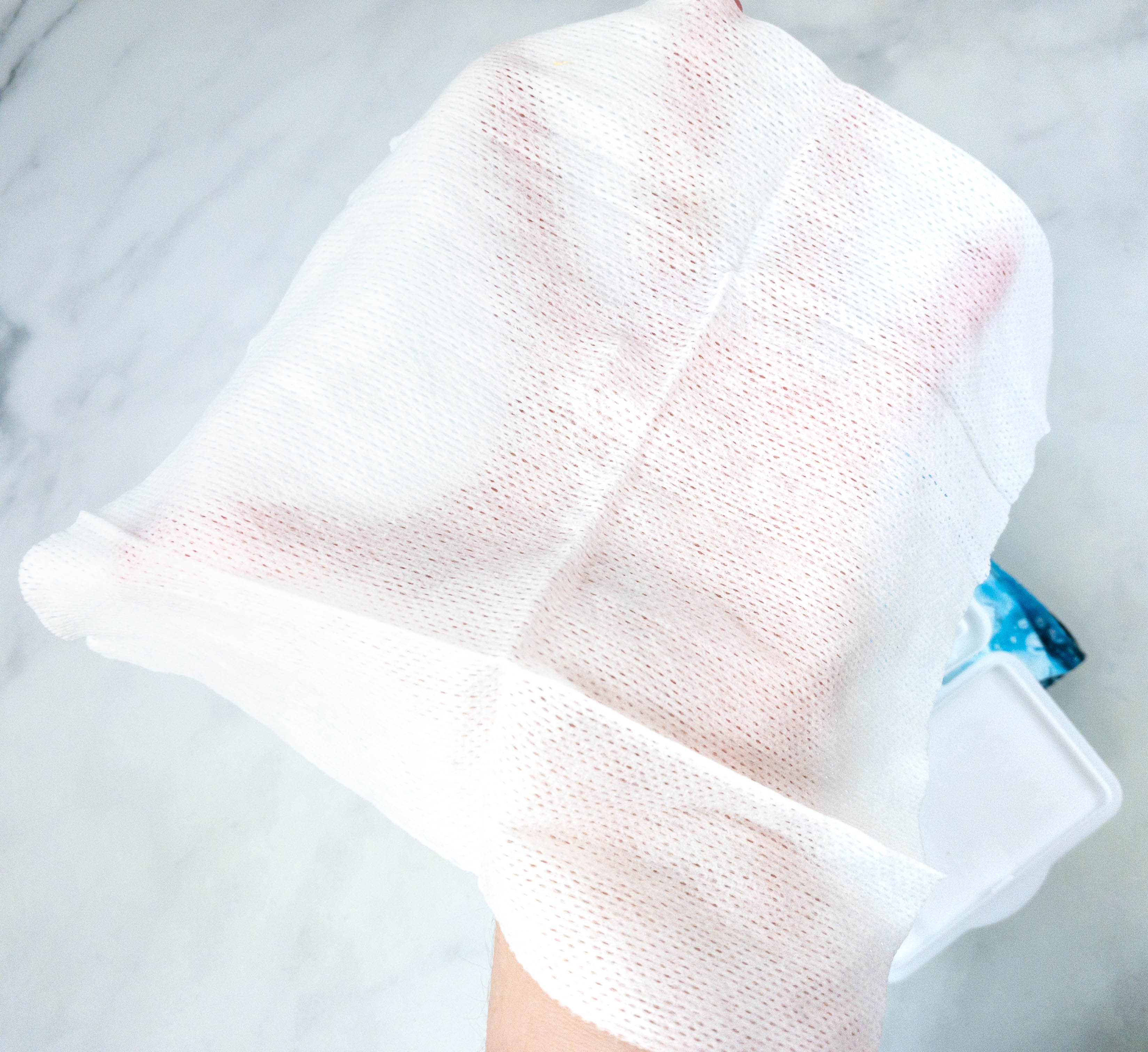 The towelette may look see-through but it actually has a decent thickness and it doesn't easily rip apart when I'm using it. It's nice and large – I only need one!
It's another fun Beachly Beauty Box, packed with skin-friendly items and a lot of beach vibes. Most of the items this month are scented, including a handcrafted soap and a sea salt scrub. There's also a pack of makeup remover wipes that gently remove impurities from the skin, and a beauty balm that helps keep my skin well hydrated. I appreciate the inclusion of the spa headband as well. It's travel-friendly and it's useful whether I'm applying skincare or doing my makeup. All in all, this box made my beach-loving heart happy. If you also want to get beach-themed beauty items no matter what season, this subscription fits the bill!
What do you think of the Beachly Beauty Box?