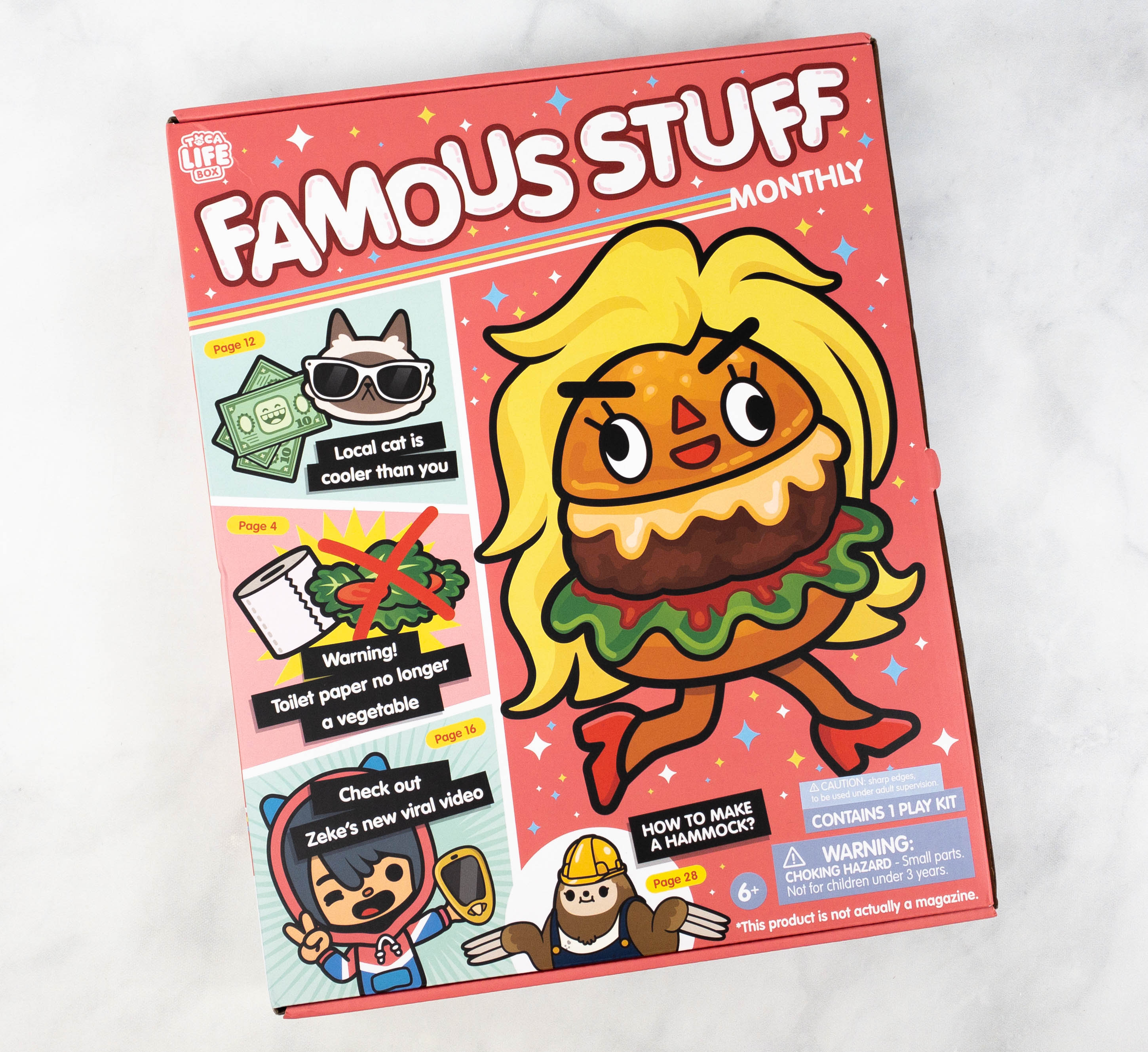 Toca Life Box is a monthly subscription box for kids focused on creative and independent play for kids! Each themed box includes DIY activities, as well as games and other rare items to help spark a child's imagination. It's ideal for kids ages 6-11, but can be enjoyed by imaginative kids of any age as well. A monthly subscription is $19 (+$4 for shipping + tax) every month. You can also get an annual pre-paid subscription for $180, which brings down the price of each box to $15 (+$4 for shipping each month + tax).
It features characters from Toca Boca, a fun app for kids where they can explore eight different in-game locations and interact with different characters. The box is from the same makers of Sago Mini Box – a super popular subscription for preschoolers!
DEAL: For a limited time only, get your first box for just $15! Use the coupon code TLBTS21 at checkout.
OR Get 10% off your first box or entire Annual Plan! Use coupon code TLBAFFILIATE10.
This month's Toca Life Box is HAIR SALON! Just like that app, but IRL!
This month's box design resembles a magazine. At the lower back part, there's a list of all the items inside.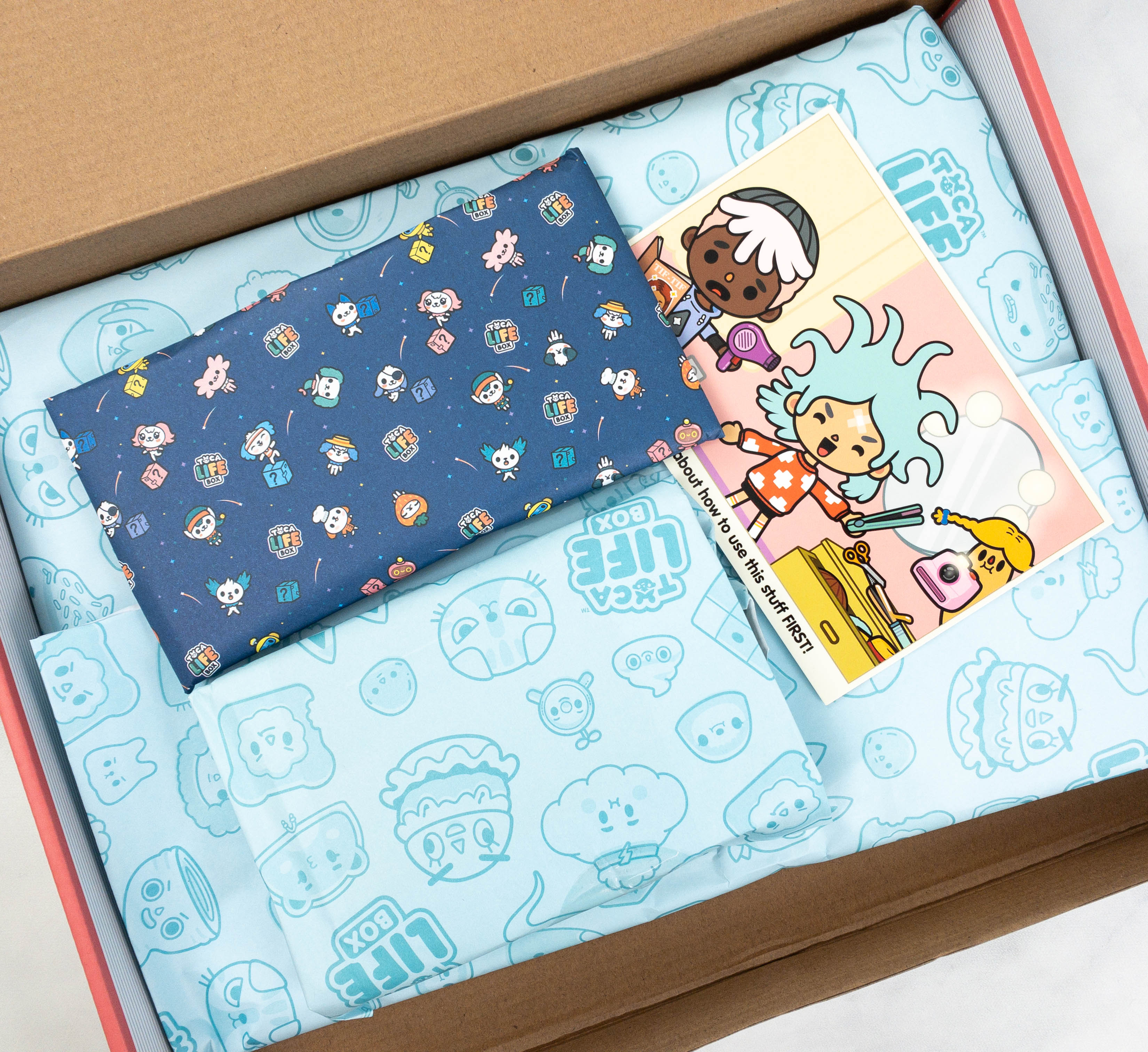 The items were wrapped in paper so they look like blind bags.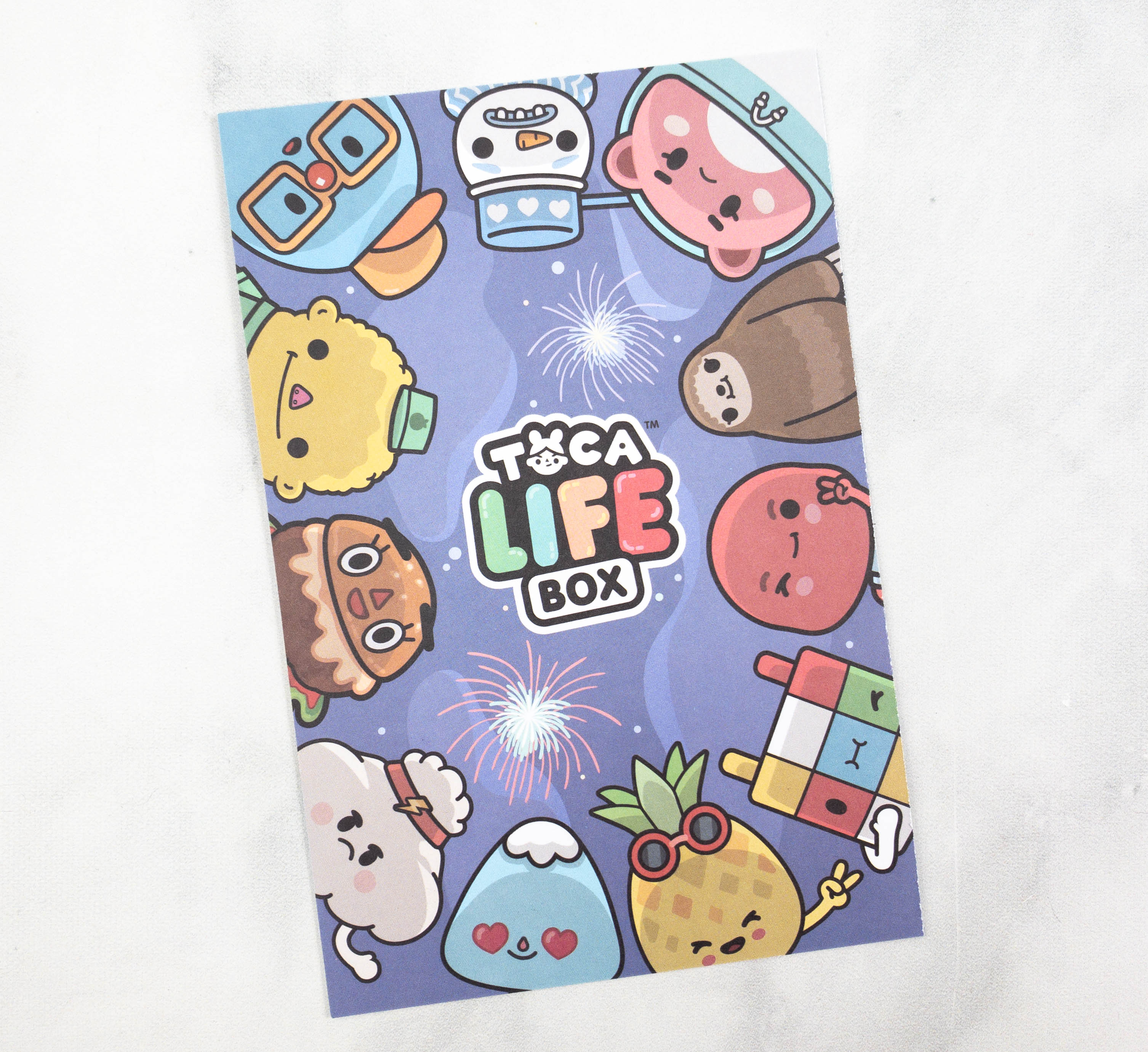 Here's the TocaLife box card!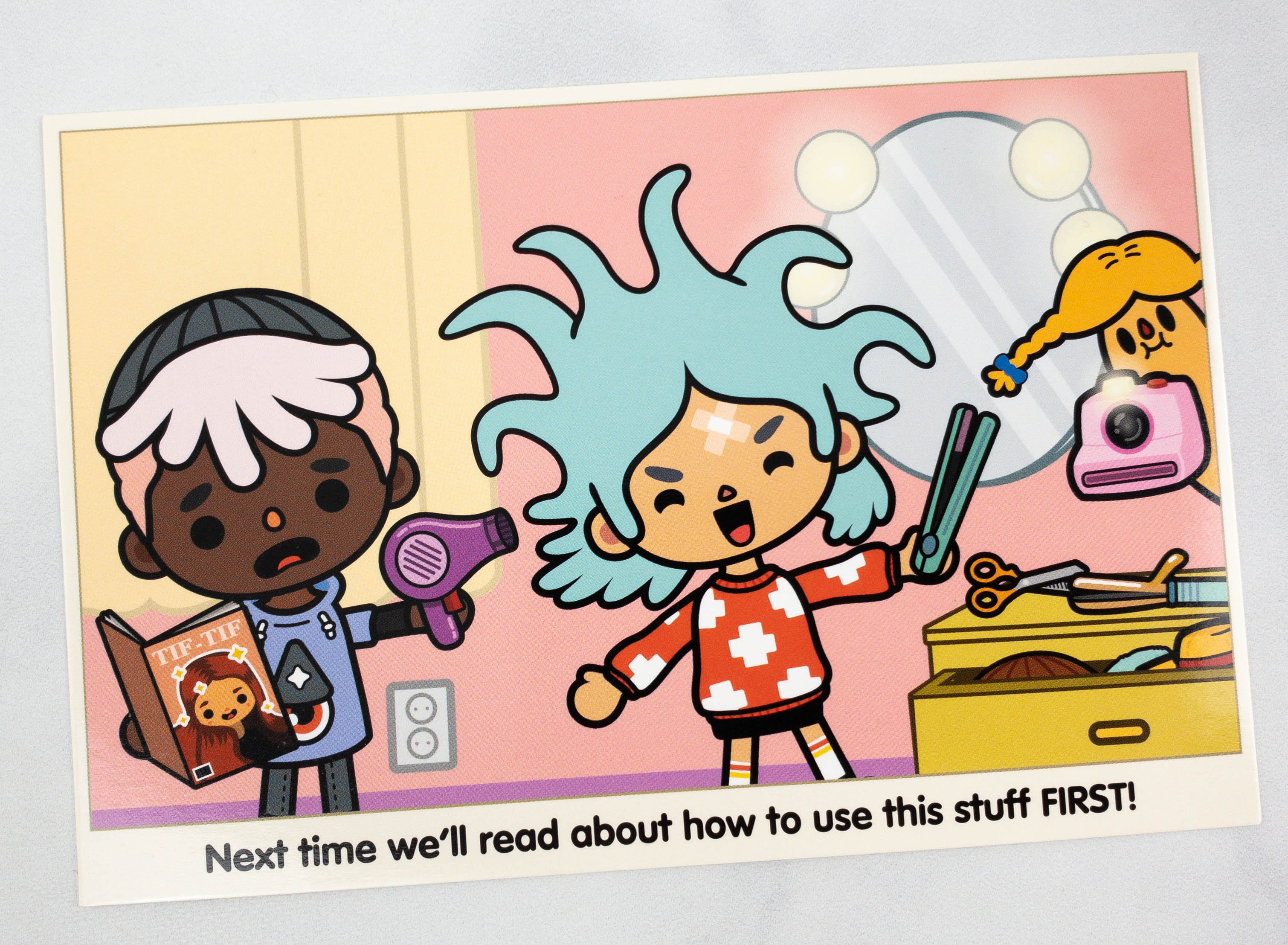 The box also includes a post card.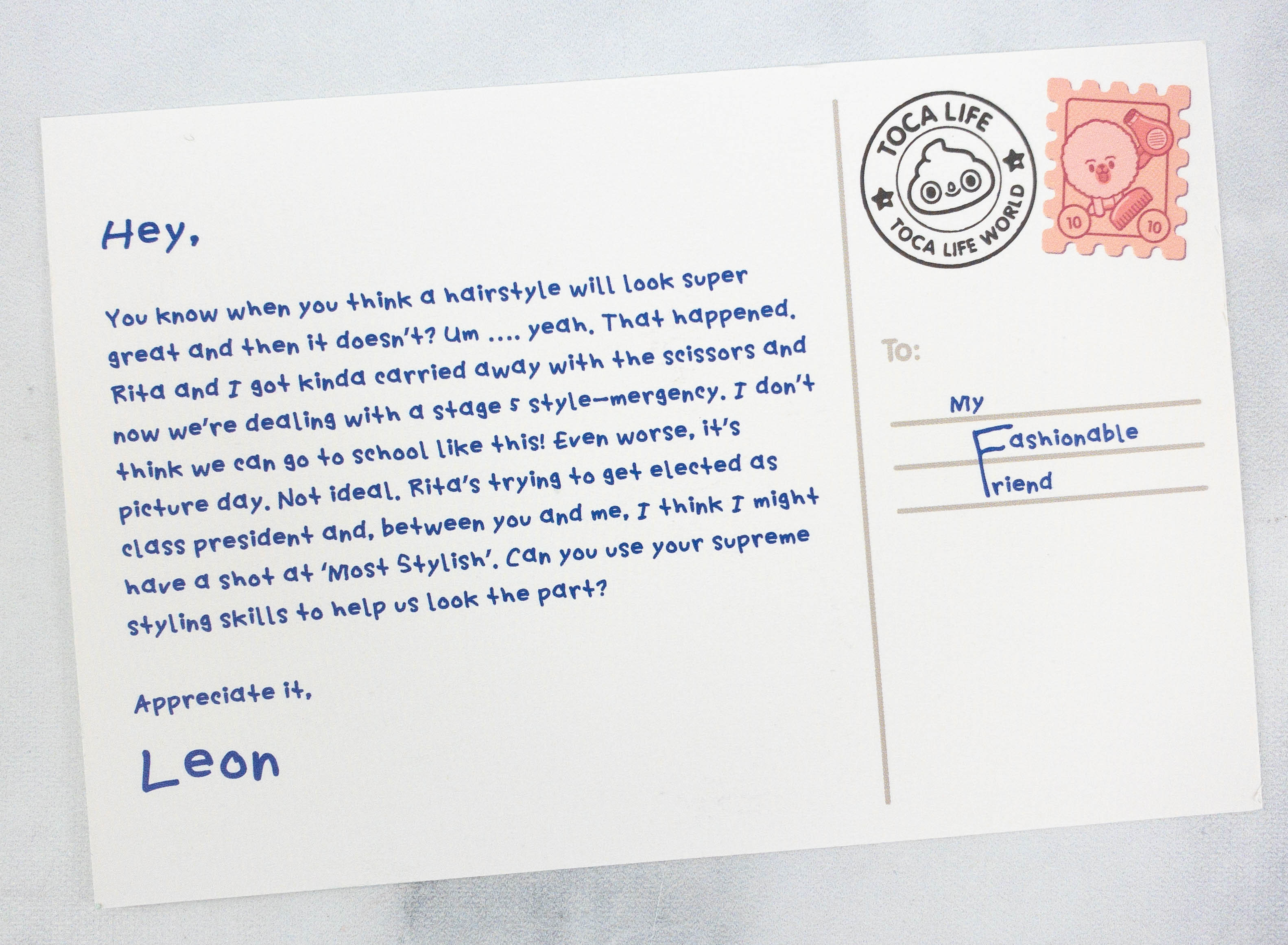 At the back is a message from Leon, and it is addressed to his fashionable friend.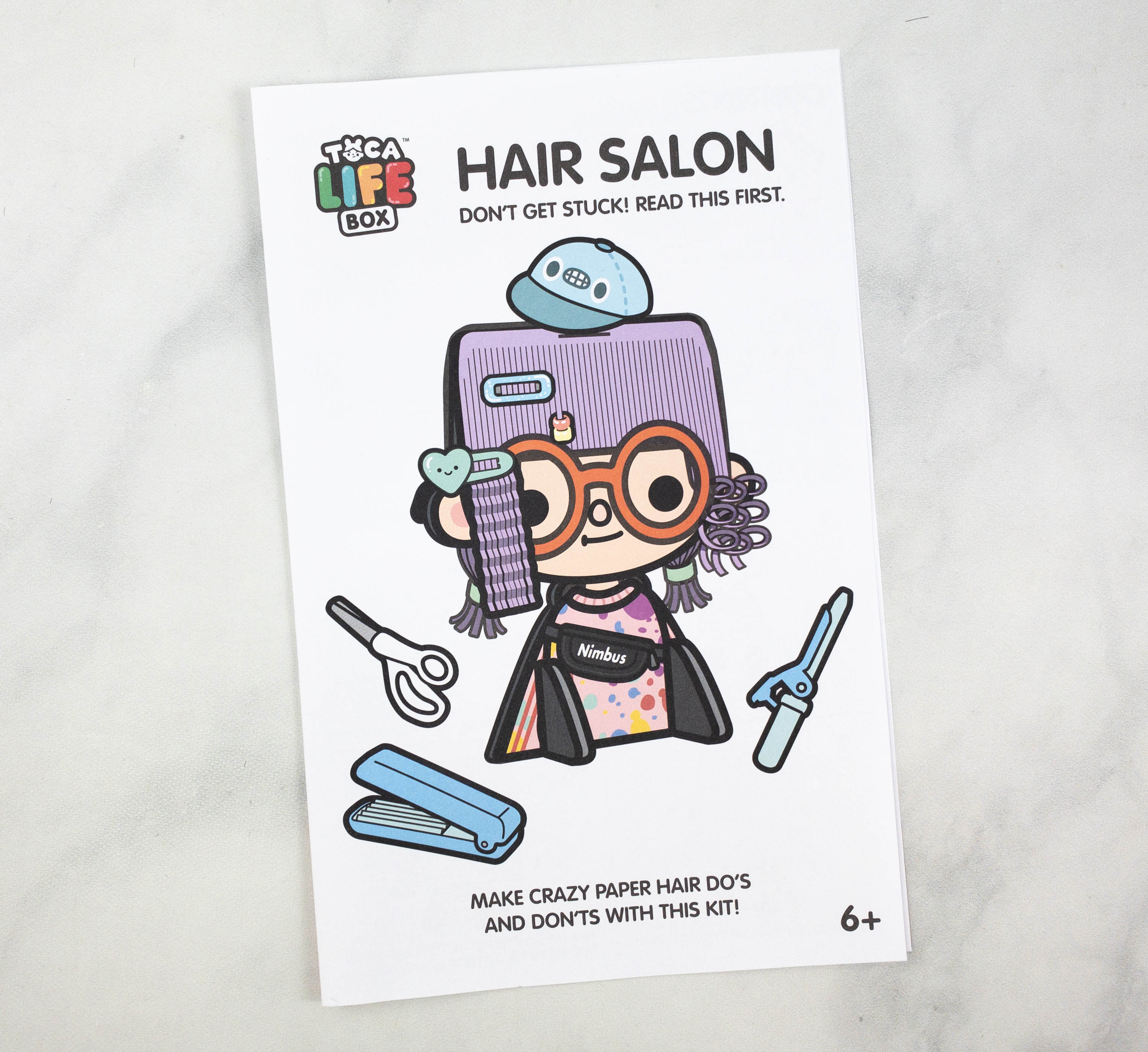 This booklet contains all the information about this month's activities.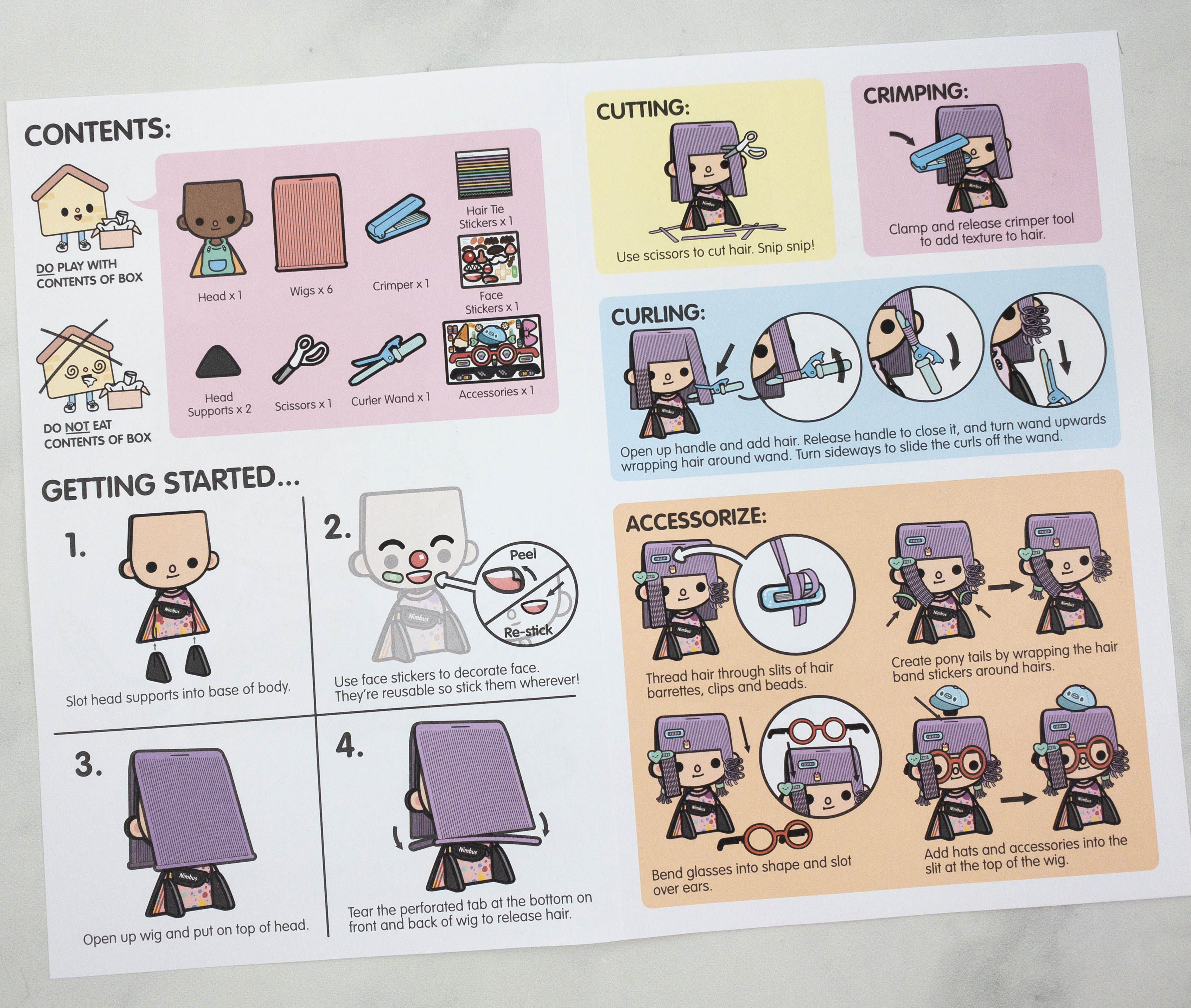 There's a list of the box contents along with cute illustrations. There are also instructions and reminders.
Another card featured different Toca hair styles!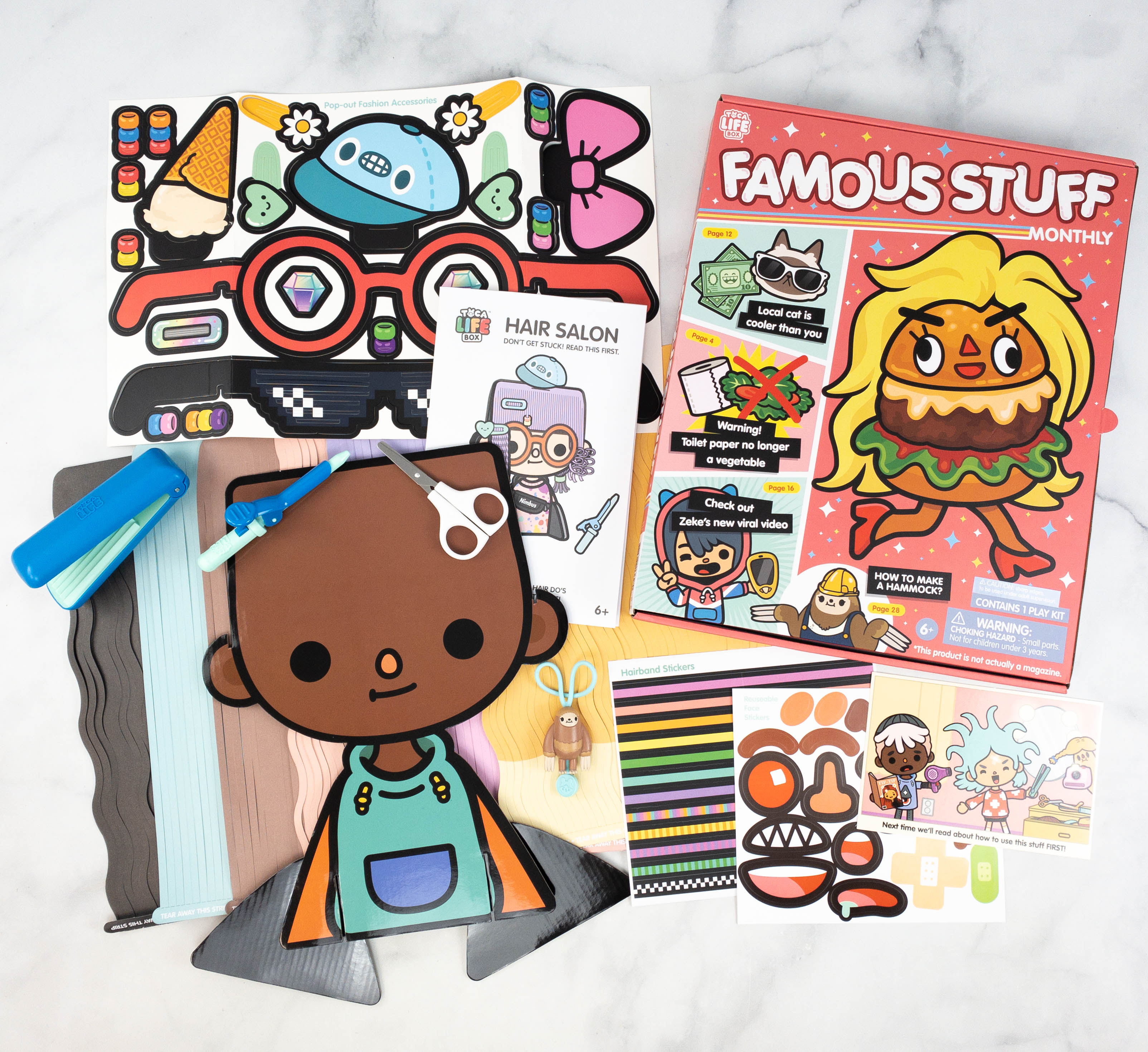 Everything in the HAIR SALON box!
Cord Charm. The cute charm features a sloth!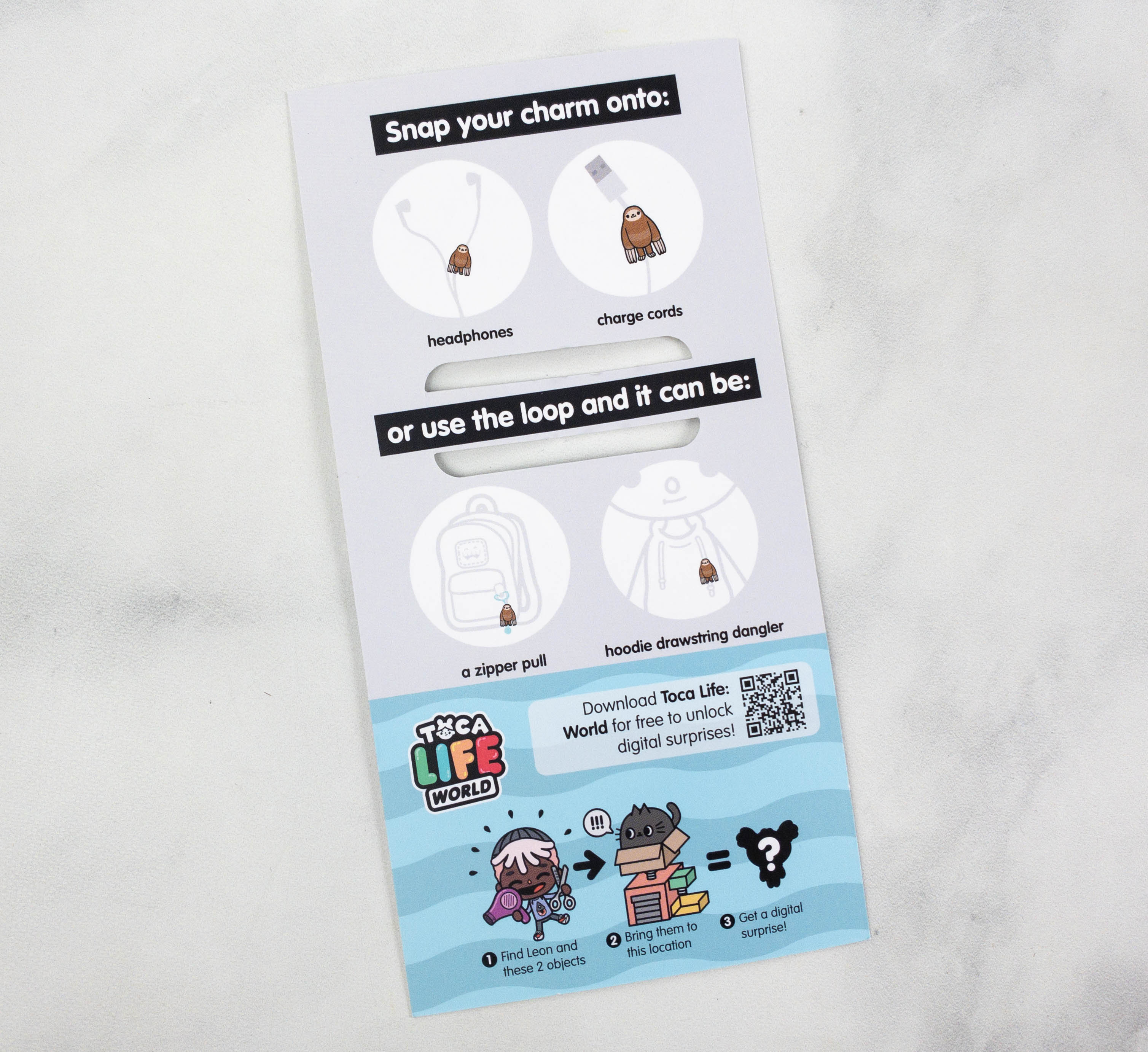 According to the packaging, it can be attached on headphones, zipper pulls, and even on a hoodie's drawstring! You can also unlock digital surprises in the Toca Life: World app!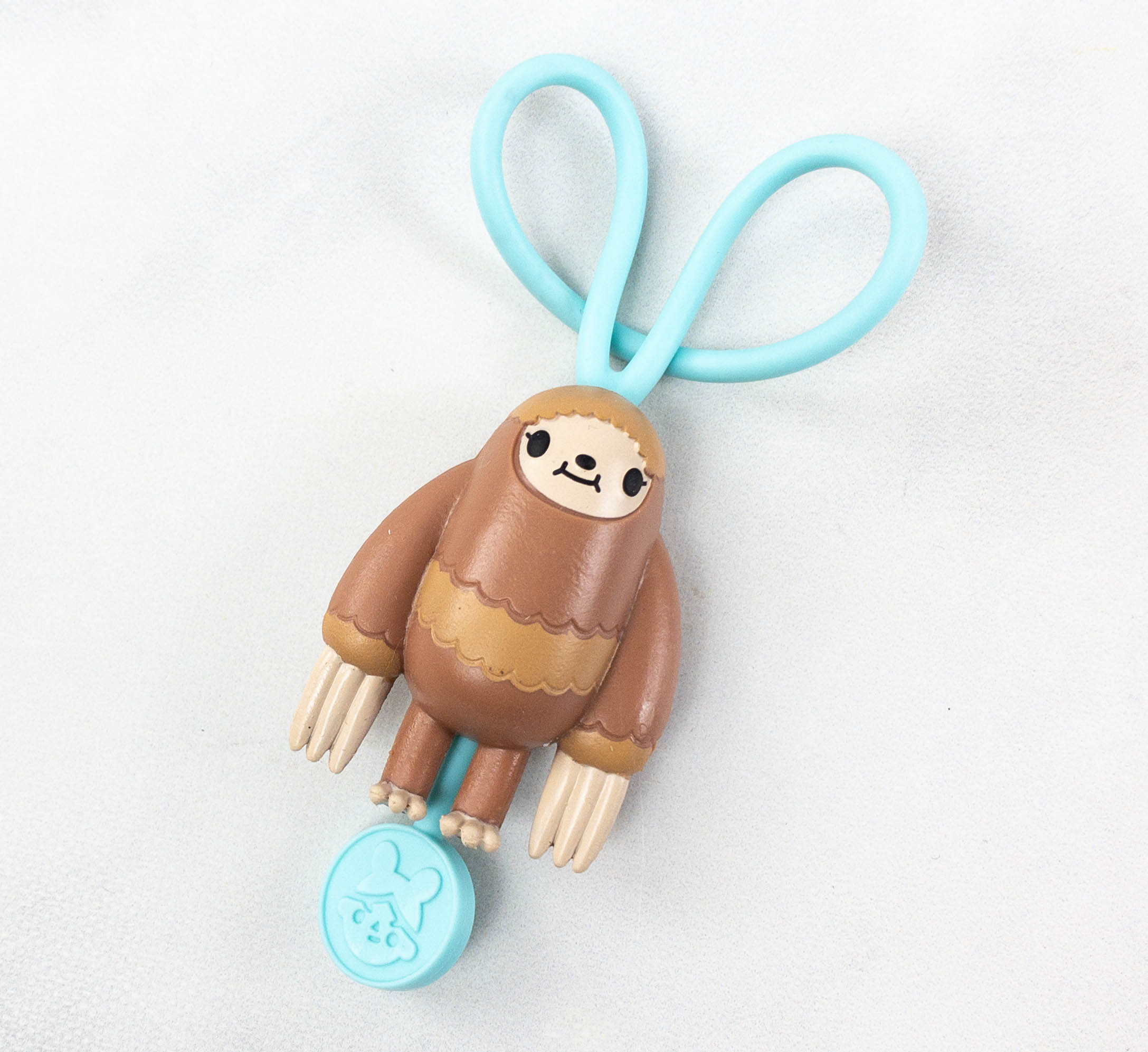 Here's a closer look at the charm! It's adorable!
At the back is a loop that allows the charm to be attached wherever you want it.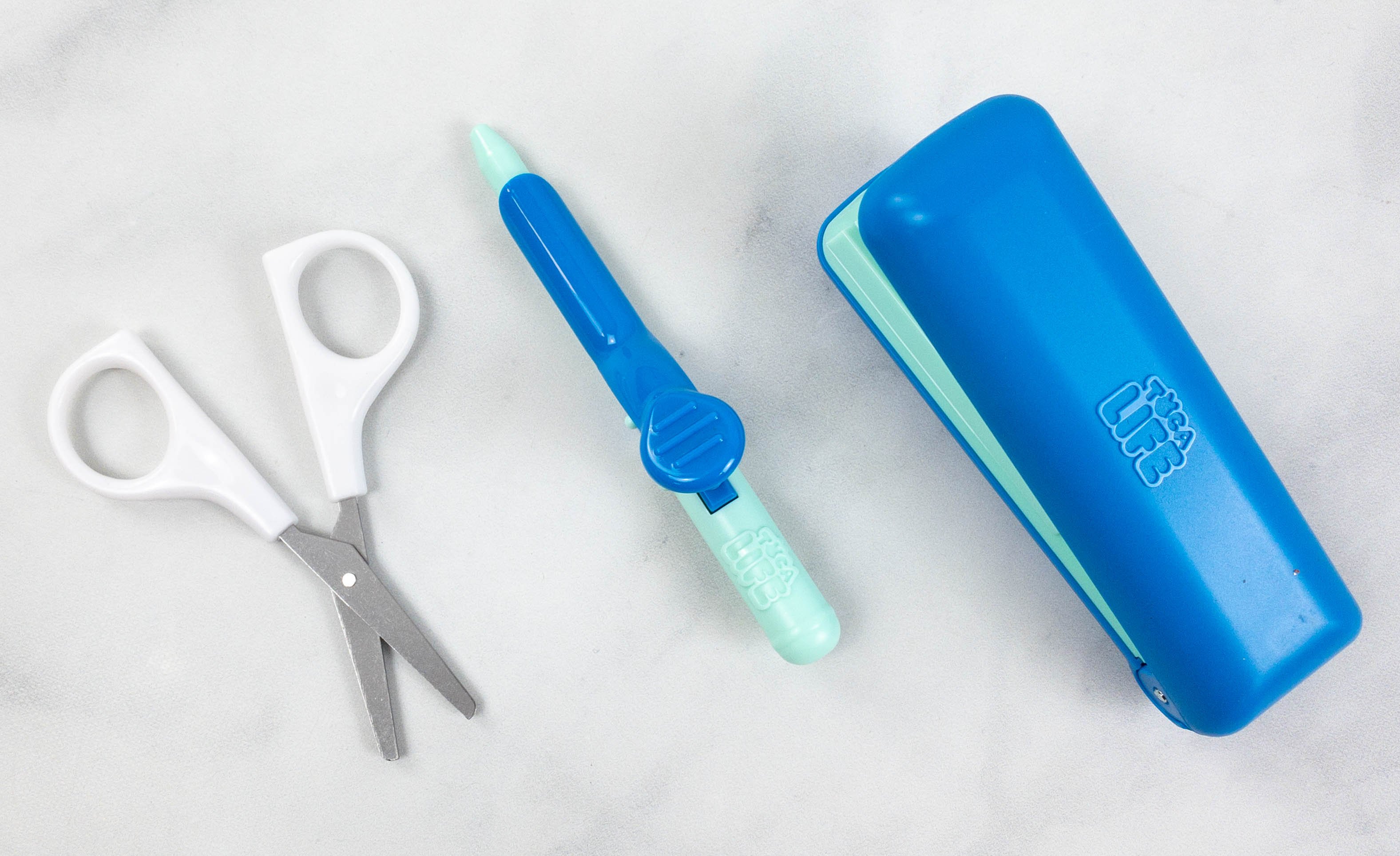 The box also includes scissors, a curling wand, and a hair crimper.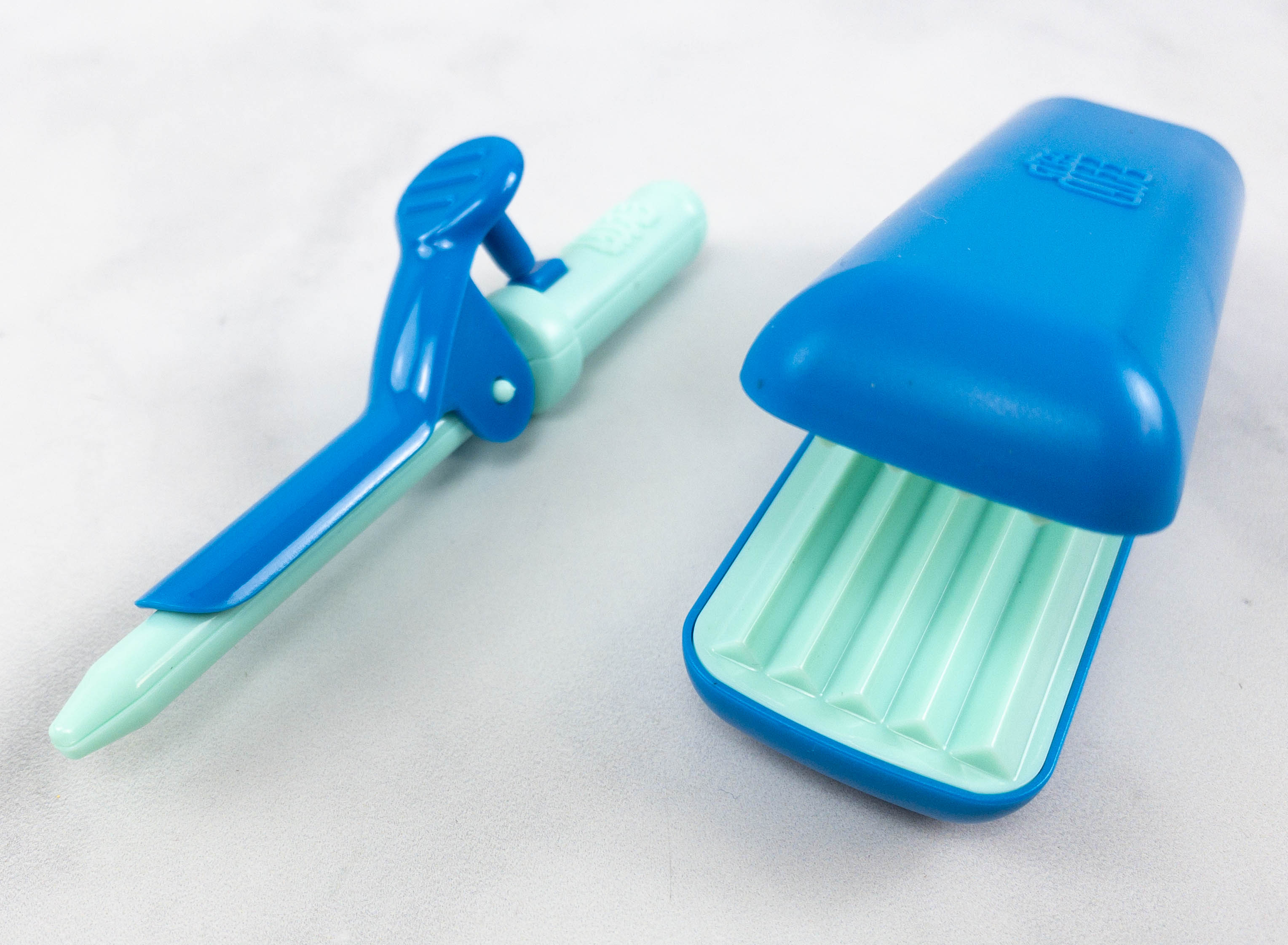 No worries because the curling wand and hair crimper are safe for the kids as they don't actually need heat to work.
Here's this month's Toca Boca character, Leon! Aside from the character cutout, my kids received accessories that can be used to style the character.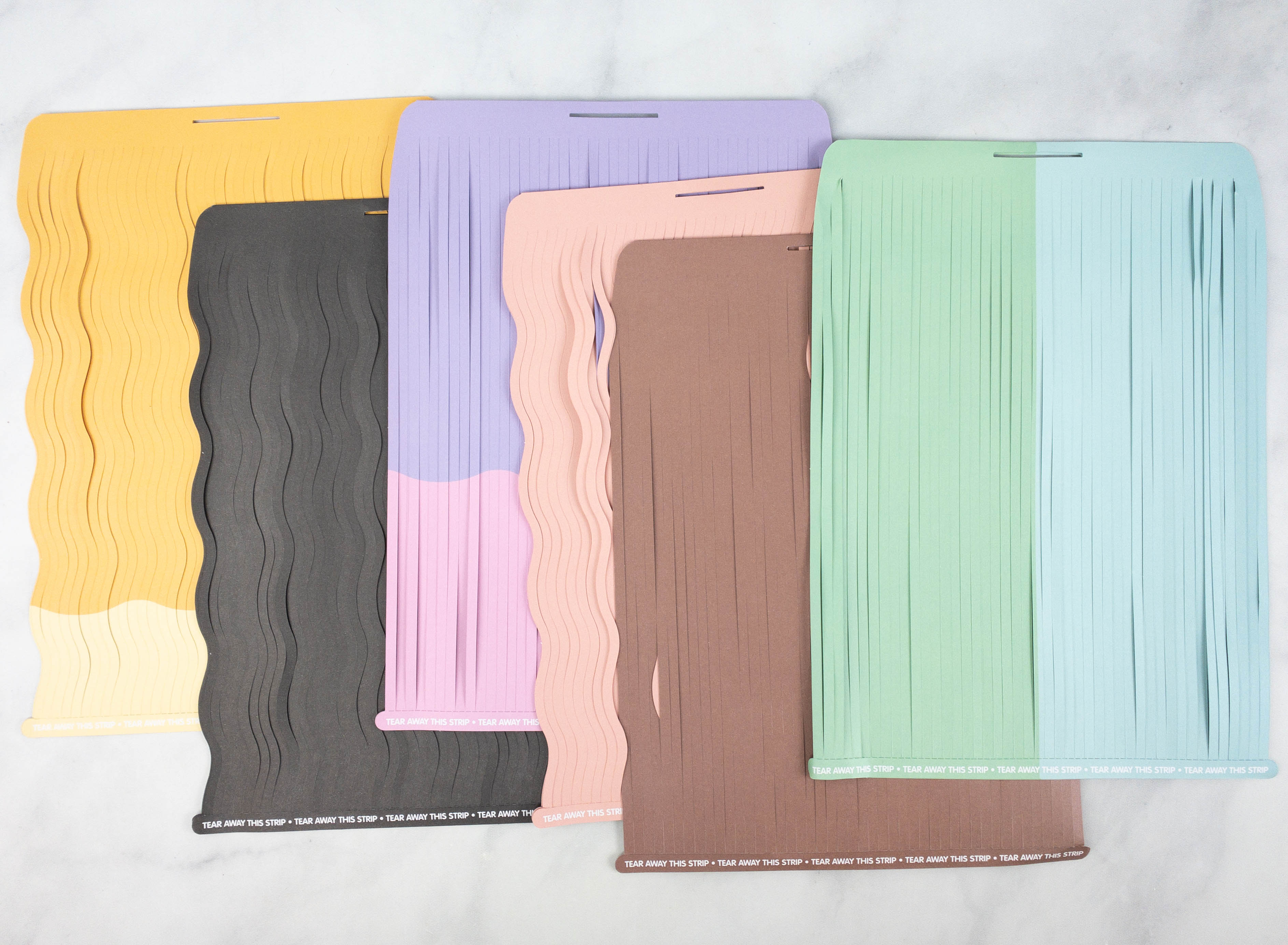 Of course, there are also 6 paper wigs in different colors. So many choices and possibilities!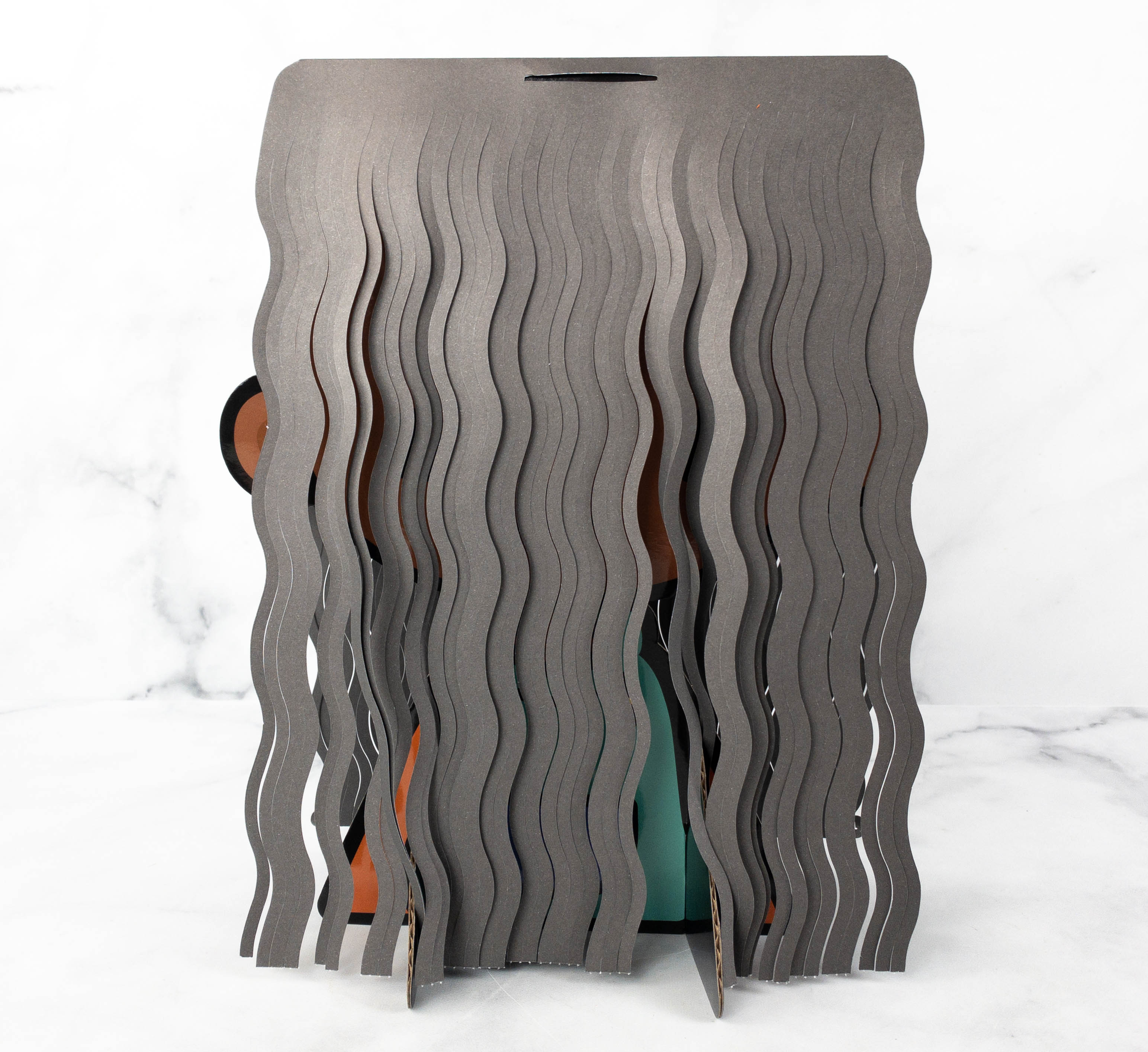 The first step is to put the supporting base on the cutout and then put your chosen wig color.
Leon is ready for a makeover!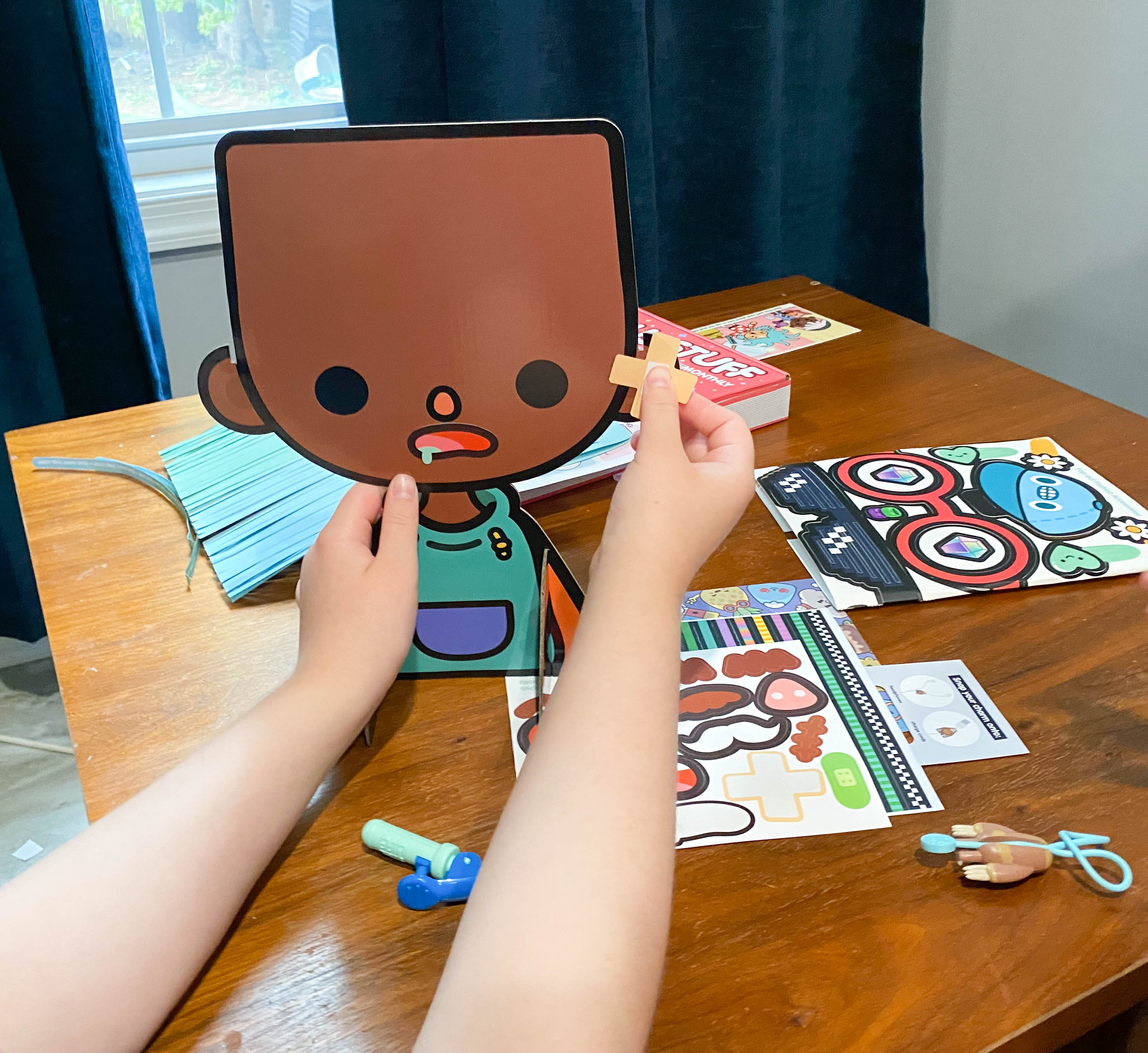 My daughter also used the stickers to decorate the face. What's great about these stickers is that they are reusable and repositionable!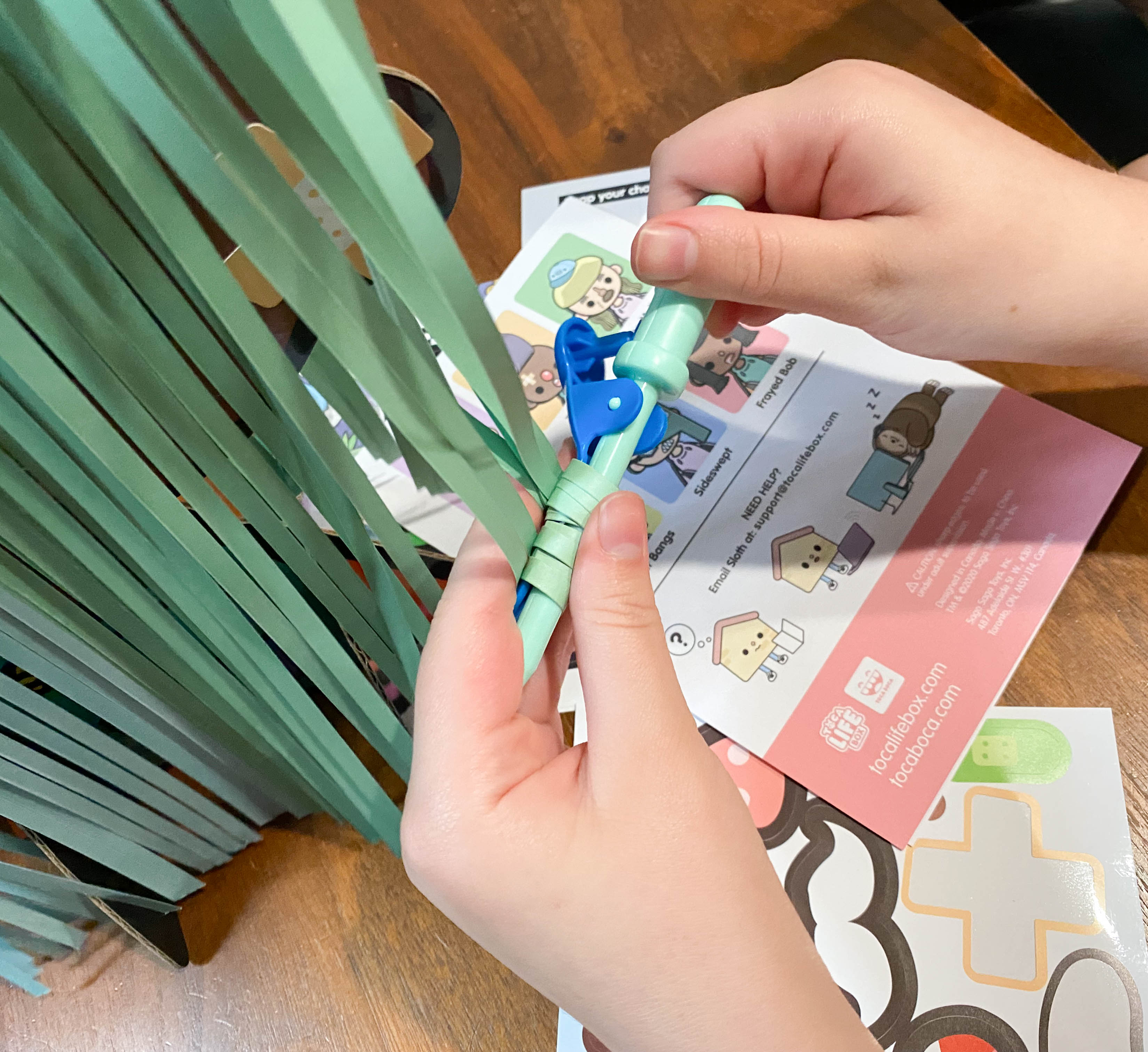 Now, it's time to work on the wig!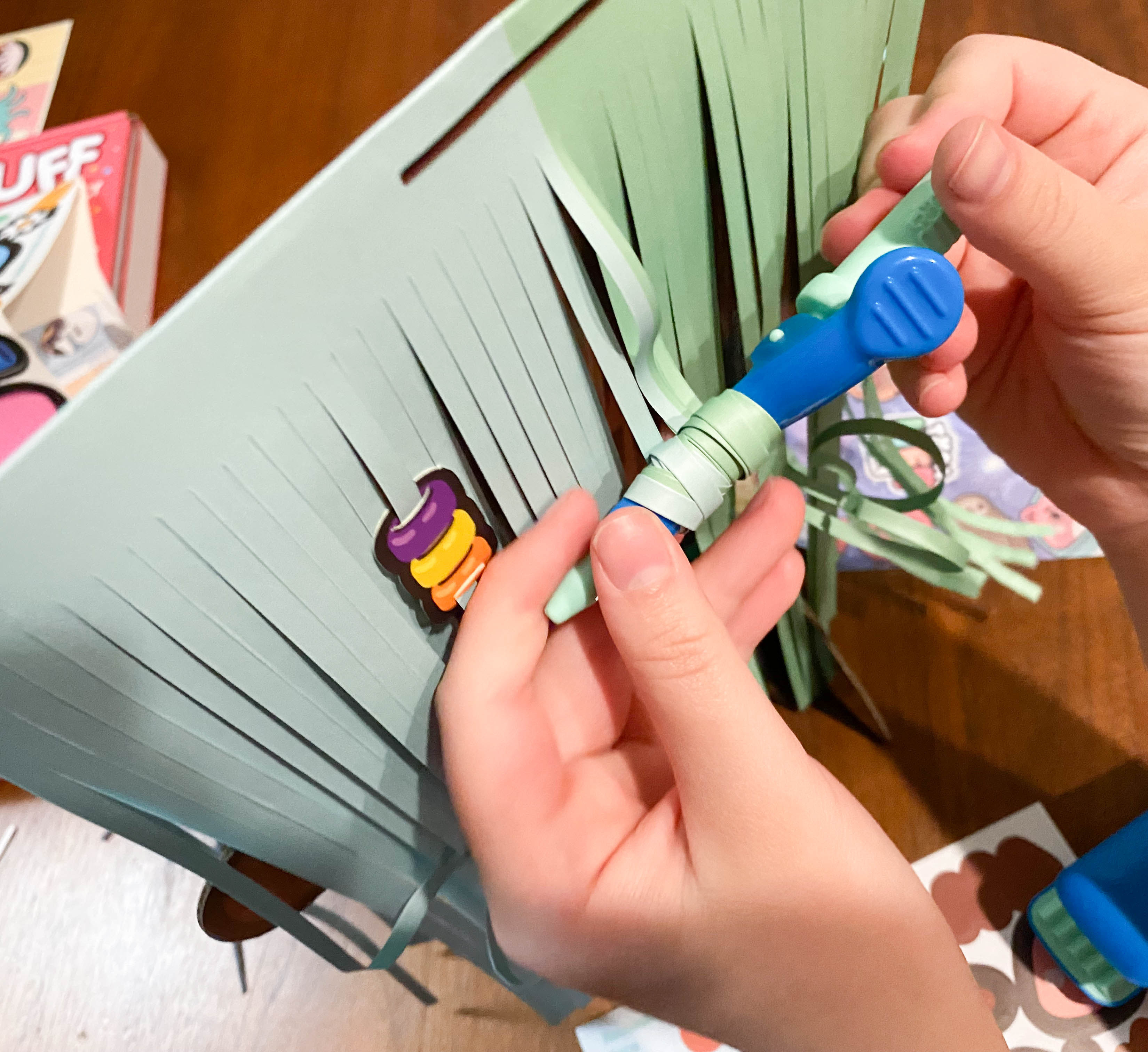 My daughter cut the front middle part to give the character brand new bangs!
She also trimmed the sides.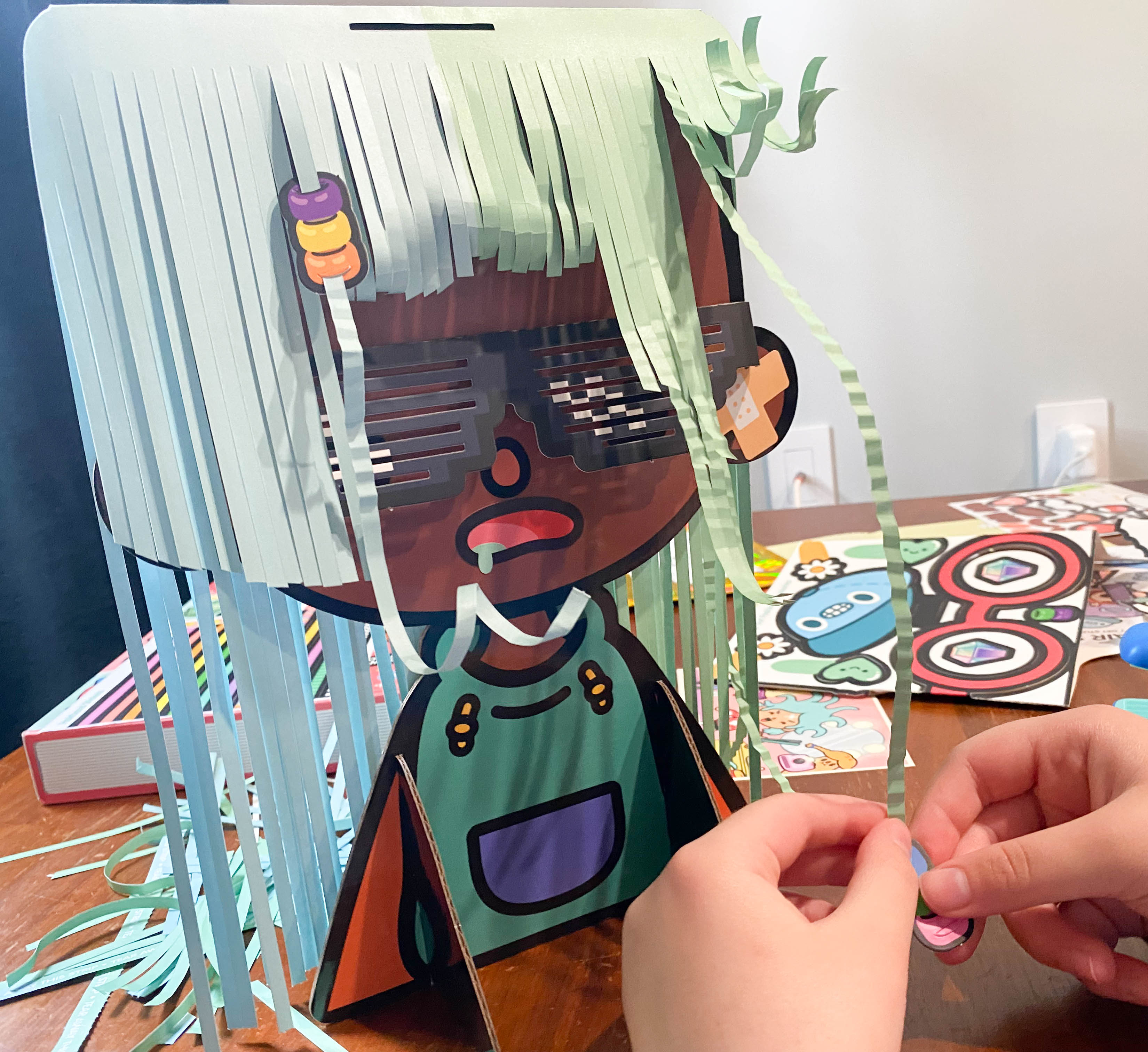 The paper crimper provided cute folds on every strand of hair.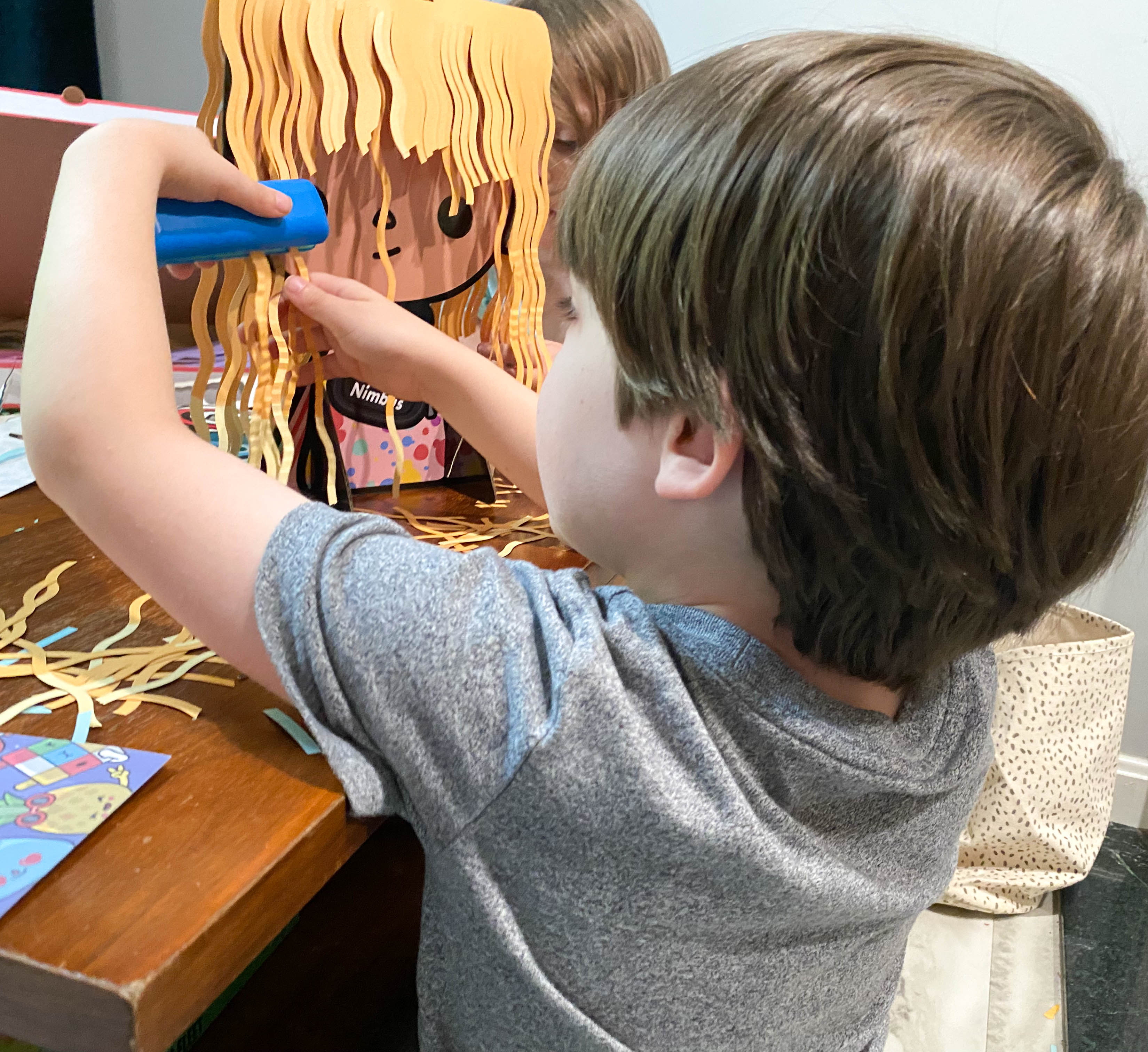 My son also gave it a try and he decided to use the yellow paper wig!
Here's another creation by my kids! They used hair ties on the lavender colored paper wig and it turned out really cute.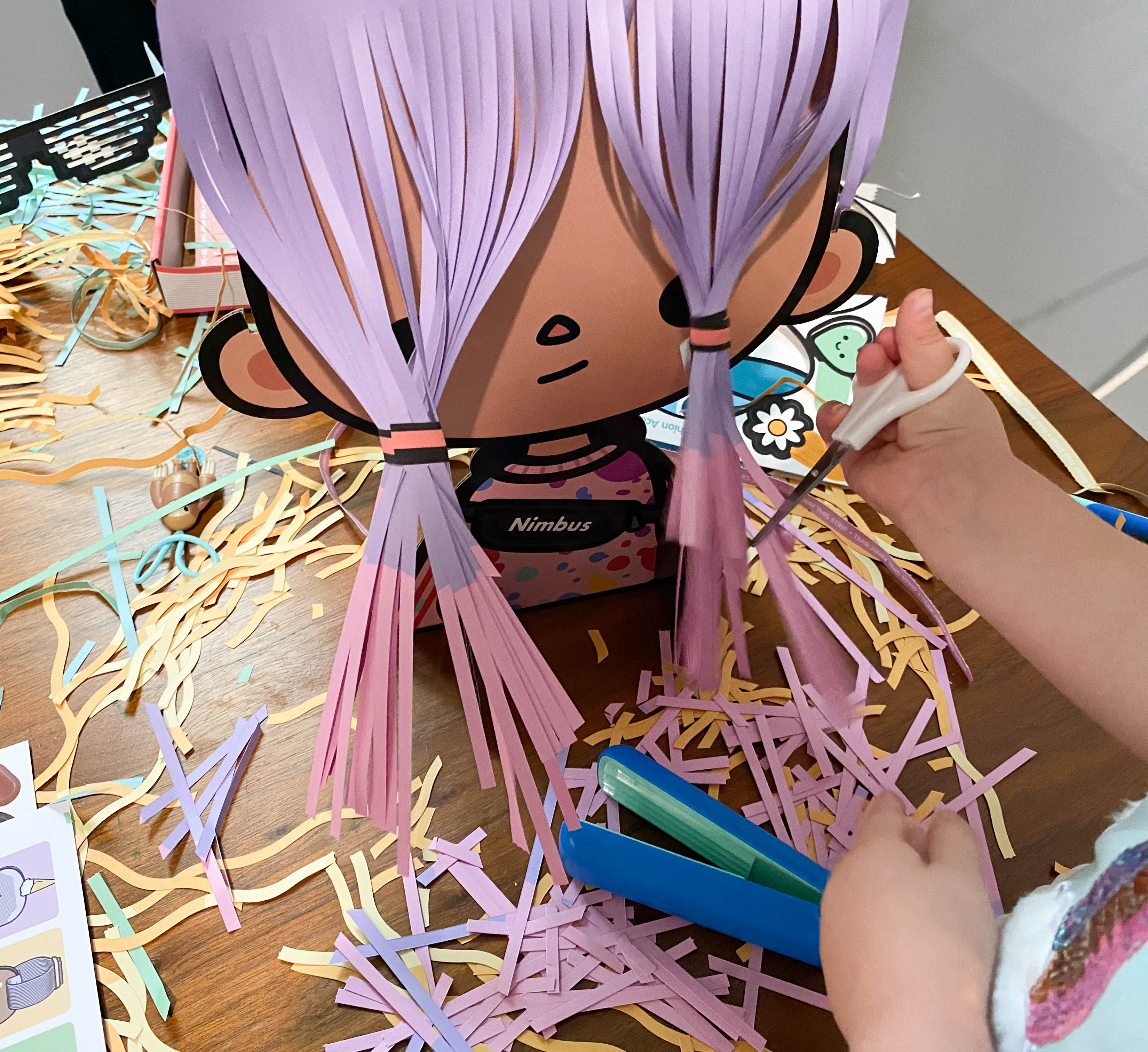 My kids had so much fun customizing the wigs!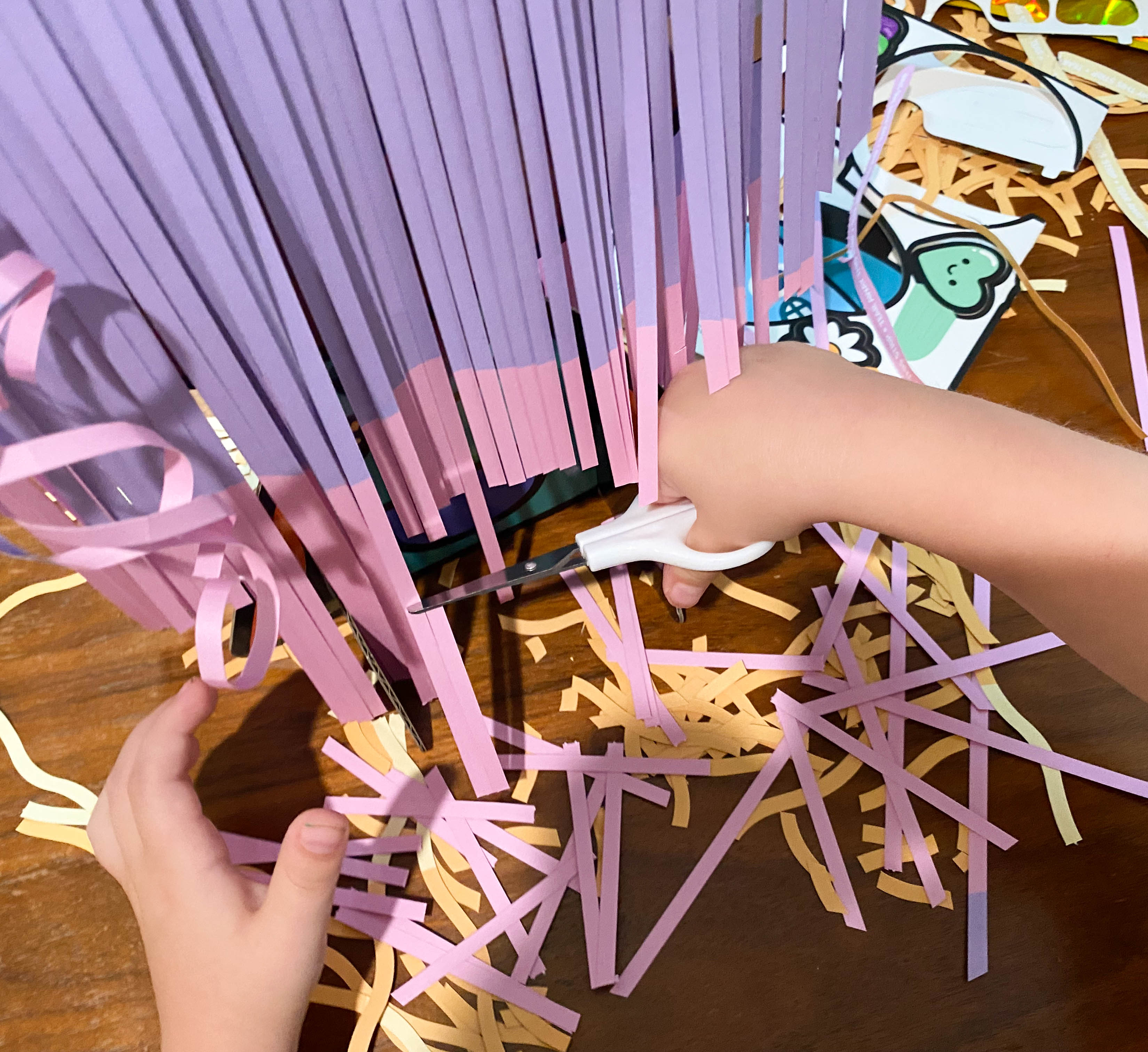 Just a few more trims and this character is good to go!
Adult supervision may be required for younger kids when using the scissors.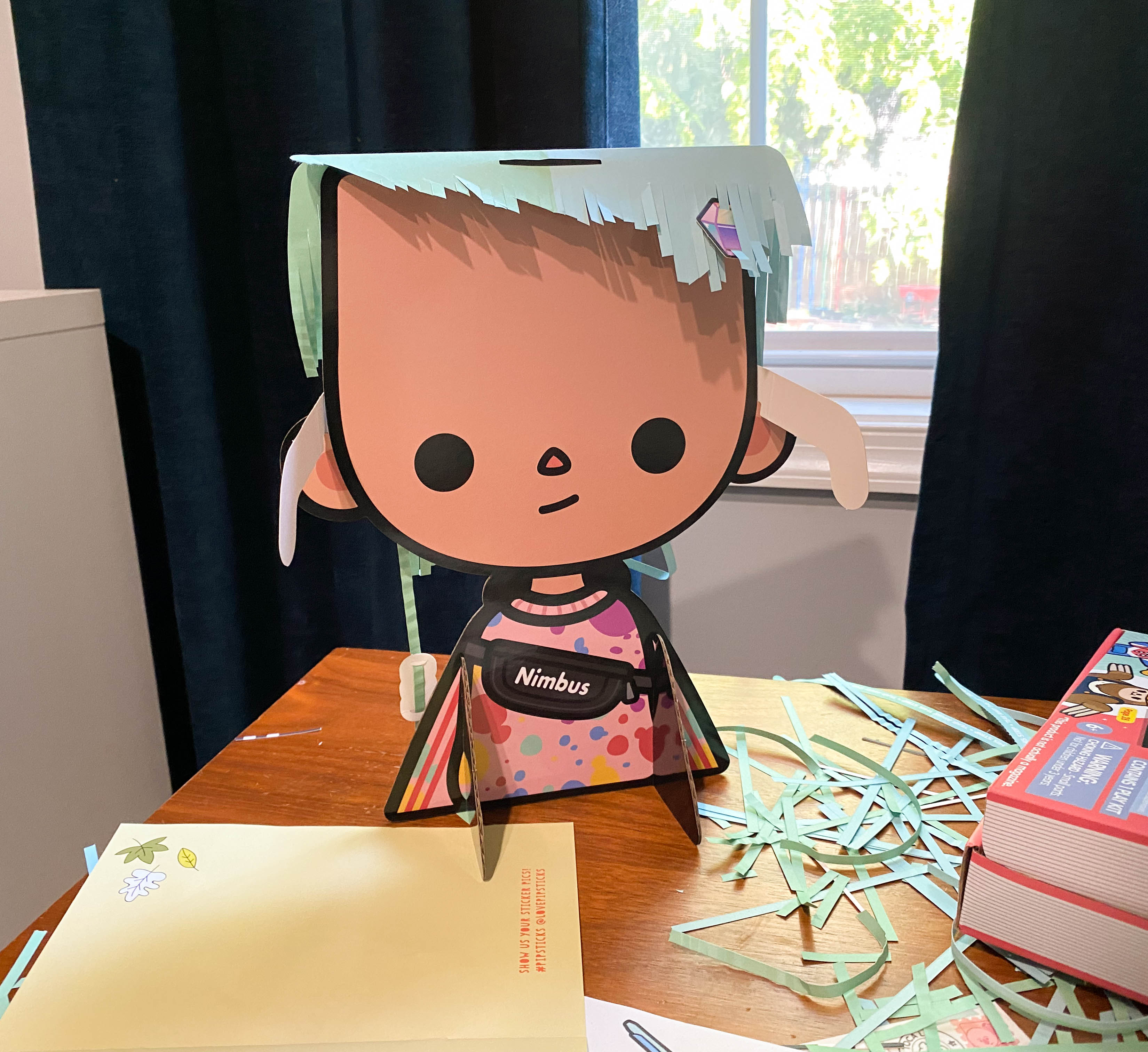 They can follow the provided hairstyles on the card but they can also be creative and make their own.
My son also did a great job! He even added a nice pair of glasses to make Leon look cooler!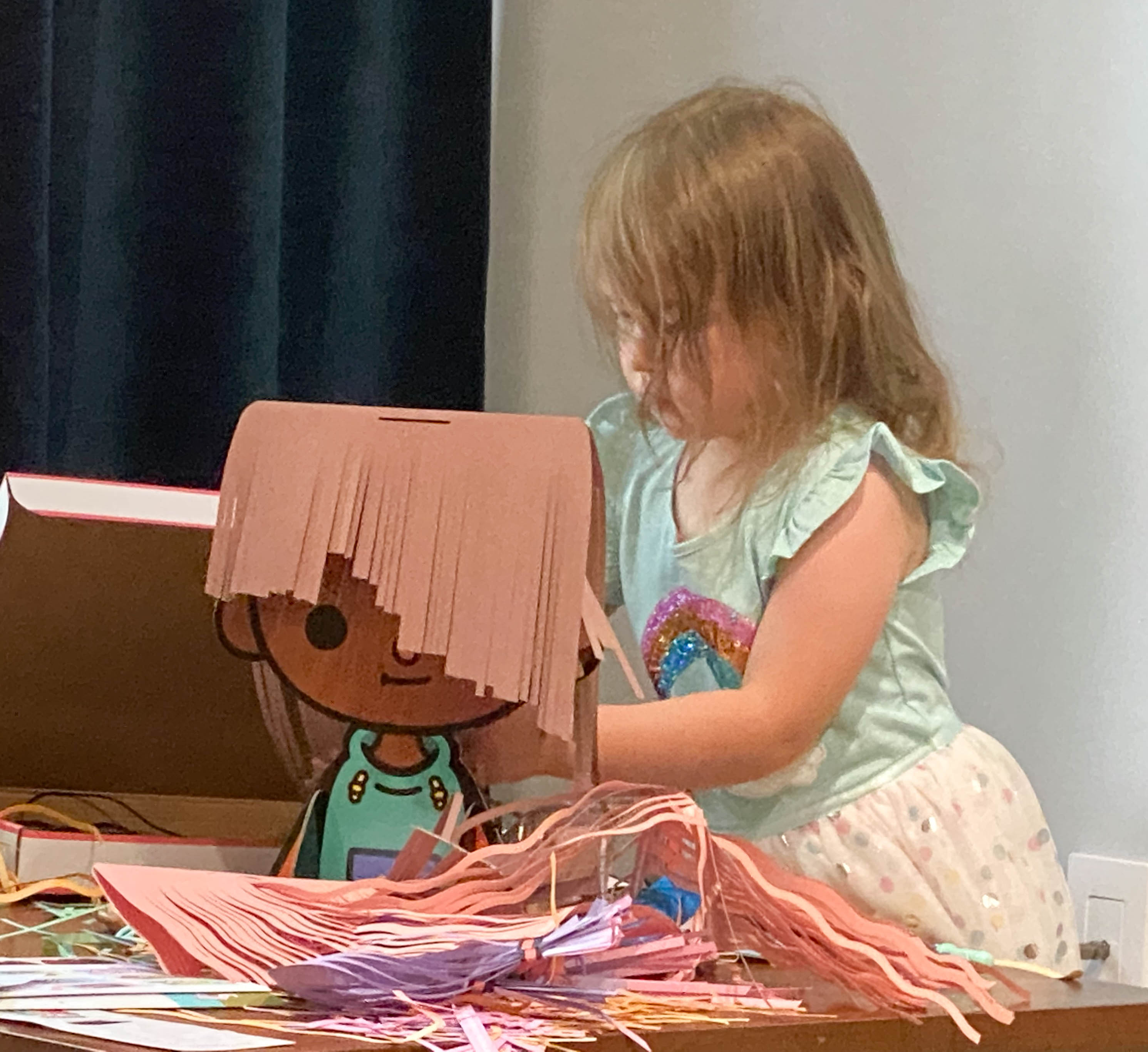 My youngest has another style in mind. She loves this hair salon themed pretend play activity!
It's another fun box from Toca Life! The Hair Salon themed box included a Leon cutout, colorful wigs, and cute accessories that allowed my kids to create different styles. They definitely enjoyed pretending like they're a professional hair stylist! This activity doesn't just keep kids busy, it also helps enhance their imagination and creativity. It's also nice that there are enough materials for siblings to share. It made sort of a giant mess, but it was super easy to clean up, and my kids (ages 3, 6, 10, and 12) ALL had a blast. Overall, this is an ideal subscription whether for Toca Life fans or simply for kids who love creative stuff! The activities are totally different every month and are just fun and creative without being on the too crafty side.
What do you think of Toca Life Box?