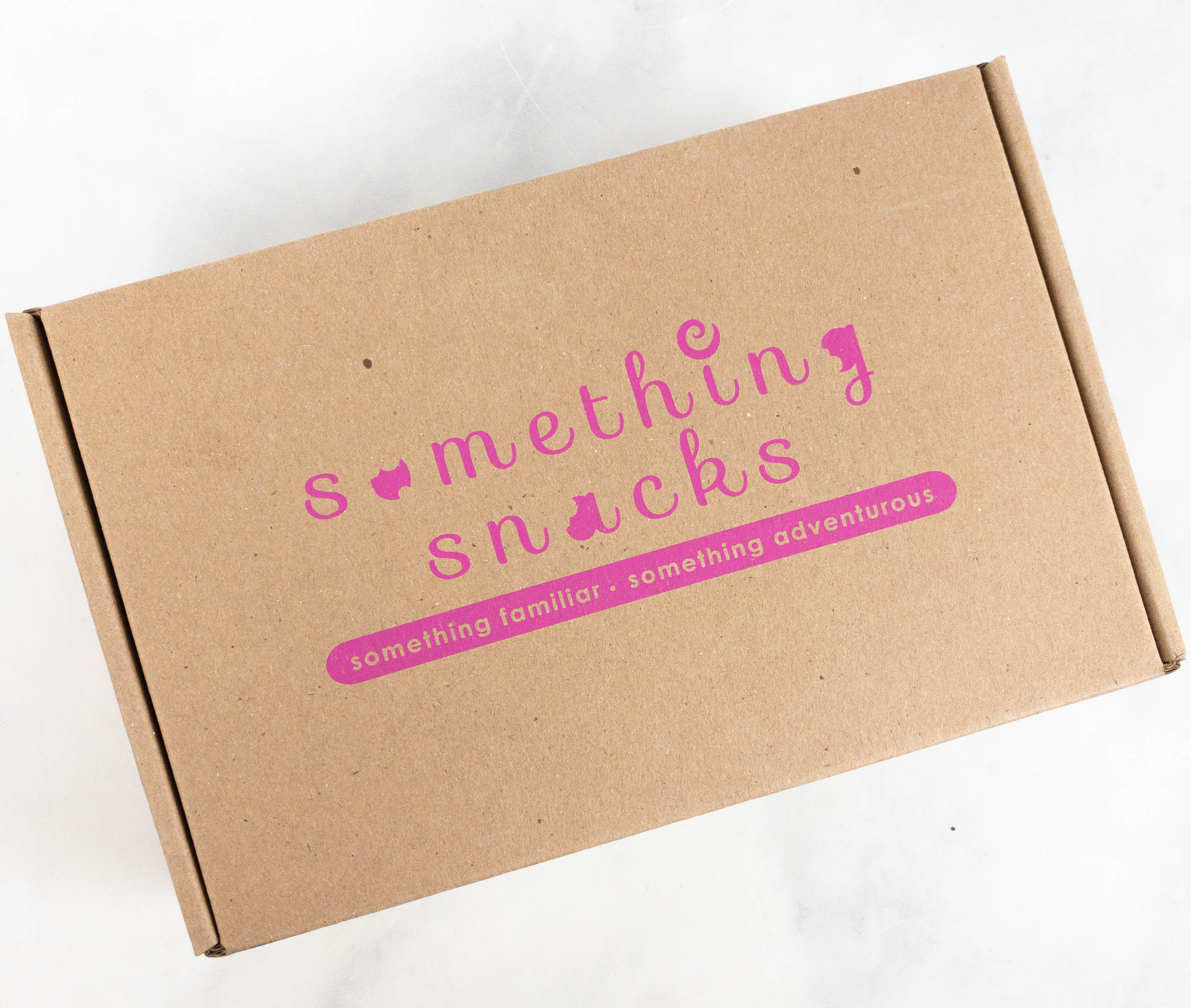 Something Snacks is a monthly snack subscription service. For $15.50 per month, the box has 7 hand-selected snacks including at least one sweet, one salty, one international, and one health conscious snack. You can also opt for a longer subscription plan to get discounts. For instance, a 6-month pre-paid plan is $14.50 per month, and a 12-month pre-paid plan is $168 is $14 per month.
DEAL: Get $3 off your first box! Use coupon code TRY3NOW.
There's no extra packaging in the box, but everything arrived in great condition. The July box celebrates National Picnic Month!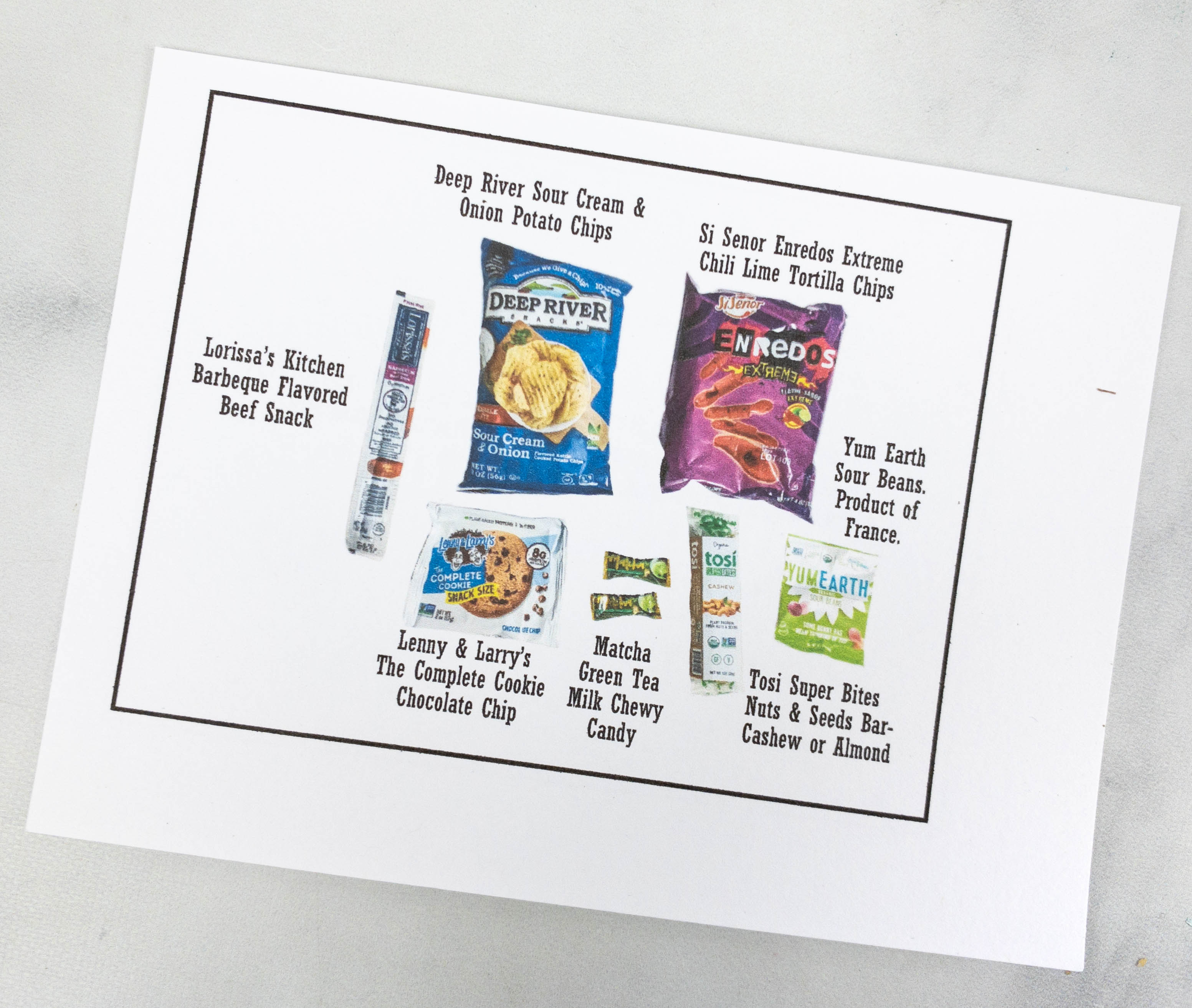 The card has a list of all the items inside the box.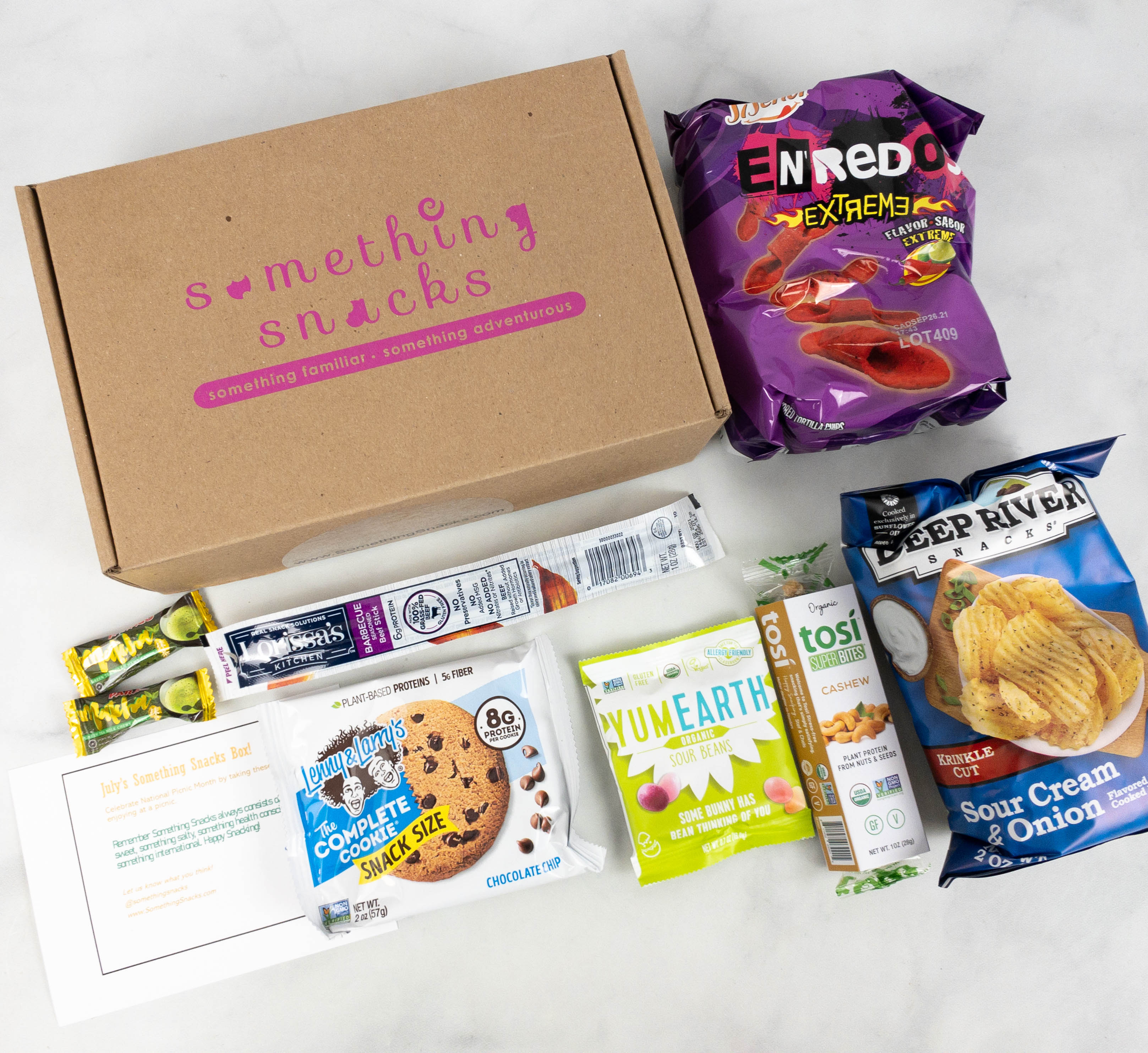 Everything in my July 2021 Something Snacks box!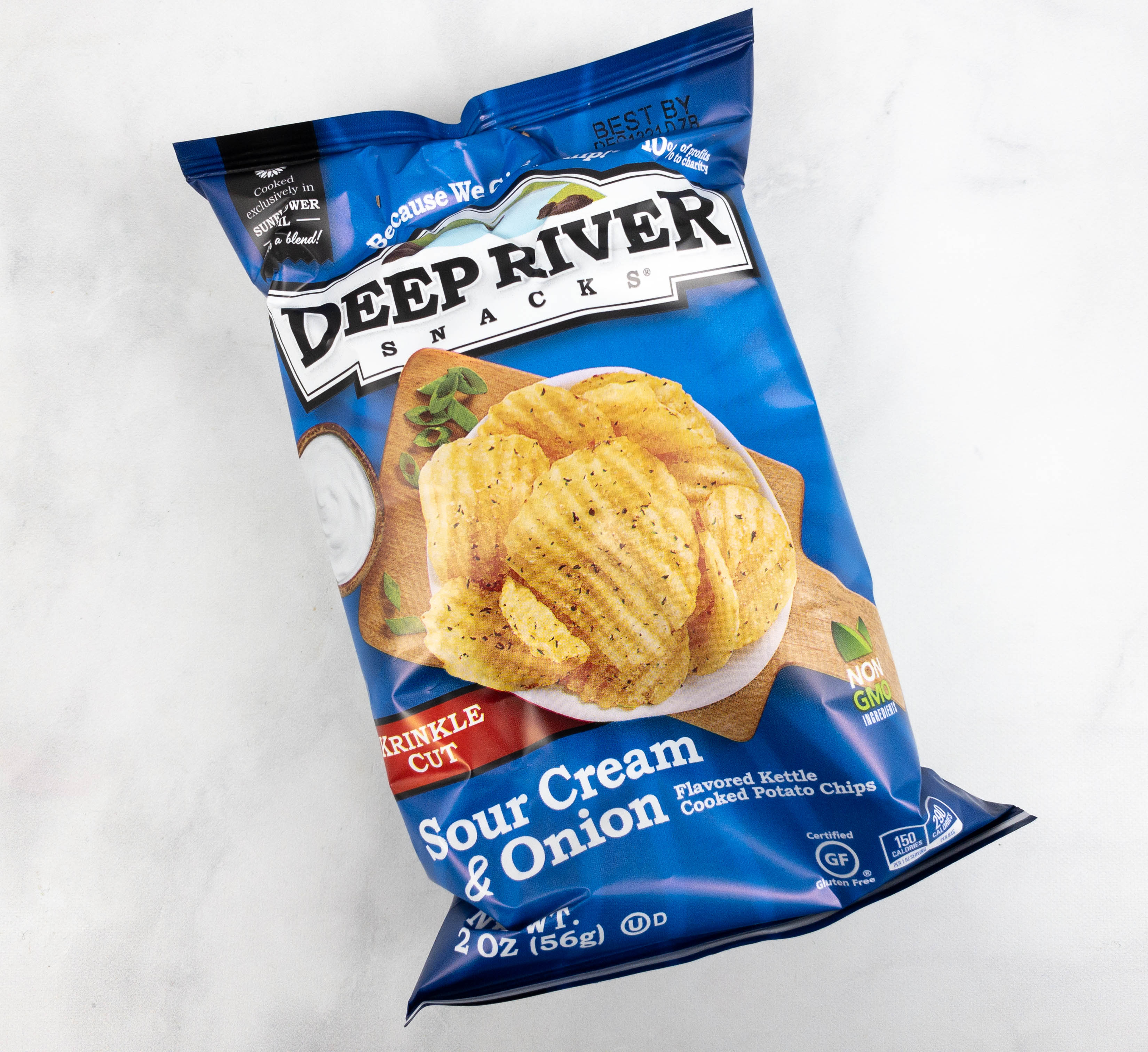 Deep River Snacks Sour Cream & Onion ($1.69) This pack of potato chips is infused with a yummy sour cream and onion flavor!
They're crinkle cut so the flavors really adhere to each piece nicely. These were also kettle cooked, which means they are cooked in batches, resulting to thicker chips. I loved how crunchy each piece was!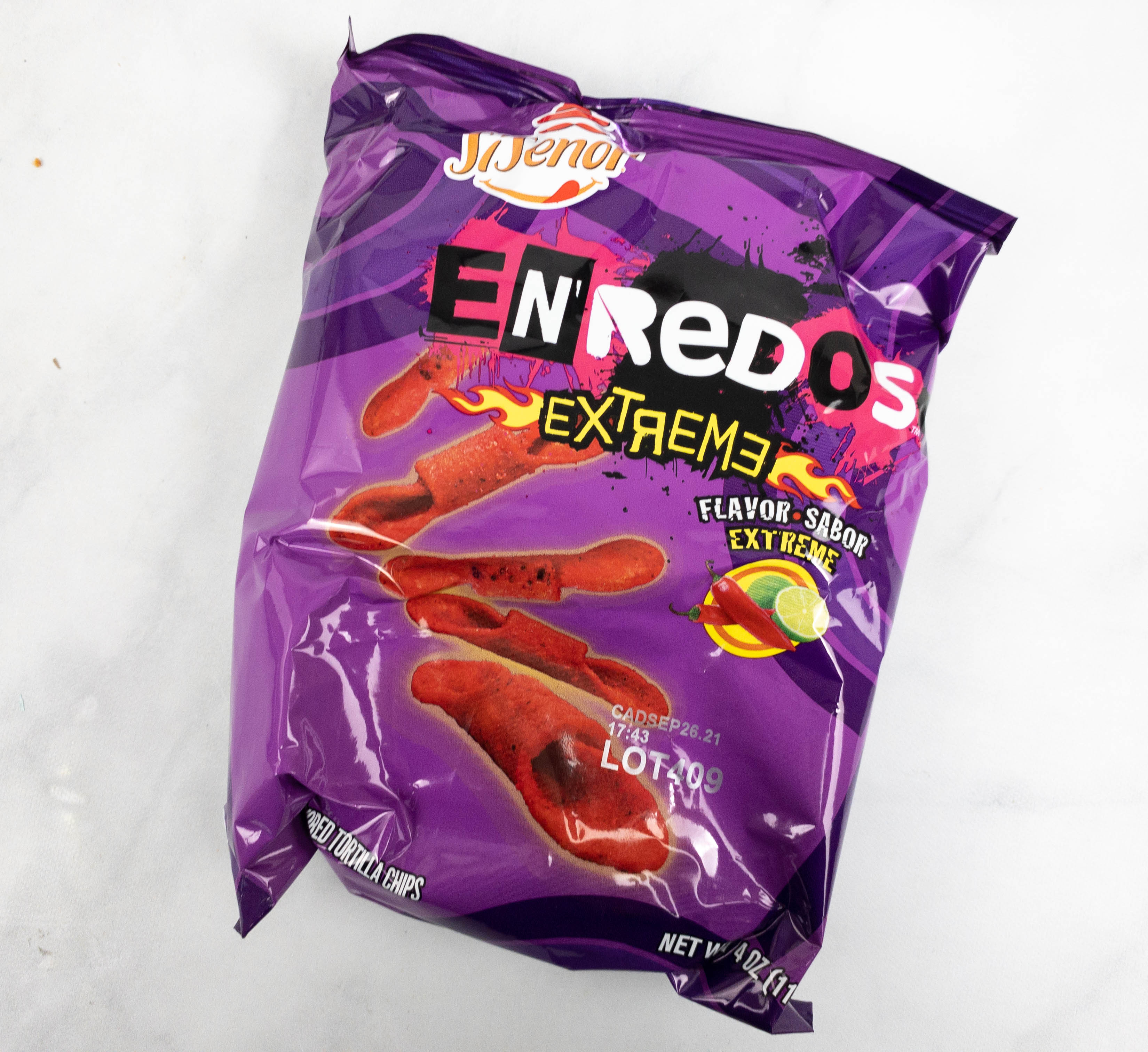 Si Senor En' Redos Extreme Flavored Tortilla Chips ($1.11) This snack features twisted tortilla chips in a spicy flavor. As suggested by the packaging, this is extremely spicy so it's for those who have high spice tolerance. It also has a nice zesty flavor that complements the heat.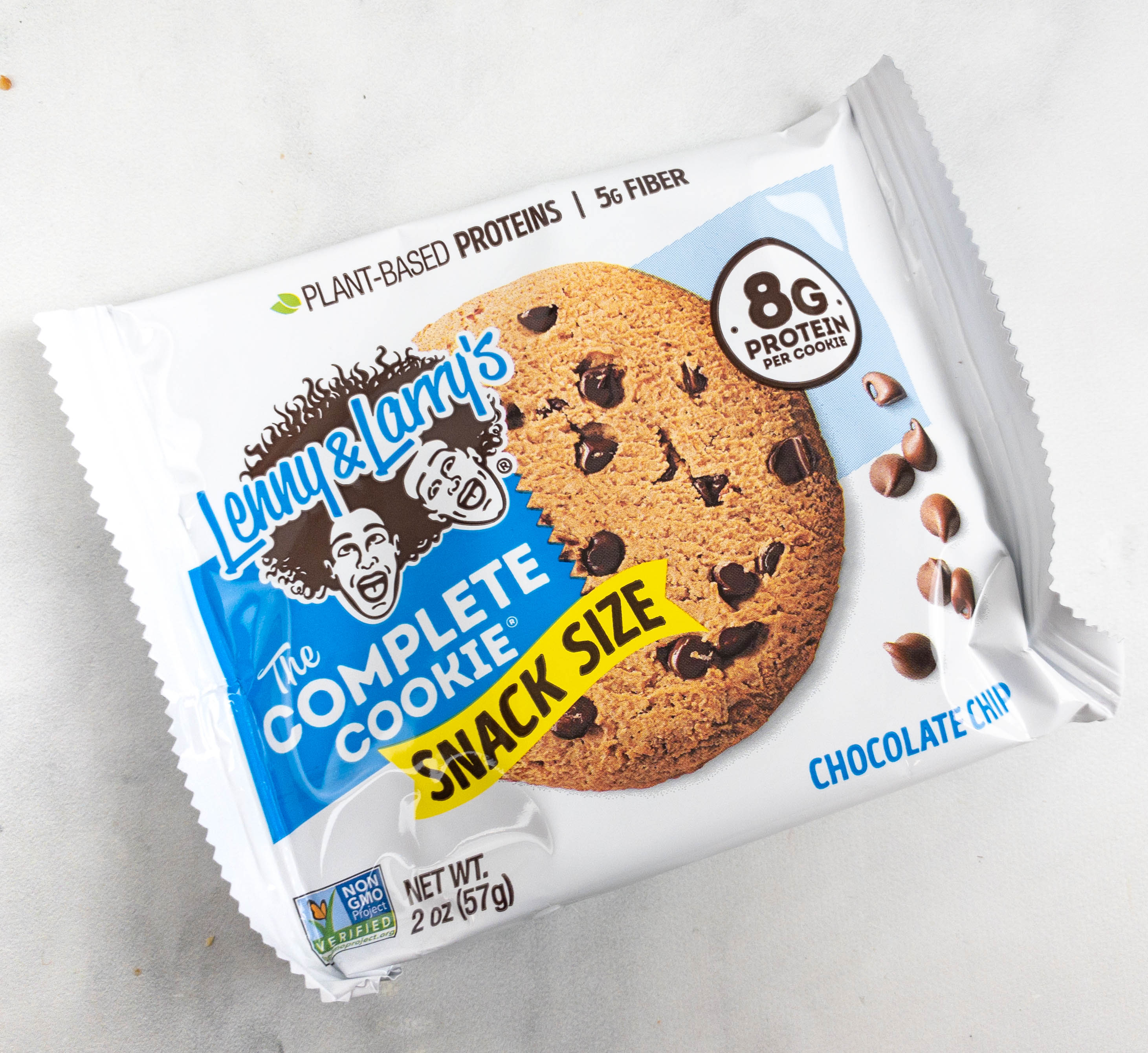 Lenny & Larry's The Complete Cookie Chocolate Chip ($1.47) They also included this chocolate chip cookie. It contains 8g of protein in each cookie! I like that it has a nice crunch and even though it's not as chocolate-y as I'd like it to be, it's still a good cookie. It's also plant-based so it's vegan-friendly!
Yum Earth Organic Sour Beans ($1.05) This pack contains 4 different flavors of sour beans! It has Pomegranate Pucker, Perfectly Peach, Awesome Apple, and Mango Tango. The flavors are good and I like the mix of sourness and sweetness in each piece. I like sour candies and this one is a great alternative to the usual ones in the supermarket because it's gluten-free, vegan, and allergy friendly!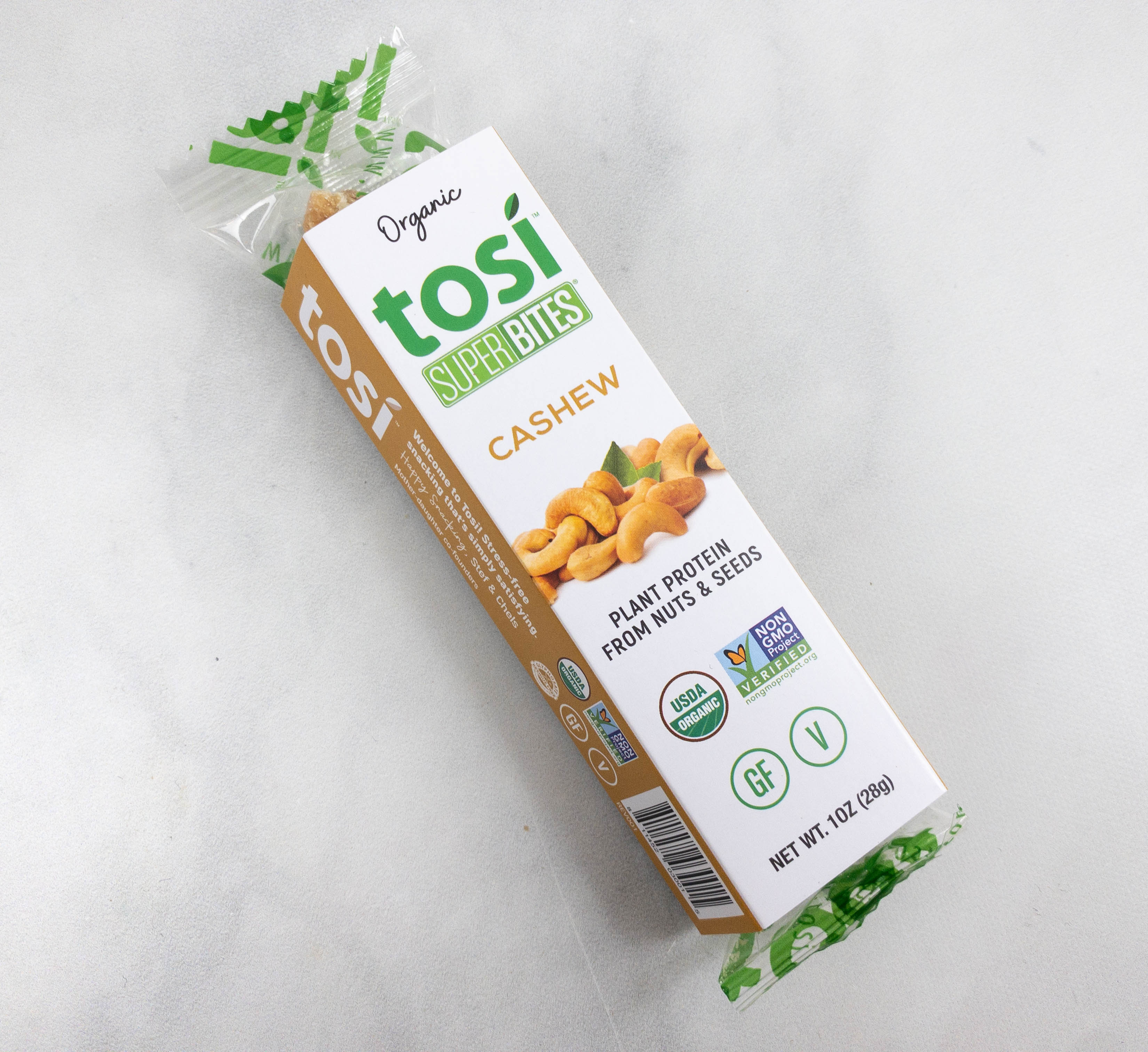 Organic Tosi Superbites Cashew ($1.75) I also received this plant protein bar. It's a great snack to bring on the go or to enjoy after a workout. Organic ingredients include cashews, flaxseeds, white sesame seeds, chia seeds, evaporated cane sugar, cassava syrup, and sea salt. This was tasty and it easily made me feel full until my next meal!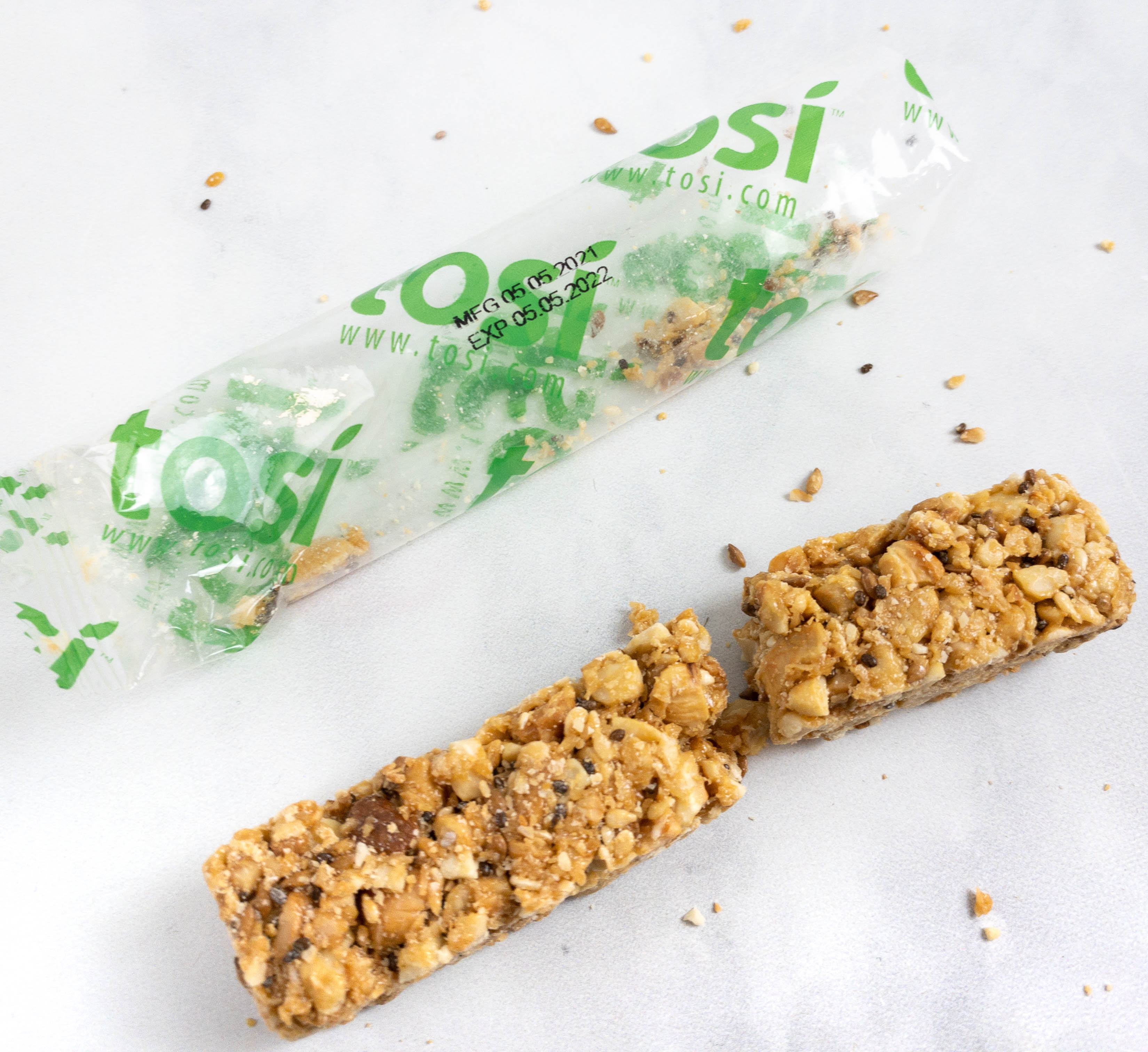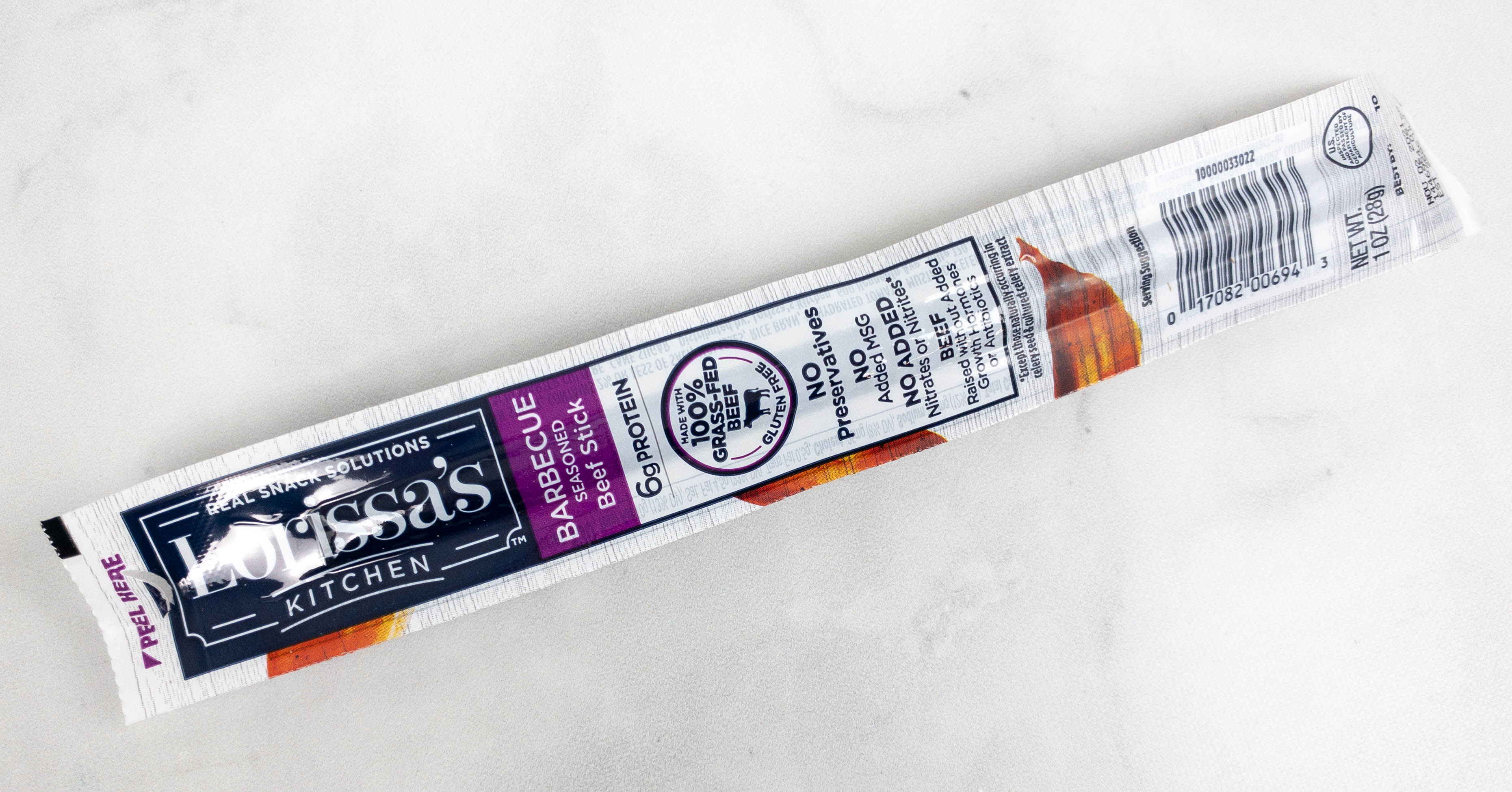 Real Snack Solutions Lorissa's Kitchen Barbecue Beef Stick. Another great grab-and-go snack, a slow-smoked individually-wrapped beef stick! It contains 6g of protein and is made with 100% grass-fed beef.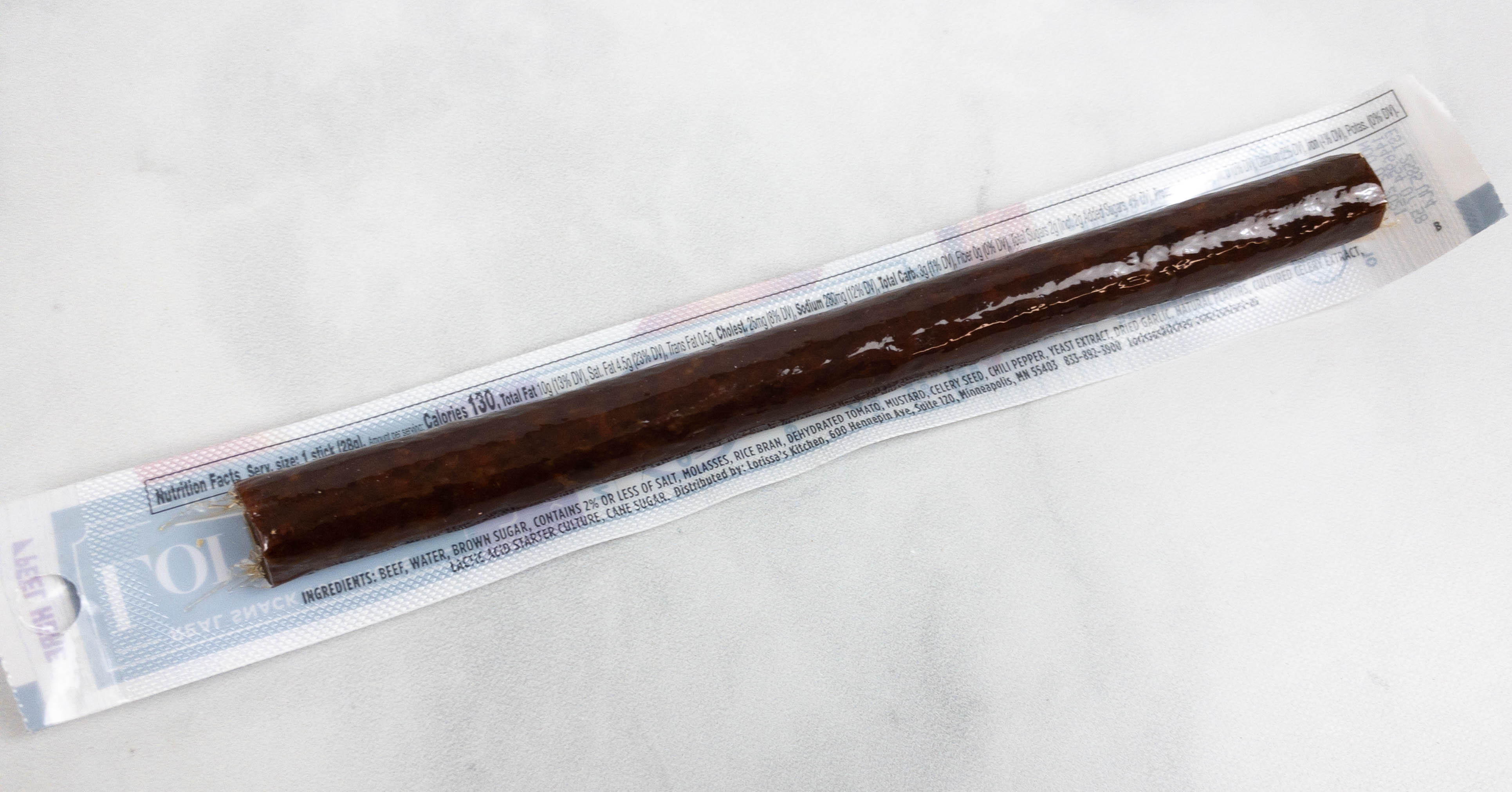 Each stick is tender and is oozing with barbecue flavor. It's also free from added hormones or antibiotics, preservatives, added nitrates/nitrites, or MSG. It's convenient and mess-free so it's a great road trip snack!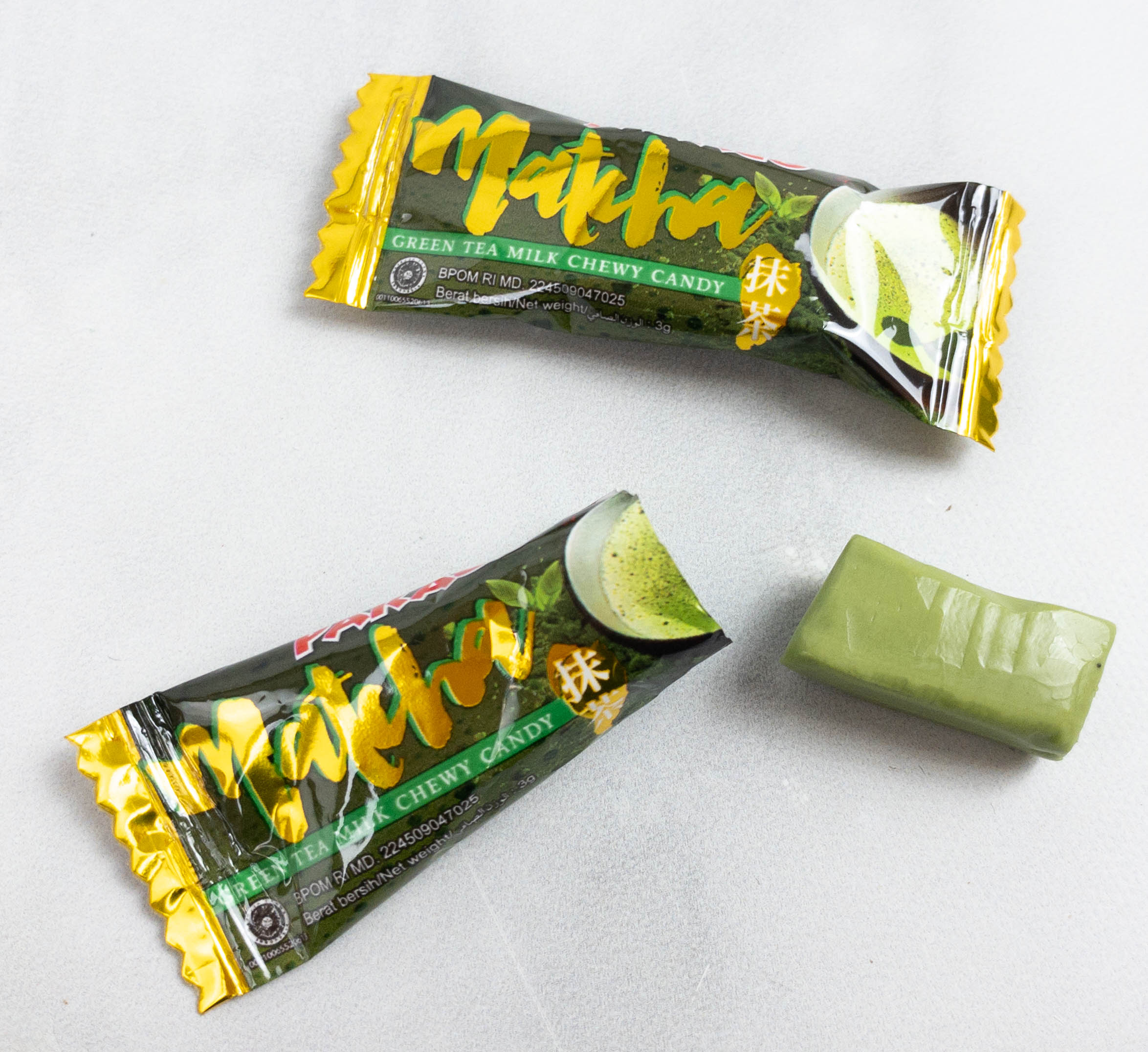 Matcha Green Tea Milk Chewy Candy ($0.62) Lastly, here's a couple of matcha-flavored chewy candies. I'm not really a big fan of matcha but this one has a sweet and milky taste to it. It's a good dessert treat!
I'm liking this month's snack selection from Something Snacks! As always, there's something for every craving, from sweet to salty and everything in between. My favorite from this box is the sour cream and onion chips because the thick kettle-cooked chips were bursting with flavor. I also like the spicy twisted tortillas and the beef stick! All of the snacks in the box are perfect for bringing to a picnic as well. This is a fun manageable box if you love trying different kinds of snacks, They always make sure to include flavors that will satisfy your cravings and even a health conscious snack that you can much on guilt-free!
What did you think of Something Snacks?