Marvel Collector Corps is a bi-monthly subscription from Marvel Comics and Funko, available through Amazon! The box promises 4 to 7 collectibles in every box, including an exclusive vinyl Funko Pop! for $29.99.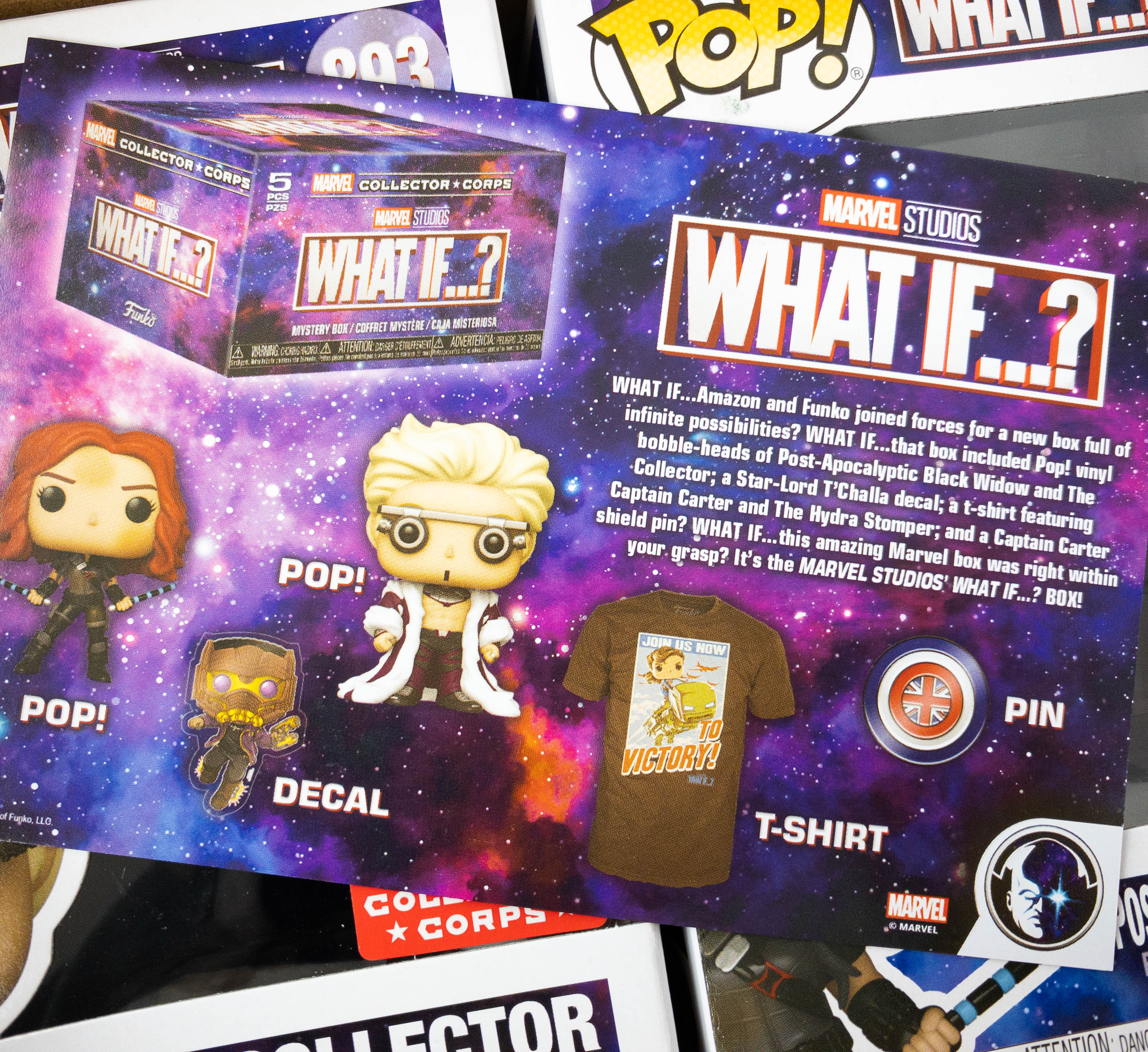 At the back, it lists all the items inside the box, with individual item photos.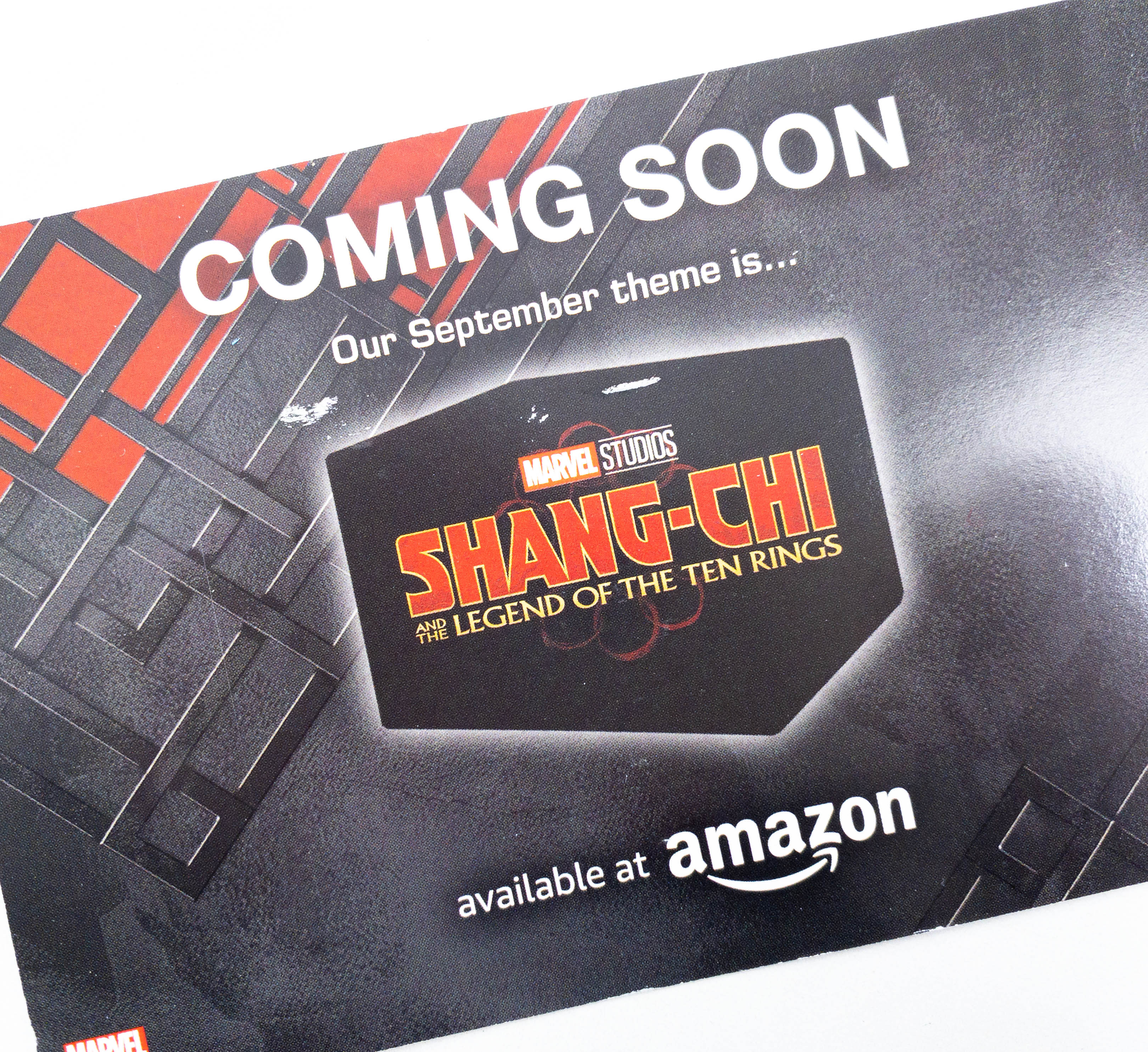 The box includes a spoiler for the September theme!
Everything in the July 2021 box!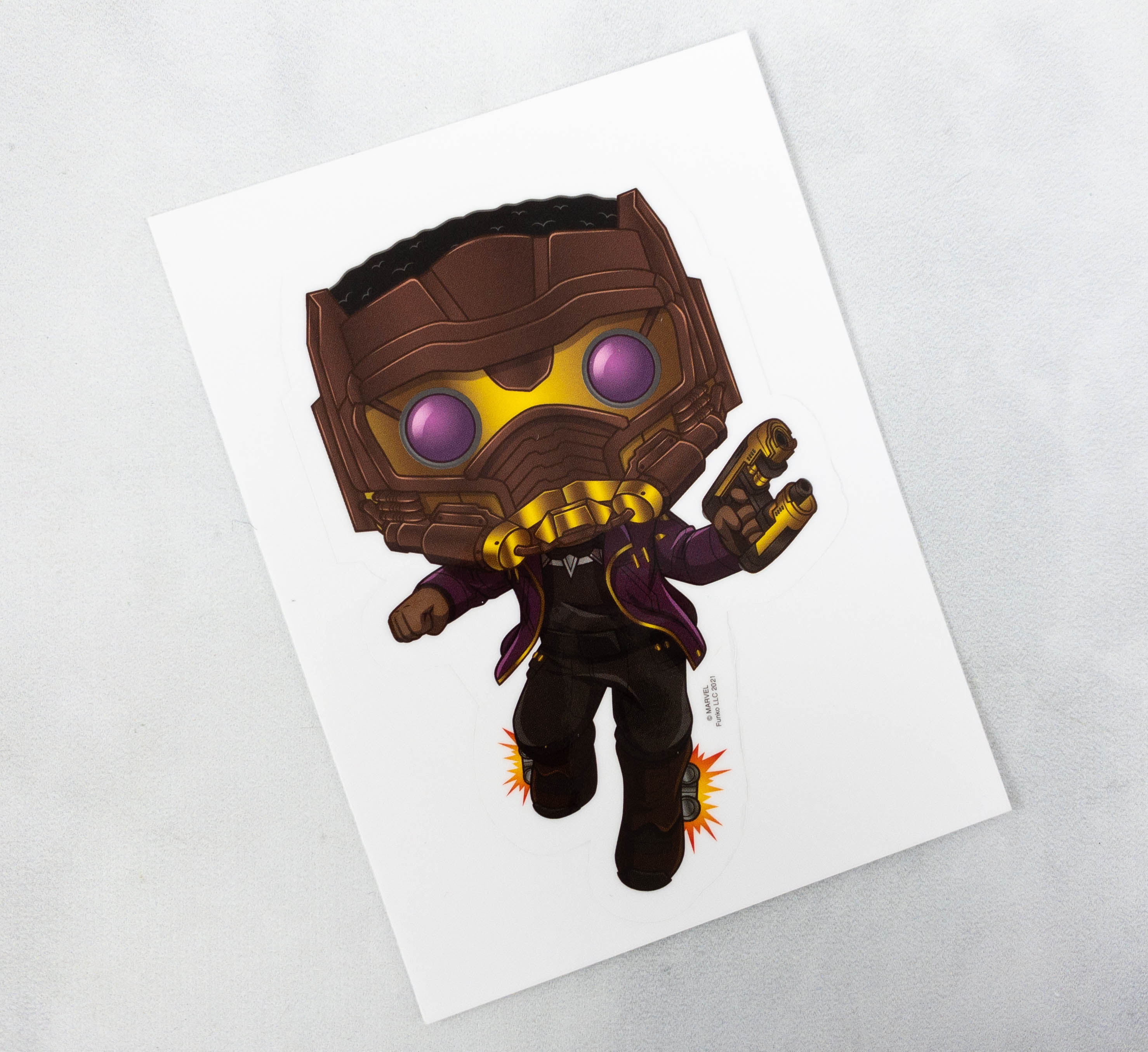 Decal. This cute decal features Star-Lord as T'Challa from Wakanda!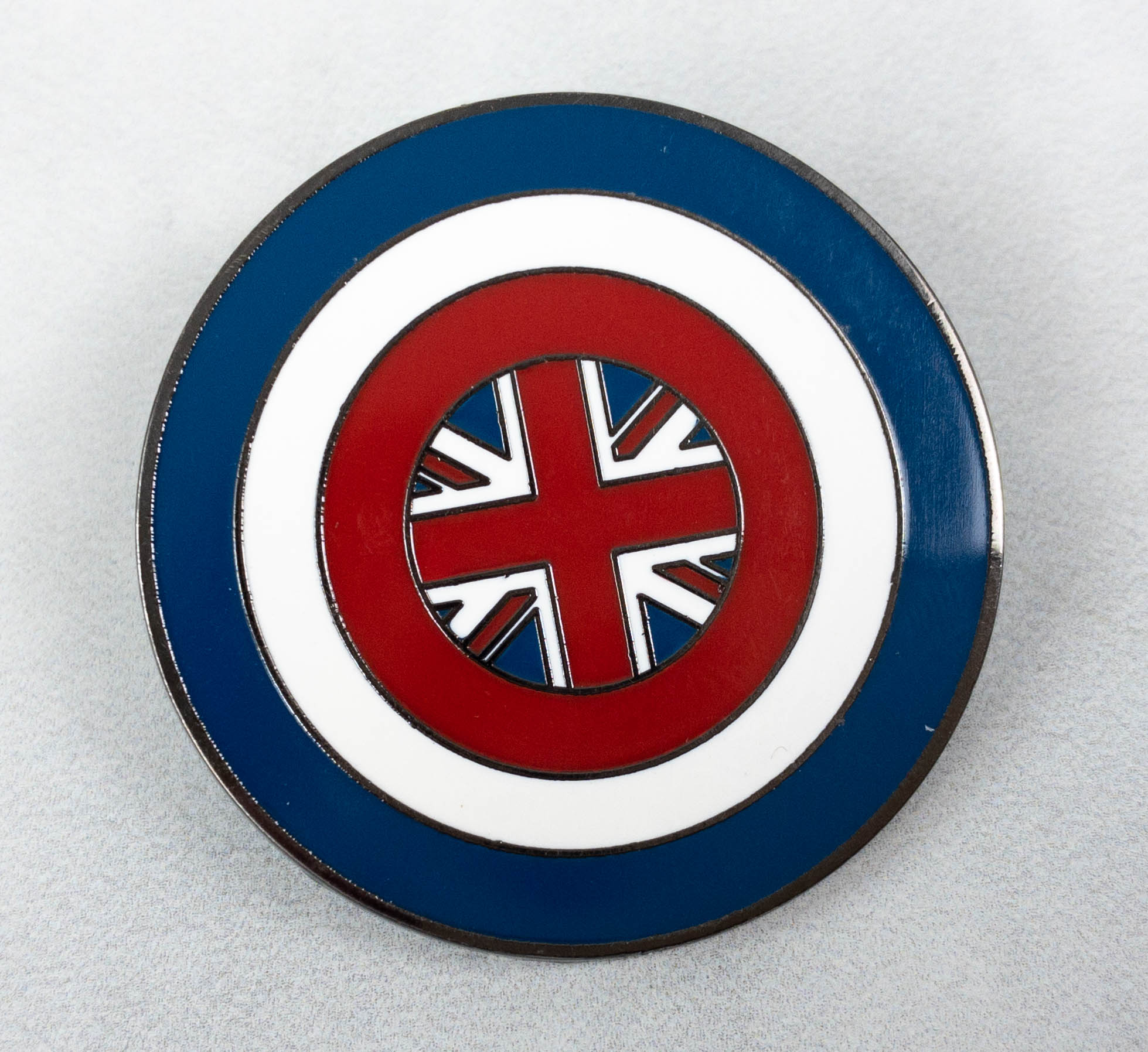 Pin. This month's featured pin is Captain Carter's shield, which has the colors of the Union Jack to match the hero's uniform.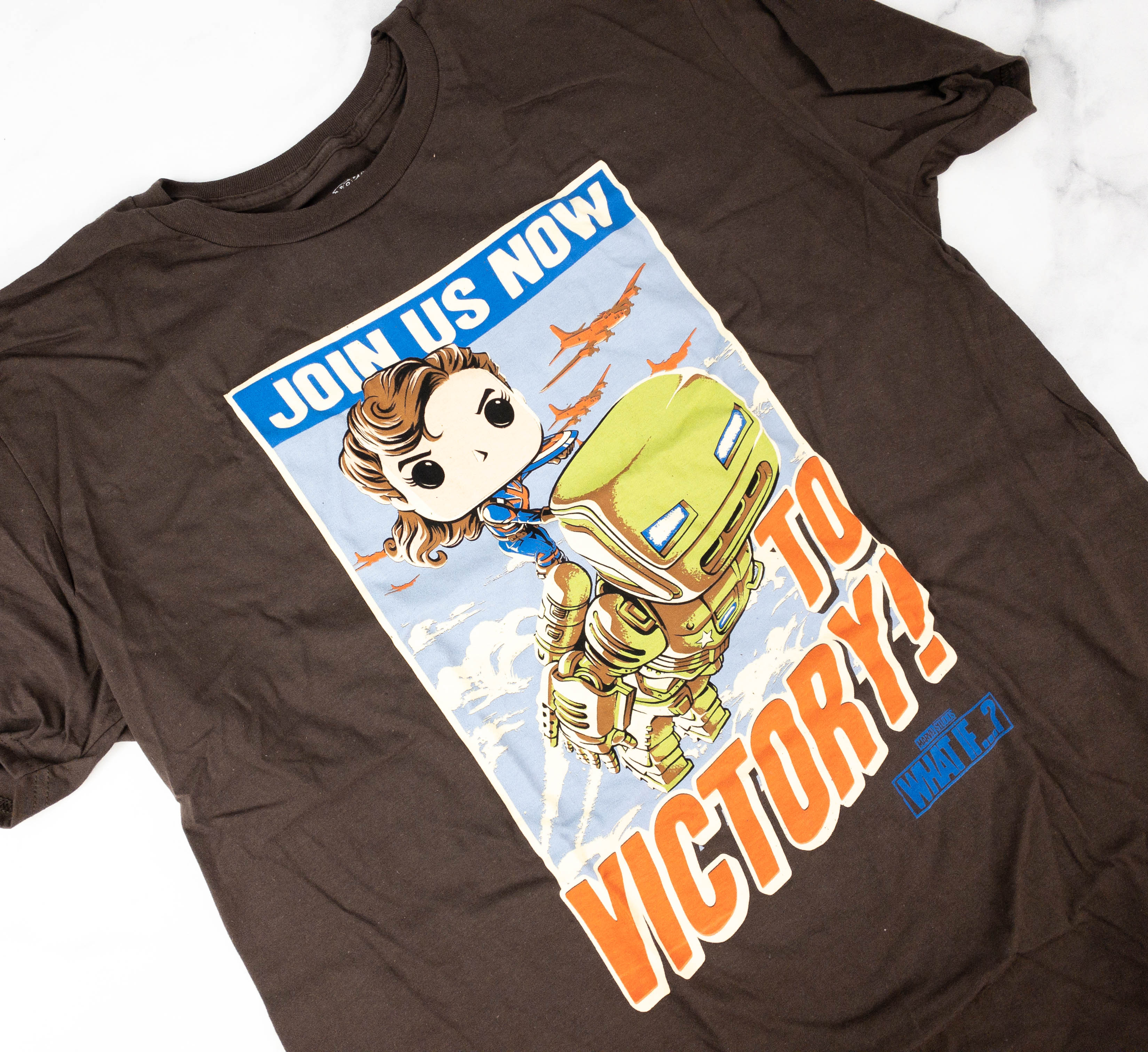 T-Shirt. Here's a geeky wearable, a gray t-shirt showcasing another "what if" scenario.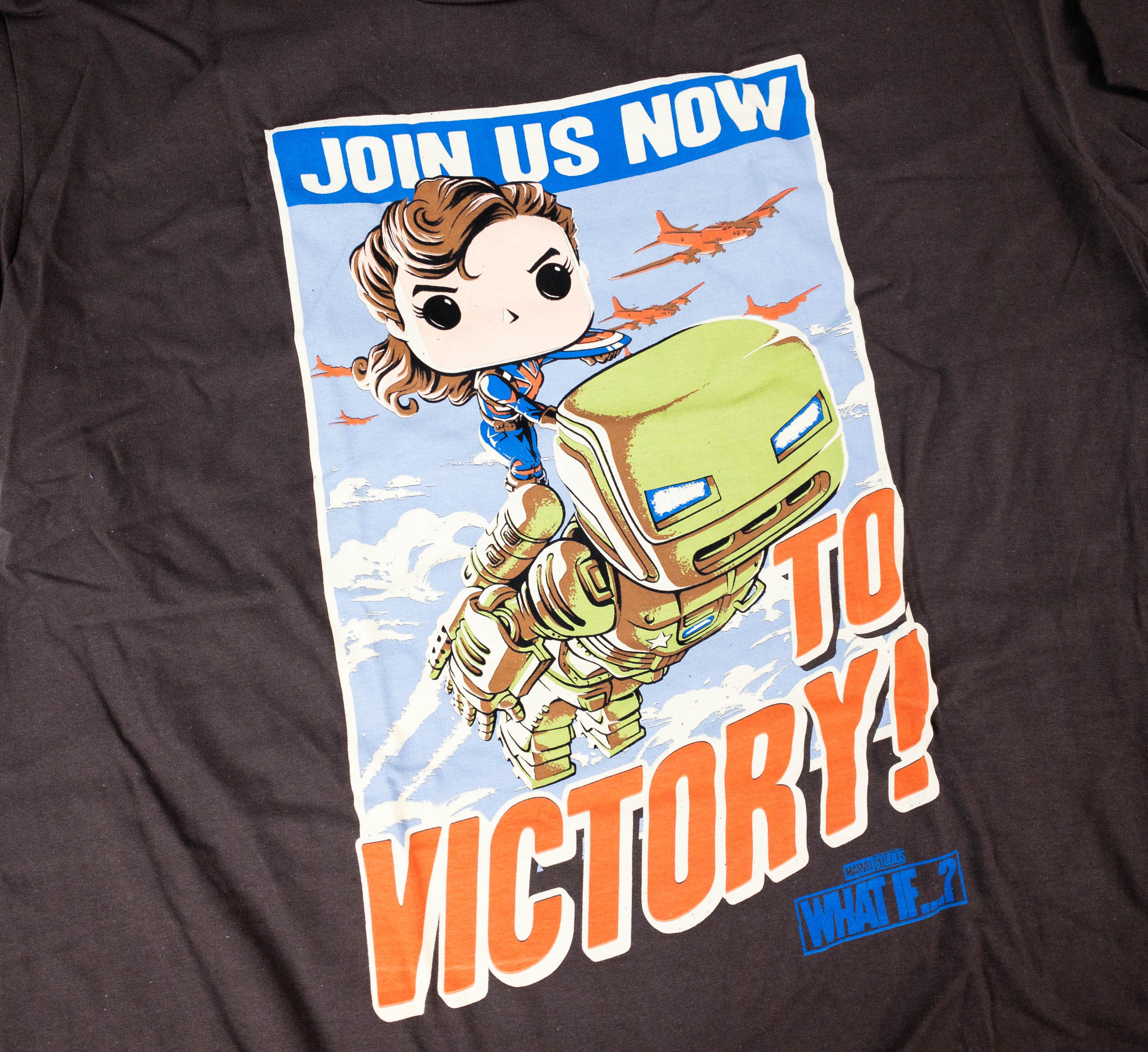 It features Captain Carter at the back of the Hydra Stomper! It also says "JOIN US NOW TO VICTORY!"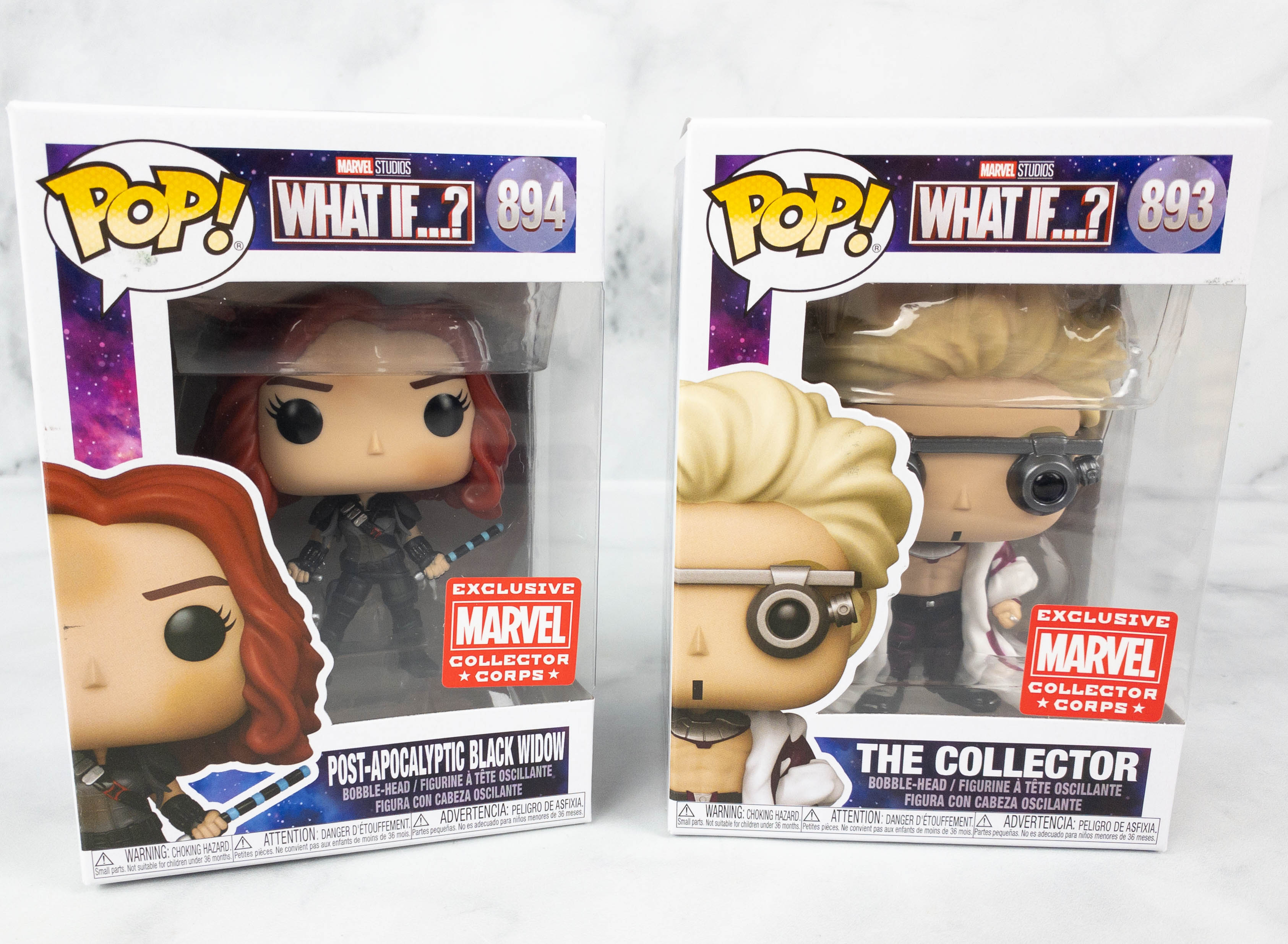 This month's Marvel Collector Corps includes 2 Pop! vinyl bobble-head figures!
Funko Pop! What If…? #893 The Collector Bobble-Head. The first bobble-head figure features the post apocalyptic version of The Collector. He's also known as Taneleer Tivan, from Guardians of the Galaxy.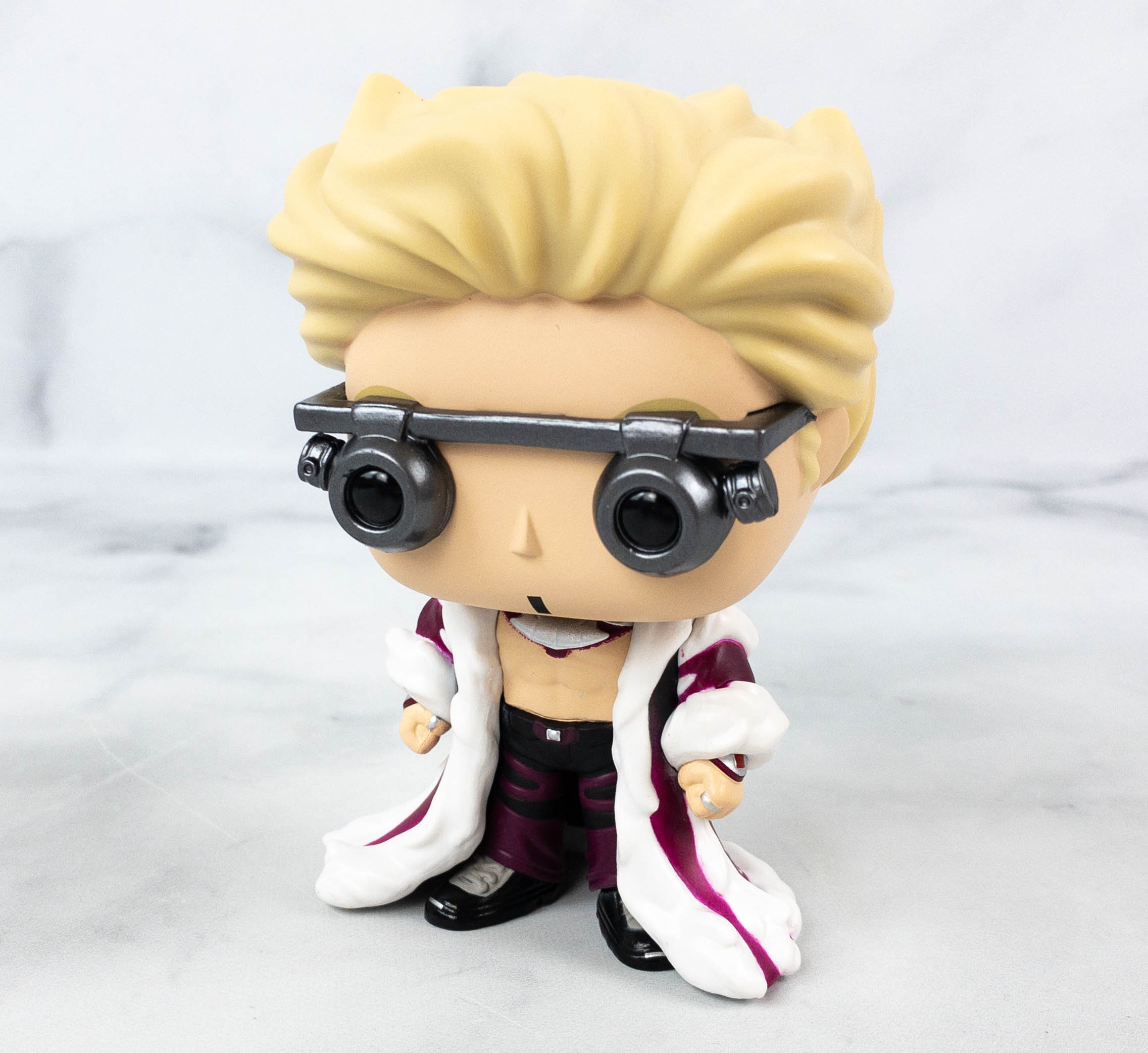 The details are quite accurate, from The Collector's hairstyle to the clothes!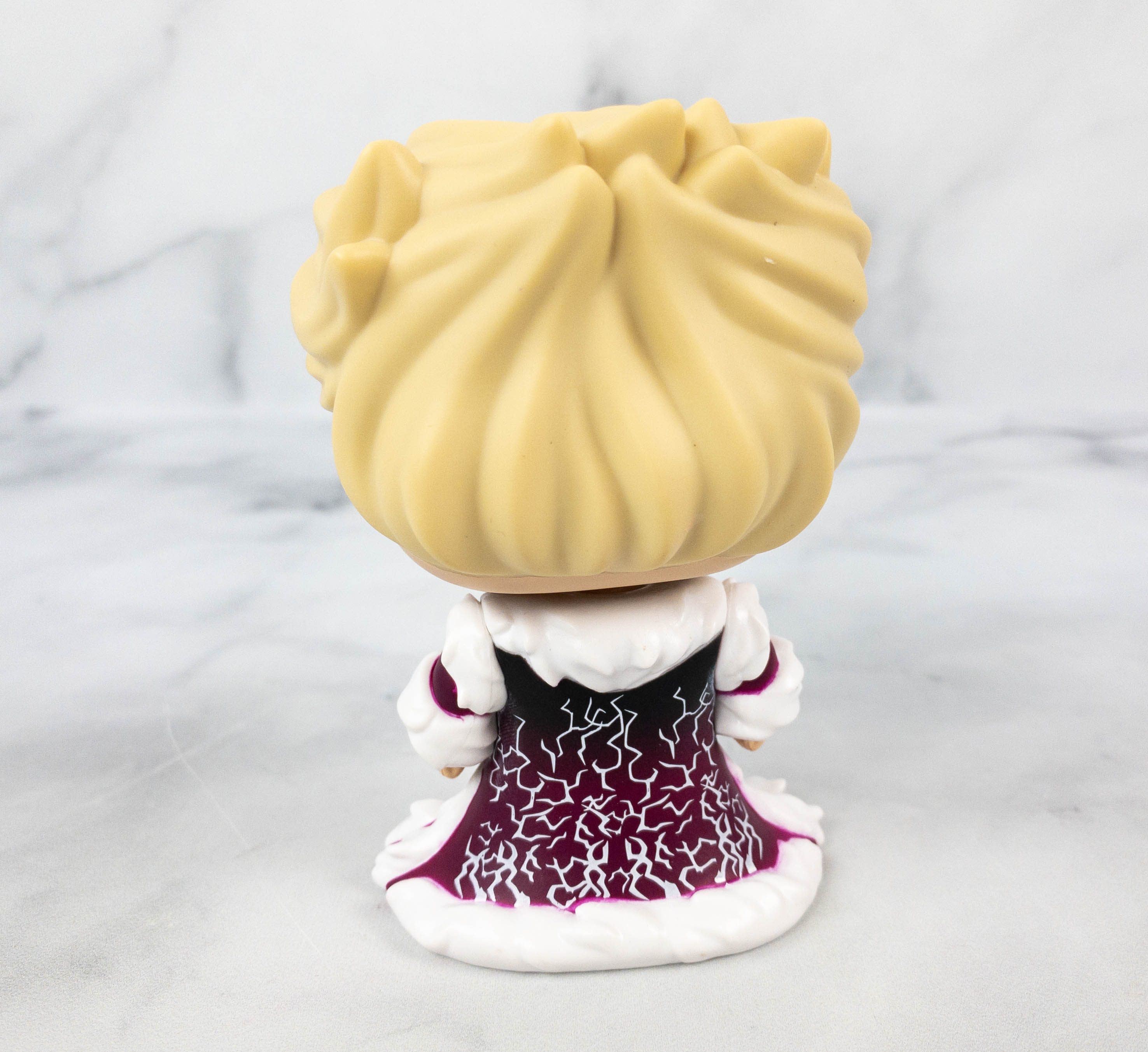 Even his robe looks so cool, especially at the back!
Funko Pop! What If…? #894 Post-Apocalyptic Black Widow Bobble-Head. The next figure is Black Widow, one of the strongest women from the Avengers. Just like The Collector, this is also a post-apocalyptic version of the character.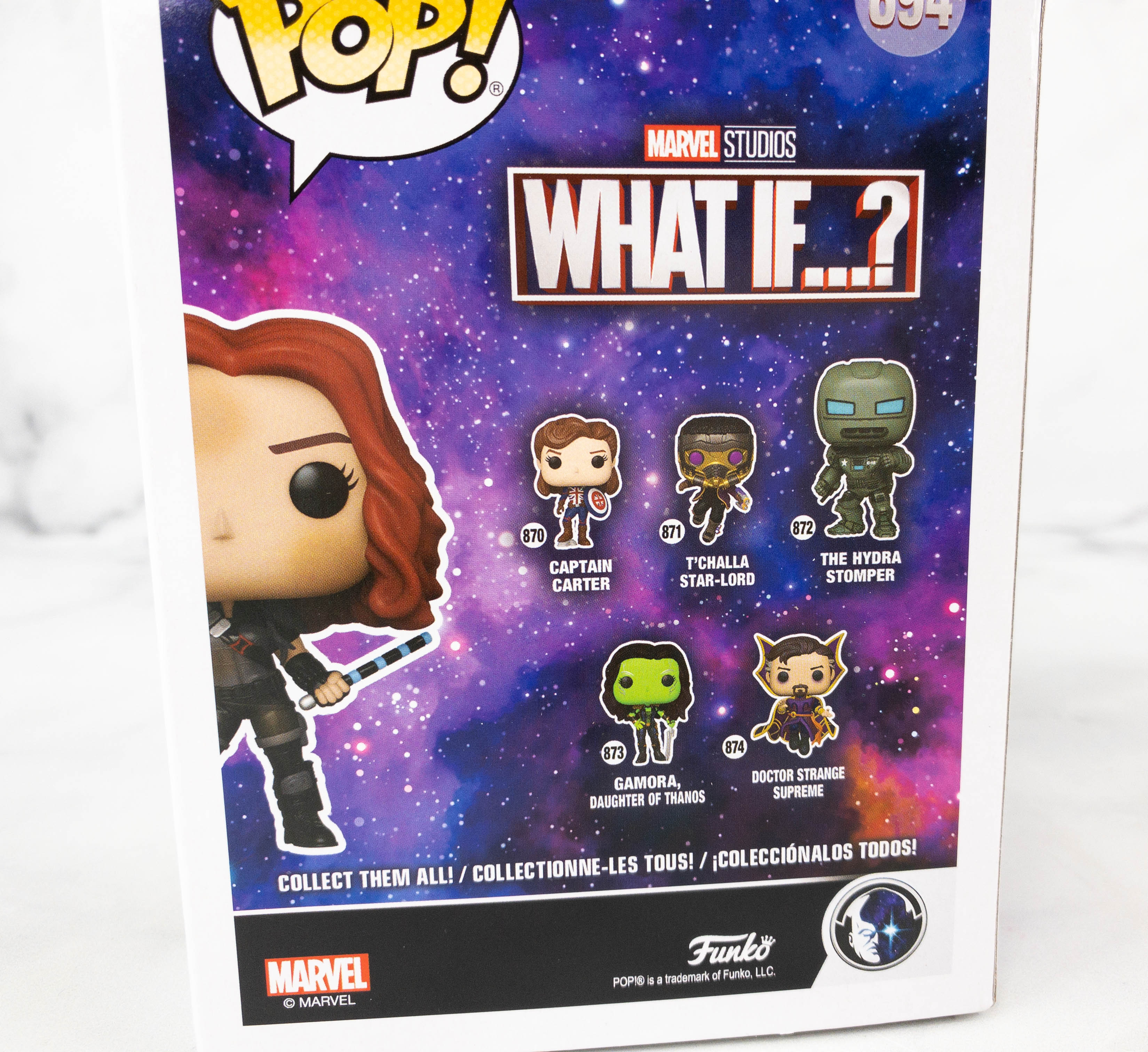 The box also features other available characters from the Post-Apocalyptic collection series.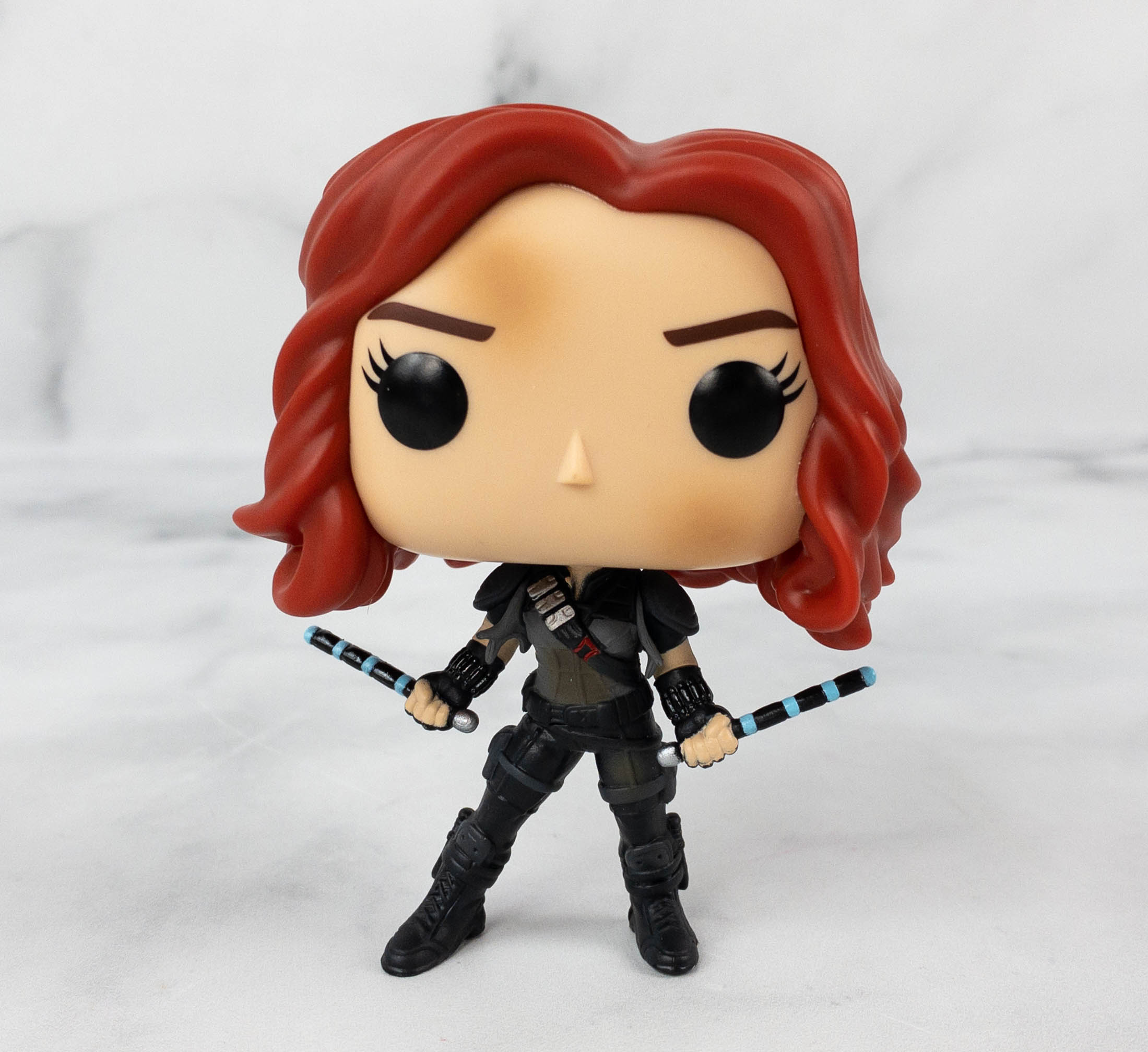 Black Widow looks like she's ready to fight because of her combat outfit. She's even holding her batons!
I also like her wavy red hair on this figure!
Marvel Collector Corps showcased other possibilities that could happen in the Marvel universe, thus the theme "What If" – a fun romp through the multiverse! My favorite is the Captain Carter and Hydra Stomper shirt, but the rest of the items like the pin, decal, and bubble-head figures are great additions to the box as well. Everything is high quality, so I couldn't be happier! If you're a Marvel fan, this would be a great way to get your hands on licensed merchandise for your collection. So far there are only a few episodes out of the What If? series on Disney+ but if you want super full spoilers on the meaning of these variants, I would recommend watching!
Are you a Marvel fan? What do you think of this box?