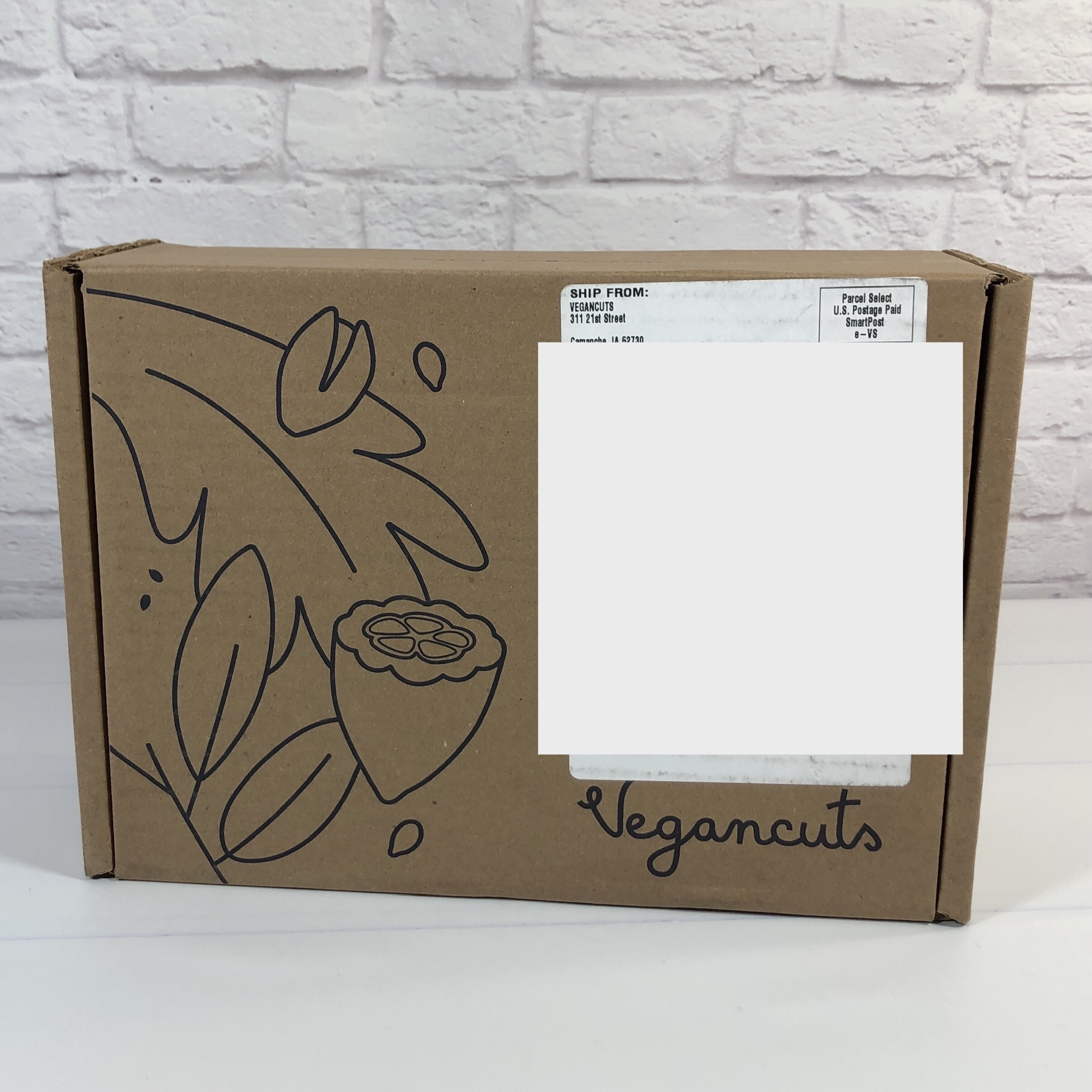 Vegancuts Snack Box is a monthly vegan food subscription that delivers 10 or more organic and vegan treats each month. Snacks can include a pantry item or drink and most snacks are gluten-free. Each subscription box costs $24.95 monthly, or save a bit with a longer pre-paid term.
From vegan mac and cheese and delicious vegan chocolate, to avocado chips, hummus crackers and superfood smoothies, the Vegancuts Snack Box is your monthly delivery of the best vegan snacks and meal items, and drinks on the market. Open the door to at least 10 sweet & savory vegan snacks to make vegan living easier than ever before.
Packed as always!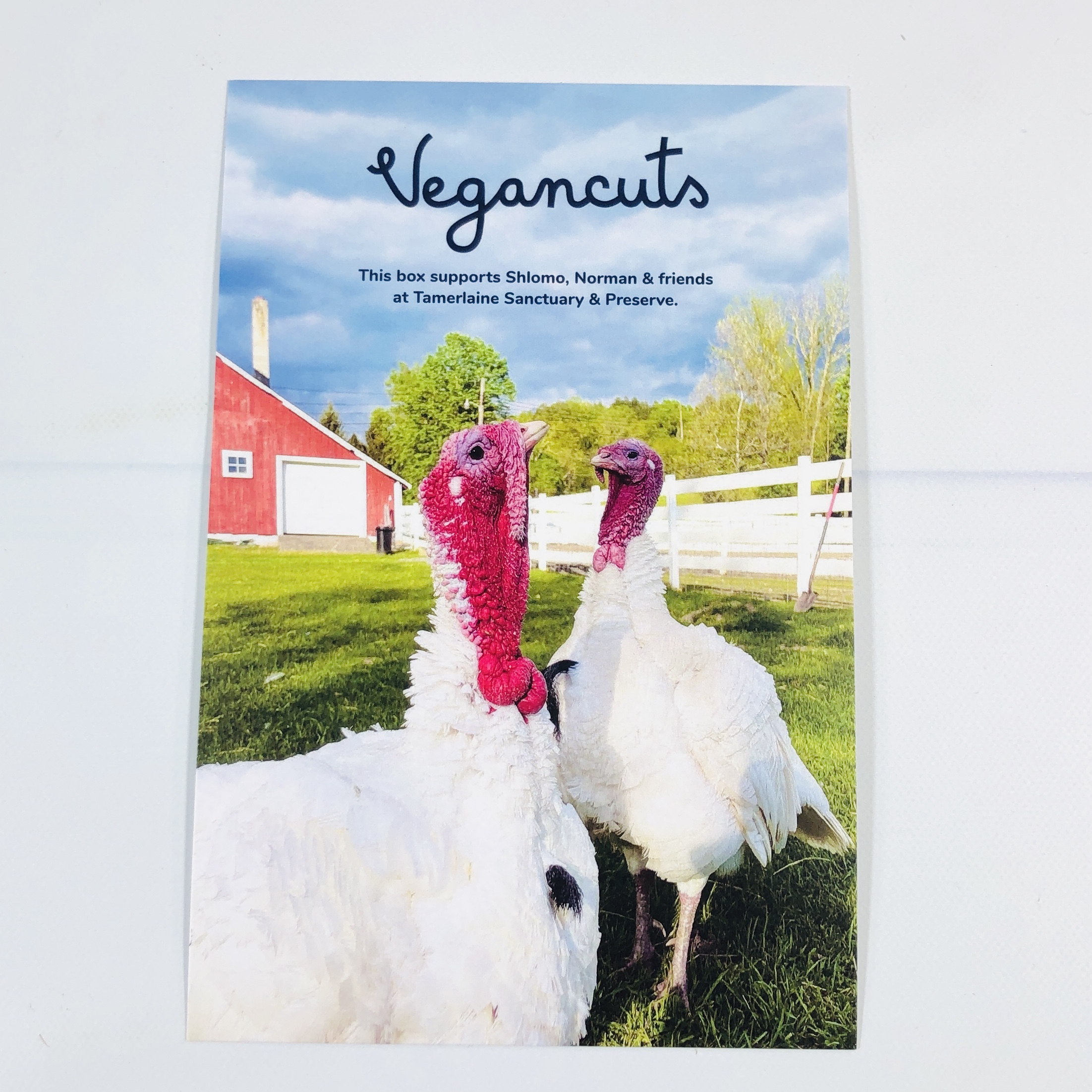 The theme for the July box was National Park Wanderer: Snacks for an Outdoor Adventure!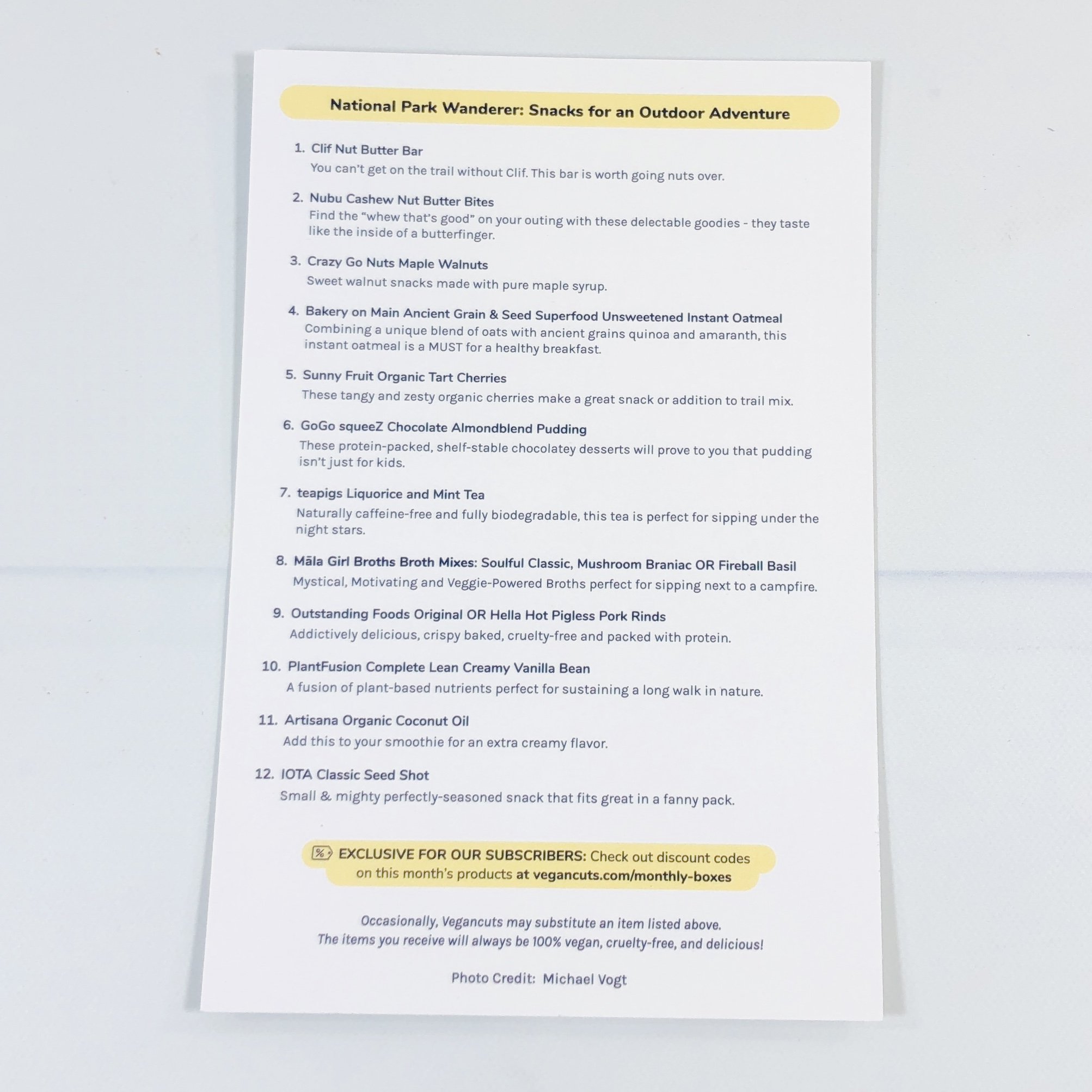 The bottom of the card says that substitutions may be made. Check out the website for additional savings when you order full sizes from the featured brands.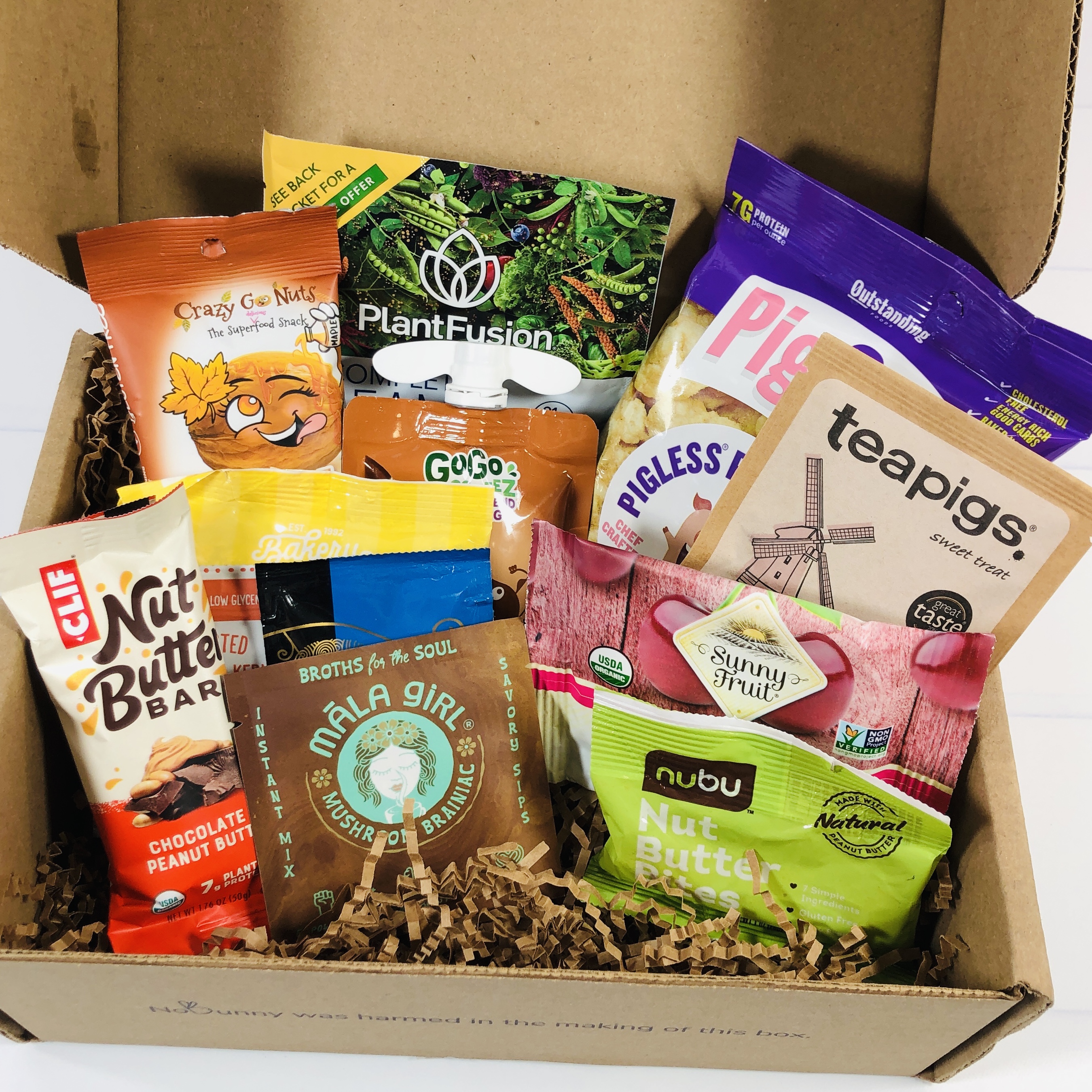 Everything in my box!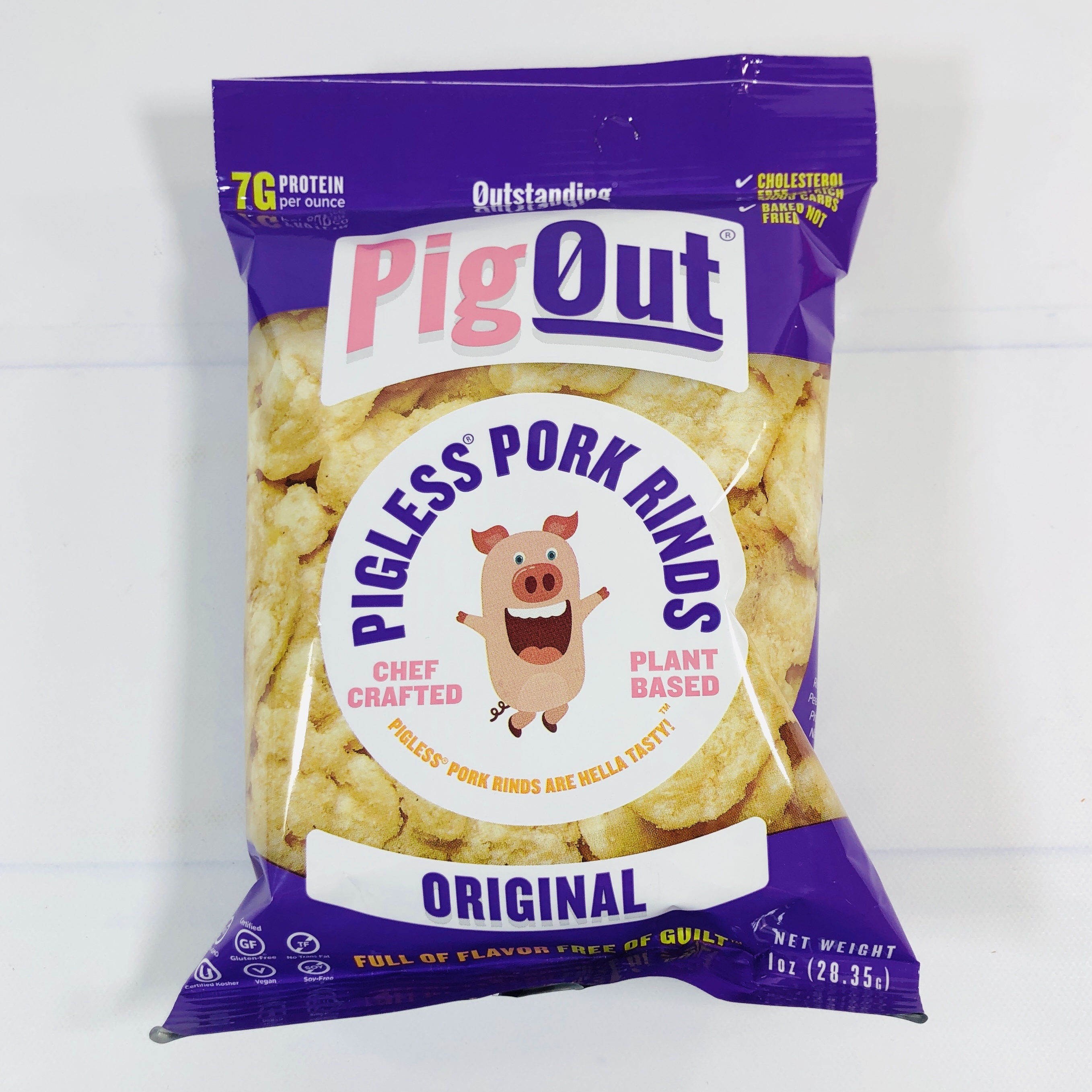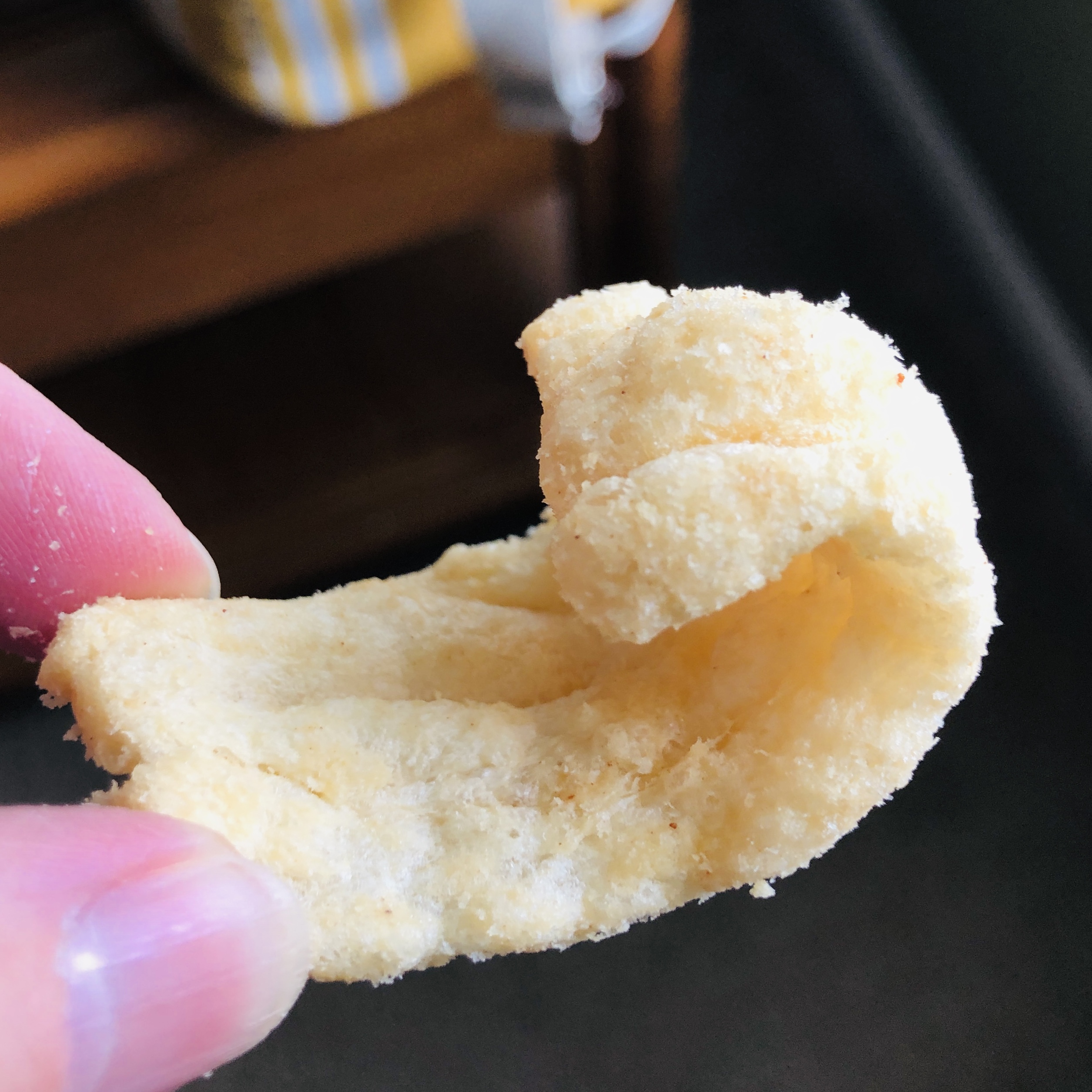 Outstanding Pigout Original ($1.14) I don't think I would ever reach for pork rinds intentionally but I have tried this type of vegan snack before and I really like it! I don't think this flavor tastes quite like the pig skin type but it is a really good chunky chip type of snack with some gritty texture and interesting flavor. Some of the ingredients in here are rice, pea protein, pea grits, and pork rind seasoning (which has zero pork products in it).
Grazy Go Nuts Maple Gourmet Walnuts ($0.85) I like a simple snack, and this one meets that criteria. It's walnuts coated with maple syrup and sugar, so kind of like a candied nut, except the coating was soft, almost powdery feeling, not sticky and hard. The maple flavor was not very strong, but these were gone in a flash!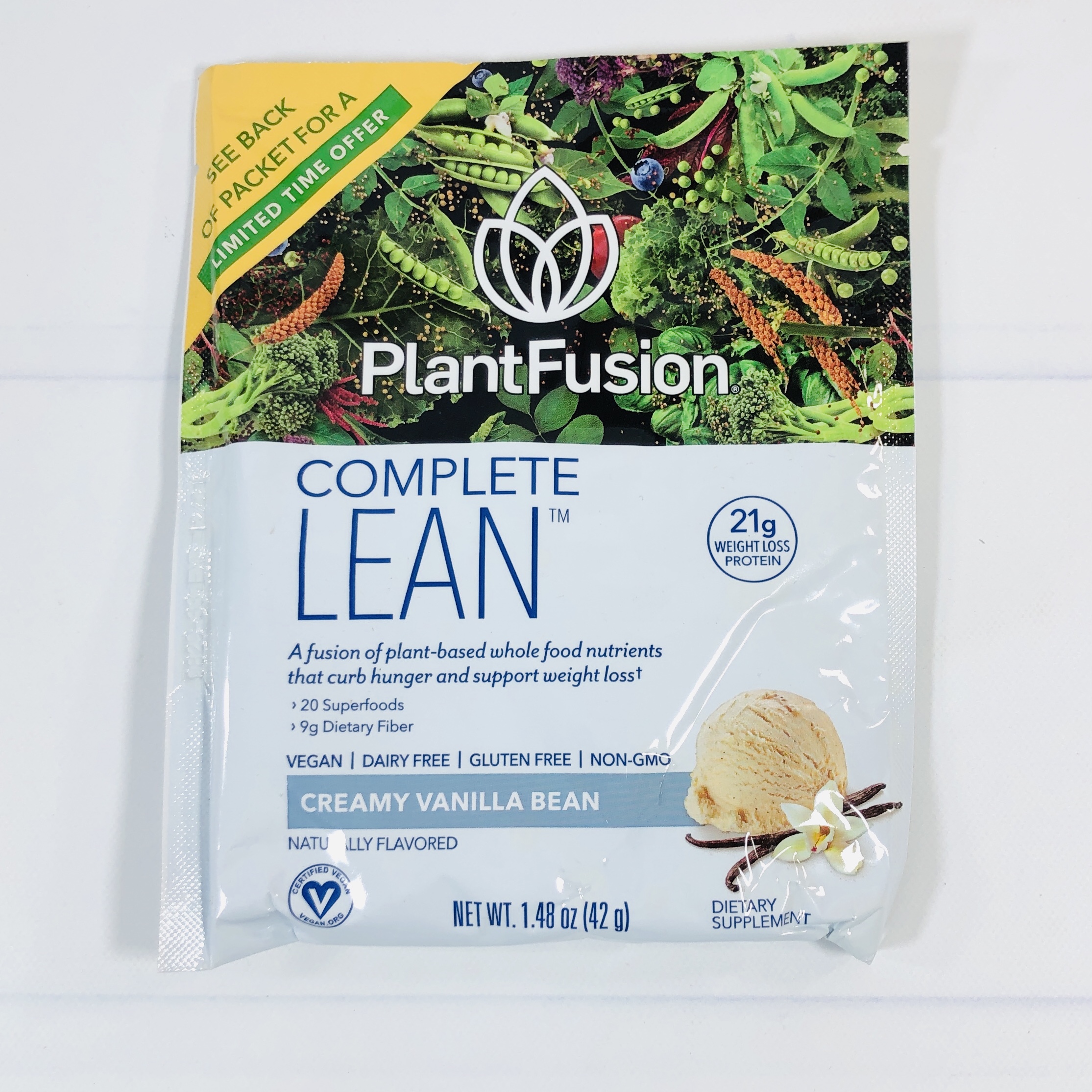 Plant Fusion Complete Lean Creamy Vanilla Bean ($3.69) There are a ton of plant ingredients in this mix, such as pea protein, chia, mangosteen, baobab, broccoli, and on and on. It's sweetened with three different sugar substitutes (erythritol, stevia, and monkfruit) so I will skip it but know that this is supposed to curb hunger and "support blood sugar", which I guess means it won't cause a high followed by a crash. You mix it with water and drink before meals but keep in mind that it has 180 calories in a serving.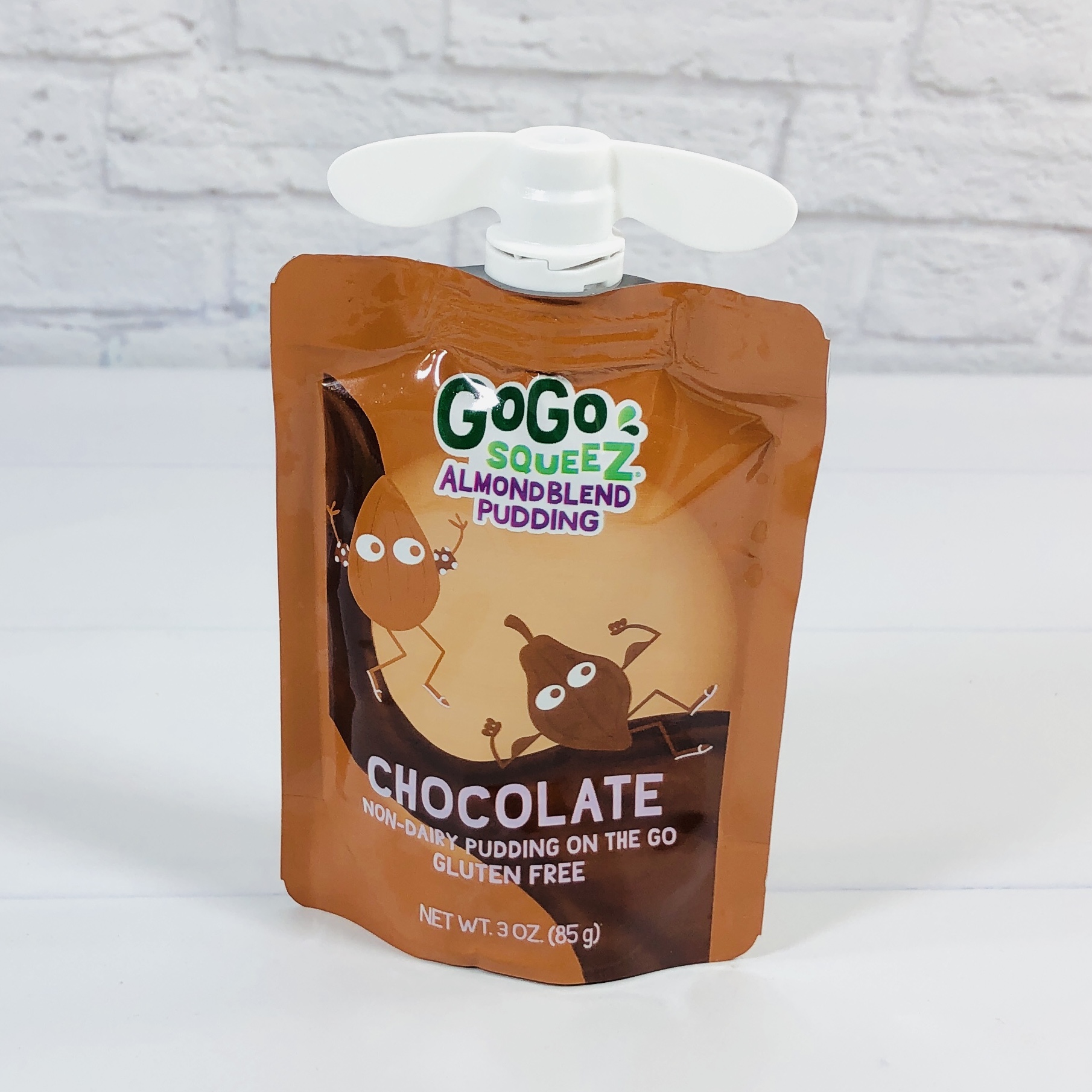 GoGo Squeeze Almond Blend Pudding ($1.19) I haven't had pudding in a long time but this wasn't as thick as I was expecting it to be, maybe I should have placed it in the fridge before eating. It was pretty rich and tasted like chocolate, I didn't taste any almonds or peas (it has pea protein isolate).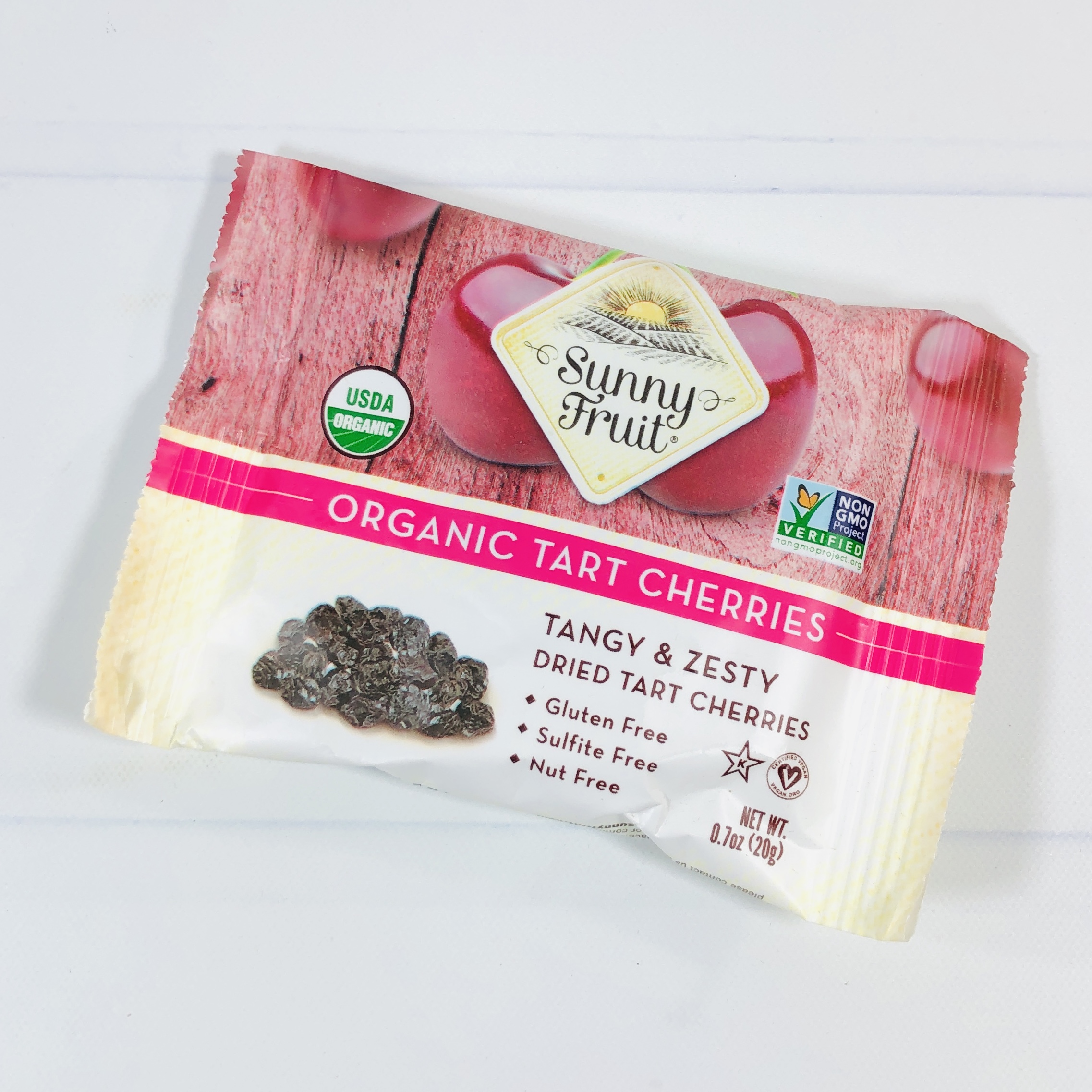 Sunny Fruit Organic Tart Cherries ($0.84) I know this says "tart cherries" but they are sweetened with apple juice and are moist and tender, perfect for cereal, trail mix, or out of hand. Like raisins, but better, fruitier, squishier.
Teapigs Licorice & Mint Tea Bag ($1.25) Warning — If you have high blood pressure, limit intake to one bag a day, as licorice root can increase BP. I decided to give it a try since I like peppermint but this wasn't a hit with me at all. I like that the bag is biodegradable, that's a plus. I don't like stevia and monkfruit and it turns out that licorice is very similar, so this was like drinking the strongest stevia/saccharin/fake sweetener ever and it did all kinds of weird things to my mouth and taste buds. Your results may vary but if you don't like stevia, then this probably isn't going to taste good. I did appreciate the fact that I learned something new and I will continue to avoid licorice in the future.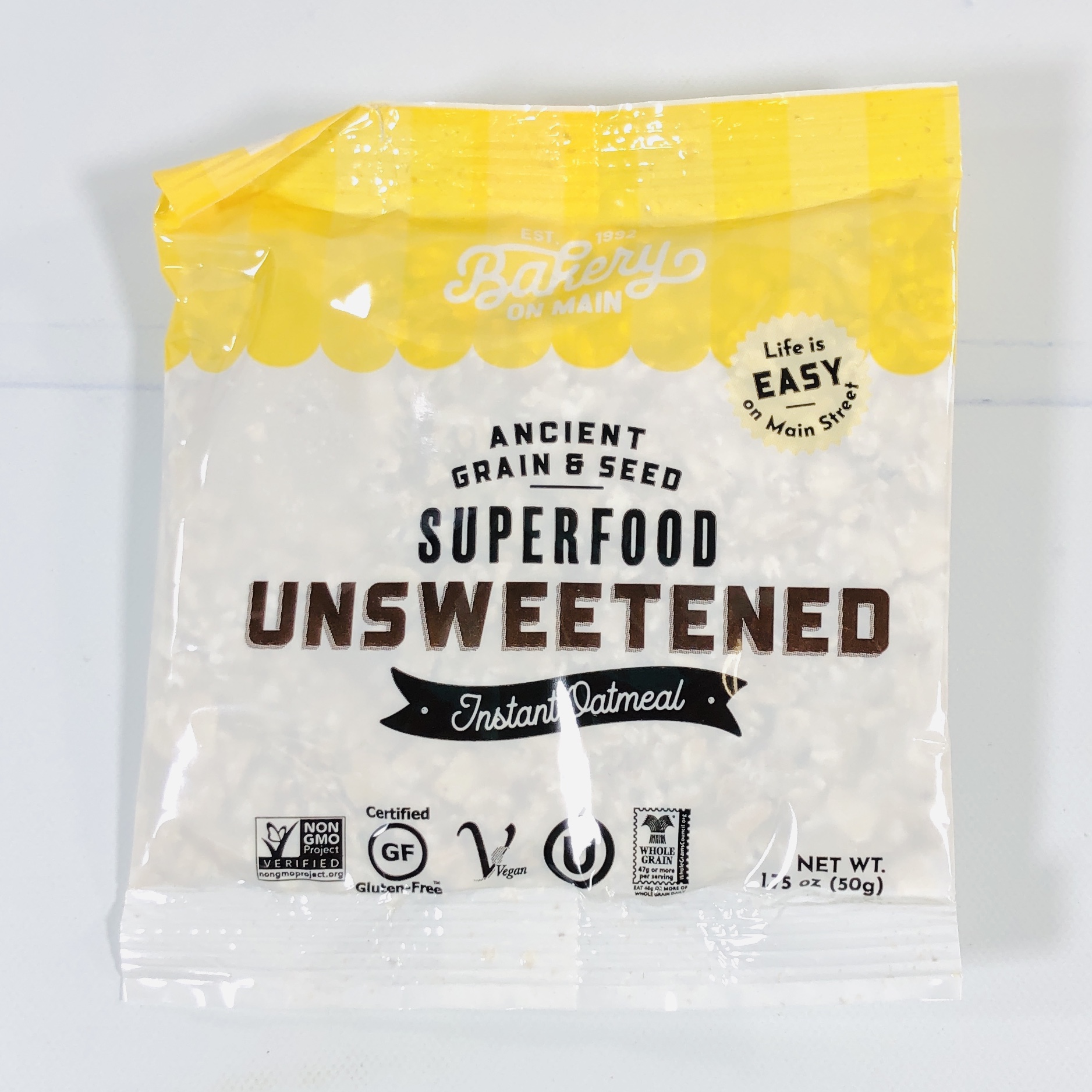 Bakery On Main Superfood Unsweetened Instant Oatmeal ($1.10) I love a hot bowl of oatmeal for breakfast and that's what we have here, except there is flax meal, chia seeds, and amaranth along with those oats. I think of it as a blank canvas and add different toppings based on what I have on hand — berry compote, sliced bananas, brown sugar and toasted nuts, or jam are all good. You could even stir in those dried cherries or maple walnuts shown earlier in the review!
Clif Nut Butter Bar, Chocolate & Peanut Butter ($1.65) Imagine a No-Bake Chocolate Cookie (you know the kind that I mean, right?) but it's in bar form and there's a soft peanut butter filling in the middle. This was very decadent and super tasty, with peanut butter, oats, date paste, and pea protein.
Nubu Nut Butter Bites with Cashews Do you ever see a snack and think, hmm, that's not what I thought it would be? This is one of those snacks. Judging by the name only, I thought these would be chewy granola bites or something, but it's basically peanut brittle. Peanuts, corn syrup, sugar, and cashews are the ingredients. I wouldn't have known that it had cashews, it is just like that classic hard candy and I had to let it dissolve in my mouth so I wouldn't lose a tooth.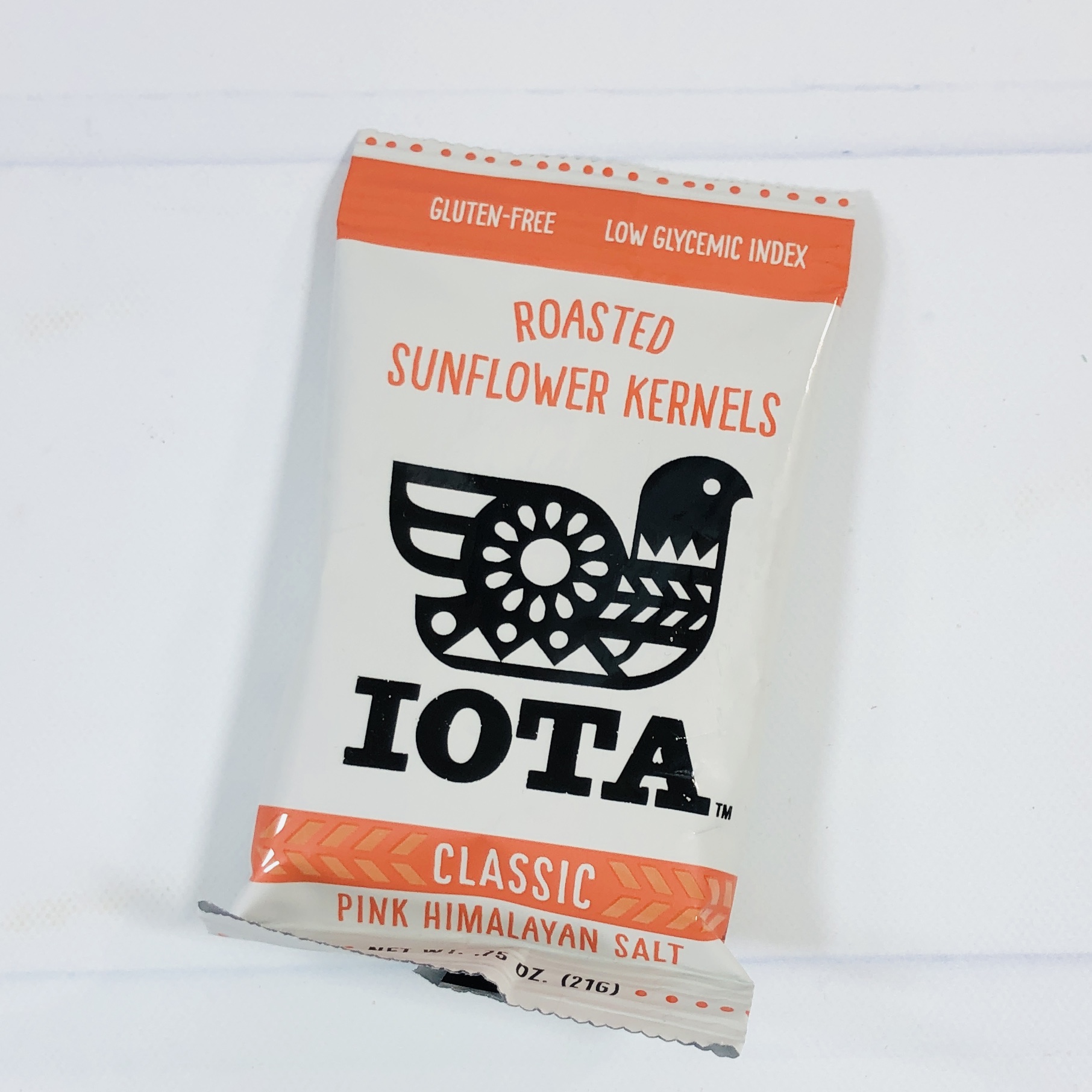 IOTA Roasted Sunflower Kernels ($1.49) is a classic snack — salted sunflower kernels. I poured them into my mouth straight from the bag but you could mix them with chocolate candies and raisins to make a trail mix.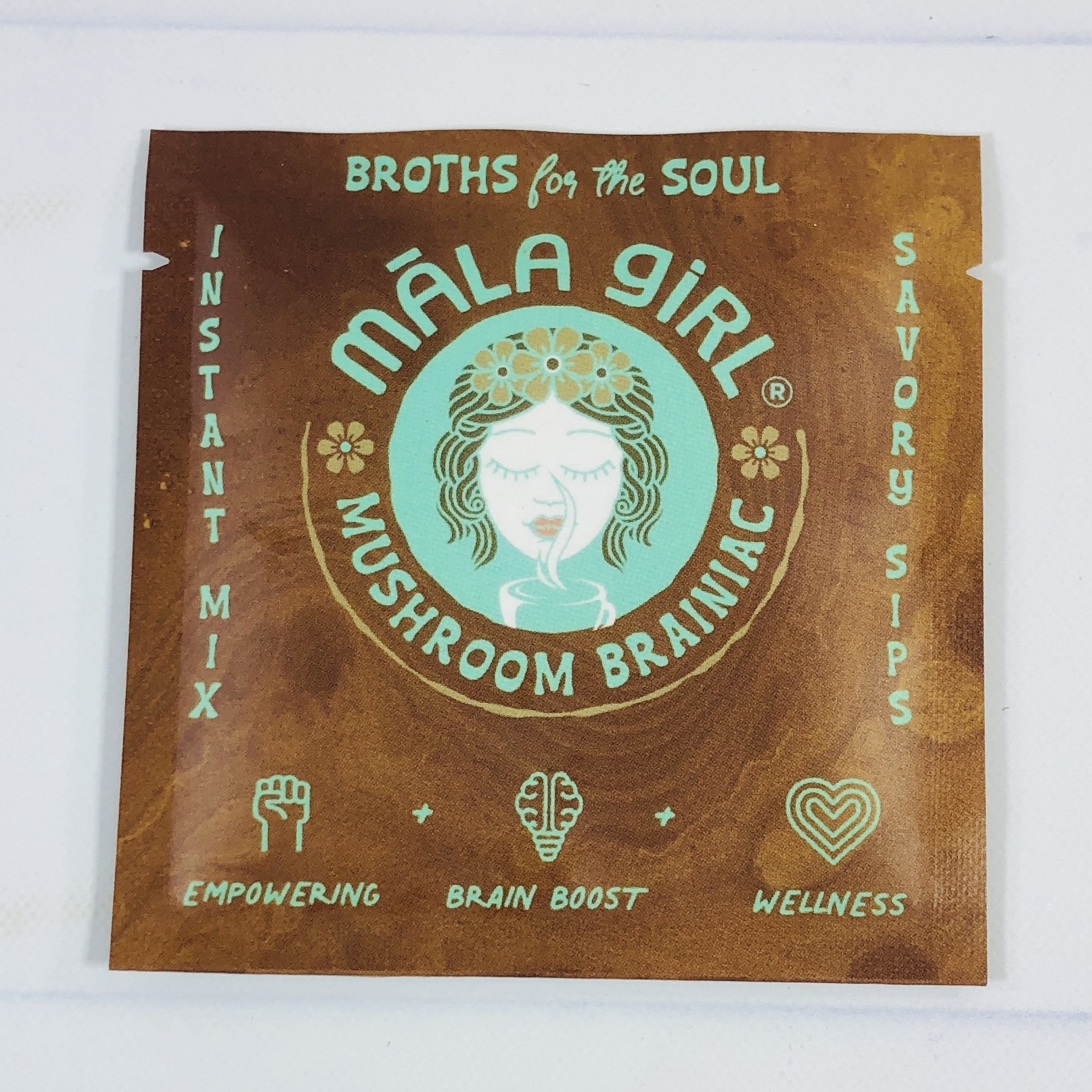 Mala Girl Mushroom Brainiac Instant Mix ($3) The only thing I have against this product is that I couldn't find a list of ingredients on the brand's website, but here's what I found online elsewhere:
onion, garlic, cacao powder, reishi, lions mane, celery, Himalayan sea salt, dulse, turmeric, ginger, black pepper, cayenne pepper, chives, parsley, dill, cacao butter, lemon, nutritional yeast, spices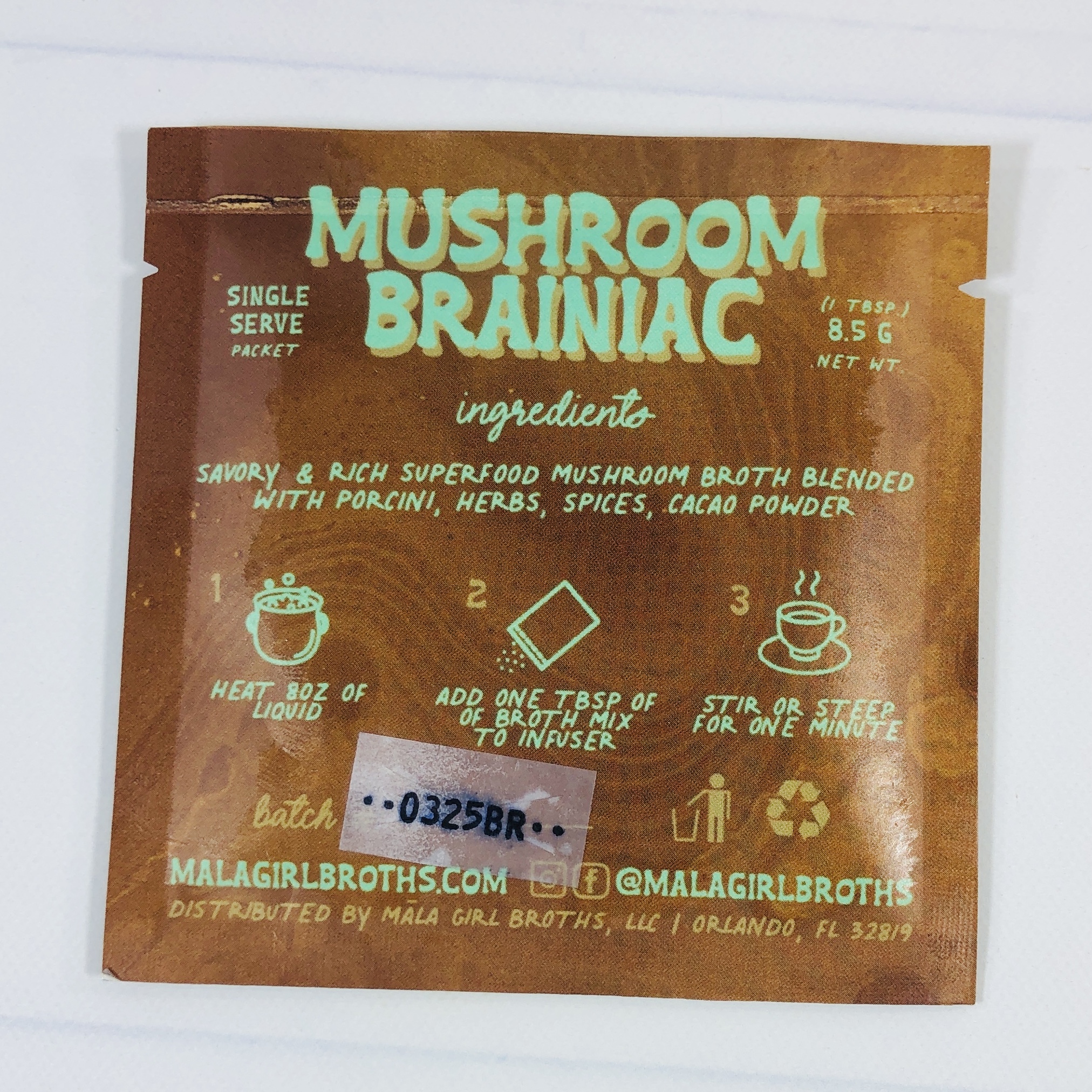 Subscribers received one of three different flavors. I added a spoonful to some hot water and was exceedingly pleased with the flavor, which reminded me of beef broth but without the beef. I tasted what I thought was lime (turned out to be lemon) but overall this was a good sip and could be used in recipes, I think it tastes better than (and most likely has less sodium than) traditional veggie broth and mixes. Has a hint of heat.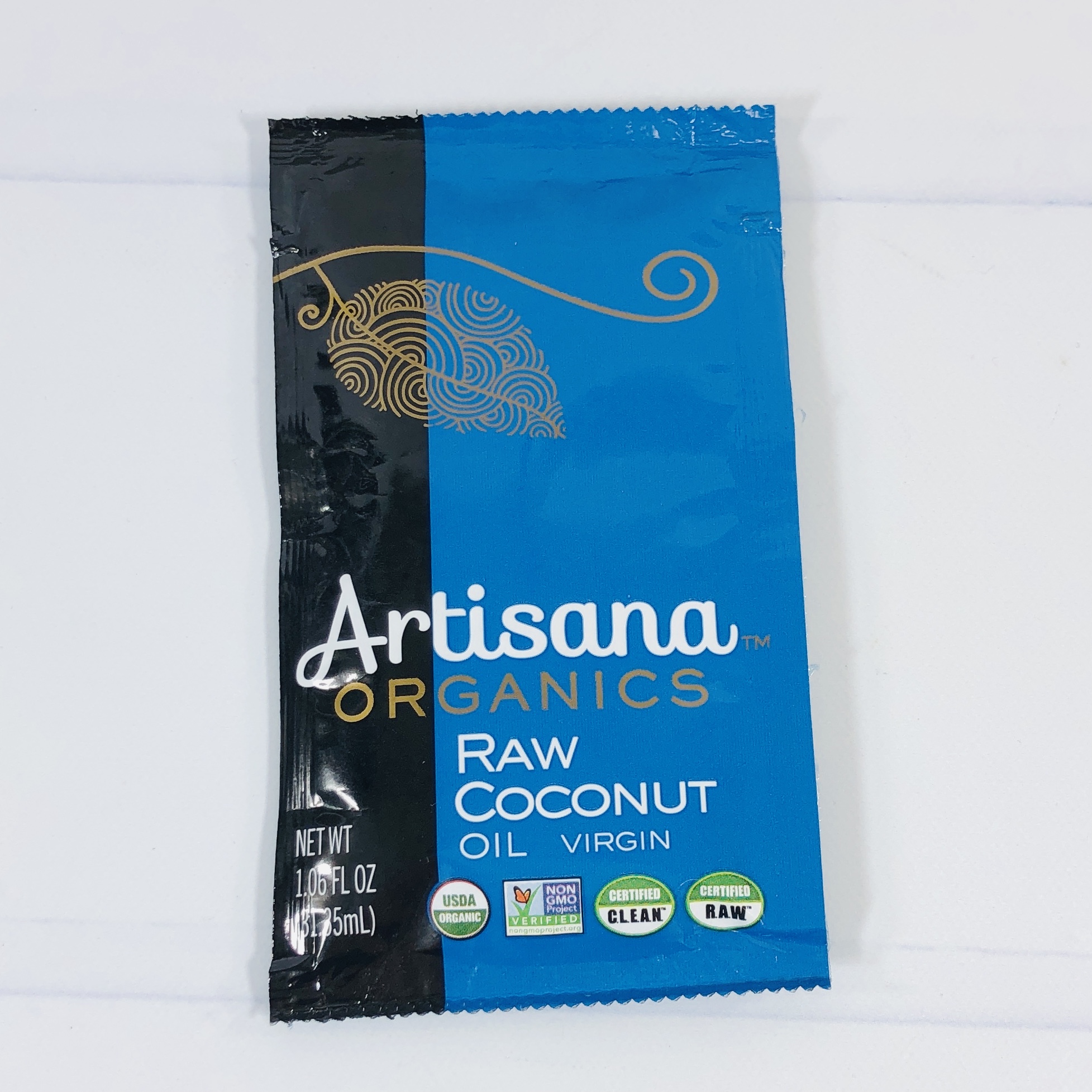 Artisan Organics Raw Virgin Oil Coconut is a one-time use pack of coconut oil to be used in, well, whatever ways one might use coconut oil, such as recipes. It could also be used on hair or skin, think deep conditioner or body oil. Mine leaked a bit somehow and got on the box and other snacks.
Vegancuts Snack Box is one of my very favorite snack boxes, I love the variety I get each month! They always send interesting snacks, like this month's mushroom broth and almond milk pudding. They also send my favorite types of snacks, which are nuts, seeds, and dried fruit. The bars and cereal are perfect for breakfast or a filling snack. The tea wasn't a hit but everyone has different tastes and I am still glad that I tried it.
Have you tried Vegancuts Snack Box? Let me know what you thought of the box!