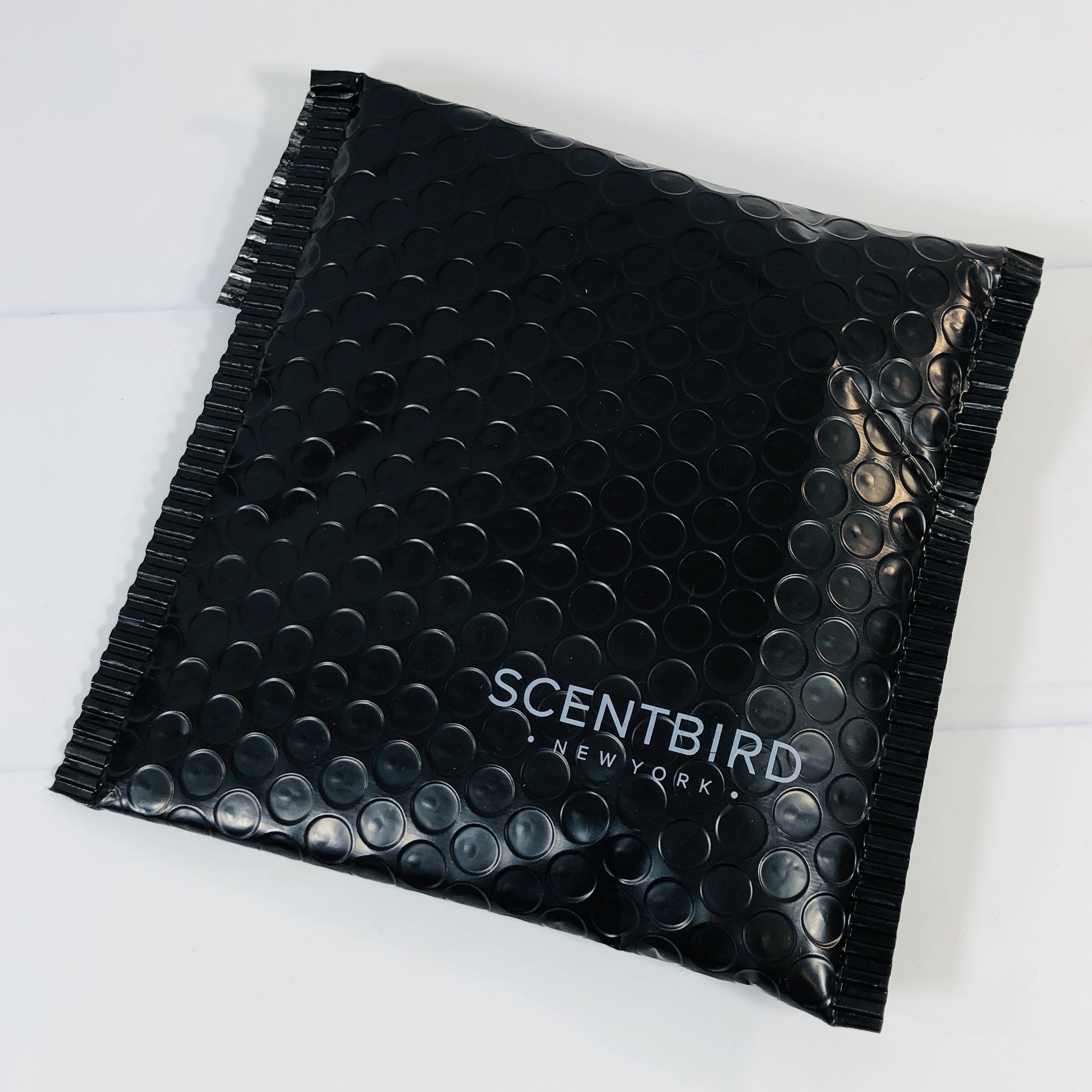 Scentbird is a monthly perfume and fragrance decanting subscription that has branched out into skincare, makeup, and even candles. With Scentbird, you get a thirty-day supply of perfume every month – Scentbird takes authentic perfumes and decants them into travel sprayers. There are over 450 fragrances to choose from and Scentbird adds new ones every month! You can save when you purchase a multi-month subscription, or even arrange to receive perfume every other month. Keep in mind that some fragrances and other items may have an upcharge of up to $15 in addition to the subscription cost. 
DEAL: Get 50% off your first month! No coupon needed, just use this link to subscribe.
NOTE: As of May 11, 2021, the price for the one product a month plan will increase to $15.95 a month, an increase of $1.
Scentbird is about the fun and magic of fragrance. We designed Scentbird for the pickiest girl- or boy- to let you date luxury perfumes before marrying them.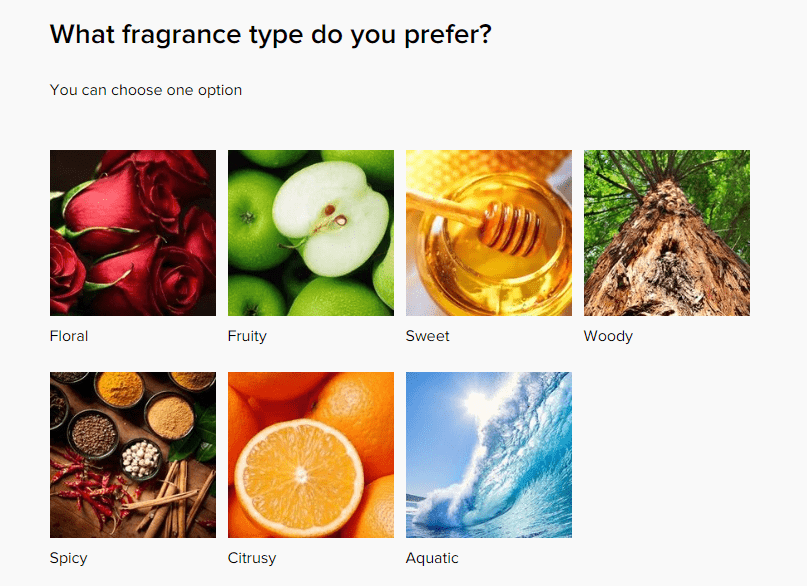 When you sign up, you can fill out a quiz so Scentbird can provide you with some suggestions. There are only 5 questions and you can take the quiz as often as you like. You can place both men's and women's scents in your queue too and of course there are lots of unisex scents available. You can also fill the queue with whichever fragrances you prefer and keep in mind that if your queue is empty, you will receive the Fragrance of the Month. The Perfume of the Month for July is Alibi by Oscar de la Renta:
The timeless mystery of a luxurious fragrance combined with feminine and free-spirited elements for an unforgettable scent creation.
Fresh Mandarin, elegant Vanilla Orchid and sensual Musk come together for an unforgettable and effortless scent.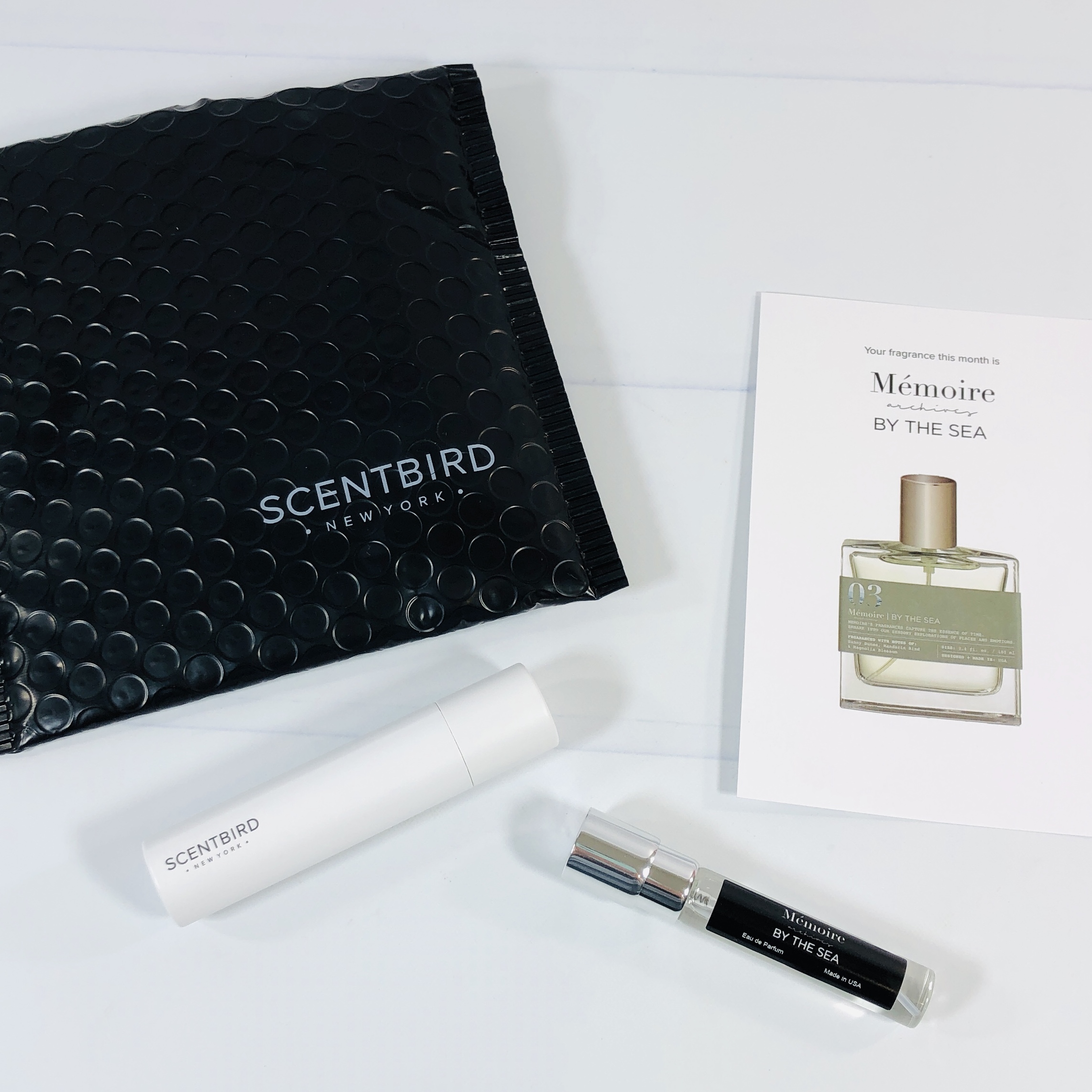 Everything in my box!
I received a card with a picture of the scent I selected.
It briefly described the scent and listed the ingredients and where I can purchase more.
My perfume was shipped in a protective cardboard container. Scentbird vials hold 8ml, or 0.27 ounces, of fragrance.
Mémoire Archives Eau de Parfum in By The Sea (Currently $30 for 100ml) I wanted a summery scent that was light and that would make me feel like I was at the beach, because I love the beach. That doesn't mean that I want to smell like Coppertone or Hawaiian Tropic sunscreens and I don't want to smell like a beach-type candle, and I've had my fair share of perfumes that have smelled just like that. While this scent didn't smell like that, it also didn't smell particularly beachy, more like a floral, and I am ok with that. The scent notes include sunny dunes, mandarin, and magnolia.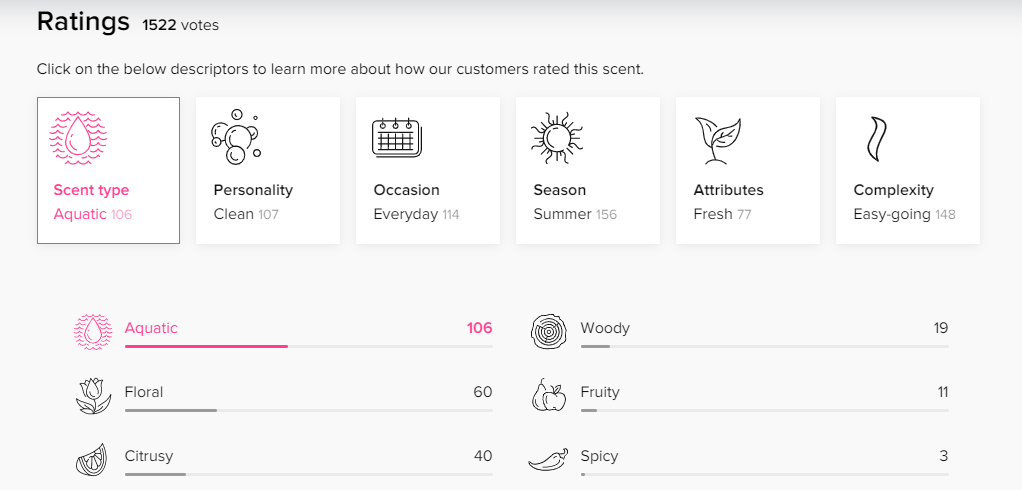 Scentbird wants you to rate your perfume on their website, and that helps others get a feel for what the fragrance is like. There is also a spot for comments, and I like to read those to see where it's headed. For instance, this is listed as a unisex scent and several people commented that it smells feminine, and I have to agree. Most people voted By The Sea as an aquatic scent followed by floral and citrusy. They said it's a clean scent and perfect for the office and summertime. I would vote this a floral scent but I agree with all of the other descriptions.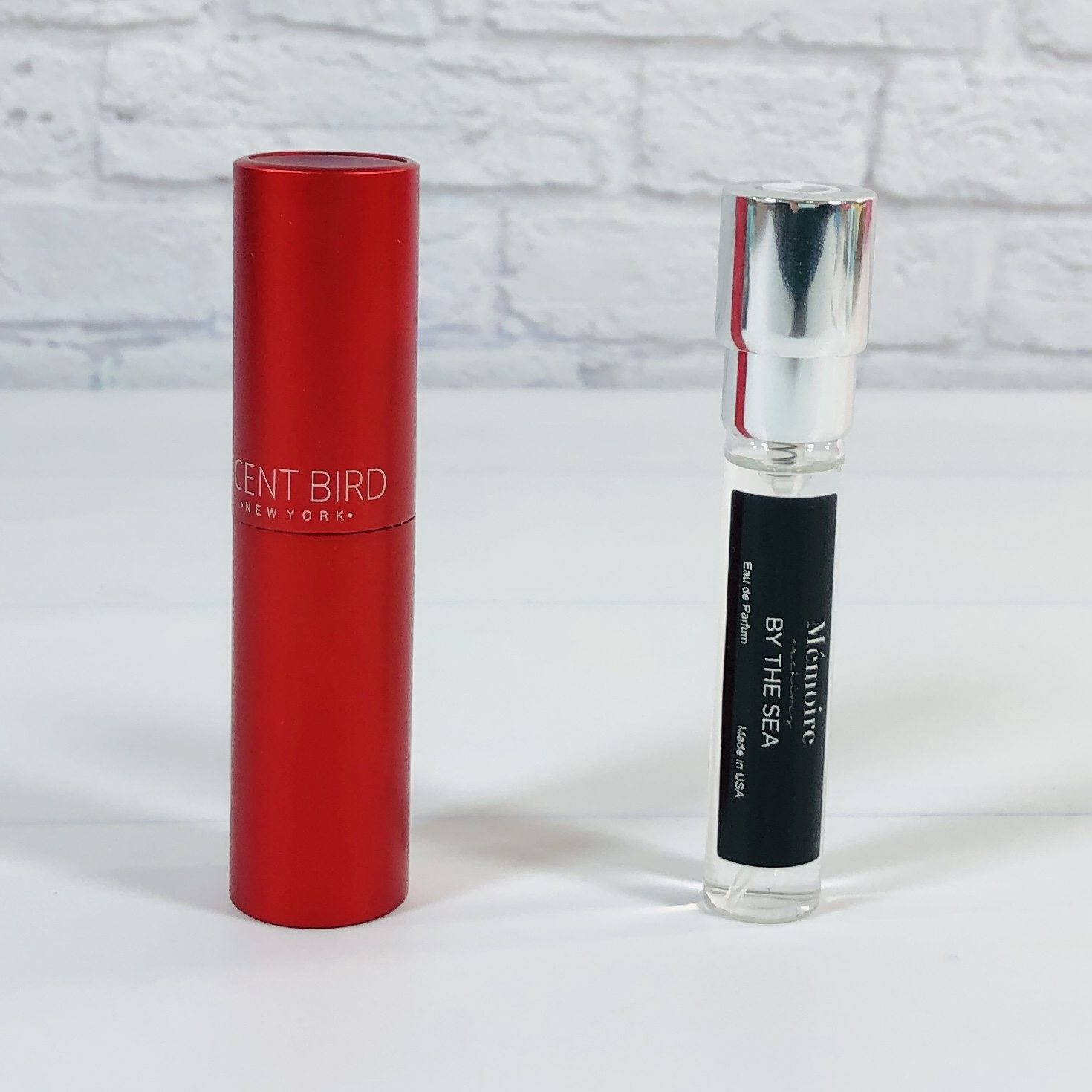 If this is your first time ordering Scentbird, your first shipment will come with a case for holding your scent vial. You can also order flashier cases, like this snazzy red number, on their site.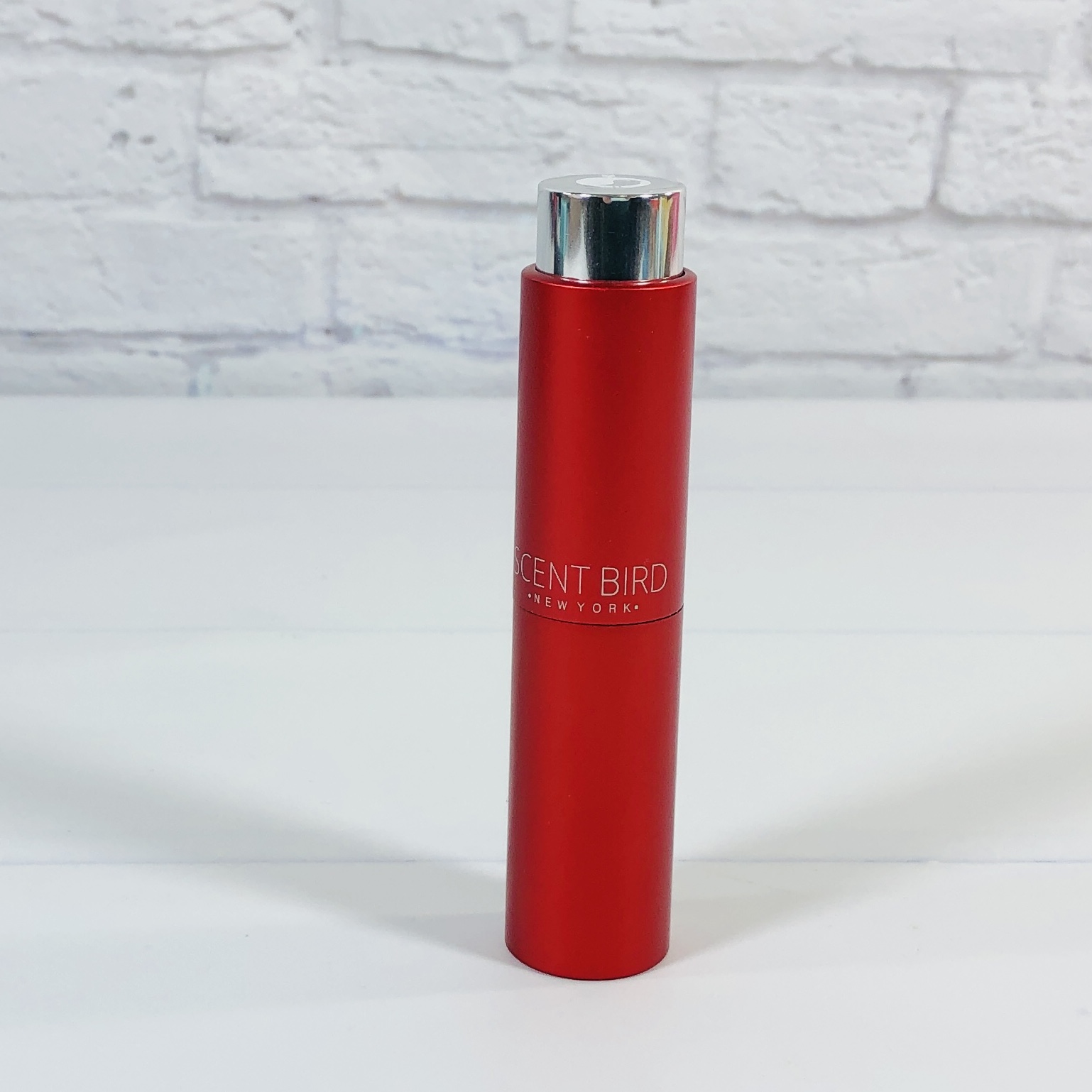 Just place your scent vial in the holder and twist while pushing down until the sprayer nozzle is hidden.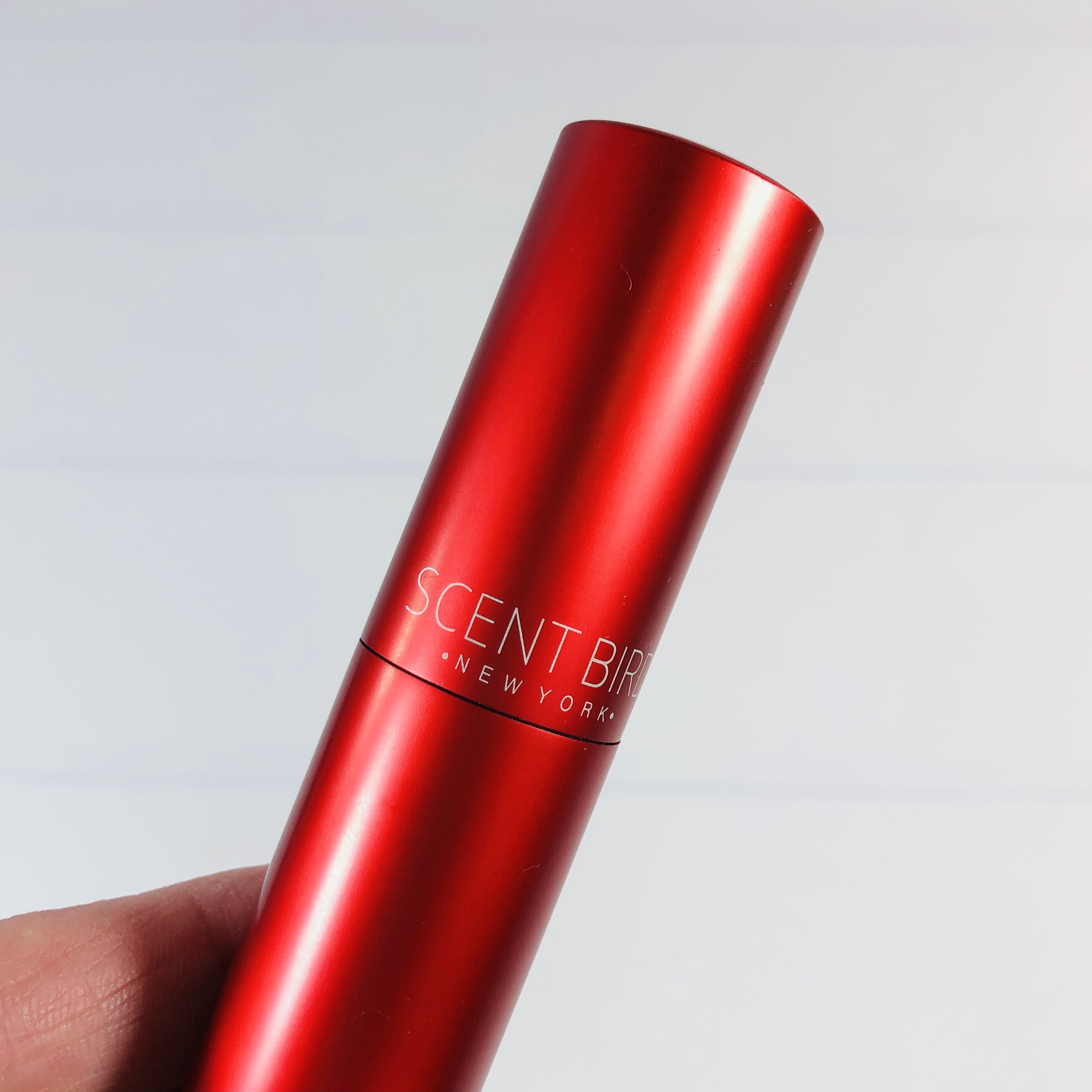 Nothing will show out of the top when it's in there correctly. Then twist to expose the sprayer and spritz away.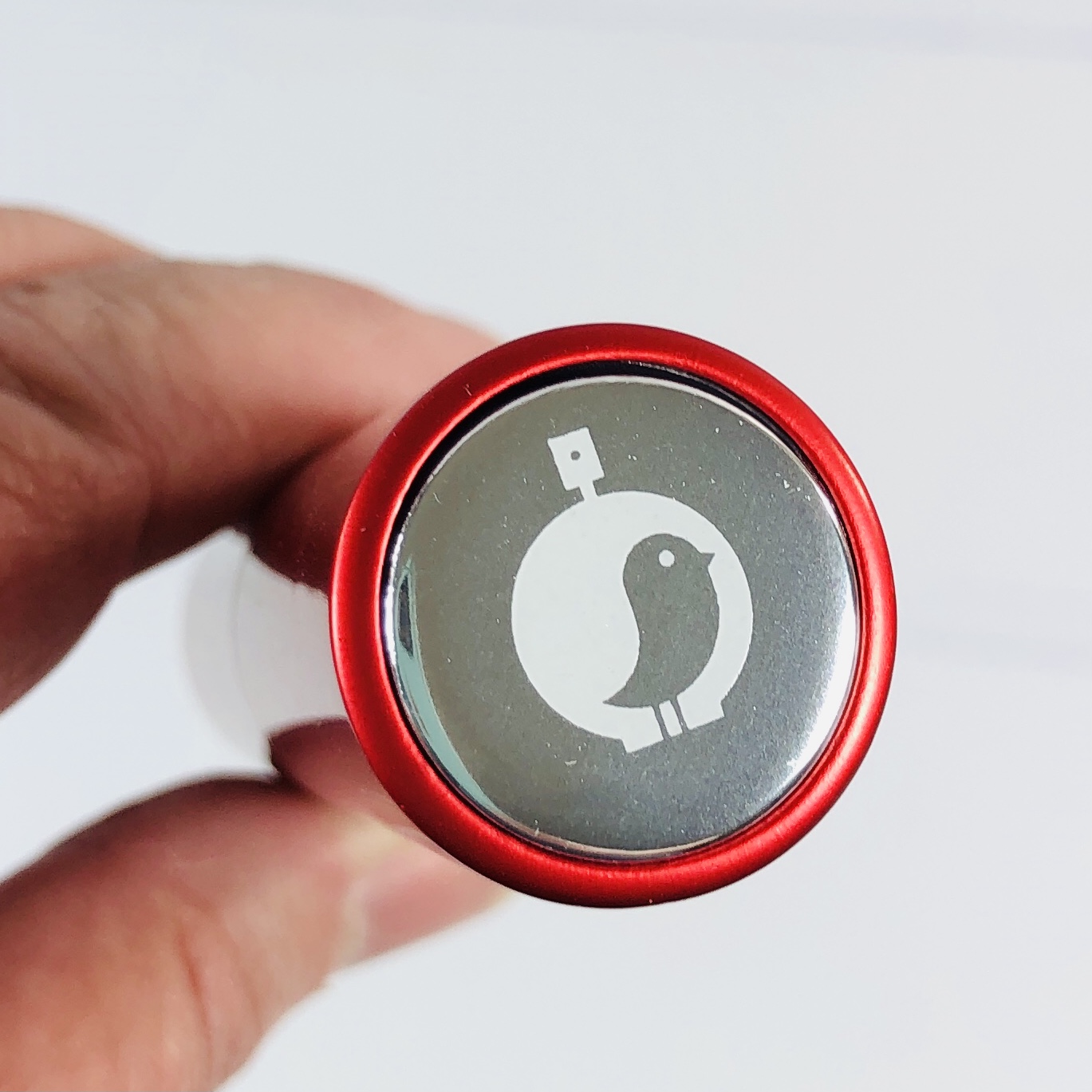 I was happy with my scent but discovered it is on sale at the brand's website so that was kind of a bummer, I guess it happens sometimes. I don't think this is a beachy scent but it is a peppy sweet floral and nice for summer — I don't want anything strong or overpowering in this humid Central Texas heat. I don't think this a particularly unique scent and if you were expecting it to smell like sunscreen you would be disappointed. The longevity was alright but projection isn't super strong, but I didn't have to keep sniffing my arm to catch a whiff so that's a plus. I like that I can try different scents from Scentbird and not have to worry about spending a lot of money, and if I find a keeper I can feel confident about buying a full-sized bottle.
What's in your Scentbird queue? Let me know what scent you're wearing now in the comments!