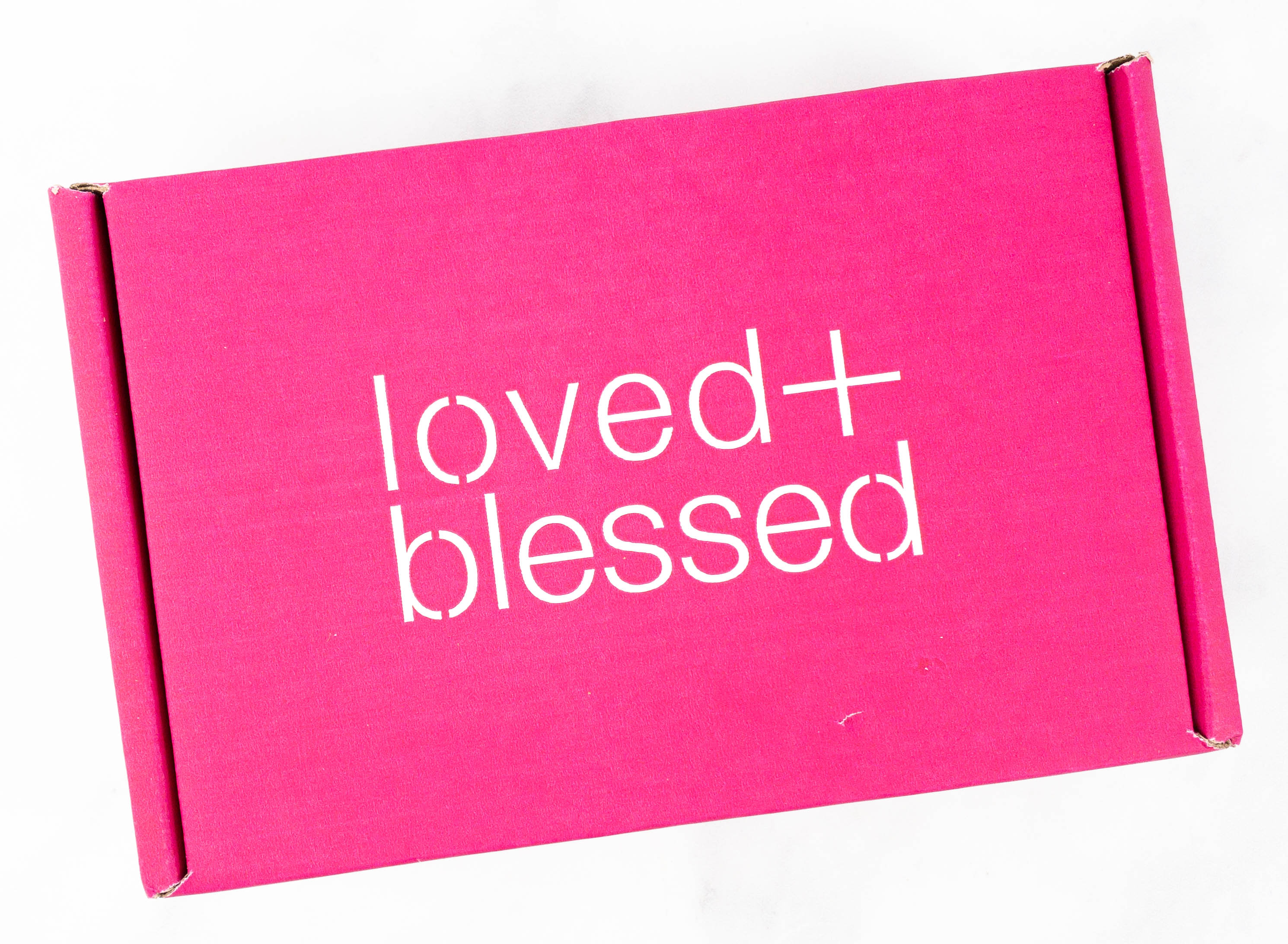 Loved + Blessed is a monthly membership and Christian subscription care package for women who want to live life encouraged. Aside from the box of encouragement, subscribers will also receive access to a blog article, a 4-week life appreciation workbook, 4 video lessons, an online fellowship in their private community, and access to their library of past videos and workbooks. A month-to-month subscription costs $25 and you can also opt to get a 3-month prepaid subscription for $60, which means you'll save $15!
DEAL: Get $5 off your first box! Use coupon code HELLO5. Cannot be combined with other offers.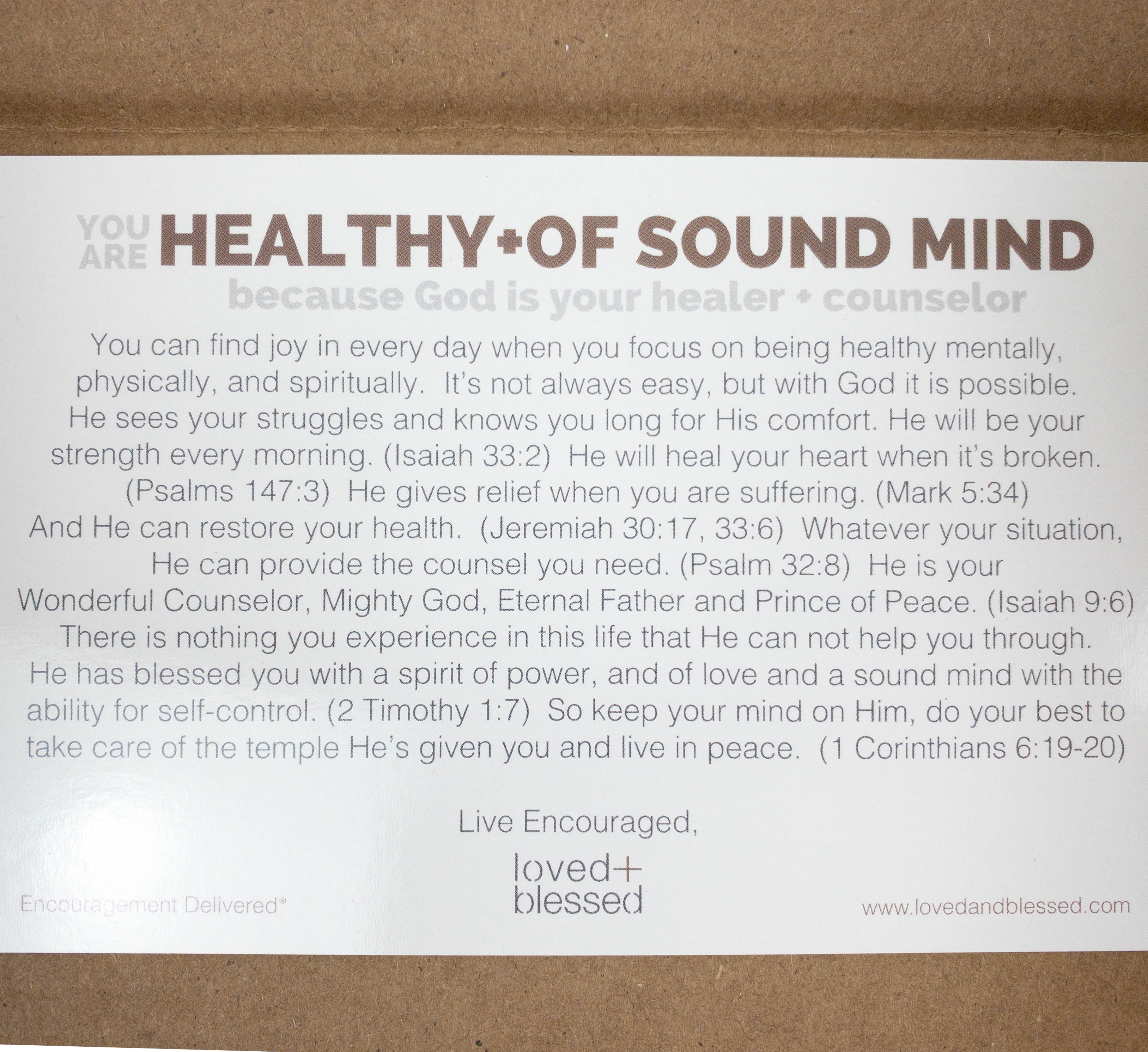 Everything arrived in great condition.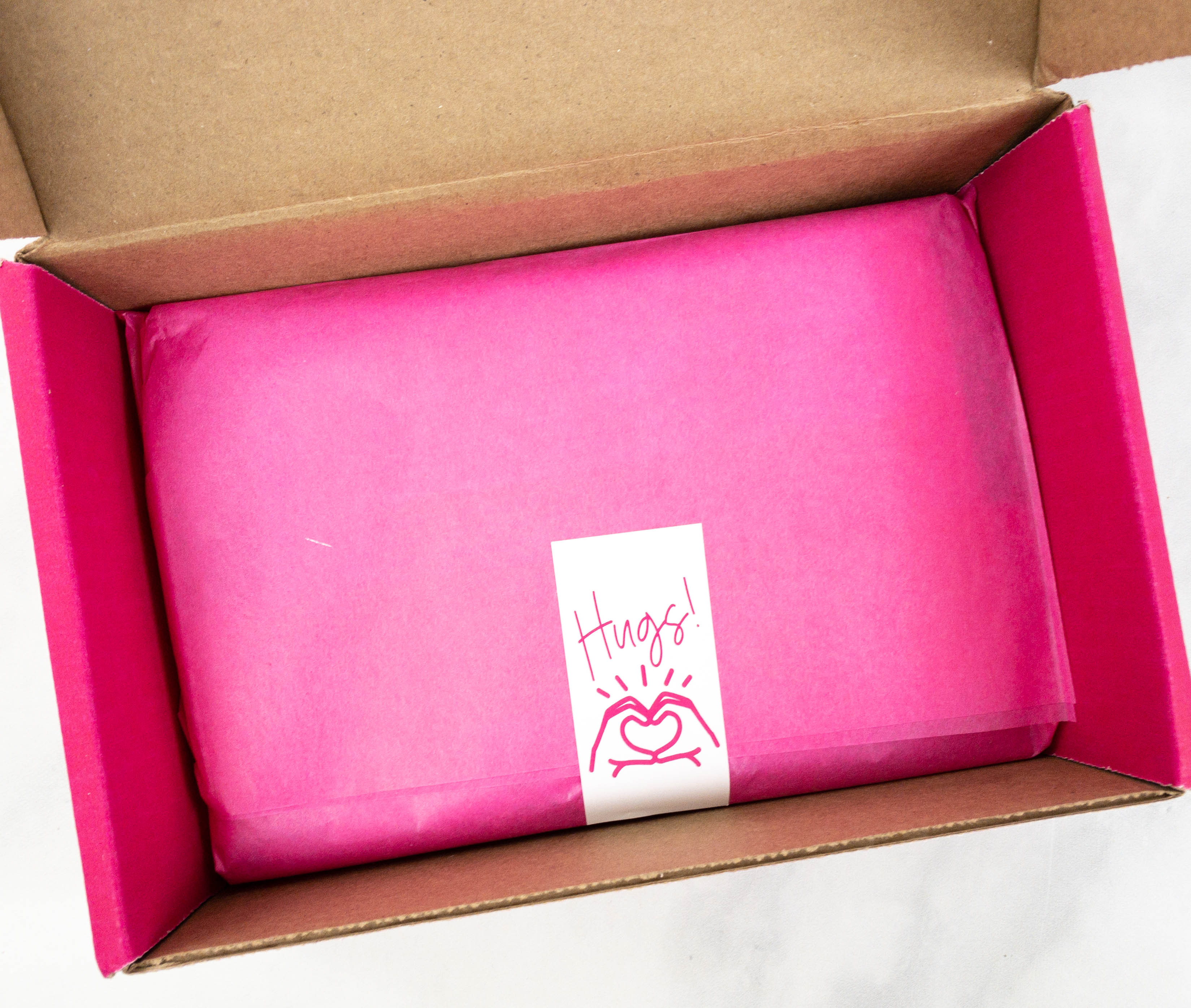 The items were packed with bright pink wrapping paper, sealed with a sticker that says "hugs!"
This month's theme is HEALTHY AND OF SOUND MIND.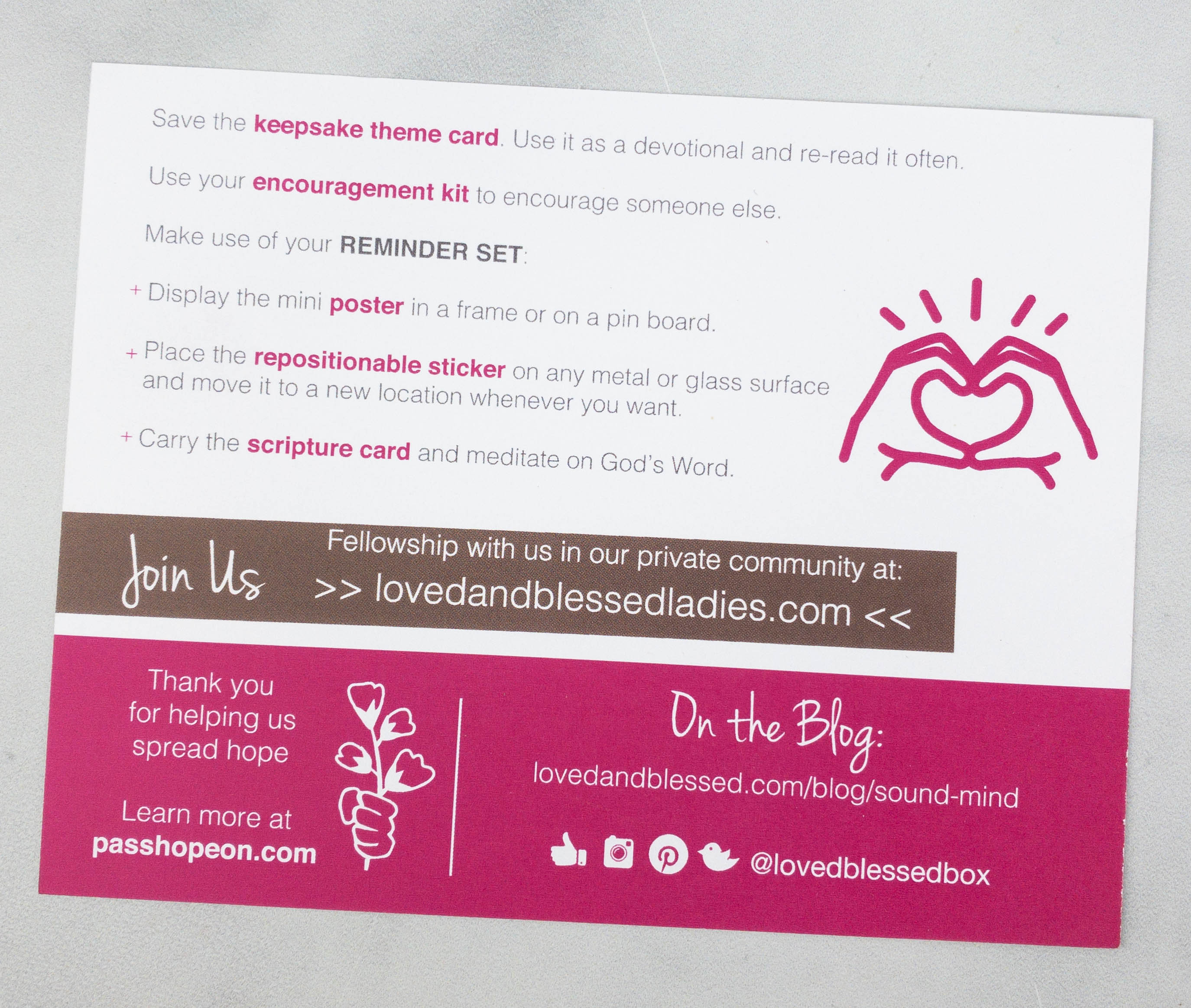 Listed at the back of the card are some reminders about the items inside the box.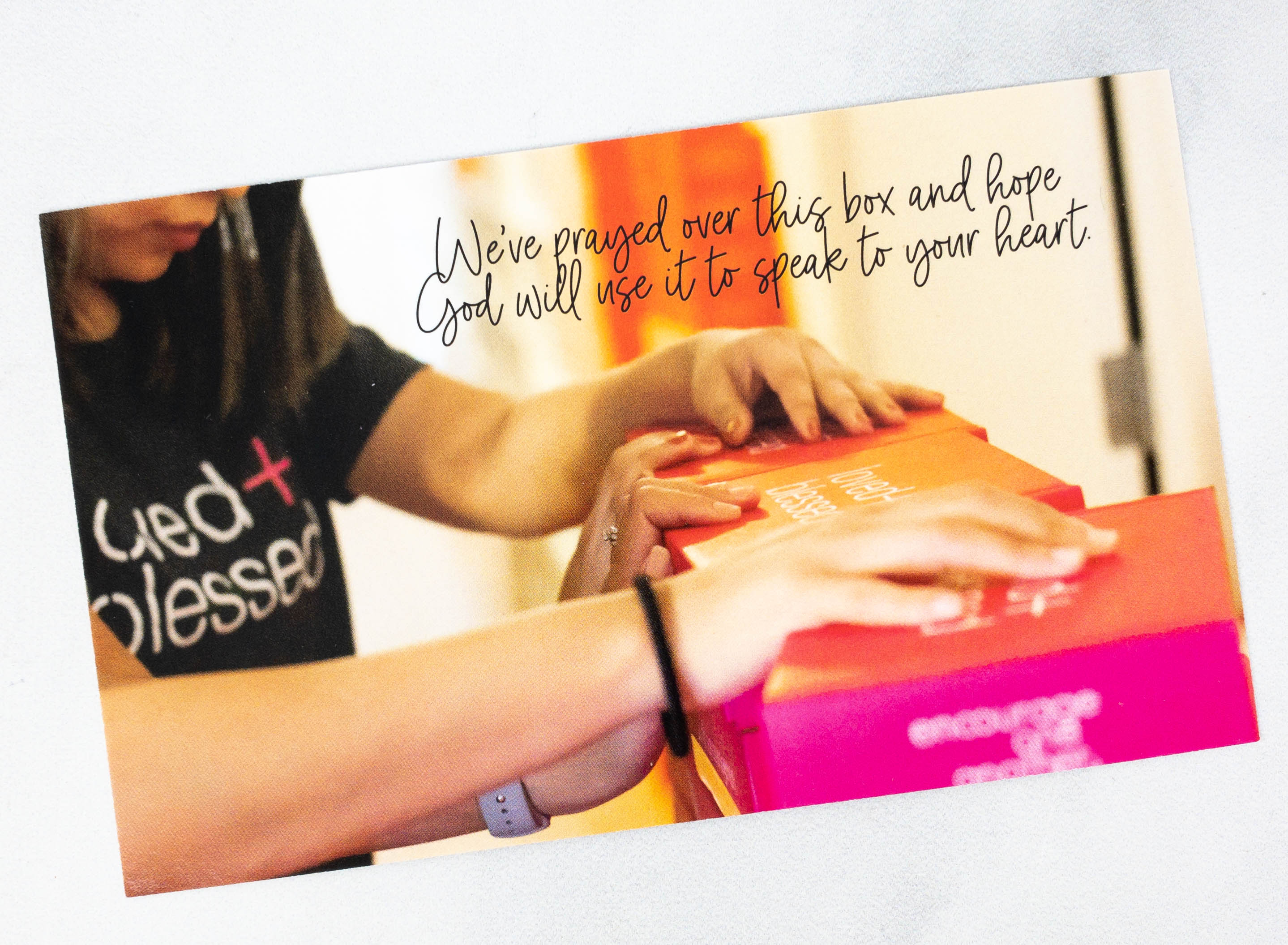 Here's another info card! It features a heartwarming message:
We've prayed over this box and hope God will use it to speak to your heart.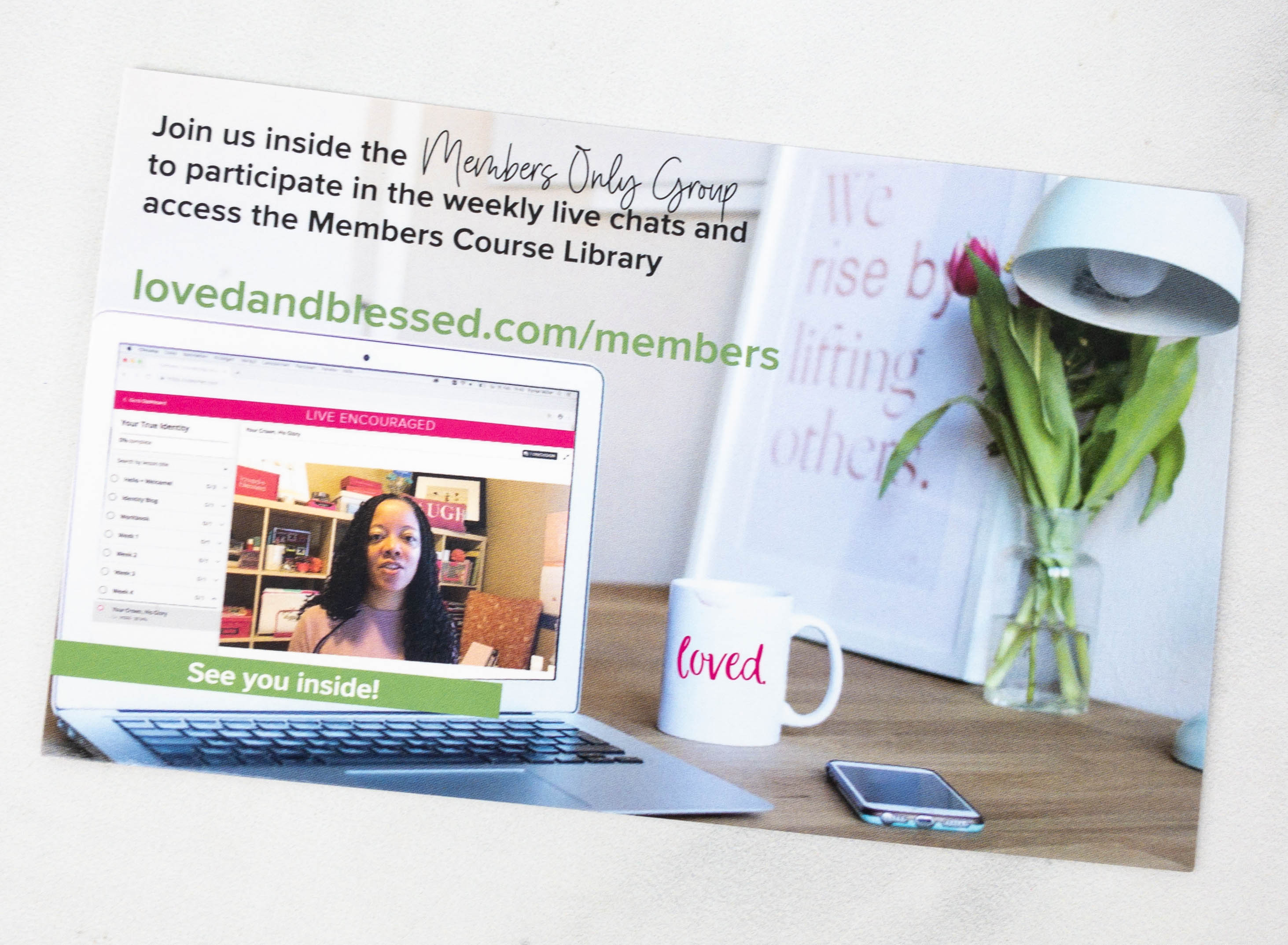 On the other side of the card, there's a reminder to log into the Members Course Library!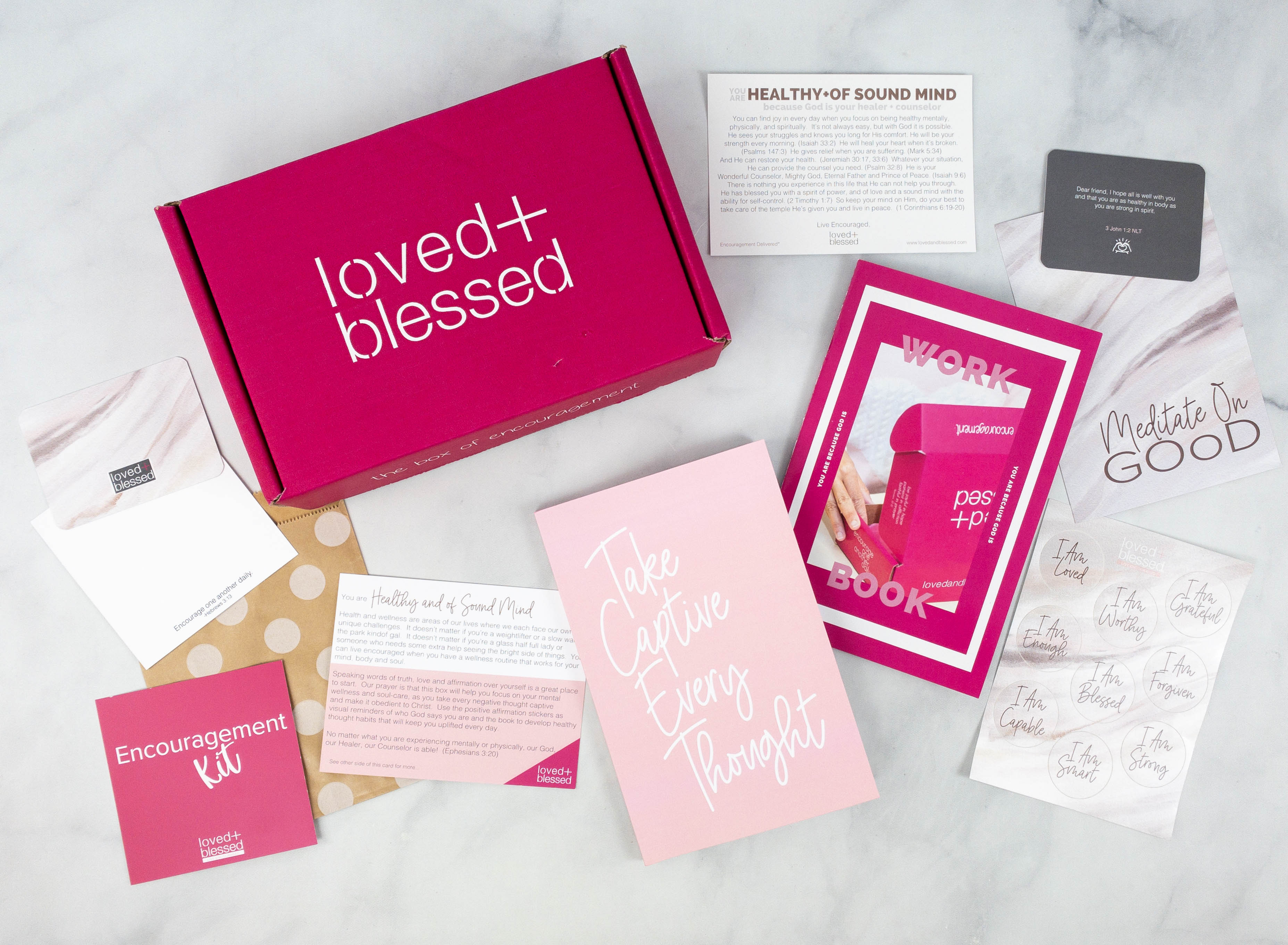 Everything in the July 2021 box!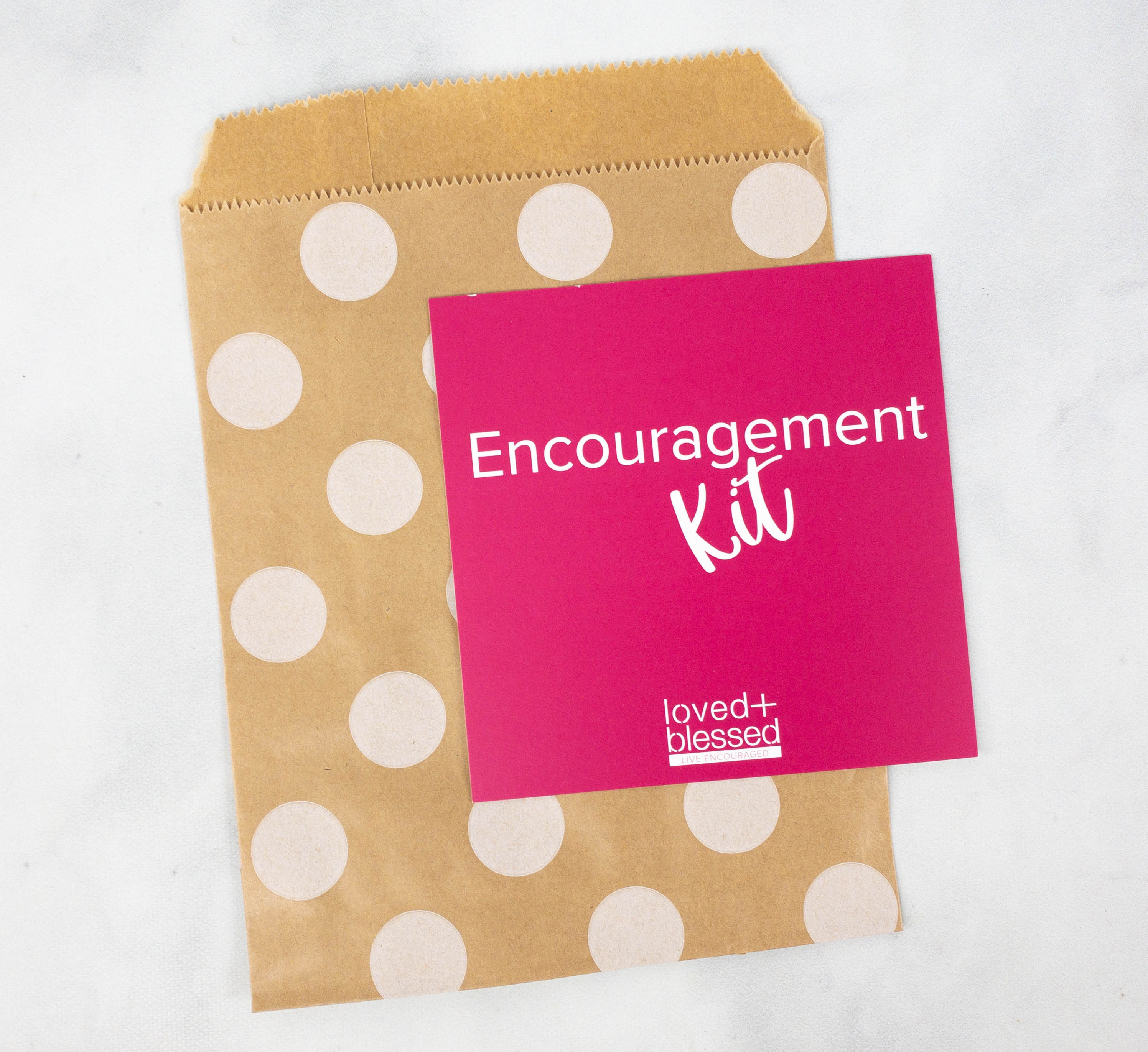 Encouragement Kit. This kit came in a cute polka dot  paper pouch. I am excited to see all the items inside!
Scripture Card. Every box contains a scripture card. This month, it features a simple marbled pattern.
The scripture on the flip side is from 3 John 1:2 NLT: "Dear friend, I hope all is well with you and that you are as healthy in body as you are strong in spirit." Another card suggests to pass the encouragement kit to help brighten someone's day. The other card is blank, and you can write a message on it.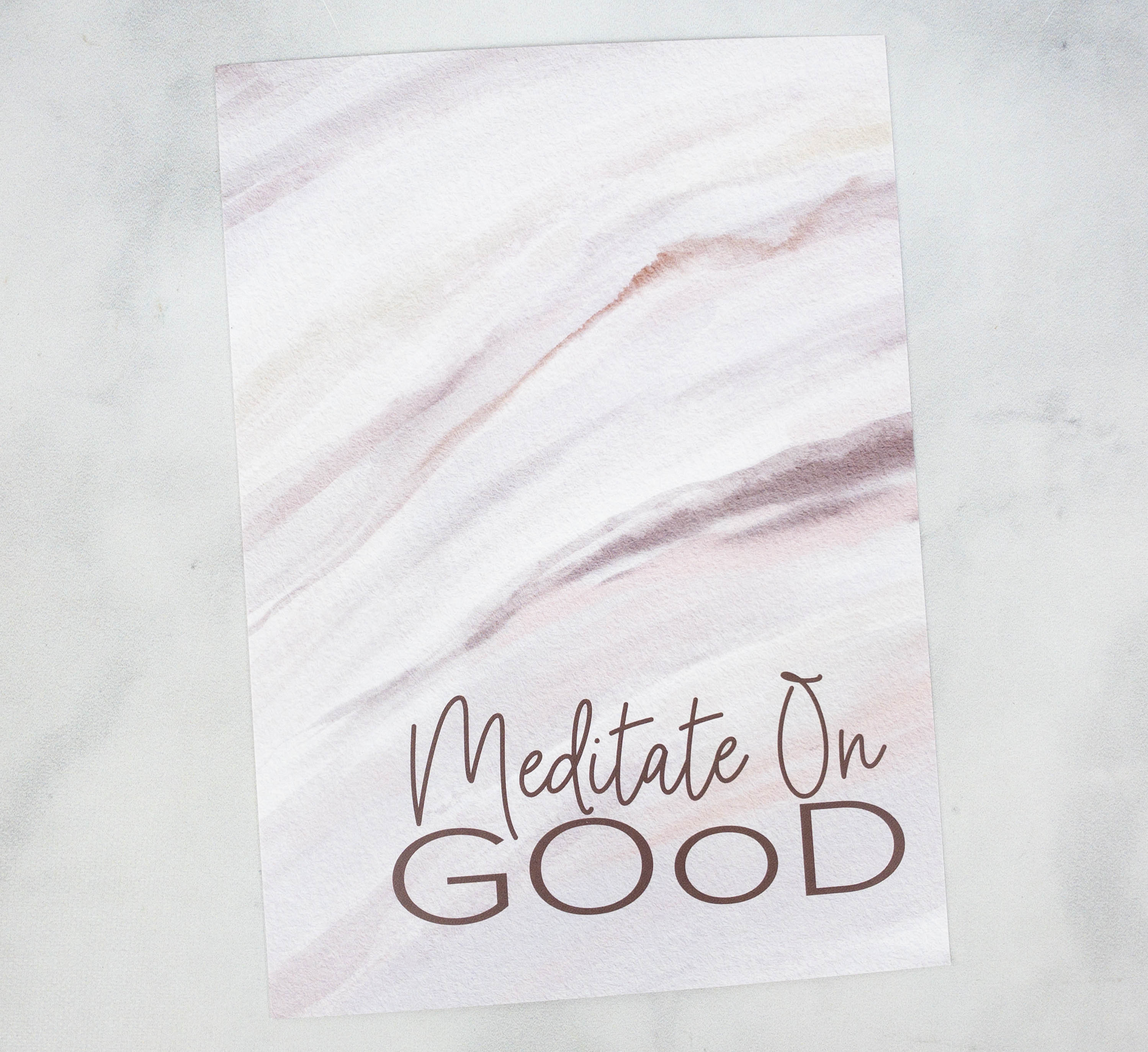 Poster. There's also a poster included in each box. This month's poster has the same marble design as the postcard and I love the message it partakes.
Meditate on Good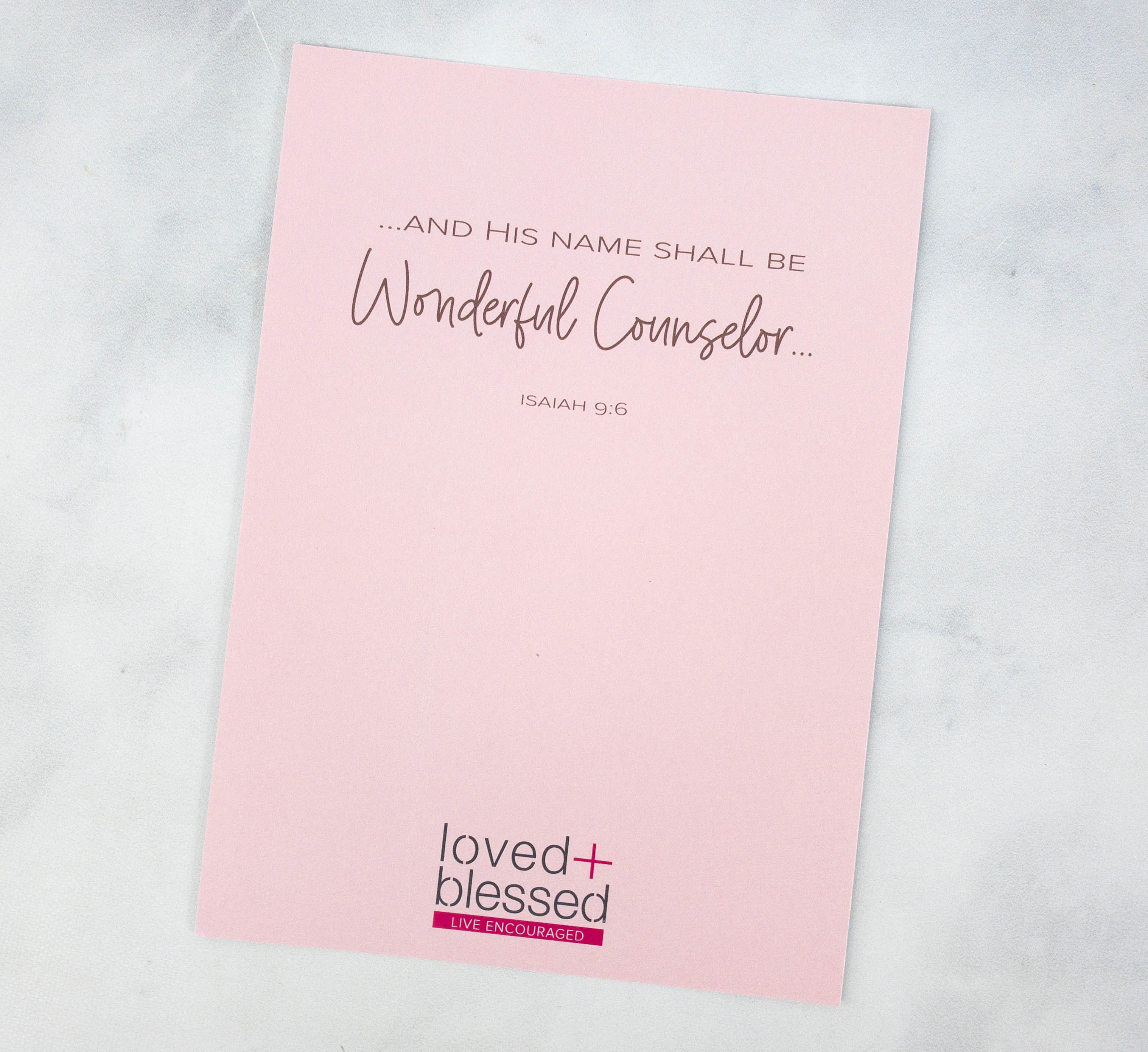 There's another inspiring message on the flip side.
And His name shall be wonderful counselor.

– Isaiah 9:6
Repositionable Sticker. They usually include a repositionable sticker in the box, but this time, it's a full sticker sheet. You can attach them to your laptop and other flat surfaces where you can easily see them!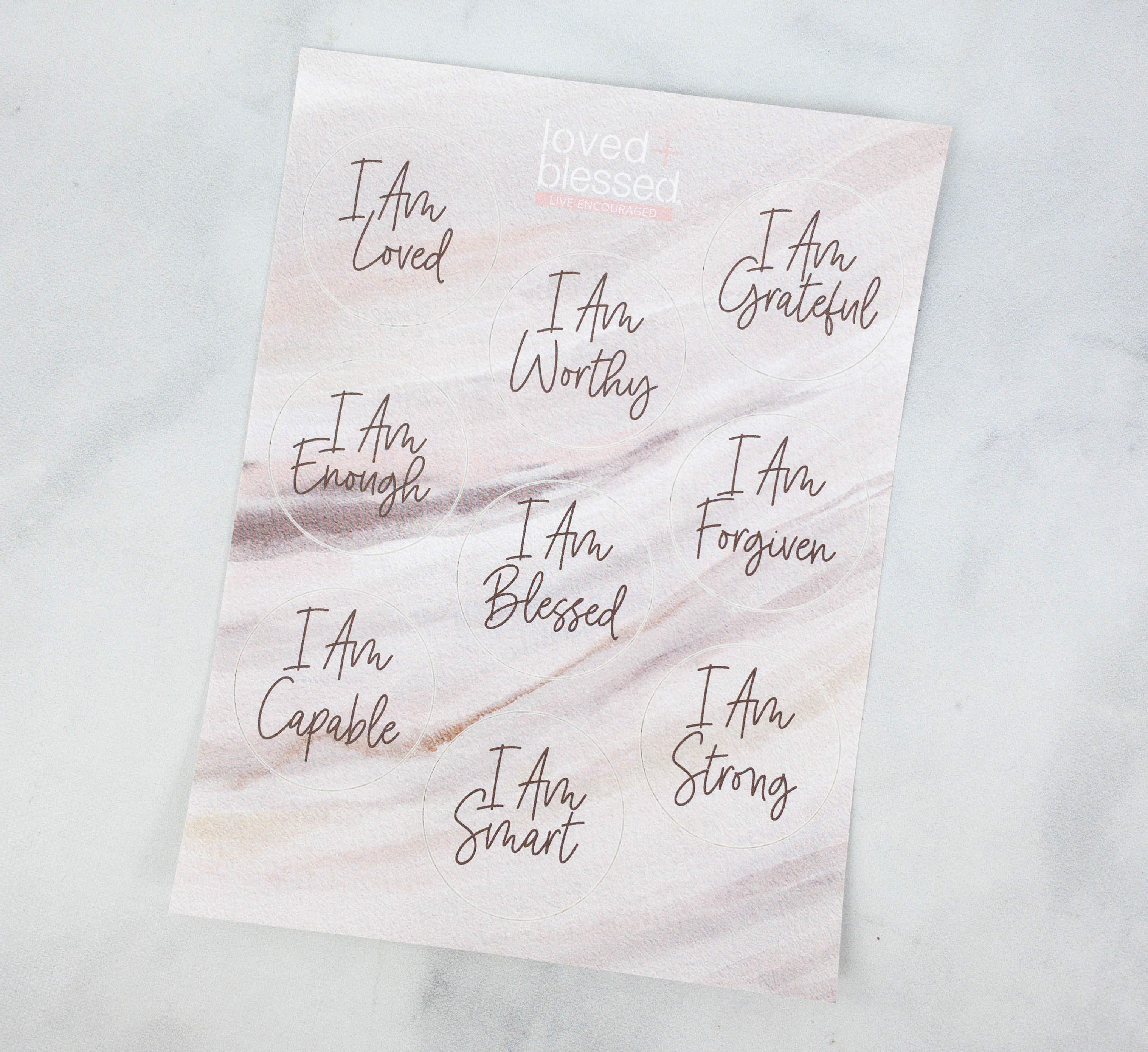 There are 9 stickers in the sheet. Each sticker has a positive affirmation to help keep you going!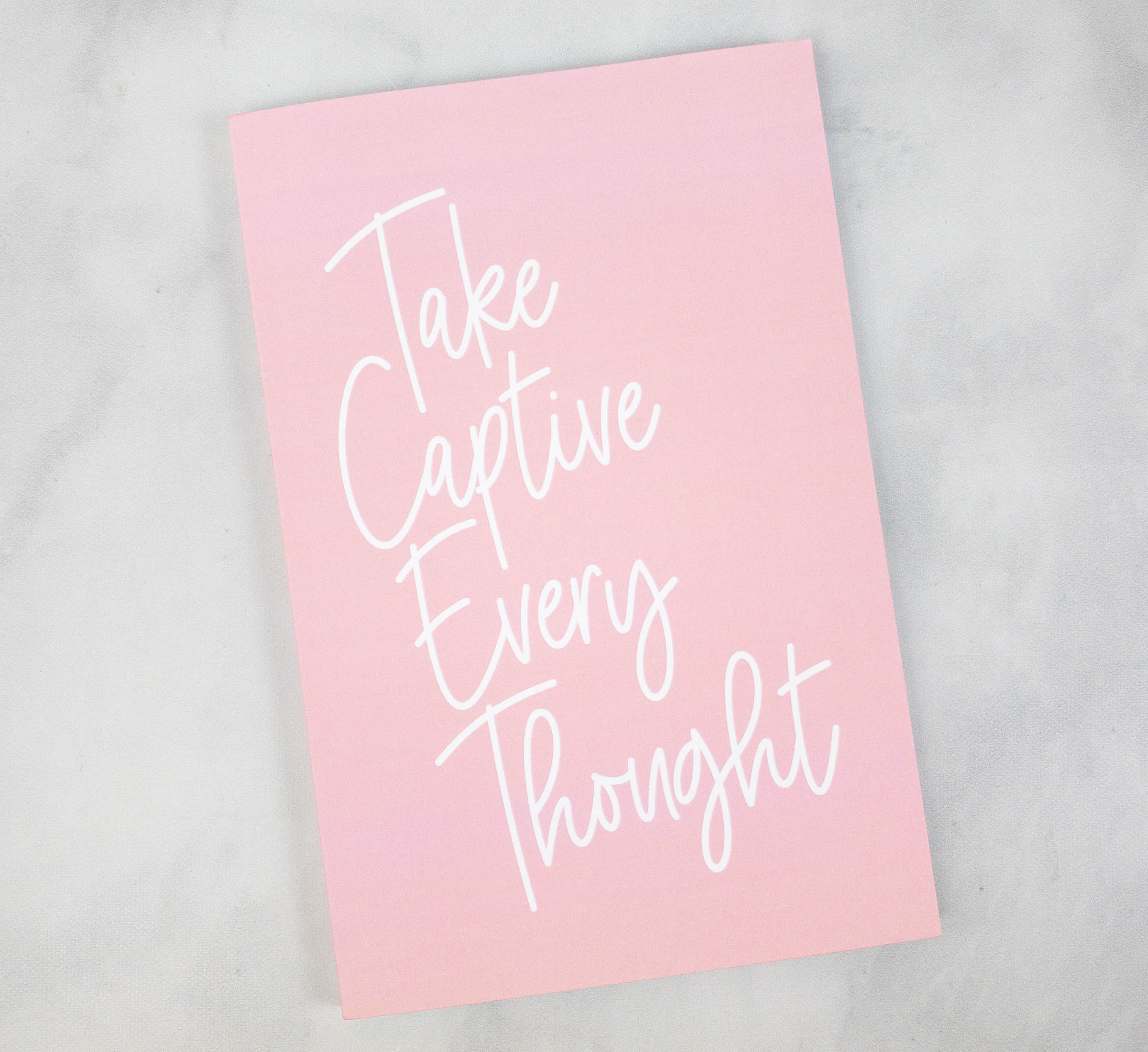 Booklet. They also included a booklet written by Jamila Jackson, the founder and Chief Encouragement Officer of Loved+Blessed. The title is from 2 Corinthians 10:5.
Take Captive Every Thought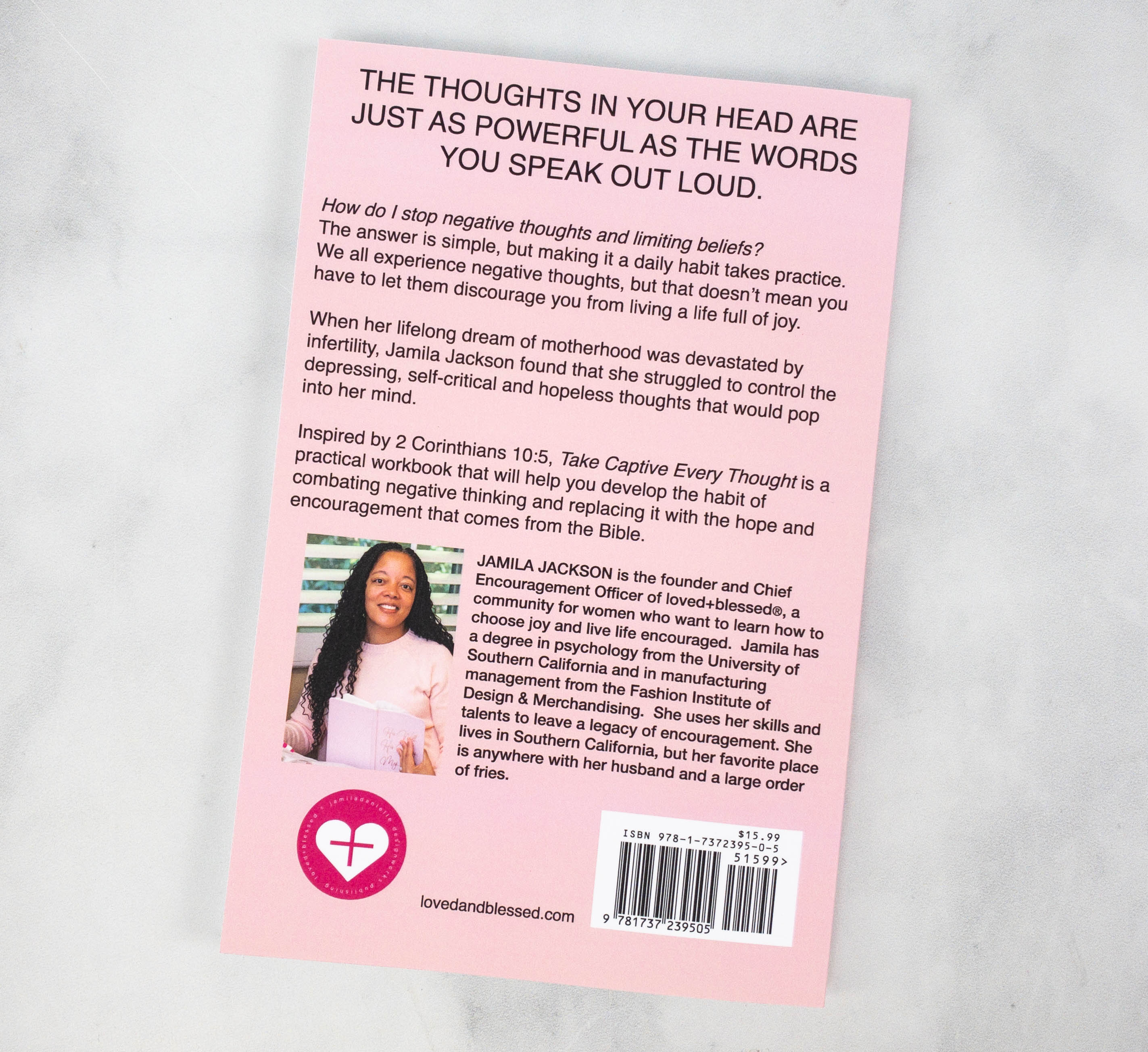 THE THOUGHTS IN YOUR HEAD ARE JUST AS POWERFUL AS THE WORDS YOU SPEAK OUT LOUD.

How do I stop negative thoughts and limiting beliefs?

The answer is simple, but making it a daily habit takes practice. We all experience negative thoughts , but that doesn't mean you have to let them discourage you from living a life full of joy.

When her lifelong dream of motherhood was devastated by infertility, Jamila Jackson found that she struggled to control the depressing, self-critical and hopeless thoughts that would pop into her mind.

Inspired by 2 Corinthians 10:5, Take Captive Every Thought is a practical workbook that will help you develop the habit of combating negative thinking and replacing it with the hope and encouragement that comes from the bible.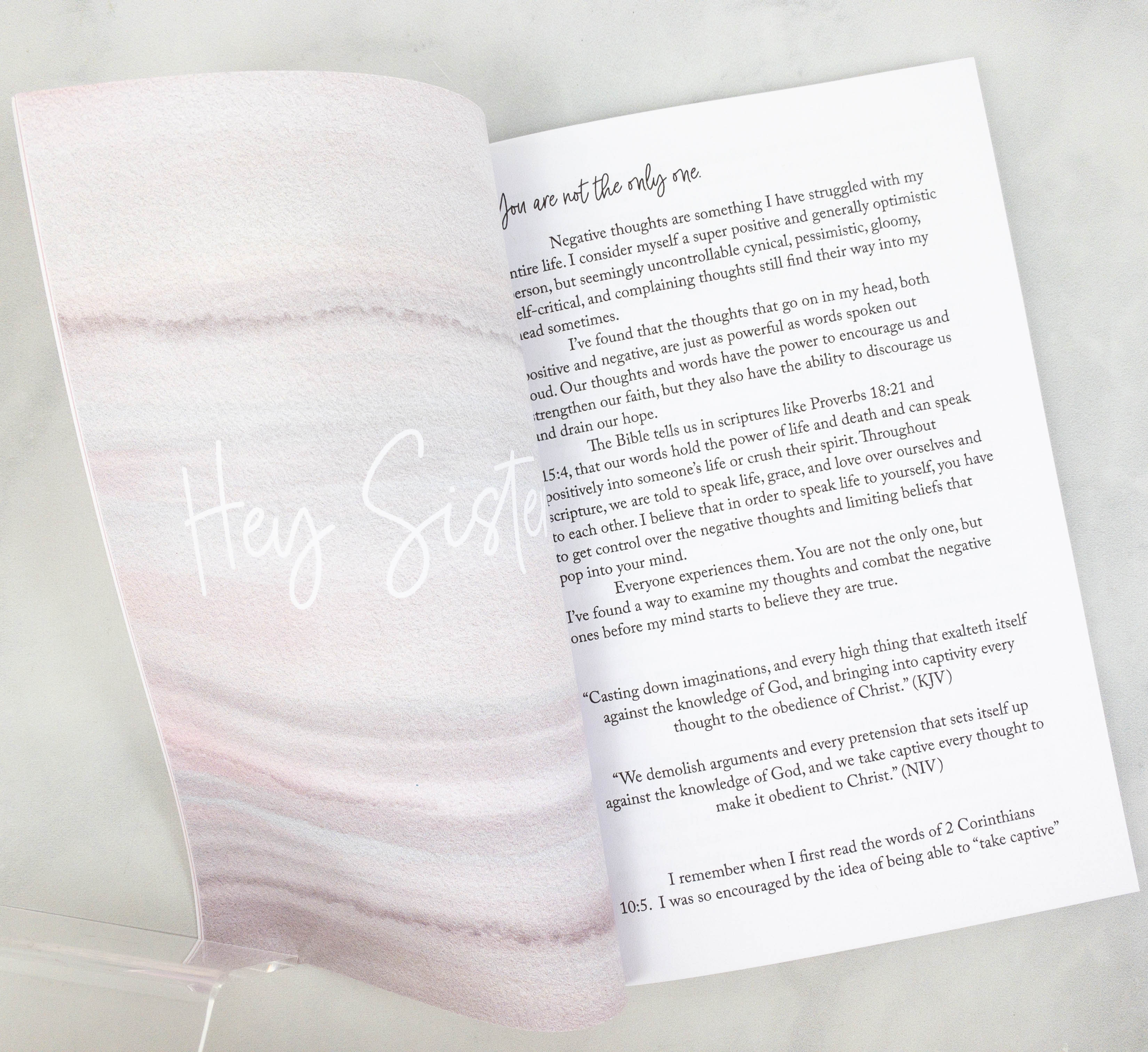 I love reading this because it reminds me that I'm not alone.
It helps me reflect on my life and breathe out all the negative thoughts.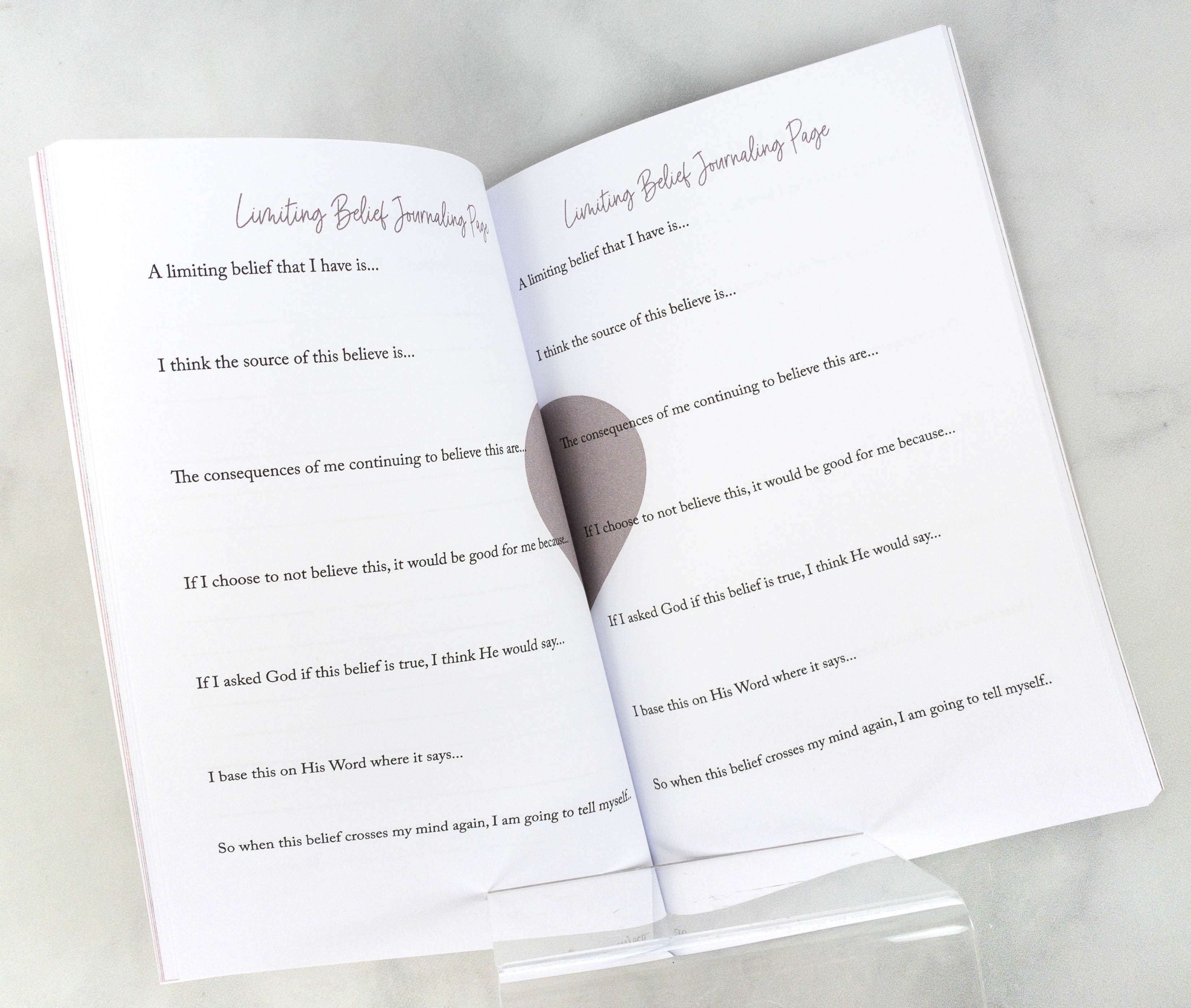 There's also a page dedicated for reflections, where you can write and express your thoughts freely.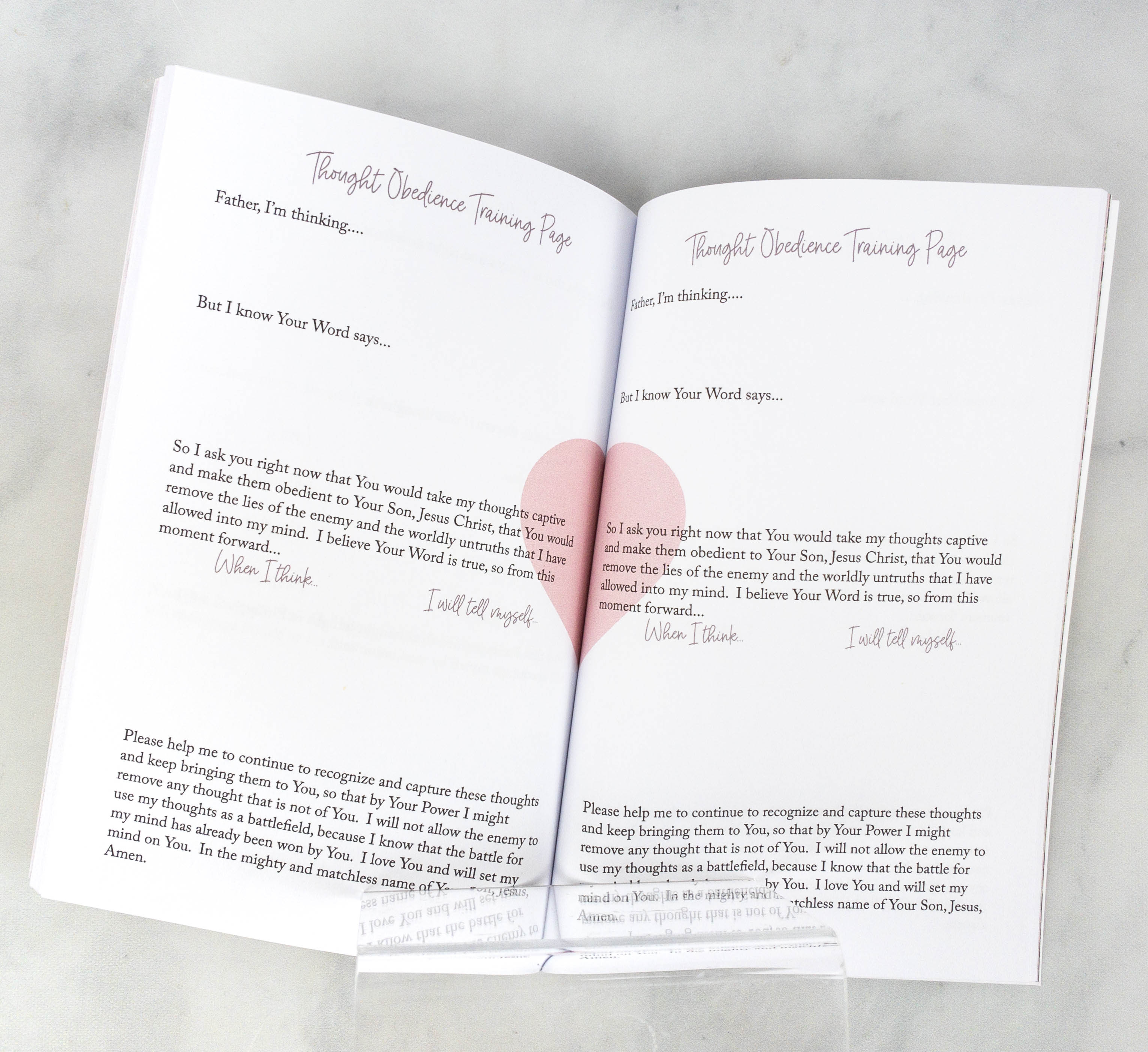 You can also practice your thought obedience!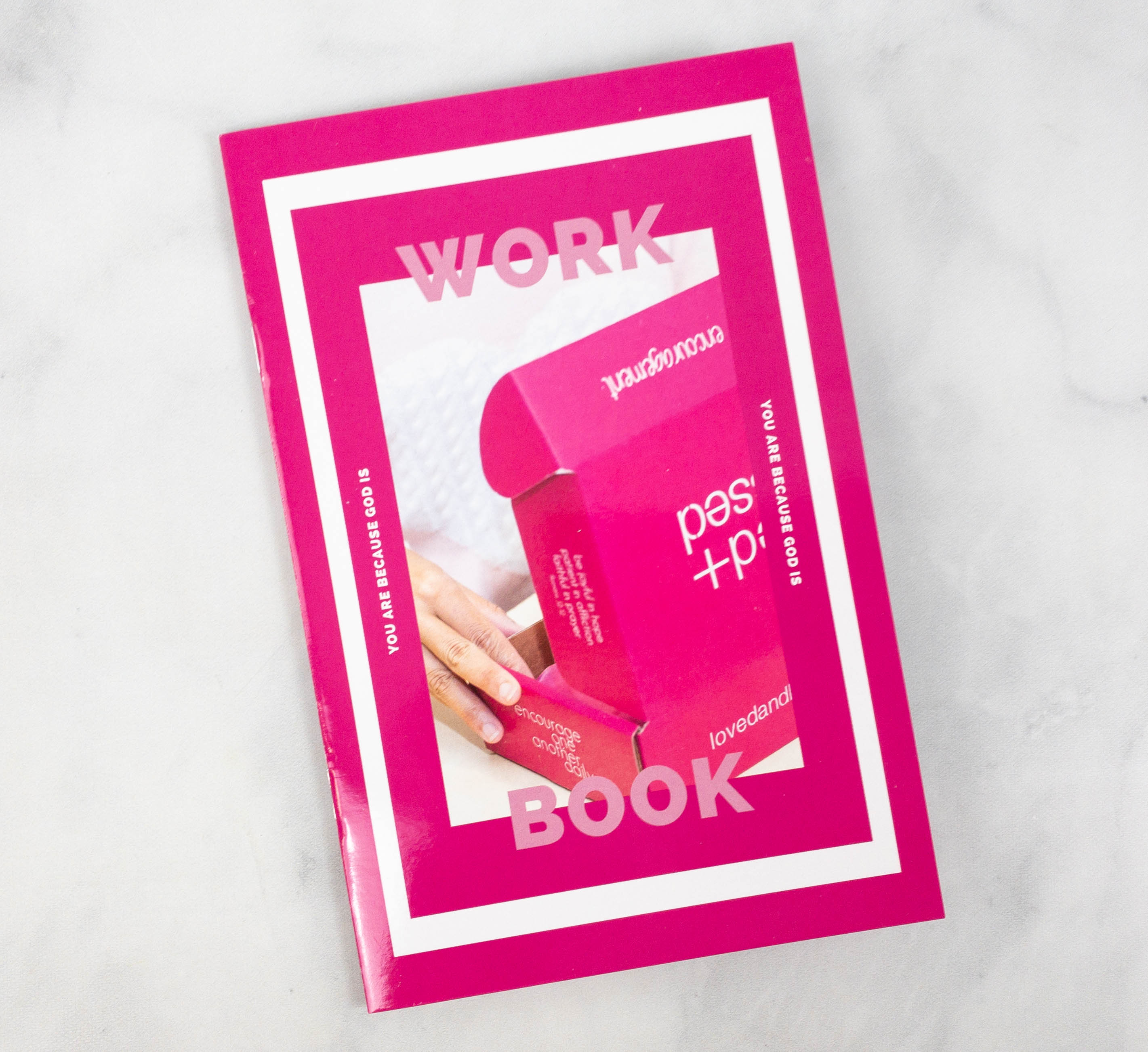 Work Book. The last item is this work book. You can reflect and, at the same time, have fun by doing the activities in it.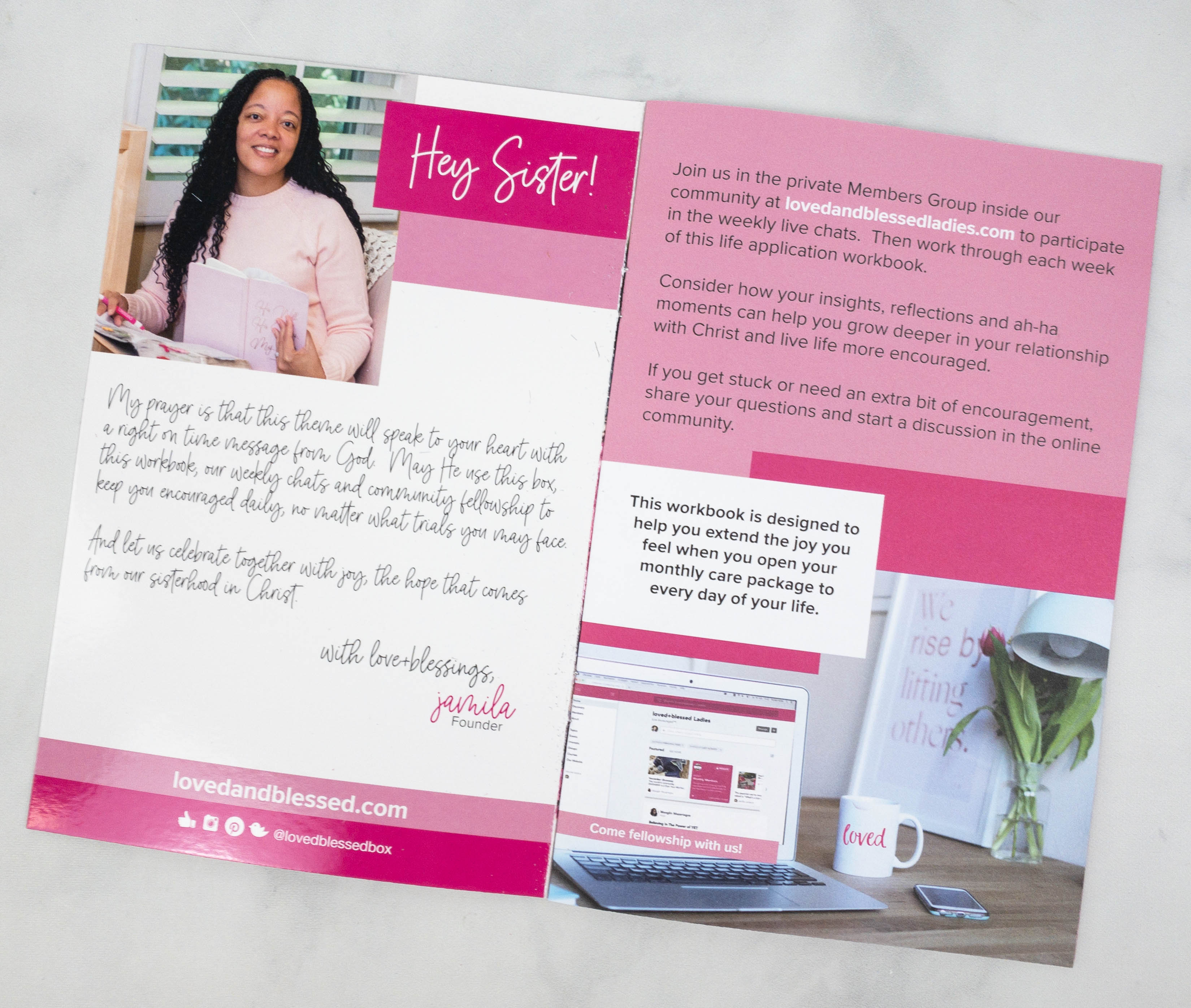 Inside, there's a message from the Loved+Blessed founder.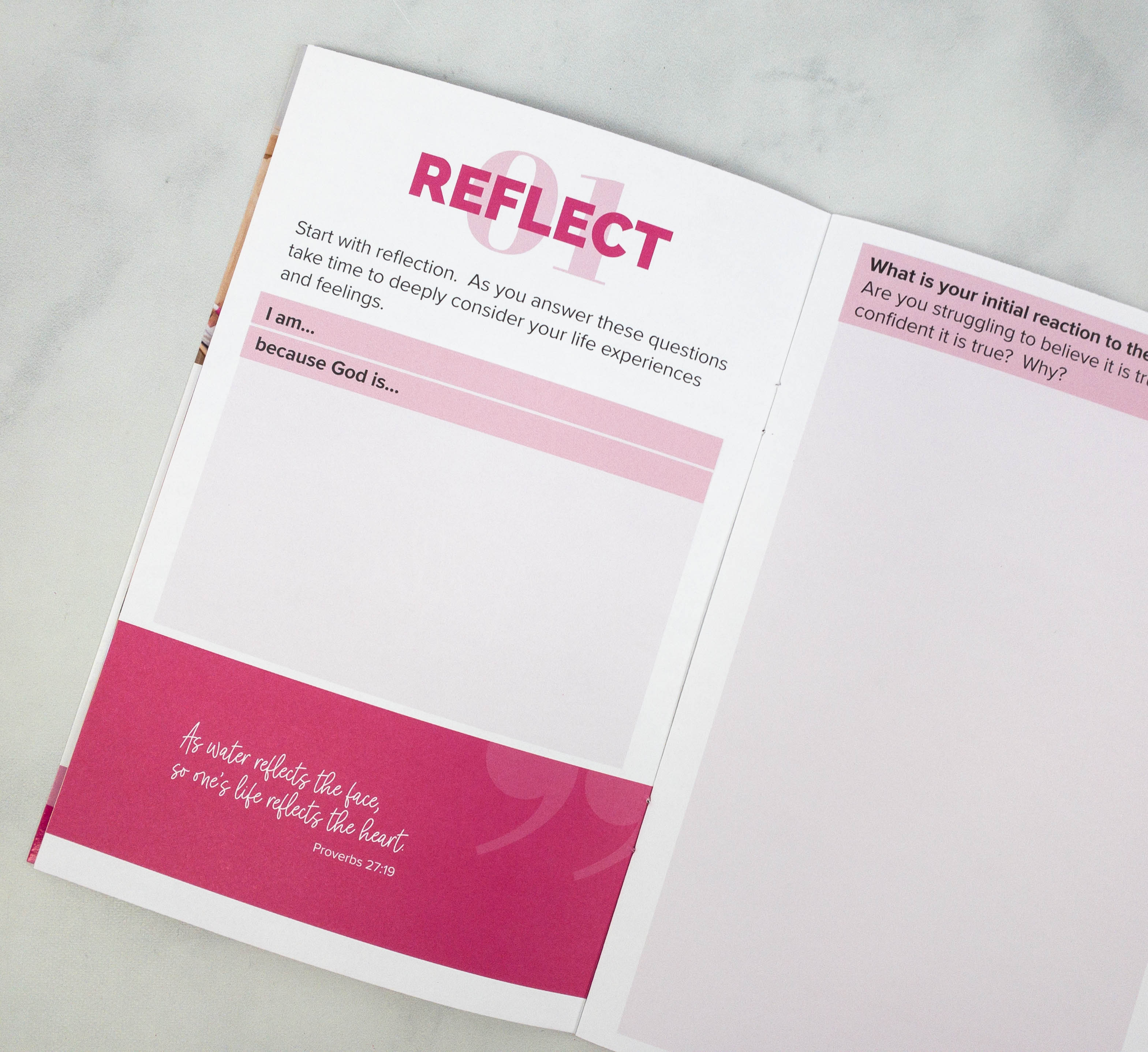 There's enough space to write your own reflections about this month's theme and your life experiences.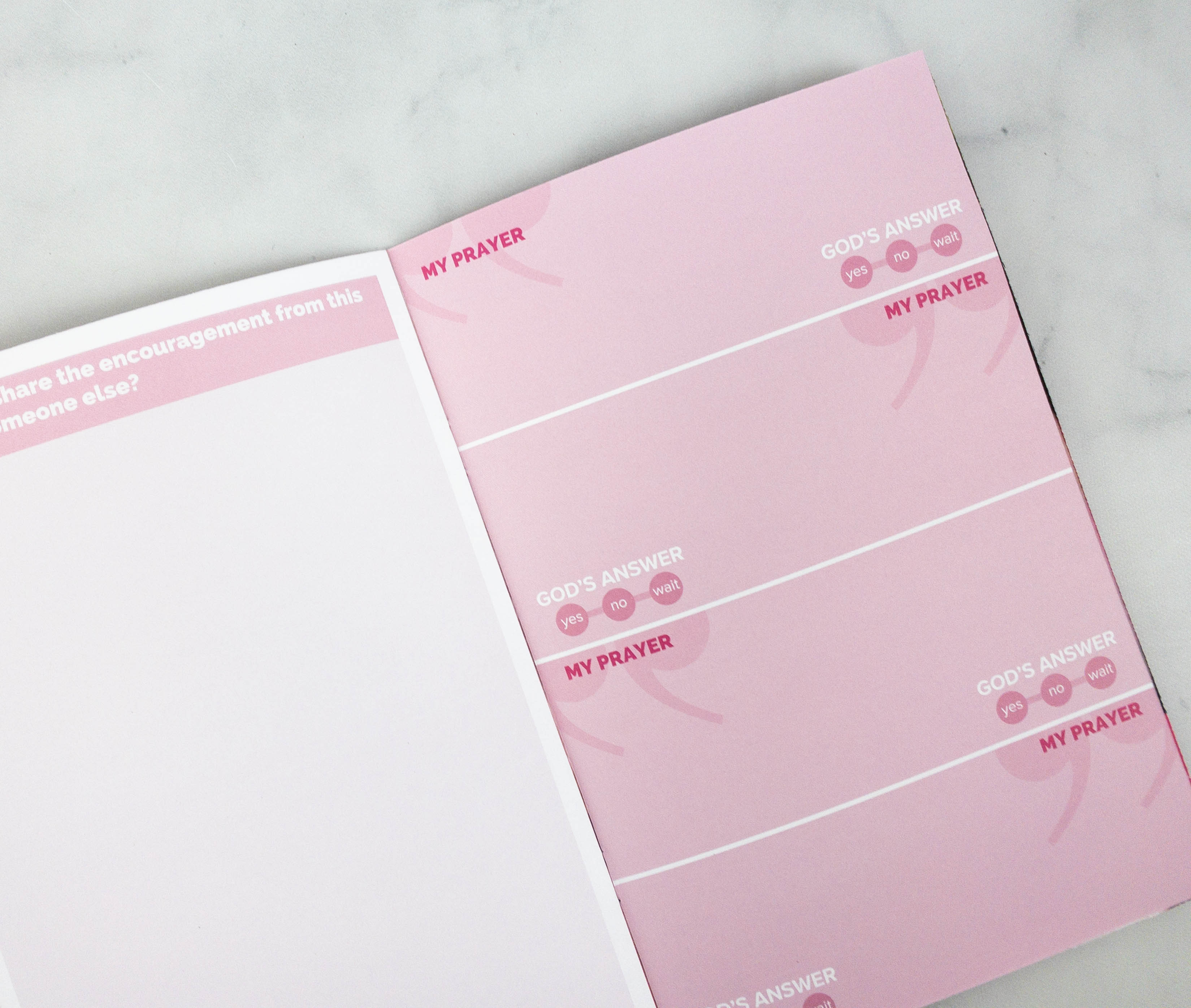 Another part also encourages you write your own prayers! I find it very therapeutic because I can really put into words the things that I feel and at the same time, include them in my prayers.
Each package from Loved+Blessed is always filled with positive vibes and encouraging messages! I really love this month's theme about being healthy, not just physically but also emotionally and spiritually. I also appreciate that they encourage us to pass on the message to a friend or even a stranger who might need some cheering up. My favorite item from this box is the booklet written by the founder of Loved+Blessed herself, but the rest are also lovely. I like the affirmation stickers as well. All in all, this monthly subscription is a nice way to take a minute and reflect on your faith!
What did you think of Loved + Blessed this month?