Plant Based whole-food vitamins made from organic fruits and veggies – and nothing else!
Llama Naturals has an exclusive coupon for Hello Subscription readers to try out their plant-based vitamins. Llama Naturals offers whole-fruit gummy vitamins for kids and adults, with all the nutrition you need for a hard day's work (or play). They offer no sugar-added Vitamin Bites, D3 Bites, and pre- and probiotic Belly Bites!
Save 20% on any order of kids or adult Llama Naturals gummy vitamins! Just use this link and use the coupon code HS20 at checkout.
What makes Llama Naturals different vs Traditional gummy vitamin brands?
Our whole-fruit gummy vitamins are the real deal. They're different from sugar filled gummies. You know, the kind that sticks to your teeth and leaves you with nothing but a sugar-high. Our bites are made of real fruit with no added sugar, plus 13 natural vitamins from real fruit and vegetables, slow-cooked to retain all their goodness.

We don't add anything silly either, like synthetic vitamins, sugars, sweeteners, or toxins. They still taste good. That'll be all the real fruit. Because healthy and delicious don't have to be mutually exclusive.
Llama Naturals offers one time purchases or auto-ship delivers of kids and adults gummy vitamins in the following flavors: Plant-Based Multivitamins (Strawberry or Cherry), Immunity Bites (Elderberry), Prebiotic & Probiotic Bites (Peach Mango), and Vitamins D3 Bites (Raspberry)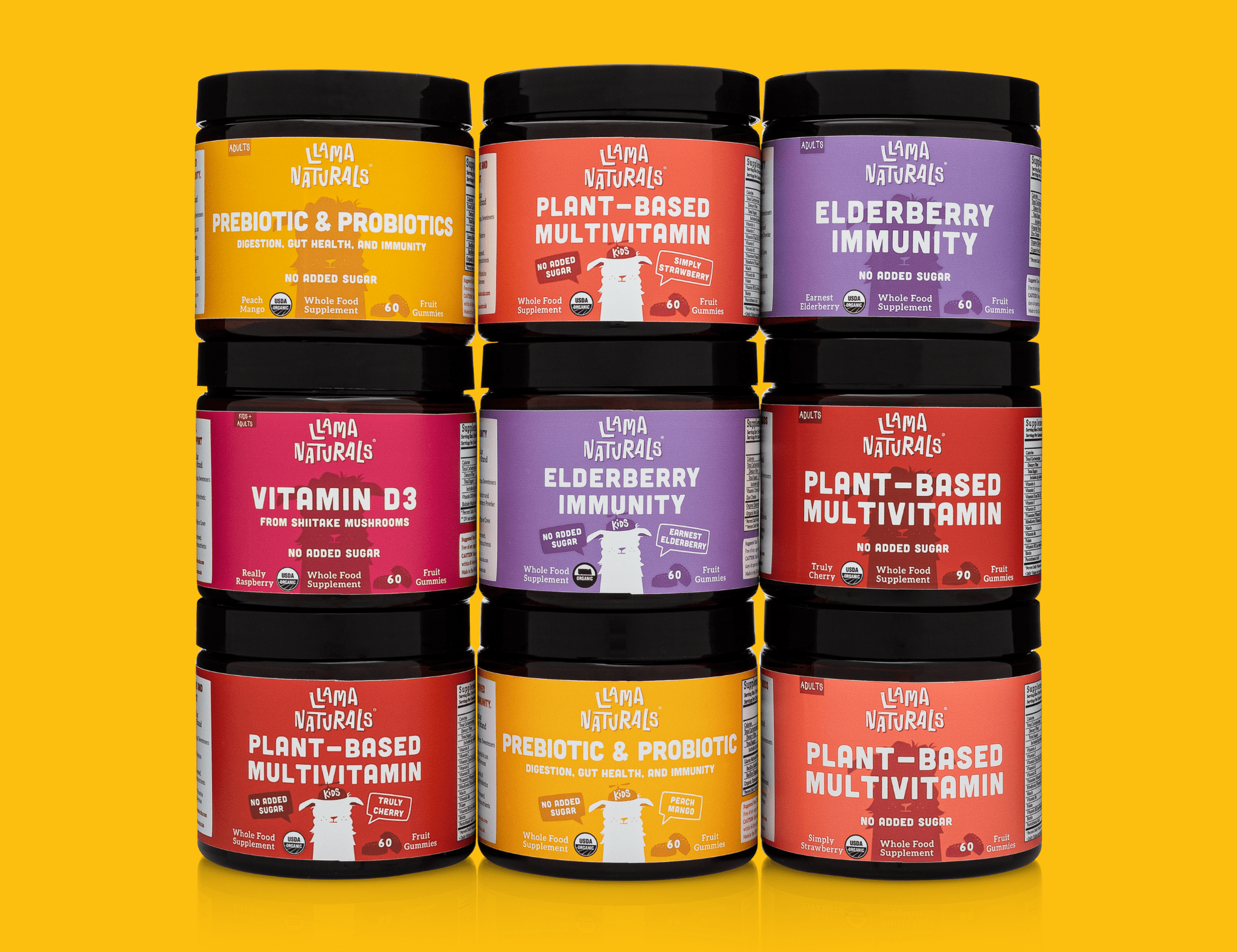 Tummy troubles? Try the Llama Naturals Belly Bites, with researched-backed probiotics to restore your good bacteria in your gut and plant-based prebiotic fiber to feed the good bacteria to help it thrive. They work together for ultimate gut, digestive, and overall body health.
Are you getting Llama Naturals?